May 18, 2016 at 3:33 pm EDT | by Michael Radkowsky
Secret toy box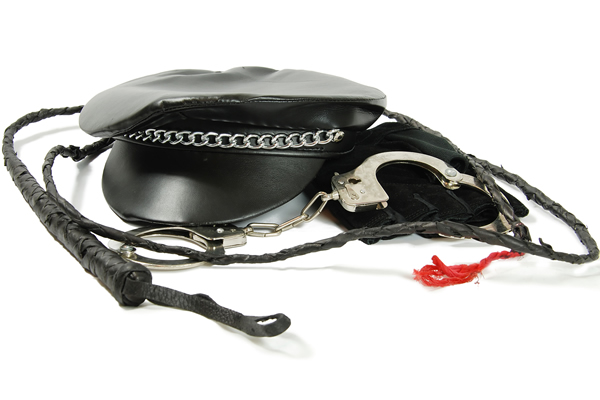 Michael,


I found a box of BDSM toys that my husband Bob had hidden in the back of his closet. I haven't said anything to him and don't know what to do.


I wasn't suspicious or snooping. I was just putting together a Goodwill donation.


We're a stereotypical picket fence couple, together for 16 years, two kids. We're very active in their school and our neighborhood association. I thought we had a nice, vanilla sex life.


Suddenly I feel like I don't know who Bob is. How could he be so different from the guy I thought I knew?
If he's really turned on by BDSM, we're on totally different planets. This stuff just seems really weird to me and unsettling. I'm not even sure what you do with some of the things I found, and others seem like they must be painful.


What does this say about his interest in the sex we're having? And who is he using this stuff with? I thought we were monogamous. I don't know how to bring this up with him. I'm afraid of what I'll hear from him, and I'm afraid he'll be angry with me for snooping.


But I can't ignore this. I can't stop thinking about it.

Michael replies:
If Bob is keeping a box of BDSM toys hidden in a closet of the house he shares with his husband and two children, he has to expect that someone is going to find it at some point. And that they're going to have questions. Be grateful that you found it before the kids did (I hope), and consider that box of toys a huge invitation to break the ice.
Right now it seems like the two of you would prefer to see and be seen by each other just as nice guys. Neither of you wants to risk going out of the vanilla zone, with Bob keeping silent about his preferred style of sexuality and you being too wimpy to bring up what you know. This has kept your marriage feeling "safe," because the two of you are holding each other and important issues at arm's length.
You might think that it's only Bob who is hiding messy things from you, but you are in a similar position. You don't want to talk about messy things with him, either.
It makes sense that you're both scared to acknowledge the non-picket fence stuff. There's always the risk of being rejected when we open up to someone else about things they might not like, and might rather not know, hear or talk about. Who is eager to be vulnerable in that way?
But doing so also allows for the possibility of a more genuine relationship, and in your situation, a more genuine sex life.
If you don't tell Bob what you found, you're putting more distance between the two of you, and putting yourself in the same boat as Bob: Having a secret that you're unwilling to reveal. If you do decide to speak with him, first do some work to shift your mindset. The more judgmental you are, the more likely Bob is to feel your disdain and shut down.
Did you ever have any idea that Bob wanted more? If so, how did you decide to put aside that knowledge and shut down any exploration in that direction?
Have you been satisfied with your sex life? If not, what's been stopping you from talking about this with Bob? Do you want to expand sex beyond vanilla even if it's not in the direction of BDSM? Do you know where your own negative views of BDSM come from?
Sharing your thinking about these questions with Bob may invite him to open up to you.
Some questions you could ask Bob: Has he ever considered telling you about his interest in BDSM? How did he decide not to? Does he have any interest in broadening the parameters of the sex he has with you? If not, what's making him say no?
I wonder what other important topics don't get talked about between you and Bob and how you each make your choices about what is off limits. Beyond sex, there's a great opportunity here for the two of you to talk about secret keeping, how much either of you is willing to be seen and known by your husband and the price you are paying for your silence.
Michael Radkowsky, Psy.D. is a licensed psychologist who works with gay couples and individuals in D.C. He can be found online at personalgrowthzone.com. All identifying information has been changed for reasons of confidentiality. Have a question? Send it to Michael@personalgrowthzone.com.