June 1, 2016 at 8:55 am EDT | by Steve Charing
FreeState Legal, Equality Md. to celebrate merger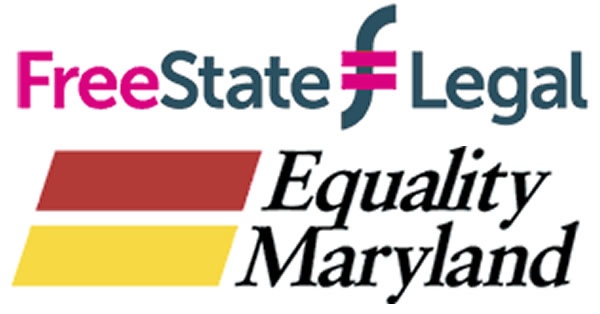 In January, the merger of two LGBT advocacy organizations—Equality Maryland and FreeState Legal—was announced to consolidate their efforts. The announcement indicated that the organizations "will merge to form a comprehensive, statewide direct legal services and policy advocacy organization that addresses the needs of lesbian, gay, bisexual, transgender and queer (LGBTQ) Marylanders." The new group will also continue to "focus on the needs of low-income LGBTQ Marylanders."
FreeState Legal and Equality Maryland note that significant progress has been made but there is much more work to do. During the period since the announced merger, the combined organization is taking a grassroots approach as representatives embarked on listening tours throughout the state as well as conducted an online survey to determine the needs of LGBT Marylanders and how the organization can best serve the community.
These sessions were designed to solicit feedback from the LGBTQ community on what issues should be prioritized by the combined organization both in terms of substantive legal and policy issues, as well as which populations with intersecting identities most need barriers removed with the assistance of the newly formed organization.
"Passing a law and having protections on paper don't provide any relief to the hundreds of LGBTQ people that call us every year who continue to experience discrimination in employment, health care, public accommodations, or housing, who risk losing custody of their children, or who face bullying and harassment in schools or foster care just because of their sexual orientation or gender identity," Patrick Paschall, the executive director of FreeState Legal/Equality Maryland, told the Blade.
"We are at a pivotal moment for LGBTQ equality in our state and in our country," explains Paschall. "At FreeState Legal and Equality Maryland we are creating a new model for state-based LGBTQ advocacy, a model based on ensuring that LGBTQ Marylanders experience actual, lived equality in their everyday lives. This means using all the tools — direct legal services, policy advocacy and community engagement — to ensure that the protections we have fought so hard for result in substantial improvements in the daily lives of LGBTQ Marylanders.
On June 30, the organization will celebrate the merger with a fundraiser from 6-9 p.m. at the Baltimore Museum of Industry, 1415 Key Highway in Baltimore. The event is called "Achieving Lived Equality," and the new name, mission and vision for the organization will be unveiled then.
Adds Paschall, "We are excited to share that new model, along with our new name, mission, and vision, with the community at our fundraiser event on June 30, and we look forward to working with our partners across the state to continue make Maryland a leader in our country on LGBTQ legal and policy issues."