June 11, 2016 at 11:12 am EDT | by Advertorial
Taking pride in homeownership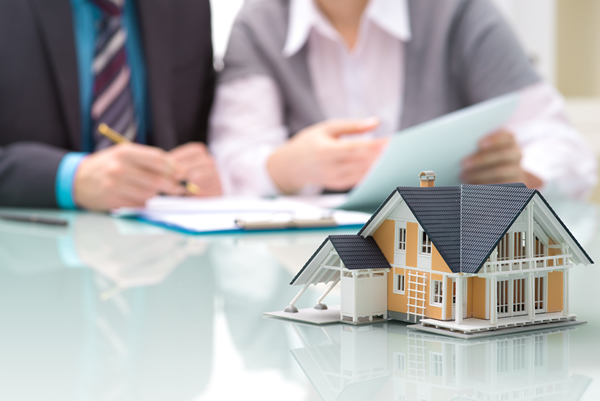 In the year since Pride 2015, we as a community have so much to look back on and celebrate. While Pride week will certainly be full of lavish parties and festivities, it is important to remember the greater meaning of the celebration; that is, pride in the lives we have built throughout the District. This week, the staff and real estate agents of Coldwell Banker Residential Brokerage in Dupont/Logan Circle invite you to reflect with us about pride in the neighborhoods we are proud to call home.
Over the years of LGBT pride, we reflect on the triumphs in helping build up our incredible city. From historic staples like Dupont Circle to the more modernly established Logan Circle, Shaw, and everywhere in between, the LGBT community has helped create some of the District's most desirable locations to call home. Homeownership for many is deeply intertwined with pride. As Kanch Algama, Realtor with Coldwell Banker, describes pride in ownership, "owning a home is a part of the American dream, like a stepping-stone in your life. Nowadays, it is really nice to see nontraditional families form, and build their American dreams together. Regardless of your gender, race, sexuality, or any other trait, you can have the stability of investing through home ownership."
As homeowners, we take pride in the built environment around us. From curb appeal to business development, home ownership is deeply rooted in pride. As Realtor Sherri Anne Green describes "pride in ownership is twofold. It's pride in having a place that is truly your own to design and create your perfect lifestyle, and it's making a commitment to your community and city by placing your mark on its history."
Moreover, homeownership gives us pride in the equity we have built. As Dupont/Logan specialist John Lumsden describes it, "pride in home ownership means stability, a chance to build equity and a way to show some of your unique personality."
For many people, owning a home tells the story of a journey. As real estate agent Ileana Speer puts it, "pride in homeownership to me is looking at my home and remembering the distressed property I purchased in a new city 7 years ago and knowing that I have made a difference to the structure that is my home, to my block and in my community."
Additionally, home is not only a place to be proud of, but also a place of security. As agent John Murray views home and pride, "homeownership gives you and your loved ones a sense of security and stability.  Real estate is an investment in your future, and although the market moves up and down, real estate has consistently appreciated over the years.  People take pride knowing that they have put their money toward something that historically has been more stable than other investments."
Coldwell Banker Dupont/Logan recently moved to the heart of Logan Circle at the corner of 14th and Corcoran Streets NW. Our office of experienced, professional staff and Realtors are here to serve our local communities throughout the region. Branch Vice President Kevin McDuffie opened the Dupont/Logan office in the early 2000s, and the office has been a cornerstone of the DC real estate market ever since. As BVP Kevin McDuffie says, "We are here to help our clients find their place to call home. From buying your first home to selling a property for its highest value, we are here to help build better communities with pride."
On behalf of the entire Coldwell Banker family, we wish you a Happy Pride!
Coldwell Banker Dupont/Logan Circle is located at 1617 14th St., N.W. The office can be reached at 202-387-6180.