Hillary Clinton's celeb supporters sing 'Fight Song' at DNC
notable faces join forces to give support to Democratic nominee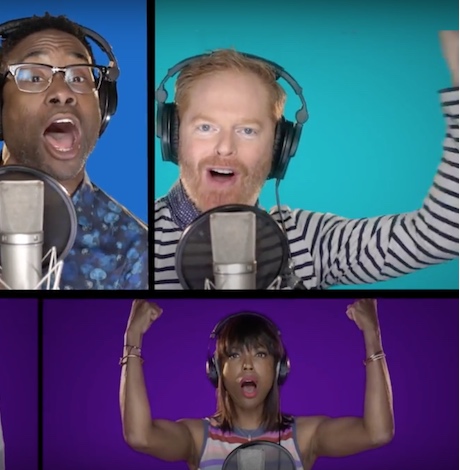 Celebrity Hillary Clinton supporters joined together to make an a capella version of "Fight Song" by Rachel Platten at the Democratic National Convention on Tuesday.
"Pitch Perfect" star Elizabeth Banks led the group of celebs in singing "Fight Song," a tune that frequently plays when Clinton walks out on stage. Banks, who produced "Pitch Perfect," also produced the a cappella cover.
Notable faces included Alan Cumming, Connie Britton, Eva Longoria, Idina Menzel, Jane Fonda, Jesse Tyler Ferguson, Kristin Chenoweth, Mandy Moore, Sia, TR Knight and many more.
Watch it below.
CAMP Rehoboth's president talks pandemic, planning, and the future
Wesley Combs marks six months in new role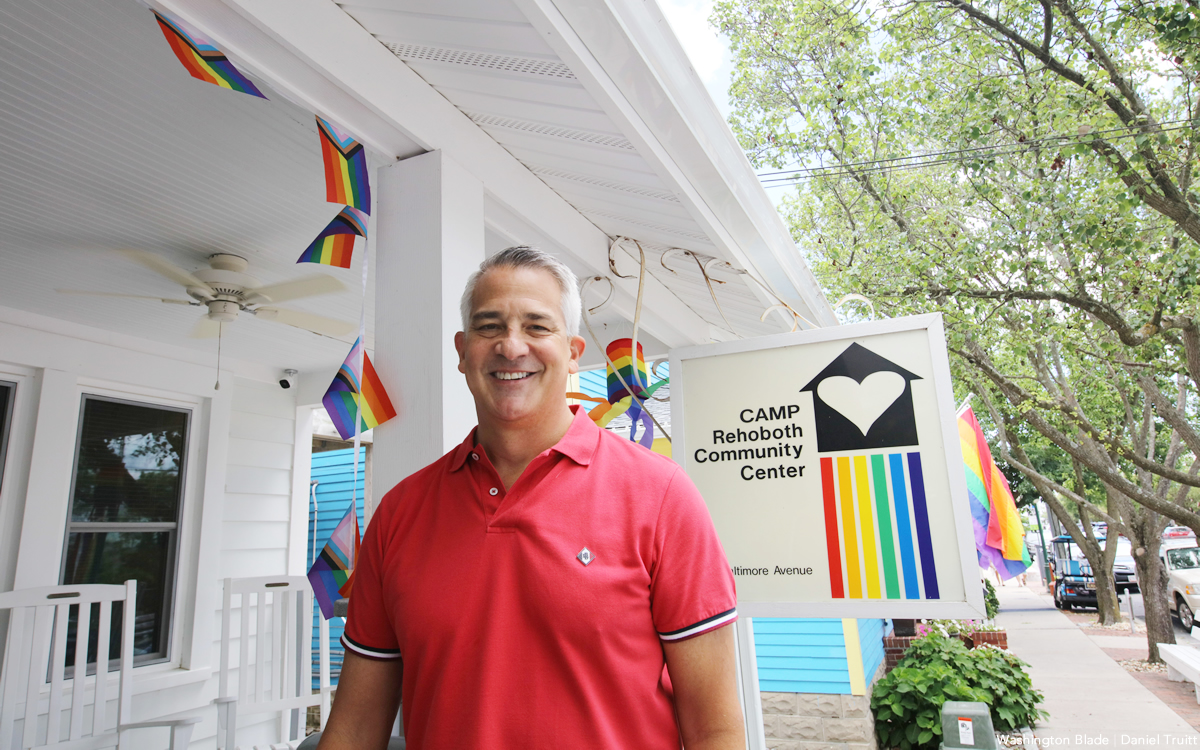 June marks half a year since Wesley Combs stepped into his role as president of CAMP Rehoboth. In a conversation with the Blade, Combs recounted his first six months in the position — a time he said was characterized by transition and learning.
Since 1991, CAMP Rehoboth has worked to develop programming "inclusive of all sexual orientations and gender identities" in the Rehoboth Beach, Del. area, according to the nonprofit's website. As president, Combs oversees the organization's board of directors and executive director, helping determine areas of focus and ensure programming meets community needs.
For Combs, his more than three decades of involvement with CAMP Rehoboth have shaped the course of his life. In the summer of 1989 — just before the organization's creation — he met his now-husband, who was then living in a beach house with Steve Elkins and Murray Archibald, CAMP Rehoboth's founders.
Since then, he has served as a financial supporter of the organization, noting that it has been crucial to fostering understanding that works against an "undercurrent of anti-LGBTQ sentiment" in Rehoboth Beach's history that has, at times, propagated violence against LGBTQ community members.
In 2019, after Elkins passed away, Combs was called upon by CAMP Rehoboth's Board of Directors to serve on a search committee for the organization's next executive director. Later that year, he was invited to become a board member and, this past November, was elected president.
Combs noted that CAMP Rehoboth is also still recovering from the pandemic, and is working to restart programming paused in the switch to remote operations. In his first six months, he has sought to ensure that people feel "comfortable" visiting and engaging with CAMP Rehoboth again, and wants to ensure all community members can access its programming, including those from rural parts of Delaware and those without a means of getting downtown.
Still, Combs's first six months were not without unexpected turns: On May 31, David Mariner stepped down from his role as CAMP Rehoboth executive director, necessitating a search for his replacement. Combs noted that he would help facilitate the search for an interim director to serve for the remainder of the year and ensure that there is "a stable transition of power." CAMP Rehoboth last week announced it has named Lisa Evans to the interim director role.
Chris Beagle, whose term as president of CAMP Rehoboth preceded Combs's own, noted that the experience of participating in a search committee with the organization will "better enable him to lead the process this time."
Before completing his term, Beagle helped prepare Combs for the new role, noting that the "combination of his professional background, his executive leadership (and) his passion for the organization" make Combs a strong president. Regarding the results of the election, "I was extremely confident, and I remain extremely confident," Beagle said.
Bob Witeck, a pioneer in LGBTQ marketing and communications, has known Combs for nearly four decades. The two founded a public relations firm together in 1993 and went on to work together for 20 years, with clients ranging from major businesses like Ford Motor Company to celebrities including Chaz Bono and Christopher Reeve. According to Witeck, Combs's work in the firm is a testament to his commitment to LGBTQ advocacy.
"Our firm was the first founded primarily to work on issues specific to LGBTQ identities, because we wanted to counsel corporations about their marketing and media strategies and working in the LGBTQ market," he explained. By helping develop communications strategies inclusive of those with LGBTQ identities, Combs established a background of LGBTQ advocacy that truly "made a mark," Witeck said.
Witeck emphasized that, in his new position, Combs brings both business experience and a renewed focus on historically underrepresented in LGBTQ advocacy — including people with disabilities, trans people and people of color.
Looking to the rest of the year, CAMP Rehoboth hopes to host a larger-scale event during Labor Day weekend. In addition, the organization will revisit its strategic plan — first developed in 2019 but delayed due to the pandemic — and ensure it still meets the needs of the local community, Combs said. He added that he intends to reexamine the plan and other programming to ensure inclusivity for trans community members.
"CAMP Rehoboth continues to be a vital resource in the community," he said. "The focus for the next two years is to make sure we're doing and delivering services that meet the needs of everyone in our community."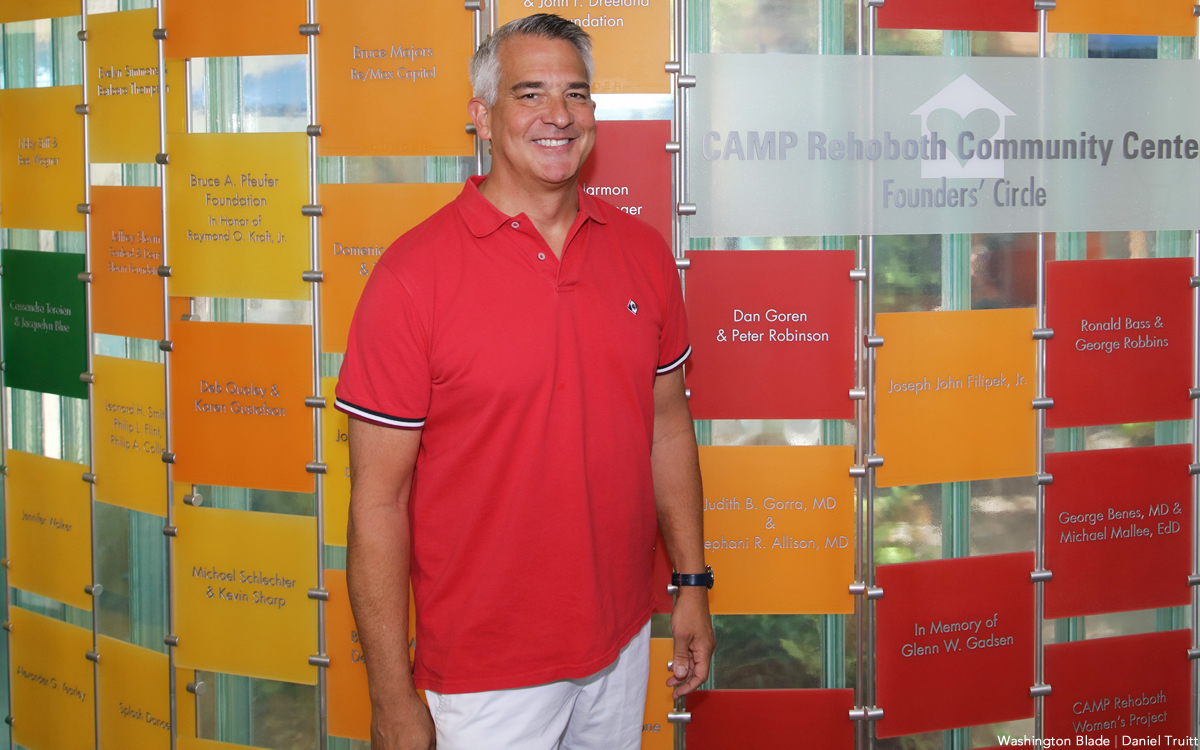 DC Aquatics Club swimmers reflect on world title win
Team took 125 gold medals en route to breaking 72 DCAC records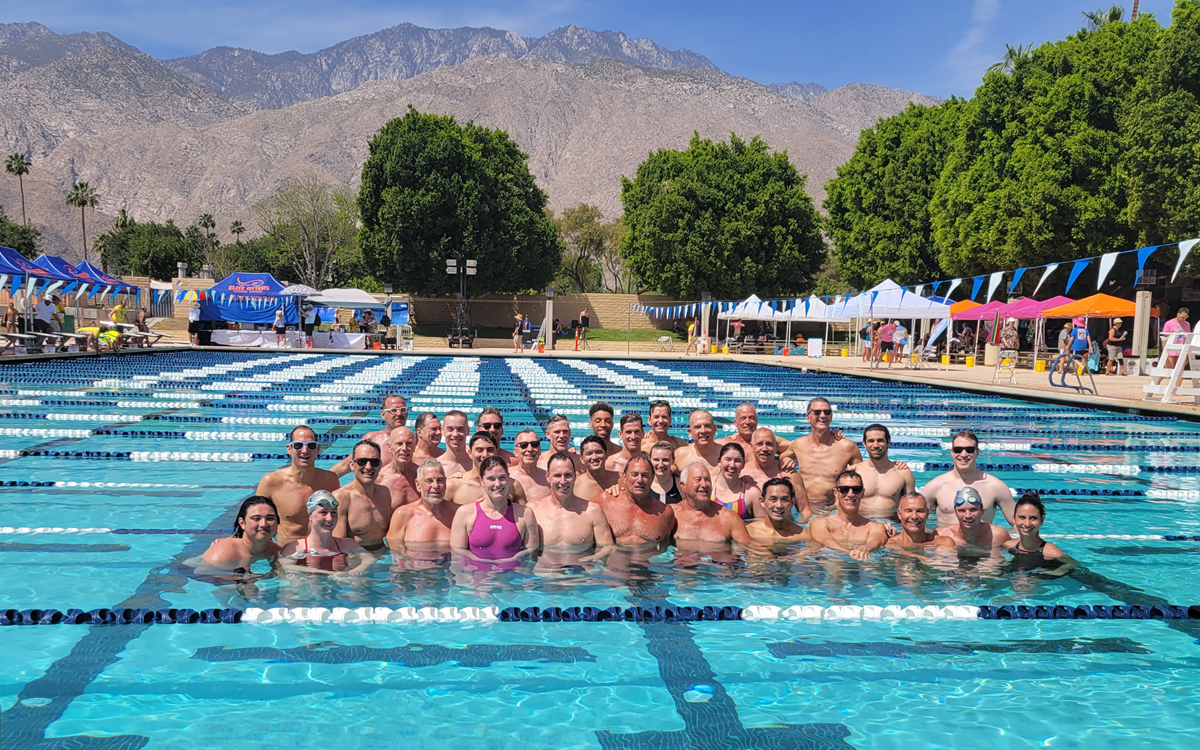 The District of Columbia Aquatics Club sent 42 swimmers to the International Gay & Lesbian Aquatics (IGLA) world championships in Palm Springs, Calif., in April on a mission to capture their first world title since 2013.
It was a long road back to international competition for the DCAC swimmers after the disruption of training and travel brought on by the worldwide pandemic.
When the team returned from IGLA in Melbourne, Australia in March of 2020, their training pools were closed, and all competitions were canceled.
By May they had established a training site in the South River in Annapolis where they swam until November of that year. Eventually, pools began to reopen, and the team was faced with battling for training time in COVID-restricted pools.
Following the postponement of the 2022 Gay Games in Hong Kong, the IGLA community scrambled to put together a competition in Palm Springs that would be hosted in tandem by West Hollywood Aquatics and the Long Beach Grunions.
DCAC's swimmers in Palm Springs consisted of a mix of veterans and rookies ranging in age from 22 to 76 years old. Each swimmer was eligible to enter five individual events and three relay events.
With 67 teams in attendance, DCAC jumped out to an early lead on day one in the large team category with West Hollywood Aquatics and San Francisco Tsunami in close pursuit.
Despite the disqualifications of two of their winning relays for early takeoffs, DCAC held on to their lead over the remaining three days to claim their first world title in nine years.
Three DCAC swimmers, Grant Casey, Carmen Robb and Jerry Frentsos, won gold in all five of their individual events. In total, the team won 125 gold, 66 silver and 35 bronze medals en route to breaking 72 DCAC team records.
Addison Winger was a first time IGLA swimmer and hadn't competed in 12 years. He had heard the tales from past IGLAs and wanted to join in on the fun.
"It was a great experience to compete for DCAC at an international competition. I had never been in a championship meet before where you go through the process of tapering, shaving, and suiting up in tech gear," says Winger. "The relays were amazing, and I enjoyed taking advice and feedback from our coaches to incorporate into future races. It was also great spending quality team with my teammates outside of the pool."
Olivia Kisker had competed with DCAC at IGLA Melbourne in 2020 and was looking forward to traveling with her team again.
"Even though the days were long at the pool, we still had time for Joshua Tree, the gondolas and all that Palm Springs has to offer," Kisker says. "I love traveling and doing it with your teammates provides a setting for bonding and getting to know people better. I also enjoyed competing against my teammate Sarah. It's like a friendship and a rivalry."
Craig Franz restarted his post-COVID competitive swimming at IGLA Palm Springs and went on to a training camp and open water race in Hawaii this past month.
"The whole thing about this team is relationships and sharing swimming as a common denominator. The swim competitions legitimize building relationships and supporting each other in healthy ways," say Franz. "Palm Springs felt like a more relaxed setting, and we needed this meet to rebuild the team. It provided a nutritional base for what we are about – swimming and friendships."
Sarah Padrutt had not competed since 2019 and all the talk about past IGLAs prompted her to attend for the first time.
"I had so much fun, and it was cool having people cheering and being supported by teammates," Padrutt says. "It was also a nice wakeup call, a reminder of how much I like competing. I like the pressure of racing and being on relays with my team. It was a very positive experience."
Charles Cockrell has been a Masters swimmer for decades and is the chair of the Legislation Committee for United States Masters Swimming. He came out in 2019 and these championships marked his first time competing at IGLA.
"I wanted to compete at a swim meet that was a combination of the LGBTQ community and the sport of swimming. It was a fun, accepting and engaging environment," says Cockrell. "The takeaway was that everyone was enjoying themselves and it was nice to be gathered together in a queer space. There was an atmosphere of camaraderie, and it was great being attached to a big team like DCAC."
Coming up next for DCAC is the United States Masters Swimming Nationals in Richmond in August. Next year, the team will travel to London for the 2023 IGLA world championships to be held in the London Olympic Pool.
10 LGBTQ events this week
See more than just the fireworks in the days ahead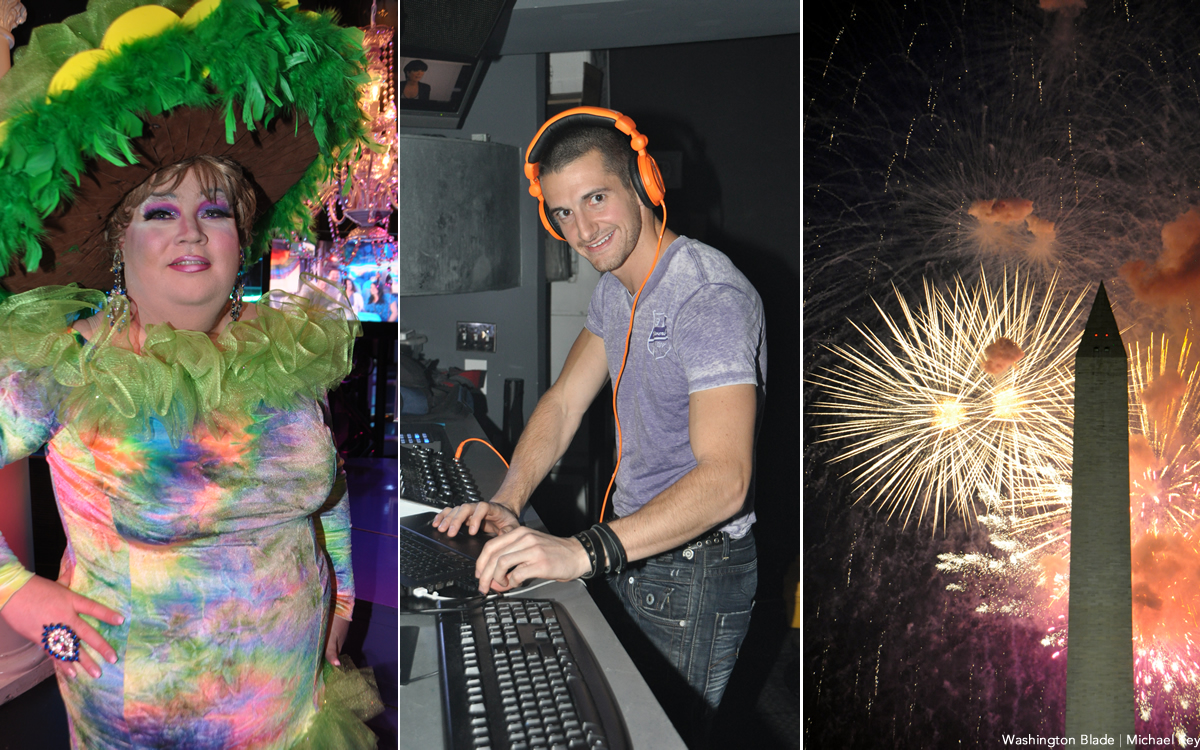 Below are our picks for some of the most fun and creative things to do this week in D.C. that are of special interest to the LGBTQ community.
---
MNSkating's Pride Too!

Monday, June 27
7:30 p.m.
Laurel Skating Center
9890 Brewers Court
Laurel, Md.
Facebook | Meetup
Join the Monday Night Skaters for a Pride-themed skating party in Laurel, Md. on Monday.
---
Queen of the Capital at Adams Morgan Movie Nights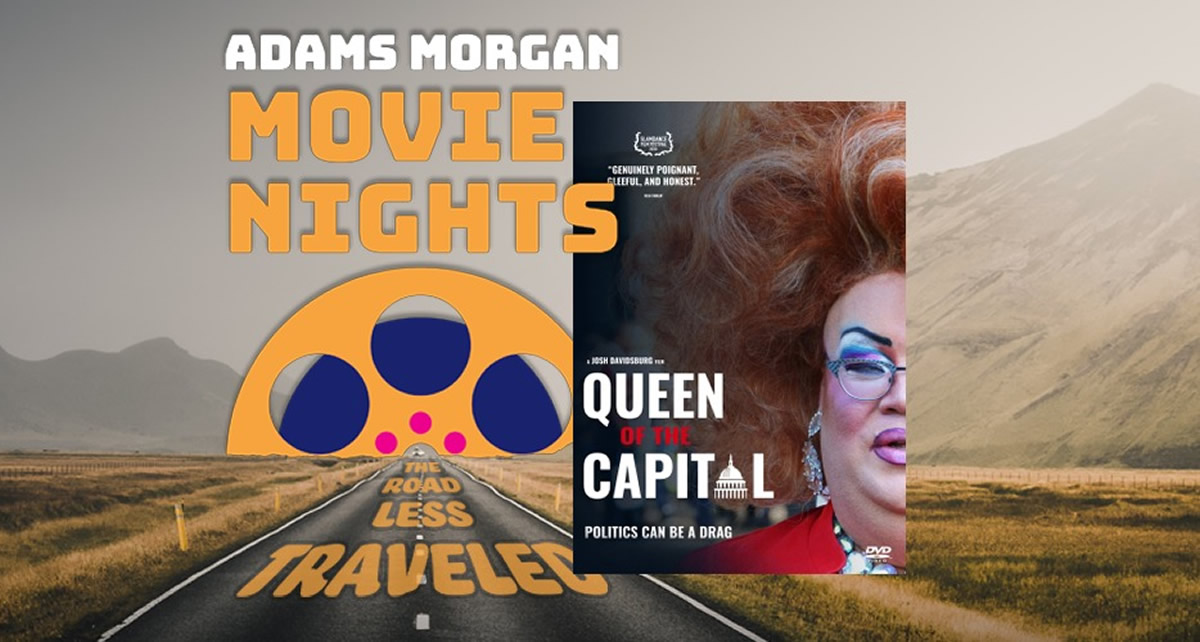 Tuesday, June 28
8-11 p.m.
Adams Morgan Soccer Field
Facebook
The Adams Morgan Partnership BID will be showing "Queen of the Capital" from local documentary maker Josh Davidsburg.
---
Pride Night at Frederick Keys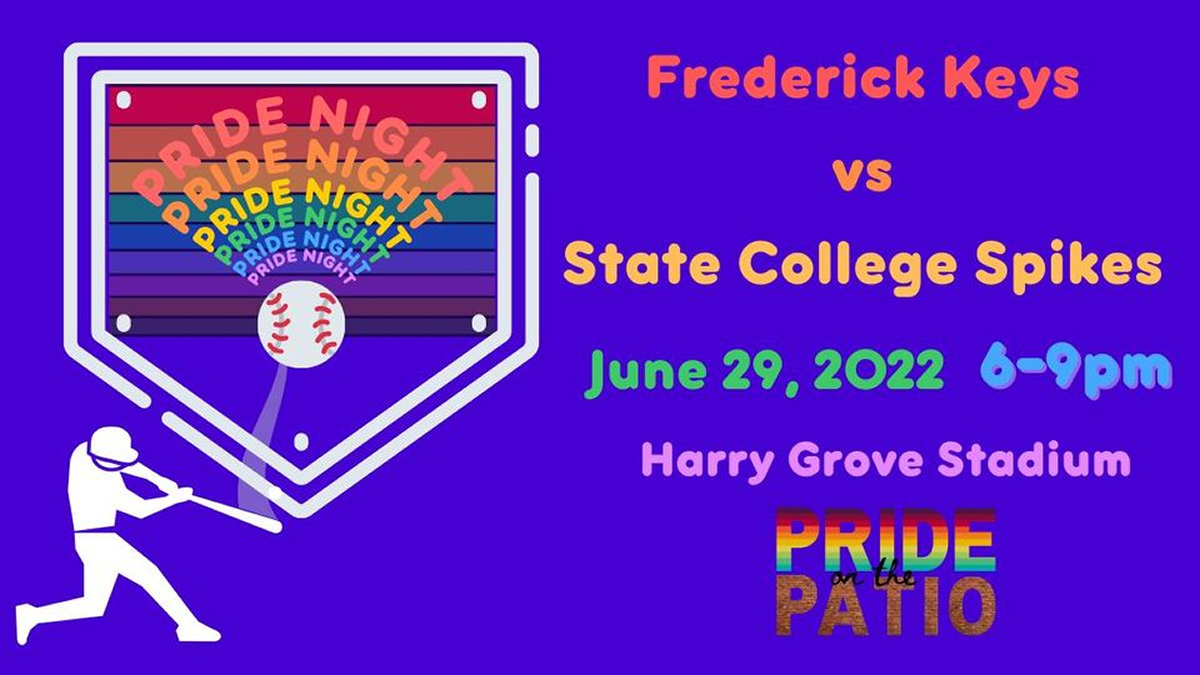 Wednesday, June 29
6-9 p.m.
Nymeo Field at Harry Grove Stadium
21 Stadium Drive
Frederick, Md.
Facebook | Tickets
Join Pride on the Patio for a night of baseball as the Frederick Keys hold Pride Night sponsored by the Frederick Center.
---
LGBTQ Families Discussion & Beer Tasting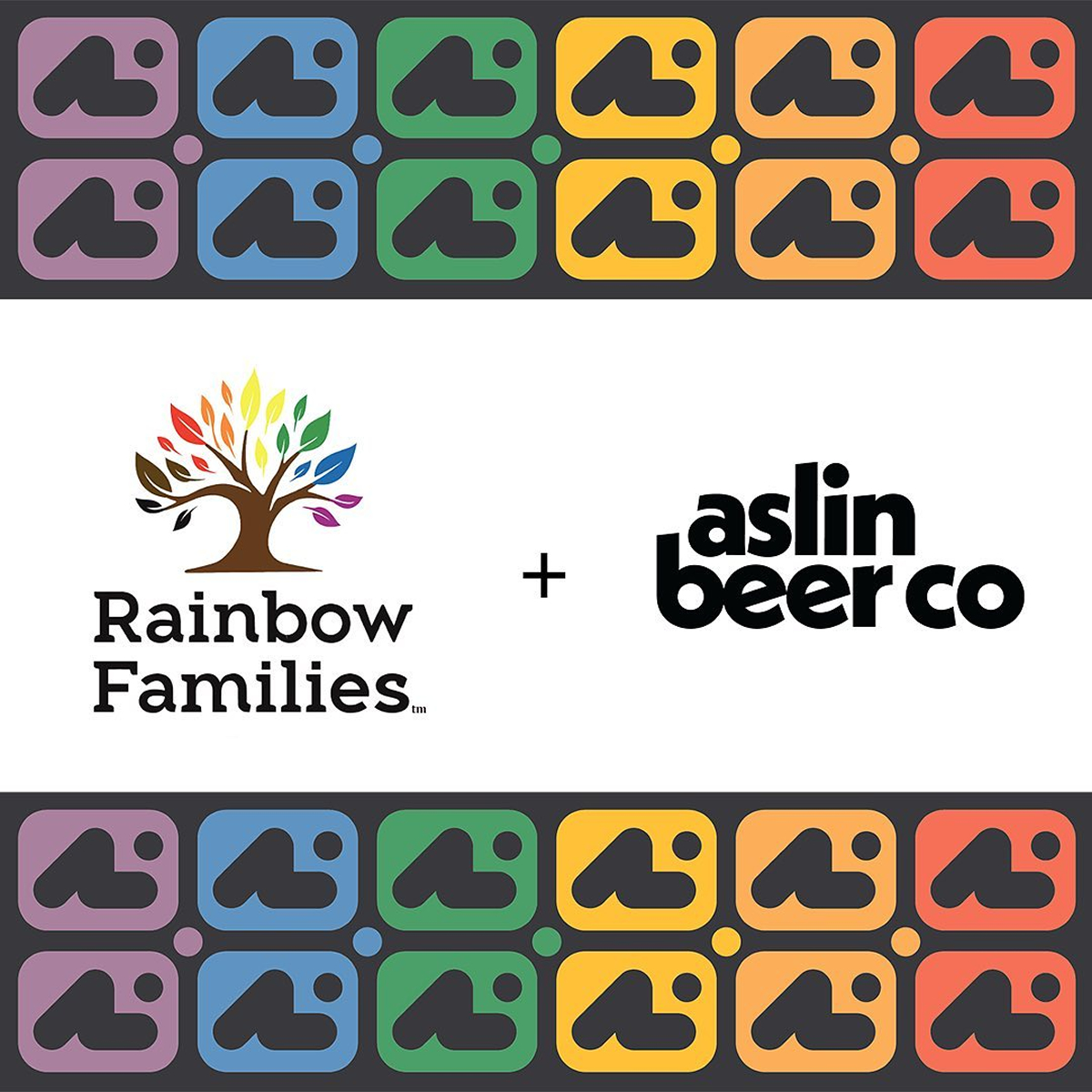 Wednesday, June 29
7-8 p.m.
Aslin Beer Company
847 South Pickett Street
Alexandria, Va.
Facebook | Tickets
Rainbow Families will have an informal discussion about such topics as coming out, celebrating your child's identity, being a good ally in the workplace and more . . . followed by a beer tasting! No charge, but donations will be taken.
---
First Friday LGBTQ+ Social with GoGayDC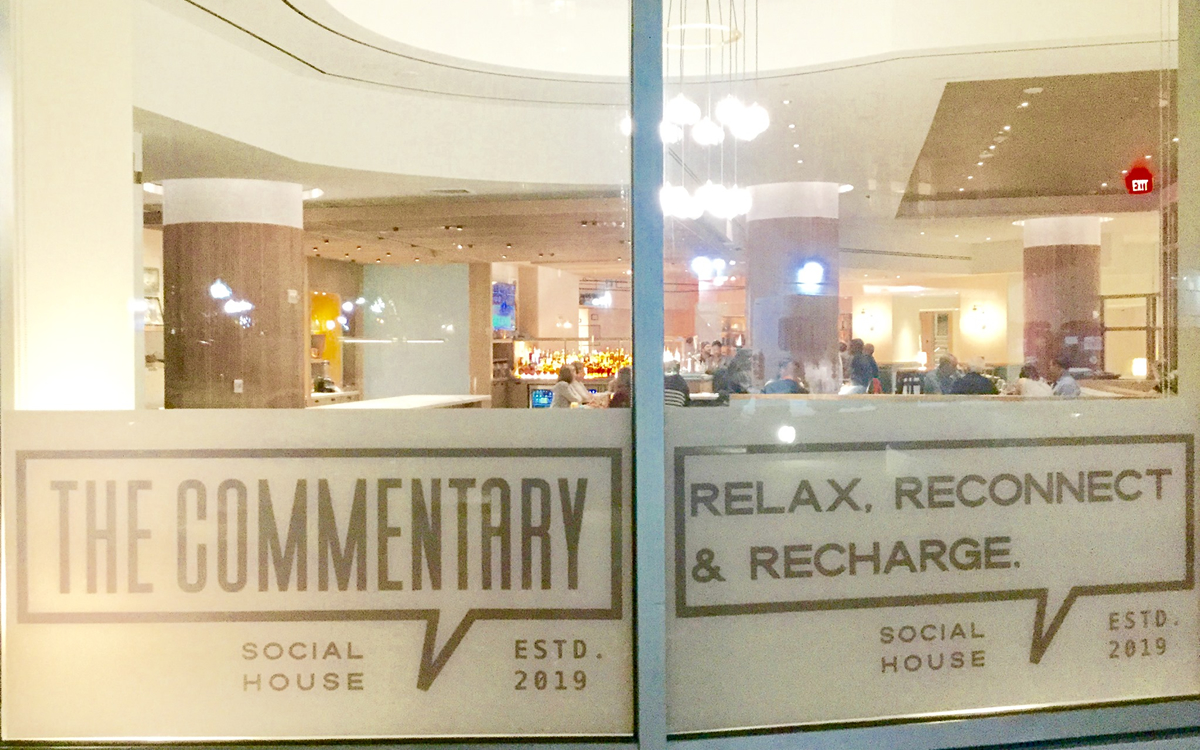 Friday, July 1
7-9 p.m.
The Commentary (in the Westin)
801 North Glebe Road
Arlington, Va.
Facebook | Eventbrite
Join GoGayDC for a monthly social gathering in Ballston.
---
Drag Race All-Stars Viewing Party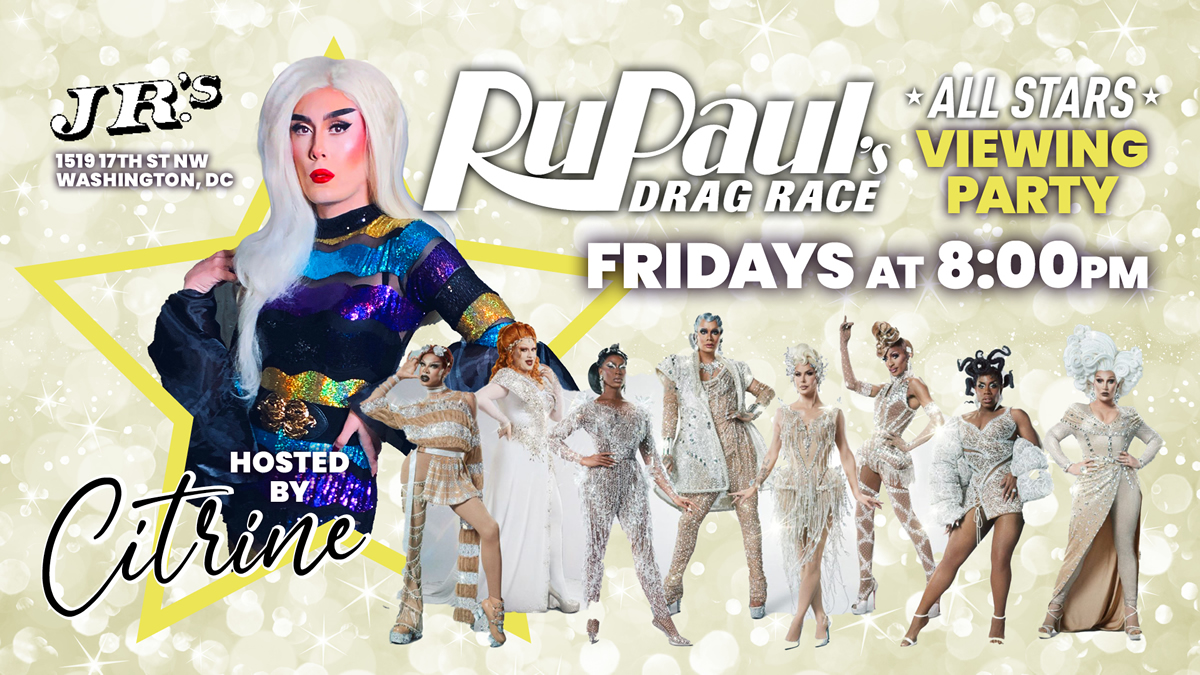 Friday, July 1
7-9 p.m.
JR.'s Bar
1519 17th Street, N.W.
Facebook
Get together with other Drag Race super fans for an evening viewing party hosted by Citrine.
---
Outdoor Movie Night
Friday, July 1
8:30-10:30 p.m.
Stead Park
1625 P Street, N.W.
Facebook
Bring your blanket and catch a movie on the big screen at Stead Park.
---
FireWerk with DJ Chord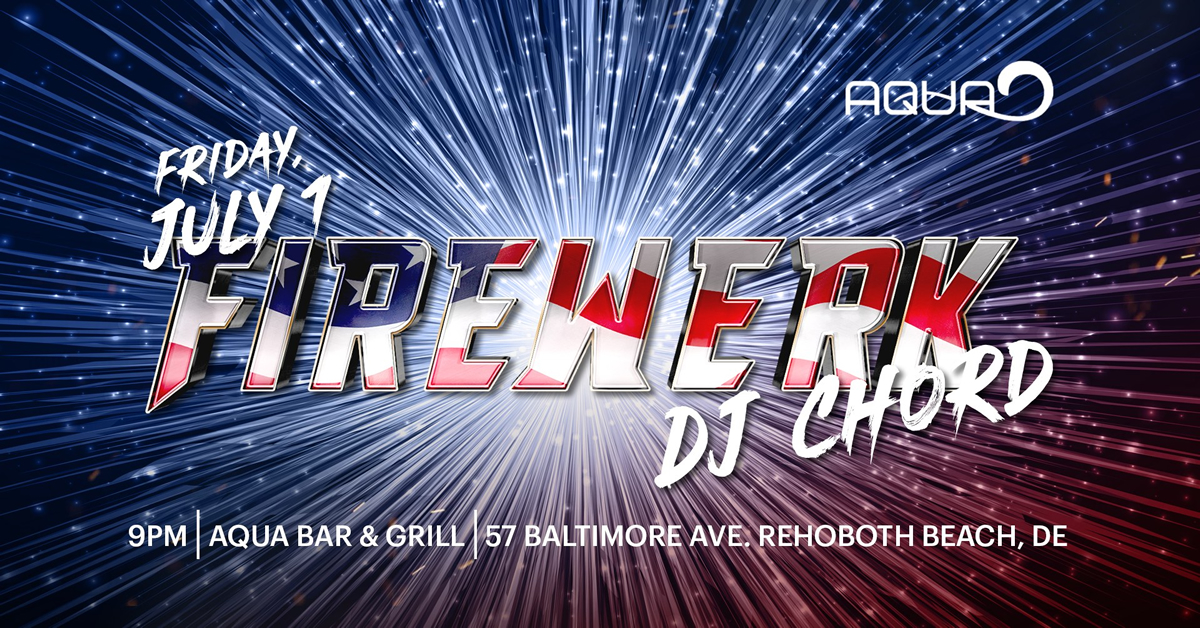 Friday, July 1
9 p.m.
AquaGrill Reho
57 Baltimore Avenue
Rehoboth Beach, Del.
Facebook
Kick off Independence Day weekend in Rehoboth with a no cover dance party at AquaGrill.
---
Zodiac Drag Contest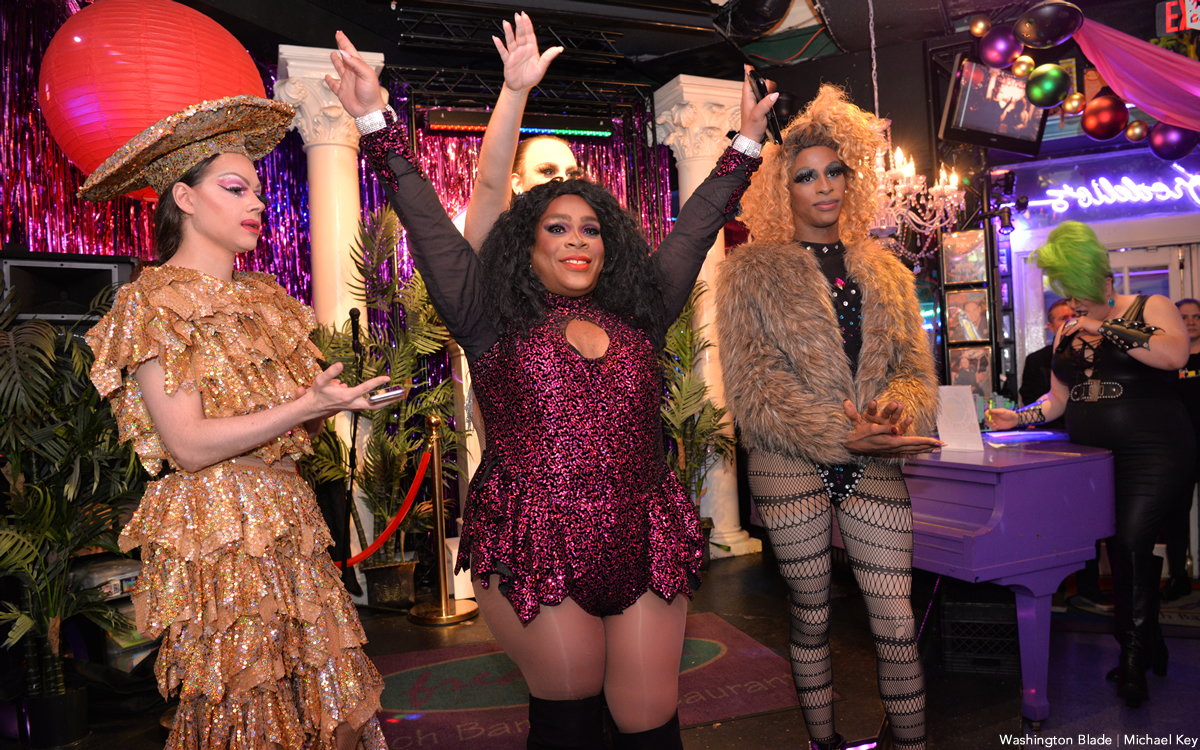 Sunday, July 3
8 p.m.
Freddie's Beach Bar
555 23rd Street S
Arlington, Va.
$5 cover
Facebook
The monthly amateur drag competition returns to Freddie's on Sunday. Check out the new talent (or try it out yourself).
---
Flashy 4th of July Weekend

Sunday, July 3 – Monday, July 4
10 p.m.
Flash
645 Florida Aveune, N.W.
$30
Facebook | Eventbrite
Celebrate Independence Day with a Flashy 4th of July on the dance floor of Flash.
---