Matt Bomer's role as transgender sex worker causing controversy
actor stars in new movie 'Anything'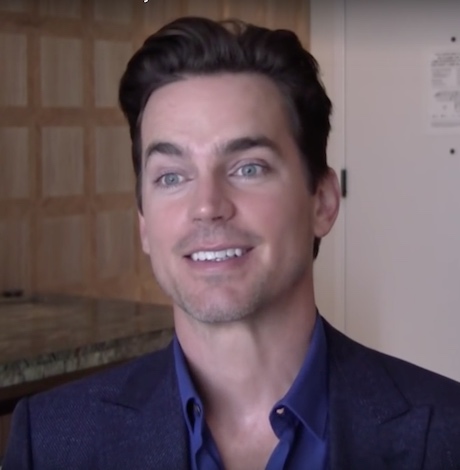 Matt Bomer will star in the upcoming film "Anything" as a transgender female sex worker, but issues are arising over the cisgender actor portraying the character.
Variety reports Bomer will star alongside fellow "American Horror Story" cast member John Carroll Lynch. Lynch will play a suicidal man who moves to Los Angeles following the death of his wife. While there he begins a friendship with Bomer's character. The movie is based on the play of the same name by Timothy McNeil who will make his feature directorial debut.
Maura Tierney, Micah Hauptman, Margot Bingham and Melora Hardin will also be part of the cast. Mark Ruffalo will serve as executive producer.
However, not everyone was on board with the decision to cast Bomer as a transgender character and took to social media to express their outrage.
Cis actor Matt Bomer will play trans sex worker in a new film bc cis people need awards https://t.co/APUz16d1C2 pic.twitter.com/VK2yq1jQlT

— Mathew Rodriguez (@mathewrodriguez) August 30, 2016
i love Matt Bomer, but WHY is he playing a trans woman? if you want a trans character, hire a trans actor!!!!

— Dean J. Smith (@deanjksmith) August 31, 2016
Here are roles Matt Bomer lost out on because he's gay. Hope he remembers these before he takes another trans role. pic.twitter.com/G8CYSSsjnU

— Mathew Rodriguez (@mathewrodriguez) August 30, 2016
Matt Bomer could learn from Adam Lambert pic.twitter.com/dp3aehmkv6

— Closeted Teenager (@TeenageCloseted) August 31, 2016
"Sense8" star Jamie Clayton tweeted Bomer and actress Michelle Rodriguez, who stars as a transgender hit woman in the thriller "(Re)Assignment," her concerns over cisgender actors portraying transgender characters.
I really hope you both choose to do some actual good for the trans community one day. @MRodOfficial @MattBomer https://t.co/9WHwNu7HFm

— Jamie Clayton (@MsJamieClayton) August 30, 2016
Clayton went on to tweet a screenshot that appears to show Bomer blocked the actress on Twitter. Shortly after she tweeted to say Bomer had unblocked her.
It's sad that this happens instead of wanting to have a conversation about how to help. #transisbeautiful @MattBomer pic.twitter.com/k4Qpap5dLW

— Jamie Clayton (@MsJamieClayton) August 30, 2016
Tweeps! @MattBomer unblocked me. That's rad & Twitter is rad for creating a space for our thoughts. I loved reading yours. #transisbeautiful

— Jamie Clayton (@MsJamieClayton) August 30, 2016
Bomer has not yet commented.
Must-attend events in D.C. this fall
Mix of in-person and virtual exhibits, brunches, and more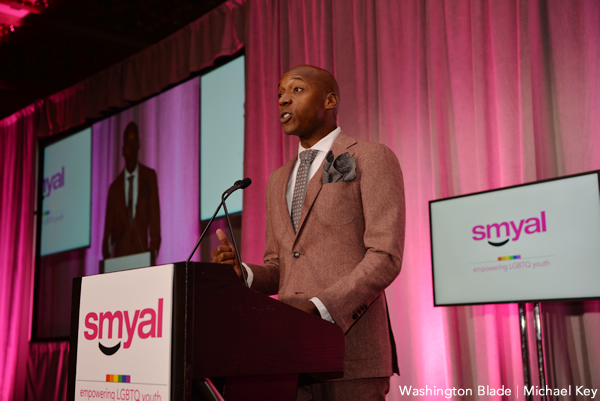 Last year, the pandemic forced many event planners to cancel their projects or move everything entirely online. However, this year, with the number of vaccinated people increasing and the mask mandate in place, events are slowly returning to the in-person format. Check out the list below for a good mix of both in-person and virtual events to watch out for this fall:
Smithsonian Associates will be hosting "Palestinian Embroidery 101: The Tatreez Sampler Series" on Friday, Sept. 17 at 2 p.m. This online event teaches the art of Palestinian embroidery including the basic Palestinian cross-stitch and how to create a tatreez sampler, using Aida cloth fabric. The class will be taught by Wafa Ghnaim who began her training in embroidery with her mother at age 2. Visit the Smithsonian's website for more information.
Join Capital Pride Alliance virtually to celebrate the 10-year anniversary of the repeal of "Don't Ask, Don't Tell" on Monday, Sept. 20 at 7 p.m. This event will focus on "[supporting] the continuous fight for full inclusion for transgender and intersex servicemembers." Keynote speakers include former Rep. Patrick J. Murphy, and Jennifer Dane, Air Force veteran and Executive Director of the Modern Military Association of America. Guests will get to hear extraordinary stories from service members of all branches and learn more about the fight for the codification of transgender military service and the effort to lift the ban on service for intersex individuals and folks living with HIV. For more information, visit Capital Pride Alliance's website.
The 2021 LGBTQ Intergenerational Symposium will be on Thursday, Sept. 23. This is a free two-day virtual event sponsored by the DC Department of Aging and Community Living, Capitol Hill Village, and the DC Villages and is open to LGBTQ individuals and allies of all ages. There will also be a virtual kickoff for attendees, speakers, and organizations that are involved to get to know each other. Each day will include two health and wellness sessions, one panel, and breakout session.
The Smithsonian Center for Astrophysics will host New Vistas in Astronomy: Imaging a Black Hole on Thursday, Sept. 30 at 7 p.m. This event will celebrate the 51st year of the New Vistas in Astronomy lecture series at Fred Lawrence Whipple Observatory (FLWO). There will be speakers from across the many scientific divisions of the Center for Astrophysics Harvard & Smithsonian led by founding director of the Event Horizon Telescope (EHT) Shep Doeleman.
DC Front Runners will host its 40th anniversary party on Saturday, Sept. 25 at Jack Rose Dining Saloon at 3 p.m. This event will be held outside on the large roof deck. Tickets for this event are $35 and cover two drinks, passed appetizers and hors d'oeuvres. You are welcome to open a tab at the bar after your drink tickets have been used. Drink tickets for paid attendees will be available starting mid-September at the runs, and also available day of the event by contacting Josh Yankovic. More information about this event is available on DC Front Runners' website.
All Things Go and the Capital Pride Alliance are joining forces to launch "Club Pride", a third stage and dance party at the All Things Go Music Festival on Saturday, Oct. 16. This all-day event will feature special intimate artist performances, DJ sets, special guests and more throughout the day. Access to Club Pride is included with all festival tickets. Club Pride is located at Merriweather Post Pavilion's 9:32 Stage. For more information, visit Capital Pride Alliance's website.
Capital Pride Alliance will host the first ever "Colorful Fest" that will include a block party and street fair on Sunday, Oct. 17. The Street Fair will feature small independent businesses, community groups, artisans, and food along 15th Street. The Block Party will include entertainment, an As You Are Bar pop-up, and dancing throughout the day for guests 21 and over. For more details, visit Capital Pride Alliance's website.
Smithsonian Associates presents "The Philosophical Thought of Thomas Aquinas" on Thursday, Sept. 23 at 6:30 p.m. This event will be hosted online and Aquinas scholar Gregory T. Doolan will explore Aquinas's philosophical thought. Thomas Aquinas's work presents one of Western civilization's most comprehensive philosophical systems. Although a theologian by profession, this man of faith dedicated much of his vast writings to discerning what the human mind can learn independently of faith. For more information, visit the Smithsonian's website.
"SMYAL's Annual Fall Brunch" will be on Saturday, Nov. 6 at 10:30 a.m. at the Marriott Marquis. This event ​​includes a cocktail reception featuring a silent auction, three-course brunch, and a chance to hear from some of the LGBTQ community's most inspiring leaders. This event will bring together LGBTQ individuals and allies, friends, and families in support of the inspirational youth SMYAL works with every day. For more information, visit SMYAL's website.
DC Area Transmasculine Society (DCATS) will host "Transmasculine and Nonbinary Social Hour on Tuesday, Sept. 21 at 6 p.m. at Red Bear Brewing Company. At this social hour, DCATS will be accepting binder donations and will also give out needles to those who are in need. All partners and friends are required to be accompanied by a transmasculine individual. The event is reservation-only, and you can RSVP online on Eventbrite.
Live music returns to D.C.
9:30 club, The Anthem, Fillmore, and more fill up calendars for fall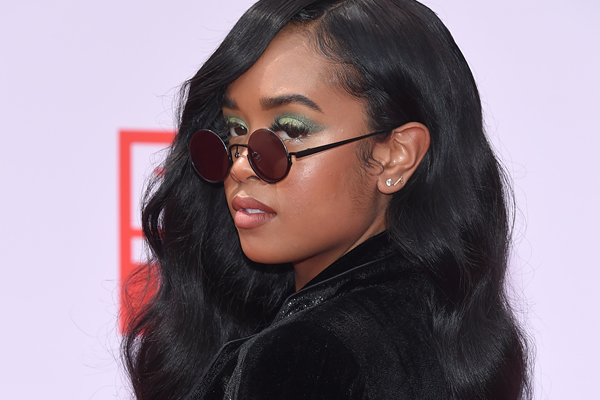 Fall is almost here. And, with cooler weather fast approaching and more people getting vaccinated, many venues have decided to go full force with their programming. Here are a few events you should make sure to mark in your calendar.
The Anthem
Juanes will grace The Anthem's stage on Tuesday, Sept. 21 for his Origen Tour. The show begins at 8 p.m. and tickets can be purchased for $55 on Ticketmaster.
Other fall highlights include: Violent Femmes with Flogging Molly on Sept. 26 at 6:30 p.m.; Dead Can Dance on Oct. 11 at 8 p.m.; HER – Gabi Wilson on Oct. 25; and former TV anchor Katie Couric brings her book tour to the venue on Oct. 30 at 7:30 p.m.
9:30 Club/Merriweather
Bob Mould returns to 9:30 to perform along with Kestrels on Sept. 18; Tinashe brings her "333 Tour" on Oct. 3; Alec Benjamin sold out his first show on Oct. 4 so a second has been added for Oct. 5; and for all the '90s fans, White Ford Bronco performs Oct. 15.
"92Q End of Summer Jam Featuring Future" will be at the Merriweather Post Pavilion on Sunday, Sept. 19. This event will feature prominent artists including rappers Future, City Girls, Moneybagg Yo, and 42 Dugg. Doors open at 6:30 p.m. and the concert begins at 8 p.m. Tickets are selling for as low as $99, and you can purchase them on Ticketmaster.
U Street Music Hall will present Luttrell on Saturday, Sept. 25. At 10:00p.m. D.C. DJ Sabeel Cohan will also play a set at the show. Tickets are available on Ticketmaster and cost $20.
Fillmore
Jack Harlow, who recently featured on gay singer Lil Nas X's song "Industry Baby," will be performing at Fillmore on Saturday, Sept. 18 for his Crème de la Crème Tour. Babyface Ray and Mavi will be performing as well. This standing room only event begins at 7:30 p.m. and tickets are $29.50. For more information, visit Fillmore's website.
Tanzanian superstar and BET Best International Act award nominee Diamond Platnumz will perform on Sunday, Oct. 10 at 7 p.m. Tickets are as low as $39.99 for general admission. This event is a standing room only event. More information is available on Fillmore's website.
Fillmore will also present Nigerian singer Omah Lay on Monday, Sept. 27. Tickets are $27 and doors open at 8 p.m. This is a standing room only event.
Dance Gavin Dance will play at Fillmore as part of their Afterburner Tour on Wednesday, Sept. 29. Doors open at 6 p.m. and tickets can be purchased for $29.50 on Fillmore's website.
Howard Theatre
Jay Electronica and Smoke DZA will perform at the Howard Theatre on Saturday, Sept. 18 at 9 p.m. A-King will host the event. Doors open at 7 p.m. and the concert begins at 9 p.m. Advance tickets cost $25 and can be purchased on the Howard Theatre's website.
Grammy Award-winning singer iLe will bring some bolero tunes to the Howard Theatre on Friday, Oct. 1 at 8 p.m. Doors open at 6 p.m. and tickets cost $39. Visit the Howard Theatre's website for more information.
"The Biggest '90s Party Ever" will be hosted on Saturday, Oct. 9 at 8:15 p.m. Join the Howard Theatre in your best '90s-inspired attire for a night of nostalgic vibes and '90s tunes. Advance tickets are $34.99 and tickets purchased the day of the event will be $60. For more information, visit the Howard's website.
Local theater comes back strong as in-person options abound
From Shakespeare to holiday fare, something for all tastes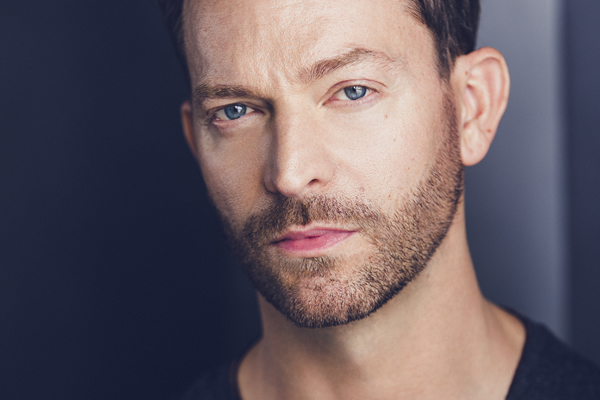 This time last year, theaters were scrambling to attract audiences – mostly with streaming and open-air performances. Like most seasons, results were mixed, but considering the challenges, it was a spectacular effort overall. While the pandemic hasn't ended, many companies are reopening with in-person, indoor performances. Here's a selection of offerings from some area theaters that are welcoming back audiences, provided patrons come both masked and with proof of vaccination.
In Columbia Heights through Oct. 3, GALA Hispanic Theatre presents Federico García Lorca's "Doña Rosita la soltera" (Doña Rosita the Spinster), performed in Spanish with English surtitles. An exploration of what the martyred gay playwright called "the grotesque treatment of women" in Spain, the 1935 work spans a decade of a woman's life in a quickly modernizing society prior to the first World War. The source material is adapted by out playwright Nando López and the production is staged by out director José Luis Arellano who won a Helen Hayes Award in 2016 for staging GALA's production of Lorca's "Yerma," the story of another woman. Galatheatre.org
On the Southwest Waterfront, Arena Stage has kicked off a busy fall season with "Toni Stone" (through Oct. 3). Written by Lydia R. Diamon, it's the remarkable story of the first woman to play baseball in the Negro Leagues, also making her the first woman to play professionally in a men's league in the 1950s. Santoya Fields stars in the title role, and Broadway's Pam MacKinnon directs. Arenastage.org
Also, through Oct. 3, Round House Theatre presents "Quixote Nuevo," Octavio Solis' contemporary take on Cervantes' classic directed by Lisa Portes. The playwright re-imagines knight Don Quixote as a professor whose fantasies take center stage in a Texas border town. Herbert Siguenza makes his Round House debut as Don Quixote/the professor.
Next up, it's the regional premiere of Lauren Yee's "The Great Leap" (Nov. 10 – Dec. 5), a socio-political fable set against basketball and Tiananmen Square. Jennifer Chang directs. Roundhousetheatre.org
At Woolly Mammoth Theatre Company, it's Mike Lew's "Teenage Dick" (Sept. 22 – Oct. 17), a modern, darkly comic, high school-set take on Shakespeare's "Richard III." Despite being bullied because of his cerebral palsy, Richard (Gregg Mozgala) is determined to be voted senior class president, and – like his ruthless Shakespearean namesake – he will do whatever it takes to win. Moritz von Stuelpnagel directs. Woollymammoth.net
At Olney Theatre Center (OTC) fall is "The Thanksgiving Play" (Sept. 29 – Oct. 31), Larissa FastHorse's comedy about "white wokeness," directed by Raymond O. Caldwell who is Black, Asian, and gay. The cast includes Parker Drown, Megan Graves, David Schlumpf, and Dani Stoller.
OTC's largest production of the year is "Disney's Beauty and the Beast" (Nov. 5-Jan. 2, 2022). The tale is directed by Marcia Milgrom Dodge and stars out actor Jade Jones as Belle and Evan Ruggiero as the Beast.
And the holiday tradition continues at OTC with Paul Morello's solo show, "A Christmas Carol" (Nov. 26- Dec. 26). Over a swift and engaging two hours, Morello gives a faithful retelling of Charles Dickens' original ghost story. Olneytheatre.org
Helen Hayes Award-winning actor Naomi Jacobson reprises the title role in Theater J's production of Mark St. Germain's "Becoming Dr. Ruth" (Sept. 30 – Oct. 24), a mostly cheery bio-drama about the diminutive, famously candid sex therapist. The solo show is again directed by out director/actor Holly Twyford. TheaterJ.org.
Historic Ford's Theatre is back with Deborah Brevoort's "My Lord, What a Night" (October 1 – 24), an intriguing work based on the real-life friendship between famed African American contralto Marian Anderson (Felicia Curry) and Albert Einstein (Christopher Bloch). Fords.org
Synetic Theater is bringing its brand of suspenseful/sinister/sexy to Crystal City with "The Madness of Poe" (Oct. 11-31), a 90-mimute scary trilogy of Edgar Allen Poe works including a re-imagining of Synetic's 2007 hit adaptation of "The Fall of the House of Usher" plus two more classic tales from the American master of mystery and macabre. The movement-based production is helmed by the celebrated duo, director Paata Tsikurishvili and choreographer Irina Tsikurishvili, and features a stellar nine-person cast including Ryan Sellars and out actors Alex Mills and Philip Fletcher. Synetictheater.org
The hotly anticipated national tour of Anaïs Mitchell's "Hadestown" (Oct. 13-30) soon opens at the Kennedy Center Opera House. An enormous hit on Broadway (winner of eight 2019 Tony Awards), the musical "intertwines two mythic tales—that of young dreamers Orpheus and Eurydice, and that of King Hades and his wife Persephone—as it invites you on a hell-raising journey to the underworld and back." The cast includes out actor Levi Kreis as Hermes, the role for which out actor André De Shields won a Tony, and continues to play at the Walter Kerr Theatre in the reopened Broadway production.
And in December, the Kennedy Center hosts the national tours of two hit juke box musicals: "Beautiful – The Carole King Musical" (Dec. 14-Jan. 2); and "Ain't Too Proud," (Dec. 15-Jan. 16), the story of Motown's superstar R&B group, the Temptations. Kennedy-center.org
As part of its 25th anniversary season, Keegan Theatre presents the regional premiere of Adrienne Earle Pender's "N" (Oct. 23-Nov. 20). The well-researched work is inspired by the success surrounding Eugene O'Neill's breakthrough 1921 play, "The Emperor Jones," that famously starred Charles S. Gilpin, the first African-American actor to carry a Broadway show. The hit play propelled both men to stardom; however, within five years O'Neill was world famous and Gilpin forgotten. According to Keegan's website notes, "Pender's 'N' explores the challenging relationship between Gilpin and O'Neill and how it ultimately hinged on one word — a word that lifted one of them to the heights of American theater and destroyed the other." Keegantheatre.com
Constellation Theatre Company's upcoming production is an alluringly titled original piece,"Mysticism & Music" (Oct. 23 – Nov. 21). Longtime collaborators Tom Teasley, A.J. Guban, and Constellation's artistic director Allison Stockman are joined by Chao Tian in creating this new exploration ancient spiritual literature, poetry, and folklore from all over the world. Constellationtheatre.org
At Mosaic Theater Company, talented out director Serge Seiden stages playwright Anna Ouyang Moench's "Birds of North America" (Oct. 27-Nov. 21). Over a dozen years, the strained relationship between father and daughter birders is eased while watching birds in the backyard of their suburban Maryland home. Mosaictheater.org
Signature Theatre is reopening with "Rent" (Nov. 2-Jan. 2), Jonathan Larson's iconic rock musical based loosely on Puccini's 1896 opera "La bohème." Set in New York's East Village in the early 1990s, the Tony and Pulitzer-winning show tells the story of struggling artists dealing with love, life, gentrification, and AIDS. No other musical captures the place and era better. Signature's recently named out artistic director Matthew Gardiner directs. Sigtheatre.org
Though the pop icon experience sometimes reads like Greek tragedy, this isn't the usual classical fare. Shakespeare Theatre Company's is premiering "Once Upon a One More Time" (Nov. 30-Jan. 2, 2022), a new Broadway-bound musical inspired by the music of Britney Spears (including "Oops!… I Did It Again," "Lucky," "Stronger," and "Toxic").
Penned by out writer Jon Hartmere, the libretto turns the happily-ever-after princess fairytale on its ear – in the best way possible. Helming the show are married couple Keone and Mari Madrid, an award-winning choreographer/director team. Shakespearetheatre.org
And beginning in early December, Studio Theatre presents "Flight" (Dec. 2-Feb. 20, 2022), an immersive installation created by Scottish innovators Vox Motus and designed by Jamie Harrison ("Harry Potter and the Cursed Child" magic effects and illusions designer).
Described as "an invitation to bear witness to the personal stories of two of the 300,000 displaced children who make unaccompanied journeys every year," "Flight" is the story of orphaned brothers who set off on an arduous journey across Europe in search of freedom and safety.
There are no live actors in this production. Audience members experience the play from individual booths wearing headphones and viewing a handcrafted diorama in which the story unfolds in intimate miniature. Studiotheatre.org
Also, for December, Gay Men's Chorus of Washington returns to Lincoln Theatre, the historic center of the U Street corridor, with "The Holiday Show" (Dec. 4, 11 & 12). Along with the usual retinue of tap dancing elves and drag queens, the program includes favorite numbers from past holiday shows, and features performances from the full chorus, soloists, and GMCW ensembles (Potomac Fever, Rock Creek Singers, Seasons of Love and GenOUT Youth Chorus). Gmcw.org
There's more holiday fare at National Theatre, including "Dr. Seuss' How the Grinch Stole Christmas! The Musical" (Nov. 23-Dec.5). Also at National is the comedy musical "Tootsie," Dec. 7-12.