Md. LGBT Chamber of Commerce being formed
New avenue for networking, advocacy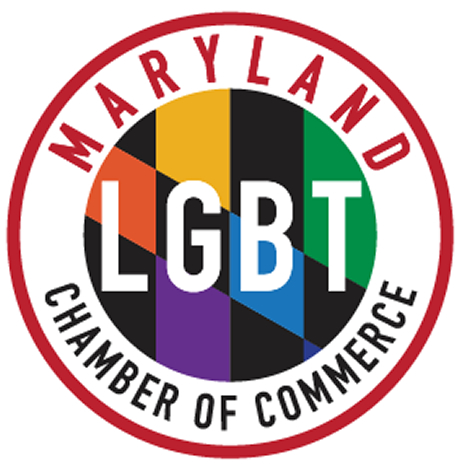 The Maryland LGBT Chamber of Commerce is being formed in an effort to empower and promote LGBT business owners and professionals in the Maryland marketplace. "We will accomplish this through education, networking and advocacy," says Betsy Cerulo, board president.
For six months, more than 50 supporters have been laying the groundwork to organize and develop the group using the hashtag #MDLGBTChamber.
The Chamber's goal is to officially launch on June 14, 2017, aiming to grow to 500 individuals and businesses.
To participate or support the chamber as a sponsor, find the Maryland LGBT Chamber of Commerce on Facebook or call Betsy Cerulo at 410-715-4035 or email [email protected].
Va. delegate comes out as bisexual
Del. Kelly Convirs-Fowler spoke at Hampton Roads Pride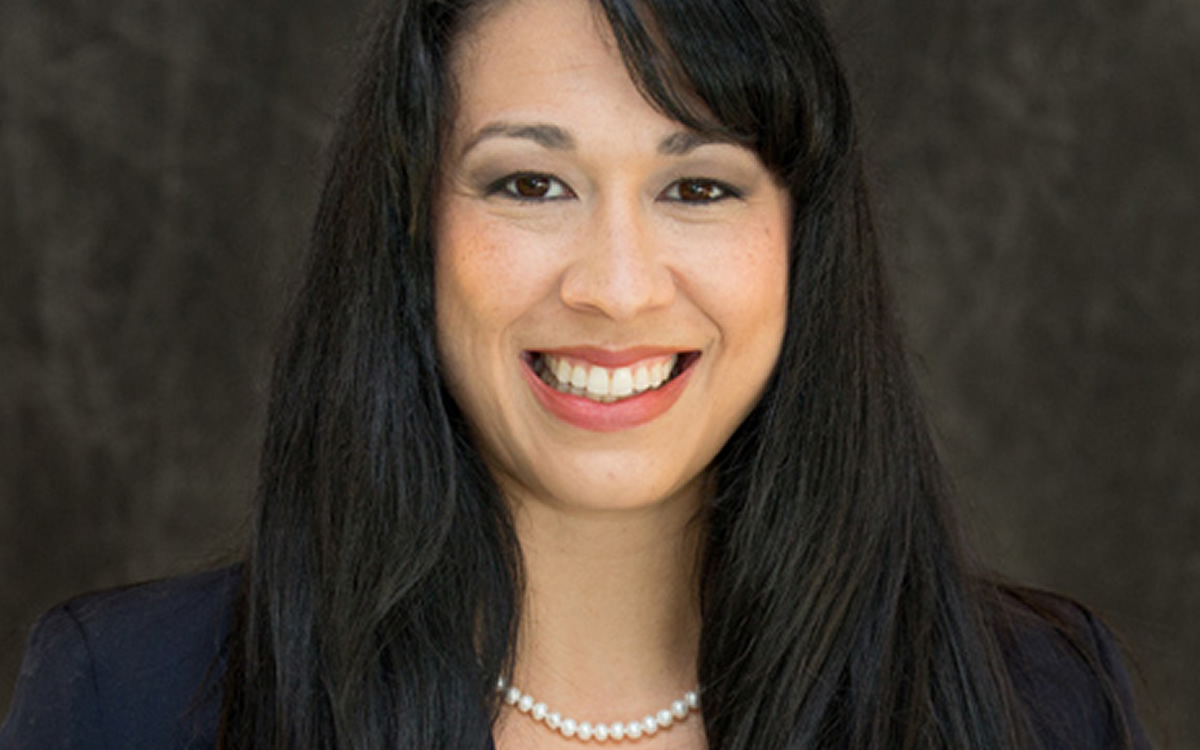 Virginia state Del. Kelly Convirs-Fowler (D-Virginia Beach) came out as bisexual on June 25 during an appearance at Hampton Roads Pride in Norfolk.
"I'm bisexual," the Virginia Beach Democrat told Pride attendees. "I just never felt like I could say that out loud."
I said what I said. I'm Proud. #HappyPrideMonth #loveislove #LGBTQ pic.twitter.com/urAalkWZM1

— Del. Kelly Convirs-Fowler (@FowlerforVA) June 28, 2022
Convirs-Fowler has represented Virginia's 21st House District since 2018.
State Del. Mark Sickles (D-Fairfax County) is gay and state Del. Dawn Adams (D-Richmond) is a lesbian. State Del. Danica Roem (D-Manassas) in 2018 became the first openly transgender person seated in any state legislature in the U.S.
"For those who don't know, Del. @FowlerforVA and I are both part of the Class of 2017 #RedToBlue legislators who flipped seats that Nov. 7," tweeted Roem on Monday. "We've both earned re-election twice since then and I couldn't be more proudof her declaration of Pride =)."
Equality Loudoun hosts its first Pride celebration
'Our plans for next year are going to be bigger, bolder'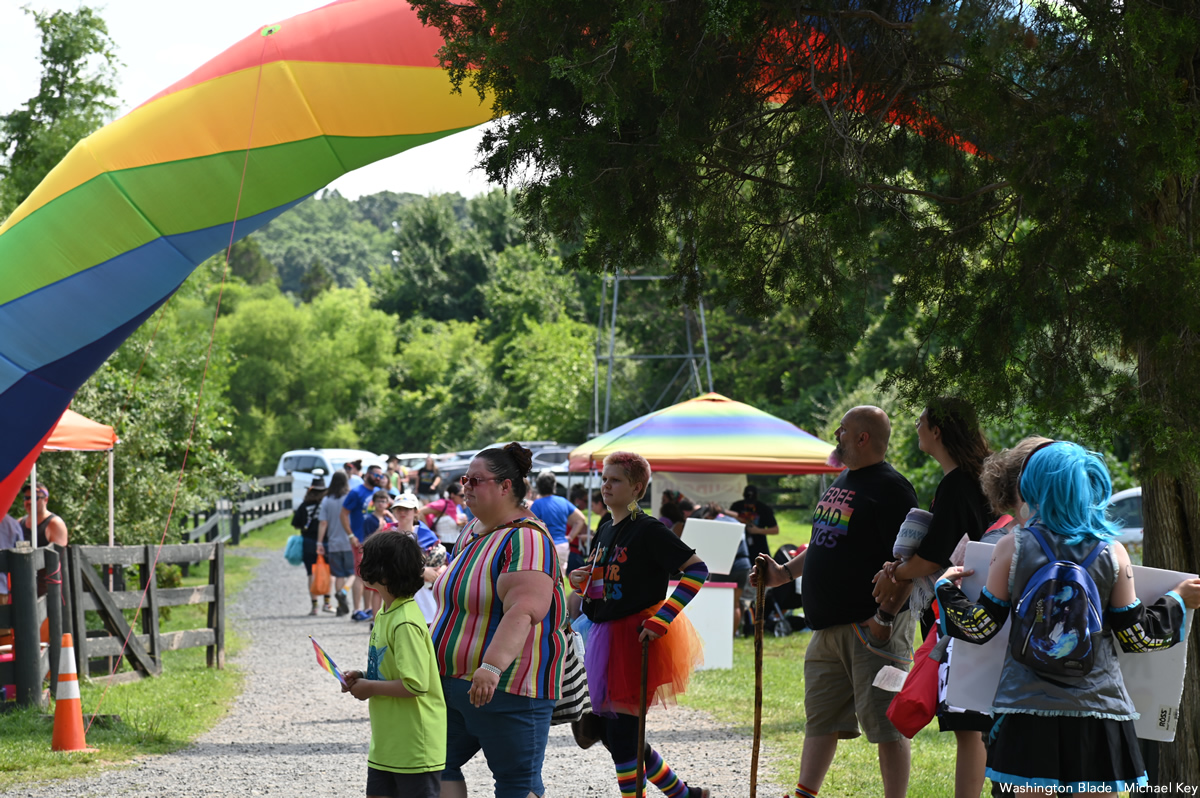 A year after a controversial brawl between parents and administration officials regarding the implementation of trans-friendly policies in public schools in Loudoun County, Va., a local LGBTQ organization hosted its inaugural Pride festival in solidarity with the area's LGBTQ community.
"Pride means a chance to show this county that the loud voices who have been standing against LGBTQ equality do not represent the voices of [everyone] in the [county]," said Cris Candiace Tuck, president of Equality Loudoun. "[A lot of us] here believe in equality."
Equality Loudoun hosted its Pride celebration on June 26 at Claude Moore Park in Sterling, Va.
When planning for Pride month festivities, the organization designed the events to reflect the diverse interests and identities of Loudoun County's queer population. There was a wide collection of vendors selling Pride merchandise, advocacy non-profit organizations and musical acts featured on the main stage.
There was also a "Loudoun Pride Drag Stage" event where the "hottest of Loudoun Royalty" showcased their musical talents.
"We want everyone to … recharge emotional batteries that have been drained," said Tuck.
Planning Equality Loudoun's Pride festival did not come without its fair share of surprises. Initially, the organization had planned for a smaller event. However, when more individuals began showing interest, the organization was forced to switch to a bigger venue to allow more vendors to attend.
"We had many vendors call in and we had to turn a [number] away," said Tuck.
The organization planned its festivities in 90 days, two weeks during which it raised $45,000 — three times as much as it had originally expected.
Equality Loudoun has its sights set on getting LGBTQ community members and allies connected to the resources the organization offers through education and health advocacy.
"Pride [will always be] a celebration of our heritage," said Tuck. "It's a moment to recognize what we have gained and lost."
Tuck said that ideas for next year are already underway.
"Our plans for next year are going to be bigger, bolder and brighter," he said.
Click HERE to see more photos from the event.
Comings & Goings
Cummings joins White House Office of National Cyber Director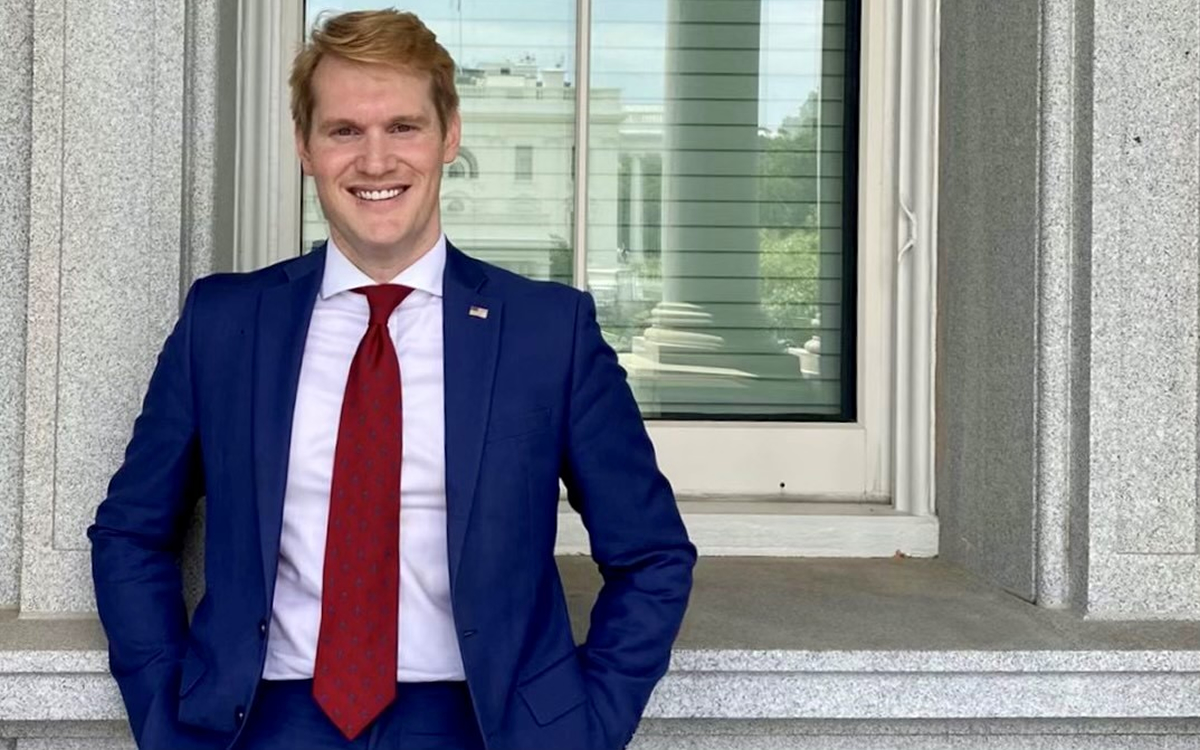 The Comings & Goings column is about sharing the professional successes of our community. We want to recognize those landing new jobs, new clients for their business, joining boards of organizations and other achievements. Please share your successes with us at: [email protected]. 
Congratulations to John Cummings on joining the Office of the National Cyber Director at the White House as Director of Supply Chain and Technology Security. Upon getting the position, he said, "I am beyond thrilled to join the growing team at the National Cyber Director's Office and bring my experience to our mission of mitigating the cyber threats facing our nation and ensuring every American can enjoy the full benefits of the digital ecosystem. It is truly a privilege to work with this incredibly brilliant and collegial group of cyber experts." 
Prior to joining the White House, Cummings served as Associate General Counsel at the Office of the Director of National Intelligence (ODNI). Before that role, he served as interim Chief Counsel for ODNI's National Counterintelligence and Security Center and as Associate General Counsel for the Office of the Inspector General of the Intelligence Community.
He has provided legal advice and counsel on matters of government-wide and interagency policy and national security in the areas of executive authority, cyber, constitutional law, civil rights and civil liberties, legislative affairs, and international cooperation. He has worked on recruiting LGBTQ, women, and minority applicants for government roles in national security and is experienced in public relations, stakeholder relationships, and international partnerships.
Cummings began his career clerking for the Honorable Ivan L.R. Lemelle, U.S. District Court for the Eastern District of Louisiana, and also clerked for the House Committee on Homeland Security and the American Bar Association's Standing Committee on Law and National Security.
He attended Villanova University where he received a bachelor's degree in English. He earned his J.D. from Loyola Law, New Orleans, and his LL.M. in National Security Law from Georgetown Law.