Jennifer Lopez will star in NBC musical 'Bye Bye Birdie Live'
pop star will play Rosie in new production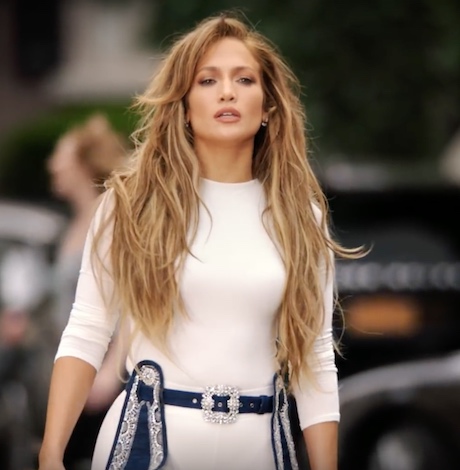 Jennifer Lopez will be starring in NBC's next holiday musical "Bye Bye Birdie Live," Deadline reports.
Lopez will play Rosie, originally played on Broadway by Chita Rivera in 1960, and will be one of the musical's executive producers. Tony-Award winner Harvey Fierstein is on board to write the script.
"Broadway musicals and films fueled my childhood and 'Bye Bye Birdie' was one of my favorites. I'm proud to be a part of the NBC family with Shades of Blue and I thought it would be a blast to take on one of their big live musicals," Lopez said in a statement.
"Bye Bye Birdie" tells the story of music heartthrob Conrad Birdie who must give his one last kiss to a teenage girl living in Sweet Apple, Ohio before he is drafted into the army. The story was inspired by Elvis Pressley's real life draft notice into the army in 1957.
The Broadway musical originally starred Dick Van Dyke as Albert Patterson alongside Rivera. It was adapted into a Golden Globe-nominated movie in 1963 with Janet Leigh as Rosie and Van Dyke reprising his role.
"Bye Bye Birdie Live" is scheduled to air in the 2017 holiday season.
PHOTOS: Freddie's Follies 20th
Arlington drag show celebrates milestone
Freddie's Follies had a 20th anniversary show at Freddie's Beach Bar in Arlington, Va. on Saturday, March 18. Performers included Destiny B. Childs, Monet Dupree, Patti Lovelace, Sasha Adams Sanchez and Ophelia Bottoms.
(Washington Blade photo by Michael Key)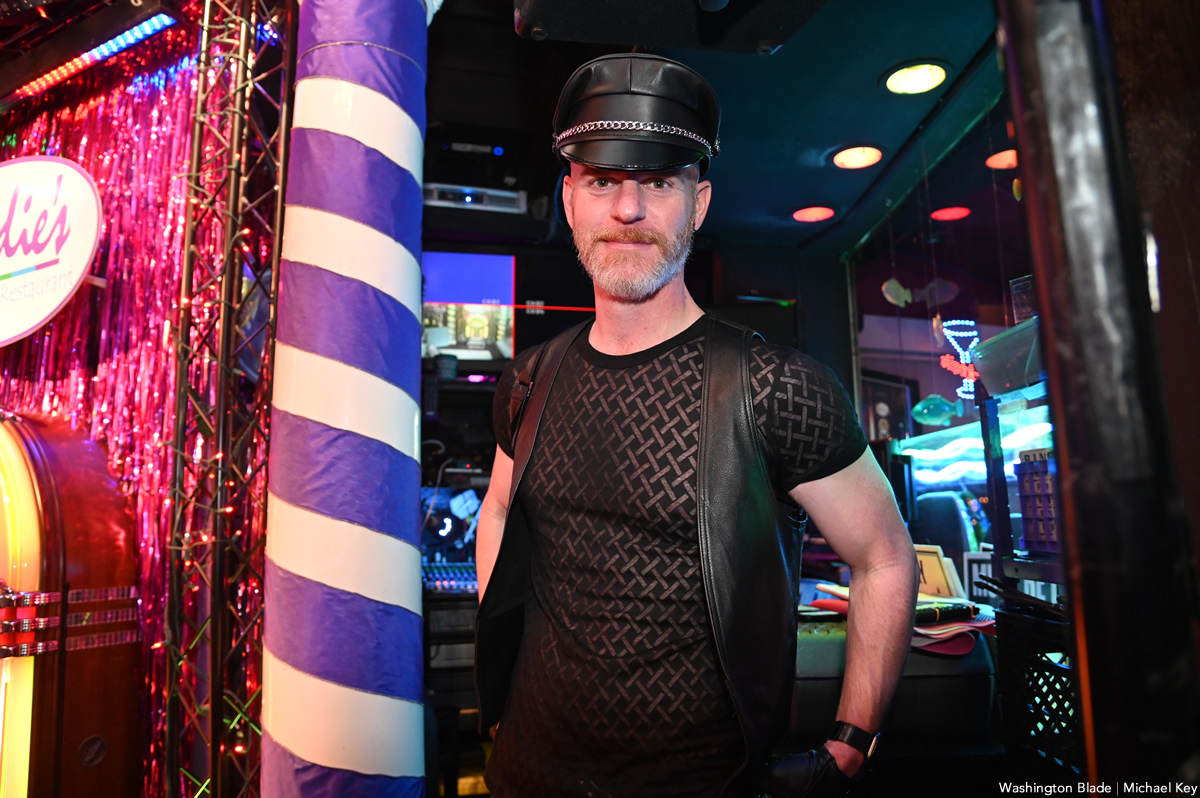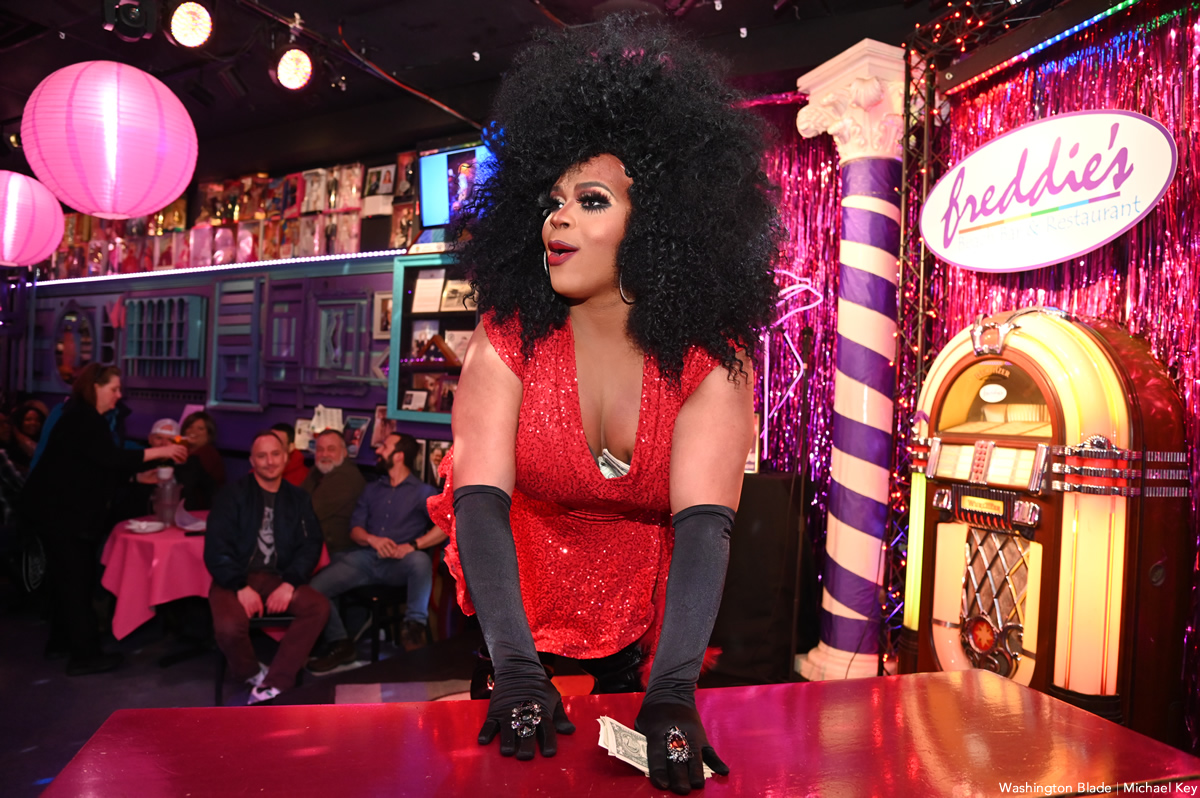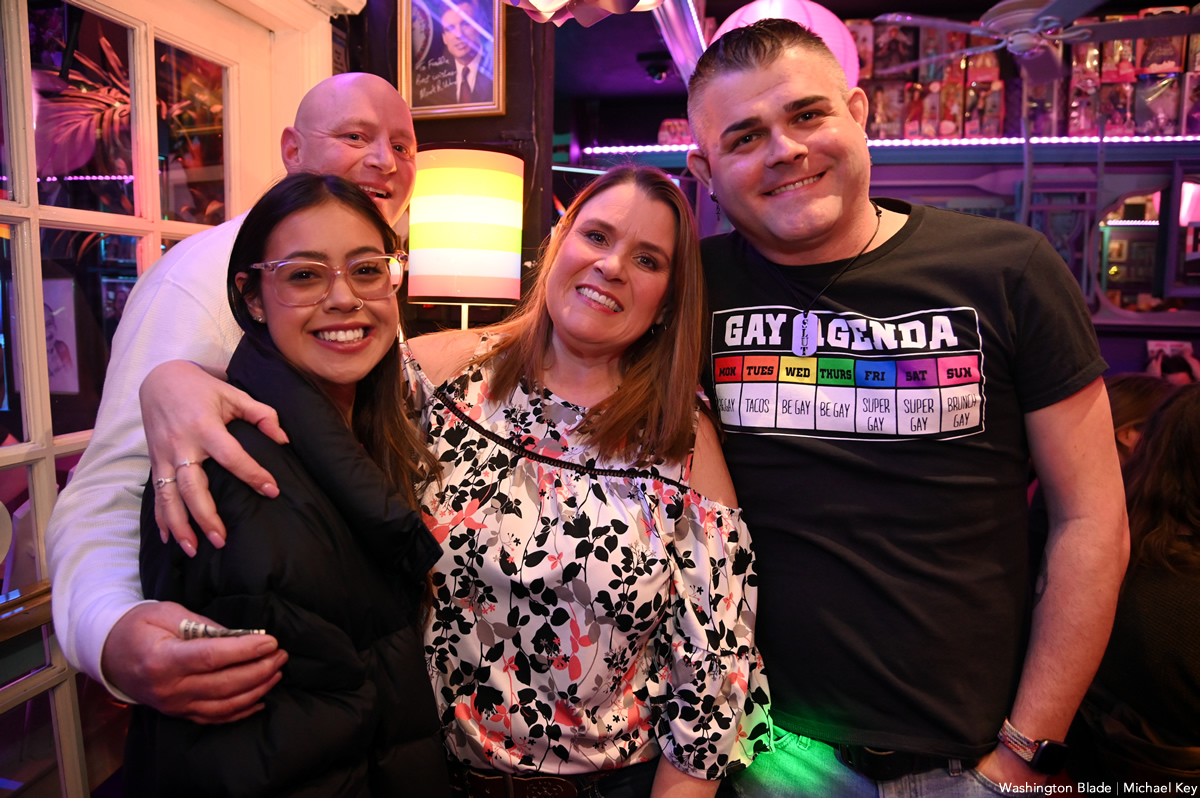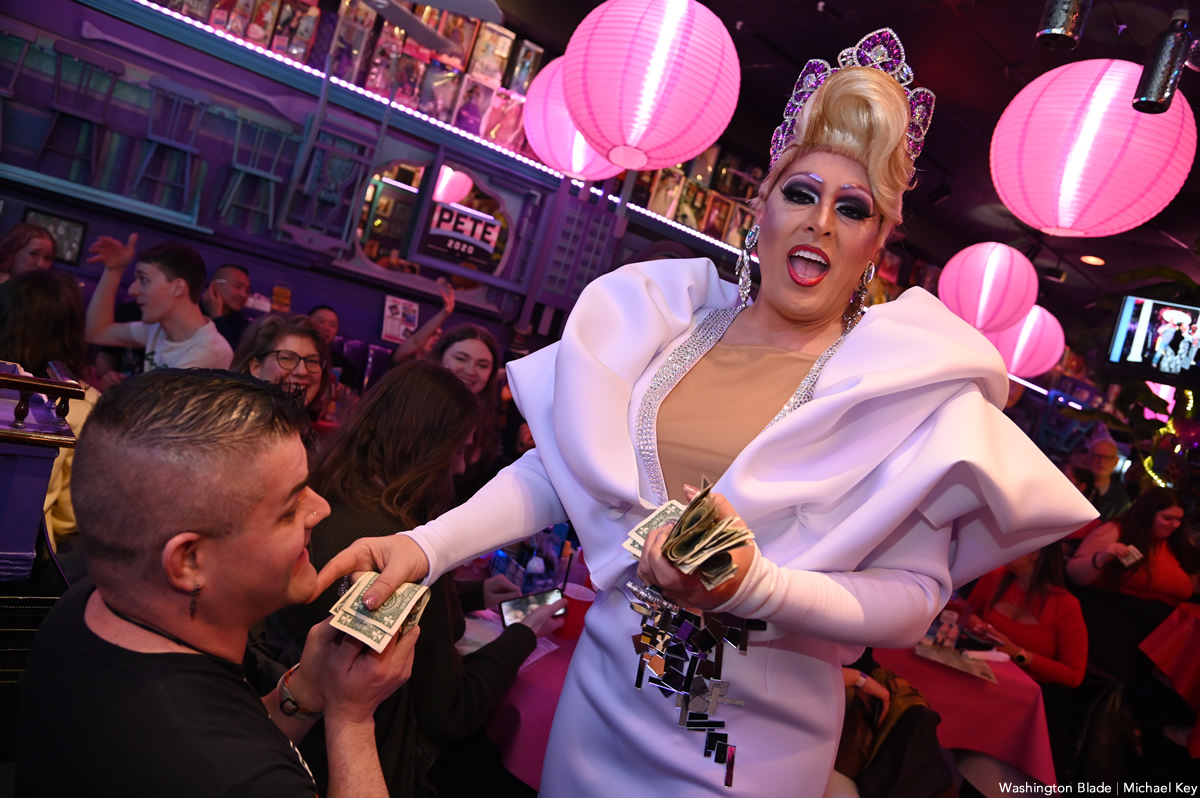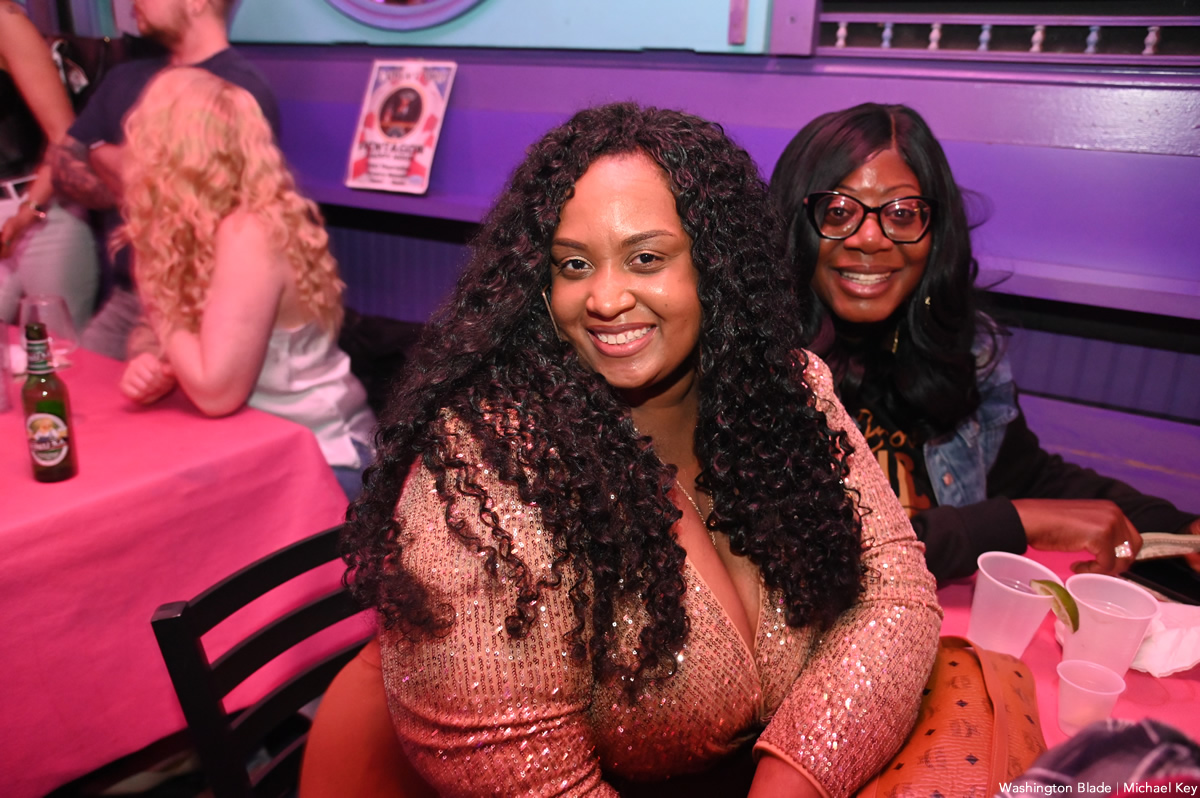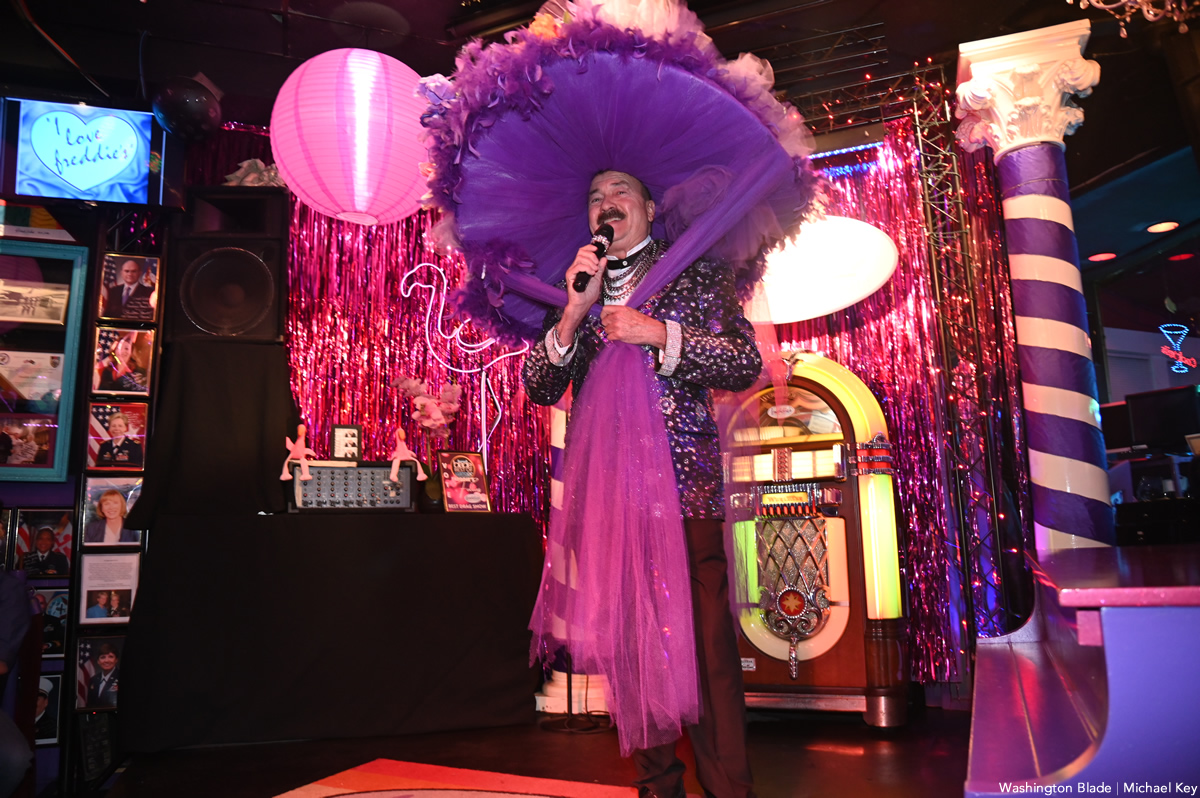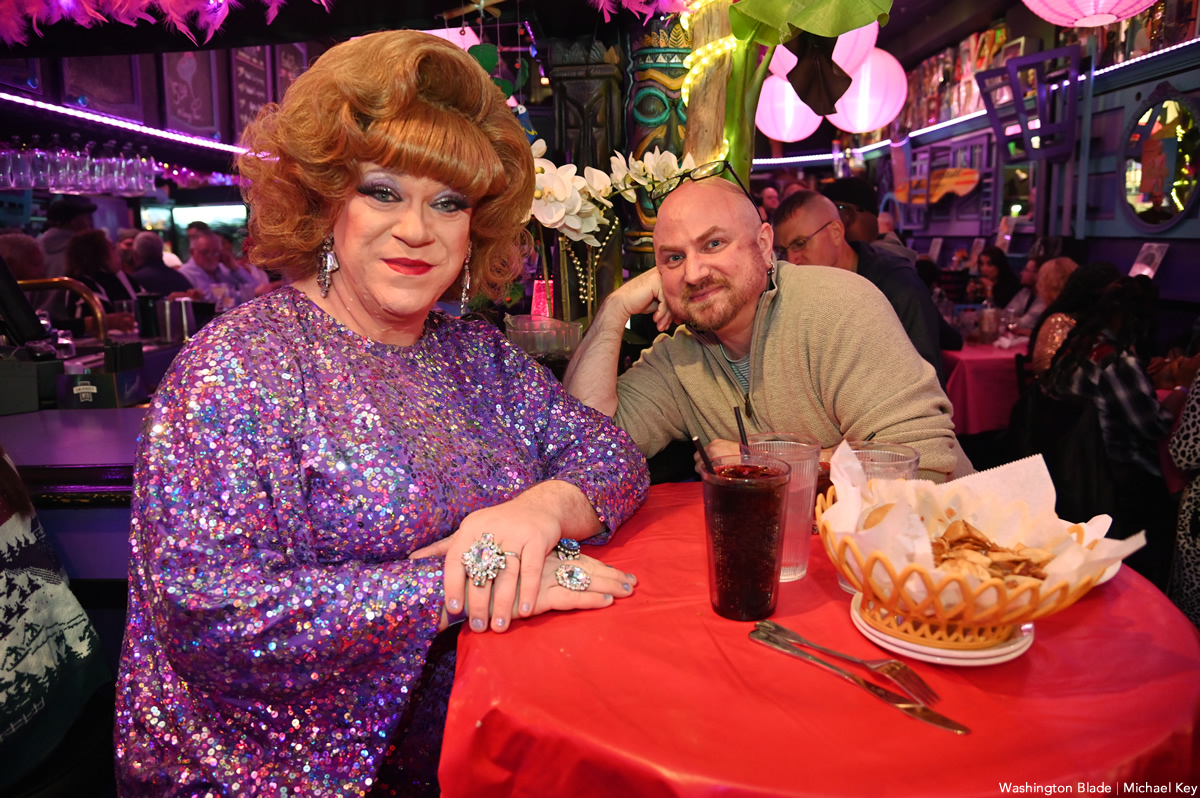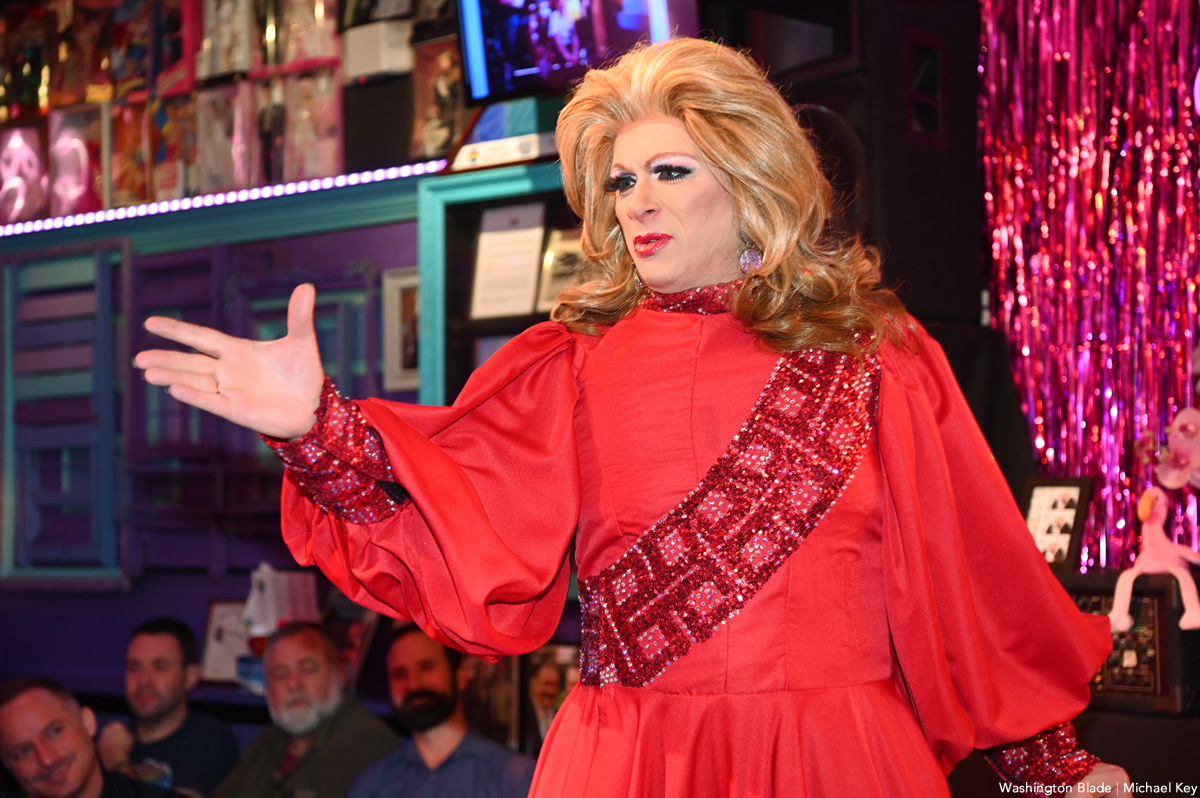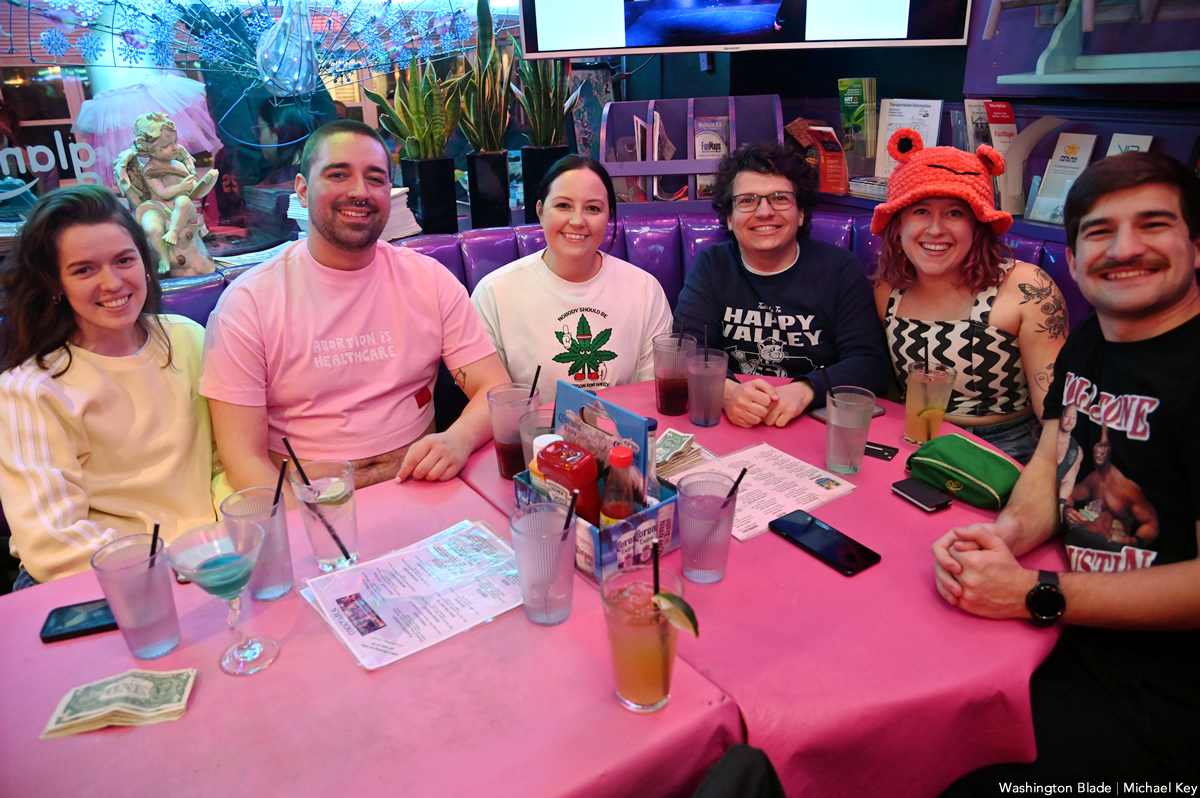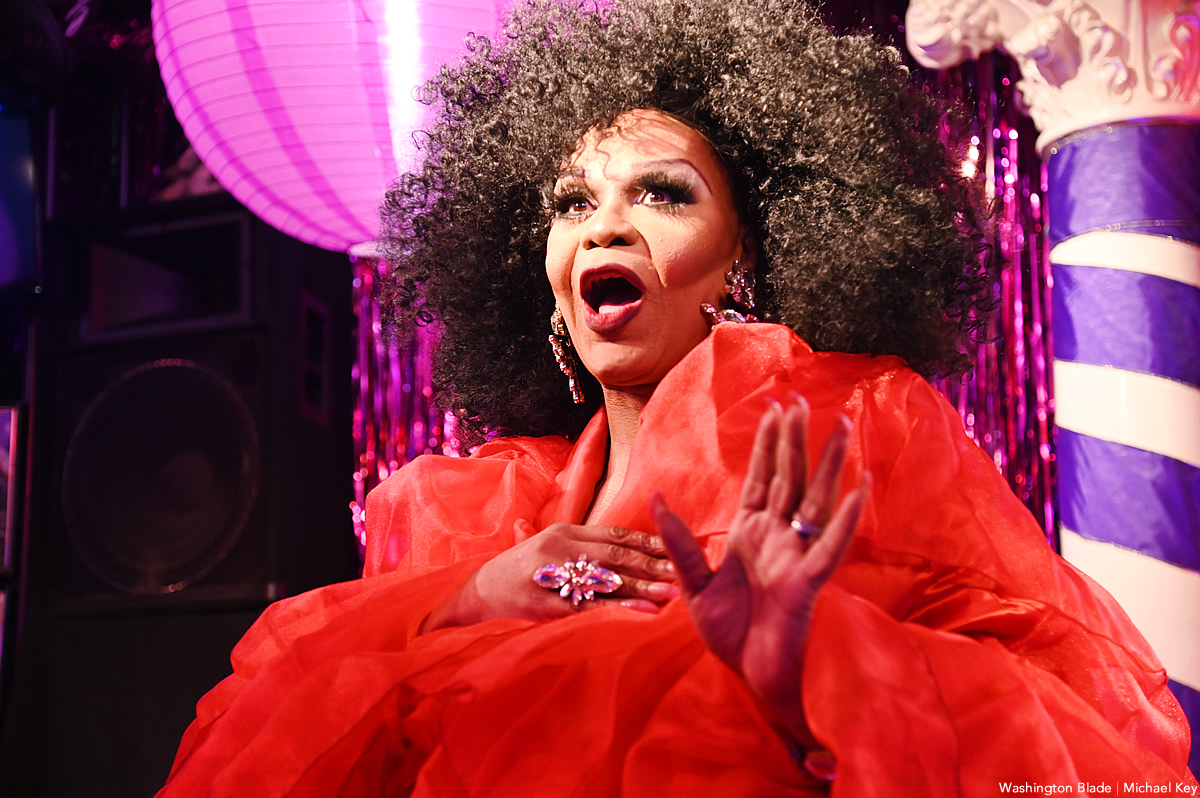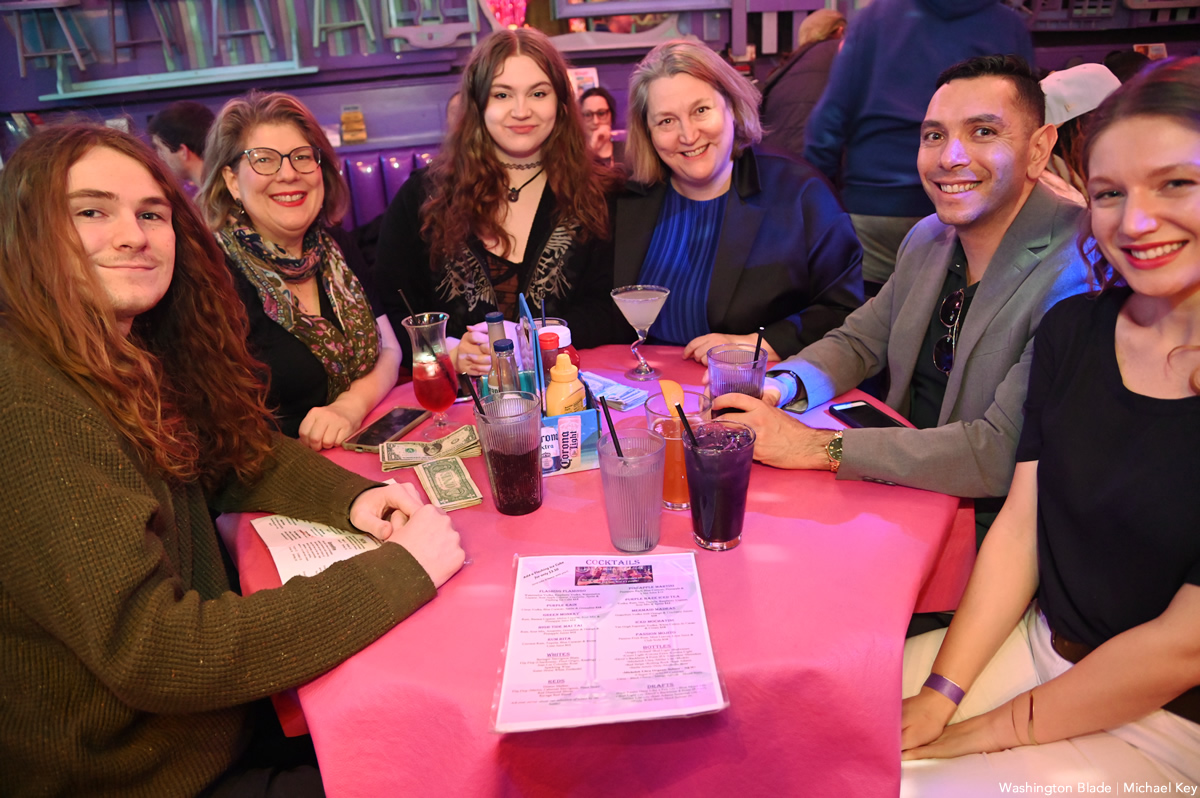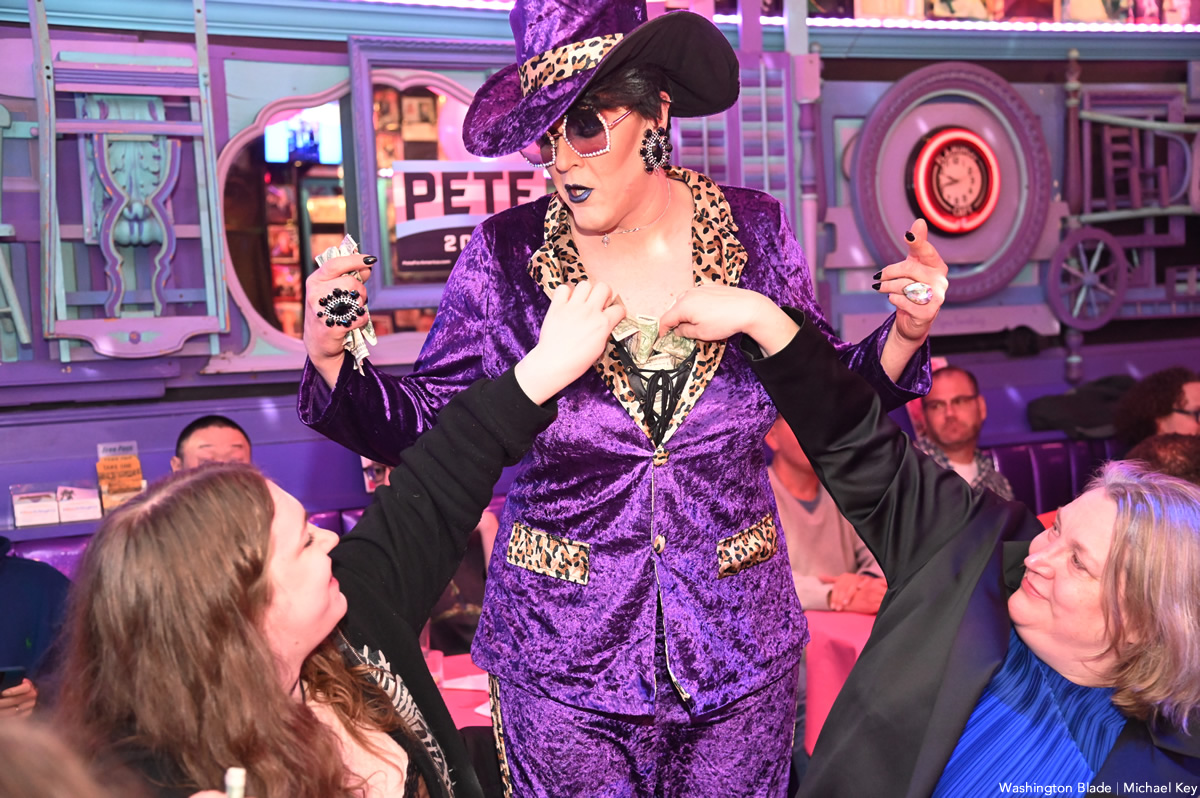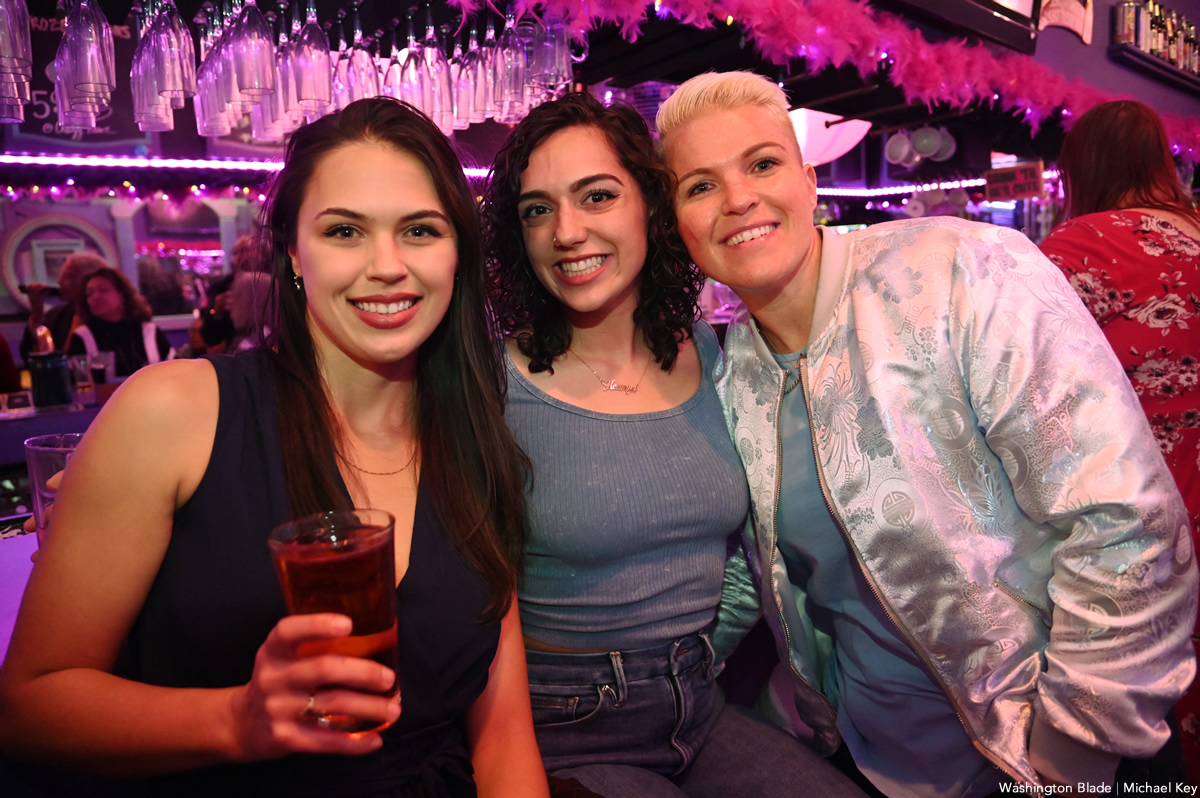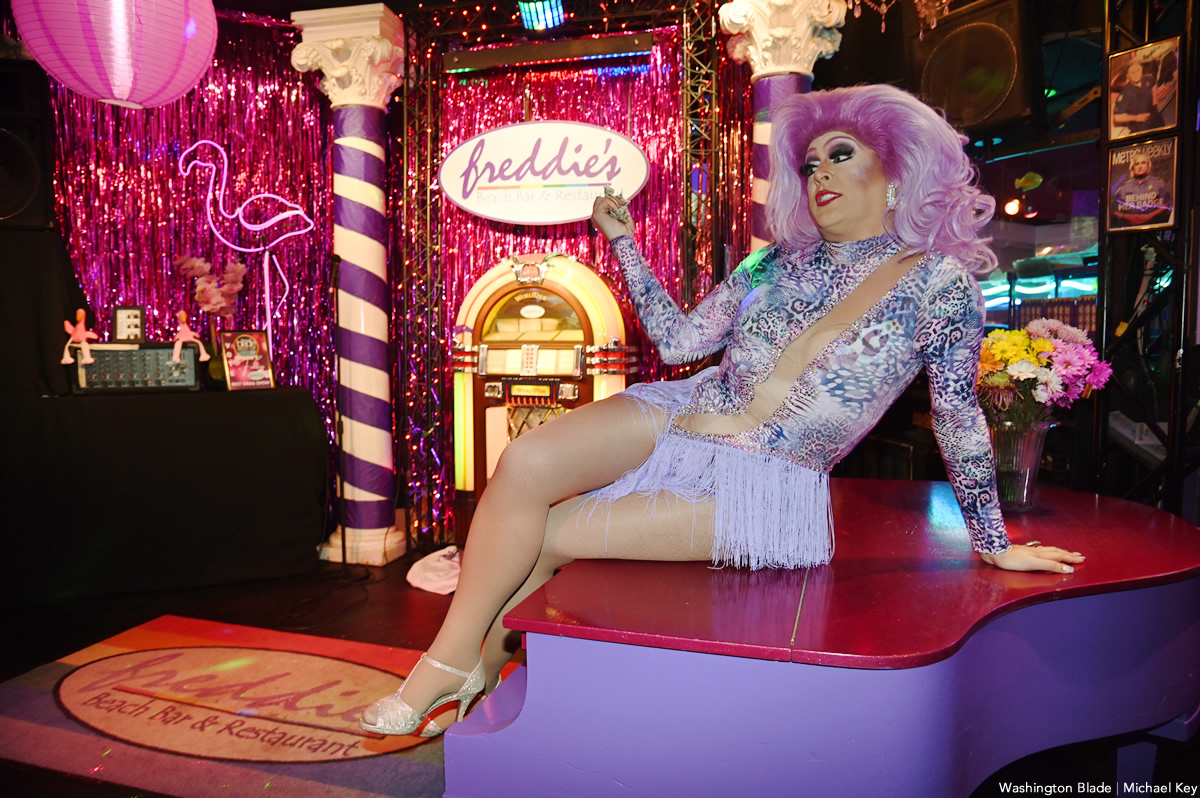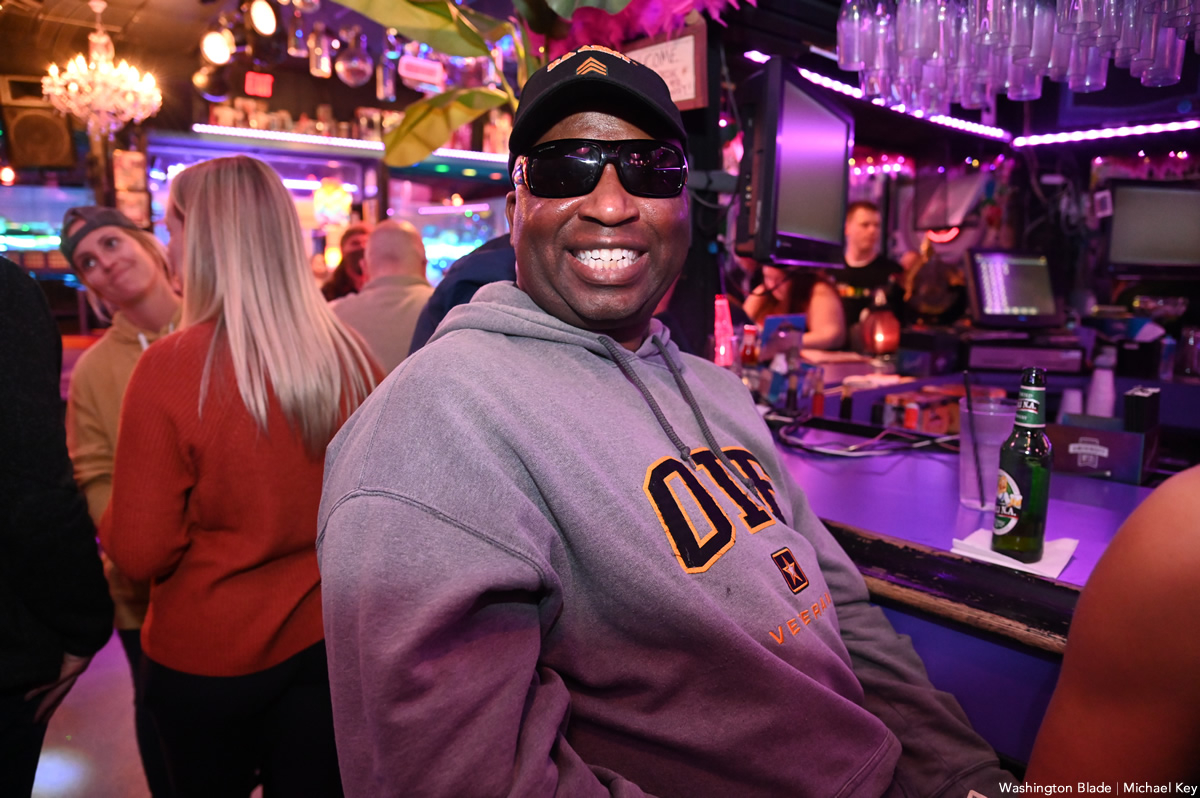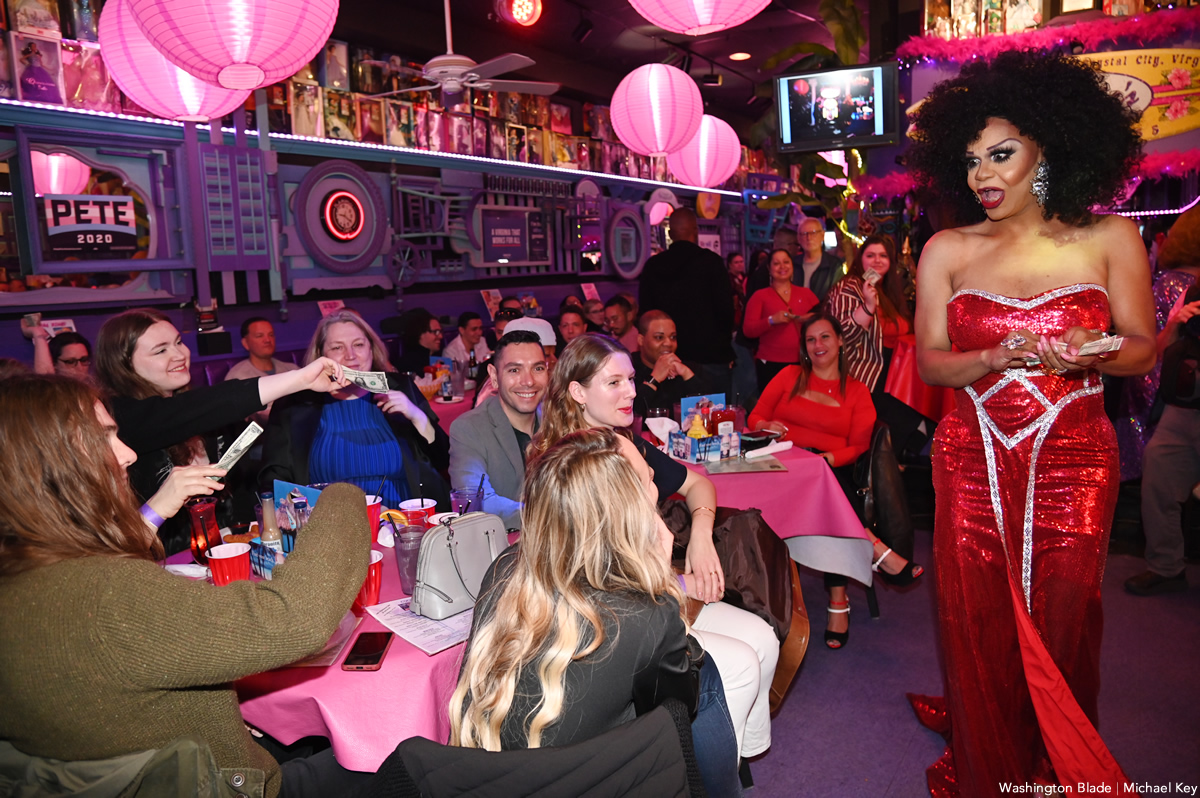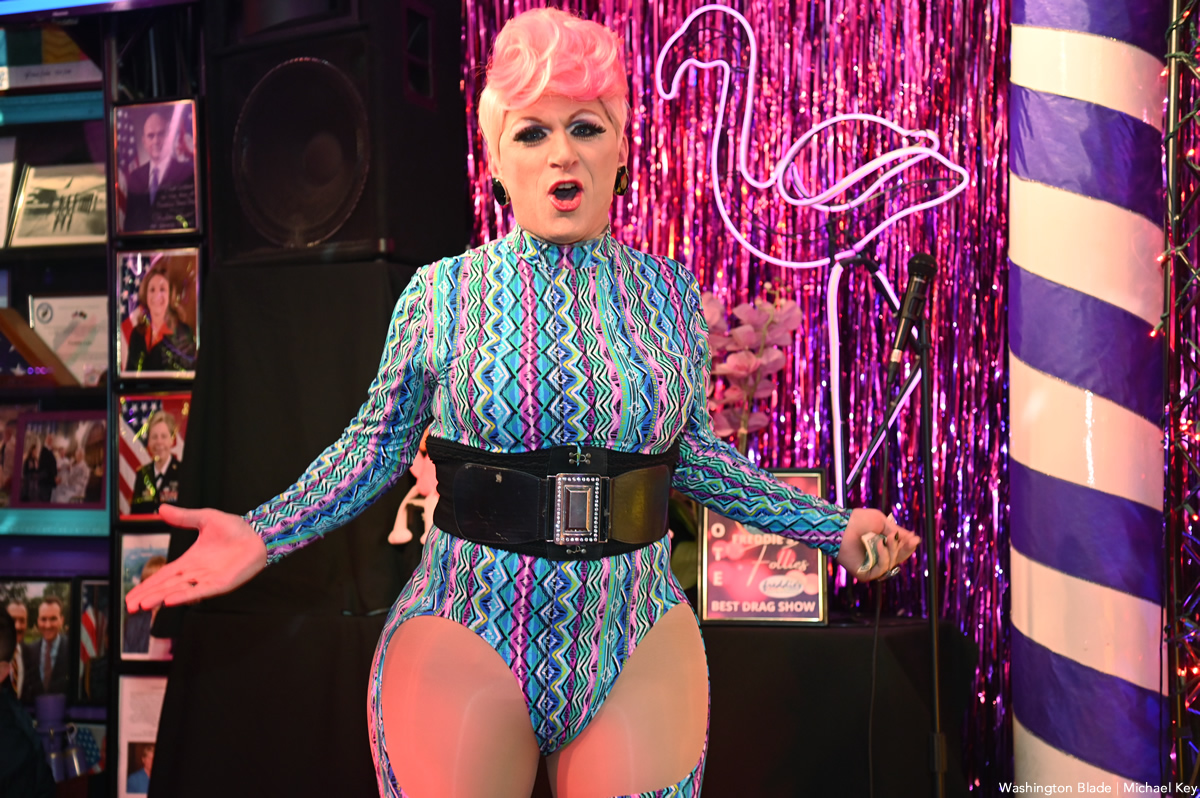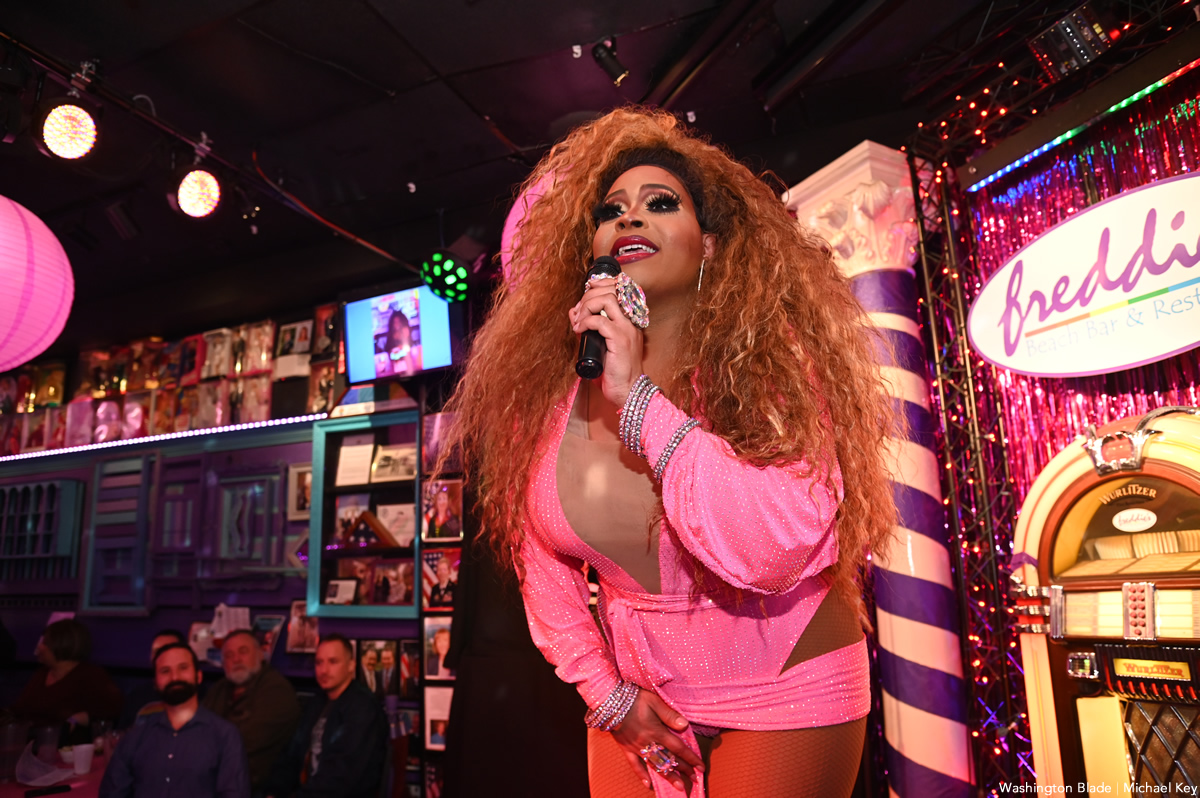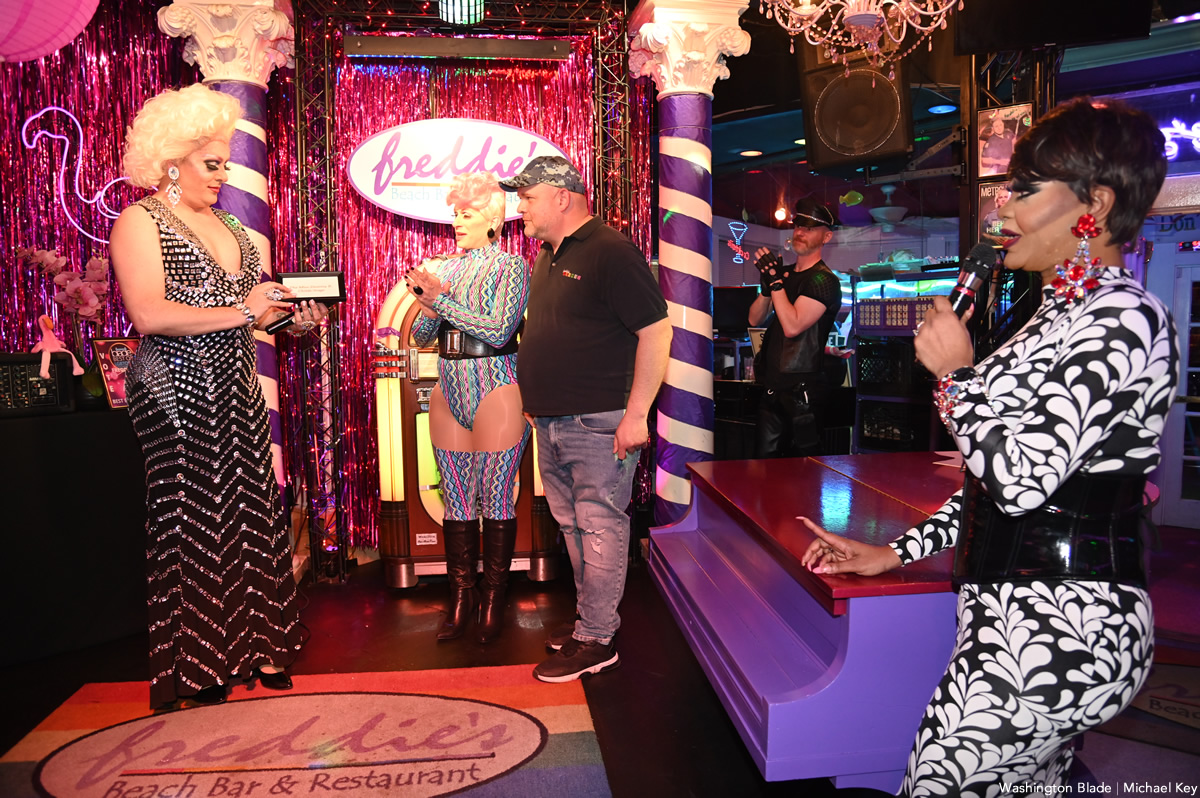 Covering Freddie's Follies 20th Anniversary for @WashBlade . @DestinyBChilds performing: pic.twitter.com/urpHgiMZ05

— Michael Patrick Key (@MichaelKeyWB) March 19, 2023
PHOTOS: The Little Gay Pub opening night
New LGBTQ venue opens in Logan Circle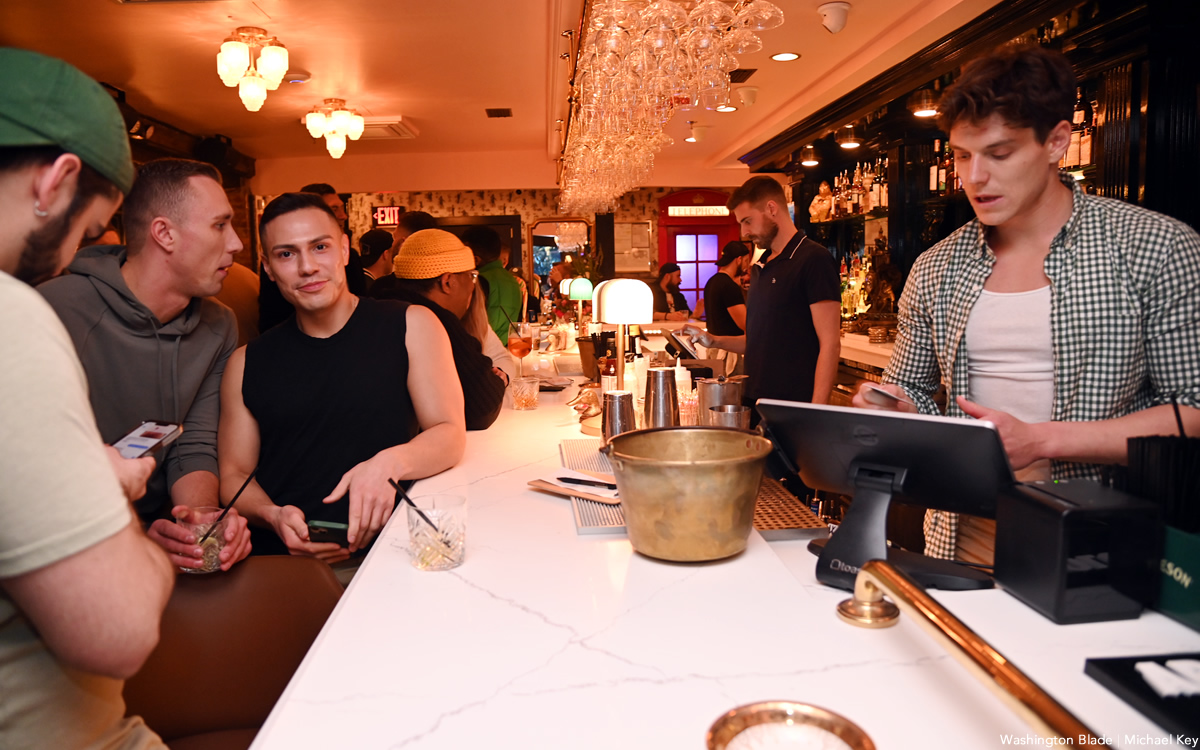 D.C.'s newest LGBTQ venue The Little Gay Pub (1100 P Street, N.W.) had a soft opening on Friday, March 17.
(Washington Blade photos by Michael Key)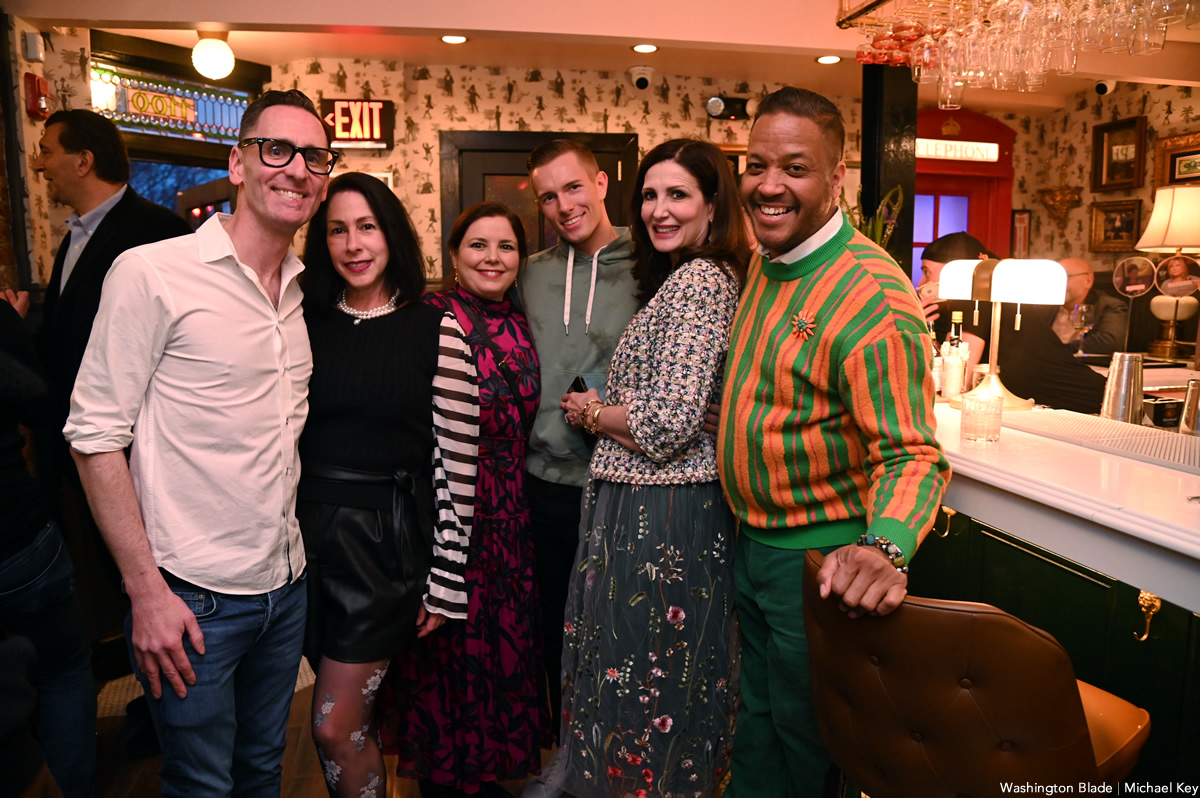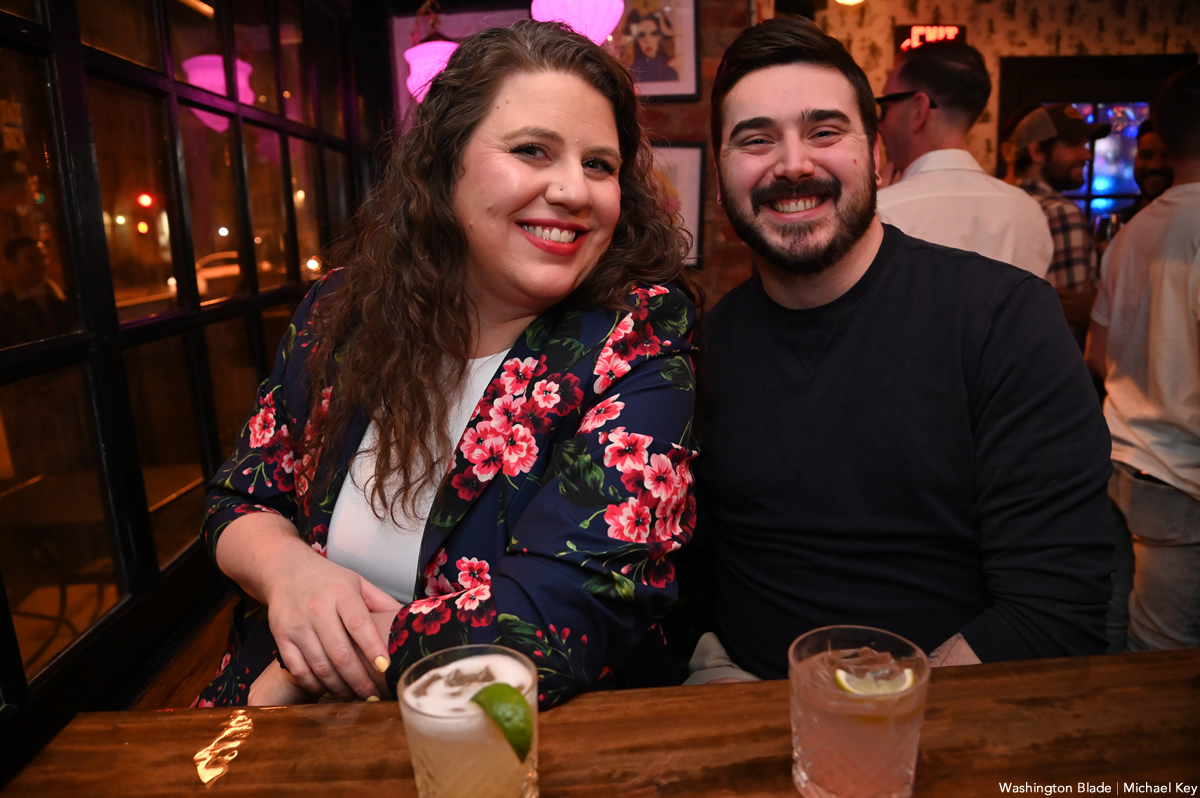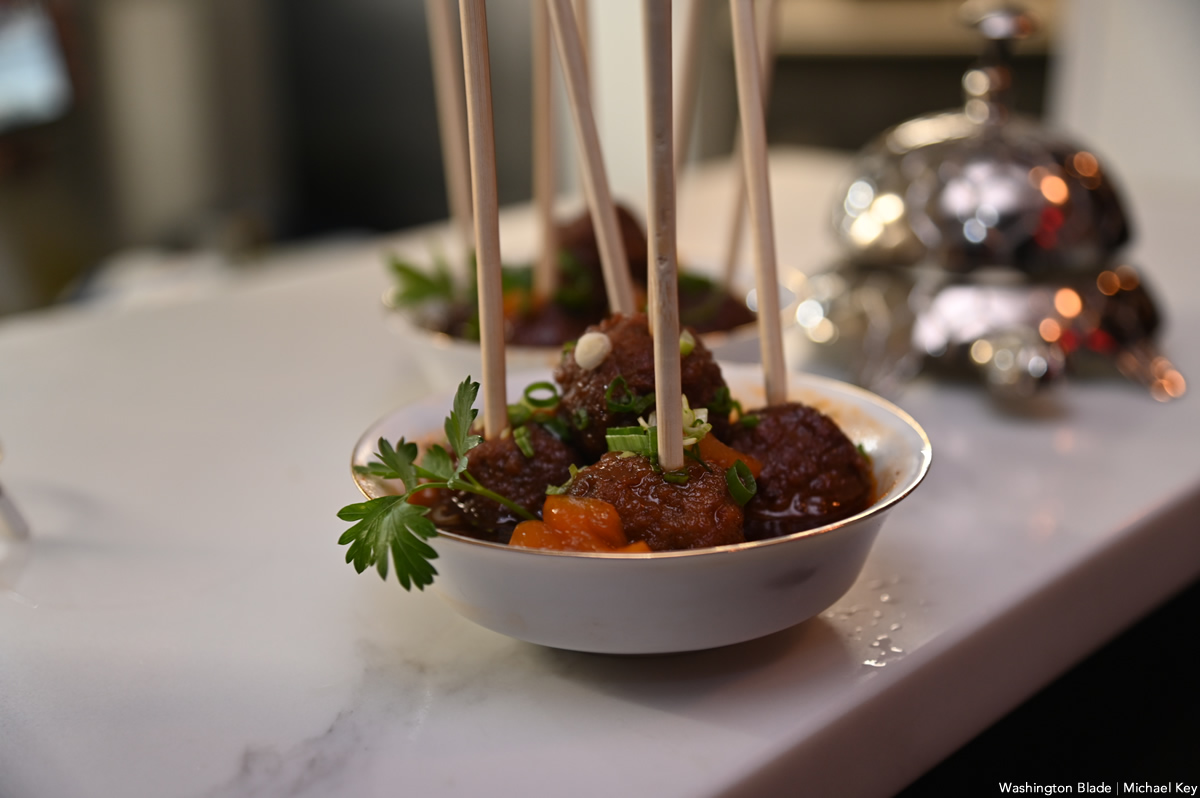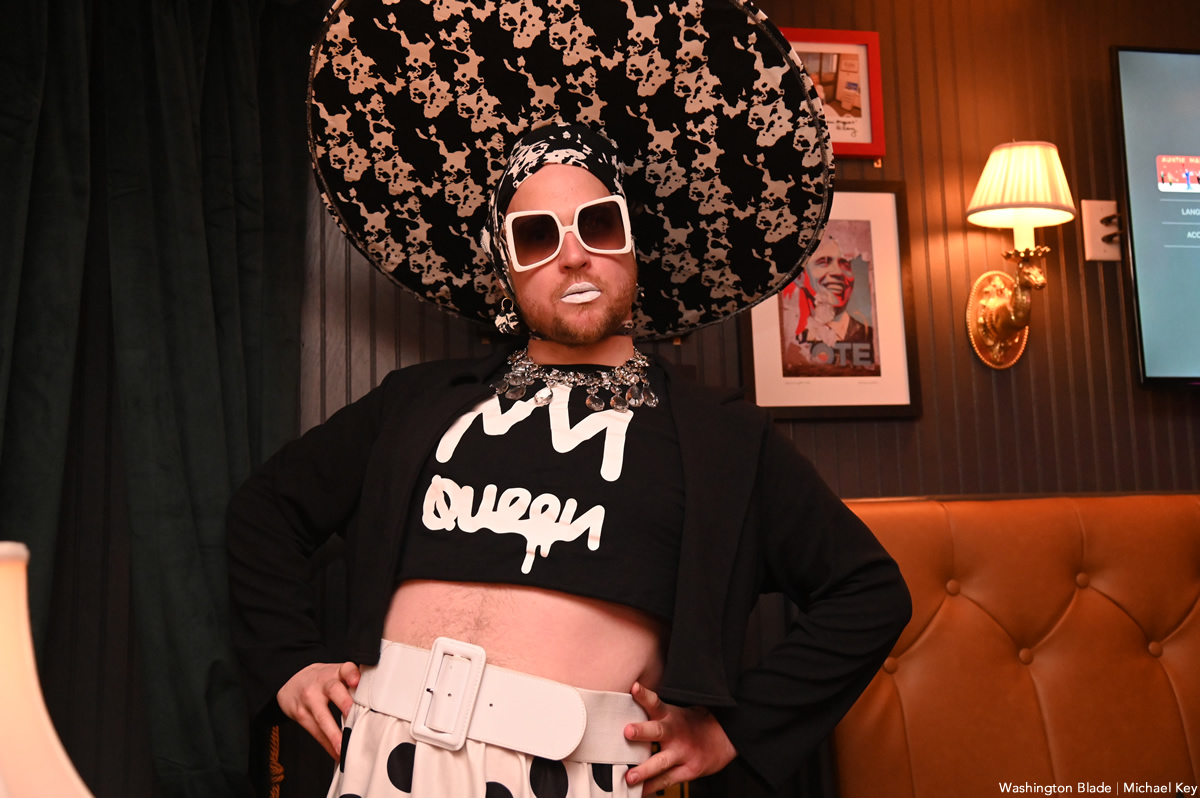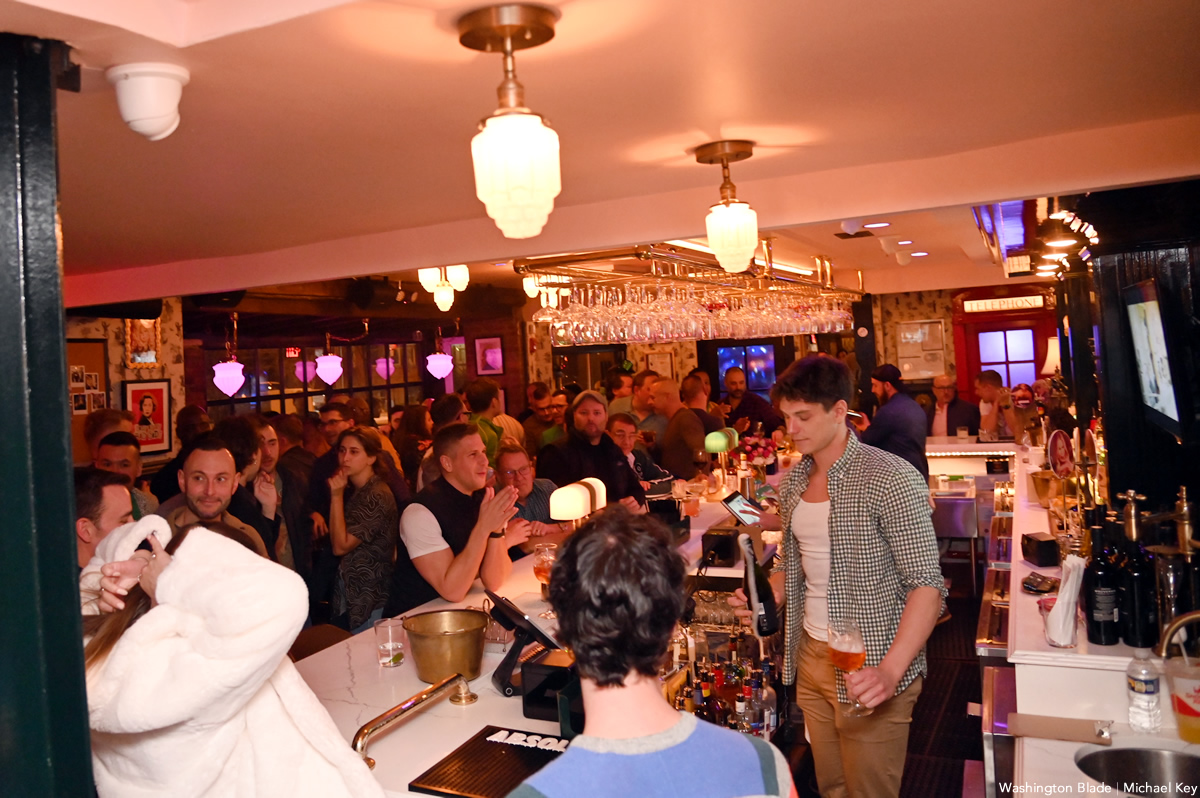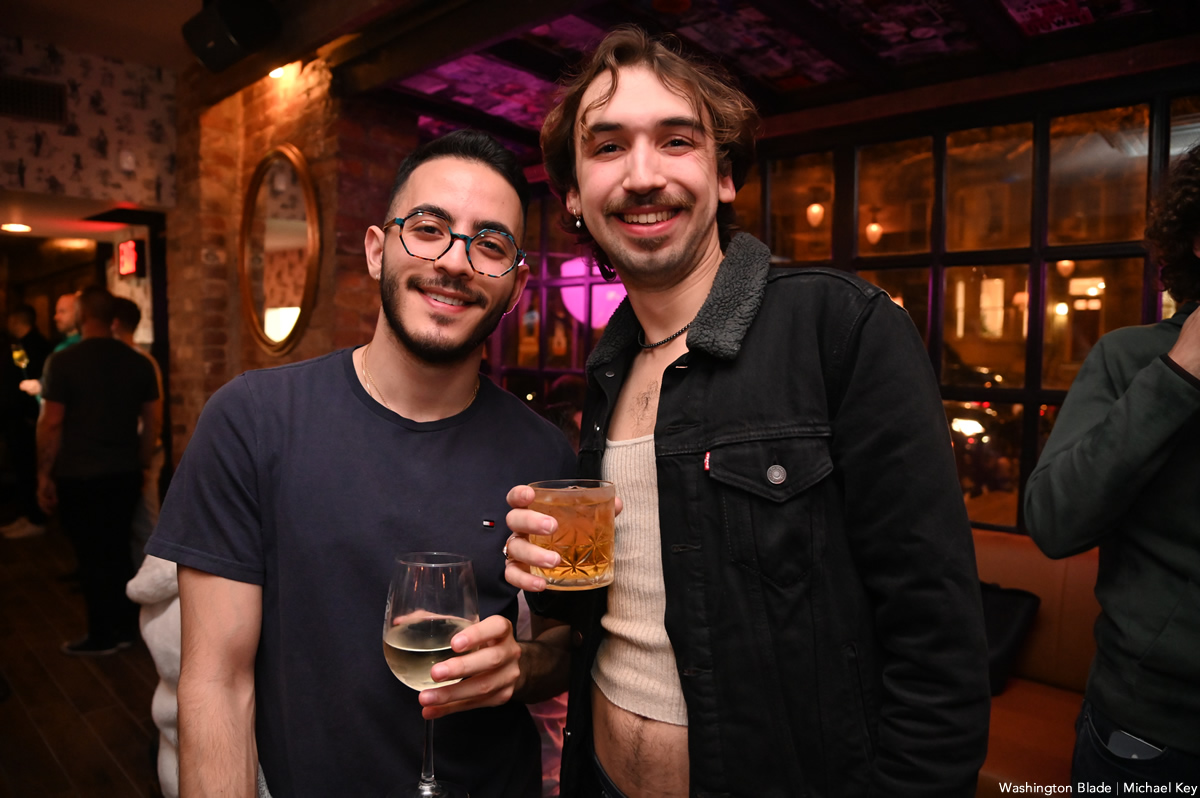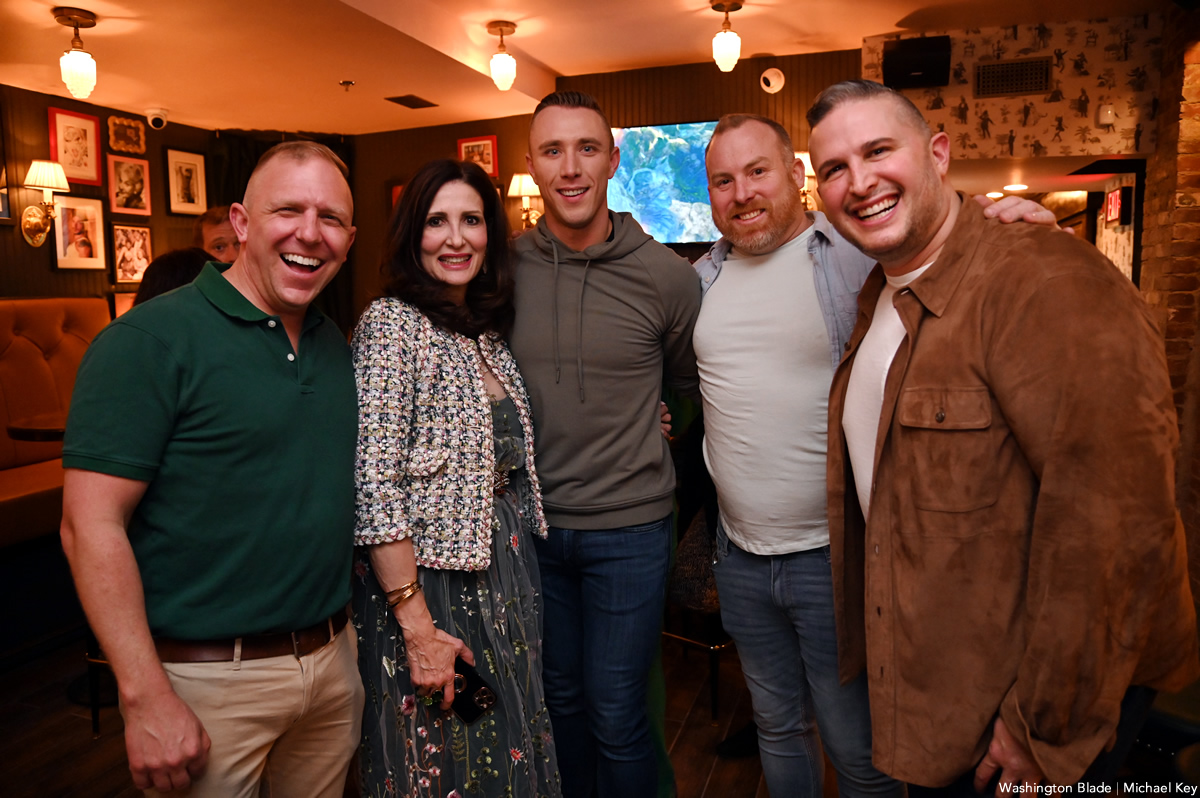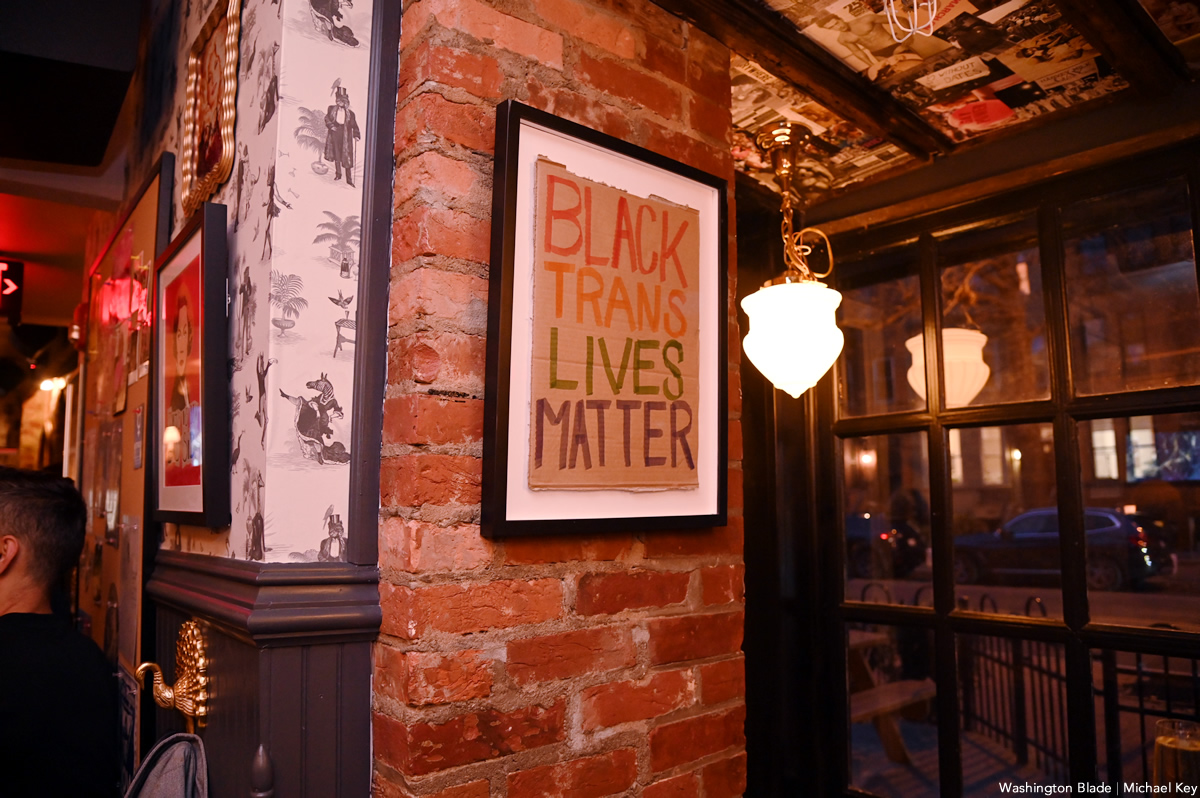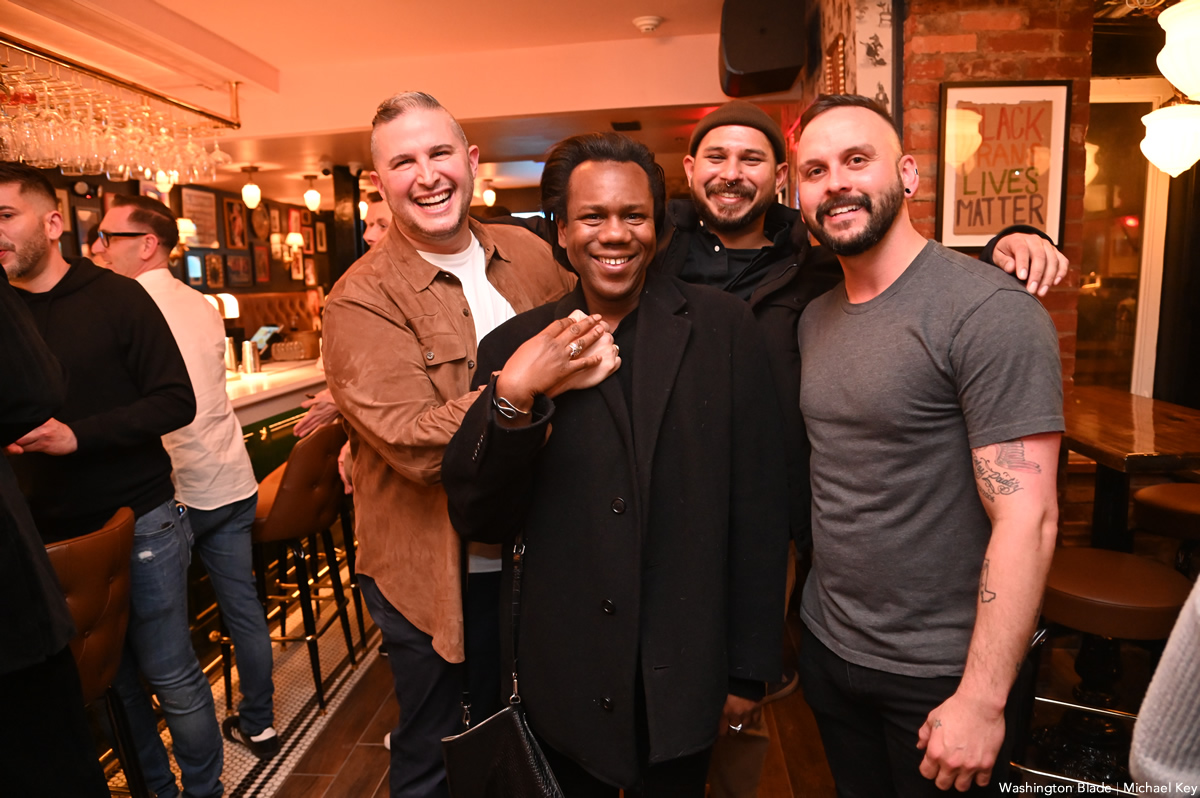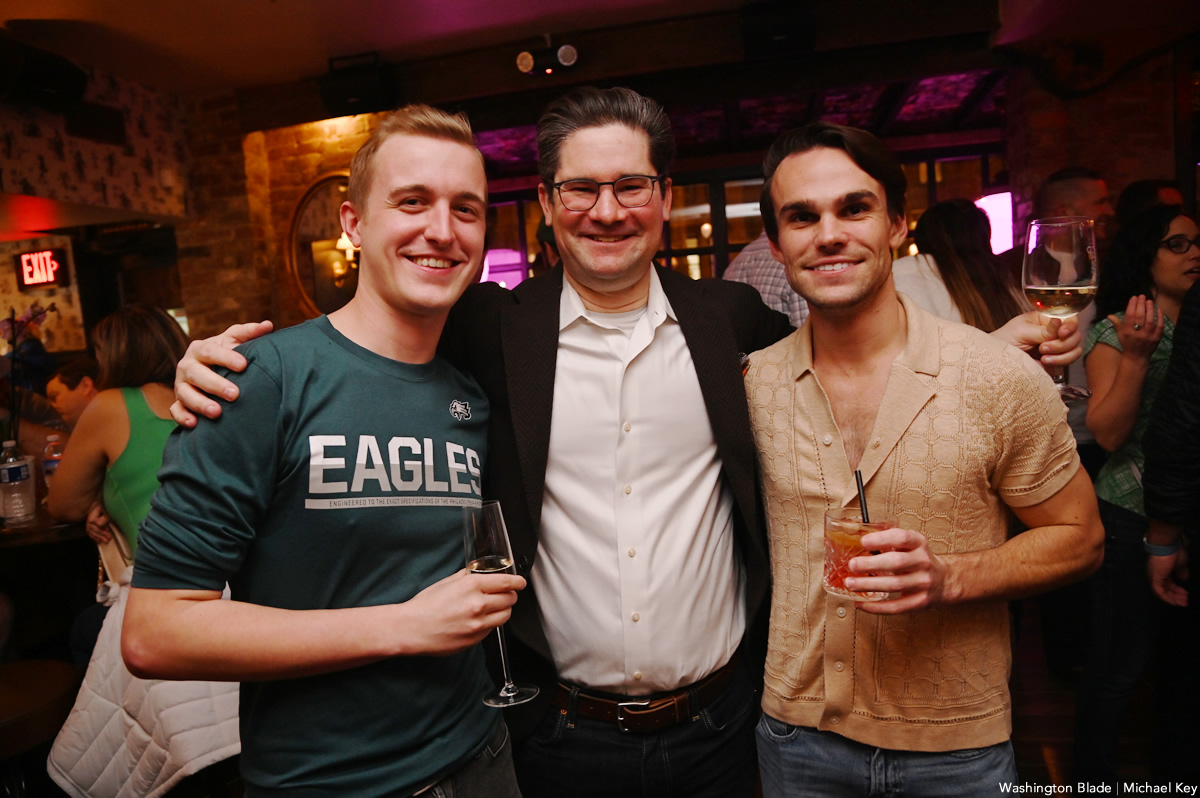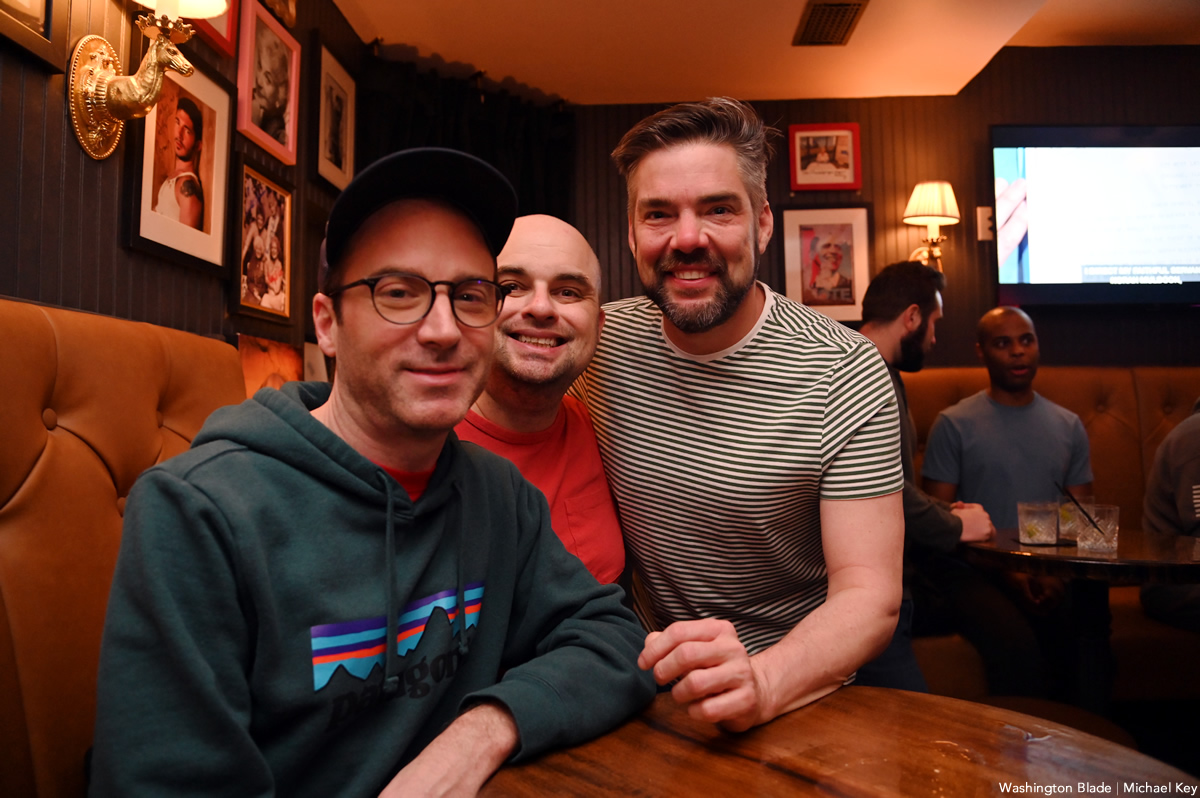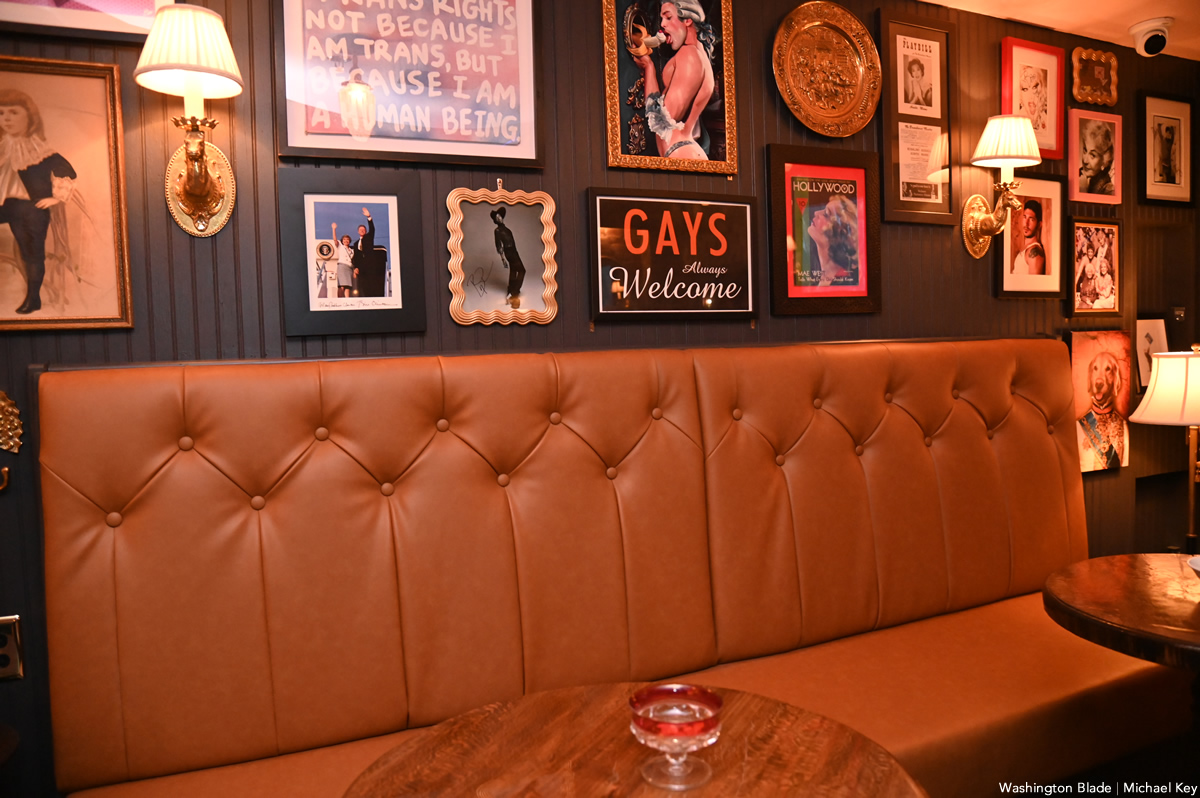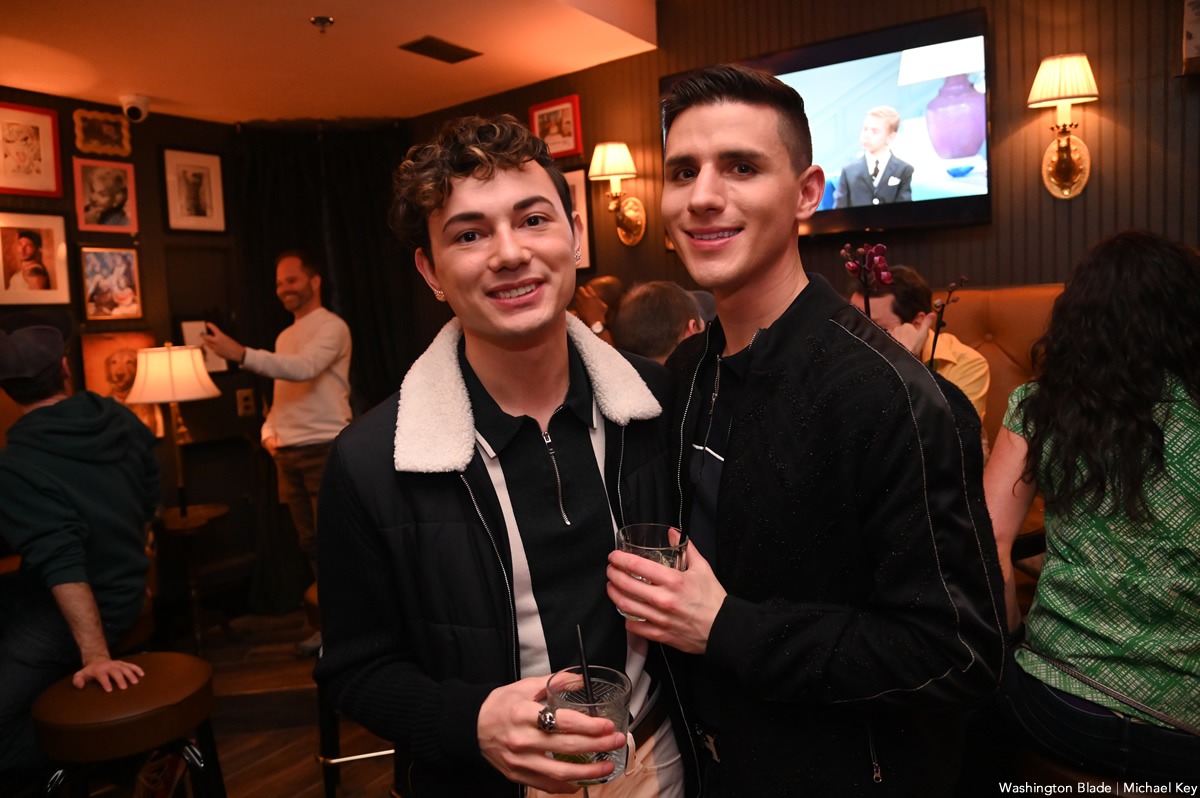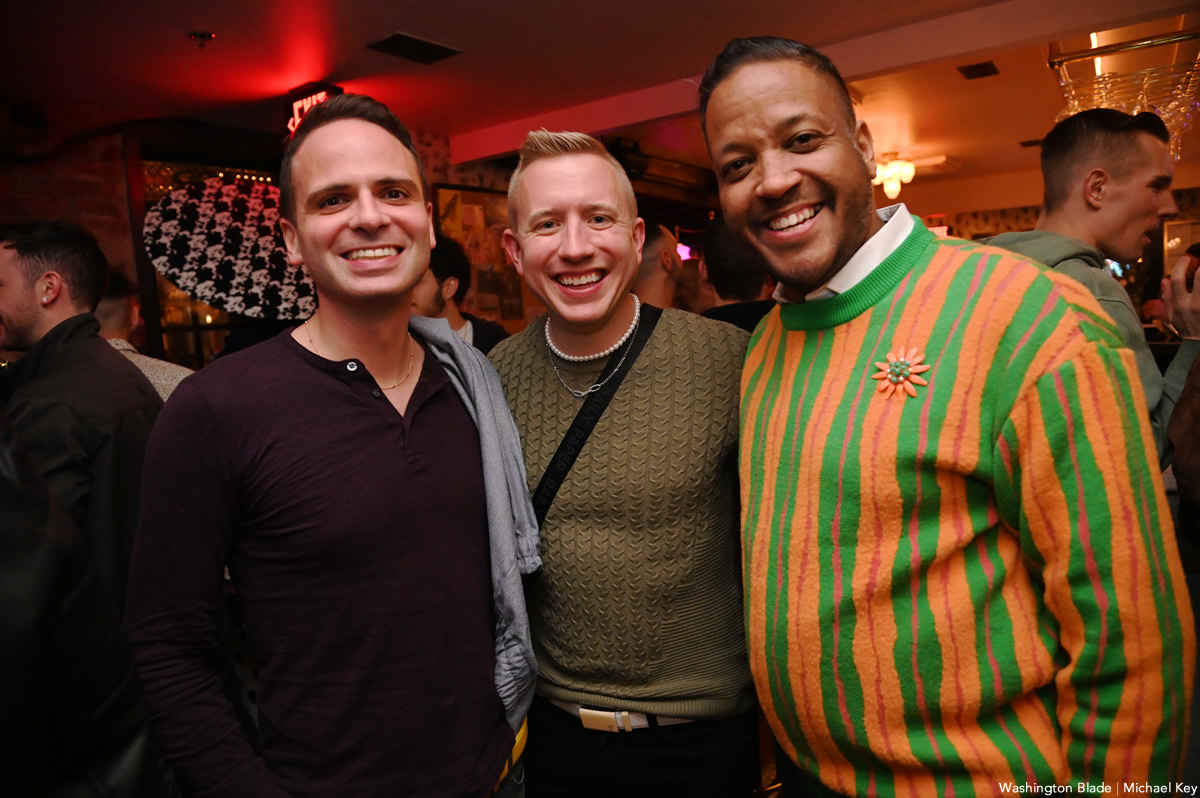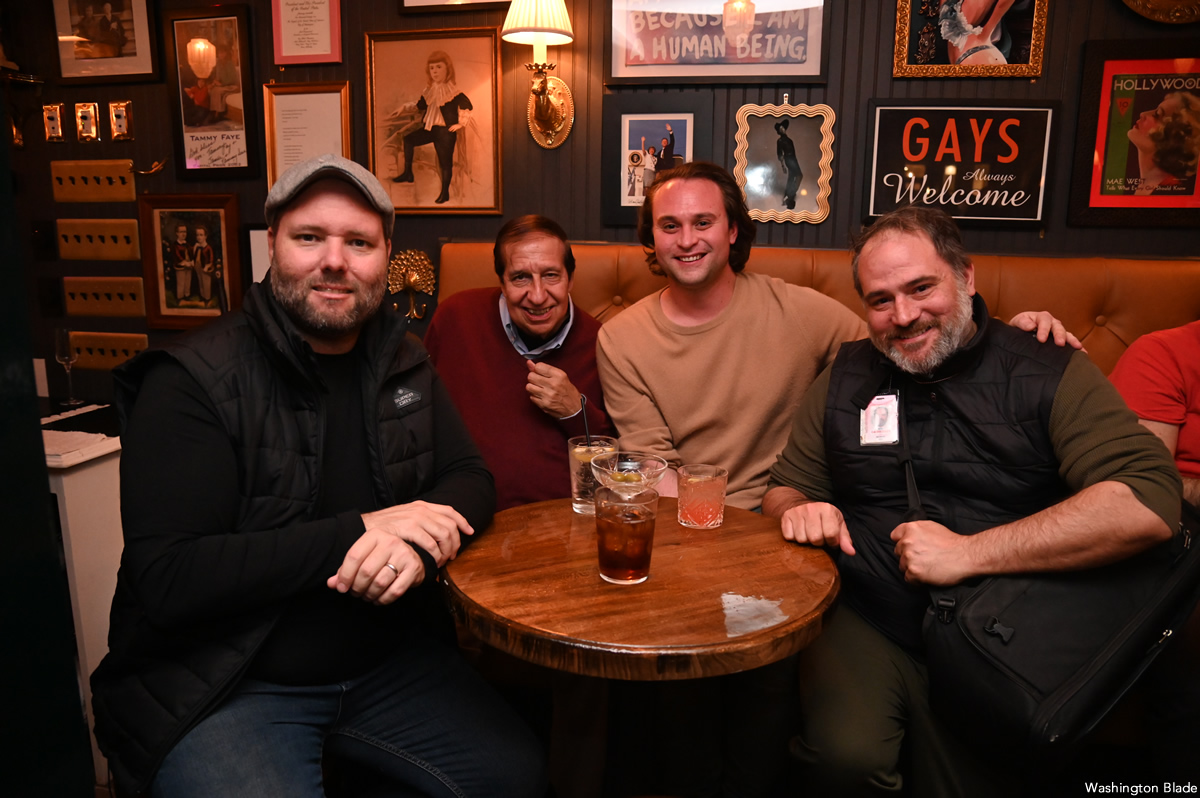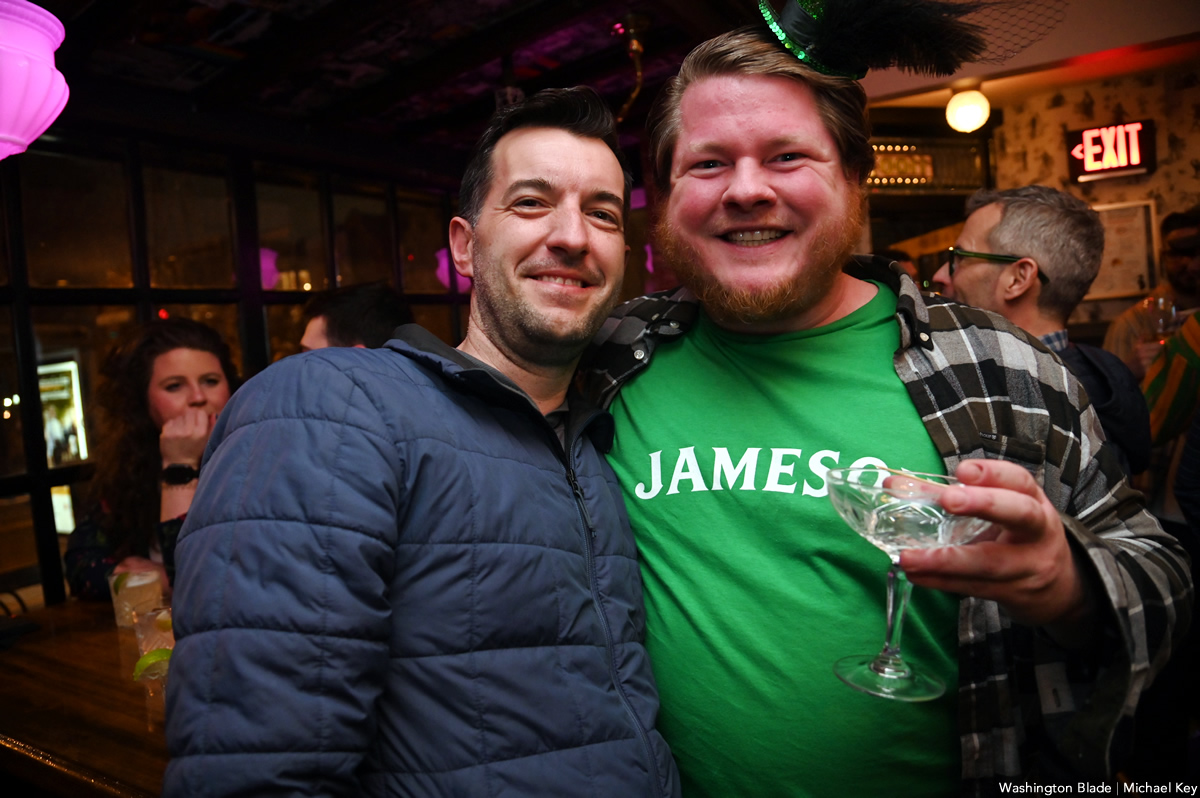 Covering the opening of The Little Gay Pub in Logan Circle for @WashBlade pic.twitter.com/hrAbvbW2C3

— Michael Patrick Key (@MichaelKeyWB) March 18, 2023
PHOTOS: Pride Reveal
'Peace, Love, Revolution' announced as this year's theme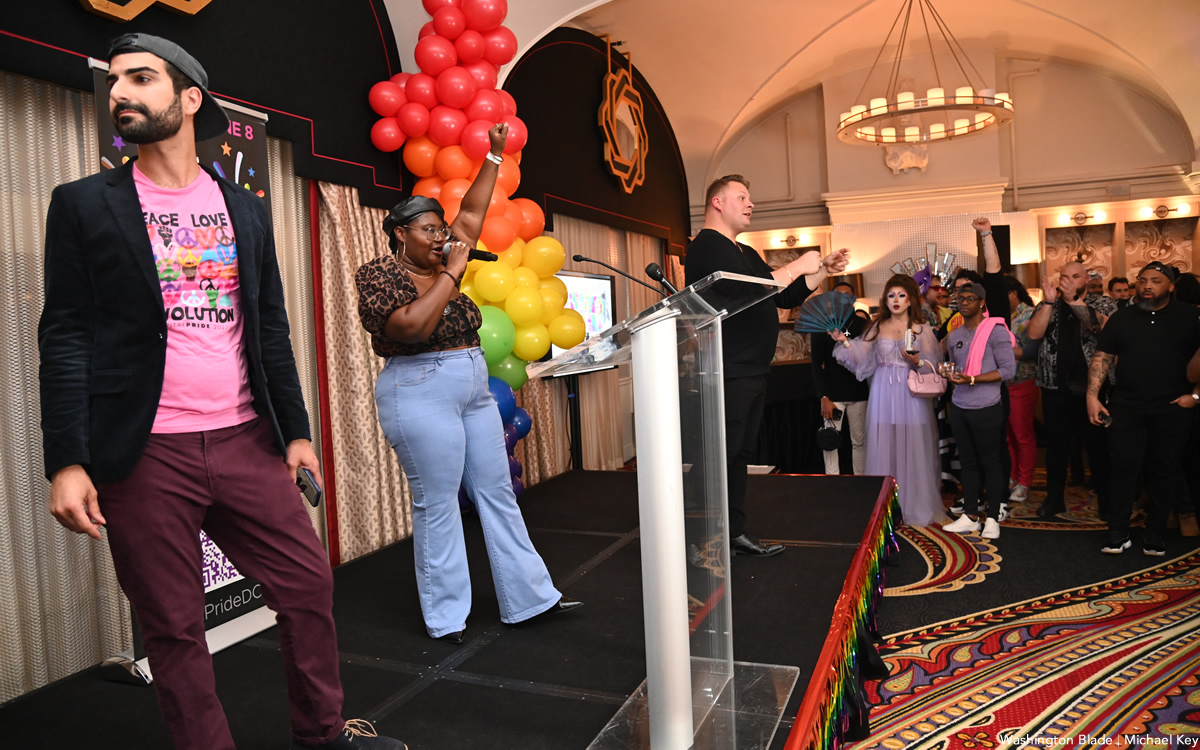 The Capital Pride Alliance held its annual Pride Reveal party at Hotel Monaco on Thursday, March 16. Following a performance by drag artist Shi-Queeta Lee, members of the board of the Capital Pride Alliance announced "Peace, Love, Revolution" as the theme for Pride 2023 in D.C.
(Washington Blade photos by Michael Key)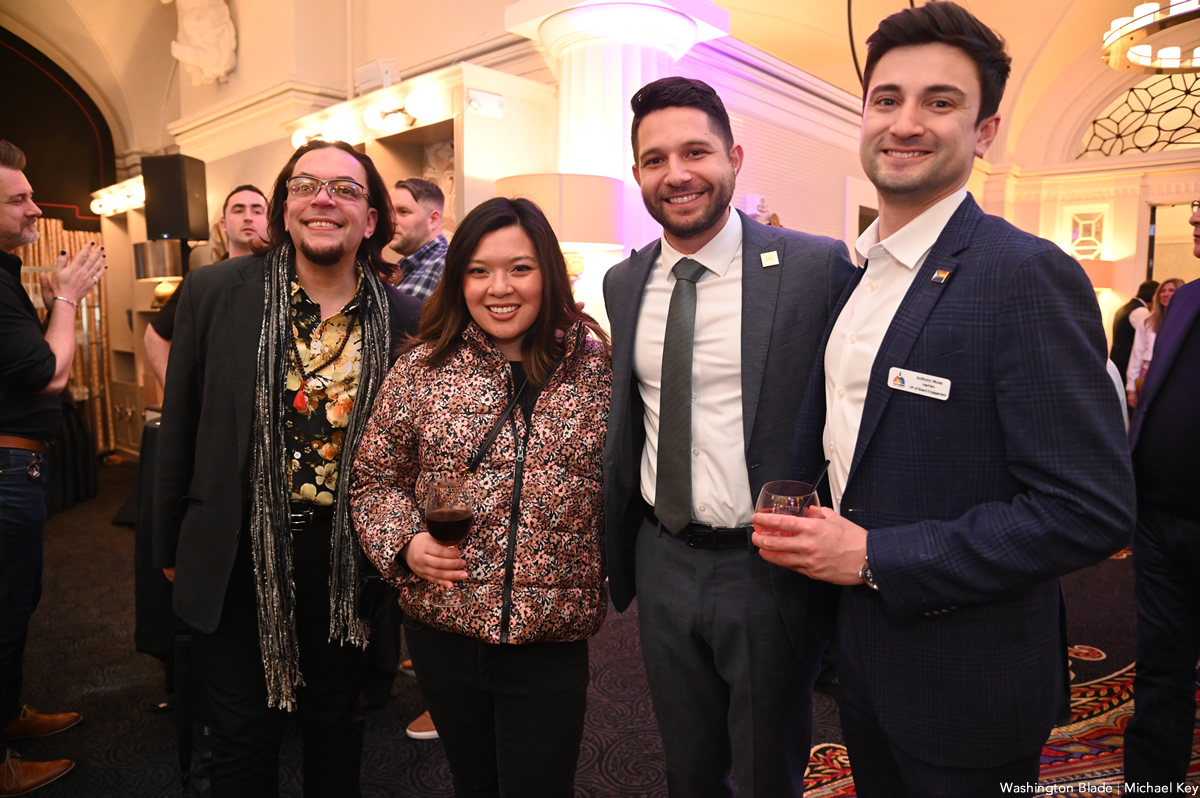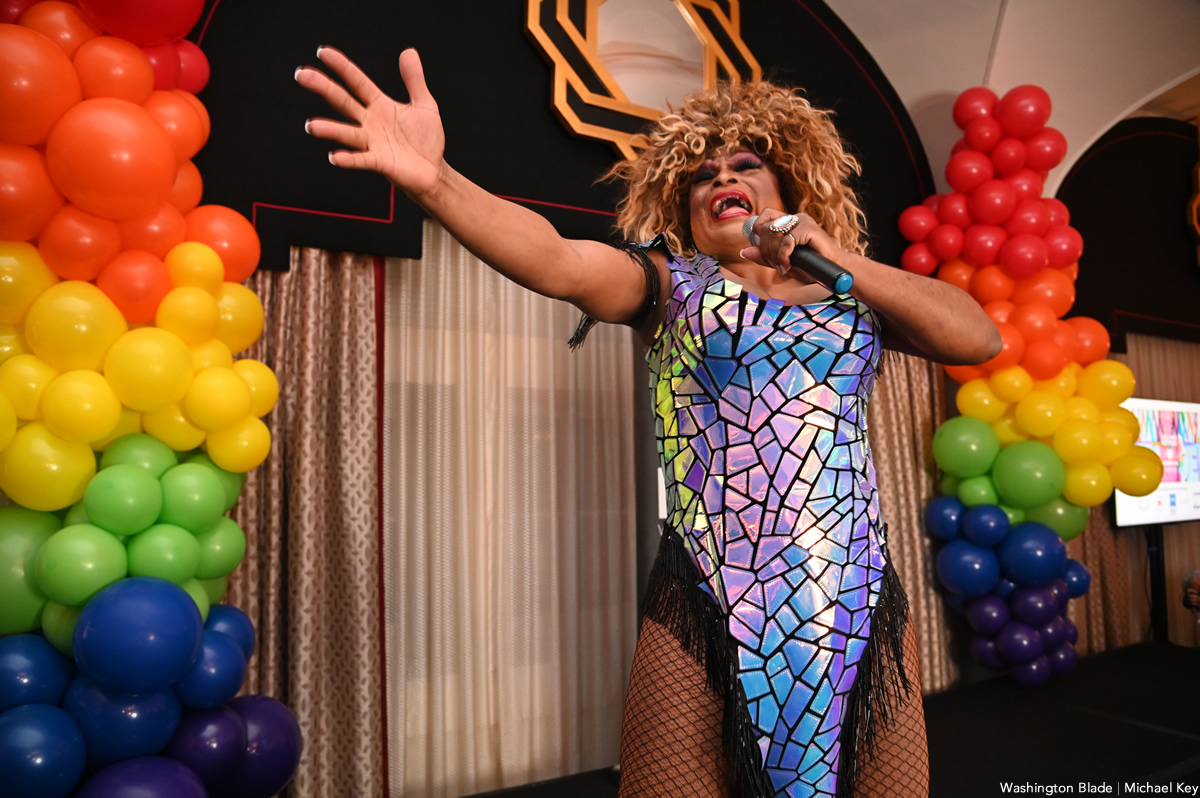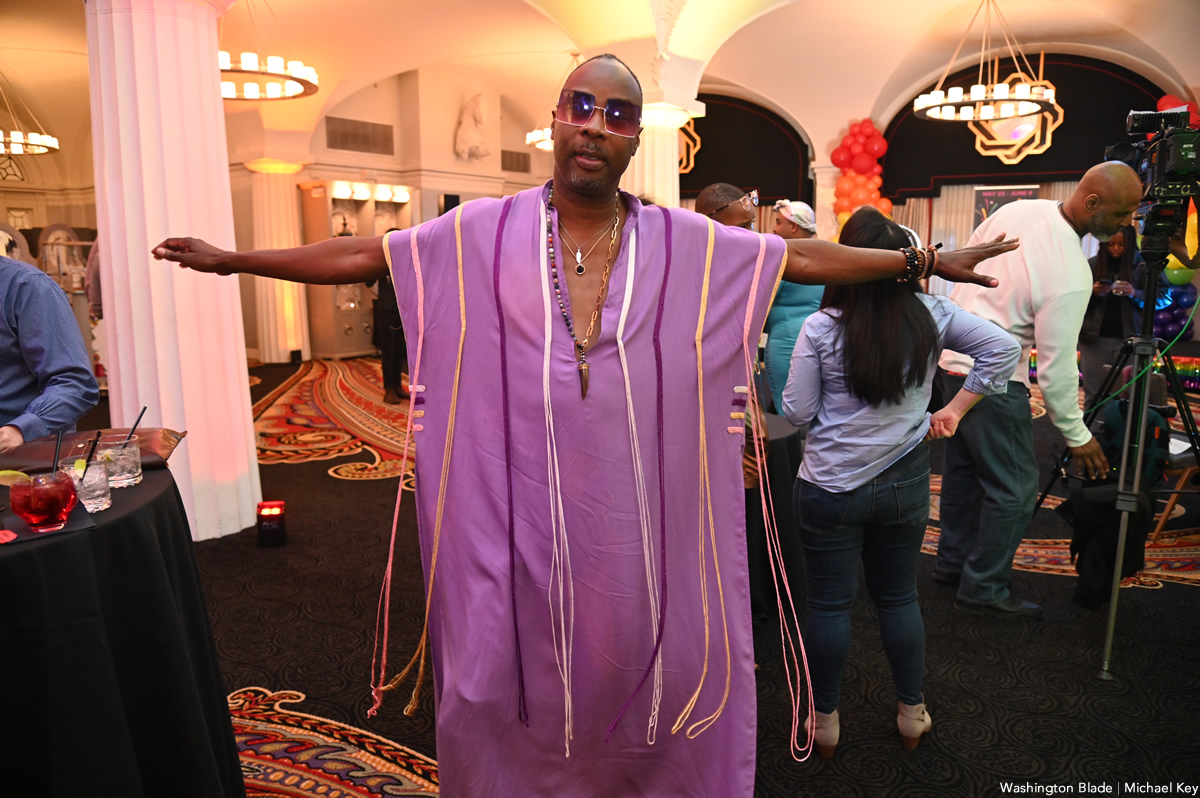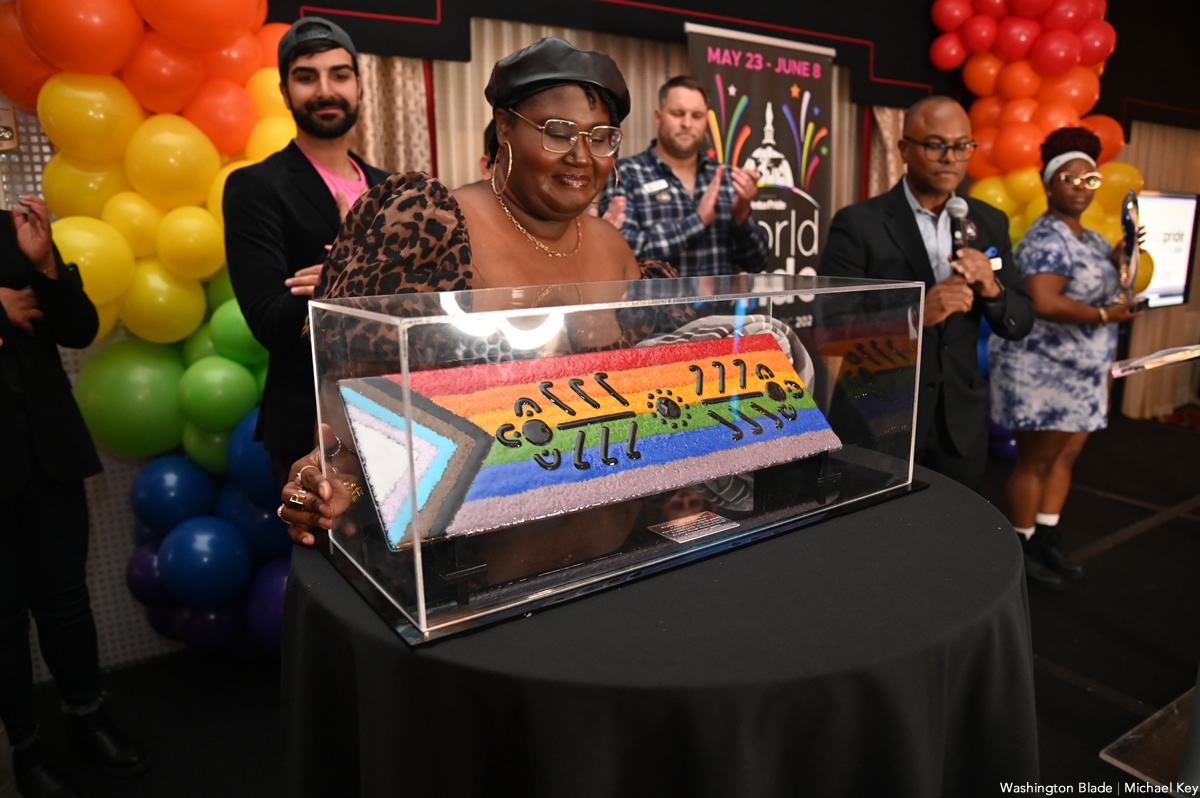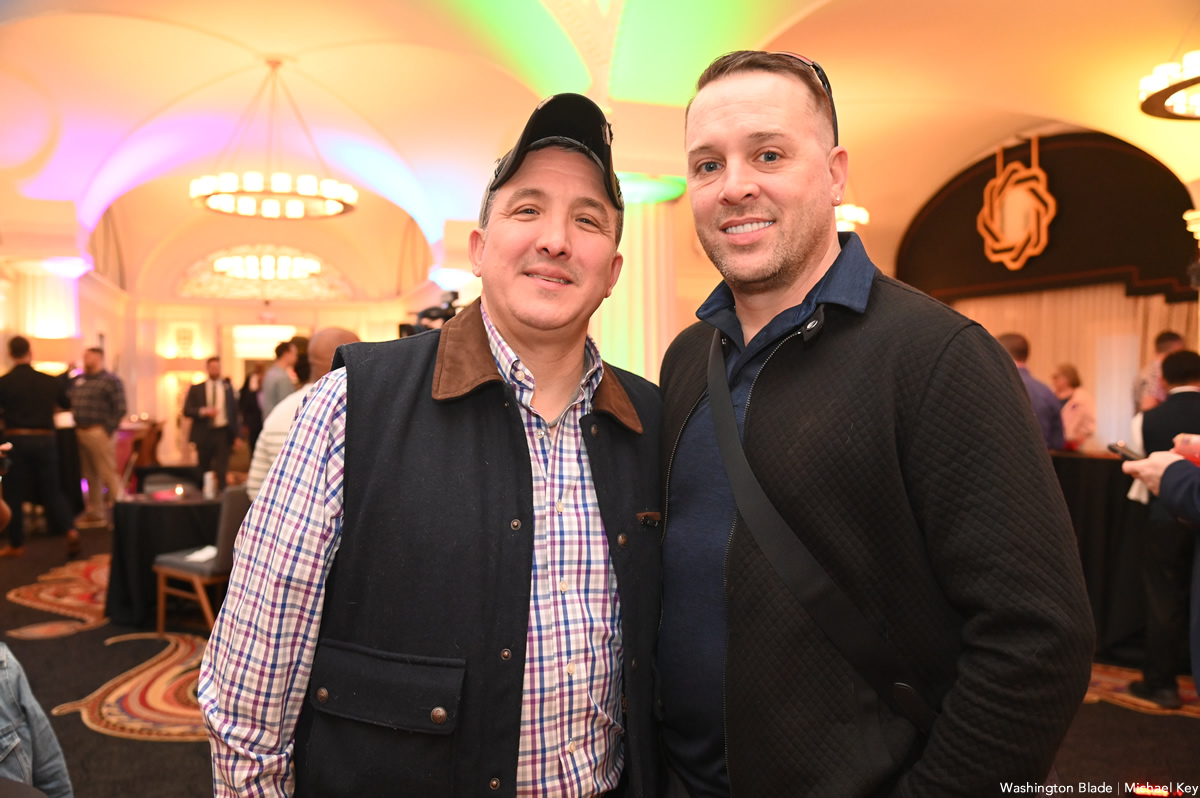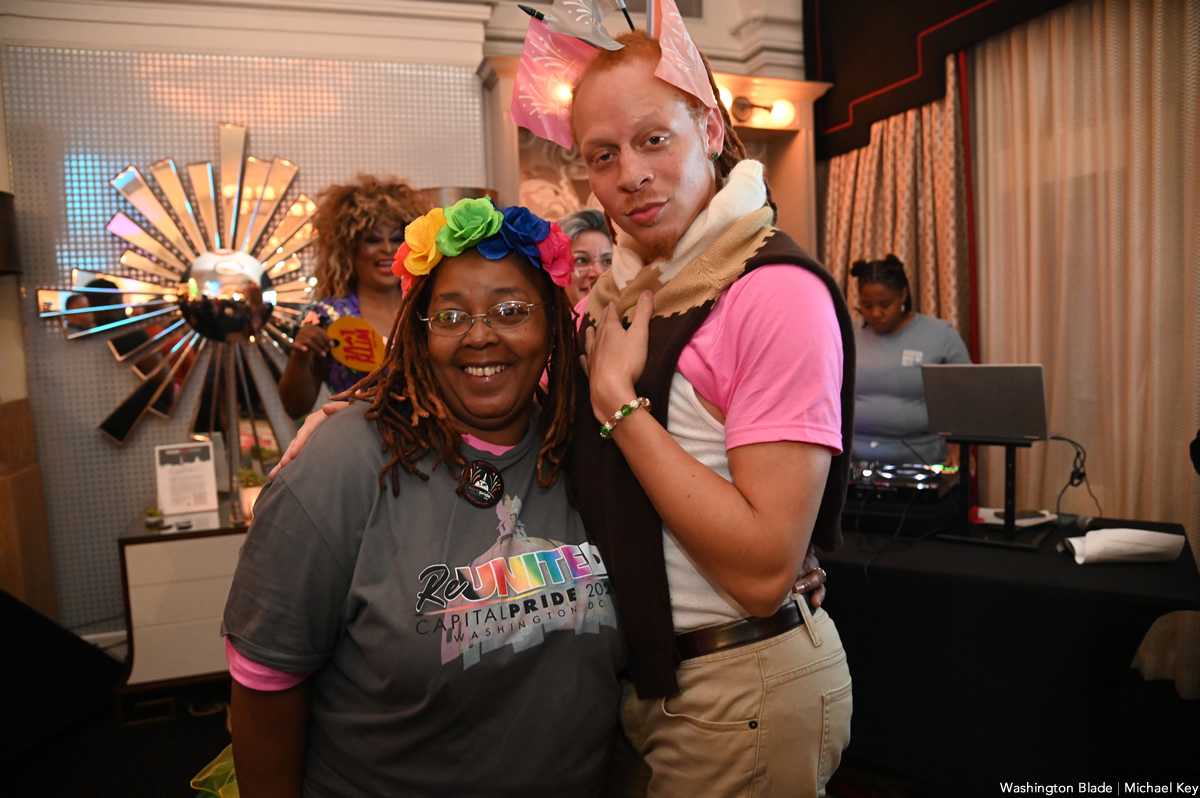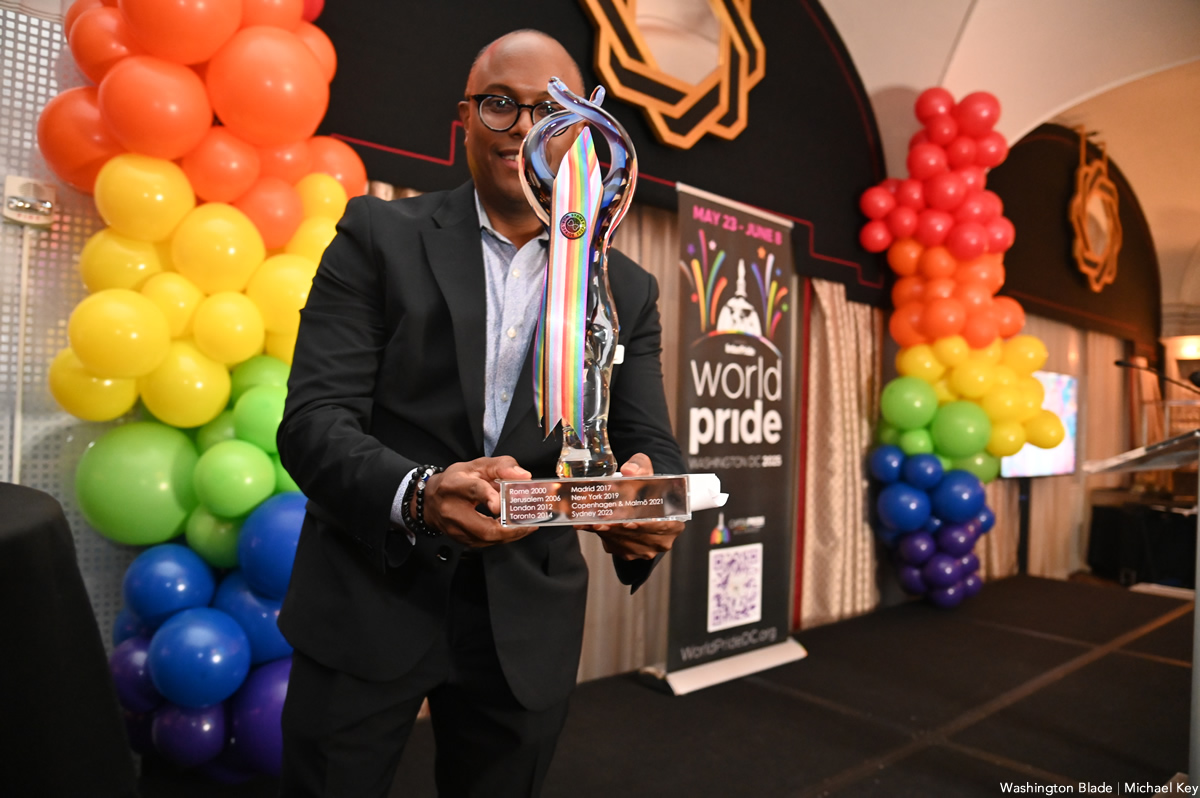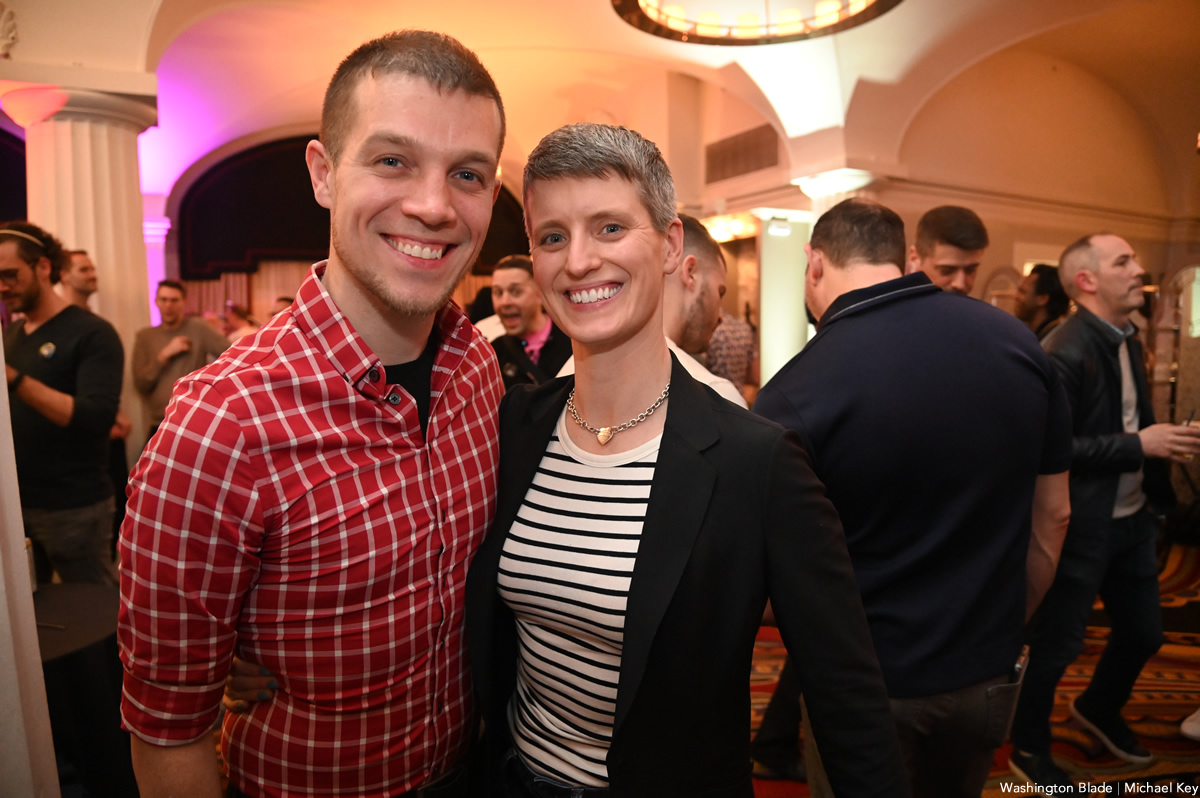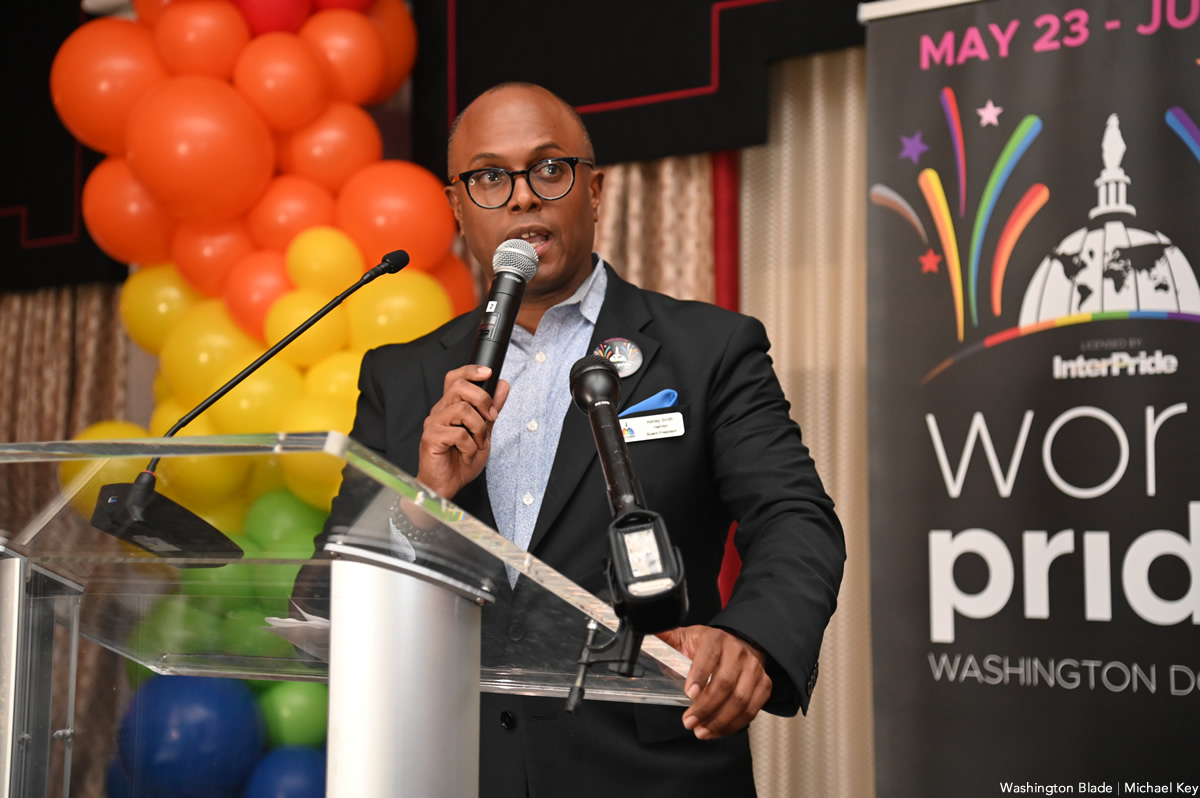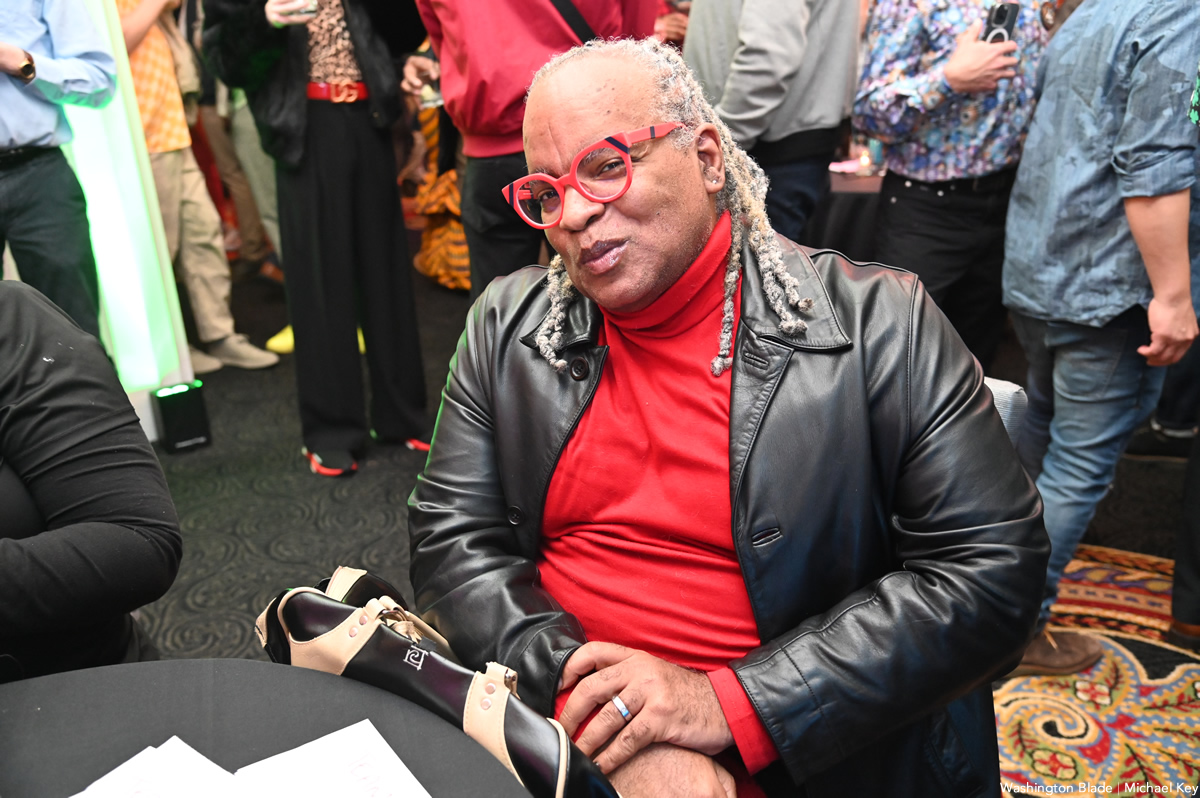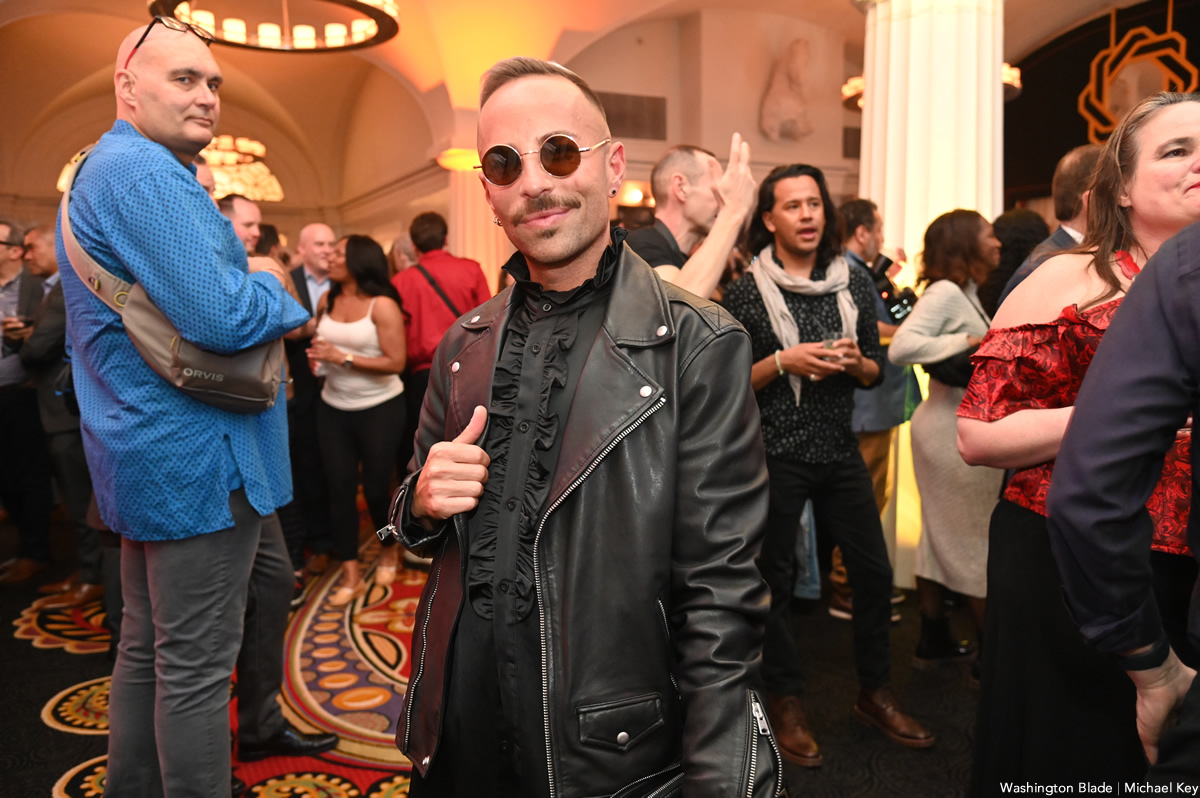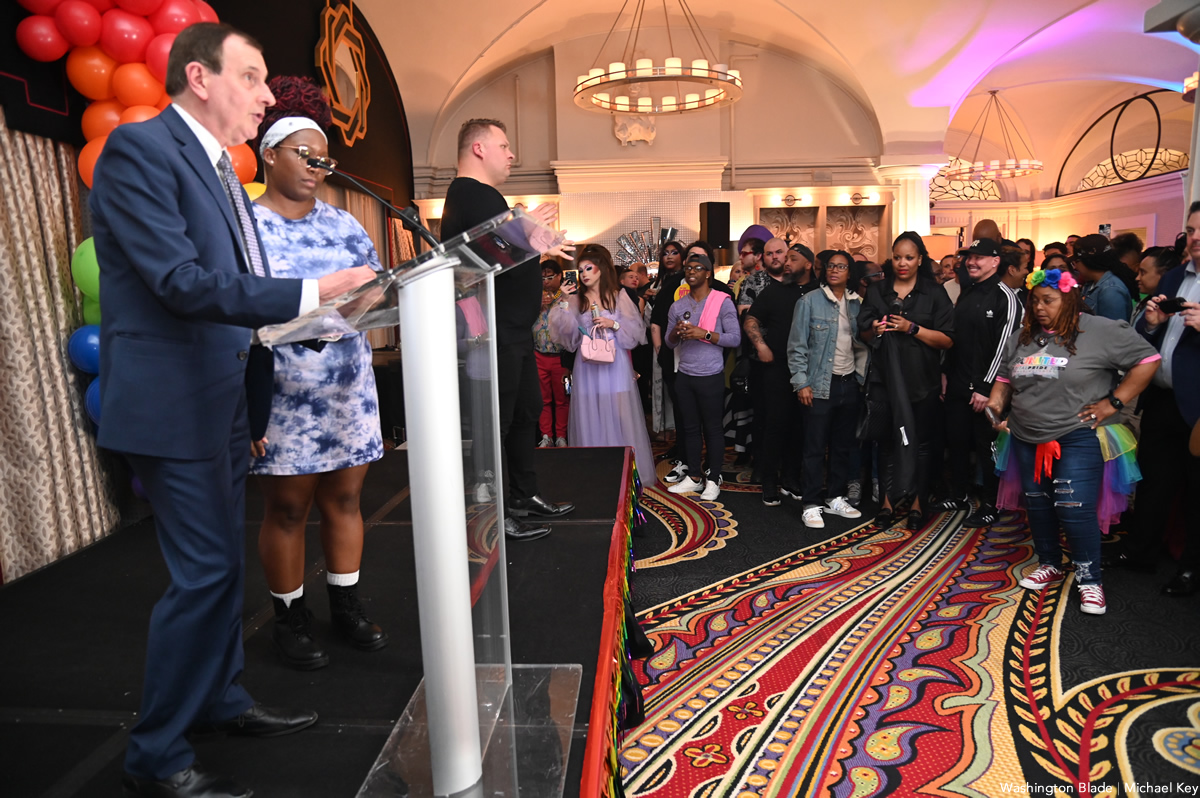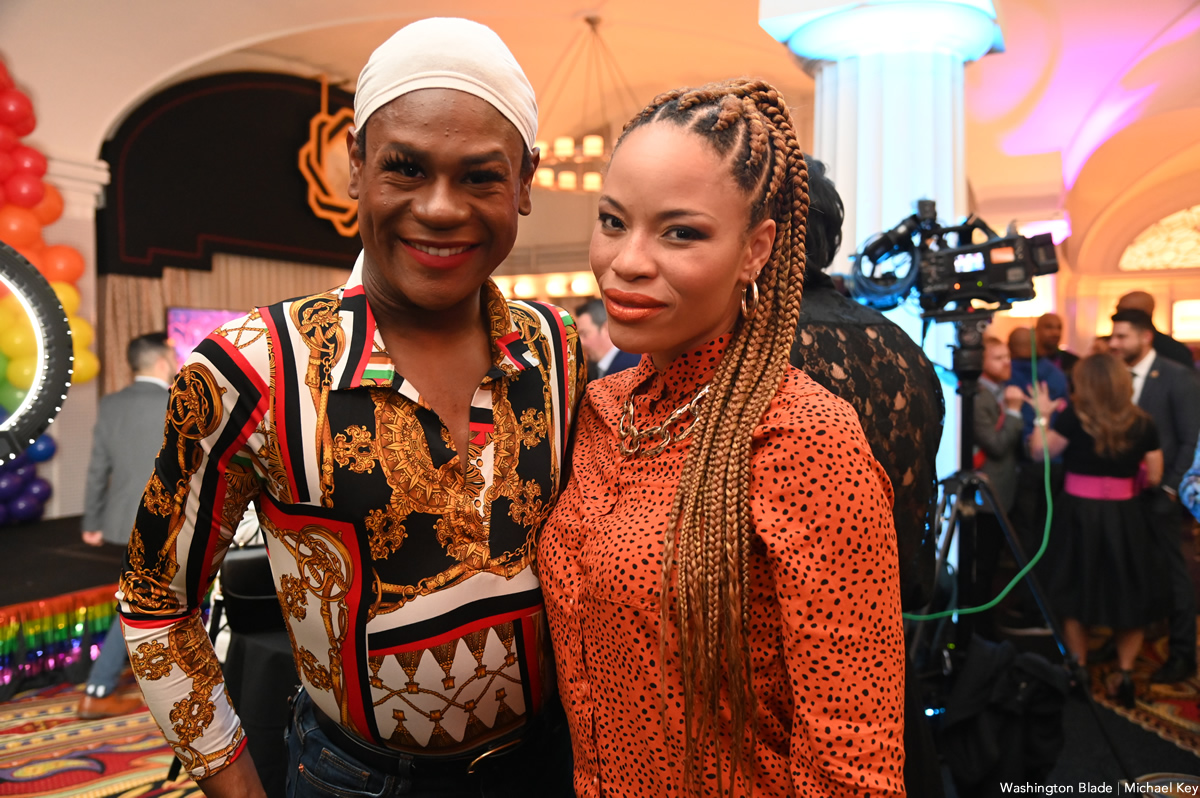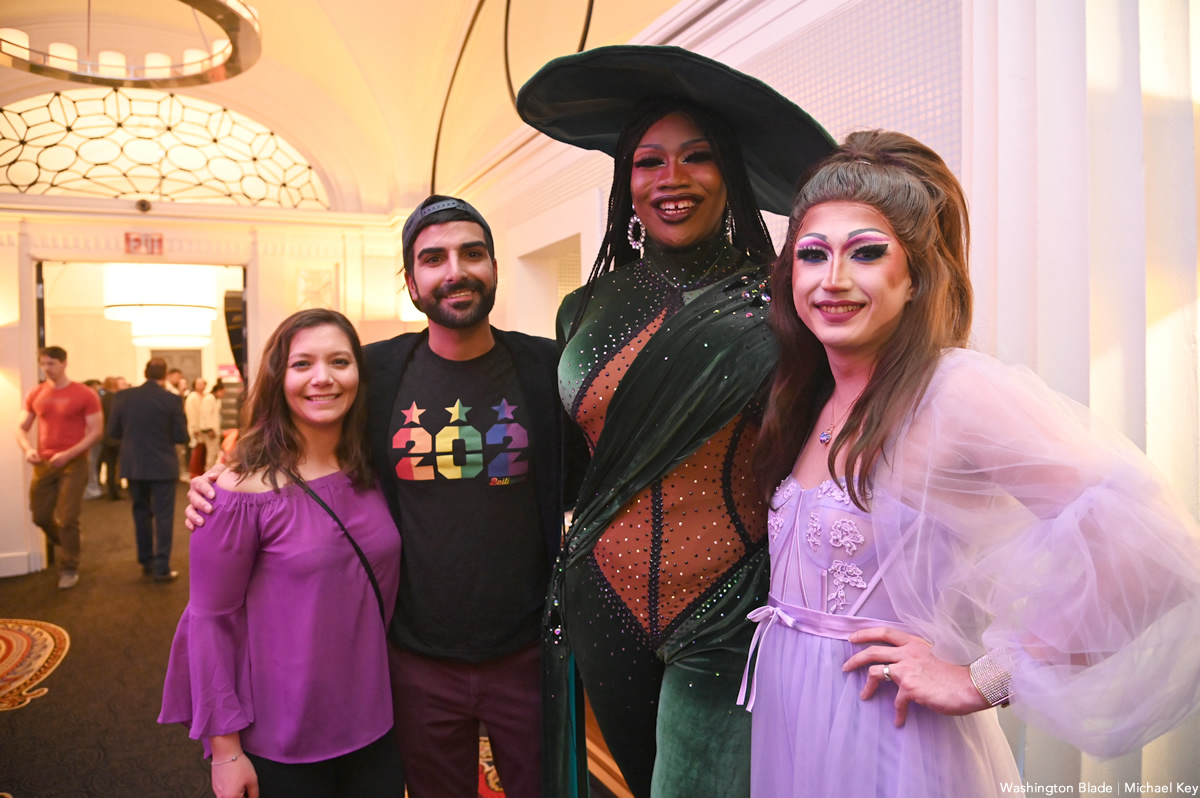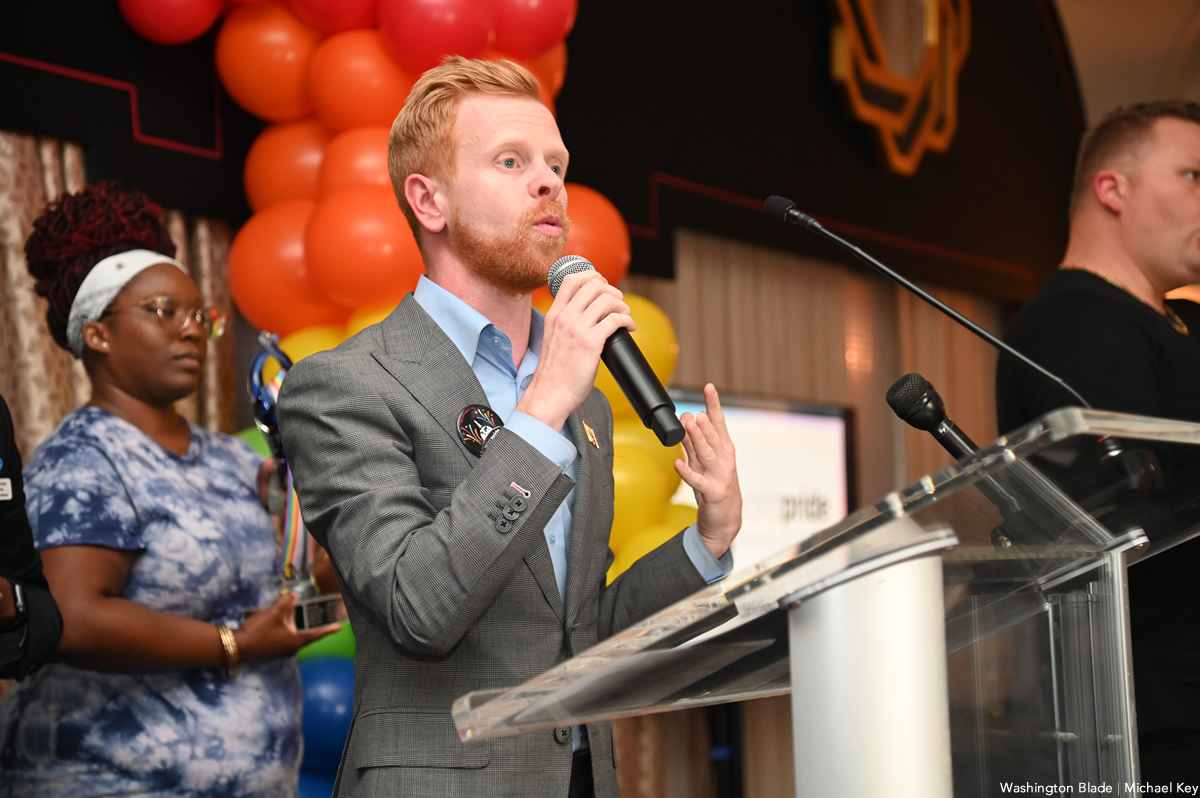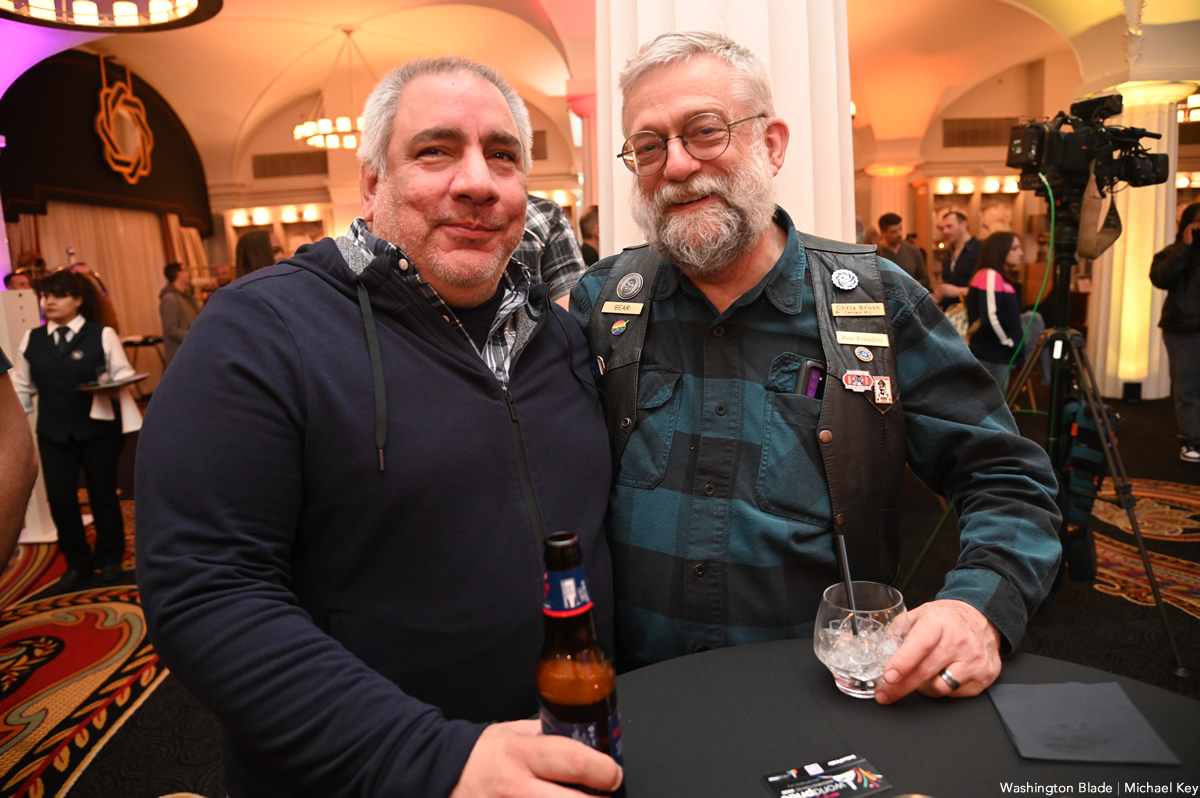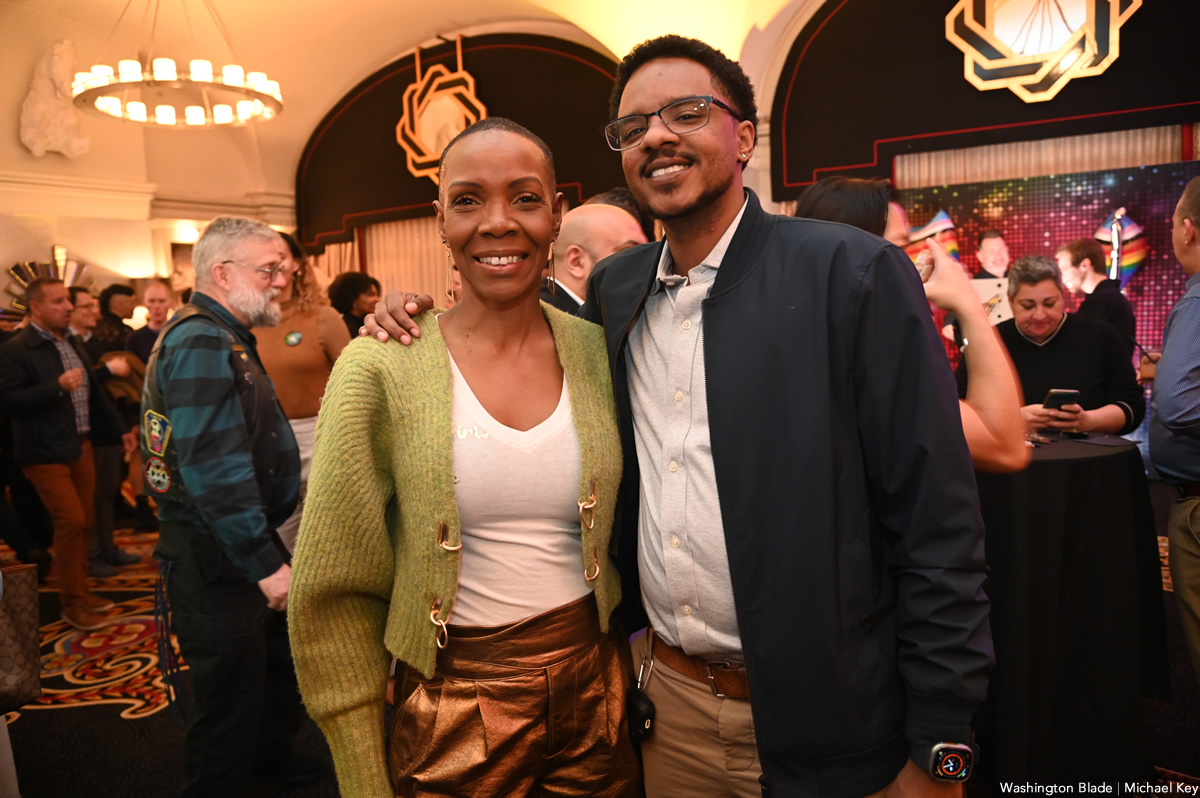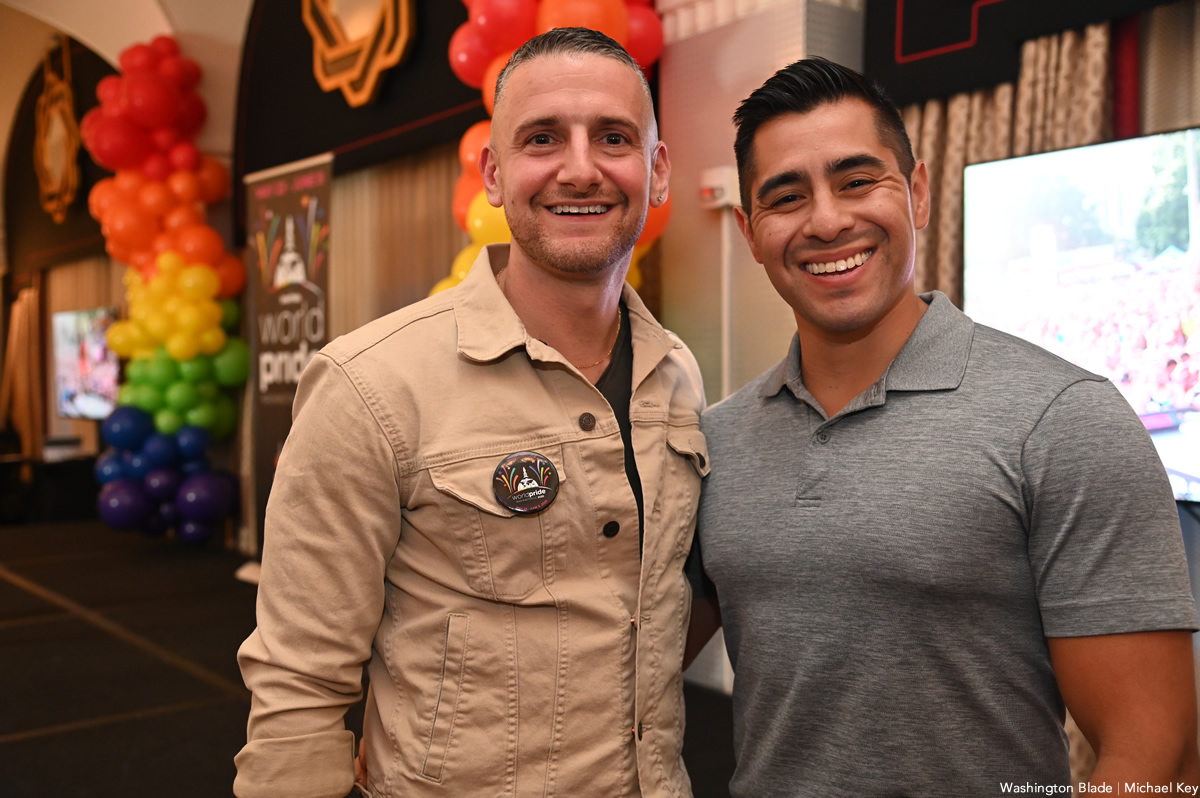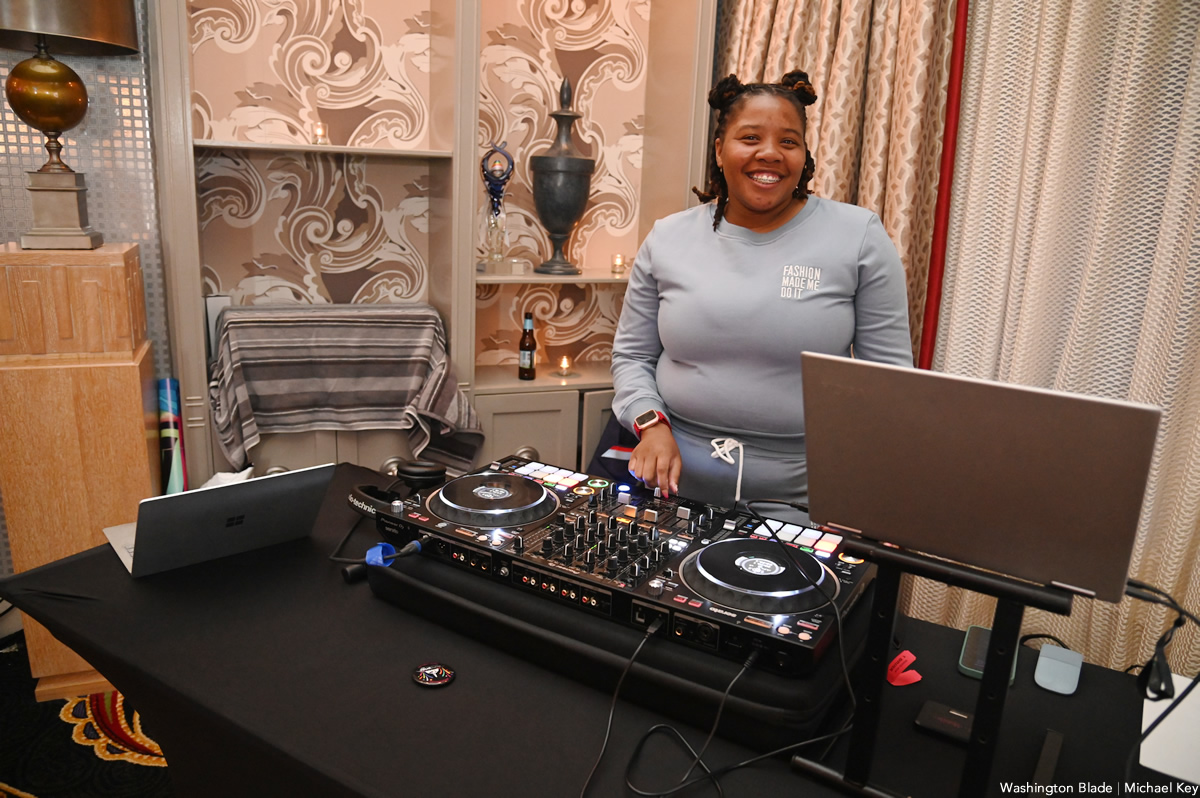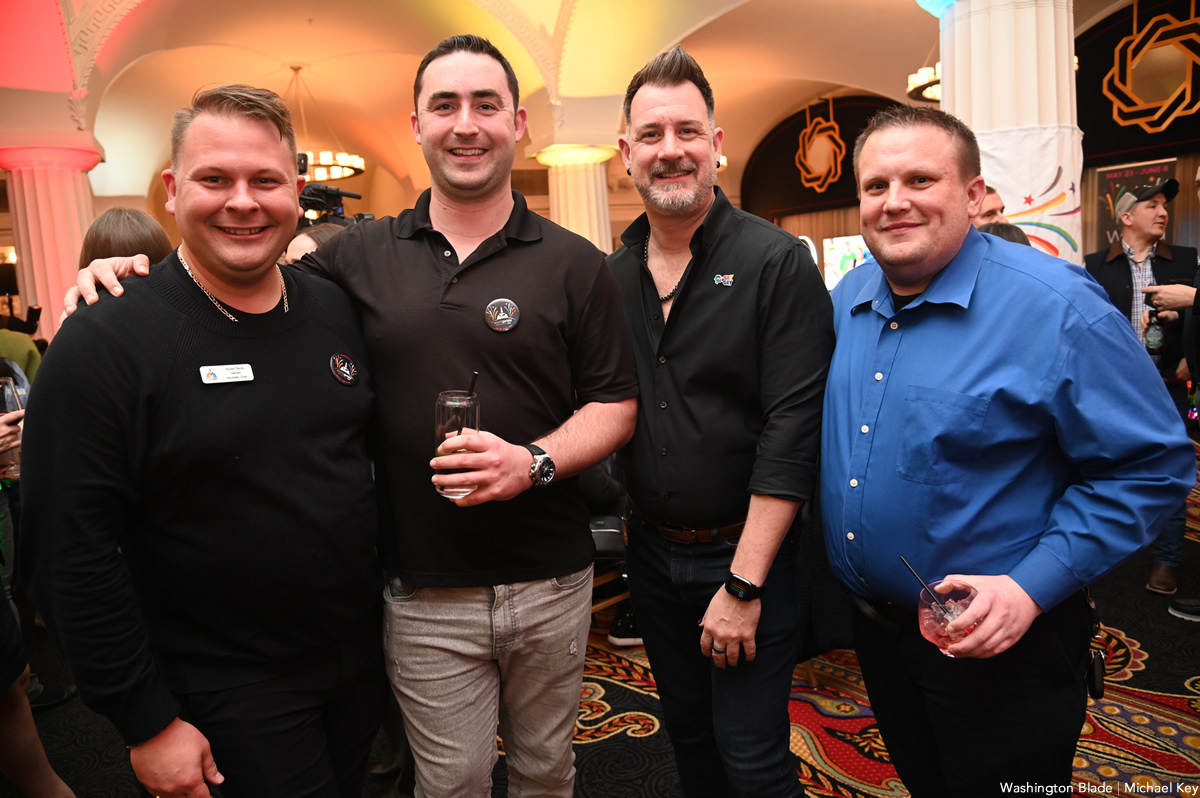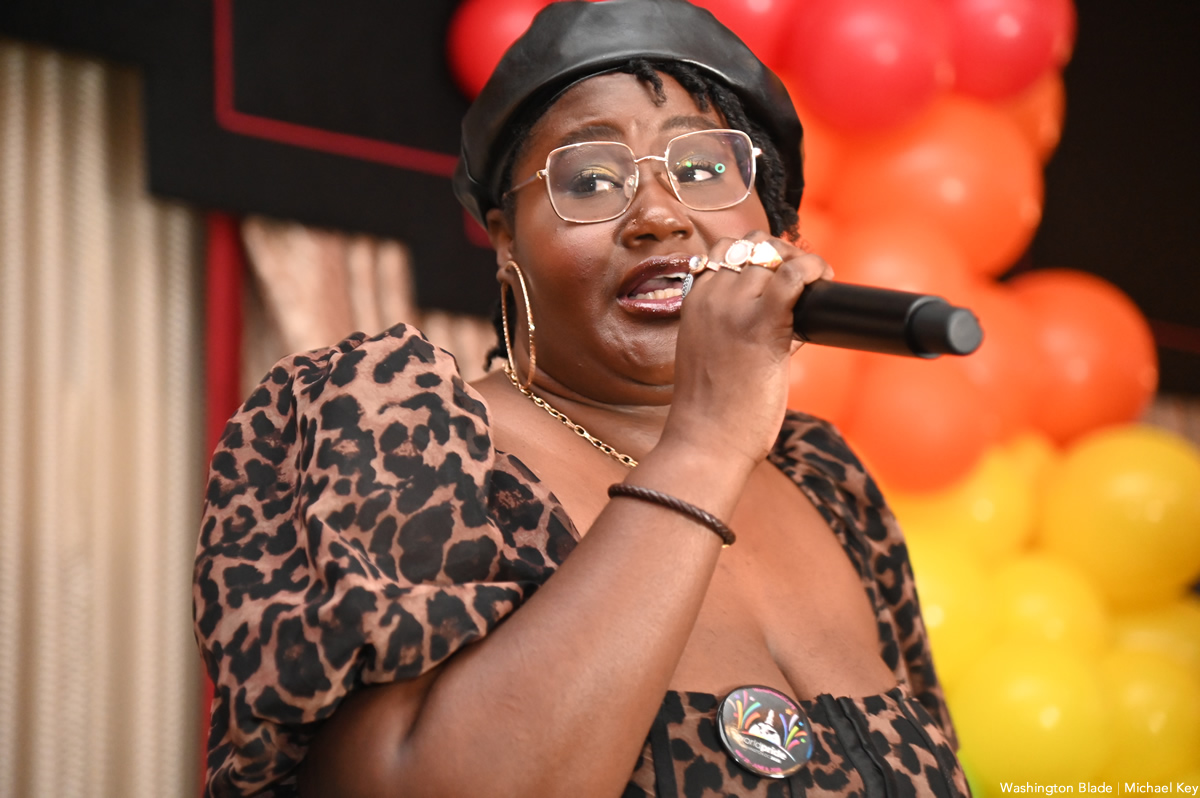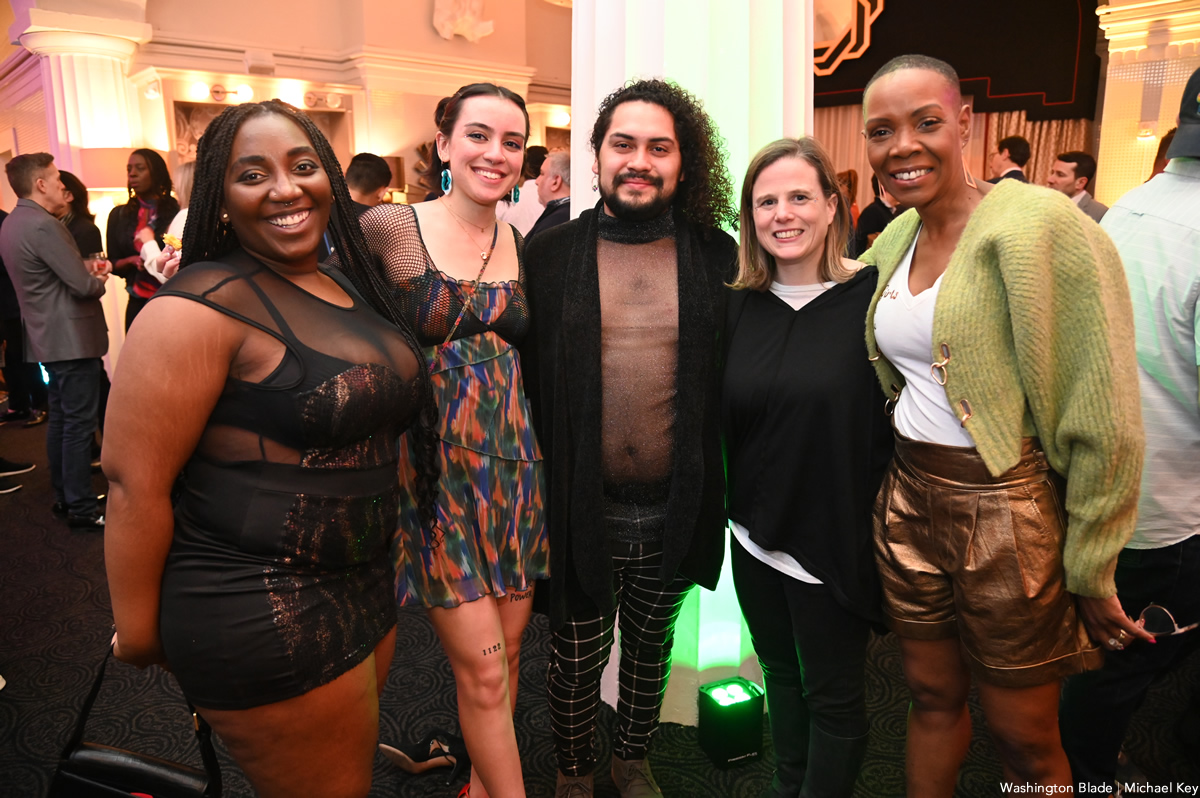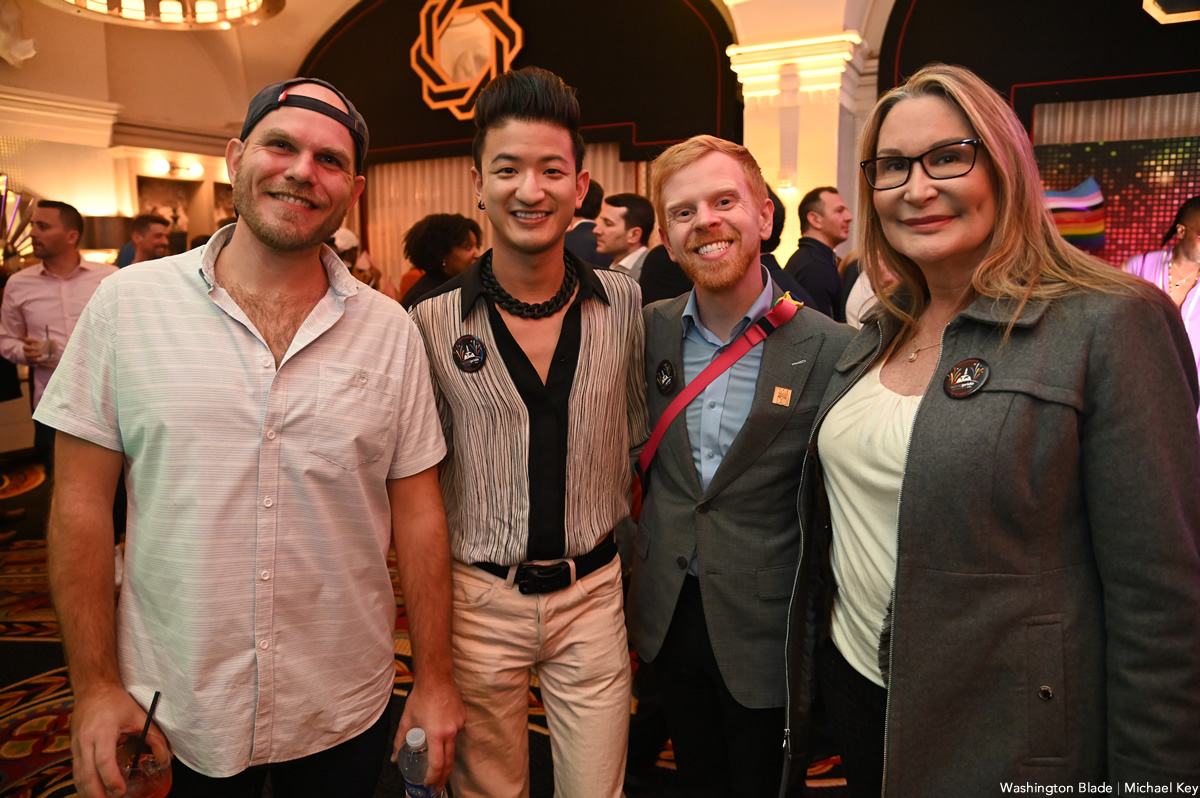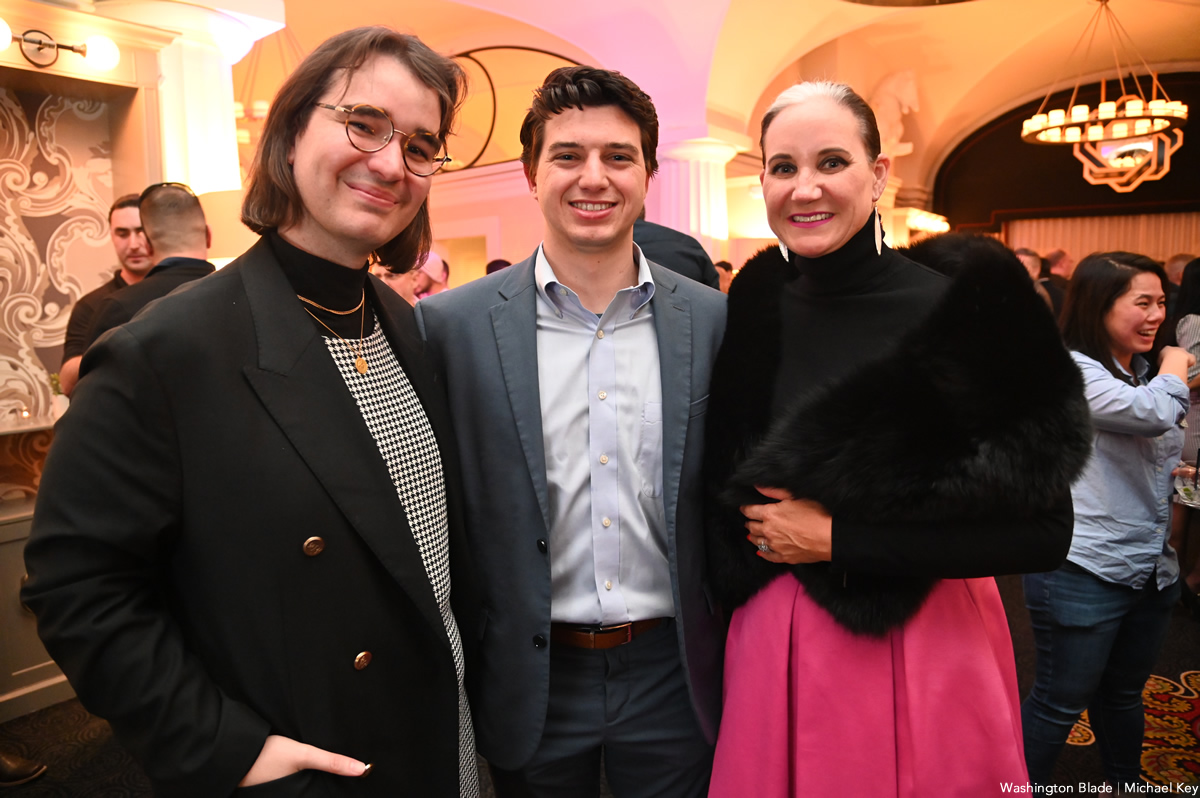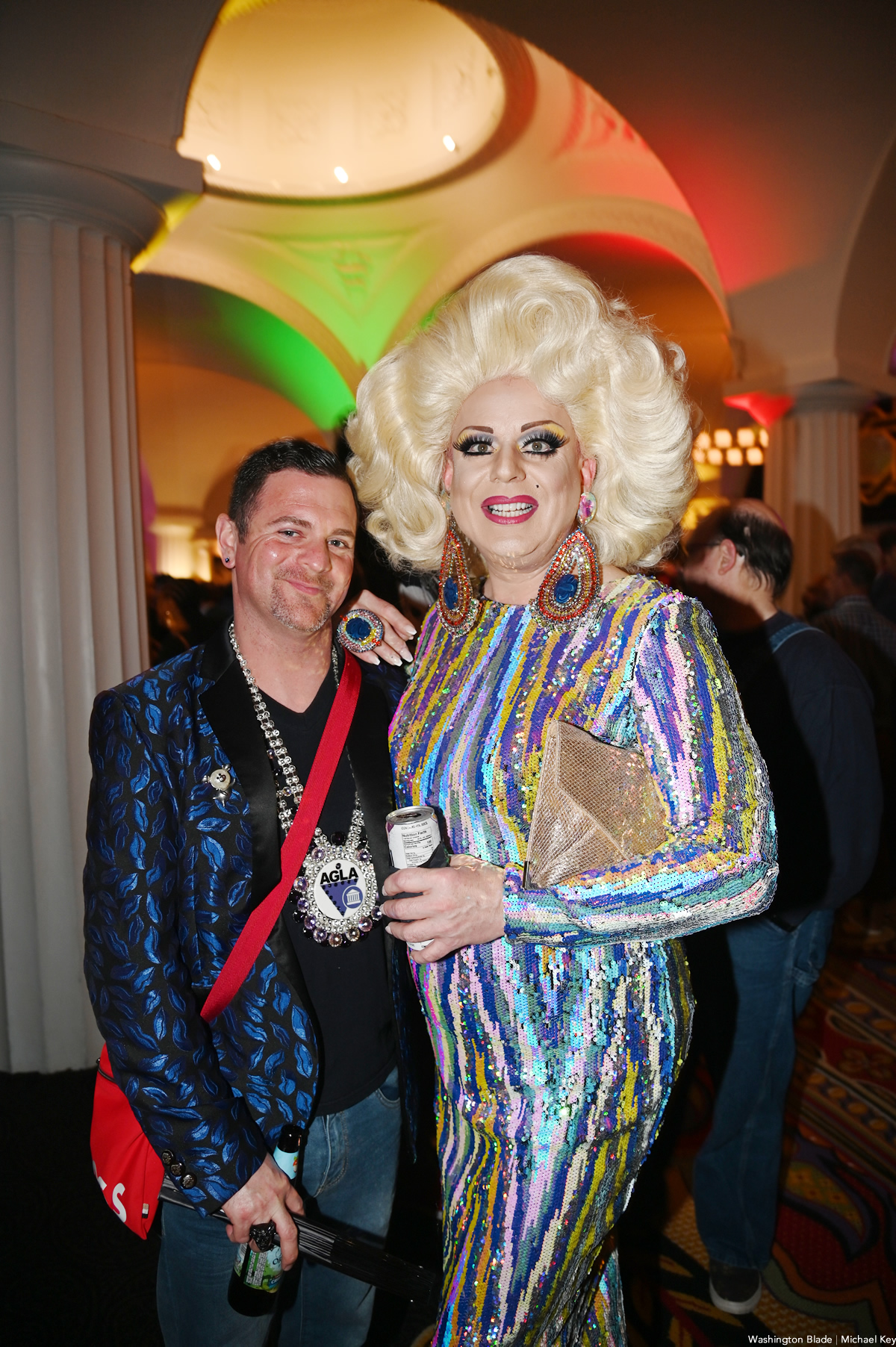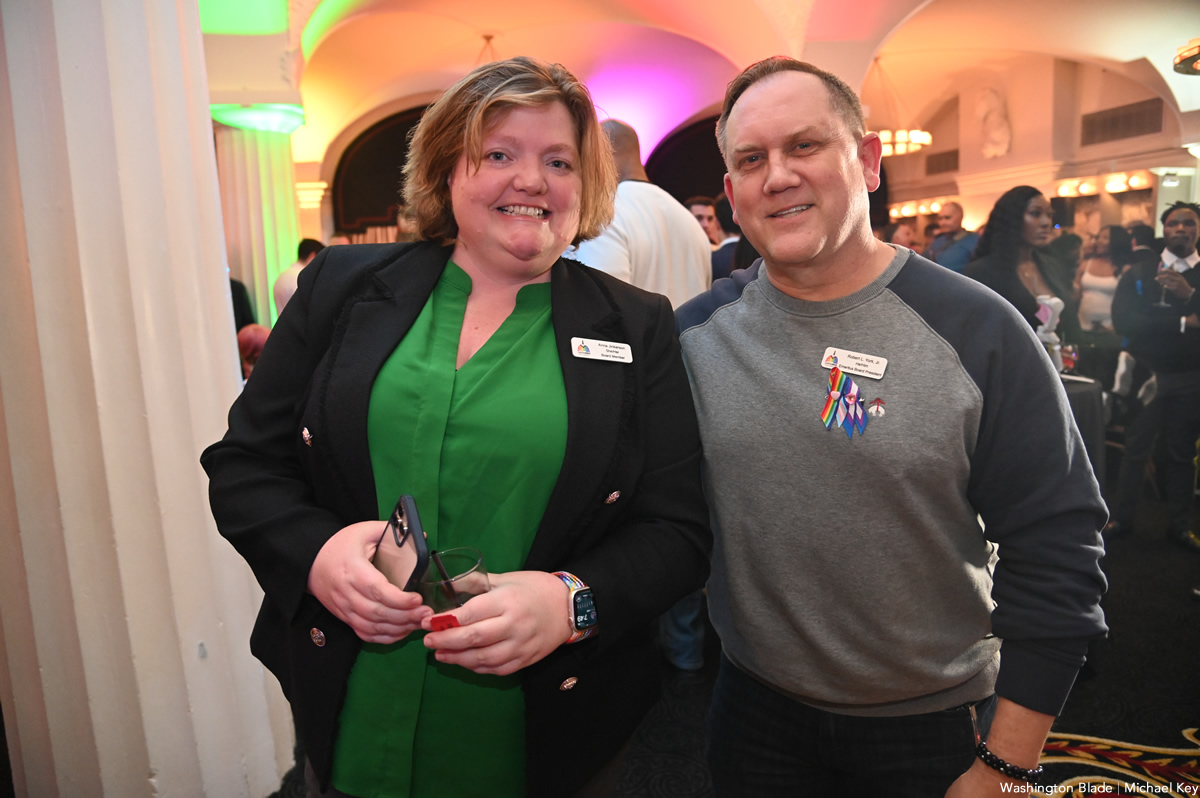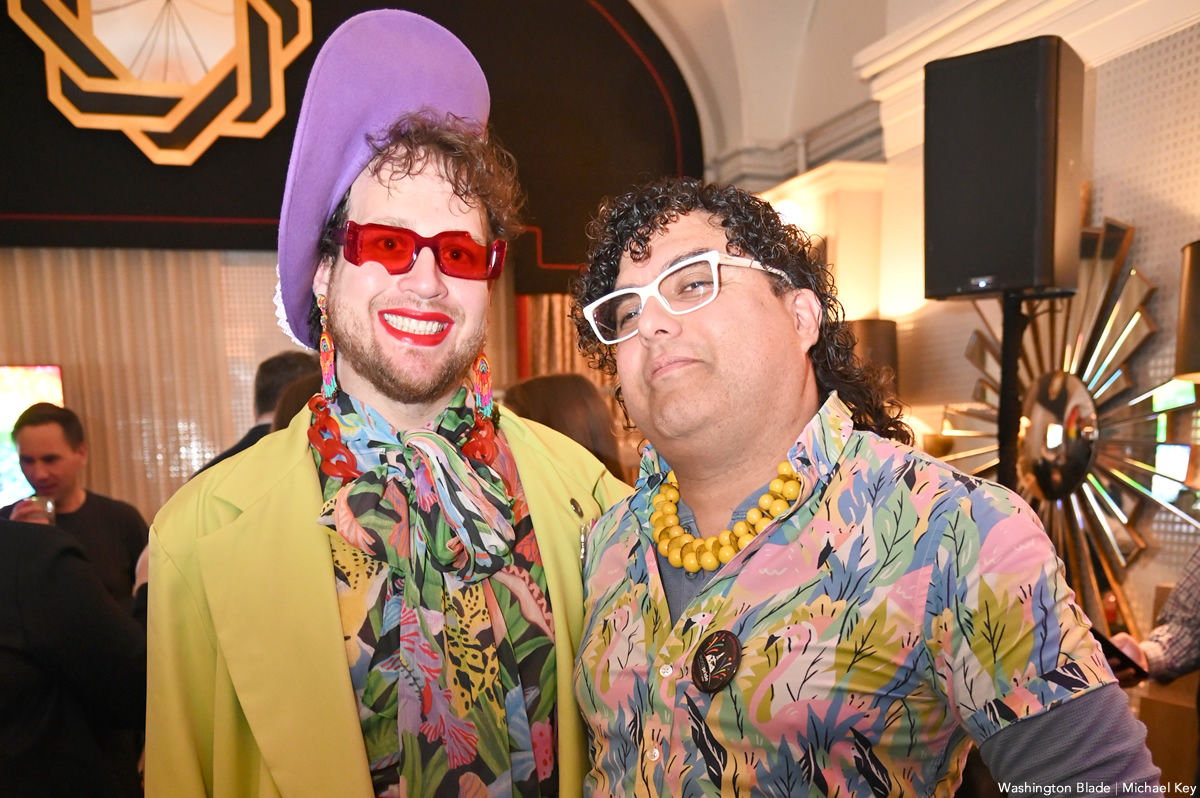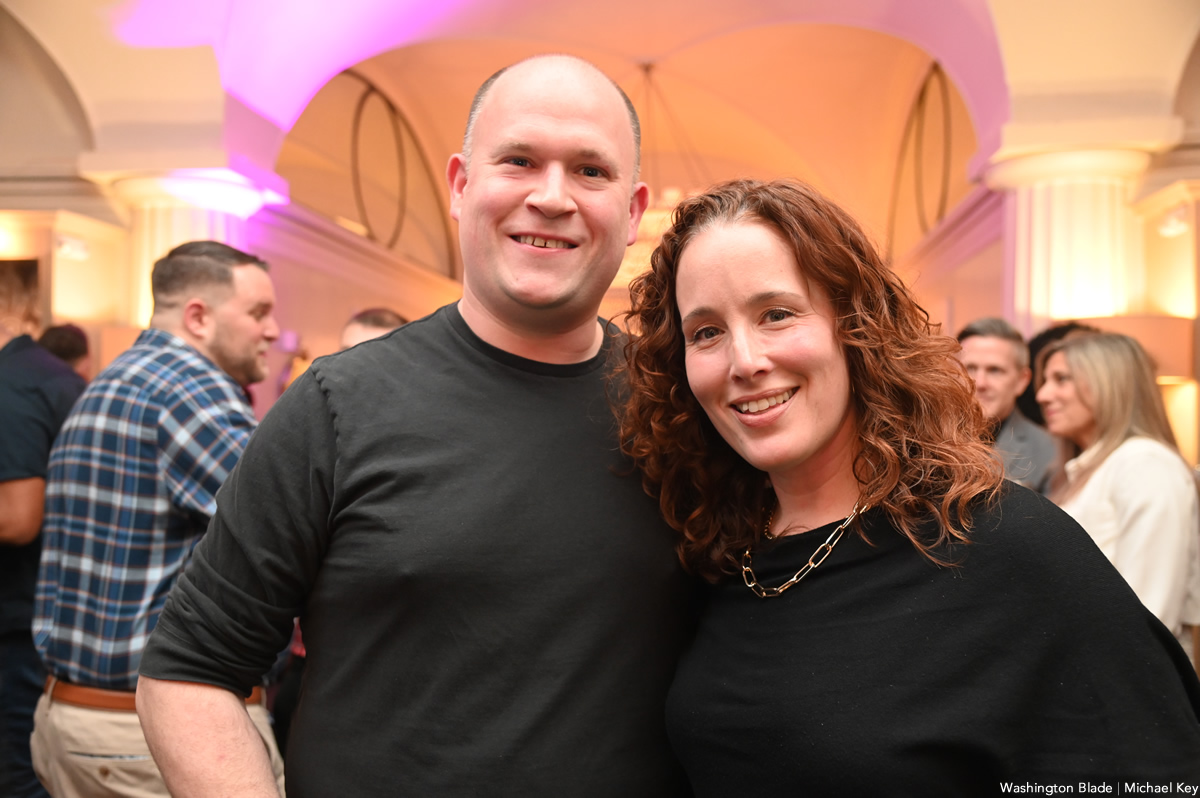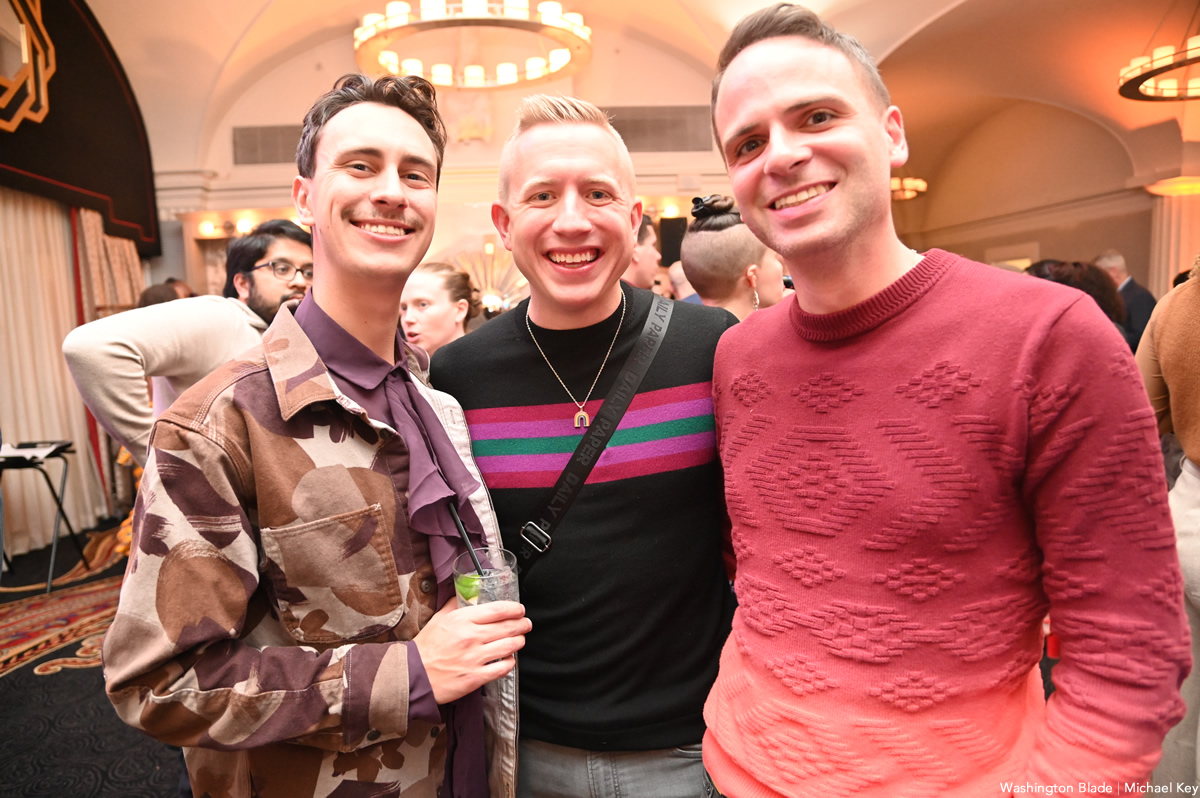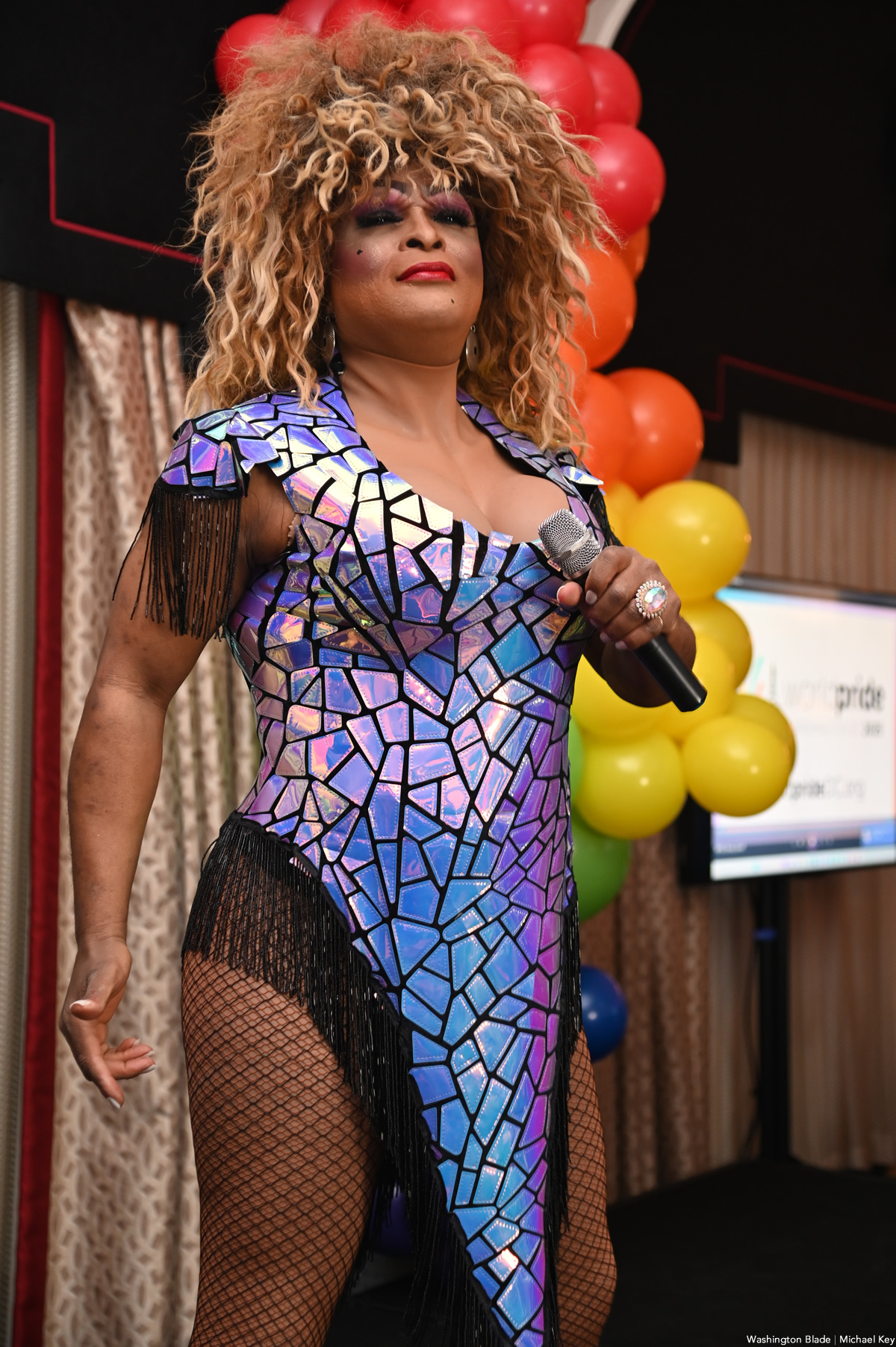 Covering Pride Reveal at Hotel Monaco for @WashBlade . @shiqueeta performing: pic.twitter.com/cONCQQR706

— Michael Patrick Key (@MichaelKeyWB) March 17, 2023