December 9, 2016 at 11:32 am EDT | by Anna Coughlan
D.C. Office on Aging failing our LGBT elders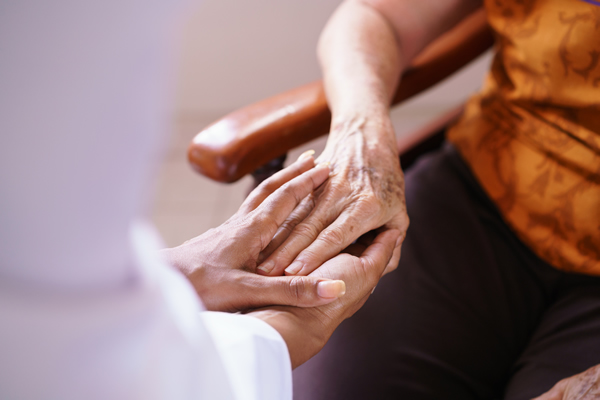 Older LGBT adults have lived through decades of severe discrimination that many young queer people like myself will never experience firsthand. Yet as mainstream LGBT advocacy marches onward, full of images of attractive young people at Pride parades, the older LGBT people who paved the way for the rights many of us now enjoy are being completely ignored.
The lingering effects of previous decades of discrimination continue to create severe problems for older LGBT adults. Yet, even in oh-so-progressive Washington, D.C., the D.C. government's Office on Aging has been willfully ignoring and failing to support LGBT residents in the District. The Office on Aging's mission states that it exists to support older adults in D.C. (defined as those 60 and older), persons living with disabilities, and their caregivers. A recent request under the Freedom of Information Act revealed that, although 10 percent of the D.C. population identifies as LGBT, in 2014 and 2015 LGBT people made up less than 1 percent of those receiving services from the various agencies funded by the D.C. Office on Aging. This imbalance cannot be ignored— it shows that the D.C. Office on Aging is critically failing to fulfill its mission and support LGBT adults in D.C.
The Office on Aging's failure to provide adequate services for LGBT older adults is part of a systematic problem across the U.S. — SAGE (Services and Advocacy for GLBT Elders) cites a recent study suggesting that a whopping 96 percent of America's social service and caregiving agencies do not provide any services specifically for LGBT older adults. These statistics are incredibly troubling — LGBT people are one of the most vulnerable populations among older adults in the United States, yet are being seriously underserved.
Older LGBT adults experience a variety of severe vulnerabilities, which makes the Office on Aging's failure to serve them even more distressing. First, LGBT older adults tend to face a unique social isolation: LGBT elders are twice as likely as their non-LGBT peers to live alone, twice as likely to be single, and three to four times less likely to have children — and many are estranged from their biological families. This lack of support is associated with higher levels of depression, suicide and substance abuse among older LGBT adults as compared to their non-LGBT peers. Furthermore, many LGBT older adults face poverty and financial insecurity because of a lifetime of employment discrimination. With older LGBT adults facing vulnerabilities that are this frequent and severe, it is critical that support agencies like the Office on Aging act immediately to support LGBT adults.
To be sure, there are challenges in engaging LGBT older adults in social services. Older LGBT adults are less likely to access mainstream elder services because of fear that they will experience prejudicial treatment— a fear that is quite justified, considering that an estimated 46 percent of social service and caregiving agencies in America claim that LGBT older adults would be unwelcome at senior centers in their areas ("Invisible Individuals," Florence Gelo). It is therefore necessary that agencies like the Office on Aging conduct specific outreach to LGBT older adult populations, and provide them high-quality, evidence-based services.
It is also vital that the Office on Aging provide services specifically for older LGBT adults. A common excuse from agencies that fail to provide LGBT-specific services is that their services are "open to all"— that LGBT older adults would be welcome in the programs already in place, and therefore that LGBT-specific programs aren't necessary. This sentiment willfully ignores the reality that when elder services are not LGBT specific, LGBT older adults are likely to either hide their sexual identity or avoid the program ("Research on Aging" Porter and Cahill 2014).
Culturally specific programs have been proven time and again to be the most effective practice for agencies serving older adults. The Office on Aging has no problems providing culturally specific programing for non-LGBT cultures and communities, and they need to give LGBT culture and community the same acknowledgement and respect as any other culture.
Whether you're a young LGBT person like me, an older LGBT adult, or any LGBT ally, this treatment of our LGBT elders should outrage you. I hope the D.C. Office on Aging will recognize how serious its failure is to serve the LGBT community, and take action immediately to support the vulnerable and underserved population of older LGBT adults in D.C.
Anna Coughlan is an intern with the DC Center for the LGBT Community, and a student at George Washington University studying Human Services and Social Justice.