January 3, 2017 at 3:40 pm EST | by Peter Rosenstein
We must stand together in 2017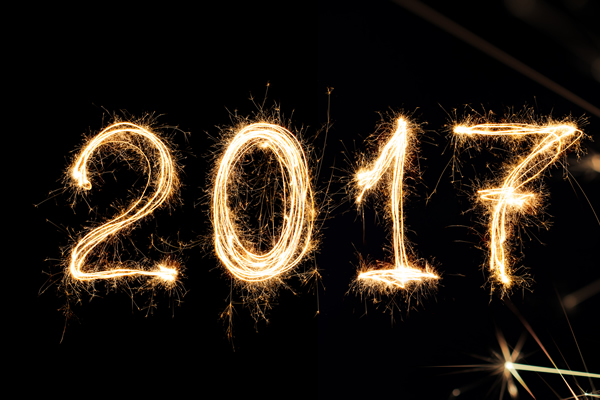 New Year's Eve has come and gone and 2017 is here. We can only hope it is a better year than the last. The bad news at the end of 2016 kept coming including the deaths of George Michael, Carrie Fisher and a day later her mom Debbie Reynolds. President Obama hit back at the Russians for hacking our election and they just thumbed their nose at him and said they will wait for Trump.
My year began with good friends in Rehoboth Beach. While it was impossible not to talk a little politics thankfully we kept that from dominating the conversation. Everyone wanted a respite and a moment to think positively. For me, 2017 includes looking forward to a planned transatlantic cruise in November and one of my resolutions was to make real progress on the book I am writing.   
We shared our hopes and dreams for the coming year; for good health and happiness and peace on earth. We toasted to continued good times with family and friends and to looking for opportunities, both big and small, to give something back to the world. Each of us will find some way to do that whether it's making a donation to a charity; helping to serve meals to the homeless; mentoring a child; or supporting our friends and neighbors in the military who are giving so much to protect our world.
Though we mostly avoided politics for a few days for me it once again will become part of my daily conversation as we face the reality of Trump assuming the presidency at noon on Jan. 20. While my plans for inauguration weekend changed on Nov. 8, now I will be marching shoulder-to-shoulder with women who are planning to join hands to speak out for freedom on Jan. 21, the day after the inauguration.
While we can hope for the best we must be ready to stand up and fight for our principles.  Whether it's LGBT rights, civil rights, women's rights, the rights of Muslims or the rights of immigrants — who together make up the diverse and wonderfully colorful quilt of our society — we need to be ready to take a stand to protect that.
I have rejoined the American Civil Liberties Union and made my annual donation to the Southern Poverty Law Center. I urge you all to do the same. It makes sense to live by the Boy Scout motto, Be Prepared.
What we know is Trump has nominated to his cabinet a group of ideologues who often fall into lock-step with his vice president, Mike Pence, who believes civil law must follow the tenets of his religion. That leaves me with a feeling of dread. There is always hope a few of the  rational members of the Republican Party still in Congress will be willing to stand up with Democrats to stop the worst of what these cabinet appointees have promised to do.
Nevertheless, the fact is we are living in what I have referred to as Trump's 'alternative universe,' in which many including myself are left to believe Ivanka Trump having a role in the White House is a good thing. It bears remembering most thought her speech at the Republican National Convention sounded more like an introduction of Hillary Clinton than of her father. Let's hope she has a stabilizing influence on her father, reminding him of his commitment to childcare, family leave and his campaign promises to not touch Social Security and Medicare. Maybe even whisper in his ear reminding him he was once pro-choice and actually a Democrat. There has to be some hope in the fact Ivanka was not a registered Republican and couldn't vote for her father in the New York primary.
Being prepared will mean many different things. Each of us will have to take responsibility to speak up if we see a family member, a friend or a neighbor hurt by something the new administration proposes. Some will use confrontational tactics which can be effective; but hopefully there won't be many like the jackasses who harassed Ivanka on the plane over the holidays. Had it been me on that plane I would have tried to take the opportunity to share a cup of coffee and have a civilized conversation.
Together we will face the future arm-in-arm knowing it is the only way to ensure it will be the future we want.
Peter Rosenstein is a longtime LGBT rights and Democratic Party activist. He writes regularly for the Blade.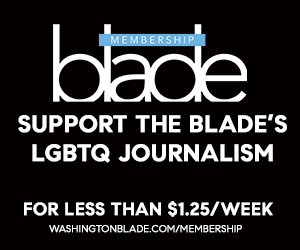 Sign Up for Blade eBlasts