January 12, 2017 at 3:14 pm EST | by Michael Radkowsky
Proceed with caution?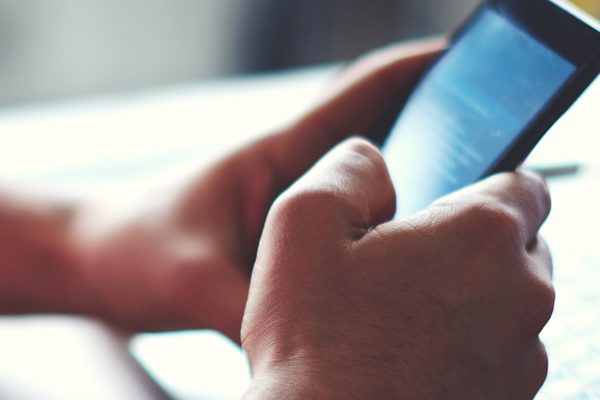 Michael,

I'm a pretty shy guy and am very self-conscious about my looks. I recently met Scott at the small neighborhood coffee shop he manages.

Something about Scott's manner made me feel comfortable and we struck up a conversation. He was so kind and solicitous that he made me feel special, wanted and needed.

A couple days later I brought a small gift to thank him for being so thoughtful and sweet and making my insecurities seem to disappear. It was late in the evening and the shop was deserted.

Scott and I were talking when he suddenly pulled me close to him in an alcove of the shop and we started kissing passionately. He told me how much he liked it because he hadn't had that in a very long time. Nor I.

We exchanged numbers and made a plan to have dinner. We texted back and forth before the dinner and Scott mentioned that he really liked me but didn't want to get too close for fear of hurting me. So we agreed to take it slow.

However, we had a great time at dinner and then went back to his place where we made out passionately again.

I texted him when I got home to invite him for breakfast in the morning and he replied that the next week would be better. The following afternoon, I suggested that it would be great to see each other, just for a bit, after I got off work. He responded that he didn't want to get close because all he did in past relationships was hurt people when he realized he wasn't truly in love with them. He didn't want our situation to be the same, so he wanted to keep it slow.

I told him that he shouldn't push away good people who come into his life, and he responded that I'm pushy. I called him to apologize but got his voicemail and he never responded.

I'm thinking of having a bouquet of flowers delivered to the shop to again apologize for my actions and suggest dinner. Is this a good idea?

Michael replies:
He's sent you the message that he isn't interested. Reaching out to Scott again is setting you up for more disappointment.
When someone tells you who he is, what he wants and what he doesn't want, it's a good idea to pay attention. And I don't think you were paying attention to Scott when he made it clear that he is not relationship material for you.
I'm not saying this because Scott wanted to take it slow. Taking it slow is a fine, thoughtful way to move forward. I'm saying this because:
Scott overtly says he doesn't want to get too close and decent relationships require closeness.
Scott is big on mixed messages, saying he wants to take it slow but then making out with you.  Mixed messages lead to confusing relationships.
Scott doesn't take responsibility for his behavior, moving forward with you to a point, then shaming you for wanting to continue going in the same direction.
Scott describes an awful track record, stating that he doesn't fall in love and has hurt every guy he's been involved with.
I'm not faulting you for missing this data. I understand that you've been lonely and that Scott's attention felt really nice. But when you feel special, wanted and needed by someone you just met, you're going into a fantasy.
In real life, there is no Prince Charming who will ride in on a white horse to rescue you and make you feel secure. Only you can make yourself feel secure. And that is what you must work on.  Until you do, you will be vulnerable to thinking that some guy you just met can make it all OK, and you'll be apt to feel desperate and pressure him if he shows any sign of backing off.
Of course, this sort of behavior is likely to push guys away, not only wobbly ones but also solid men who would like a relationship of two equals.
I can't tell you fully in an advice column how to become a more secure person, but you can start by taking care of yourself and developing a fulfilling life on your own. Doing so will help you be at ease when you meet people with whom you'd like to spend time, rather than conveying neediness and having a sense of desperation if they don't reciprocate.
Michael Radkowsky, Psy.D. is a licensed psychologist who works with LGBT couples and individuals in D.C. He can be found online at personalgrowthzone.com. All identifying information has been changed for reasons of confidentiality. Have a question? Send it to Michael@personalgrowthzone.com.