Jennifer Holliday apologizes to LGBT community, cancels inauguration performance
the singer says she had a 'lapse of judgement'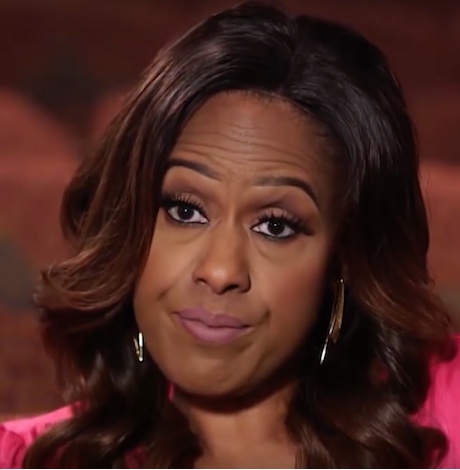 Jennifer Holliday will no longer perform at President-elect Donald Trump's inauguration concert, The Wrap reports.
Holliday, 56, wrote an open letter to her fans calling her agreement to perform, "a lapse of  judgment," and apologized specifically to the LGBT community.
"My only choice must now be to stand with the LGBT Community and to state unequivocally that I WILL NOT PERFORM FOR THE WELCOME CONCERT OR FOR ANY OF THE INAUGURATION FESTIVITIES!" Holliday writes.
The Tony winner says that she reevaluated her decision to perform after reading an article from The Daily Beast criticizing the longtime LGBT ally.
"Please know that I HEAR YOU and I feel your pain. The LGBT Community was mostly responsible for birthing my career and I am deeply indebted to you. You have loved me faithfully and unconditionally and for so many years you provided me with work even though my star had long since faded," the letter continues.
On  Sunday, Holliday appeared on MSNBC's "AM Joy" and claims the African American community attacked her for performing.
"They were calling me coon, calling me house n***er, calling me Aunt Jemima, calling me all kinds of names and asking me to kill myself. And that was from the black community," Holliday says.
She says that the LGBT community's response was much different.
"All the tweets that I read from the African American community were directed directly at me. The tweets from the gay community took the issues and did not call me names. Also they have been a faithful community since 'Dreamgirls' to me, and fed me even when the church people didn't feed me," Holliday says.
"Make America Great Again! Welcome Celebration," Trump's inauguration concert, will take place on the steps of the Lincoln Memorial on June 19. 3 Doors Down, Toby Keith and Lee Greenwood are scheduled to perform. Actor Jon Voight will also make an appearance.
Busboys and Poets to focus on peace in 2022
Special guests include Angela Davis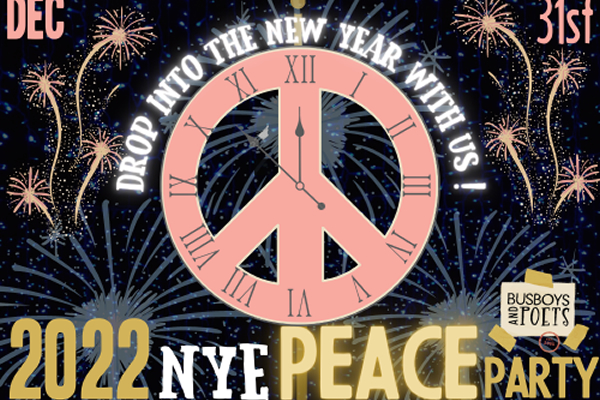 Busboys and Poets will host "The 2022 NYE Peace Party" on Friday, Dec. 31 at 9 p.m. at Busboys and Poets in Columbia.
The event will feature peace activists and literary powerhouses such as political activist, philosopher, academic, scholar and author Angela Davis, activist, scholar and educator Gina Dent, and renowned writer, poet, playwright and activist Sonia Sanchez, among others.
There will also be live music, food, party favors, champagne toast and free parking. Tickets are available on Eventbrite.
PHOTOS: GMCW Holiday Show
Chorus performs at Lincoln Theatre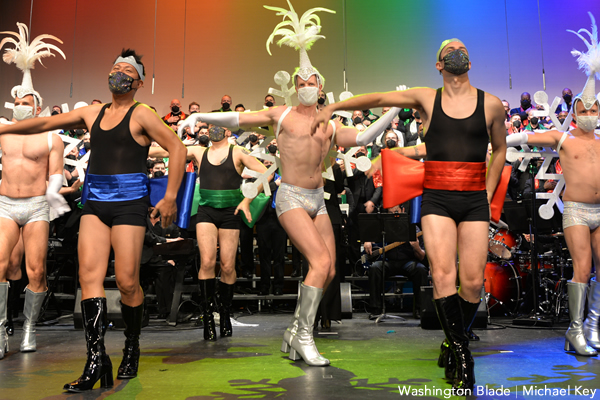 The Gay Men's Chorus of Washington performed its "Holiday Show" at Lincoln Theatre on Saturday. The Chorus has performances on Dec. 11 and 12. For tickets and showtimes, visit gmcw.org.
(Washington Blade photos by Michael Key)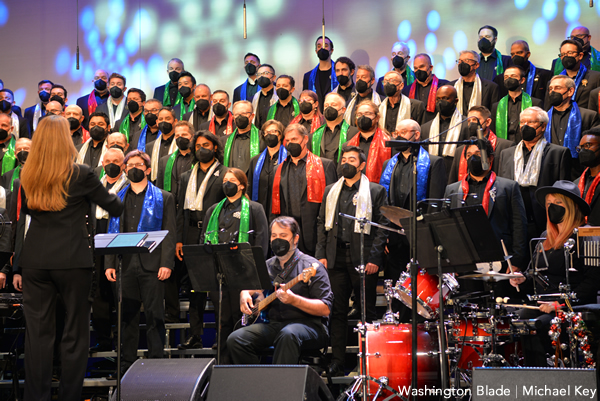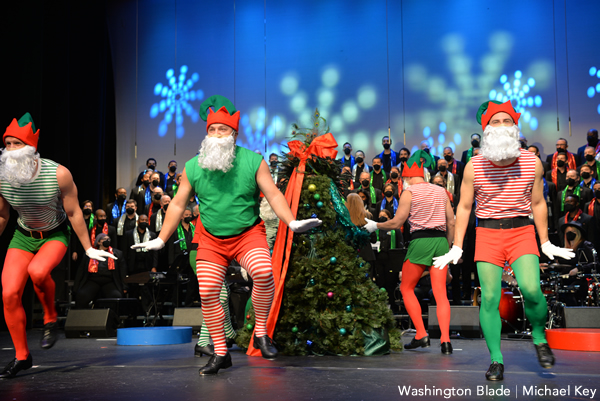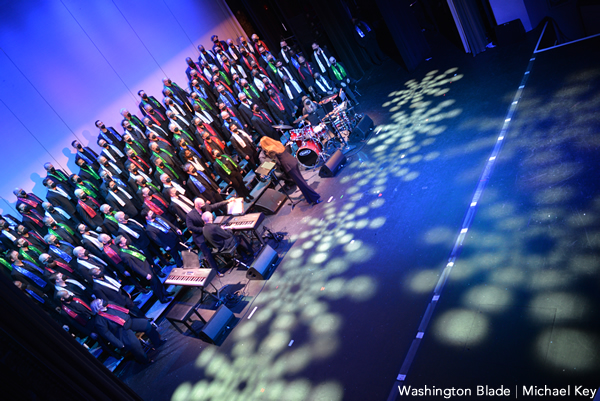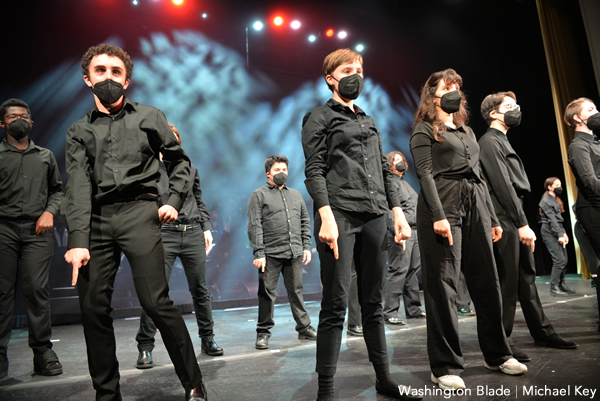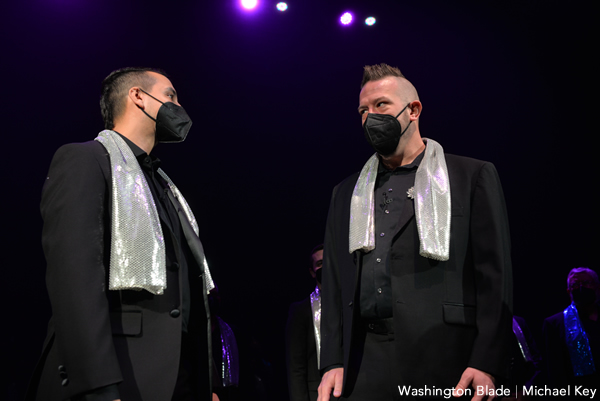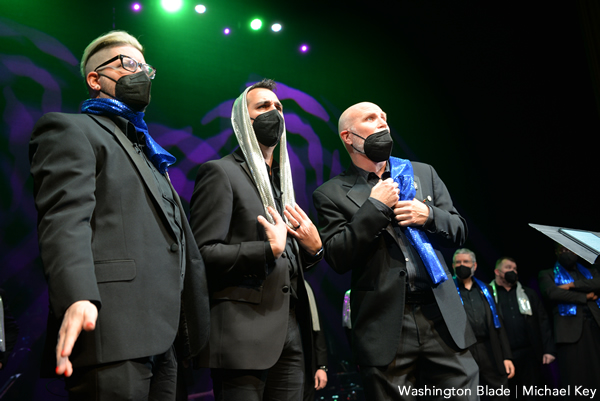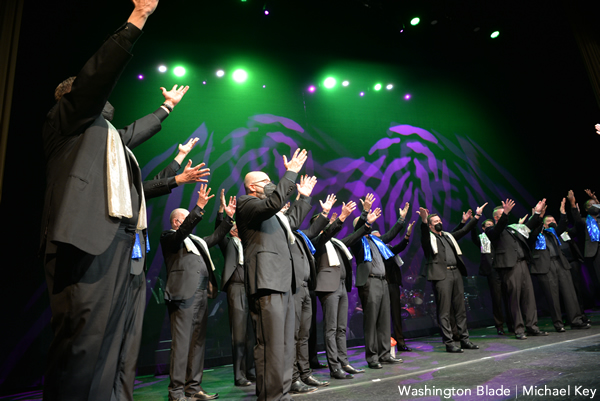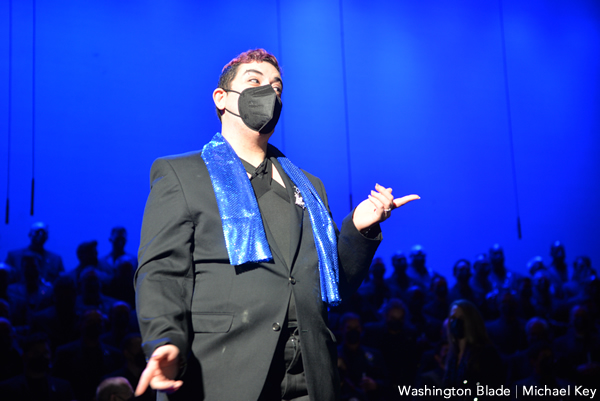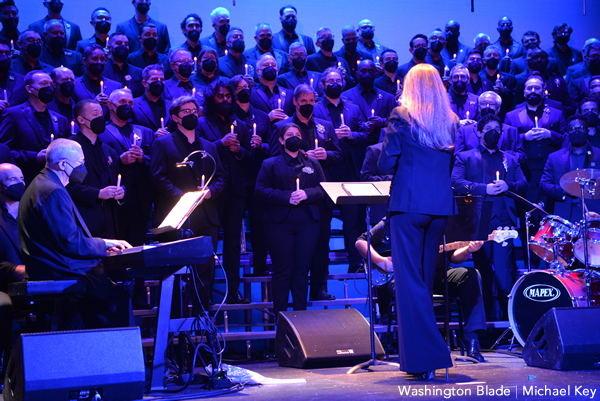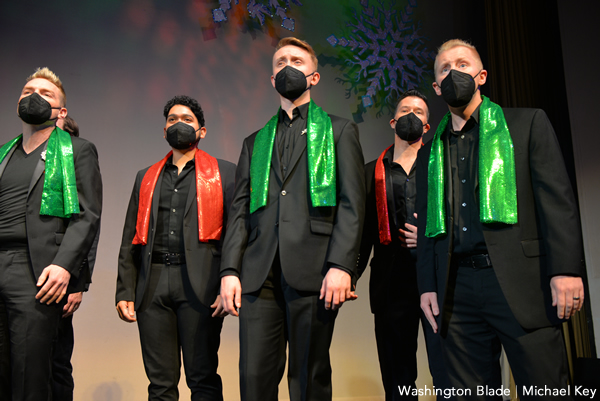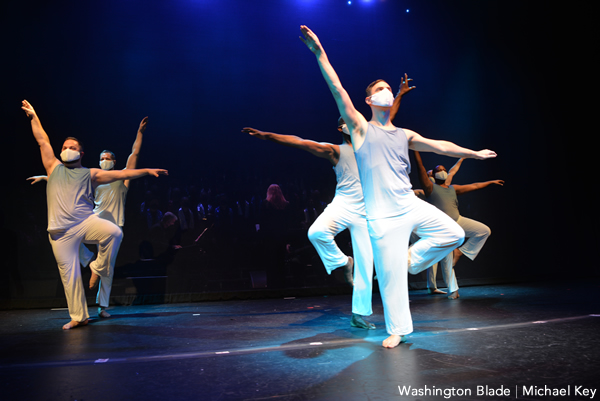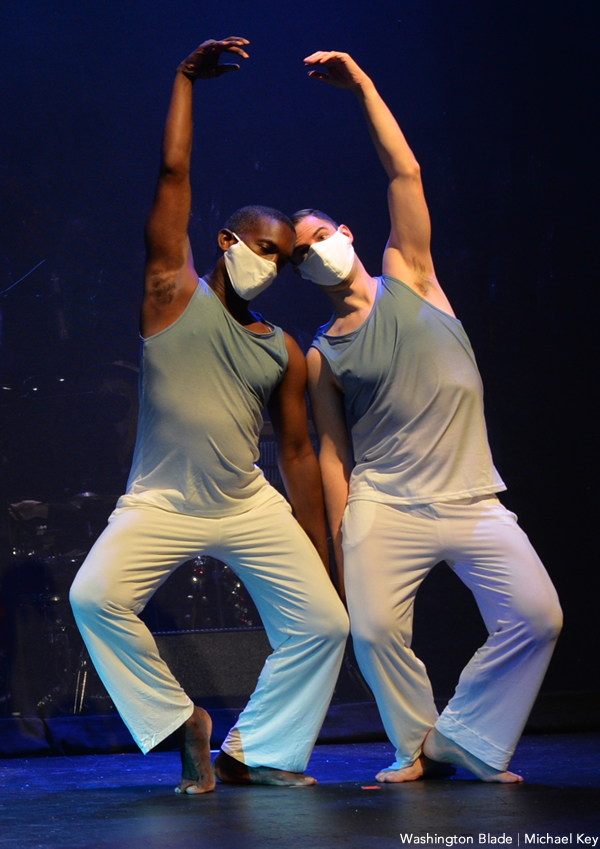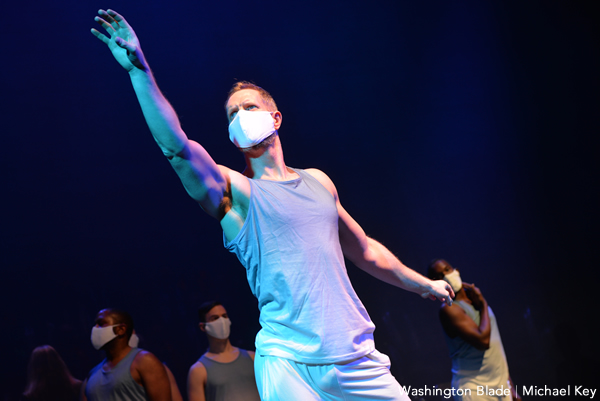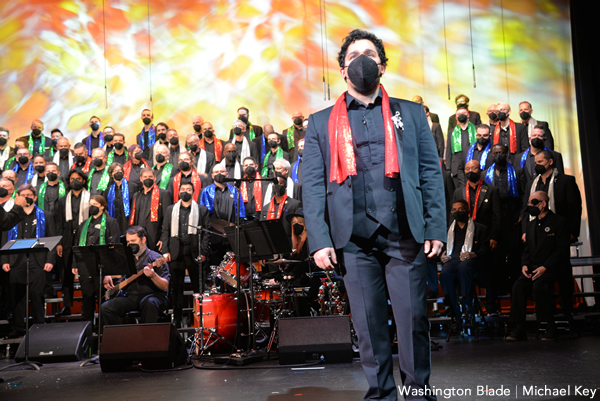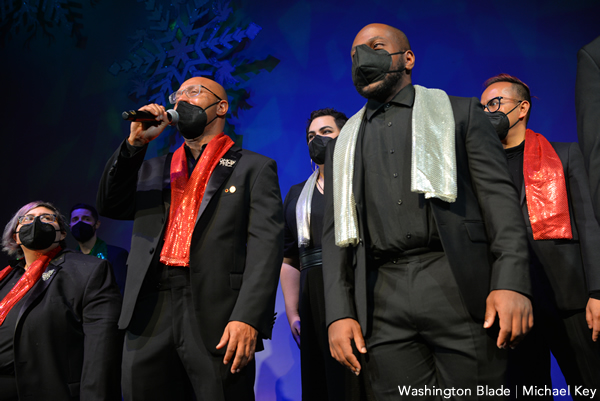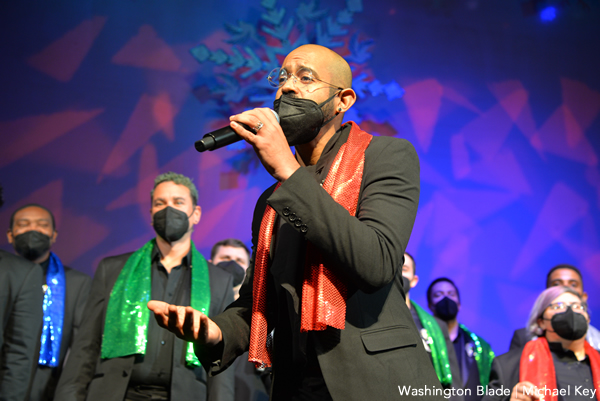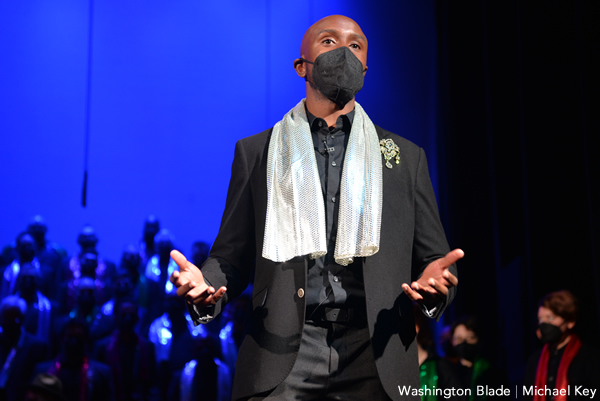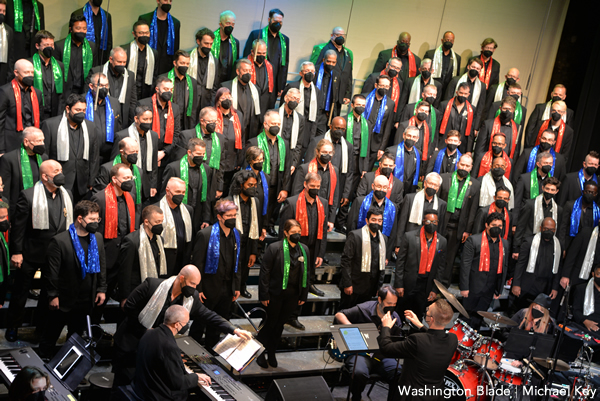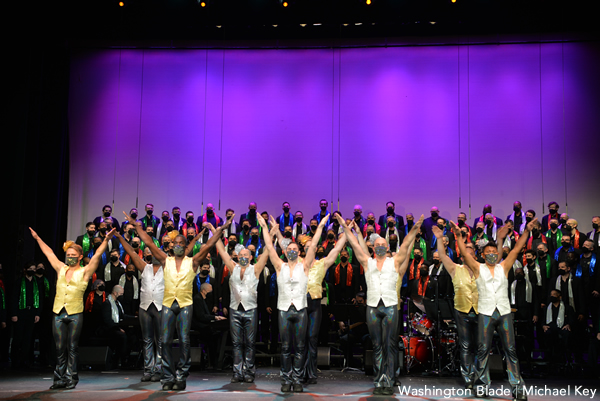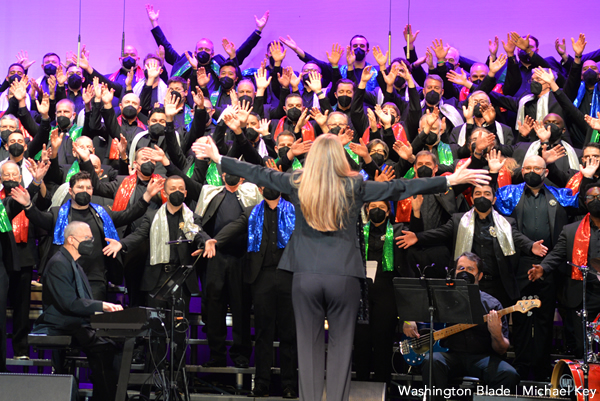 PHOTOS: International LGBTQ Leaders Conference opening reception
Politicians and activists from around the world met and mingled at the JW Marriott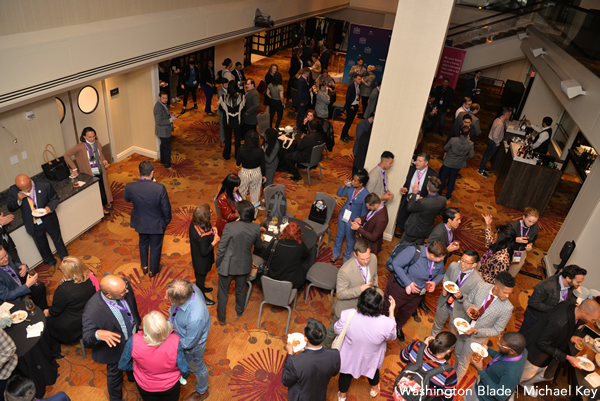 The LGBTQ Victory Institute held an opening reception for the 2021 International LGBTQ Leaders Conference at the JW Marriott on Thursday.
(Washington Blade photos by Michael Key)