January 20, 2017 at 3:03 pm EST | by Mark Lee
Temper tantrums, name-calling don't win us friends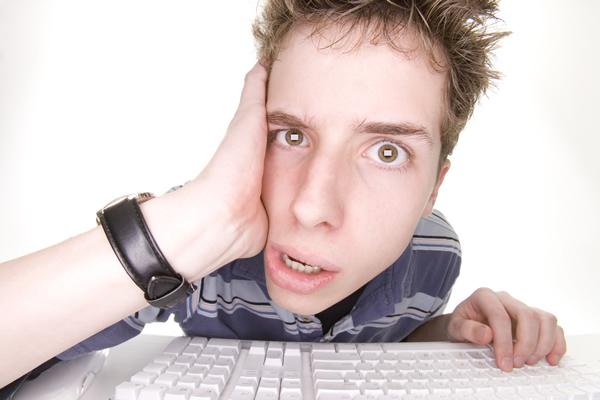 Social media has become nearly intolerable. LGBT timelines are among the worst examples of the childish and churlish temper tantrum being thrown by too many. Hysteria and hyperbolic exaggeration have become the norm on our feeds.
There's name-calling. There's cultural insulting. There's a constant accusatory stream deriding claimed broad-based intrinsic racism, bigotry, homophobia, or just plain stupidity among others. There's mocking people who are less educated, live different lives, have lower incomes, aren't as cool. There's derision of those outside the womb-like economic and cultural bubbles those of us who live in them think are normal.
You know, the stuff of bullies.
If the heel were on the other foot, the outrage would come like a tidal wave. But the vitriol is forgiven because it's the insular behavior of the "cool kids" wearing resentment like fashion. The types we hated when we were younger and less cynical. Maybe even victimized by them. Before many of us became just downright mean ourselves.
You can cut the hypocrisy with a knife.
Most people look the other way. Perhaps post pet pictures and wait for it all to soon subside. Maybe the Nazi images of Hitler will someday go away. Hope springs eternal.
Good goddess, is it possible that those still upset over the election results will get a grip on their emotions? Will the over-the-top spittle-laced venom eventually cease?
The news media is little better. Not those Facebook-targeted pseudo-news "articles" pumped out for re-posting by easily manipulated fools of all stripes. Nope, the regular press.
Smug reporters and pundits, always relishing high-drama, gin-up conflicts and subsequently sit back and watch the ensuing explosion. They then move on to manufacturing the next indignation, not seeming to realize everything eventually gets lost in the mind-numbing muddle of continuing rage. When everything is an atrocity, nothing is.
The latest imbroglio involving iconic civil rights pioneer and long-serving Congressman John Lewis is a perfect example of how we have become objects of easy exploitation.
Lewis is undoubtedly frustrated by his party's newly worsened and historically low electoral status due massive Democratic losses in local, state and federal elections across the country over the past 10 years. He faces ongoing diminished influence as a member of a House minority and a national party cast-out of both sides of the Hill and the White House, state legislatures and governorships.
Lewis publicly characterizing Donald Trump's presidency as "illegitimate" only days before inauguration was inappropriate and itself malfeasant. Lewis won't be attending the inaugural, a repeat of his stay-away from George W. Bush's 2001 swearing-in.
Sure, it was a calculation. Baiting Trump on Twitter is no magician's trick.
Either Trump will prove to be savvy disruptor of the politics-as-usual Americans detest, or chaotic destroyer of a national institution. But he is due the respect appropriately afforded the newest and, in the words of his outgoing predecessor, "fairly elected" national chief executive.
It's likely that this week's Presidential Inauguration won't quell the "I'm so hip, I'm displeased" online certifications, but only exacerbate this trendy behavior.
Such embarrassing foot stomping wins lesbians and gays few friends. We risk alienating actual and potential allies by unseemly hegemony and hatred.
Worse are the ridiculous claims of impending LGBT Armageddon most gays don't believe and only sabotage a community's credibility.
We're not headed to concentration camps, nor is Trump gassing up any transport trucks. Illusory victories won by presidential orders signify we opted for transient gains by seeking only convenience and not consensus.
We've won civil equality not so much by legislative fiat, but by coming out to family, friends and associates, telling our stories, having a face. The modest work remaining is dependent on that foundation and relies mostly on the support of others – notably the business community that takes a positive view of potential post-election policy reforms.
It's time to heed the cautionary tale that falsely "crying wolf" will result in later being ignored.
Mark Lee is a long-time entrepreneur and community business advocate. Follow on Twitter: @MarkLeeDC. Reach him at OurBusinessMatters@gmail.com.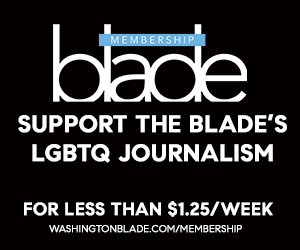 Sign Up for Blade eBlasts