January 19, 2017 at 4:28 pm EST | by Shannon Gilreath
Europe's Islam problem and U.S. immigration policy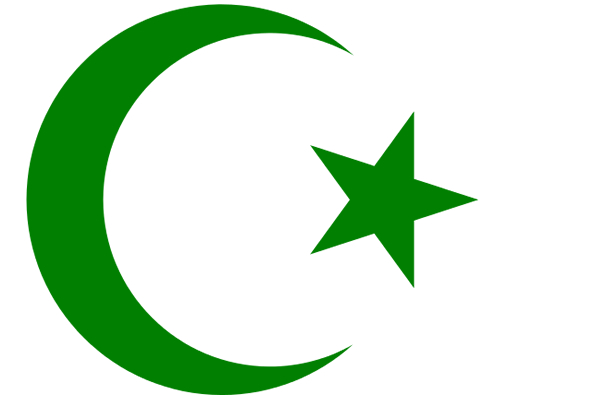 I come from the American Left. I am a feminist. I am a gay rights activist. These commitments form the core of my professional and personal life. Consequently, the argument I am about to make for tighter U.S. controls on the immigration of Muslims may surprise some readers. It shouldn't. Islam is endemically antithetical to the well-being of gay people—primarily the people about whom and for whom I write. American liberals don't want to hear this argument, however, because they share, ironically, with American conservatives a rather unreflective commitment to the defense of religion at all costs. Conservatives think the answer to most any problem is their religion. Increasingly, liberals seem to think that the answer is simply more religion—something they like to call diversity.   
Because I am a lawyer, evidence matters to me. As the world still reels from the attack in Berlin, in which a Muslim drove a truck into a crowded market leaving 12 dead, we must realize that pretending that these attacks are random is a deadly charade. The Berlin massacre was a copycat of an even deadlier massacre, also perpetrated by an Islamist in a vehicle, in Nice, France. Only days before the Berlin attack, a 12-year-old Muslim boy attempted to blow up a crowd of people (by blowing up himself) elsewhere in Germany. In July, a Muslim attacked tourists with an ax on a German train. Deadly bombings in Paris and the Charlie Hebdo murders were also committed by Muslims. The list goes on. In America, the deadliest mass shooting on record was perpetrated by a Muslim who purposefully targeted the gay community by shooting up an Orlando gay club. And, of course, there is a much longer list of Muslim homicidal acts, including the well-publicized San Bernardino shootings and the Boston marathon bombings. If anything approaching this kind of destruction had been unleashed under the banner of any political organization, the Nazis or Klan for examples, the Left would be quick to condemn and short on tolerance for adherents who ask us to believe that they only subscribe to the ideology's nonlethal tenets. Because this mayhem is perpetrated in the name of religion, however, the gloves stay on. Even when the murderers tell us so in no uncertain terms, we are admonished not to believe them that their religion commands their behavior.
Of course, there are Muslims who do not subscribe to anti-gay views. I am frequently told that there are 1.5 billion Muslims, with the majority being peaceful and tolerant, etc., ad nauseam. Actually, the opposite is true. A majority of the world's Muslims participate in an Islam that is overtly hostile to gays and to Western ideals of equality. Islamic law is clear: the penalty for homosexuality is death. The exact method varies depending on the version of sharia law enforced, but dead is dead. In most sharia countries, homosexuality is punishable by death. In those where it isn't, whippings, public humiliation, and/or prison are par. And Muslims, unlike many immigrant communities, generally have no intention of integrating into more enlightened Western concepts of equality or tolerance.    
A survey of Muslims living in Britain in 2016 found more than half of them believing that homosexuality should be illegal. In Amsterdam, long revered by my generation as the "gay capital" of Europe, gay-bashings and murders have risen sharply with the influx of Muslim immigrants and "refugees," with some primarily Muslim neighborhoods now being entirely off-limits to Dutch gays.
The Koran, which I have read cover to cover, calls unequivocally for conquest and colonization for the propagation of Islam. Sadly, colonization of Europe may now be irreversible. In the United States, their numbers are still small enough to make the threat Islam poses less grave. We—particularly those of us who cherish ideals like gay rights and the equality of women and men—cannot afford political correctness. We cannot afford the propaganda. Of course, certain exceptions must be made for women and gay people facing real oppression at the hands of Islamic families and governments, but we must not risk an open door to an ideology that imperils our most cherished values—and our lives. We owe it to ourselves and our most vulnerable citizens to contain this very real threat to liberty.
A professor of law and of Women's, Gender, and Sexuality Studies at Wake Forest University, Shannon Gilreath is the author of 'The End of Straight Supremacy: Realizing Gay Liberation.'