Reviving Animotion
Long-dormant '80s popsters reunite for fun new album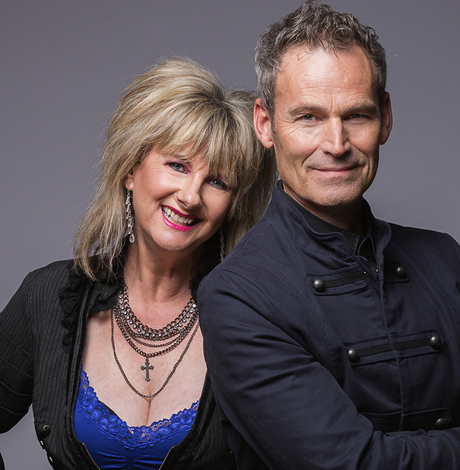 Los Angeles-based synthpop group Animotion became part of the fabric of '80s pop culture with their iconic 1984 single "Obsession."
Built on Princely synths pulsing with electricity like something off "1999" with a touch of new wave weirdness for good measure, the infectious single reached no. 6 in the U.S. and has remained a staple of '80s nights the world over ever since. They weren't quite a one-hit wonder, although they are often seen as such.
The follow-up to "Obsession," the less immediately catchy "Let Him Go," stalled at no. 39. The band's second album "Strange Behavior" (1986) was a flop, with lead single "I Engineer" struggling to only no. 76. A major-lineup shift followed, including the firing of lead vocalists Astrid Plane and Bill Wadhams who were was replaced by Cynthia Rhodes, an actress and dancer known for her role in "Dirty Dancing," and Paul Engemann. The new lineup scored one hit in 1989 with "Room to Move," but that was it. Animotion was relegated to the dustbin of '80s history.
Twenty-eight years later, Animotion is back with its original vocalists and first album since its precipitous dissolution. "Raise Your Expectations," out Jan. 20, is an apt title for a band returning from the dead after so long away, and by and large they exceed whatever expectations anybody may have had. Just hearing Astrid Plane and Bill Wadhams again on new material is a strange exercise in time travel that is a pure retro delight. First single "Last Time" is a synth-heavy melding of '80s sensibilities with a modern sheen. Its big melodic hook and rich layers of keyboards are at once familiar and fresh.
The rest of the album continues in much the same vein. Animotion stays grounded in its trademark sound of the past but updates it for a new millennium. "Not Your Lover" is a hard-driving synth-rocker with distorted vocals and jolts of guitar that give it an almost industrial vibe. "They Can't Touch You" is a melodic mid-tempo gem with a sweet vocal by Wadhams. "Bad Review" dives us right back into the band's glory days, beamed straight from their 33-year-old debut, with an energetic very-'80s sound. The song is a wry reflection on the quick ups and down of success, a topic that Animotion is perhaps more suited to address than anyone.
"Everything" is a complete departure, a gorgeous acoustic-guitar based ballad with sublime vocal harmonies. The tempo amps back up quickly with the club-ready title track, a song that if given a chance would be a prime candidate for a series of hot remixes. "Trust Me" is a more experimental track with a vast electronic soundscape, Astrid Plane's voice sounding just like we remember it from "Obsession" but somehow transported far into the future.
"You Love It" is another high energy dance-floor stomper, and the lovely "Surrender" is an old-school synth ballad with perhaps Plane's finest vocal on the album. "Raise Your Expectations" closes with a dynamic re-imagining of their old hit "Let Him Go," a futuristic hard-throbbing banger that's injected with far more pep than the original.
No, "Raise Your Expectations" doesn't tread any new ground, it's not going to be on year end "best of" lists and it won't spawn any additional Top 10 hits to add to the band's legacy, but it doesn't need to. "Obsession" will always ensure that Animotion holds a place in '80s pop lore, deservedly so. Hearing them back again with new music is an unexpected pleasure not only as an album but in what it represents: it's never too late to start anew, take a risk and follow your drive and passion wherever it may lead. Kudos to Animotion for having the fortitude to come back strong after so many years out of public awareness.
Bruce & Janet & John Legend, oh my!
Slew of iconic acts hitting the road after pandemic cancellations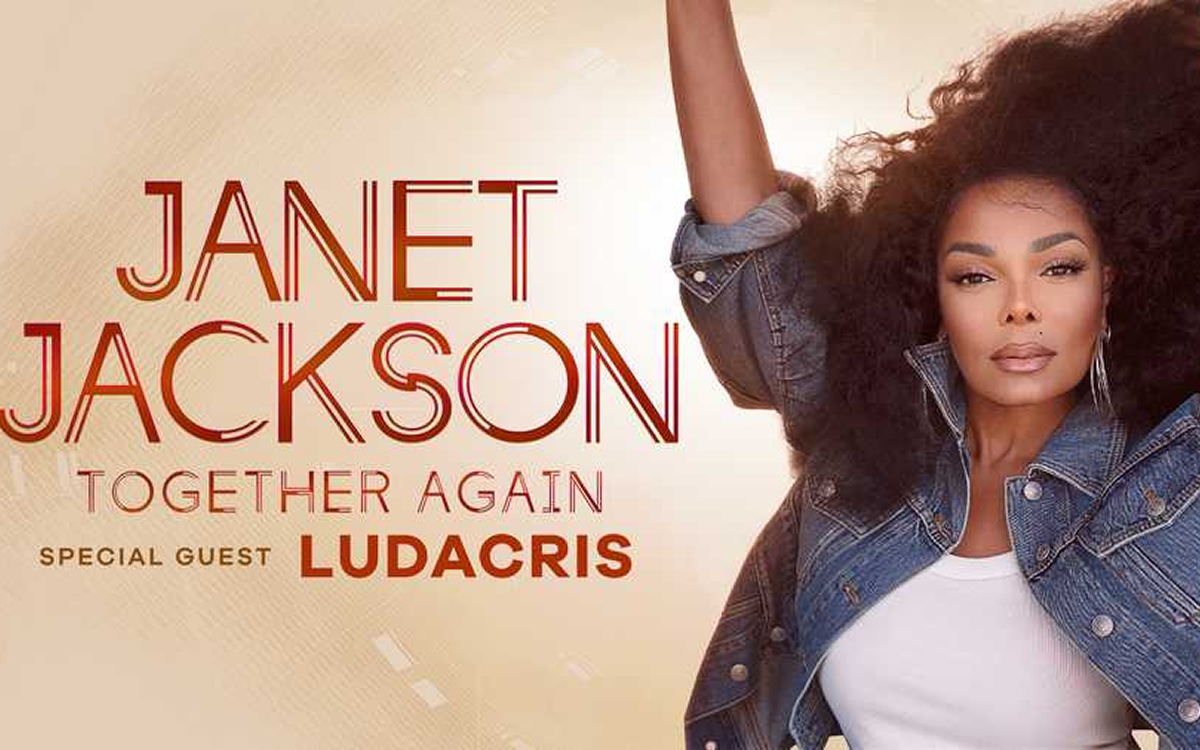 Pop and rock icons are releasing their pent-up pandemic frustrations by mounting huge tours this spring and summer. After three years of canceled and postponed shows, everyone from Bruce Springsteen to Janet Jackson is hitting the road at long last. But save your coins because the TicketMaster algorithms are driving ticket prices to astronomical highs. Here are a few highlights from D.C.-area venues this spring. Although some of the iconic acts aren't coming until summer — Beyonce, Madonna, Pink — several others are hitting the road this spring.
ANTHEM
Betty Who plays March 10; Keyshia Cole headlines the All Black Extravaganza 20 Year Anniversary tour on March 18; the Yeah Yeah Yeahs come to town on May 3; Seal brings his world tour to town on May 10; and the beloved Pixies are back on the road with a new North American tour stopping here on June 10.
9:30 CLUB
Don't miss Gimme Gimme Disco, an Abba dance party on March 18; Inzo arrives on March 31, followed by Bent on April 1; Ruston Kelly brings his The Weakness tour on April 17 along with Purr; The New Pornographers show on May 19 is sold out but there are tickets available for the May 20 show; The Walkmen have added a fourth show on May 23 because the other three shows are sold our;
CAPITAL ONE ARENA
Living legend Bruce Springsteen and the E Street Band are back with a vengeance, playing one of four area shows on March 27. (They're in Baltimore the night before.) If you missed out this time, don't worry, Bruce is playing Nats Park in September as well as at Baltimore's Camden Yards. April 1 brings the R&B Music Experience, including Xscape, Monica, Tamar Braxton, and 112. Blink-182 comes to town on May 23. And this summer watch for Sam Smith to continue his hot streak, bringing his "Gloria" tour to town on Aug.4.
JIFFY LUBE LIVE
Janet Jackson makes her highly anticipated return to the stage this spring, arriving in our area on May 6 along with guest Ludacris. The LGBTQ ally and icon has promised new music on her upcoming "Together Again Tour," which follows the pandemic-related cancellation of her "Black Diamond Tour." Jackson also plays Baltimore's newly renovated CFG Bank Arena on May 13.
OTHER HIGHLIGHTS
John Legend plays two nights at Wolf Trap on June 2 and 3; Charlie Puth follows on June 4. Wolf Trap also hosts the Indigo Girls on June 7 just in time for Pride month. Celebrate St. Patrick's Day with the Smithereens at the Birchmere on March 17. Fans of '80s alternative will be lined up for the Church also at the Birchmere at April 4, followed by Suzanne Vega on April 26. Amy Grant returns to the stage this spring and plays the Birchmere on May 2. Echostage plays host to a slew of buzz worthy shows this spring, including Ella Mai on April 8 and Fisher on May 12.
Internationally acclaimed pianist to play at Strathmore
Brian Ganz to celebrate 12th annual concert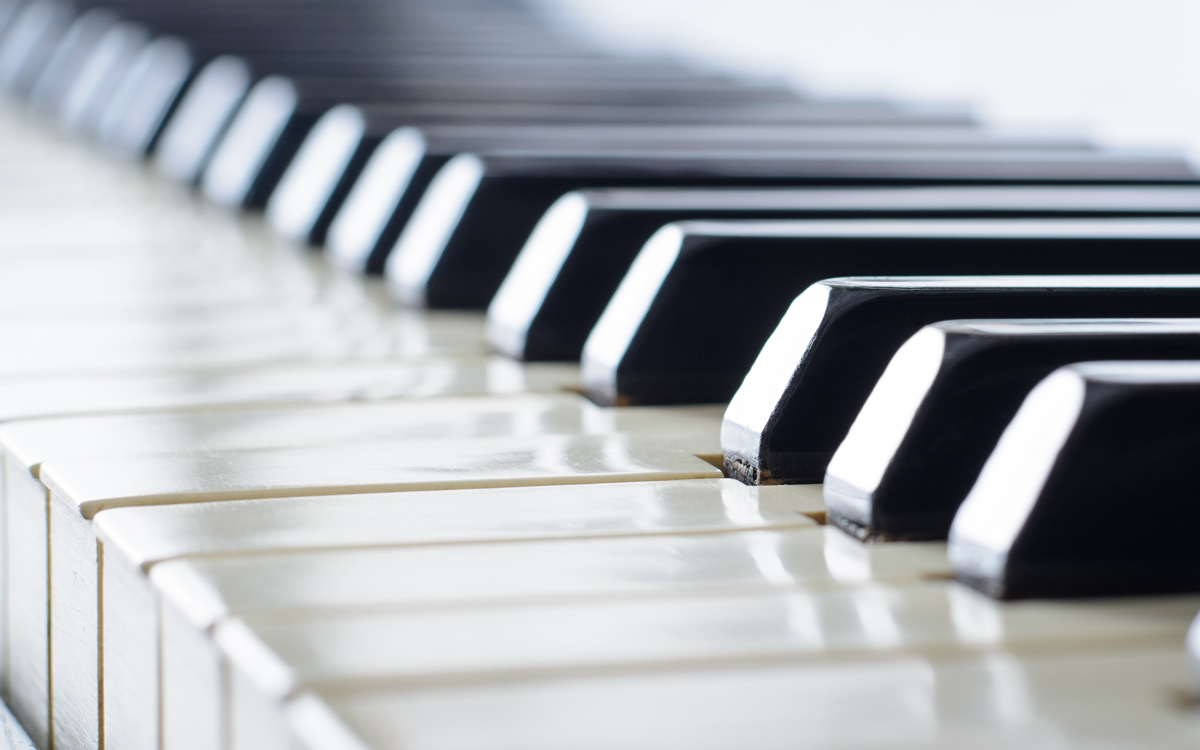 "An Evening of Chopin's Chamber Music with Brian Ganz and Friends" will be on Saturday, Feb. 25 at 8 p.m. at the Music Center at Strathmore.
Pianist Brian Ganz will celebrate his 12th annual concert in his quest to perform the complete works of Frédéric Chopin. He will be joined by Carter Brey, principal cellist for the New York Philharmonic, and Laura Colgate, concertmaster for the National Philharmonic. The artists will perform all the major chamber music works written by Chopin, including the rarely heard Trio in G minor for piano, violin and cello, Op. 8, as well as the famed Sonata for Cello and Piano in G minor.
Ticket prices start at $29 and free for young people 7–17. For more details, visit nationalphilharmonic.org.
Boston Gay Men's Chorus builds bridges in new documentary
'Music Triumphs Homophobia' chronicles group's travels around the world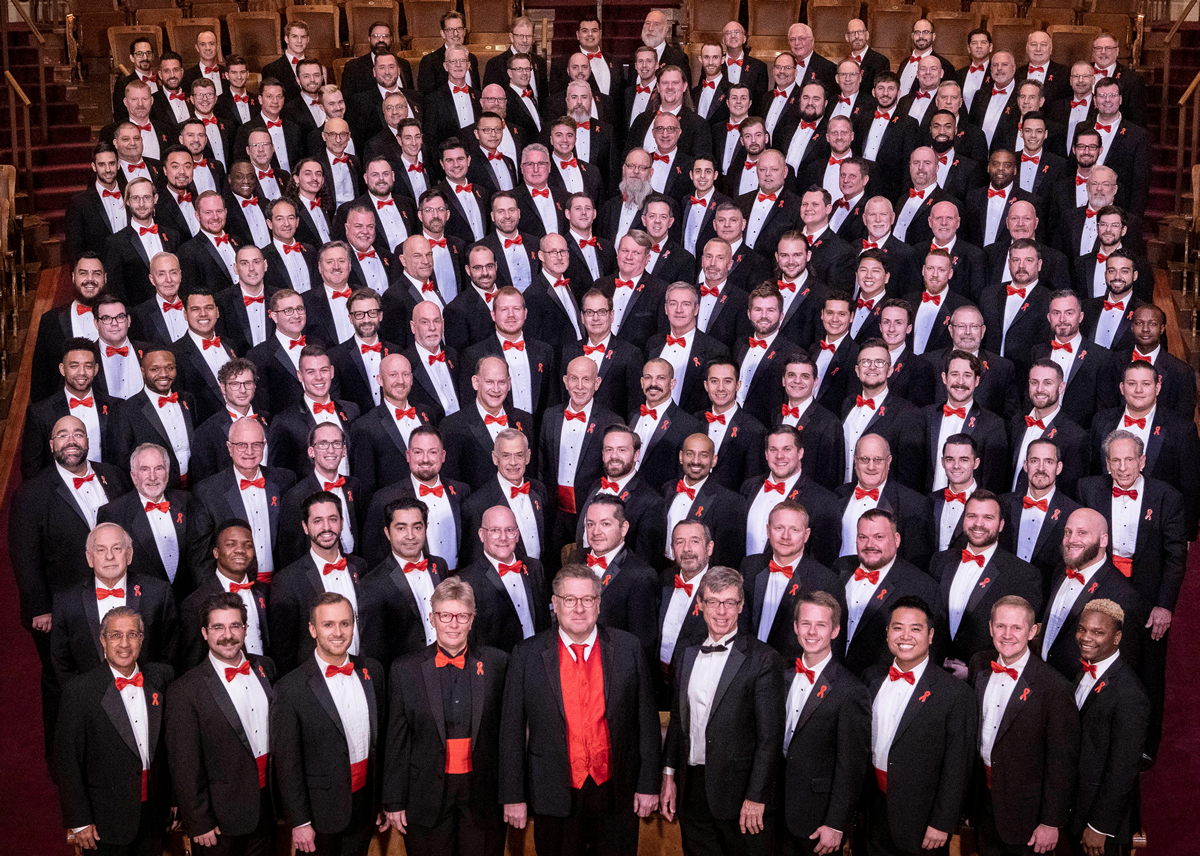 Poland, Turkey, and South Africa are among the places the Boston Gay Men's Chorus has traveled, facing discrimination, but also finding acceptance and camaraderie on the road.
"Music Triumphs Homophobia," a new documentary available on Amazon Prime Video written and directed by filmmakers Craig Coogan and Michael Willer, follows the Chorus's tours around the world and grapples with how spiritual LGBTQ people contend with the homophobic mistranslations of religious texts. It also explores the power of music.
"Our goal is to share … the joy and inspiration that music can have in overcoming prejudice," Coogan, the former executive director of the chorus, said in an interview. "What BGMC has done for 40 years, and other choruses have done as well, is infusing the world with joy, inspiration, and hope."
And it's not just Christianity that misinterprets religious doctrines, Coogan said.
"It wasn't just Christian, and it wasn't Muslim. It wasn't Jewish. It wasn't one particular denomination. It actually was overall," Coogan said.
The Boston Gay Men's Chorus was founded in 1982 and is comprised of more than 200 performers, from all different backgrounds. This diversity of perspective is what drives the mission of the chorus and the documentary, Coogan said.
"The universality of coming together as one voice, to tell one story, is incredibly powerful. And I think that's what audiences identify with," Coogan said.
Because the Boston Gay Men's Chorus had to go on hiatus from performing at the onset and height of the pandemic, Coogan and Willer sought out a solution — to put together a documentary chronicling the history and work of the group.
The pair already had most of the footage before putting together a full, nearly two-hour documentary was a reality for them. For years, people at the chorus, including Coogan and Willer, had captured the various trips for the archives.
"This actually afforded us a unique opportunity to immerse ourselves in 30 terabytes of footage," Willer said.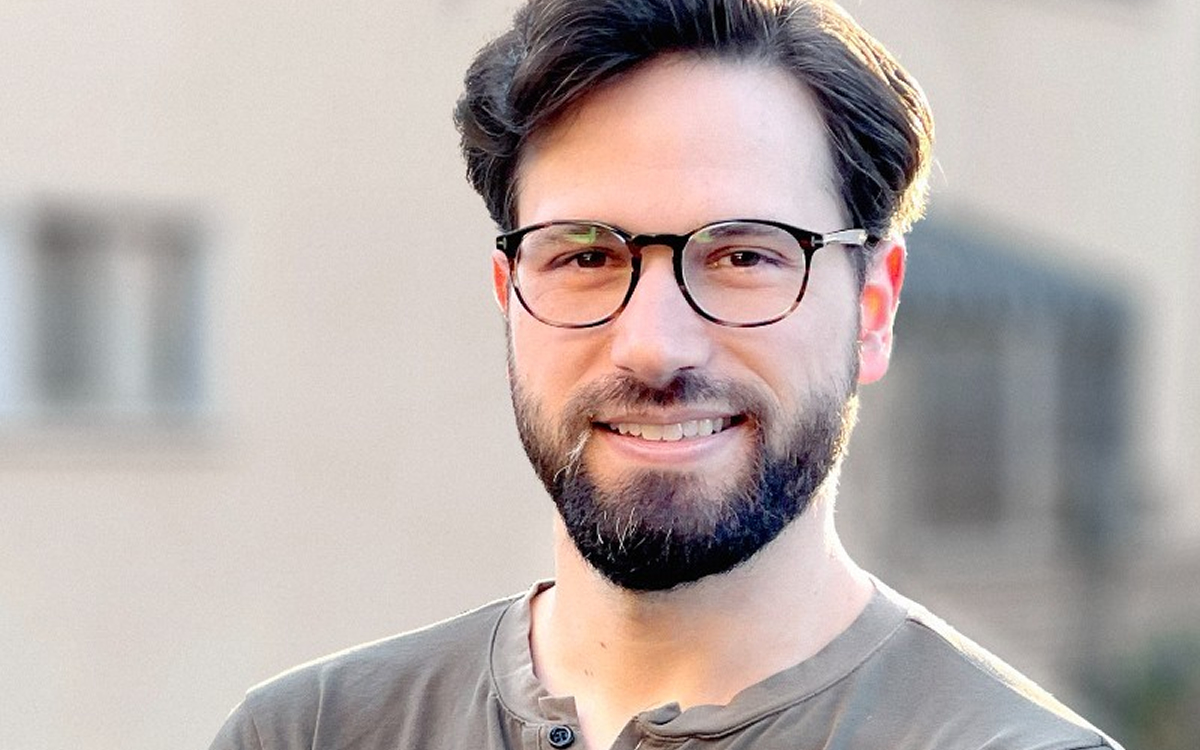 Coogan and Willer put together the footage and filled gaps with additional interviews, which they filmed in a studio at the height of the shutdown while following health and safety protocols.
The entirety of the music paired with the documentary is also produced by the chorus.
Coogan and Willer hope LGBTQ people and non-LGBTQ people alike watch the film and that they experience a "shifting perception."
"We tried to cover as many different perspectives as we had access to that had stories to share," Willer said. "And to give a sense of relatability and humanity to people that are human, and deserve to have their voices heard, and hopefully in a way that is affecting, and that lasts for whoever might watch it."
"It's not about one person, but all these different perspectives," Coogan added.
The title of the documentary is a spin on a translated news headline in Poland when the chorus went there in 2005 — "Music Triumphs Intolerance." It also communicates the mission of the group in a clear, concise way, Coogan said.
"When it really comes down to it, music does triumph over homophobia," he said.