Diane Rehm successor is not who you'd expect
Out '1A' host Joshua Johnson is passionate journalist first and foremost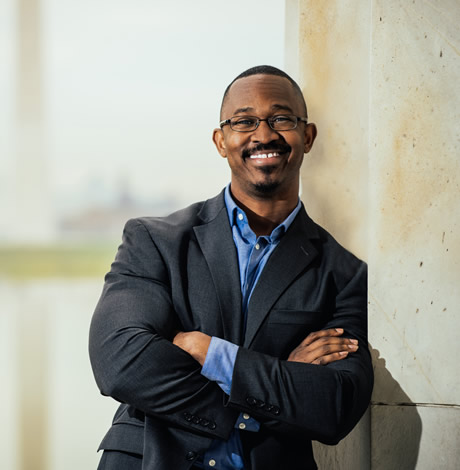 It was last Halloween weekend when Joshua Johnson got the call that he'd been named Diane Rehm's successor.
Rehm, who began her eponymous National Public Radio call-in show in 1979, retired in December and as of Jan. 2, WAMU broadcasts a new show, "1A" in what had been "The Diane Rehm Show's" timeslot.
Johnson had subbed for Rehm two days last September and shadowed her another day. Based in San Francisco for the last six-and-a-half years where he was morning news host for KQED while also teaching podcasting at the University of California (Berkeley), Johnson was in Palm Springs visiting friends with Joe Gallagher, his boyfriend of a year and a half, when he got the call. He says it's a moment he'd been working toward since age 6.
"This wave of peace washed over me and I just got very calm," says the 36-year-old South Florida native. "It was like my fists finally unclenched after weeks of waiting. I didn't have that moment of, 'Oh my God, I'm going to do the show.' It was just kind of like, 'Finally — I've been waiting on this for my entire life and now it's going to happen."
"1A" is a live, two-hour daily WAMU radio program distributed nationally by NPR each weekday at 10 a.m. that seeks to "provide deep conversation about the thorniest issues of our time delivered with insight, intimacy and personality." It's both a new, freestanding show but also a successor to the Rehm show, whose "legacy of civil dialogue and analysis" its team hopes to continue.
Producers were initially almost certain they'd hire a woman to succeed Rehm.
"We weren't 100 percent sure, but you know, sort of in the high 80s or 90s," says Rupert Allman, "1A's" executive producer. Johnson won the search team over, Allman says, with his "huge relatability."
"There was something about his own curiosity and his manner that was really appealing," he says. "Especially the idea that he was very much interested in civil dialogue, taking time to develop arguments and not always chasing the next shiny ball. Those pieces came together and the stars began to align and that was it."
Nobody's universally loved in this era of Internet trolling, but early signs are strong for Johnson. "1A" is being carried on 204 stations with more expected in April ("The Diane Rehm Show" was carried on 198) and WAMU says the show was the No. 1 regional performer in its time slot throughout January, the latest month for which figures were available. WAMU says it expects the show will have a weekly audience of about 2.5 million soon based on early numbers.
Johnson, as loquacious as you'd expect, sat with the Blade in a WAMU conference room on Feb. 16. His comments have been edited for length.
WASHINGTON BLADE: How do you feel it's going so far?
JOSHUA JOHNSON: It's going well. Very, very busy. There's no lack of things to talk about for sure, but it's good. Launching a national show, any new show, is a heavy lift to say the least, but we have an amazingly good team and we've had lots of support from listeners and stations. We've found interesting ways to talk about what's going on in the world and to divert from the headlines that have everyone's attention to talk about other topics that may be getting lost in the shuffle around the new administration. And we've also found ways to take a breath and just do topics that are fun or different as a little relief from the top of the news cycle, so I think it's been good.
BLADE: What's your strategy to turn this into more of a Johnny Carson-to-Jay Leno kind of succession as opposed to, say, a Pat Sajak kind-of thing?
JOHNSON: The only thing we can do is control each day's program and that's what I try to focus on. I never worry about the 37 years that came before me. That's Diane's legacy and that's solid and done. …. If you worry too much about the distant future, you miss the opportunity to really knock out today.
BLADE: Has the learning curve been about what you thought it would be?
JOHNSON: I tried to come in with very few expectations other than it would be really, really hard and it has been. …. But we've gone down from me working like 16-17-hour days to more like 12-13, so that's a big step forward. … It's just a mountain of work even under the best of circumstances.
BLADE: What's been your favorite episode so far?
JOHNSON: I don't have one. We did a Sunday show a few weeks ago on the immigration ban and we just let stations air it if they wanted to. … But we probably haven't done my favorite show yet or even conceived of it. I think for me to start grabbing onto favorites at this point would set the bar too low for what we want to be. I don't think what we've done in our first month will compare to what we'll be doing a year from now or five years from now.
BLADE: When things are crazy, do you get energized or stressed by that?
JOHNSON: Probably a little bit of both. I tend to be the kind of person that the crazier things are around me, the calmer I get, which is how I survived breaking news. … But you have to be on the outer edge of your comfort zone in order to grow, so I just accepted that that was going to be the way it was going to be some days or maybe even most days.
BLADE: Was it hard to leave San Francisco?
JOHNSON: It was really, really hard … but this opportunity was worth it.
BLADE: Have you had any time to explore Washington much yet?
JOHNSON: No. I live a few blocks from the station here in Van Ness, so I walk to work because I cannot take a snow day. And everything I need is right here, the grocery store, the gym and so on. Once I get a better handle on the workload, I'll be able to get out more and see the city.
BLADE: Were you intimidated to accept?
JOHNSON: Not really. …. I think I was more grateful and humble. … I felt very ready. Like, "Yeah — I've been preparing for this for 30-plus years."
BLADE: You say you had this dream since age 5 or 6. How was this type of thing even on your radar at that age?
JOHNSON: Well, Kermit the Frog played a reporter on "Sesame Street." …. I grew up seeing Ed Bradley on "60 Minutes" or Bernard Shaw on CNN or Dwight Lauderdale on my local Miami ABC station. Seeing those black men doing what I wanted to do just instantly clicked for me. I always had an affinity for broadcasting. I just didn't know what form it would take.
BLADE: So was it something you chose or did it choose you?
JOHNSON: Well, it has to be both. Just because destiny knocks doesn't mean you have to answer. It went through a lot of permutations of whether I would answer or how I would answer and then eventually it became that one thing that I knew if I didn't go after, I'd regret the rest of my life.
BLADE: Had you been a big listener of "The Diane Rehm Show"?
JOHNSON: Yeah, I listened to her in South Florida on the station where I grew up, WLRN. I never thought I'd be her successor, but yeah, I listened to her for years.
BLADE: How do you decide on the balance between meat-and-potatoes news topics and lighter stuff? 
JOHNSON: I don't think it's a matter of balancing lightness against substance. The show we did on country music was very substantive. What we're always trying to figure out is what is it about today's show that a fan would tell their friends, "You gotta listen to today's '1A.'" Why? How do you answer that? if you start there and work backwards, you can build a great show. So even if it's a lighter topic like country music today or the Grammy Awards or the Super Bowl, we never want it to feel like, "OK everybody, we know life is really hard so we're just gonna give you some sugar and candy for an hour." That's not good enough. Even if it's not politics or not some trouble-in-the-world topic, it still has to be time well spent. Plus, I get bored easily, so I get tired of talking about the troubles of the world all day. …. It can't be all sugar but it can't be all steak.
BLADE: Some people are saying there's been more sugar though lately. The Super Bowl show got some flak. 
JOHNSON: It depends whose table you're dining at. I think there are different ways to talk about different things. I did have a listener who got very snooty about the Super Bowl show …. but there are many aspects to a cultural event like that that are worthy of discussion. … Just because people listen to NPR doesn't mean they don't watch football and just because they listen to NPR doesn't mean they don't like pop music.
BLADE: True, but hasn't NPR always sort of been that hub where you could get something you couldn't just get anywhere else? If ESPN is doing round-the-clock sports coverage, do we really need to hear about sports on NPR too? 
JOHNSON: But we don't talk about the Super Bowl like ESPN would talk about it. We didn't get caught up in stats and who's up and who's down. We talked about it more broadly, about what was going on in Houston and sort of the politics around the event, the cost of buying an ad there and so on. We tried to make it really fun. One thing public media serves is to give people a diverse view on the world. Anybody who thinks public media is designed to be all meat and potatoes all the time has clearly never heard "Car Talk" or "Wait Wait … Don't Tell Me." … These are just wonderful shows that are about interesting things that make life worthwhile and we can't pretend that doesn't matter.
BLADE: Does the "1A" format give you more opportunity to weigh in than other journalism posts you've had?
JOHNSON: No. My job is still to be an analyst of the day's events. This is not the Joshua Johnson show. It's not my platform to tell you what I think about the news. I'm still a reporter. But that doesn't mean I can't call out inconsistencies. The other day we had a guest who kind of fudged an answer on climate change and I (called him out). But I can do it in a way that hews to evidence and fact and not just my belief.
BLADE: There's so much obfuscation in partisan discussions, though. How do you press people for clarity without sounding partisan, at least at times?
JOHNSON: The way we've been doing it —what we do works. You do your homework, you do smart shows, you ask smart questions and you don't worry about whether people like you or are comfortable with it. I'm here to perform a service as a journalist. … For me to start worrying about it now is to doubt the very reasons I came here. Facts still matter, the truth is still the truth and there are still such things as facts. People know and understand what the NPR standard is and outlets that don't follow that standard — I don't need to worry about people who deal in that kind of foolishness.
BLADE: How do you decide if you're going to pick up a thread after a break or not? 
JOHNSON: It depends what's coming up after the break. If we have a guest we need to get to or we have other questions that segue into that thought. Being in the studio is basically air traffic control because we have guests in the studio, remote guests, my script, my questions, I'm watching the clock, I have a timer that counts down to certain elements, then I have another screen that shows me e-mails and Tweets and Facebook posts and if we receive a voicemail during the show, we can play that. I have my laptop, which has more communication, I'm in touch with the control room and the newsroom upstairs and it's all happening at once. There are all these different elements that I have to make balance so it's a lot of plate spinning. It will be different every single day and I have to figure out in the moment what we're going to next and if it's duplicative of what we just said, how much time we have left and so on.
BLADE: How many people work on the show and are any of them veterans of Diane's show?
JOHNSON: I think we have 11. Two of them were former producers on her team. The rest are new hires.
BLADE: Do you anticipate getting more mileage out of the Trump administration than you otherwise would have?
JOHNSON: There's more to life in Washington so I don't look to any one sector of the news as my bread and butter. … Also, public radio is very committed to the idea of localism … so we can't allow the current political climate to eclipse all of that because then you're basically saying that localism doesn't matter anymore … so we keep that all in perspective.
BLADE: Even though "1A" is distributed throughout the country, doesn't it seem slightly odd considering WAMU's push for live and local to have brought you in from San Francisco? Some listeners were predicting a Washington person. Do you know how many names were in the hat? 
JOHNSON: I don't. I've heard different numbers but I honestly don't know nor do I know who they were. As for live and local, we are live and we are a program from WAMU. I think it's important to the DNA of public radio that local stations are a provider of national programming (gives examples). We are Washington's NPR station and we think the ability of WAMU to produce shows like "1A" and "Big Listen" is something we can be proud of. (Allman says Johnson's outsider status was a plus. "[We liked that] he wasn't from D.C., is not wowed by the Beltway. He brings a completely different perspective on the country. He gives the audience something new, someone they didn't know so it doesn't just seem like the business of shuffling people around.")
BLADE: You seem at times a bit more abrupt than Diane. Do you agree?
JOHNSON: I try not to be. If I interrupt, I try to apologize for it unless they're just going off the deep end. I try to be as respectful as I can but that doesn't mean we have time to let everybody finish their thought.
BLADE: How serious are you and your boyfriend? Any plans for him to move out here eventually as well?
JOHNSON: He owns a barbershop in San Francisco so there are some moving parts we'd have to figure out. For now, we're doing the bicoastal thing. We'll make it work.
BLADE: Is Millennial engagement a big push at NPR? Are NPR stations seeing the drop-off we hear about at the orchestra, the ballet, the mainline churches and so on? 
JOHNSON: Millennials have gotten a bad rap. They consume immense amounts of news and information — they just do it differently. There are a lot of NPR member stations that are trying to be where younger audiences are. … We're also getting better at saying, "Hey, maybe we don't have a relationship now, but check this out." Or, "We'll try to make ourselves available in a bunch of different ways and if you only listen once or twice, that's cool." Or, "If you're a fan of this podcast or station but don't yet understand why you should give, fine." … We're getting better at accepting people where they are in the continuum of use in public radio. …. I think the institutions that do well are going to be the ones that skate harder in the direction the puck is going, not just going in the direction they wish it would go.
BLADE: You told Diane Rehm you hoped race would inform the program but not be the lens of the program. What's the difference?
JOHNSON: Well, it's about taking the experiences of your life and using them to add context to a conversation. You know, my lens on life is that I'm an African-American man in the 20th and 21st century. I can't pretend that's not who I am. So for me to pretend that it's not or to pretend that I view life with no conception of race, that would be a lie. I have to acknowledge my life experiences. But at the same time as a journalist, I can step out of those experiences and try to view something from another person's perspective. I can't step outside of what I won't acknowledge. It's like taking off a shirt you don't admit you put on. I have to own the truth of my life … but I don't want people to feel like it's a black man's perspective on the news or that I'm a black man doing the news. Because I own the totality of who I am, I can step out of it as a journalist and say, "OK, let me see how people with different life experiences than me view this."
BLADE: Did either being gay or being black pose any career hindrances?
JOHNSON: I don't think either one was detrimental. I grew up in South Florida, which is a very gay-friendly news market. … I made a decision early on that I couldn't make a career out of telling the truth about everyone else's life while lying about my own. I knew eventually one of those lies would come back to bite me because one of them would be leverage for someone to use over me, so I decided I just needed to own the whole truth of my life and not let that be an impediment to my success. … Once you as a gay man deal with shame and you learn how poisonous it is, it can give you the leverage to never impute that shame on other people because it never helps, it never lifts up, it never clarifies, it never improves anything. … It burns everything it touches, so I just decided not to play with that fire because I knew what that burn feels like.
BLADE: That's profound — what age were you? I wouldn't have been able to articulate any of that at 16, 17, 18.
JOHNSON: I wouldn't have been able to say that to you at that age either but I tend to be a very logical person but growing up in the Baptist church … I just thought to myself, the scriptures say you will know the truth and the truth will set you free. Well, this is the truth of my life. There has to be some freedom in here somewhere and I just held on to that. This is what the book says. This has to make sense somehow. That thought process always served me well as a journalist so how do these two things lock together? I just allowed that process to play out.
BLADE: But you make it sound so tidy. Surely there was some angst at some point, no?
JOHNSON: Oh, of course there was. This was just the ending. But yeah, there were times it was awful, it was terrible. Coming out sucks even under the best of circumstances. But working through that gave me a way to figure out where my inner reservoir of toughness came from in terms of career. I knew I had this dream and I was too greedy to give up on it.
CAMP Rehoboth's president talks pandemic, planning, and the future
Wesley Combs marks six months in new role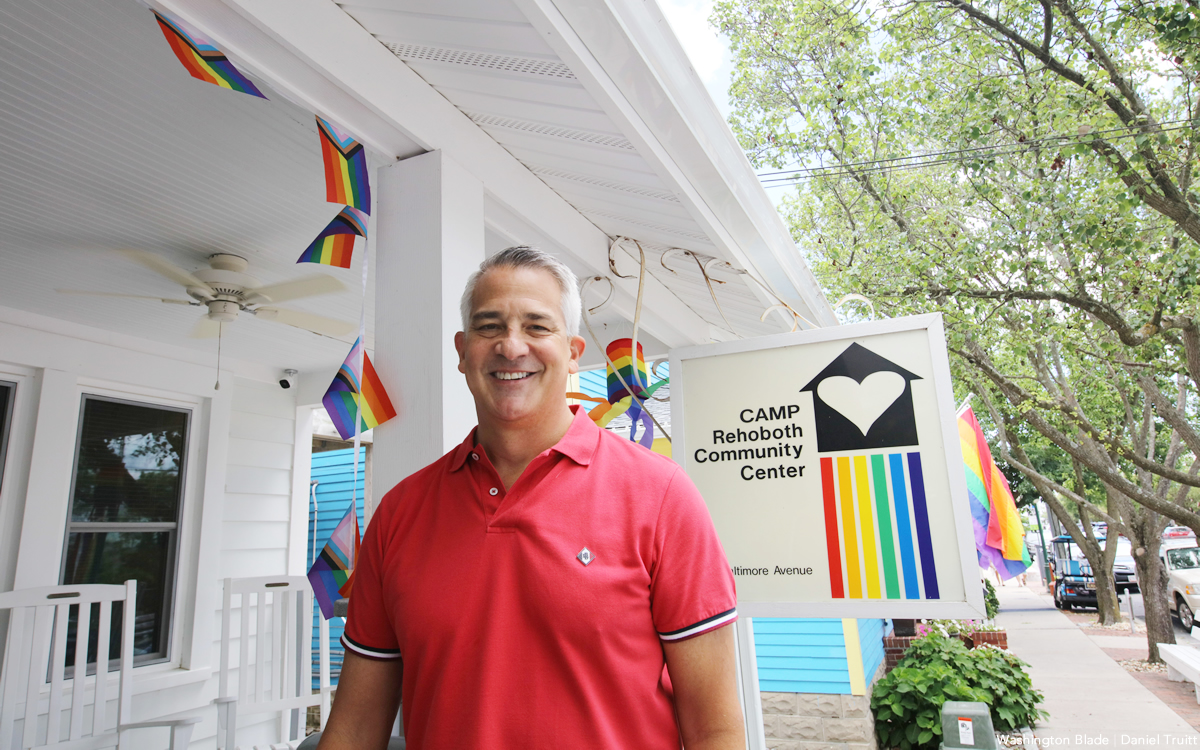 June marks half a year since Wesley Combs stepped into his role as president of CAMP Rehoboth. In a conversation with the Blade, Combs recounted his first six months in the position — a time he said was characterized by transition and learning.
Since 1991, CAMP Rehoboth has worked to develop programming "inclusive of all sexual orientations and gender identities" in the Rehoboth Beach, Del. area, according to the nonprofit's website. As president, Combs oversees the organization's board of directors and executive director, helping determine areas of focus and ensure programming meets community needs.
For Combs, his more than three decades of involvement with CAMP Rehoboth have shaped the course of his life. In the summer of 1989 — just before the organization's creation — he met his now-husband, who was then living in a beach house with Steve Elkins and Murray Archibald, CAMP Rehoboth's founders.
Since then, he has served as a financial supporter of the organization, noting that it has been crucial to fostering understanding that works against an "undercurrent of anti-LGBTQ sentiment" in Rehoboth Beach's history that has, at times, propagated violence against LGBTQ community members.
In 2019, after Elkins passed away, Combs was called upon by CAMP Rehoboth's Board of Directors to serve on a search committee for the organization's next executive director. Later that year, he was invited to become a board member and, this past November, was elected president.
Combs noted that CAMP Rehoboth is also still recovering from the pandemic, and is working to restart programming paused in the switch to remote operations. In his first six months, he has sought to ensure that people feel "comfortable" visiting and engaging with CAMP Rehoboth again, and wants to ensure all community members can access its programming, including those from rural parts of Delaware and those without a means of getting downtown.
Still, Combs's first six months were not without unexpected turns: On May 31, David Mariner stepped down from his role as CAMP Rehoboth executive director, necessitating a search for his replacement. Combs noted that he would help facilitate the search for an interim director to serve for the remainder of the year and ensure that there is "a stable transition of power." CAMP Rehoboth last week announced it has named Lisa Evans to the interim director role.
Chris Beagle, whose term as president of CAMP Rehoboth preceded Combs's own, noted that the experience of participating in a search committee with the organization will "better enable him to lead the process this time."
Before completing his term, Beagle helped prepare Combs for the new role, noting that the "combination of his professional background, his executive leadership (and) his passion for the organization" make Combs a strong president. Regarding the results of the election, "I was extremely confident, and I remain extremely confident," Beagle said.
Bob Witeck, a pioneer in LGBTQ marketing and communications, has known Combs for nearly four decades. The two founded a public relations firm together in 1993 and went on to work together for 20 years, with clients ranging from major businesses like Ford Motor Company to celebrities including Chaz Bono and Christopher Reeve. According to Witeck, Combs's work in the firm is a testament to his commitment to LGBTQ advocacy.
"Our firm was the first founded primarily to work on issues specific to LGBTQ identities, because we wanted to counsel corporations about their marketing and media strategies and working in the LGBTQ market," he explained. By helping develop communications strategies inclusive of those with LGBTQ identities, Combs established a background of LGBTQ advocacy that truly "made a mark," Witeck said.
Witeck emphasized that, in his new position, Combs brings both business experience and a renewed focus on historically underrepresented in LGBTQ advocacy — including people with disabilities, trans people and people of color.
Looking to the rest of the year, CAMP Rehoboth hopes to host a larger-scale event during Labor Day weekend. In addition, the organization will revisit its strategic plan — first developed in 2019 but delayed due to the pandemic — and ensure it still meets the needs of the local community, Combs said. He added that he intends to reexamine the plan and other programming to ensure inclusivity for trans community members.
"CAMP Rehoboth continues to be a vital resource in the community," he said. "The focus for the next two years is to make sure we're doing and delivering services that meet the needs of everyone in our community."
Melissa Etheridge shares Q&A in advance of April 26 Tysons tour stop
Rock pioneer finds inspiration in the past — from revisiting old demos to reconnecting with celeb pals like Ellen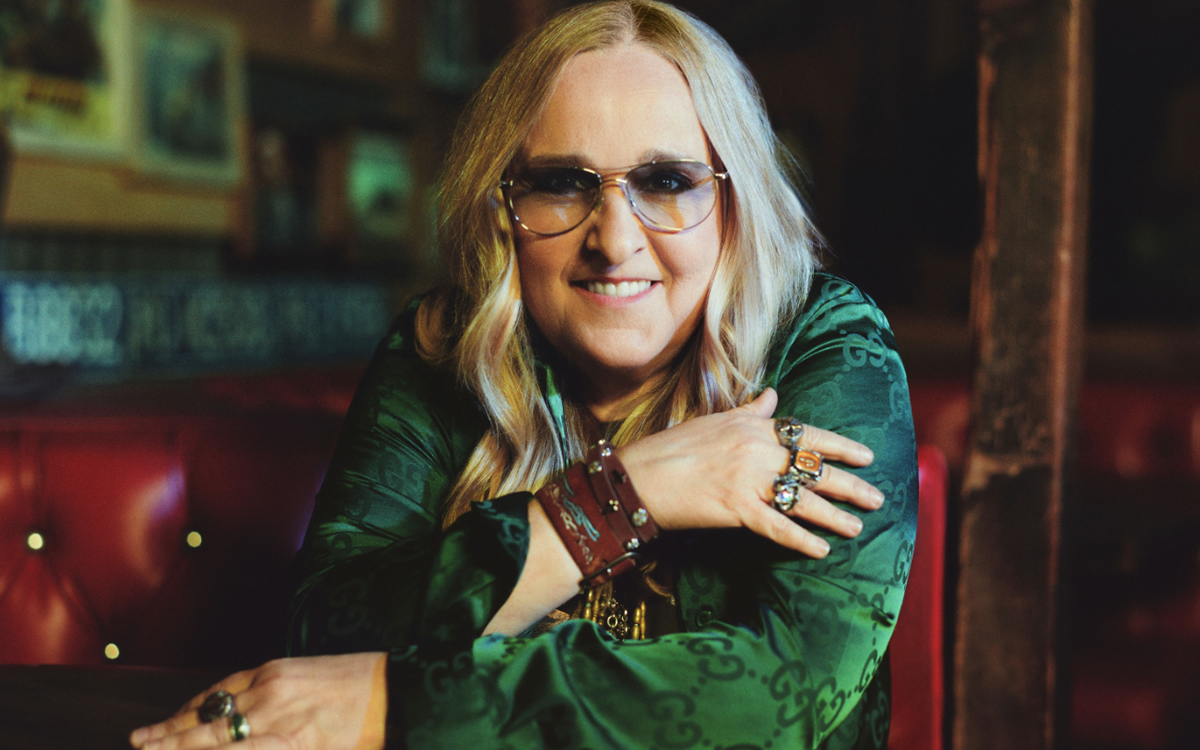 Melissa Etheridge
'One Way Out Tour'
Tuesday, April 26
Capital One Hall
7750 Capital One Tower Rd.
Tysons, VA
7:30 p.m.
Tickets: $55
ticketmaster.com
capitalonehall.com
melissaetheridge.com
We caught up with rock legend Melissa Etheridge on April 8 by phone from Snoqualmie, Wash. — it's about 26 miles east of Seattle —where she was playing the Snoqualmie Casino on her "One Way Out Tour," which plays our region on Tuesday, April 26.
It's named after her latest album, released last fall, which found Etheridge, who's been out since '93, revisiting demos from early in her career.
Her comments have been slightly edited for length.
WASHINGTON BLADE: "One Way Out" sounds like such a cool project. Was it all re-recorded stuff of old songs or were some of those vintage takes on the record as well?
MELISSA ETHERIDGE: The last two songs, the live songs, were from where? From 2002? OK, but the other songs were newly recorded.
BLADE: And how many of them did you remember?
ETHERIDGE: You know, when I found them again, they all came back very clearly. And I was like, "Oh, this is — why did I throw that away? That's weird." And I really enjoyed, you know, hearing them, they were just old demos. I'd never done full-blown recordings. So I thought, "This is great, I want to do these songs."
BLADE: We have a relatively new venue you're going to be playing, Capital One Hall. I've only been there once. You excited?
ETHERIDGE: Yeah, it's always fun. I love the D.C.-area crowd. It's just really, really nice.
BLADE: And how do you decide where you'll be? Or do you have any say in it?
ETHERIDGE: Well, it's not necessarily me. I do have a say in it, in what I want the whole tour to look like. But it is really up to William Morris, my agent, to find the right venue that understands what we need and the kind of atmosphere we're looking for that and the amount of people and, you know, that sort of thing.
BLADE: Tell me about Etheridge TV. I just wonder, when we were in that acute phase of the pandemic, wasn't it even remotely tempting to you to just take a break?
ETHERIDGE: No, because since I was 12 years old, I sang all the time for people, like five days a week and it's just been what I do. And so when it was like, I was looking at a massive, cavernous amount of time that I was going to be home, I still needed a way to pay the bills, so we put our heads together — I've got one of the greatest television minds with me, you know, my wife (TV producer Linda Wallem), so I had the space and I had the equipment, and I was like, "Let's do it." And it was really fun to learn new things. It was fun to learn about computers and sound and streaming and lights and cameras and all these things that I didn't know. … I feel a little smarter.
BLADE: When did you start back on the road?
ETHERIDGE: We went out last fall. We went out September, October, right around there. And you know, it was a little different, Now things are things are loosening up … but some places still require masks. But people are starting to get back out and it feels good. It's not the overwhelming thing that it was a few months ago.
BLADE: And what was it like being on 'Ellen' again for her final season?
ETHERIDGE: Oh, I love her. She's such an old friend. You know, I say that about myself, too. (chuckles) But, you know, she's just a relationship in my life that I have treasured. We've watched each other grow and the changes we've made and the successes and what we've gone through and I love that she had me on and just it was just a really — she's a dear friend. And she showed an old photo there, and we both said, "Oh, that was before we were so busy."
BLADE: Do you talk to her often?
ETHERIDGE: I would say we see each other socially once or twice a year. It just seemed like once we started having children, all my friends from my 20s and 30s when we were not as busy — it just gets harder to stay in touch and life got crazy.
BLADE: So when you were hanging out back in the day with Ellen and Rosie and everybody, how was it that Brad Pitt was in that group too?
ETHERIDGE: Well, my girlfriend (Julie Cypher) had been married to Lou Diamond Phillips and we were all very good friends with Dermot Mulroney and Catherine Keener and Catherine Keener did a movie with Brad, like a movie nobody saw, like Johnny Dangerously or something (1991's "Johnny Suede"), some really weird movie. So I met Brad before he was terribly famous. He was a part of that group. There was a whole group of all of us that just hung out, and we were all totally different. We were just like young, hungry Hollywood and we'd talk about, "Oh, I had this audition," or "I went and did this," and we were just all trying to make it in that town. So we'd get together and have fun.
BLADE: I was so terribly sorry to hear about Beckett (Etheridge's son, who died in 2020 at age 21 after struggling with opioid addiction). How are you and the rest of the family, especially (Beckett's twin) Bailey, dealing with it now?
ETHERIDGE: There are many, many families like us that deal with a loss like that. It just blows a family sideways. But we have a deep love and connection, all of us. We all knew he had a problem and it's a problem that starts way before he actually passes, so it was not a surprise. So now we're just living with the missing aspect. You try not to think about what could have been and you try to think about him in a happier place and that he's out of pain, so that helps us.
BLADE: Had he and Bailey been as close in recent years?
ETHERIDGE: They were very close, but in the last couple of years as he made worse and worse choices, we couldn't support that, so they were less close, but of course in her heart, it was her brother, he was very dear to her.
BLADE: Did you watch the Grammys? Was there anybody you were particularly rooting for?
ETHERIDGE: I watched bits and pieces of it. I had a show that night, so I didn't get to see the main thing, but I have seen pieces and I just love the crazy diversity and you know, the TikTok people winning stuff, it's like, "Wow, this is so not the Grammys I remember from the '80s," but that was what, 30 years ago? So it's all good.
BLADE: You were such a perennial favorite back in the day in the best rock female category. Were you pissed when they eliminated it?
ETHERIDGE: It's sad because I felt like the criteria they were using to judge what is female rock, they just really dropped the ball. I still think there are some amazing musicians that could be considered, you know, rock, but it feels like we're having a hard time even defining what rock and roll is now anyway. There's a whole bunch of strong women out there playing, rocking, you know, playing guitar, being excellent musicians and songwriters. If you can't call it best rock female, OK, call it something else.
BLADE: I remember so vividly when you were on the Grammys in 2005, in the midst of chemo, when you sang "Piece of My Heart." I remember you saying you were wondering how people would react to seeing you bald. Having been through that, any thoughts on the Will/Jada Oscars situation since her baldness, too, was due to a medical condition?
ETHERIDGE: You know, it's funny, I did feel a little remembrance of (thinking), "I just hope people don't make fun of me." That was kind of the first thing because to go out there bald, that was so different for me as an artist whose hair had kind of defined her. I was thinking, "How am I gonna rock without my hair?" I thought people might make fun of me, but I got over that. I just thought, "Well, if somebody makes fun of me, that just makes them look bad." So I just walked through it. And you know, it's hard to draw the line between what's funny and what's painful and how to look at something. I feel for all parties involved.
BLADE: When you go on these cruises, do fans give you some space or do they swarm around the minute you walk out? Is it even enjoyable for you?
ETHERIDGE: Yeah, it is. You know, we did our last one, now we're doing Etheridge Island, we now have a destination in Mexico, outside of Cancun, it's just this island that we're going to that is really fantastic. But I do I make myself available, I don't run away. When I have to be somewhere, I have a great company we work with called Sixthman that knows how to get me from point A to point B without being bogged down. But I do my make myself available. Everyone gets a picture with me. It's my work, but I love it. I try to make myself available but also have some time just for myself too.
BLADE: You Tweeted a few nights ago about having a tight curfew of just 90 minutes at a casino but then it worked out and you got to do a full set. Why are the curfews so tight at casinos?
ETHERIDGE: Why do you think? They want people at the tables. Like for tonight, we we settled on 100 minutes. They're giving me 10 extra minutes. I don't like it, but in some areas, the only really good venue is a casino, so if you want to reach your folks there, you kind of have to meet them half way.
BLADE: Yeah, but it seems like in concert halls, the curfews can sometimes be really tight too. Even Madonna got her lights shut off a couple years ago. Of course, she's notoriously late, but why are they so strict with these things nowadays?
ETHERIDGE: There are all different situations — concert halls often have union crews that will absolutely shut you down if you go one second over. There are also sound curfews, noise curfews, mostly with outdoor venues, but sometimes indoor as well. They have an agreement with the neighborhood. So you have people in the neighborhood standing by with their phones ready to pounce the minute it goes over one minute, they're gonna call the police. As a performer, you just realize, "OK, it's not just about me." When I don't have a curfew, I usually land at about two hours and some change. That seems comfortable to everyone. Any longer and I think I'm wearing my audience out. When I'm at a place with a shorter show, I just do my best.
BLADE: I know you're a big Chiefs fan. Did you watch that game back in January all the way to the end?
ETHERIDGE: Well, at the end of it, I was on the floor. My wife was like, "Honey, honey, there's still 13 seconds," and I was moaning and sort of getting my feet on the floor and, you know, laying down and throwing a fit. And she's like, "No, there's still 13 seconds." I dragged myself back to the television. And I couldn't believe it. I was like, "Wait a minute. Did we just win?" You know, just really crazy, really crazy stuff. … When you're a fan like that, it's a ride you can't fully explain.
BLADE: Are you in a cordial or good place with your exes? Does it get easier when the kids are starting to grow up?
ETHERIDGE: Oh, yeah. Oh, yeah. And you realize that it's best for the kids if you can really get along and that any sort of conflict that can't get resolved, that gets emotional, does no good for anyone. And absolutely, I have, I've gotten better at that as the years have gone by.
BLADE: Do you have the slightest inkling yet what the next studio album might be like?
ETHERIDGE: Well, I've got some interesting projects that I'm not ready to talk about just yet. But they have to do with my life story. There's a lot of digging up of my past and really telling the story. So I imagine the next series of music you'll get from me is going to be very focused on my journey. 
New Cranes sommelier brings spirit to wine and sake program
Stewart-Woodruff curates eclectic list for Michelin-starred restaurant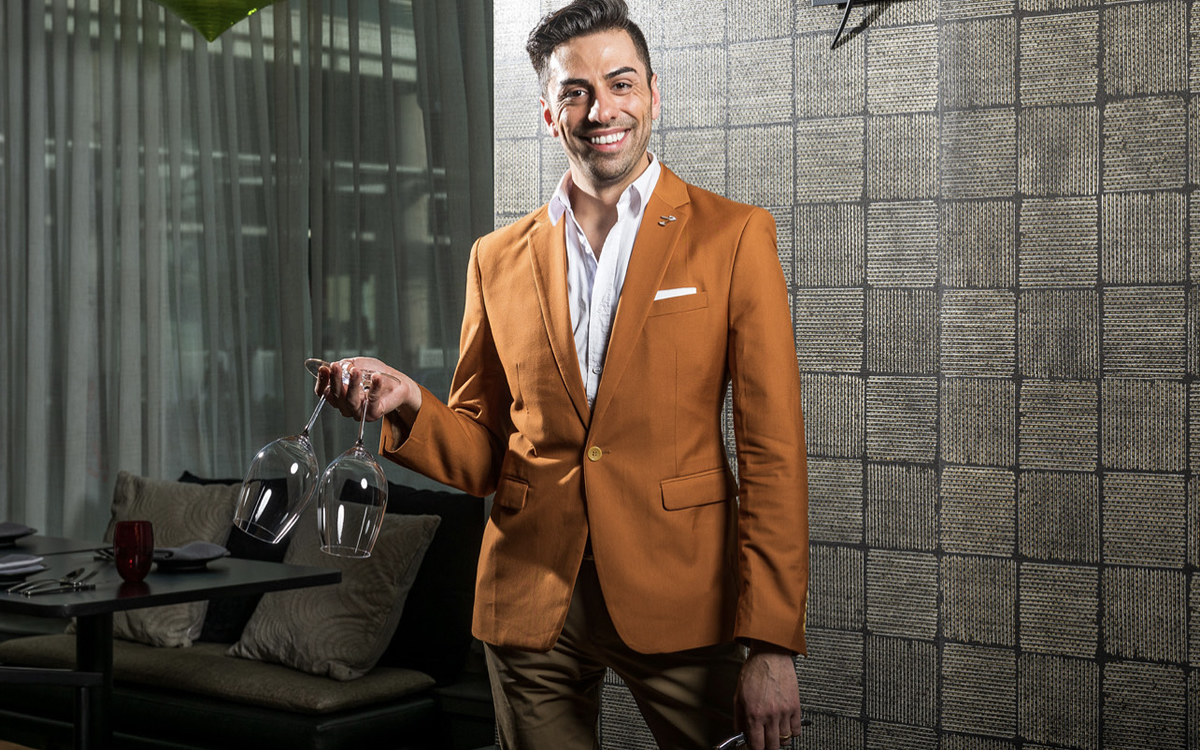 Outfitted in a blue damask dinner jacket with satin lapels and an energetic smile, Eric Stewart-Woodruff carves an impressive figure when chatting about his favorite vintages. Stewart-Woodruff, who's gay, is the new sommelier at Michelin-starred Cranes in Penn Quarter.
Stewart-Woodruff curates an eclectic wine – and sake – program focusing on pairings with celebrated Chef Pepe Moncayo's innovative, global flavors. Cranes, which explores intersections of Spanish and Japanese cuisine, opened just before the pandemic, and received a coveted Michelin star in 2021.
Stewart-Woodruff did not start off in the wine industry. In fact, he does not have any formal training in wine. Instead, after a career as a professional photographer, he pivoted to the restaurant industry, where he developed his love of wine. While working for a distributor, he connected with D.C.'s own District Winery. This opportunity allowed him to express his truest self, as a lead tour guide, wine ambassador and sommelier. He credits his identity and personality as his reason for thriving.
"I bring my whole self to work," he says, "offering a level of humanity and approachability."
After the pandemic temporarily shuttered District Winery, Stewart-Woodruff found himself interviewing at Cranes, enamored with Moncayo's "creative vision," he says – and was sold. He began in late summer of 2021.
Through his work in hospitality, Stewart-Woodruff notes that the industry can be hetero-male dominated. He has been able to break through by not holding back on his identity.
"I tend to play with expectations of what a sommelier may look or act like," he says. "I move away from what one may stereotypically look like, but still present like one."
For him, that means talking about wine and wine education "as if it were gossip," he says. "I like to view wine like we are at brunch. Wine has personality, it's performative, and it has stereotypes." He is seeking to break molds of specific likes and dislikes, exploring the depth that wine has to offer, in the context of the Spanish-Japanese Cranes menu. In fact, he says, Moncayo is supportive of his innovative, certification-less angle. "I become more relatable," he says.
He also presents original events. He paired with local guest sommelier Andrew Stover (also a gay man) on Tuesday, March 29 for a springtime showcase of specialty rosé wines paired with Moncayo's dishes. The duo poured tastes of specialty, small-batch wines from Brazil, Italy, Spain, Uruguay, and Maryland.
Leaning into the innovative spirit, the wine-by-glass list is not split by color. Instead, it is divided into evocative categories. For example, both a chardonnay and a pinot noir fall into the "Elegant, round, and mellow" category.
As a Spanish-Japanese restaurant, Cranes not only possesses an extensive wine cellar, but has consistently expanded its sake program. Sakes by the glass are split into the same exact categories. The very same "Elegant, round, and mellow" list includes Ginjo Nama Genshu and junmai daiginjo.
Stewart-Woodruff explains that wine and sake should be attended to similarly. "Sake is something you can think about like a beer in terms of production but treat like a wine," he says. Sake is a fermented polished-rice beverage, dating back more than two millennia in Japan.
"Sake has aromatics, texture, body, and finish." He takes pride in discussing customers' palate preferences, and turning them onto a specific sake, for their qualities of earthiness, acidity, or others.
"Many people don't experience sake outside of college or bars. Now, I can be a sommelier for sake, and for the marriage of Eastern and Western cuisine and beverage." He expresses excitement at being innovative in his sake beverage pairings, occupying a niche space. When discussing both wine and sake, he aims to bring an artistic flair and tour-guide enthusiasm to the table.
Woodruff credits his identity and background for his success. He aims to bring a level of humanity and approachability to what has been a formal, stuffy area. He has high ambitions to portray sake as sophisticated as wine in the customer's mind, "but it pairs well with Moncayo's conceptually ambitious menu," he says.
"Wine and sake are as eclectic as humanity. I want people to accept experiencing wine like the world has accepted me."