Why picking the wrong agent can cost you money
There are many kinds of Realtors so be sure to find the right one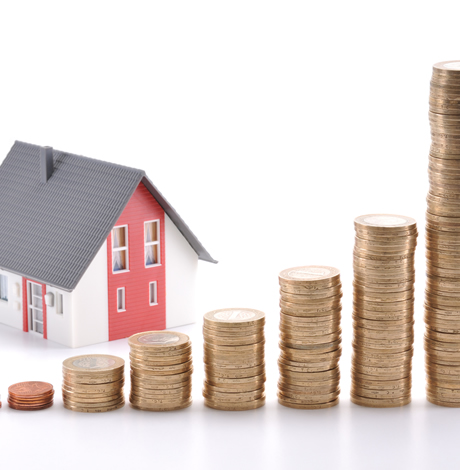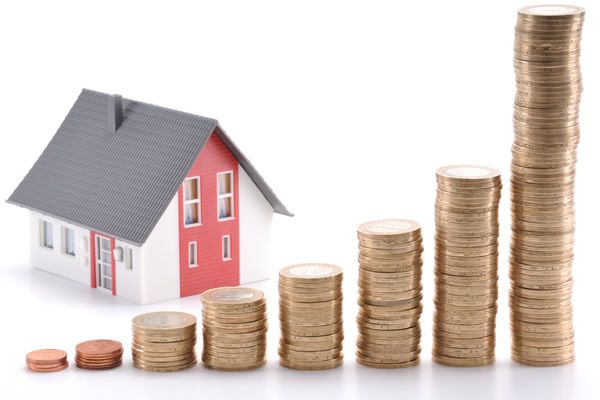 Let's face it, Realtors are portrayed pretty poorly in the media – typically as either a ditzy single mom, a pushy used car salesman type, or someone totally aloof in their own world (I'm looking at you, Phil Dunphy). These stereotypes used to really bother me, because they didn't reflect the hard-working, dedicated professionals that I typically encounter. We work with some truly excellent agents that make me proud to be a Realtor.
In the last few weeks, the spring market has really started to heat up. Many newly minted "agents" are throwing their hat into the ring to make, what they think, is a quick buck. As a result, we've encountered some very interesting situations. Maybe it's just that I am nine months pregnant and my patience is wearing thin, but I felt the need to educate the public on how picking the wrong agent can cost you. Here is a breakdown of some of the types of agents – and real life encounters we've had with them – that are the reason for our embarrassing portrayal in the media. So, please excuse me while I rant.
THE HARD-WORKING, COMPETENT AGENT. As I mentioned above, there are many, many excellent agents out there who go above and beyond for their clients and do a truly fabulous job. While most agents we deal with fall into this category, and I could go on and on about all of the wonderful aspects of those agents, this post is not about those Realtors.
THE LAZY AGENT. This type of agent is probably the most common offender in our profession. They got into real estate because it offered flexibility and they figured they didn't have to work a 9-5 schedule. Turns out, they were right. Real estate is not 9-5, it is 24/7! As agents, we are available when our clients need us, when other agents need us, when appraisers need us, and when home inspectors are available. We not only must be available 9-5 for the banks and title companies we work with during the work week, but also when our clients are available — usually on the weekends and in the evenings.
Agents who thought they were in for a cushy schedule get a rude awakening. Most eventually adapt to their new "flexible" schedule. However, there are those that cut corners to stay in the industry and try to make it work – to the detriment of their clients and anyone trying to do business with those clients.
Frequently, this type of agent also doesn't respond to questions or if they do, it takes them hours and the information is incomplete. They usually don't respond on weekends or evenings and if they get back to you, they act as if it is an inconvenience. This sort of response can cause many buyers to simply move on if they are not getting the information quickly enough or are not satisfied with the information do receive. It's the spring market — there are lots of listings and many of them have deadlines so buyers need to make quick decisions. Many buyers just say… "Next!"
THE PART-TIME AGENT. On the exact opposite end of the spectrum, there are many agents out there selling real estate "on the side." They may just work part-time, or it could mean they have a full-time job and they sell real estate only on weekends and evenings. So, they are far from lazy and are often working very hard, but they can be tough to reach and often don't know the ins and outs of the contract and general "norms" of the industry.
We aren't knocking people trying to get started in the industry. It's a tough job to get into as you often don't get paid for several months (fun fact – we only get paid after a client goes to settlement – so by the time a new agent gets a client, finds them a property or a buyer for their home and then goes to settlement, it's often six months before the agent gets a check for their work.)
I can understand that many people need to pay their bills. What I cannot understand is agents who will not answer their phones or emails from 9-5. It is completely unacceptable and an enormous disservice to their clients. If you have a listing and someone wants to show it, taking eight hours to get back to that agent might mean the buyers moved on to another property. That means a seller may have missed out on their buyer. If you're a buyer, same deal. You might have just lost the opportunity to see a hot new listing that could now be under contract.
THE INSINCERE AGENT. Worse than the lazy agent is the insincere agent. Luckily, we don't come across this type of agent very often. The insincere agent will tell you there is another offer on a property to try to get your clients to improve their offer when in reality, the other offer doesn't exist. Or, they might selectively choose which of your questions to answer, not replying to you if they answer is something you won't like. We reserve most of our venom for this type of agent.
THE NON-REALTOR AGENT. Most people don't know there is a difference between a Realtor and a real estate agent. All Realtors are real estate agents but not all real estate agents are Realtors. Being a Realtor is an additional certification or membership that a real estate agent can obtain. Becoming a Realtor means that, among other things, you must adhere to the Realtors' code of ethics. This is an important differentiating factor because it holds Realtors responsible for not lying to their clients or fellow agents. If they do, they could be fined and put their license in jeopardy.
THE INEXPERIENCED OR JUST FLAT OUT BAD AGENT. While this type of agent isn't devious and is often well-meaning, it can be one of the most dangerous types of agents to work with as a client. The problem is – they don't know what they don't know. Even worse, their clients usually don't know what their agent doesn't know.
We once had an agent tell us that she and her client are not currently on speaking terms so she couldn't get back to us on our offer. I mean, where to even begin!? Long story short, we moved on. That house is still on the market and to be honest, I would be shocked if it sold anytime soon.
Another agent recently told us proudly that they will turn away any offer that is not full price. This property was priced significantly higher than the comps. It, too, is still on the market. Granted, this agent's client should take a lot of the blame for this, but the agent shouldn't get a free pass.
Part of our job as Realtors is to educate our clients into the appropriate pricing for the property and at least encourage a "conversation" between buyer and seller through counter-offering.
Even if an offer starts out low, many times the seller can still get the buyer up to a price that is acceptable with a few rounds of countering The fact is, once a buyer is mentally invested in a property, they often will come up higher than they originally anticipated. But, you won't know this as a seller unless you engage them with a counter. It is highly ill advised to reject any offer, no matter how low it is. We had a listing where the original offer was over $100,000 under the list price – we ended up ratifying a contract on the property at a price that was significantly higher than the first offer and perfectly acceptable to both buyer and seller.
Sometimes, the agent doesn't even know how to put together an offer and we've had to draft the offer for their client – or re-write it completely. An agent who recently wrote an offer on one of our listings did not know he needed to include a certain contingency that his client definitely required. We nicely let him know that he probably meant to include it. Omitting this contingency could have been a major issue for his client.
Another example of how an inexperienced agent can blow a deal is by not understanding the "norms" of how an offer process works or not taking the time to find out how an agent is handling a multiple offer situation. If the listing agent doesn't set an appropriate deadline, or doesn't get back to buyer agents, buyers agents won't know how to proceed.
As a result, a seller could miss out on additional offers that would have escalated in price, leaving tens of thousands of dollars on the table for the seller.
We had a recent situation where a client was ready to accept a full price offer on their property over the weekend. However, we could tell based on the interest we were getting that by waiting until Monday and setting a deadline time that all agents were made aware of, that they would get more money. By waiting, we were able to get them an additional $30,000 with no home inspection negotiation (saving them from having to make repairs) and no appraisal contingency. Knowing the pulse of the market, we got a much better deal for our client.
Similarly, if a buyer agent doesn't know enough to let the listing agent know that their clients have interest, they could miss out on the property. Time and again, we've had buyer agents call us weeks after our listings go under contract letting us know that their clients were interested, even though they had never been in touch. Inexperienced buyer agents can be detrimental if they don't know how to find out about properties before they hit the active marker, to pull the appropriate comps, to best present the offer in multiple offer scenarios, or which types of inspections to schedule. There is a lot that an inexperienced agent just doesn't know.
THE BOTTOM LINE. Picking a real estate agent is a major decision. It can directly affect both your bottom line and your ability to buy or sell a house in the time and manner that works for you. As we've shown, there are a wide variety of agents in the business. Most are wonderful to work with, but there are still many – and especially in the spring market – that put their clients in tough situations that could cost them money. Often, the client doesn't even know it. It's critical to carefully think through who you are working with to buy or sell.
Allison Goodhart DuShuttle is lead agent for The Goodhart Group, Alexandria's and McEnearney Associates' top producing real estate team. In 2015, she was nationally recognized by Realtor Magazine, being named to its "30 Under 30" club. Allison can be reached at 703-362-3221 or [email protected]. 
Rental housing discrimination and you
There are many ways landlords can disadvantage LGBTQ renters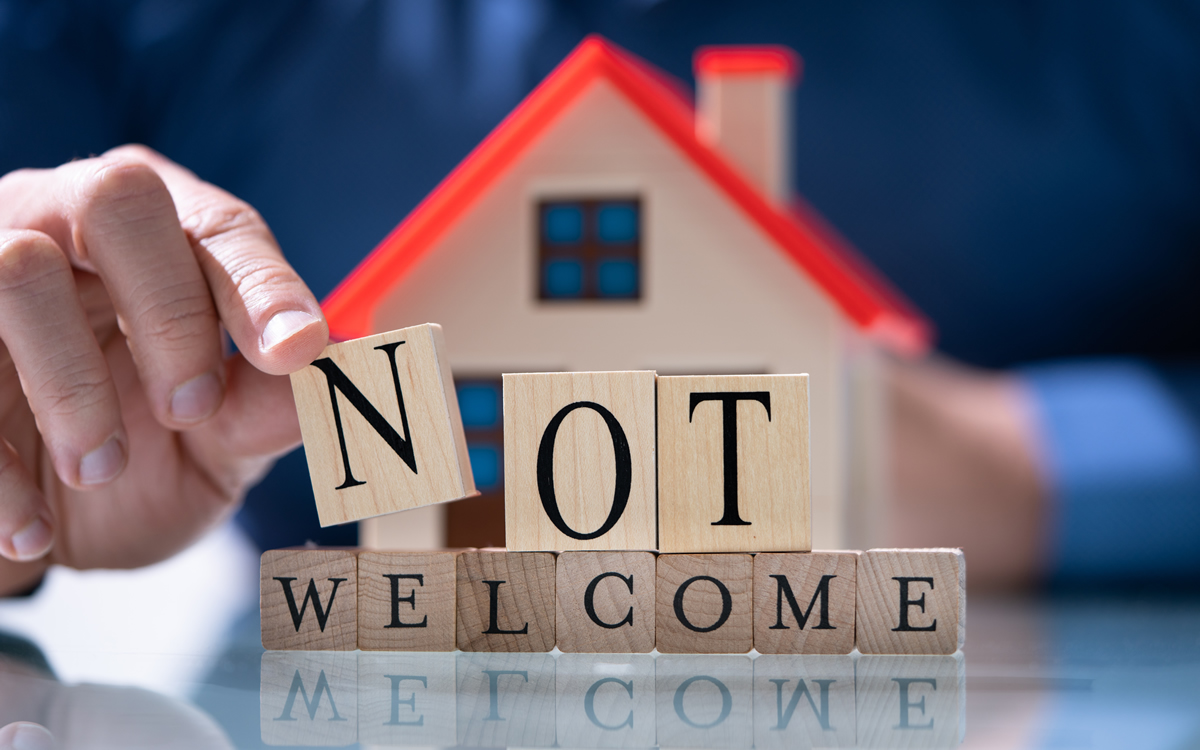 Housing discrimination based on sexual orientation and gender expression is illegal in the District of Columbia. This means that housing providers cannot refuse to rent to someone or treat them differently in their housing-related decisions because of their sexual orientation or gender expression.
But what might housing discrimination against LGBTQ home seekers look like?
Discriminatory treatment can occur at a number of stages in the home rental or purchase process, including when scheduling rental (or sales) showings, during a tour of the property, or during the application or post-application process.
But discrimination may also occur while you are living in a rental home. Today's discrimination may not be as blatant as an outright rejection or a snide remark about a protected category. There have been incidents of discrimination based on sexual orientation and gender expression discrimination cited in rental housing disputes and lawsuits.
Some of these include landlords refusing to rent or renew leases to LGBTQ tenants; harassment of LGBTQ tenants by landlords or from other tenants; imposing different rental terms and conditions; failing to provide necessary repairs or maintenance to a rental unit where LGBTQ individuals reside (while other non-LGBTQ tenants receive prompt service); as well as failing to take action against other parties who engage in discriminatory behavior toward the LGBTQ tenants.
But there is good news.
Housing industry leaders are actively working to eliminate these instances of discrimination in housing. Both at the national level through the National Association of Realtors (NAR) and at the local level through the Greater Capital Area Association of Realtors (GCAAR) association leaders are working with real estate professionals such as licensed sales agents, brokers, and property managers to improve understanding and sensitivity. Their overall promotion of Diversity, Equity and Inclusion (DEI) includes a substantial component surrounding sexual orientation and gender expression.
Christine Barnhart, Vice President of Strategic Communications at GCAAR told us, "We are doing our part to identify opportunities for diversity and inclusion conversation and education, and to promote the practice of inclusion and equity among our leadership, members, staff and within the industry." GCAAR seeks to drive a larger conversation around DEI In addition to their "DEI Champions" program, providing a summary of their larger DEI initiatives can be found on their website.  
That education of the key industry players is being delivered through a variety of initiatives and updates to codes and policies. Barnhart points out that the programmatic elements of the training being done keep their members up to date, "GCCAR's 'DEI Champions' program features three key diversity training elements:
"Completion of the six-hour 'At Home With Diversity' (AHWD) certification course
"The National Association of Realtors (NAR) 'Fairhaven fair housing simulation,' and
"NAR's Bias Override: Overcoming Barriers to Fair Housing video."
I took this certification course and found it very helpful. My original inspiration to become a GCAAR DEI Champion was to augment my service to the community. Now having been through the course, I'm better enabled to "put myself into others' shoes." I gained a stronger awareness of how each of us possesses inherent biases. And the program made me more authentically aware of the impact of my comments, my decisions, and my actions on others.
Similarly, the District of Columbia provides ethical codes and regulations for housing providers here in the city to address discrimination based on sexual orientation and gender expression. For example, D.C.'s Office of Human Rights (OHR) has implemented guidelines and training programs for landlords and property owners to ensure they are aware of their obligations under anti-discrimination laws.
These regulations, industry guidelines, ethic codes, and best practices all help to make the D.C. rental housing market more inclusive and welcoming than other jurisdictions for all individuals, regardless of their sexual orientation or gender expression,. However, if you feel that you have been a victim of discrimination, there are many agencies to turn to.
As a gay-owned business and long-term member of the Equality Chamber of Commerce, it is important to me that all who interact with me and my companies feel welcomed and taken care of, particularly the LGBTQ community.  Building on the foundation of the DEI courses, our firm will work to educate our staff and reinforce a culture of understanding and acceptance.  How about yours?
Scott Bloom is senior property manager and owner, Columbia Property Management. For more information and resources, go to ColumbiaPM.com.
The art beneath your feet
Select rugs that reflect your personal style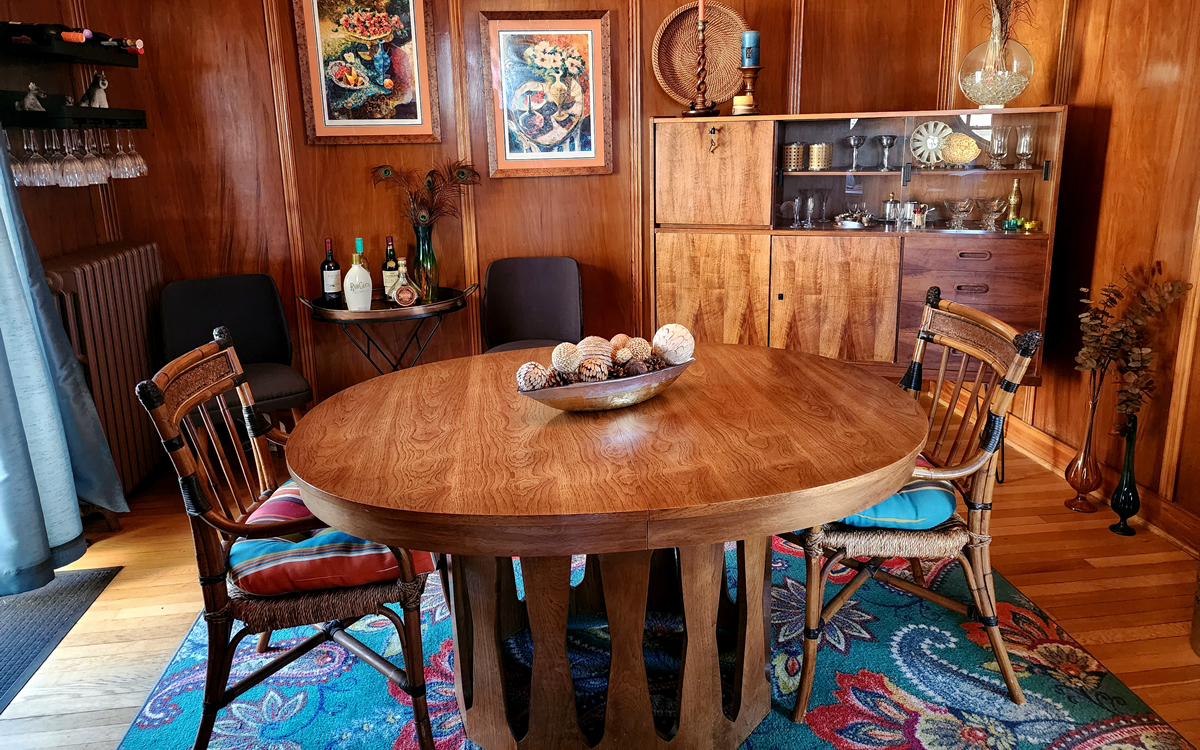 Buying art for your new home can be both fun and an investment for the future. You can scour local galleries, visit antique stores, or buy paintings and posters online. Sometimes, you'll even find local artisans displaying their work on the walls of real estate offices.
When it comes to a budget for art, the sky's the limit. From original oil or acrylic paintings to clay or marble sculpture, to lighting of Chihuly glass, there is much to choose from. Even street art and painted murals can bring joy to accent walls.
Personally, I have a fondness for contemporary lithographs in primary colors and Blenko glass, but no matter what your taste, you may find art you love right beneath your feet in carpets and rugs that enhance your décor. Before you choose a rug to anchor your furnishings, determine what it's made of and how it will work in your space.
Near the top of your budget, you'll find pure wool rugs. They stand up well to high-traffic areas like living rooms and feel cozy beneath your feet. Good at repelling water and dirt, they can be hand-knotted or loomed and may have fringed edges.
Natural fiber rugs made of jute, seagrass, and sisal work well on their own or as an underlayment for other rugs. While inexpensive, you may find that they shed fibers, so using a rug pad under them will keep those fibers from scratching your floor.
An animal hide rug often serves as a statement piece, with each being as unique as the animal from which it came. Thankfully, you can now obtain the same look with synthetic hides with natural coloring or even dyed in bright hues.
Cotton rugs, braided or hooked, provide a more casual look for less. Many are machine washable, but they fade easily, especially if used in areas of direct sunlight or high traffic. They are also slippery when used on hard floors, so be sure to place a rug pad beneath them.
Most wall-to-wall carpet and bound area rugs today are made of synthetic fibers such as polyester and nylon. Since these machine-woven beauties often mimic real wool and there are plenty to choose from, they are generally the most affordable.
Silk rugs are best in low traffic areas where there is little chance of pet accidents or spills. You may also see them hung on walls in lieu of paintings. These rugs will require professional cleaning and are among the most expensive offerings. In addition to the Persian and Oriental styles, you can now find more modern designs made of silk.
Another thing to consider is whether you want an eco-friendly or non-toxic rug. Determining which is which can sometimes be confusing. While eco-friendly refers to a product that is healthy for the environment, a non-toxic rug made without potentially harmful chemicals focuses on the health of people.
Always read the label of a rug that you are considering purchasing. Rugs made of olefin, polyester and nylon are created through chemical processes. Flame retardant and water repellant coatings can be toxic. Natural materials may have been sprayed with pesticides. Even dyes and rubber backings may contribute to an unhealthy home.
Several rug manufacturers advertise their products as non-toxic, including FLOR, Safavieh, Lorena Canals, and Hook & Loom. If you can't find a non-toxic rug you like, you can minimize the effect of chemical treatments and odors by allowing your rug to off-gas outside or by leaving a light coating of baking soda on it overnight before vacuuming.
Next, think about the size and shape of your new rug. Will there be at least 3 inches of rug behind the front legs of your furniture as suggested by Martha Stewart? Do you have an apartment or condominium that requires a certain percentage of hard flooring be covered? Do you want to soften the edges of a room by using a round or oval rug or will you need a runner for hall or stairs?
The style, pattern, and texture of your rug will determine whether it simply muffles noise or becomes a favorite piece of art. Try a modern shag or an antique dhurrie. Layer several silk rugs on top of each other. Select a bold chevron, an Ikat pattern, or a mid-century Mondrian vibe.
Embrace color with an abstract Bohemian or choose a floral, stripe, or sculptured, tone-on-tone rug. You can also let your creative juices flow by designing a custom piece.
Whatever you choose, let the art under your feet reflect your personality and style, and enjoy it for years to come.
Valerie M. Blake is a licensed associate broker in D.C., Maryland, and Virginia with RLAH Real Estate / @properties. Call or text her at 202-246-8602, email her via DCHomeQuest.com, or follow her on Facebook at TheRealst8ofAffairs.
How does offer strength factor into a real estate transaction?
Buyers consider price, contingencies, timeline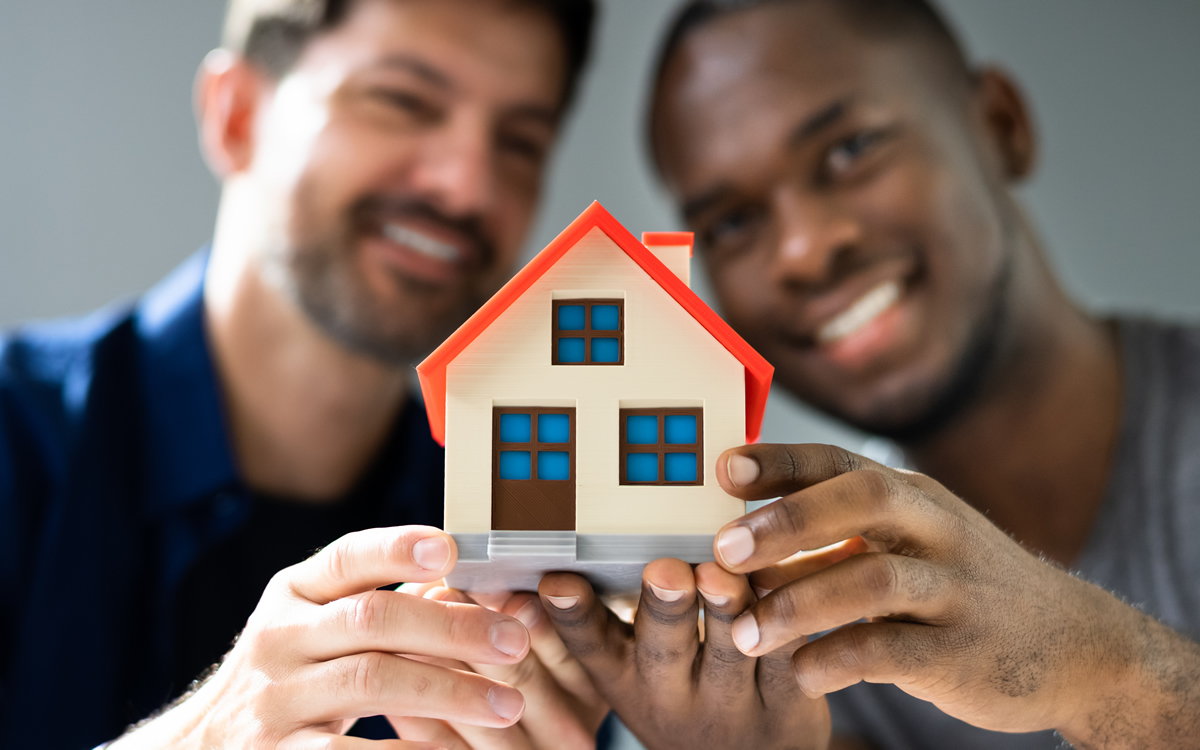 As we enter the spring market, it might be a good time to review what makes someone's offer to buy another's home competitive or not.
At various times in the housing market, we have seen where the need for a buyer to write a very competitive offer has been crucial to "win" the offer and to purchase the desired home. If a seller receives six offers for their home, they will usually pick one that makes it easier for themselves in the transaction. At other times, and in other scenarios, a buyer can ask for more agreeable terms from their perspective.
Usually there are about three categories that buyers and sellers focus on when they are crafting and reviewing an offer. These categories are PRICE, CONTINGENCIES, and TIMELINE. There are various ways to address each of these factors:
PRICE
Above the asking price
At the full asking price
Below the asking price
CONTINGENCIES
NO financing contingency vs. Conventional or FHA financing contingency
NO inspection contingency vs. home inspection and seller credits or repairs
NO appraisal contingency vs a home appraisal contingency
TIMELINE
2-3 week closing period
4 week or 30-day closing period
45-60-day closing period
There are ways to structure your offer where you may have a combination of the three factors above. I have written offers where the buyer waives the home inspection contingency, but keeps the financing contingency, and agrees to close in 21 days or 30 days. Some offers have been written with the most competitive of all three terms, and some offers for less competitive terms in all three categories.
How does one decide how to structure their offer? Well, that's where the agents come into play, and find out from each other what the seller and buyer are both aiming to gain out of the situation. Does the seller want the full price, but doesn't mind if the closing happens in 45-60 days? Does the seller want a quick close but doesn't necessarily need the full asking price? Maybe the seller is under contract to buy another home and needs to access their equity in a few weeks. Maybe the buyer wants some repairs done but will just take a credit from the seller or a reduction in sales price.
It's usually a good rule of thumb to work toward a "win-win" situation for the buyer and the seller, to keep things moving smoothly. Have more questions? Shoot me an email and let's talk.
Joseph Hudson is a Realtor with the Rutstein Group of Compass. Reach him at 703-587-0597 or [email protected].