Ramirez balances taste, restraint with solid technique at First Baptist recital
Eclectic program gave Barcelona native ample opportunity to pursue wide sonic range on church's five-manual Austin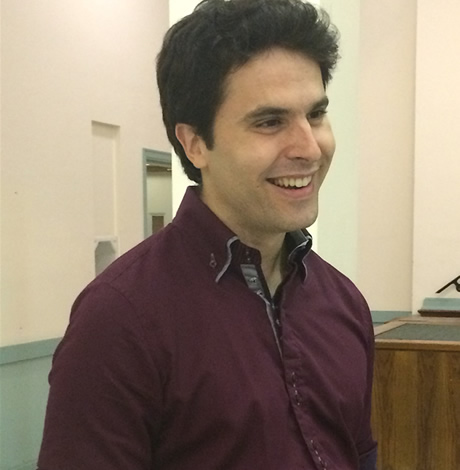 First Baptist Church of Washington, a large, LGBT-affirming house of worship just off Scott Circle, continued its Virtuoso Organist Series last weekend with another performer who truly lived up to the series' name — Raul Prieto Ramirez, probably the best-known Spanish organist on the international scene today.
The afternoon was yet another perfect pairing of masterful musician with truly great instrument at his disposal — in this case, First Baptist's mighty 118-rank double Austin organ, installed in 2013. Ramirez easily joined the ranks of other great performers who've played there in recent years such as Diane Bish, Ken Cowan and Hector Olivera. It's a true treat to hear these world-famous virtuosos play what is arguably the finest organ in Washington and Ramirez was yet another home run for the series, masterfully managed by D.C. musical legend Lon Schreiber, organist and choirmaster at First Baptist. Sadly, attendance was not great (about 70), no doubt because it was Father's Day.
Opening with Bach, Ramirez, making his D.C. concert debut, played the "Prelude and Fugue in D Major (BWV 532)" cleanly and efficiently. He registered the pieces much more conservatively than I've heard him register Bach previously, but that was fine.
A lengthy musical journey followed with  "Triptico del Buen Pastor (Triptych of the Good Shepherd)," by Jesus Guridi that gave Ramirez lots of opportunity for tone painting as he played through the three selections, whose titles translate to "the flock," "the lost sheep" and "the good shepherd." Based on a biblical notion, Ramirez's registration variations were the most interesting facet of the triptych moving from flute-heavy pastorale passages, principal-heavy transitionary passages with lots of dynamic contrast and character evocation, a stately chorale-like climax and a somewhat jarring finale.
Sometimes organ recitals are too wacky, as if the concert organist wants too badly to eschew anything (Bach notwithstanding) that suggests church repertoire. That's all fine — there are no rules — but it was nice to hear a stately piece like this with long passages that sounded like something regal you might hear during a religious service. I didn't love the piece, but it was nice to hear the organ in this mode.
A Bach chorale ("Liebster Jesu, wir sind hier") served as a palate cleanser, then Ramirez closed the first half with a showy, bombastic rendition of "Allegro," the first movement from Widor's "Symphony VI (Op. 42, No. 2)." Ramirez, in perfectly fluent, albeit heavily (but endearingly!) accented English, provided charming and insightful commentary throughout the afternoon. His personality is almost as much a part of the show as the actual playing. You left feeling you'd gotten to know him a little and it was good company.
The second half followed suit in big-mellow-big fashion with a satisfying triple whammy of Liszt's "Mephisto Waltz, No. 1," two short pieces by Italian composer Joan Bautista Cabanilles and Ramirez's own transcription of Wagner's "Prelude to Die Meistersinger von Nurnberg." Ramirez clearly had fun creatively registering all the selections. The second half, especially, made judicious and effective use of the organ's two Trompette-en-Chamade ranks, blending these stately fanfare trumpet stops convincingly with the rest of the organ thunder. That's harder to do than you'd think. He played entirely from memory.
Three encores followed and oddly provided some of the most musically satisfying moments of the entire recital. The first was a short but flashy pedal piece often erroneously attributed to Bach; the second and third were authentic Bach pieces, the latter of which gave us some of the best moments to hear the organ's soft flute stops, undergirded with deep, spongy 16-foot flutes in the pedal organ. It was an odd way to end a recital — most people like to go out with more of a bang — but it worked.
Ramirez, who teaches at Indiana's Ball State University when he's not traveling, is an organist of profound ability and remarkable insight who has deep understanding of what works, why it works, how to register and pace a wildly eclectic program and how to whittle down vast resources into something cohesive, as playing an organ this large is almost like preparing a meal that makes sense with endless spices at your disposal.
It all coalesced into something a little daring, a little unexpected, at times warmly familiar, never arbitrary and, by the end, quite satisfying. With Ramirez, you never feel he's opening every can of paint just because he can. Even the most virtuosic passages — and there were many — never felt show-offy. Musicality trumps technique in his ethos. The ear seems to take in his playing with ease because you sense early on that musically you can trust him. You're in capable hands. He knows where he's heading with all this and you feel much like you do watching a good Scorsese film. He's that kind of auteur and it was that kind of afternoon.
Gay country artist and brother win big at CMA Awards
Brothers Osborne grew up in Deale, Md.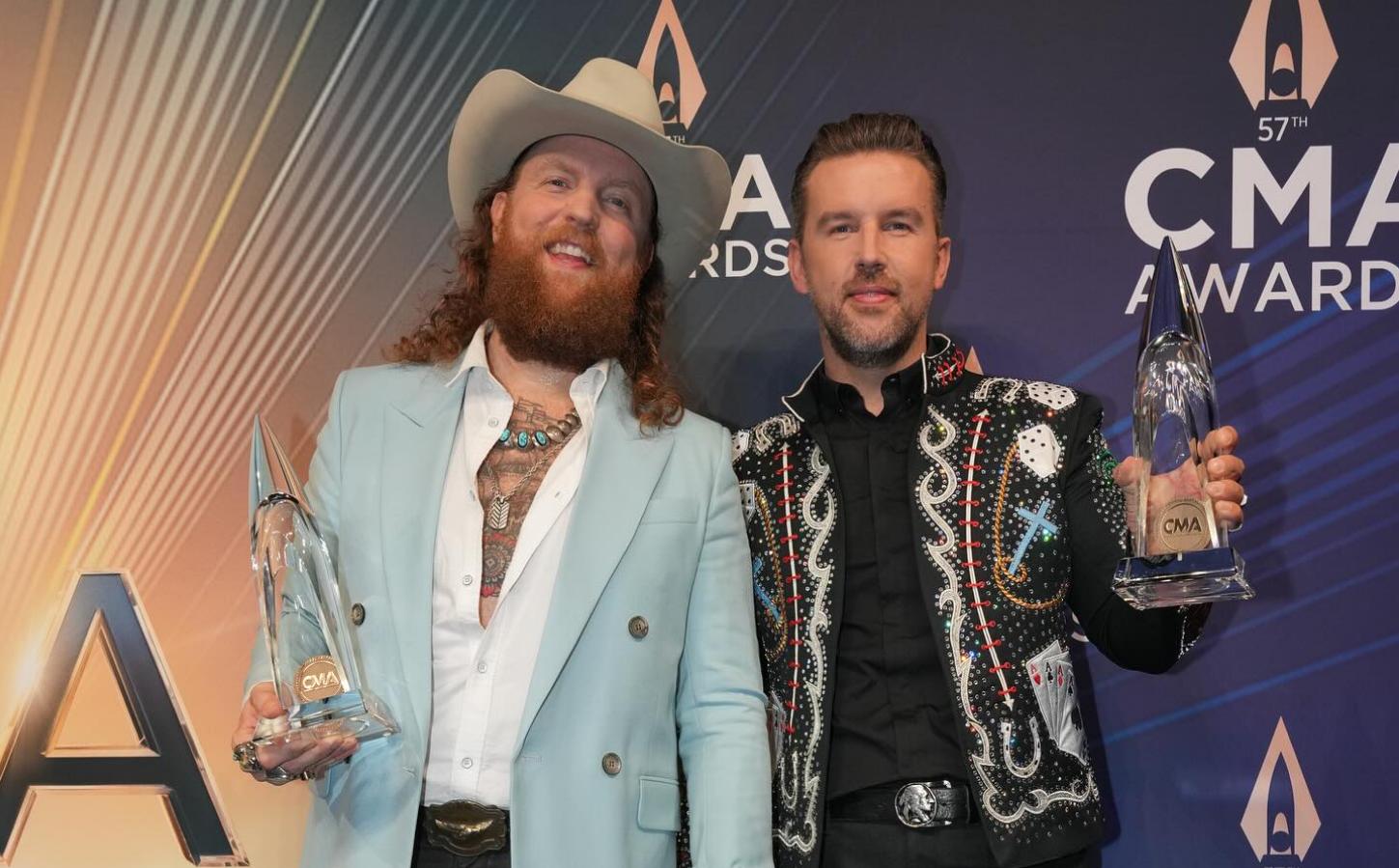 The biggest names in country music gathered Wednesday at Music City's Bridgestone Arena for the 57th Annual Country Music Association Awards, hosted again this year by country star Luke Bryan alongside former NFL star Peyton Manning.
Walking away with Vocal Duo of the Year were sibling musicians John and T.J. Osborne.
The Brothers Osborne as they are known by, in previous years have won in this category, this year making it their sixth win.
T.J. Osborne, lead singer of the country duo, came out as gay in an exclusive interview with Time Magazine, which was published Feb. 3, 2021.
While other ostensibly country artists are openly LGBTQ, such as Orville Peck, Brandi Carlile, Lil Nas X, Chely Wright and Billy Gilman, Osborne's revelation makes him the first — and so far, only — openly gay musical artist signed to a major country label.
John and T.J. Osborne grew up in the small Chesapeake Bay bayside town of Deale in Anne Arundel County, Md., writing and playing songs for friends and family in their father's shed. T.J. with his brother John formed the Brothers Osborne duo in 2012. Signed with EMI Records Nashville, they've released seven country Top 40 singles and three studio albums, to date. Their platinum hit "Stay a Little Longer" was a crossover to mainstream radio.
The siblings took home their first Grammy in 2022, winning Best Country Duo/Group Performance for their song "Younger Me," inspired by T.J.'s coming out. The band has been nominated for 10 Grammys in total, standing as a now six-time CMA Vocal Duo of the Year, and are three-time ACM Duo of the Year.
Overall, they have collected six CMA awards, six ACM trophies and received the ASCAP Vanguard Award in 2019. Their critically acclaimed hit songs have tallied multiple RIAA Gold and Platinum certifications, while surpassing more than 2.5 billion global streams.
In addition to the Brothers Osborne winning Vocal Duo of the Year, country singer-songwriter Lainey Wilson took home three of the top awards of the night, including the coveted entertainer of the year award, as well as female vocalist of the year and album of the year.
This is also the first time in CMA history that two women have been nominated for Entertainer of the Year in four consecutive years.
Janet Jackson to headline World AIDS Day concert
Annual fundraiser sponsored by AIDS Healthcare Foundation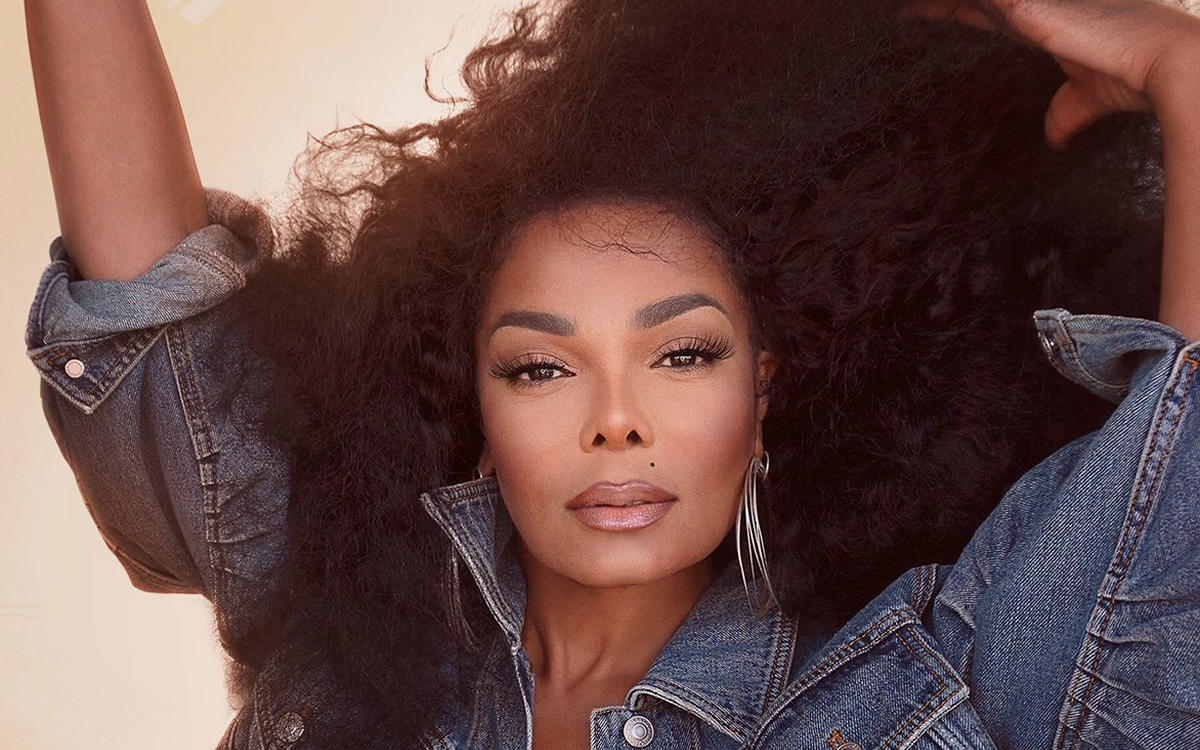 Pop icon Janet Jackson will headline the annual World AIDS Day concert sponsored by the AIDS Healthcare Foundation in Houston.
The Dec. 1 event at NRG Arena will feature a full-length concert from Jackson. In addition, AHF will honor actor and activist Blair Underwood with its lifetime achievement award; choreographer Debbie Allen is slated to speak at the event.
Jackson is a longtime LGBTQ ally and AIDS activist. Her eighth No. 1 single, "Together Again," released in 1997, paid tribute to a friend who died of AIDS and honored those lost to the disease.
Underwood co-founded Artists for a New South Africa to direct attention to "the catastrophic impact the disease has had on families and children across the continent," according to Billboard. The actor has worked with AHF for years. The Underwood Center in D.C. provides state-of-the-art HIV medical treatment and care and related services for more than 600 patients at its offices at 2141 K St., N.W.
"I'm so honored to be receiving this gracious award by AHF," said Underwood in a statement. "We have had a long-standing partnership in the fight against HIV/AIDS, and there is still more work to be done."
AHF is the world's largest nonprofit HIV/AIDS service organization and AIDS advocacy group, with healthcare centers located throughout the U.S. and around the world.
Proceeds from the concert will be used to combat HIV/AIDS. Tickets are on sale now via TicketMaster.
New dance single pays tribute to Town Danceboutique
Local musicians pen 'Town' in honor of shuttered club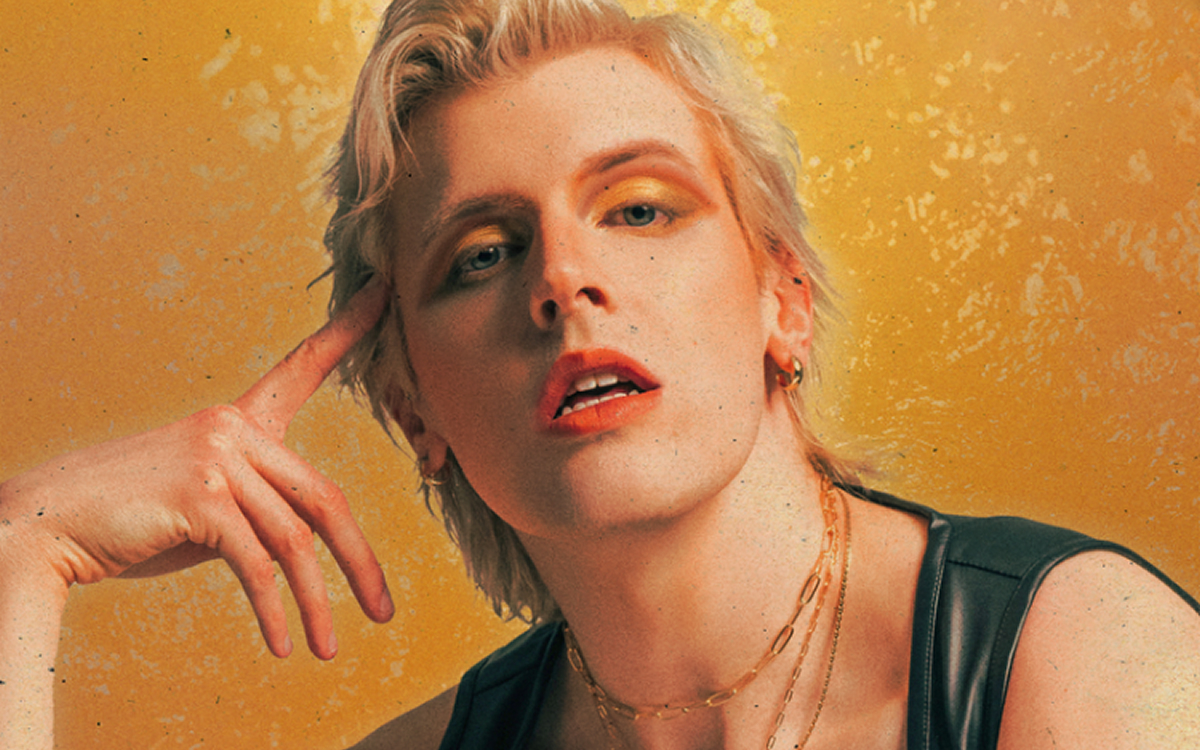 The closing of the LGBTQ nightclub Town Danceboutique in the summer of 2017 was heartbreaking to local musician Bryce Bowyn. He and his Los Angeles-based singer/songwriter friend Lexie Martin decided to honor its legacy in their new single, "Town."
For Bowyn, who moved to the District about a decade ago to attend school at American University, the memories he has from Town Danceboutique are endless. And when it closed, it was a massive loss to Bowyn and many others.
"It was such a cool space," Bowyn said. "It was just disappointing to see a place that brought so many people together become part of the landscape again." The building Town Danceboutique used to be housed in is now home to upscale apartments and a CVS.
Town Danceboutique was a formative place for Bowyn and Martin, and it was Bowyn's first experience in an open and accepting LGBTQ environment. His favorite memories at the club were always on Halloween, he said. Patrons, including Bowyn, would go all out with their costumes to look their very best.
Bowyn and Martin met while they were both in the musical theater program at American University. Despite their years-long friendship, "Town" is the first song they have written together. They sat down over FaceTime and got to work. It was Martin's idea to pay homage to Town Danceboutique, and the song follows the story of pre-gaming, going out, and hitting the dance floor.
But the single also serves as a hype song for going out in any city, at any place.
"It was important to me for the song to remain relatable and accessible," Bowyn said. "So the whole foundation of the chorus, 'Let's go to town,' can either mean Town Danceboutique, or painting the town red and having the night of your life."
Bowyn started writing and producing his own music in 2018. He released an EP titled "A Rosy Retrospect" in 2022, and most recently released a single "A Bridge Burned Down" in June. His music is inspired by late 2000s pop and '80s synthpop, influenced by stars like Madonna and Charli XCX. Lexie Martin released her self-titled EP in 2019 and most recently came out with her single "SUPERPOWER" in 2021.
Bowyn has been a lifelong pop music enthusiast. He distinctly remembers watching Britney Spears perform "Oops!…I Did It Again" at the MTV Video Music Awards when he was a kid and thinking "That was what I wanted and what I was set to do in life."
"My heart was always with pop music," Bowyn said.
"Town" is available now for streaming on Spotify, Apple Music, and Soundcloud.