NFL's embrace of Timberlake a racist, sexist joke
Rumored Super Bowl gig rightly outrages Janet Jackson fans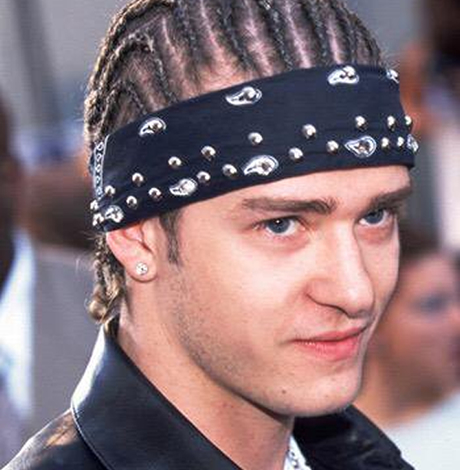 Reports that Justin Timberlake will headline the 2018 Super Bowl offer further evidence of the NFL's racism, sexism and ageism. It's craven lunacy that NFL executives would consider asking Timberlake back while continuing to boycott all things Janet Jackson in the wake of the duo's infamous 2004 nipple-baring performance.
The black woman took the fall for the accident, while the white boy was celebrated and saw his career take off in the aftermath. Yes, I said "accident." Amid the endless speculation about whether it was planned or not, one fact is always forgotten: the FCC under then-Chair Michael Powell launched a thorough investigation into the incident, prodded by angry members of Congress. The senior MTV executive in charge of the show was forced to turn over her laptop to investigators, who concluded: "The FCC found nothing to suggest they had planned the moment," as ESPN reported. That finding is consistent with Jackson's denials that it was planned.
Ten years after Powell pretended to be offended by the split-second nipple flash in a series of TV interviews, he finally admitted the truth to ESPN. "I think we've been removed from this long enough for me to tell you that I had to put my best version of outrage on that I could put on," he said, while rolling his eyes.
Nevertheless, Jackson was immediately blacklisted by CBS, MTV Networks and mainstream corporate radio. She was disinvited from the Grammy Awards that year, despite being a 26-time nominee and five-time winner. Timberlake was welcomed at the ceremony, accompanied by his mommy. He used the opportunity to apologize, dutifully carrying water for a network — and a conservative Republican administration — at the expense of his one-time friend Jackson.
It was a cruel stab in the back for Jackson, who did so much to advance Timberlake's career. Before letting him share her Super Bowl stage, Jackson hired Timberlake and his cheesy boyband mates from N*Sync to open for her on 1997's acclaimed "Velvet Rope" world tour. Many had never heard of Timberlake before that tour.
Timberlake would go on to appropriate Janet and Michael Jackson's style and moves. Jimmy Fallon once dubbed him the "president of pop." Luckily, presidents can be impeached. Timberlake is really the "appropriator-in-chief," stealing liberally from the Jackson playbook and from other black artists over the years. He once even wore his hair in cornrows, an unintentionally hilarious and cringeworthy choice.
When Timberlake was the target of the MTV prank show "Punk'd," his true personality was revealed. The gag involved IRS agents and a moving truck showing up at Timberlake's mansion as he's told he owes $900,000 in unpaid taxes and his belongings are being repossessed. He bursts into tears and again calls mommy for help. When he realizes it's a gag and that cameras are rolling, he reverts to his phony "bad boy" persona, complete with "yo yo yos."
Timberlake is a copycat, a cheap imitation of talent. He's an average-looking Mickey Mouse Club alumnus who rode a wave of '90s teeny-bop cheese to undeserved fame and fortune. He is the embodiment of mediocrity. A saccharine, non-threatening, milquetoast pop star for the white bread Orlando suburbs.
And yet, the NFL is reportedly ready to give him the headliner slot at the Super Bowl at a time when the country is finally beginning to engage in a dialogue about systemic racism thanks to athletes taking a knee during the National Anthem. Two steps forward and two steps back.
Virtually no one seems to think Jackson stands a chance of being invited back to the Super Bowl, even though she's the much bigger star by any measure. Timberlake's four solo studio albums have sold about 27 million copies worldwide, compared to Jackson's roughly 160 million records sold. She's won every music industry award there is — a total of 370, including five Grammys, 33 Billboard Music Awards and 11 AMAs. She even holds nine Guinness World Records, has an Oscar nomination and was named MTV's inaugural "Icon" award recipient.
The next generation of pop stars have unanimously cited Jackson as a primary influence, including: Britney Spears, Christina Aguilera, Beyonce, Usher, Mya, Lady Gaga, Pink, Tinashe, Aaliyah, Ciara, among many others. Jackson has collaborated with a diverse array of music's biggest stars, including Elton John, Luther Vandross, Missy Elliott, Carly Simon, Q-Tip, Chuck D, Kathleen Battle, P. Diddy, Kanye West, Nelly, Herb Alpert and Michael Jackson. And her music has been covered by everyone from Whitney Houston and Prince to Buckcherry and most recently Katy Perry.
Outside of music, Jackson starred in three successful sitcoms as a child actor; she's a New York Times Best-Selling author and four of her five feature films debuted at No.1 at the box office.
And though Timberlake is much younger, Jackson is proving her modern relevance and staying power. While Timberlake's last album was released in 2013, Jackson's last outing was 2015's "Unbreakable," which debuted at No.1 on Billboard's albums chart, her seventh compared to three solo No. 1 albums for Timberlake. Jackson is currently on a 56-date "State of the World" tour selling out arenas across the country at age 51 without a new single to plug and without doing any media appearances to promote the tour.
She is inexplicably absent from the Rock and Roll Hall of Fame, despite two nominations. Here's hoping the Rock Hall finally gives Jackson her due next year.
But back to Timberlake. The NFL's embrace of this cad, who so blithely tossed Jackson under the bus, reinforces all the racist, sexist and ageist stereotypes about American popular culture. We can only hope the NFL will do the right thing and reconsider giving such a platform to someone so undeserving. Jackson certainly deserves another shot at that stage, but she doesn't like to repeat herself and has nothing left to prove. Jackson gracefully endured years of ridicule and boycotts. She's proved herself the better person and the bigger star, no matter what the NFL decides.
Trans ban repeal anniversary meaningless without fed'l voter protection
We all deserve to have an equal voice in our government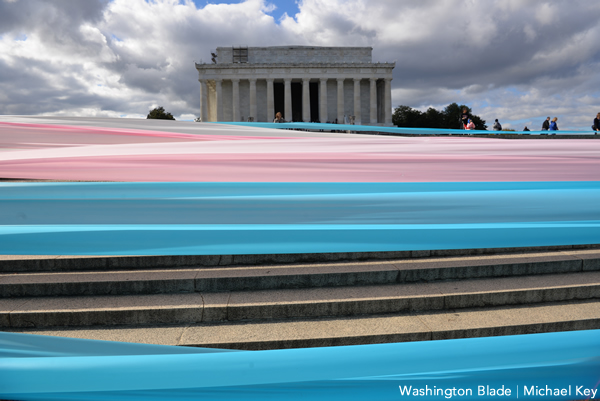 It has been a year since President Biden repealed the Trans Ban. Now, everyone who is qualified to serve their country in the armed forces is able to, openly and authentically. As transgender veterans ourselves, this is an action that we welcome and celebrate.
Since the ban was repealed, the Biden administration has taken initiative to expand Veterans Affairs (VA) benefits to transgender military members and veterans. In June, the secretary of VA, Dennis McDonough, announced a lift on a 20-year ban for gender confirmation surgeries, allowing the procedure to be covered under VA benefits. In September, nearing the 10th anniversary of the repeal of Don't Ask, Don't Tell (DADT), the VA disseminated a plan that allows LGBT veterans with other-than-honorable discharges to receive VA benefits. Already in 2022, the VA has announced that trans and nonbinary veterans can update their offical health records with the correct gender identification. While there has been a lot of forward movement in military and veterans spaces for inclusivity, our country is still fighting for a fair and inclusive democracy.
Just as it's important to recognize transgender veterans' rights to be openly trans and to receive healthcare through the VA, it is also important to pursue a robust voting rights agenda to eliminate racialized or politicized restrictions on the constitutionally protected right to vote. Right now, it is critical to pass federal voting rights protections. With safeguards in place in our democracy, we can elect leaders that truly care about us. No matter someone's gender identity, race, ethnicity, or disability status, we all deserve to have an equal voice in our government. As transgender veterans, we want to share our stories and the impact that the decisions made at the federal and state level have on us.
Lene Mees de Tricht (she/her)
I am a transgender US Navy and Coast Guard veteran. Since I left the military, many things have changed, and mostly for the better. Or rather, we're currently trending positive. And we should on no account be satisfied with our progress; trans people still face a lot of discrimination and trans veterans still face compounding difficulties, but I would like to reflect on how far we've come.
I served from 2002-2012, when I was discharged for being transgender. I was unprepared to be very suddenly cast into the civilian world, and I've spent the intervening decade trying to recover financially, emotionally, and mentally. I had to do things I'm not proud of to survive, and I've been dealing with the trauma of that while also trying to find a job with no marketable skills (an intelligence analyst's most valuable asset is their clearance, and without it, you have very little to offer) in a society that felt like they were free to hate. The previous administration's reversal of the incremental gains of the Obama administration set back transgender rights in service of empowering a small demographic of hateful people who would prefer we have no voice and no presence in their military or their society.
So while the VA's decision to repeal the ban on gender confirmation surgery and recognize veterans as transgender is objectively an improvement, it's also not enough. As a society, I think we acknowledge the hardships and difficulties of transgender people broadly, and the unique challenges that being a transgender veteran can impose. And I think we as a people acknowledge that being transgender is not the only axis of discrimination and hardship facing Americans even today. Trans veterans stand with our fellow Americans of color in recognizing the ongoing threats to democracy present in our society.
Albi Brunzell (they/them)
I am a nonbinary US Navy veteran who served from 2002-2005 during DADT. I was discharged before it was overturned, so I was never given the right to serve openly as a nonbinary sailor. I served as a straight female because if I didn't, my country deemed me less worthy to fight for freedom and democracy – something that still sounds absurd to me. Liberty and Justice for all is still not a reality for so many Americans, myself included. Without equal rights, we will never have true liberty or democracy in America. The overturning of DADT made huge steps for the LGB community while transgender rights were still on the line. Up until last year, Trans service members were stuck in a political limbo, and thankfully President Biden ended that.
In the same way, we have made some progress on voting rights in the last few years. States like Michigan have leaders like Secretary of State Jocelyn Benson, who set out to improve access to ballots for veterans after her husband had issues receiving his ballot while deployed overseas.. Our country needs to pass a federal voting rights bill. It's unconstitutional for millions of Americans to not have equal access to their ballots. Democracy only works when everyone participates.
Esti Lamonaca (they/them)
I am a trans nonbinary US Army 2014 to 2020, OEF (Operation Enduring Freedom) combat veteran. I served during Trump's Trans Ban implementation. While I had to hide my authentic self, I continued to fulfill the responsibilities of my oath. My gender identity never meant I was unfit to serve. The Commander-in-Chief at the time endangered me in the very country I was risking my life to protect. Trump's ban has a lasting transphobic footprint within the US military. In combat zones, gender does not matter; what matters is if you can do the job you volunteered to do.
The Biden administration repeal of the Trans Ban humanized the trans community in a space we once were considered a "burden." Now we need protected human rights as part of our entire democracy. Our democracy isn't for one group of people, it is for all people. Every single human being deserves to be able to participate in democracy, especially in casting their vote, and it is up to our elected officials to ensure that this is possible.
There's nothing more patriotic than participating in democracy while being under attack by your own country, whether that is serving your country while hiding your authentic self or battling voter suppression to cast your ballot. You may not know why someone needs access to vote by mail, early vote, or who may even be scared to vote because of voter intimidation, just like you may not know someone's gender identity who is in full combat gear deployed beside you. While something may not directly affect you, it doesn't mean someone you love or know isn't affected. Not everything or everyone is what they appear to be, but that doesn't mean they should be treated less than.
Even with all of the forward movement, there is still a lot of work needed to ensure true democracy is achieved. As transgender veterans, we know what it looks like to watch democracy crumble, we know what it looks like to be restricted of our rights, and we will not be silent as the attacks on our democracy persist. We swore an oath to protect our democracy, and that oath didn't expire. Our nation's leaders have to represent all of us, otherwise our democracy will collapse. It is imperative that federal anti-discriminatory legislation is passed to protect all people, especially when it comes to participating in our democracy.
Members of Congress claim they support veterans every opportunity they get, but they do not support all of us when they are voting against some of our rights. It is vital that the federal government pass federal voting legislation. It is crucial to provide an equal voice in our democracy to all members of society, not just a select group. It is essential that democratic progress never reverses course again, and as veterans we will continue to fulfill our oaths and fight for progress to guarantee liberty and justice is truly for all.
Lene (she/her) is a US Navy and US Coast Guard veteran from Iowa. She served for 10 years in support of counterterrorist, counternarcotics, and humanitarian aid/disaster relief operations. She is the Veterans Organizing Institute Program Associate at the grassroots veterans organization Common Defense.
Albi (they/them) short for Amanda Le'Anne Brunzell, is a US Navy veteran from Grand Rapids, Mich. They are the first non-binary person to openly run for federal office in the United States. Currently, they are pursuing a dual degree in International Relations and Public Policy with a focus on National Security. They are an active member of Common Defense.
Esti Lamonaca (they/them) is a US Army combat veteran from New York City. They served in Afghanistan as part of a Special Forces Joint Task Force team component of NATO. They currently are the National Membership Manager of the grassroots veterans organization, Common Defense.
Words create worlds, so what kind of world do we want to live in?
Free speech comes with incredible responsibility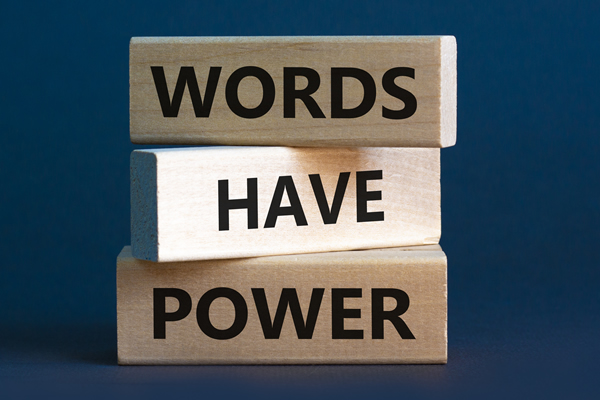 It seems that each new day brings a fresh debate around speech and the weight of impact that speech holds. Back in October hundreds of Netflix employees staged a walkout protesting their company's controversial Dave Chappelle stand-up special. At issue were a number of jokes aimed at the transgender community. The protest happened in response to Netflix CEO Ted Sarandos' defense of the special, saying that "content doesn't directly translate to real-world harm." This statement could not be further from the truth. Not only do words carry impact and directly translate to real-world harm, words form our conception of the world and oftentimes what is seen as truth. The language we use and condone shapes how everything around us is perceived, which is why there is great responsibility in considering the words we use before we put them out into the world.
We think about this every day at Reading Partners, an organization that places community volunteers in Title I elementary schools to support students in mastering reading skills. Because many of our volunteers do not share racial identity or a similar lived experience of the students we partner with, it is incredibly important to us that they understand that their role is to empower students who need a little extra support rather than coming to "help" or "save" them. The white-savior narrative has historically run rampant in spaces looking to mobilize volunteers for a cause and it is our responsibility to dismantle this narrative. This dismantling starts with the language we use and the stories we share about the communities we have the great privilege to partner with. Given that structural racism and oppression have created the current conditions facing under-resourced students, it is incumbent upon us that we recognize our role within the community and understand that we are here to act as a partner with students and their families whom have already created plans to address gaps in learning.
Because of the impact words yield, it is essential to carefully consider language choice, especially if it could affect marginalized and oppressed groups. Even those who have good intent, like journalists and public figures, often use outdated language and phrases that stigmatize communities or frame them through an othering lens. Some common examples of misguided language often used include phrases like "low-income students," and "learning loss." Both of these phrases place responsibility on students for the situation they are in despite the fact that students do not receive income, or have intentionally chosen to miss out on learning opportunities particularly with the disruptions that COVID-19 created. This type of framing has a direct corollary on how these students might be treated by teachers, administrators, and tutors, as well as how they are viewed by leaders, politicians and other people who hold power. It is therefore important that we use terms that accurately describe the situation, which may need to include political or historical context—so instead of "low-income students" we say, "historically under-resourced communities," while a more accurate substitute for "learning loss" is actually "unfinished learning." While these are subtle shifts in language, it completely reframes the situation, elucidating who shares responsibility for the current state of things and who does not.
It is also of note that the positive or negative connotations inherent in the language we use are hugely important to how we see those who may have different lived experiences than our own. At Reading Partners, we know that our students are not in fact "struggling" or "suffering from a lack of" something. We highlight our students as they are: "working hard," "enduring," "skill builders," etc. despite growing up in a world where they have been denied access to high-quality literacy education.
It is a fallacy that words cannot do harm. Language has served to dehumanize and subjugate people for as long as it has existed and it is often those in power who have the loudest voice. We as people, institutions, corporations, media, and otherwise must think through what we say and how it might impact others. Let's be clear—this is not about censorship or 'cancelling' anyone. Language changes all of the time and it can be hard to keep up with. We are simply making the appeal that those in power, and with platforms, continue learning from and listening to those who have been harmed for centuries by systemic injustice. Free speech is a privilege, and with that privilege, there is incredible responsibility to utilize language that truly aligns with and demonstrates the user's values.
Shukurat Adamoh-Faniyan is executive director of Reading Partners DC, a nonprofit that for more than 20 years has helped empower local students to succeed in reading and in life by engaging community volunteers to provide one-on-one tutoring. If you're interested in learning more and becoming a volunteer visit readingpartners.org/volunteer-washington-dc.
Why are gays so terrible at intergenerational friendships?
D.C. should create buddy program for elders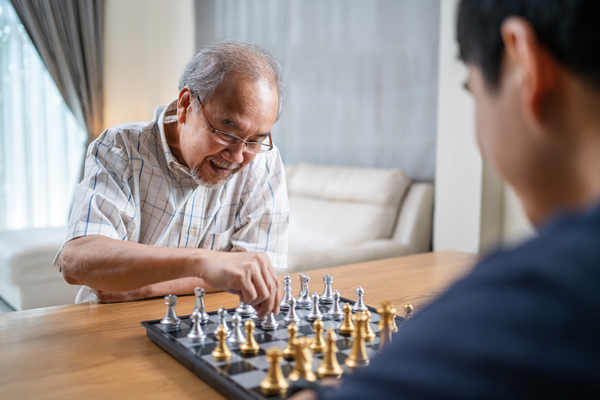 Let me just start with a question. How many friends outside of your generation do you have? I mean honest-to-god friends. In my friend group, as large and fungible as that can be in the District and in the age of social media, it's sort of me and a few other Gen Xers, and then just loads of Millennials. They do look to me to pass down some knowledge, but it's mainly to do with the ins and outs of mortgages and things like that.
But is it me? Or are gays just really, really terrible at having intergenerational friends? It's striking. I've recently developed a friendship with — let's call him — Bill. He's almost 80. Maybe it's the historian in me, but I just love the stories. But more on that later. For now, to ask another question, just why are gays bad at having friends removed from their respective generations?
On social media this week I posted an obituary from a Houston paper dating from 1978. It was obviously from a gay man. You can tell from the coded language, "long time resident of this city despite stays on the West Coast." And if that didn't give it away, it ended with this rather heartbreaking language, "his parents requested that his friends not attend the memorial services!" Bill told me these sorts of obituaries — terribly vague but also cruelly pointed — were quite common in the dark days of AIDS. And this is succinctly why I think gays are so bad at having intergenerational friends, we've simply lost an entire generation of elders. And what was exactly lost with that generation is far more than can be enumerated in this column.
Back to Bill's stories for a second. There is a real value in oral histories, the telling and passing down of shared experiences make our culture certainly more valuable and rich, at the very least far more interesting. And again, this is nothing new, as cultures across the globe seek to capture personal stories and first-hand viewpoints of history unfolding. But it's not just the story itself that's important. It's also the perspective and opinions. These remain nuanced between generations. Again, that's really not saying anything new. But these varied opinions and outlooks, if not shared and debated risk isolating gay men into rigid and unchanging views crafted in echo chambers.
Also, gays place a large premium on youth. And this, again, is nothing new, nor particularly gay. We just like what we like. But as Bill told me, he's rather annoyed that any interest he expresses in a younger man is automatically filed under lecherous behavior. Let me just deal with this right here: We all, no matter the age, display to varying degrees lecherous behavior. Just get us a little dehydrated, a little tipsy, and throw us on the sand of Poodle Beach and watch the unwanted flirting unfold. So. But still we have to do better than mistaking anyone displaying interested in us as a simple sexual advance. That seems rather juvenile.
With contact between our generations low, we are in danger of passing down a culture to future queer Americans that might seem a little lopsided and even a bit, well, shallow. But what's to be done? I've commented in past columns on how we're failing older LGBTQ Americans, especially in the District. To remedy this, we should use what I call the Chicago model and what is being done at the Center on Halsted, the city's LGBTQ community center. The Center offers numerous programs geared to the city's LGBTQ senior population. But one that sticks out is a sort of a buddy program, pairing seniors, even those in care facilities, with younger friends. This would certainly help us here in the District better care for our LGBTQ seniors, and would also of course help with the bridging of our considerable generational divide. So perhaps we could reproduce this here in the District.
For now, I'll continue to buddy up and enjoy my time with Bill. 
Brock Thompson is a D.C.-based writer. He contributes regularly to the Blade.