Sophie B. Hawkins D.C. concert great — just way too short
Long-out singer/songwriter previewed several new tunes at last weekend's Jammin' Java mini-set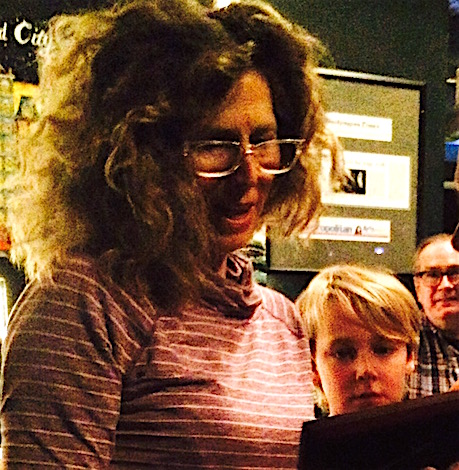 It was a cruel twist of fate that resulted in Sophie B. Hawkins' first concert in the D.C. region in more than a decade being a shared co-bill with Ellis Paul. He was delightful, just not Sophie.
But then being a Hawkins fan in general has been a bit of a frustrating experience in recent years. Known mainly for two '90s mega hits, her output has grown lean in recent years. Her last album was 2012's "The Crossing." She previewed several new songs from a finished (or nearly finished) album she has yet to release at last weekend's show at Jammin' Java, an inviting, yet somewhat boisterous venue in Vienna, Va. (the crowd was mostly engaged and respectful yet the bar cash register clanged noisily throughout the set; how could this issue remain unresolved at a music venue? Odd).
Part of Hawkins' appeal is that she always plays by her own rules. This has led to some delightfully kooky moments over the years and Saturday's concert was no exception. Hawkins arrived with her two kids in tow plus an assistant and walked casually through the Jammin' Java lobby while ticket holders were in line in the lobby waiting for the house to open. Even 25 years after her debut album, her star quality is undeniable. It was such an unexpected occurrance, it didn't quite register instantly what was happening, yet immediately one sensed things had shifted. The molecules in the room had been altered.
Playing from 6:30 p.m.-7:25 (she'd driven to the venue that day from her New York home and commented on the autumnal beauty of the drive), Hawkins' set was deliciously unpretentious and even at times ragged. She opened with "Lose Your Way," her controversial 1999 single that led to a showdown with her label Sony. Accompanying herself only with a banjo (the instrument that sent execs reeling as they thought it was pop radio poison), Hawkins gave a tender, focused reading of the gentle tune. Picking gently and poised on a high stool like a mermaid, not all the chords were right but it didn't feel or sound like it mattered. It felt like something you might hear at a super late night cabaret bar in the East Village and you just felt grateful to be breathing the same air as this musical genius.
"As I Lay Me Down" was performed in similar fashion albeit on guitar. The audience took over the chorus toward the end at Hawkins' behest while she sang backing vocals. Even amidst the clatter in the room — patrons were chowing down on nachos, chili and beer — it was a tender little moment.
Playing 100 percent solo, Hawkins was an adventuress songstress. She kept going no matter what — if her voice cracked or she played a wrong guitar chord, she seemed unfazed by it. She played tenderly at times, aggressively at others. She was down for anything, even replicating a trumpet solo skat style from "Before I Walk on Fire" while she kept the guitar accompaniment going. Like a distressed Restoration Hardware cabinet, the rough patches were part of the charm.
Moving over to a slightly out-of-tune upright piano, she performed a song she wrote from the point of view of Janis Joplin (whom she portrayed in a play a few years ago) called — one guesses — "I've Only Hungered for Love Before." Dashiell, her 8-year-old son, sang the chorus with her and did remarkably well. Daughter Esther, 2, could be heard squealing a time or two in the background while her mom sang. I didn't mind as much as I ordinarily would have — it just felt like some loosey-goosey family night.
Shockingly (although I was totally fine with it), the rest of the set save the closer was all new material, performed on piano except for a feverish drum breakdown on kiss-off "Better Off Without You." "Free Yourself," "I Can't Replace You" and "Don't Give Up on Christmas" were all tenderly performed, highly melodic ballads with logical, easy-on-the-ear chord progressions and just the right amount of rhythmic punctuations here and there. It was easy to imagine them in fully produced versions taking comfortable spots in Hawkins' lofty and sadly underrated canon.
If there was any recurring mild complaint to the evening it was only that several of the songs, especially the older ones, seemed like they were played in keys a little too high than sounded comfortable for Hawkins' upper register. That's OK to a point — we don't necessarily want our favorite singers to have an easy, no-sweat outing, but it sounded at times that perhaps Hawkins wasn't properly warmed up. The notes and pitch were mostly there — they just sounded a bit more strained than was necessary at times.
Along the way she told stories. Some were song intros — how her roommate wanted her to stop working on "As I Lay Me Down" so she could sleep (oh the irony!); others were random — for no apparent reason other than that it had popped into her head, she sang a few lines of Neil Diamond's "Sweet Caroline" and said at the moment, it's her favorite song. She urged patrons whose view was obstructed by the piano to move. She seemed in good spirits, genuinely happy to be there, throughout the set. She looked exactly the same weight she was in the '90s, or maybe even slightly thinner. As always, her wild trademark tresses were tossed casually and even at times wildly (as during the drum solo) about during the performance. She looked significantly younger in person than recent promo photos would suggest. With little makeup and exceedingly casual (although not shredded as in years' past) attire, she looked like she might have just sauntered in from a farmer's market.
Hawkins closed with her trademark hit "Damn, I Wish I Was Your Lover." Even all these years later, it still came off as deliciously sexy and slightly audacious. It sounded much like it did as a bonus acoustic re-recording on "The Crossing." It was over way too soon. One craved a 90- or 120-minute set with time to savor more material from her masterpiece albums like "Whaler" (1994) and "Timbre" (1999). I'd revisited them both in previous days and had forgotten how great they are. Although known primarily for two major singles, Hawkins is really an album-oriented artist. These records take you somewhere. I desperately wanted to hear more of them live although I was also happy just to be in the same room with her again.
After the show and during Paul's set, Hawkins greeted fans and signed albums. She departed with her entourage the same way she entered with several instruments in tow. They were driving back to New  York that night and she commented that she appreciated the early evening (she was done before it was even 8 p.m.). There was some brief discussion about who might carry the last large duffel bag. The assistant asked Dashiell to pick it up but Sophie said she had it. She slung it over her left arm, had Esther on her right hip and the group departed.
SOPHIE B. HAWKINS
JAMMIN' JAVA
10-28-17
(some titles not certain)
6:29 p.m.
1. Lose Your Way
2. Before I Walk on Fire
3. As I Lay Me Down
4. I've Only Hungered for Love Before
5. Free Yourself
6. I Can't Replace You
7. Better Off Without You
8. Don't Give Up on Christmas
9. Damn I Wish I Was Your Lover
7:22 p.m.
The Atlantis to showcase musical legends of tomorrow
New venue, a near replica of original 9:30 Club, opens next month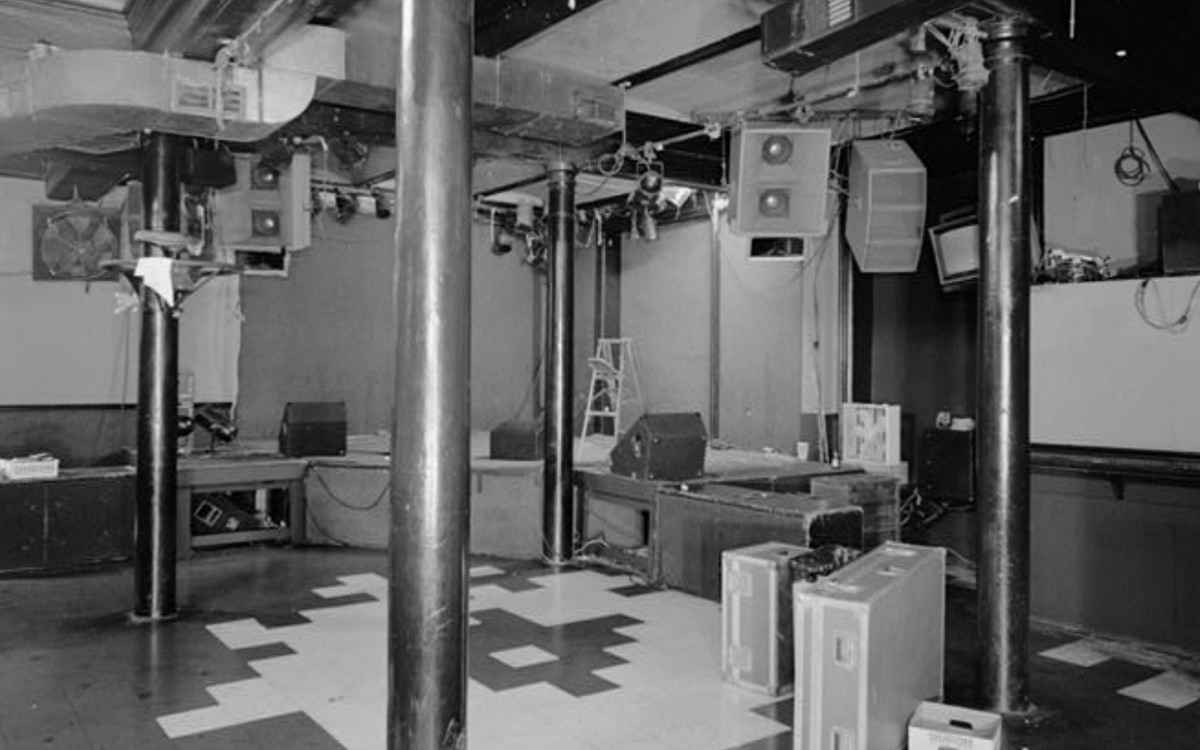 A new nirvana for music fans opens next month adjacent to the 9:30 Club. Dubbed The Atlantis, this intimate venue embraces a 450-person capacity – and pays homage as a near-replica of the original 9:30 Club.
The $10 million venue comes courtesy of I.M.P., the independent promoter that owns and operates the 9:30 Club and The Anthem, and operates The Lincoln Theatre and Merriweather Post Pavilion.
The Foo Fighters will inaugurate The Atlantis on May 30, which is also the 9:30 Club's anniversary. Foo Fighters lead singer Dave Grohl, during a concert in 2021, kicked off speculation that I.M.P was planning to open a new venue, noting that, "We'll probably be the band that opens that place, too, right?"
Other big names on the inaugural 44-show run roster: Franz Ferdinand, Barenaked Ladies, Third Eye Blind, Spoon, and Billy Idol.
To thwart scalpers, The Atlantis utilized a request system for the first 44 shows when they went on sale two weeks ago. Within four days of the announcement, fans had requested more than 520,000 tickets, many times more than the total 19,800 available. All tickets have been allocated; fans who were unable to snag tickets can attempt to do so in May, when a fan-to-fan ticket exchange opens.
While I.M.P. oversees multiple larger venues, "We've been doing our smallest shows in other peoples' venues for too many years now," said Seth Hurwitz, chairman of I.M.P. "We needed a place that's ours. This can be the most exciting step in an artist's career."
The 9:30 Club holds 1,200 people, while The Anthem has space for up to 6,000.
"This will be where we help introduce new artists to the world… our smallest venue will be treated as important, if not more, than our bigger venues. If the stories are told right, both the artists and the fans begin their hopefully longterm relationship. Its stage will support bourgeoning artists and the legends of tomorrow," Hurwitz said. Hurwitz and the team developed a tagline for the new venue: The Atlantis, Where Music Begins.
Hurwitz got his start at the original 9:30 Club, originally located at 930 F St., N.W. He was an independent booker of the club for the first six years and then he bought it, and managed the move from its original location to its current location in 1996. The venue first opened in 1980.
Audrey Fix Schaefer, I.M.P. communications director, provides further insight. "We were missing small venues in our umbrella. Big acts don't start in stadiums. We need a place for emerging artists and for the community to discover new acts. The Atlantis can help new artists grow."
While design elements are still coming into focus, Schaefer says that the space will be intimate, with almost no separation between the artist and the crowd. "There will be energy on both sides of the stage," she says.
Although The Atlantis is set to be a replica of the original 9:30, I.M.P. has spared no expense. Schaefer notes that the sound and light systems use the latest available technologies, similar to next door at the current 9:30 Club.
The Atlantis takes over the footprint of now-closed Satellite Room. The venue will have at least two bars flanking the stage; cocktails but no food will be available.
Schaefer notes that since its early days, 9:30 Club and I.M.P. "has always been a place where people are welcome. People come and feel safe with us." 9:30 Club has hosted several LGBTQ Pride parties, the BENT dance party series, and other events for LGBTQ patrons. Particular acts of note during the kickoff run include Tegan & Sarah and Tove Lo.
The Washington Blade was a neighbor to the 9:30 Club at its original F Street location back in the 1980s. Despite their proximity, noise wasn't an issue for on deadline nights, when Blade staff worked late hours.
"We would of course work later hours back then," said Phil Rockstroh, a longtime Blade staffer, in a 2016 Blade interview. "Everything was typeset and done by hand without computers and fax machines so getting through deadlines was much more time consuming."
Rockstroh said the noise wasn't a distraction.
"It wasn't too bad as older buildings were constructed more solidly," Rockstroh said. "There was only one entrance to the building and you entered so far to the elevator that went up to the other floors and then continued down the hall to the entrance to the 9:30 Club. Frequently at night if I was coming or going, there were people spilling out the doors."
"The Blade has always had a friendly relationship with the 9:30 Club," he added.
National Philharmonic to perform classical, contemporary works
Violinist Melissa White returns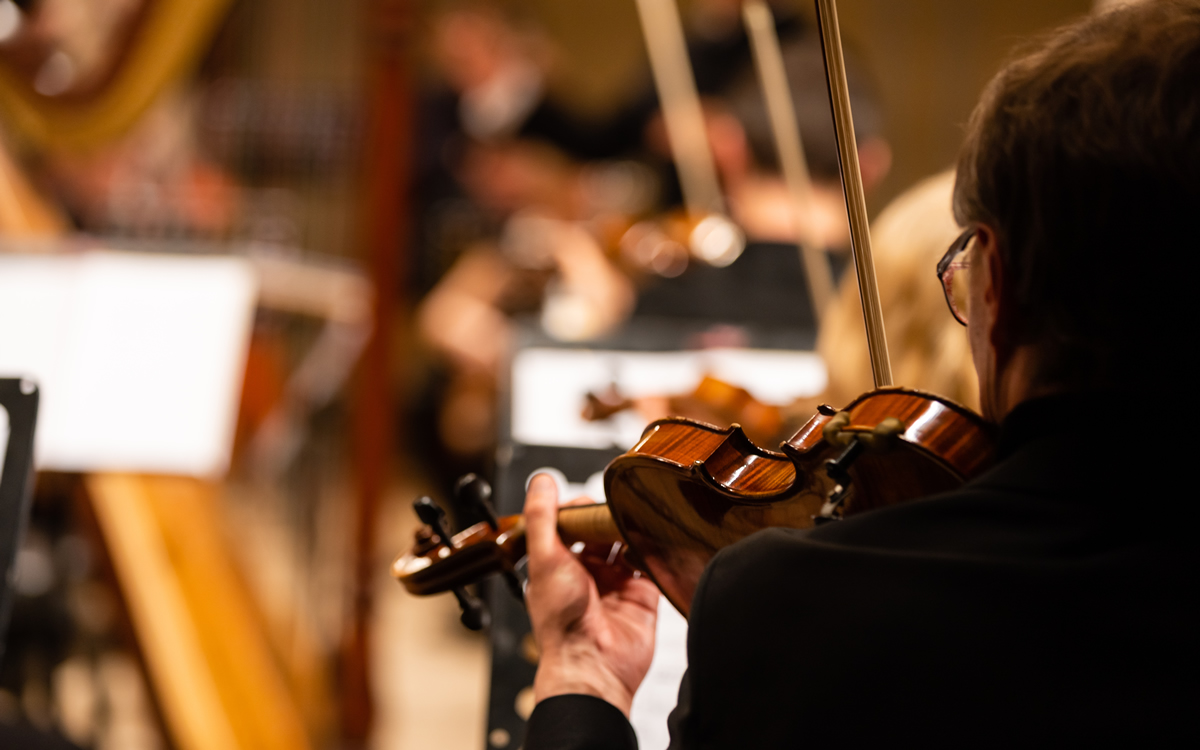 The National Philharmonic will host "Beethoven's 7th" on Saturday, April 15 at 8 p.m. at Strathmore.
Past and present will collide in this performance of contemporary works and classical masterpieces. Maestro Piotr Gajewski will direct Valerie Coleman's "Umoja, Anthem for Unity for Orchestra" Violinist Melissa White will also return to the Philharmonic to perform Florence Price's sweeping, melodic "Violin Concerto No. 2."
Tickets start at $19 and can be purchased on the Philharmonic's website.
Bruce & Janet & John Legend, oh my!
Slew of iconic acts hitting the road after pandemic cancellations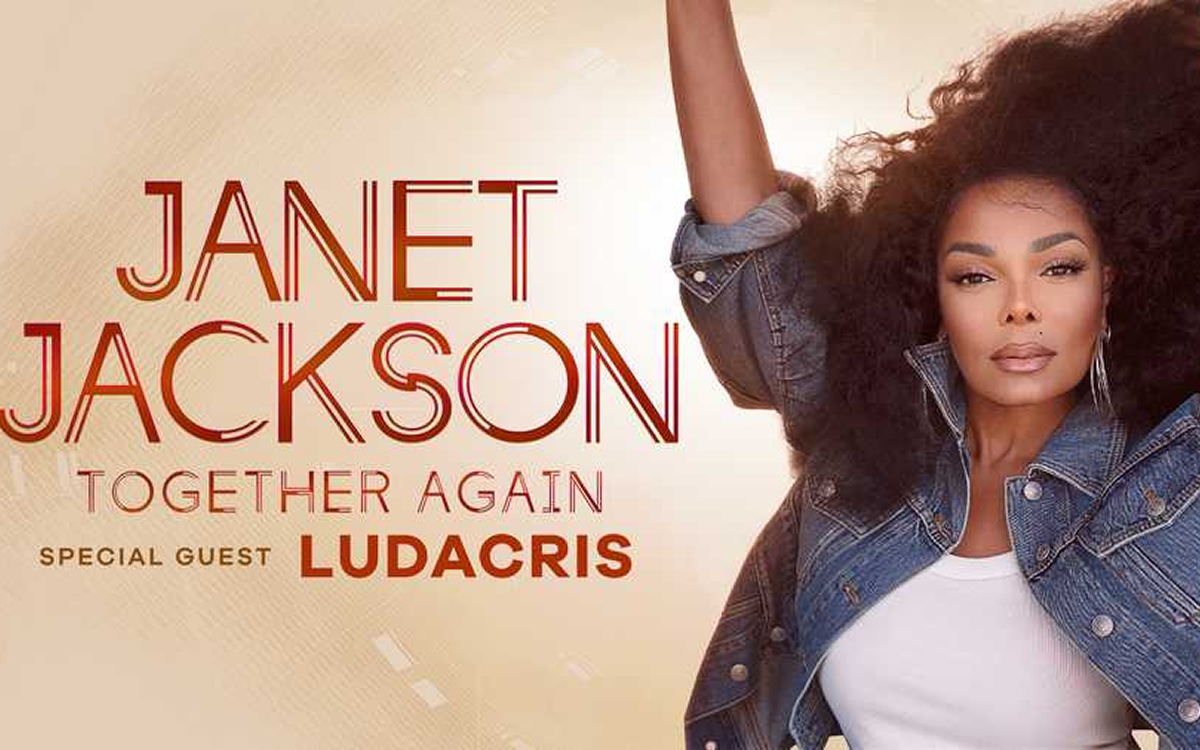 Pop and rock icons are releasing their pent-up pandemic frustrations by mounting huge tours this spring and summer. After three years of canceled and postponed shows, everyone from Bruce Springsteen to Janet Jackson is hitting the road at long last. But save your coins because the TicketMaster algorithms are driving ticket prices to astronomical highs. Here are a few highlights from D.C.-area venues this spring. Although some of the iconic acts aren't coming until summer — Beyonce, Madonna, Pink — several others are hitting the road this spring.
ANTHEM
Betty Who plays March 10; Keyshia Cole headlines the All Black Extravaganza 20 Year Anniversary tour on March 18; the Yeah Yeah Yeahs come to town on May 3; Seal brings his world tour to town on May 10; and the beloved Pixies are back on the road with a new North American tour stopping here on June 10.
9:30 CLUB
Don't miss Gimme Gimme Disco, an Abba dance party on March 18; Inzo arrives on March 31, followed by Bent on April 1; Ruston Kelly brings his The Weakness tour on April 17 along with Purr; The New Pornographers show on May 19 is sold out but there are tickets available for the May 20 show; The Walkmen have added a fourth show on May 23 because the other three shows are sold our;
CAPITAL ONE ARENA
Living legend Bruce Springsteen and the E Street Band are back with a vengeance, playing one of four area shows on March 27. (They're in Baltimore the night before.) If you missed out this time, don't worry, Bruce is playing Nats Park in September as well as at Baltimore's Camden Yards. April 1 brings the R&B Music Experience, including Xscape, Monica, Tamar Braxton, and 112. Blink-182 comes to town on May 23. And this summer watch for Sam Smith to continue his hot streak, bringing his "Gloria" tour to town on Aug.4.
JIFFY LUBE LIVE
Janet Jackson makes her highly anticipated return to the stage this spring, arriving in our area on May 6 along with guest Ludacris. The LGBTQ ally and icon has promised new music on her upcoming "Together Again Tour," which follows the pandemic-related cancellation of her "Black Diamond Tour." Jackson also plays Baltimore's newly renovated CFG Bank Arena on May 13.
OTHER HIGHLIGHTS
John Legend plays two nights at Wolf Trap on June 2 and 3; Charlie Puth follows on June 4. Wolf Trap also hosts the Indigo Girls on June 7 just in time for Pride month. Celebrate St. Patrick's Day with the Smithereens at the Birchmere on March 17. Fans of '80s alternative will be lined up for the Church also at the Birchmere at April 4, followed by Suzanne Vega on April 26. Amy Grant returns to the stage this spring and plays the Birchmere on May 2. Echostage plays host to a slew of buzz worthy shows this spring, including Ella Mai on April 8 and Fisher on May 12.