Report: Adam Rippon, Tonya Harding join 'Dancing with the Stars' all-athlete cast
Jamie Anderson is also rumored to be competing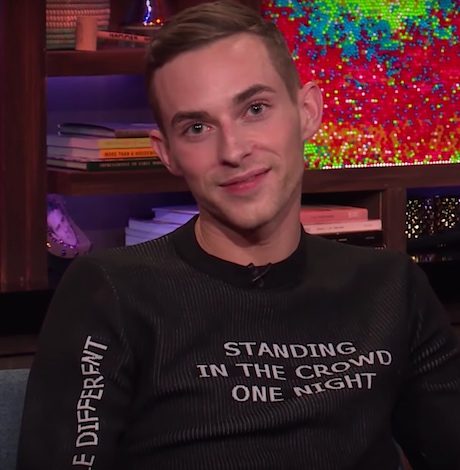 ABC is striving to keep the Winter Olympics frenzy alive by casting two athletes fresh from the competition and one former athlete who made a pop culture comeback this year.
Figure skater Adam Rippon, snowboarder Jamie Anderson and retired figure skater Tonya Harding have joined the all-athlete edition of "Dancing with the Stars," Us Weekly reports.
All three reported cast members have had a monumental year in 2018.
Rippon, who helped Team USA secure bronze at the Olympic Games, became an internet sensation for his wit in interviews and tweets. Before he was cast, Rippon told Us Weekly he thought it would be "fun" to compete on the show. He also had an idea of who would be the best partner for him.
"Somebody who can keep up with my quick whips whoever that woman may be," Rippon said at the time.
Anderson won gold in Pyeongchang, a feat she also made in the 2014 Sochi Winter Olympics. Harding, who became infamous for her 1994 feud with Nancy Kerrigan, found herself back in the spotlight with the release of the biographical film "I, Tonya."
The full cast announcement is expected to drop on "Good Morning America" on April 13.
"Dancing with the Stars" premieres on April 30.
New music documentary is 'Velvet' perfection
A piece of pure cinema that exemplifies its genre while transcending it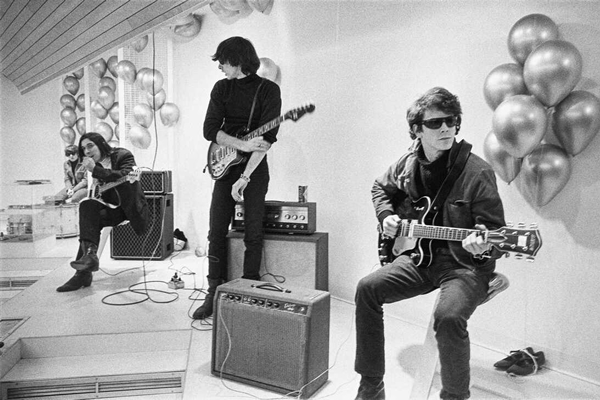 When it comes to great music documentaries – the ones that stick with you after you watch and make you want to come back to them again and again – there is one ingredient that stands out as a common thread: immediacy.
From D.A. Pennebaker's fly-on-the-wall chronicle of young Bob Dylan's 1965 tour of the UK in "Don't Look Back," to Martin Scorcese's joyful document of The Band's final concert performance in "The Last Waltz," to Jonathan Demme's thrilling cinematic rendering of the Talking Heads in performance at the peak of their creative genius in "Stop Making Sense," all of these now-revered films have endured – indeed, even grown – in popularity over the years because they captured the talent, the personality, and the power of their subjects on celluloid and preserved it for the ages, allowing generations of audiences, fans and soon-to-be-fans alike, to feel as if they were there.
But none, perhaps, have ever done it quite so viscerally as Todd Haynes' "The Velvet Underground." This is a remarkable feat when you consider that the films listed above, as well as most of the other highly regarded "rockumentaries" of the past, were all concert films, showing the performers at their center in the full bloom of their musical gifts, and Haynes' film is not that. It's something else, something singular, a piece of pure cinema that exemplifies its genre while transcending it entirely.
The basic outline of the band's story is well known, now. Coalesced in the early '60s New York art scene around a pair of charismatic geniuses (John Cale and Lou Reed), the Velvet Underground was swept into the orbit and under the wing of Andy Warhol, who turned them into the house band at his famous "Factory," added to their mix an exotic European chanteuse named Nico, and launched their record career by producing their first album – and designing an instantly iconic cover for it featuring a banana, to boot. They were, for a while, the darlings of the New York underground set, birthing a handful of additional albums across the latter years of the decade; but their sound, which was experimental, rough, and a far cry from the flower-power sound being embraced within the status quo of Middle American music fans, did not catch on. That, combined with the volatility of the relationships at its core, ensured an ignoble and unsung dissolution for the band; though its two front men went on to forge expansive solo careers on their own, the Velvets themselves remained a kind of blip, an ephemeral presence in the history of rock – and the history of New York – remembered by anyone who wasn't actually on the scene as nothing more than a buzzy band they never actually heard with a catchy name and a familiar album cover.
As one of the voice-over interviewees in Haynes' movie points out, however, the counterculture wasn't actually the counterculture – it was the culture. The rest of the world just didn't know it yet. Decades later the Velvet Underground is credited with, among other things, providing early inspiration for what would become the punk rock movement, to say nothing of influencing the aesthetic palate of (surely without exaggeration) thousands of musicians who would go on to make great music themselves – often sounding nothing like the Velvets, but somehow cut from the same raw, edgy, white-hot honest cloth, nonetheless. Yet in their moment, they were doomed before they had even begun to become a sideshow attraction, hurling performative realness in the face of a curious-but-disinterested glitterati crowd that was already embodying the superficial fakeness that would be so aptly monikered, both as an ethos and a watchword, as "Plastics" by Buck Henry and Mike Nichols in "The Graduate" barely a year after their first album was pressed.
Frankly, it's the kind of story that makes for a perfect rock 'n roll legend, and the kind of legend that deserves to be explored in a film that befits its almost mythic, archetypal underpinnings. There's nobody more qualified to deliver that film than Todd Haynes.
Haynes, of course, is a pioneer of the '90s "New Queer Cinema," whose body of work has maintained a consistent yet multi-faceted focus on key themes that include outsider-ism, dysfunctional socialization, and the fluid nature of sexuality and gender. Each and any of these interests would be enough to make him a perfect fit as the person to tell the story of the Velvet Underground, but what gives him the ability to make it a masterpiece is his ongoing fascination with music and nostalgia. Beginning with his controversial debut short "Superstar: The Karen Carpenter Story," the musical landscape of his formative years has been inseparable from his milieu, and films such as his glam-rock fantasia "Velvet Goldmine" or his post-modernist Dylan biopic "I'm Not There" have dotted his career like cornerstones. Likewise, his painstaking recreation of the past in period pieces like "Far From Heaven," "Carol," or "Wonderstruck" has proven his ability not just to capture the look and feel of a bygone era, but to transport audiences right back into it.
In "The Velvet Underground," it's more like he transports the era to the audience. His comprehensive chronicle is not just the story of the band or its members, but the story of the time and place that allowed them to exist, in which a generation waking up from the toxic artificiality of their parents' "American Dream" took creative control of the future through an unprecedented explosion of art and culture. Art was a by-any-means-necessary endeavor that now demanded a fluency across various forms of media, and a blending together of any and every thing that worked to get the message across. And yes, sometimes the media itself was the message, but even within that depressingly superficial reality was room for an infinite layering of style and substance that could take your breath away.
That description of the era in which the Velvet Underground thrived, in which Andy Warhol turned the shallow into the profound (whether he knew it or not), in which music and film and photography and poetry and painting and every other form of expression blended together in a heady and world-changing whirlwind, is also the perfect description of Haynes' film. Yes, there are famous veterans of the age sharing their memories and their insights, yes there is copious archival footage (including the godsend of Warhol's filmed portraits of the legendary faces in his orbit), yes we get to hear about Lou Reed's struggle with his sexual identity – and it's refreshing that Haynes makes no effort to categorize or finalize that aspect of the rock legend's persona, but merely lets it be a fact. But even though "The Velvet Underground" checks off all the boxes to be a documentary, it's something much more. Thanks to Haynes' seamless blend of visuals, words, history, and – always and above all – music, it's a total sensory experience, which deserves to be seen in a theater whether you subscribe to Apple TV or not. It puts you right in the middle of a world that still casts a huge shadow on our culture today.
And it's unforgettable.
PHOTOS: Best Of LGBTQ DC party
Blade's 20th annual awards celebrated at Hook Hall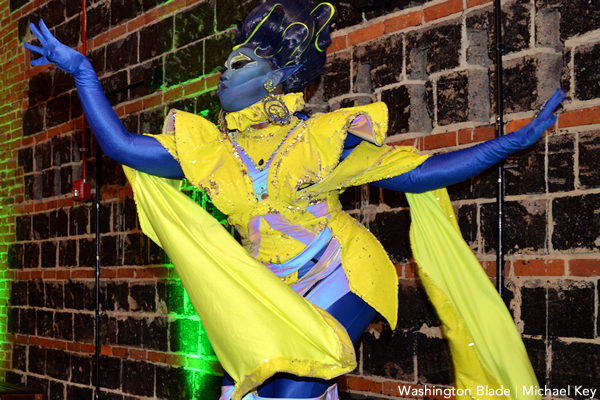 The Washington Blade presented the 20th annual Best of LGBTQ D.C. Awards at a party at Hook Hall on Thursday, Oct. 21. To view this year's winners, click here.
Event sponsored by Absolut, DC Brau and Washington Regional Transplant Community.
(Washington Blade photos by Michael Key)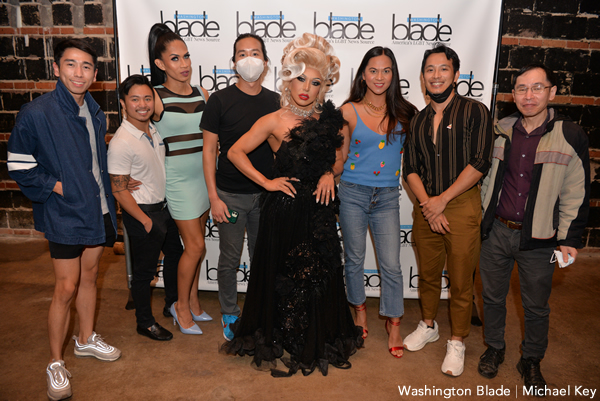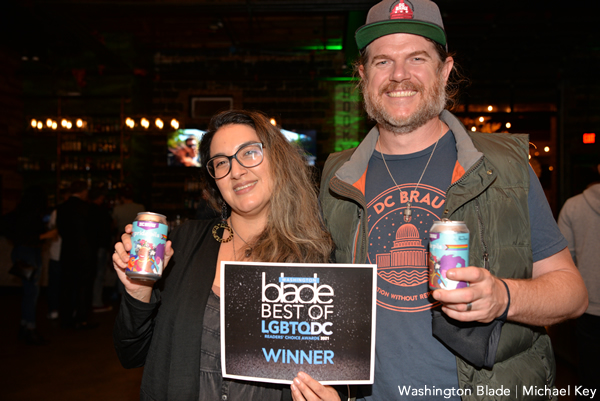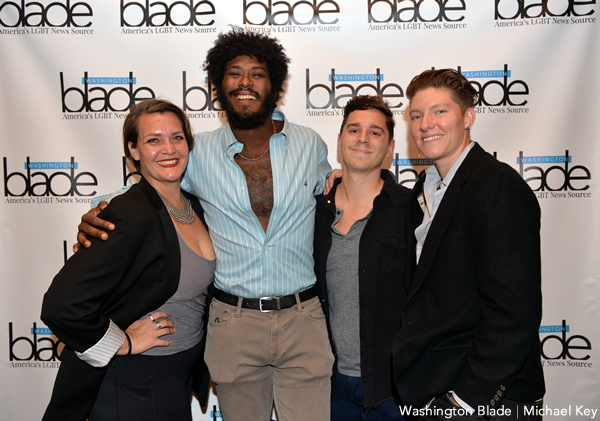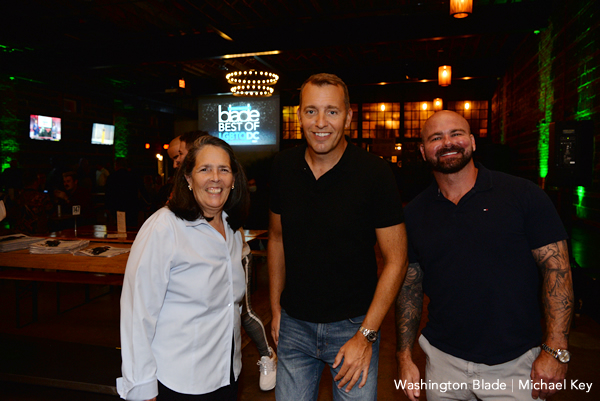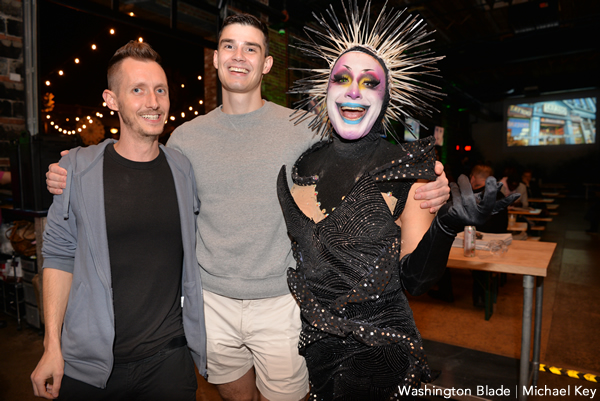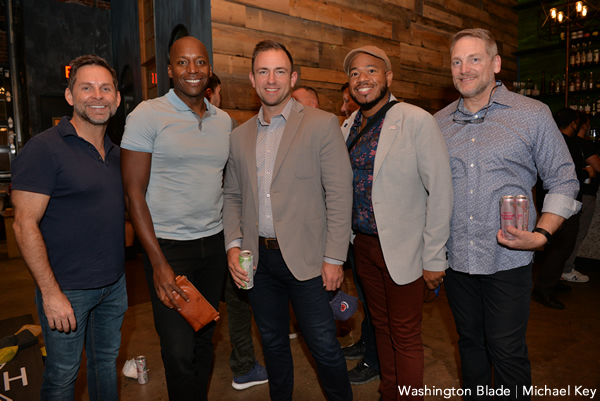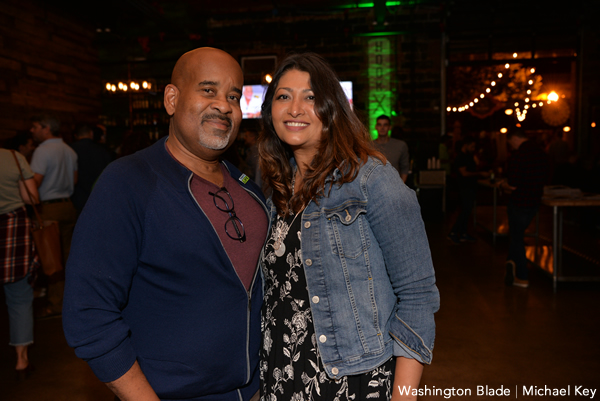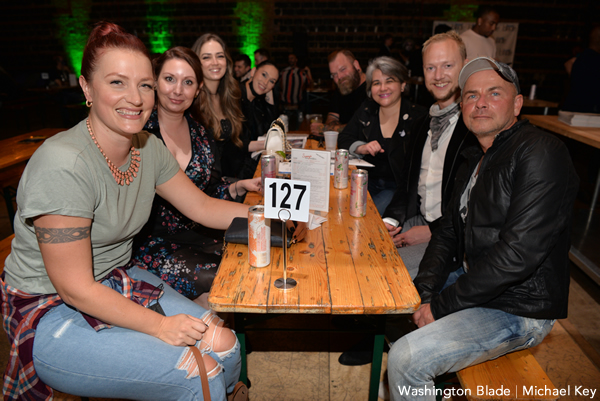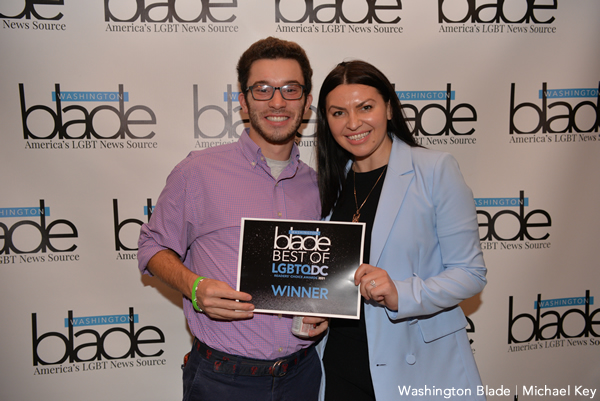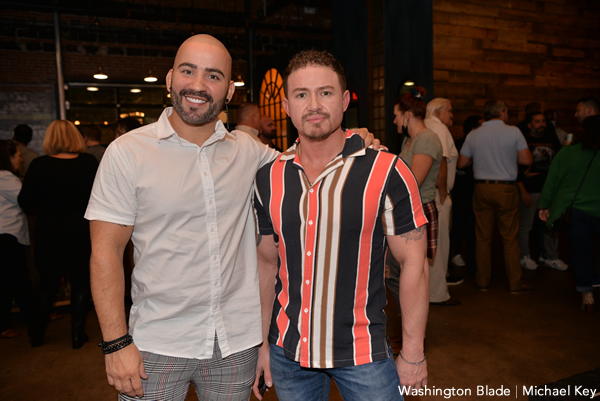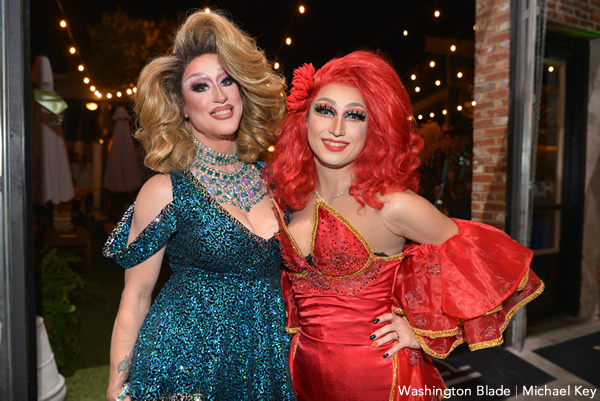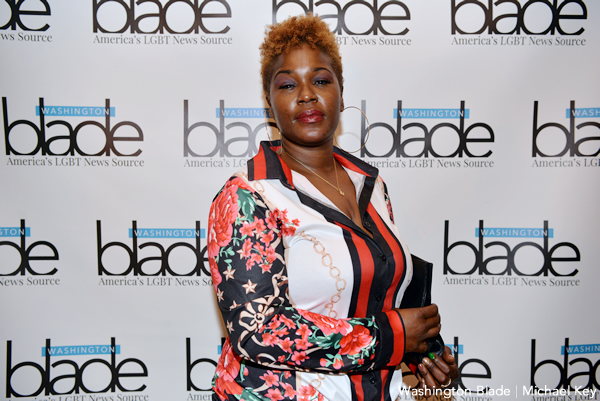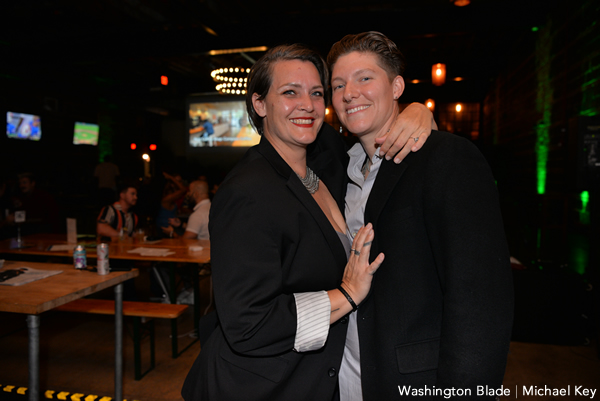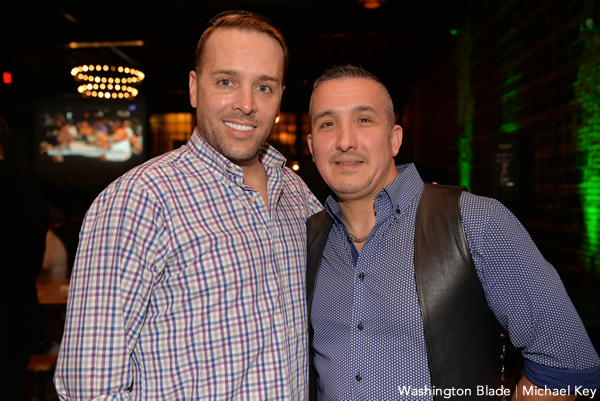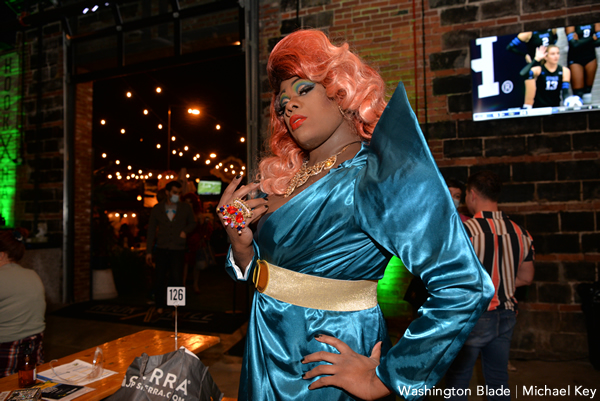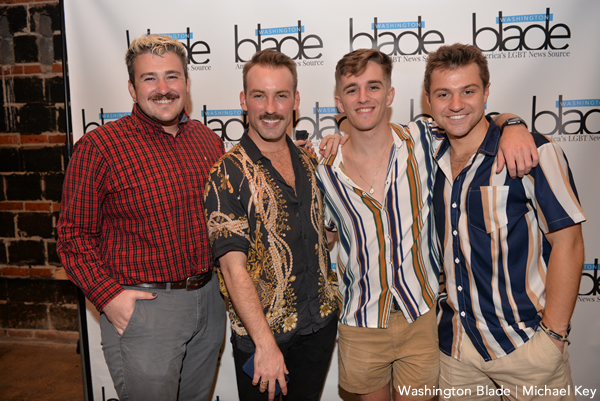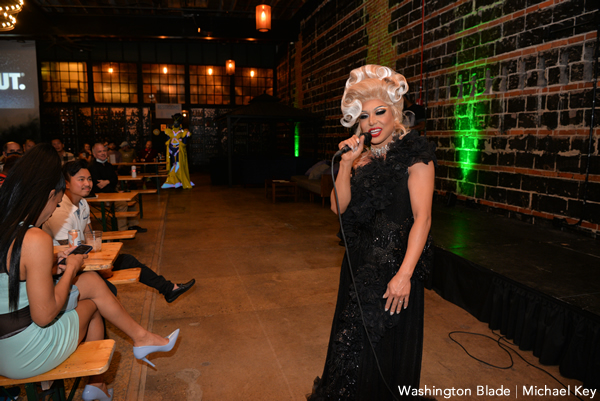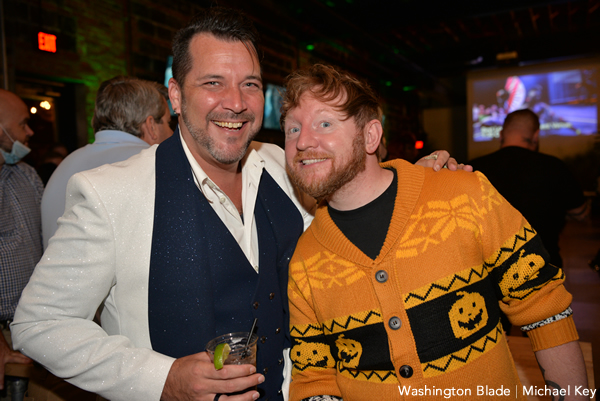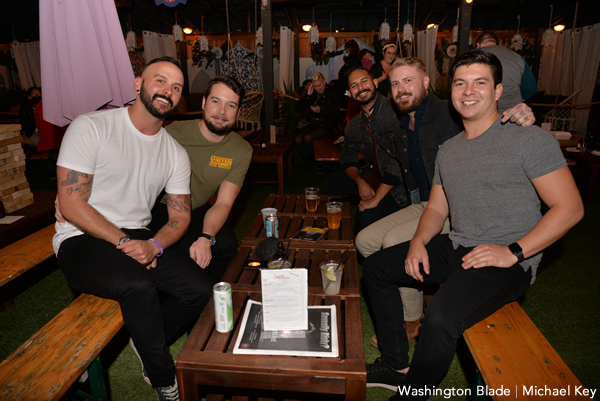 First Trans Amazon introduced by DC Comics In 'Wonder Woman'
DC Comics-Warner Brothers became more LGBTQ+ inclusive with the introduction of the character of Bia, a Black trans woman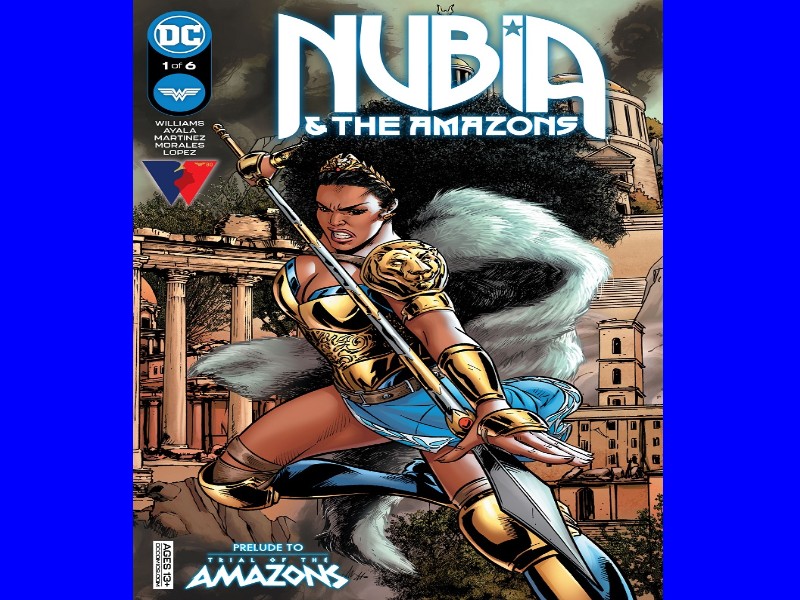 BURBANK – The world of DC Comics-Warner Brothers became more LGBTQ+ inclusive this weekend as the venerable comic book franchise of Wonder Woman expanded with the introduction of the character of Bia, a Black trans woman, in the first issue of the series Nubia & The Amazons.
Earlier this month on National Coming Out Day, the canon of the Superman series changed for the life of Jon Kent, the Superman of Earth and son of Clark Kent and Lois Lane, taking a bold new direction. After initially striking up a friendship with reporter Jay Nakamura, he and Jon become romantically involved, making Kent an Out bisexual character.
In this latest offering, Stephanie Williams and Vita Ayala, writers and creators confirmed that Bia is a Black Trans woman. They stressed that she "isn't a box to tick … [she] is important to her community. Just as Black trans women are important to us in real life."
We didn't want to make An Announcement because we wanted to introduce the character in an organic way, but it is not a secret! We are glad people picked up on it, but if y'all hadn't we would have made sure to say it so it wasn't hand-twaveable subtext! https://t.co/XsHp5wGBLv

— ✊🏾🇵🇷Vita 'Emancipated Blacula' Ayala🏳️‍🌈🎃 (@definitelyvita) October 21, 2021
Of special significance to the introduction of the character in the DC Comic worlds was the endorsement of actress Lynda Carter who played the title role of Wonder Woman on television based on the comic book superheroine, which aired on ABC and later on CBS from 1975 to 1979. Earlier in the week Carter tweeted her support of Trans women;
Trans women are Wonder Women. End of story.

— Lynda Carter 🎃 (@RealLyndaCarter) October 19, 2021
Writing for the DC Comics-Warner Brothers website blog, co-creator Stephanie Williams said;
"It's been a dream to work with the likes of Vita Ayala, a non-binary Afro-Latinx comic writer who has been making quite a name for themselves. And then there is the illustrious and widely talented and dedicated Afro-Latina artist Alitha Martinez who is already in the comic hall of fame for all-time greats. Her passion for Nubia is unmatched. It shows in every cover and panel from Nubia's Future State story written by L.L. McKinney, her Infinite Frontier #0 story written by Becky Cloonan and Michael Conrad, and now the Nubia and the Amazons miniseries written by myself and Vita Ayala."
"I'm so excited about the history we're creating, adding to, and remixing. The foundation has always been there, but needed some TLC. As Nubia embarks on this new journey as Queen of Themyscira, I hope her rebirth will be met with open arms and the desire to keep her always at the forefront. Nubia, now being queen, is poetic in so many ways, but one that stays on my mind is the very personal connection I feel. As I help to add to her legacy, she's opened the door wider to my own," Williams said adding:
"Long may Queen Nubia reign, forever and always."
Nubia and the Amazons #1 by Stephanie Williams, Vita Ayala and Alitha Martinez is now available in print and as a digital comic book.
Along with co-writing Nubia and the Amazons, Stephanie Williams writes about comics, TV and movies for DCComics.com. Check out more of her work on Den of Geek, What To Watch, Nerdist and SYFY Wire and be sure to follow her on both Twitter and Instagram at @steph_I_will.