LGBT content strong in summer '18 movie spate
'Star Wars,' 'Mamma Mia' sequel, Whitney Houston doc among highlights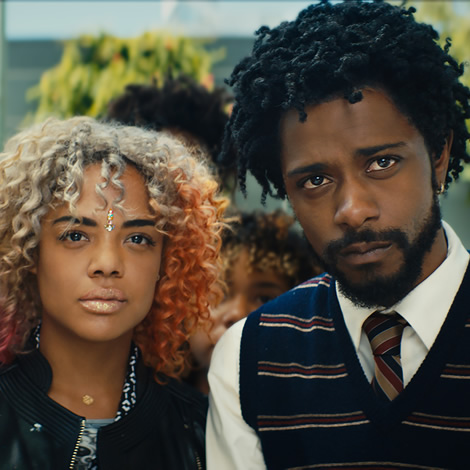 This weekend, the 2018 summer movie season blasts off with the release of "Solo: A Star Wars Story," an excellent addition to the franchise. Hollywood veteran Ron Howard directs with great visual and narrative clarity and the fast-paced script by "Star Wars" veteran Lawrence Kasdan and his son Jon effortlessly combines action, humor, drama and suspense.
The LGBT summer movie season kicks off on June 1 with queer auteur John Cameron Mitchell's delightful new movie "How to Talk to Girls at Parties." Destined to be a cult classic, the movie stars Nicole Kidman as Queen Boadicea, a punk priestess who finds herself caught in a battle between humans and aliens. the fun film also stars Elle Fanning and newcomer Alex Sharp as the literally star-crossed lovers.
The June LGBT movie calendar is crammed with other exciting new queer films. Premiering on Netflix on June 8, "Alex Strangelove" is about a high school teen's journey of sexual exploration. Slated for a June 15 opening in D.C., "A Kid Like Jake" stars Jim Parsons and Claire Danes as the parents of a 4-year old gender-nonconforming child. Opening on June 22, "Hearts Beat Loud" stars Nick Offerman as a divorced father who forms a songwriting team with his lesbian daughter.
"Nancy" (June 29) is the story of an unbalanced young women who assumes different personalities as she surfs the Internet. The movie is written and directed by Christina Choe (winner of the Waldo Salt Screenwriting Award at Sundance) and stars Andrea Riseborough ("The Battle of the Sexes" and "The Death of Stalin"). The rest of the stellar cast includes Ann Dowd, Steve Buscemi, J. Smith-Cameron and John Leguizamo.
Pride month releases also include "The Misandrists" (June 15). Directed by legendary gay provocateur Bruce La Bruce, the film begins when a young man fleeing the police unintentionally seeks refuge at a lesbian separatist stronghold.
Among LGBT fan favorites, the long-awaited sequel to Pixar's "The Incredibles" (2004) arrives on June 15. "Incredibles 2" brings back the original cast of superheroes trying to blend in. Director Brad Bird once again threatens to steal the movie with his cameo as Edna Mode ("No capes!"), a sly tribute to iconic Hollywood costume designer and barely closeted lesbian Edith Head.
Another old gang is reunited on July 20 in "Mamma Mia! Here We Go Again," the effervescent sequel to the original ABBA fest. Flashbacks reveal how Donna Sheridan (Meryl Streep in the present; Lily James in the past) met her three suitors. Cher joins the cast as Donna's mother. There's no word yet on whether or not Pierce Brosnan will try to sing again or if Colin Firth's Greek boyfriend will return.
On the mainstream front, some of the other big releases include the all-female "Ocean's 8" (June 8); "Hereditary," a horror story starring Toni Collette (June 8); "Jurassic World: Fallen Kingdom" (June 22), starring Chris Pratt, Bryce Dallas Howard and her impressive heels; "Ant-Man and the Wasp" (July 6); "Sorry to Bother You," a satirical critique of capitalism and racism starring Lakeith Stanfield and Tessa Thompson (July 6); Timothée Chalamet's "Hot Summer Nights" (July 27); and "Crazy Rich Asians" (Aug. 17).
On the lighter side, there's Mila Kunis and out actor Kate McKinnon in "The Spy Who Dumped Me" (Aug. 3) and "The Happytime Murders" starring Melissa McCarthy and a bunch of puppets (Aug. 17).
Award season gets an early start on Aug. 10 with Spike Lee's latest film "BlacKkKlansman," a favorite at Cannes. Based on a true story, Lee's latest opus is about an African-American police officer who infiltrates the KKK in the 1970s.
On the local front, summer screenings by Reel Affirmations will include "Ideal Home" starring Paul Rudd and Steve Coogan as a bickering gay couple who suddenly acquire a 10-year old grandson (June 22).
Two outstanding D.C. film festivals also have some fun programs scheduled. D.C. Shorts will be presenting "DC Shorts Laughs" June 22-23. This innovative event pairs local comedians with outstanding short comedy films. This year's film slate includes "Ruby Full of Shit" about the holiday showdown between the new boyfriend and a bratty 6-year old.
The international "48 Hour Film Fest" challenges teams of local filmmakers to create a short film in just two days. The winner of the D.C. competition will be revealed at the "Best Of" screening on June 22.
Under the direction of Michael Lumpkin, the out Director of AFI Festivals, "AFI DOCS" will return from June 13-17. The international celebration of documentary films again includes strong LGBT content, including the world premiere "Alone in the Game," about the challenges faced by out LGBT athletes; "Dark Money" directed by transgender filmmaker Kimberly Reed; "Don't Be Nice" about a diverse group of slam poets; "Transmilitary" about four servicemembers who come out to top officials at the Pentagon; and "United We Fan," about dedicated fans who lobby for the return of cancelled series and one lesbian fan who protests "Lesbian Death Trope."
AFI DOCS also includes documentaries about comedian Gilda Radner, designer Steve McQueen and the fabulous Studio 54.
Some of the other great documentaries premiering this summer include "Whitney" (July 6); "Love, Cecil," a look back at the dazzling career of Hollywood costume designer Cecil Beaton; "Scotty and the Secret History of Hollywood" about the infamous pimp Scotty Bowers (July 27) and "The Gospel According to André," (June 1) an insightful look at André Leon Talley, the trailblazing black gay fashion editor who grew up in the Jim Crow South.
As usual, AFI Silver in downtown Silver Spring brings some serious sizzle to the summer schedule. Some of the highlights includes Spanish Cinema Now (May 31-June 3) which includes "Anchor and Hope" about a lesbian couple who enlist the help of a good friend to help them conceive; the D.C. Caribbean FilmFest (June 8-13) which includes the Grace Jones biopic "Bloodlight and Bami;" and, "Sorry to Bother You" which is part of the Color of Conversation, a new partnership between AFI and the Martha's Vineyard African American Film Festival.
From July 5-12, AFI will present the new 70mm print of "2001: A Space Odyssey" to kick off its Stanley Kubrick retrospective.
The Maryland Film Festival has an active summer schedule at the Parkway Theatre in Baltimore. On June 2, MdFF will screen "Wild Nights with Emily," an unconventional biopic of poet Emily Dickinson starring Molly Shannon, as a fundraiser for Baltimore Pride. Other LGBT highlights include "Howard", a documentary about openly gay legendary lyricist Howard Ashman ("Little Shop of Horrors" and "Beauty and the Beast") on June 23 and Sundance favorite "The Miseducation of Cameron Post" on Aug. 17.
Following on the heels of the successful annual festival which included the "Rated LGBTQ" series, the Washington Jewish Film Festival will screen three audience favorites this summer, including "The Invisibles."
Finally, on June 18, there is an important documentary that every family should enjoy together. Directed by Morgan Neville ("20 Feet from Stardom" and "Best of Enemies"), "Won't You Be My Neighbor" is a moving and charming tribute to the legendary Fred Rogers and his enduring and endearing legacy.
Legendary activist gets his due in 'Hating Peter Tatchell'
'Don't accept the world as it is'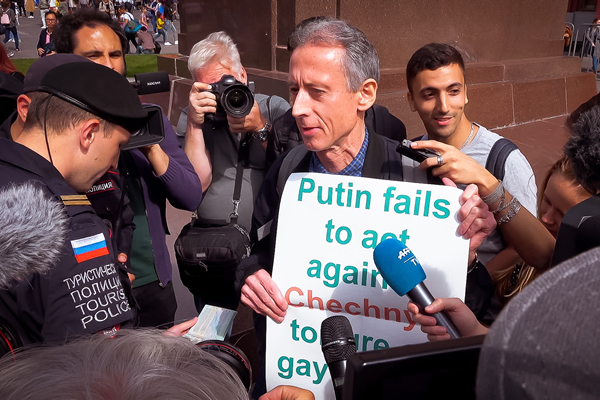 Looking at the fight for LGBTQ equality from inside the bubble of the United States, it's easy to get the impression that the movement essentially started at Stonewall, and that most of our progress is the result of work from our own homegrown activists. That's obviously not the case; though there have been plenty of American heroes that have done more than their fair share in the effort, the contributions of others who join the fight on the international front deserve recognition, too.
"Hating Peter Tatchell," available now on Netflix, is a great introduction to one of them.
It's a documentary from director Christopher Amos that chronicles the life and work of a tireless champion for LGBTQ rights – and human rights in general – whose six decades of campaigning have made him simultaneously one of the most lauded and loathed men in the world. He has shaken up the British establishment with his radical acts of civil disobedience, aggressively pushed for change in global attitudes about homosexuality, and stood up against tyrannical world leaders – and he's done it all from the front lines.
Amos' brisk but informative film takes us on a tour of Tatchell's career, bolstered by plenty of archival footage (much of which only exists because Tatchell saved the VHS tapes himself) and given perspective through evocative interviews with the likes of activist Angela Mason, actor Stephen Fry, and Tatchell himself, who also engages in an ongoing conversation with actor and fellow LGBTQ activist Ian McKellen about what motivates his lifelong fight for equality. Along the way, we get insights into Tatchell's personal life, in particular his relationship with his deeply religious mother. The film culminates with his riskiest crusade yet, the disruption of 2018's FIFA World Cup in Moscow to draw attention to the persecution of LGBTQ+ people in Russia and Chechnya.
Tatchell, we're happy to say, survived that journey, and is still fighting tirelessly through the Peter Tatchell Foundation, a small London-based human rights organization that also supports democracy, LGBTQ+ and human rights movements in countries like Russia, Uganda, Iran and Pakistan. But busy as he is, he took time to join director Christopher Amos for a conversation with the Blade about the film.
BLADE: Peter, a lot of hard-working activists often struggle with burnout. How do you find a balance between your activism and your day-to-day life?
PETER TATCHELL: My life has been tough. I've campaigned 12+ hours a day for 54 years, been violently assaulted over 300 times and still receive masses of hate mail and death threats, mostly from homophobes and far right extremists. I'm perpetually tired. It's made relationships difficult to sustain. But I love the human rights work that I do. What motivates and sustains me is my many successes and the positive feedback from the 20,000+ individuals and campaigners that I've helped over the last five decades.
BLADE: Your activism even extends into your relationship with your mom.
TATCHELL: I've seen my mother's regressive views as a challenge and never ceased engaging with her. As a result, she's been on a journey of growing understanding and acceptance. Although homosexuality is against her Christian beliefs, she doesn't see it as a major sin. Moreover, she mostly supports my LGBTQ+ work, says LGBTQ people should be treated with respect and has accepted my partner. It shows that patience and perseverance can change hearts and minds.
BLADE: On that subject, the movie features a lot of footage from an era when a lot of people were opposed to your confrontational methods. Some of that persists even in the contemporary interviews. Christopher, was that an intentional choice?
CHRISTOPHER AMOS: As much as I support Peter's work, achievements, and sensibilities, I knew it was important to also present opposing opinions. It's important, for progress, to listen to opinions that are different from our own, even when we disagree. And it's important that we don't hide history, we can learn from it. When I was watching the hundreds of hours of archives, I was shocked by some of the views which made it onto television talk shows at the time. Hindsight is a powerful way of highlighting just how much progress has been made.
BLADE: In this case, it certainly highlights that some of Peter's more "radical" positions have been vindicated over the years, in spite of the naysayers.
AMOS: Peter was ahead of his time. He has a natural instinct for what is fair and equal in society.
BLADE: Is that what drew you to him as a subject for a film?
AMOS: Peter's activism inspires me, and perhaps identifying with the journey of an Aussie moving to London made his story especially significant to me. We first met in 2000, when I was editor of Bent magazine, and Peter regularly contributed articles. I was always surprised by how many of the LGBTQ community derided his work, despite the huge contribution he was making to advancing our rights. This struck me as an interesting premise for a story about his life, something which adds a layer to the biographical account of his life. I wanted to highlight his achievements but also explore his motivations.
BLADE: What do you want audiences to take away from his story?
AMOS: Peter's journey over the past half-century highlights the advances in the gay liberation movement. That gives me hope for the future and I hope will give others hope too. But it can also inspire us to take action, to use our voice. I want viewers to be moved, but also feel motivated to carry on this fight for equality. Many people often ask what they can do, but Peter doesn't wonder, he just does something.
BLADE: Peter, is there an action you've taken that you are particularly proud of?
TATCHELL: I don't spend much time relishing my successes. Once a victory has been secured, I focus my mind on the next challenge. But I'm pleased that I ambushed Mike Tyson and got him to express his opposition to homophobic discrimination, and that I staged the first LGBT+ protest in a communist country (East Germany, 1973). And also, I twice attempted a citizen's arrest of the Zimbabwean dictator and homophobe, Robert Mugabe.
BLADE: What do you think is currently the most crucial fight or fights for the future of queer rights?
TATCHELL: In the West, the biggest battles are to ban conversion therapy, defend the trans community and support other progressive movements, like Black Lives Matter and #MeToo. Globally, the main challenge is to decriminalize homosexuality in the 70 countries that still outlaw it, and then to secure legislation against anti-LGBT+ discrimination and hate crimes.
BLADE: What would you say to people who want to become more involved but don't know where or how to start?
TATCHELL: Join a LGBT+ organization. There is strength in numbers. All our gains are the result of our collective efforts. Don't accept the world as it is. Dream of what the world could be — and then join with others to help make it happen.
AFI Docs presents a hybrid in-person, virtual festival
2021 slate generous to LGBTQ, BIPOC directors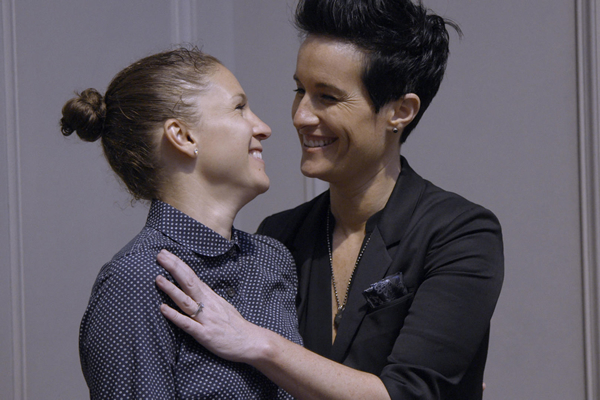 AFI DOCS 2021 kicks off Tuesday and will showcase a diverse collection of films like features on historical figures Pauli Murray and Anthony Bourdain, and shorts capturing an annual prom at an LGBTQ retirement home and the life of a Jewish, trans, South African artist.
The annual celebration of documentary filmmaking hosted by the American Film Institute will run June 22-27, with films available to view online as well as in-person screenings at the AFI Silver Theatre and Cultural Center in Silver Spring.
The festival will feature more than 70 films from 23 countries, including four world premieres. In the lineup, 52% of films are directed by women, 40% by BIPOC directors and 18% by LGBTQ directors.
"We are living in the Golden Age of documentary film," said Sarah Harris, AFI Festivals Director of Programming, in a press release. "At AFI DOCS, we are proud to celebrate excellence in the films of 2021 – connecting audiences across the nation, engaging them in lively conversation and inspiring them with both the unprecedented challenges and the breathtaking beauty of the world around us."
Like in previous years, AFI DOCS will feature a variety of films on LGBTQ themes and figures. "Pray Away," directed by Kristine Stolakis, dives into the harmful past and present of the "pray away the gay movement" through interviews with ex-leaders, survivors of conversion therapy and one active participant in the practice.
Stolakis's uncle went through conversion therapy after coming out as trans in the '60s and she witnessed the "traumatic aftermath" and tremendous pain it caused him, she said.
"A lot of people think conversion therapy is a thing of the past. And that is not true," she said in an interview. "We know conversion therapy continues on every major continent."
"Pray Away" will be available to stream on Netflix in August. Ryan Murphy also serves as an executive producer.
"My Name is Pauli Murray" directed by Julie Cohen and Betsy West follows the life of the queer writer, human rights lawyer, priest and poet Pauli Murray. Described in the film as ahead of their time, Murray accomplished many firsts: the first African American to earn a law degree at Yale and the first African-American woman ordained as an Episcopal priest.
Murray also drafted the basis of landmark legal arguments used in overturning Plessy v. Ferguson. They also co-wrote a law review used by Ruth Bader Ginsburg to convince the Supreme Court that the 14th Amendment's Equal Protection clause applies to women.
The Academy Award nominees Cohen and West discover Murray's story when working on their 2018 documentary "RBG."
"We want people to know about Pauli Murray," West said. "We would like people to understand the impacts that Pauli had on our world, on the Civil Rights Movement, on the women's movement."
West and Cohen said they wanted to highlight Murray's struggles with gender and sexuality in the early to mid-20th century, and the film features Murray's inability to undergo hormone therapy and their romantic relationships with women.
"There was no understanding for what Pauli was going through," West said. "Going to doctors and and basically being dismissed for raising the fact that Pauli felt like a man. And that was just something people couldn't deal with. I think it's been empowering and perhaps infuriating for the people to learn the way Pauli was treated."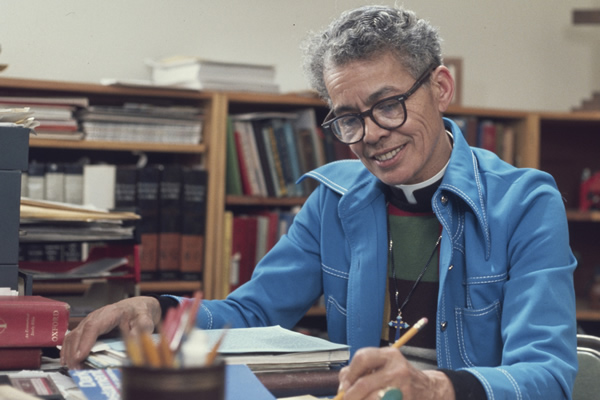 The short film "Coded" directed by Ryan White explores the life of gay illustrator J.C. Leyendecker, and the history of his subtle, coded advertisements in the 20th century.
Leyendecker lived a semi-out life in the roaring '20s but was forced to hide his identity after the Great Depression as society "moved backward," the film outlines.
"I think there's a beautiful character film here about this man who's never been recognized for his art," he said. "I also think there's a real cautionary tale about how, no matter how much progress we've achieved, that that can always be dialed backward." 
The film will open in theaters this fall.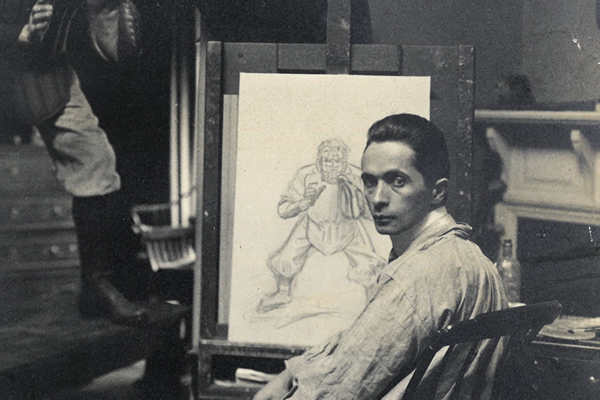 "Scum Boy" is a short that follows the life of a South African, Jewish, transgender Gen-Z 3-D artist. Director Allison Swank met Scum Boy, Oliver Hunter Pohorille, when he was a teenager at a casting for a music video.
"I was inspired by my friendship with Scummy," she said. "I started realizing like every conversation I was having with him I was learning new things. I just felt like it was time for him to share his message with the world and I can help with that."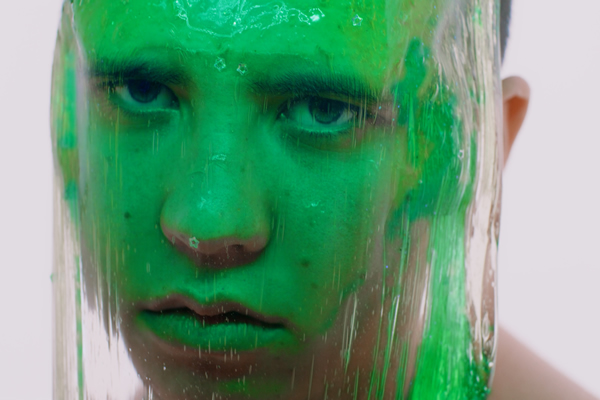 "Senior Prom," directed by Luisa Conlon, is a short showcasing the annual "senior" prom at an LGBTQ retirement home in Los Angeles. The film also follows the story of specific LGBTQ elders and their experiences being LGBTQ in the 20th century.
"The most important thing with this film is I think it has an opportunity to create sort of an intergenerational environment, and that's not happening," Conlon said. "The film is very accessible. It has this reference point for young people, which is what's supposed to be a very classic coming-of-age experience."
Feature film "North By Current" directed by trans filmmaker Angelo Madsen Minax follows his own family as they process the aftermath of the inconclusive death of his young niece. Minax documents the trauma, addiction and complexity in the years that follow.
"Unforgivable (Imperdonable)" directed by Marlén Viñayo spotlights an 18th Street hitman serving time in an evangelical Salvadoran prison. He's not only guilty of his crimes but of being gay in a conservative, religious environment.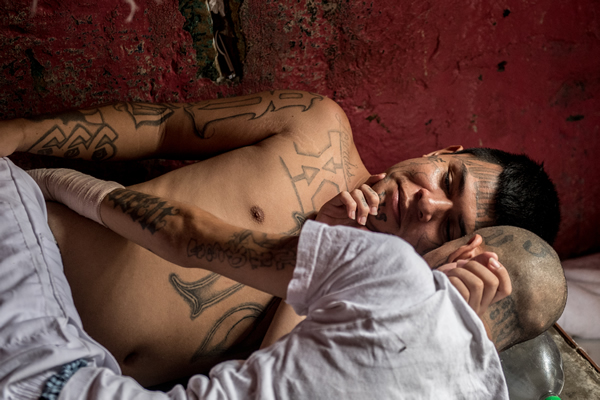 "No Straight Lines" directed by Vivian Kleiman dives into the colorful history of queer comic artists and "Trade Center," a short film directed by Adam Baron, highlights the stories of gay men who cruised for sex in the World Trade Center in the '80s and '90s.
The Charles Guggenheim Symposium is on Wednesday, June 23, and will honor celebrated filmmaker Dawn Porter. Her most recent project, "Rise Again: Tulsa and the Red Summer" will be screened.
AFI will open on Tuesday, June 22 with the world premiere of "Naomi Osaka," an intimate look inside the life of one of today's most gifted athletes. The festival will close Sunday, June 22 with "Cusp," a coming-of-age documentary about three teenage girls in a Texas small town as they come to understand adulthood, especially as young women. The centerpiece screening on Friday, June 25 is "Roadrunner," which follows the life of chef and storyteller, Anthony Bourdain.
The complete AFI DOCS schedule and information on festival passes and individual tickets can be found at docs.afi.com.
Triumphant 'In the Heights' is the musical we need
An infectious celebration of community, driven by a Latin beat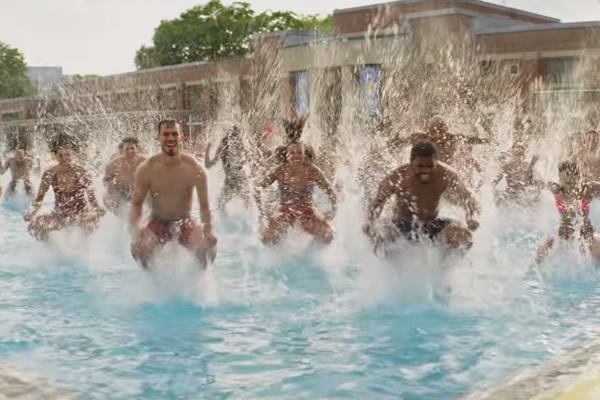 As the long-awaited film version of Lin-Manuel Miranda's "In the Heights" hits the screen this weekend, it's impossible not to reflect on the fate of the Hollywood musical.
Once one of the movie industry's most popular genres, the musical has been an inseparable part of Hollywood history ever since sound first came to the silver screen in 1927, launching a "golden age" in which the genre ruled the box office for more than 30 years.
Then the '60s happened. A generation disillusioned and distrustful of the "American Dream" hungered for edgier material than the old-fashioned fare enjoyed by their parents. The old studio system was failing, and although it managed to score some hits with blockbuster adaptations of Broadway shows like "My Fair Lady" and "The Sound of Music," by the end of the decade such movies felt incredibly tone-deaf in an American culture torn apart by turmoil. The country had lost its innocence, and despite occasional attempts to "reboot" the genre in the years ever since, the reign of the Hollywood musical was effectively over.
Until now, perhaps.
"In the Heights" arrives with a considerable amount of anticipation behind it. Adapted from the Tony-winning 2008 Broadway hit that brought Lin-Manuel Miranda into the limelight and paved the way for him to create "Hamilton" a few years later, it centers on a hard-working bodega owner named Usnavi (Anthony Ramos), who serves as our guide for a sweeping musical portrait of Manhattan's Washington Heights – an area mostly populated by Latin people of color from immigrant families – that follows the stories of several interconnected characters as they pursue their hopes and dreams. With songs by Miranda and a script by Quiara Alegría Hudes (who also wrote the book for the stage production), it showcases a diverse cast that also includes Corey Hawkins, Leslie Grace, Melissa Barrera, Daphne Rubin-Vega, Stephanie Beatriz, Gregory Diaz IV, Dascha Polanco, Jimmy Smits, Marc Anthony, and Olga Merediz, reprising her Broadway role as Abuela Claudia. Even Miranda himself shows up in the ensemble.
Needless to say, there was a lot of buzz around the film even before its release was postponed for a year due to COVID. If you're wondering if it lives up to that buzz, the answer is a resounding "yes." Onstage, "In the Heights" was an infectious celebration of community, driven by an irresistible Latin beat and infused with an uplifting message about following your dreams in the face of adversity. On film, as directed by John M. Chu ("Crazy Rich Asians"), it more than meets the challenge of translating all that energy to the screen – and in the process, it accomplishes a whole lot more.
First and foremost, it delivers the almost euphoric refreshment that comes from seeing a major Hollywood film populated almost entirely by people of color. In today's cultural environment, the power of this cannot be overstated.
Yet "In the Heights" does not let itself get weighed down by any perceived importance. Instead, it wins us over with good-natured approachability, personified by the endearing and charismatic Ramos in what deserves to be a star-making performance. He is joined by an ensemble of co-stars whose talents are quickly proven to be a match for his own.
Chu leans into the strength of his players, but he also recognizes that the real star of "In the Heights" is its music, and unlike many modern musicals, his movie fully embraces its songs as its entire reason for being. Miranda's extensive score is delivered largely intact, affording the composer's signature blend of showtunes and rap the spotlight it deserves. Even more importantly, Chu (aided by gifted collaborators like cinematographer Alice Brooks and choreographer Christopher Scott) uses it as a platform on which to build something truly audacious and wholly unexpected – a triumphant return to form for the Hollywood musical.
There have been new entries in the genre in the years since its decline, and a few of them, like Bob Fosse's "Cabaret," have even been great films. Still, these and other such successful one-offs have bent the formula to meet the prevailing cynicism of the postmodern age, merging reality with fantasy in a way that minimizes the need for jaded contemporary audiences to suspend their disbelief when a character bursts into song. They succeed not because they embrace the traditional conceits of the art form, but because they reinvent them – and often, with a palpable sense of irony.
The old musicals required no such tactics. Rather than distancing audiences from the escapism of the format, they encouraged people to revel in it. There was a kind of magic being projected on the screen, and everybody in the theater was not only willing, but eager to believe in it. Moviegoers today are no longer able to accept that kind of artificiality – or at least, that's become the conventional wisdom in Hollywood, which seems to have forgotten how to make a musical that doesn't feel like it's actually apologizing for being a musical.
"In the Heights" never apologizes. Executed with breathtaking cinematic vision and a healthy dose of "magical realism" that does nothing to undercut its streetwise swagger, "In the Heights" comes closer than any film in recent memory to recapturing the elusive charm that made the musical genre the pinnacle of cinematic excellence for so many decades. Filled with one dazzling musical number after another, it pays homage to its heritage – a swimming pool sequence suggests the intricate spectacles conceived by Busby Berkeley, a sublime pas de deux on a fire escape evokes MGM's masterful technicolor dreamscapes of the 1950s, the film's location cinematography invites associations with "West Side Story" — while audaciously asserting itself as a product of its own time. And though it acknowledges the hardships faced by its characters in a modern world – gentrification, threat of deportation, economic struggle, bigotry – it counters those realities with a generous spirit of empathy and inclusion (and yes, that includes LGBTQ people, too) and manages to elicit the kind of un-ironic hope that shone like a beacon in those glorious musicals of old. It makes us want to believe in the magic.
Whether or not that's enough to revive the Hollywood musical, only time will tell. In the meantime, "In the Heights" is exactly what we need after enduring the long isolation of a pandemic – and although it's being simultaneously released on HBO Max, it's also the perfect excuse to venture into a theater once more.
It deserves to be seen on the big screen, and you deserve to see it there.