PHOTOS: Night Out at the Nationals
Nats relief pitcher Sean Doolittle donated rainbow cake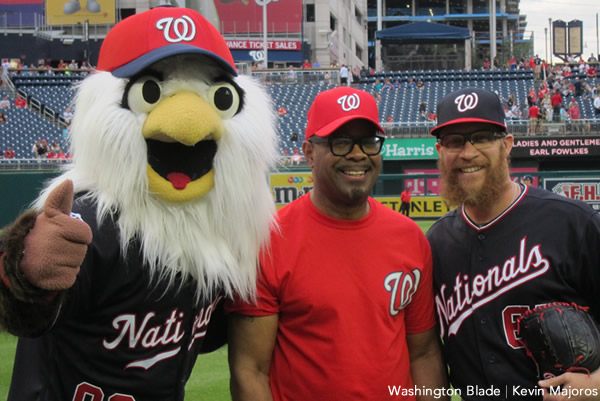 Over 3,500 tickets were sold to members of the LGBT community and their allies for the annual Night OUT at Nationals Park on June 5. The Washington Nationals topped the Tampa Bay Rays through the heroics of ace pitcher, Max Scherzer, who threw 81 of 99 pitches for strikes. The final score was 4-2.
Hosted by Team DC, the event is among 23 LGBT community nights in Major League Baseball this year. Nats relief pitcher Sean Doolittle donated a rainbow cake for the participants as a show of support regarding the recent Supreme Court's wedding cake ruling. Doolittle's wife, Eireann Dolan, and Scherzer's wife, Erica May-Scherzer were on hand for the festivities.
(Washington Blade photos by Kevin Majoros)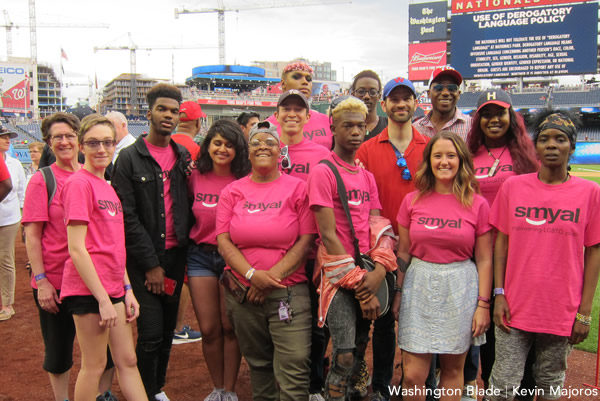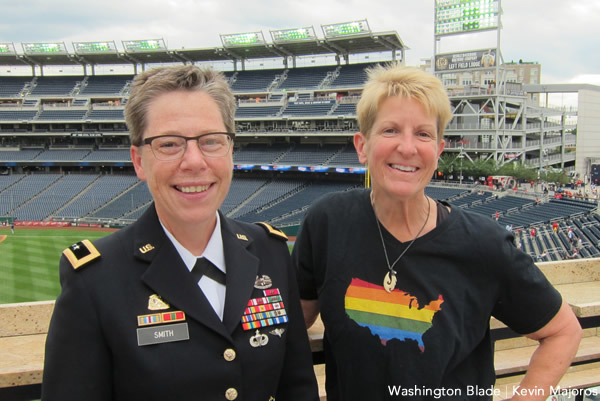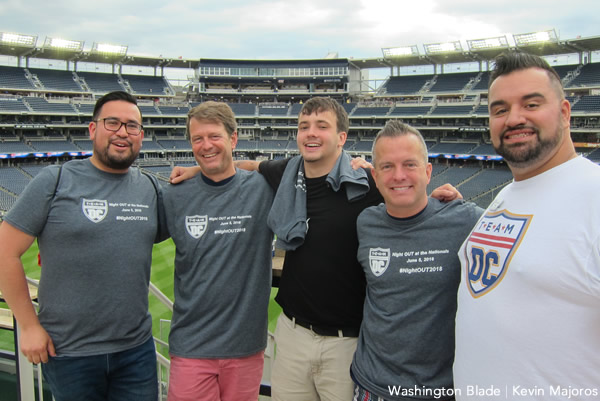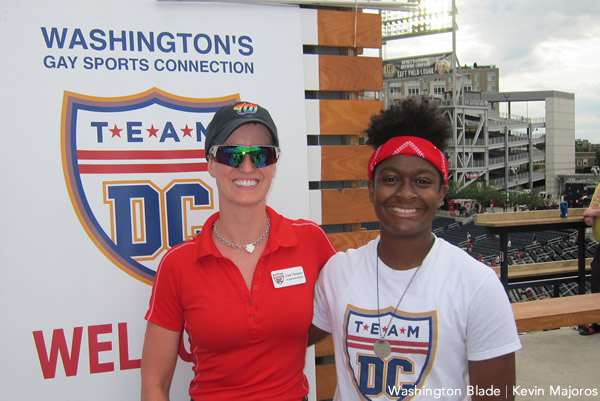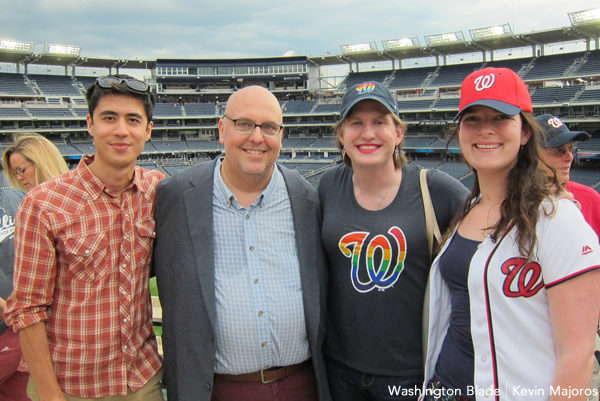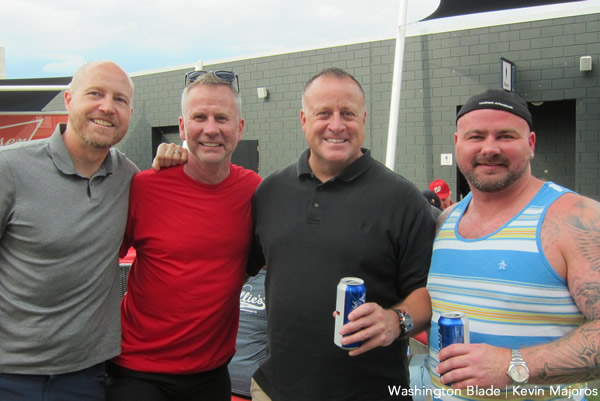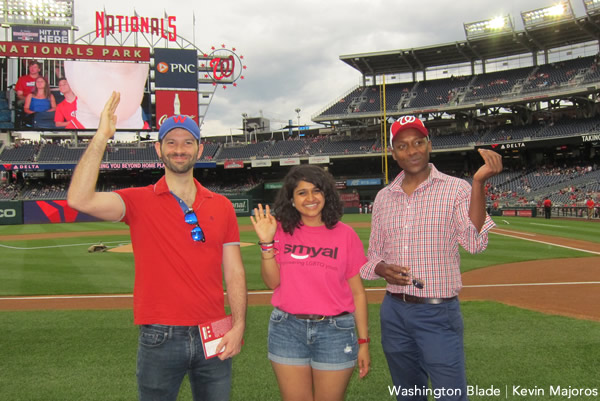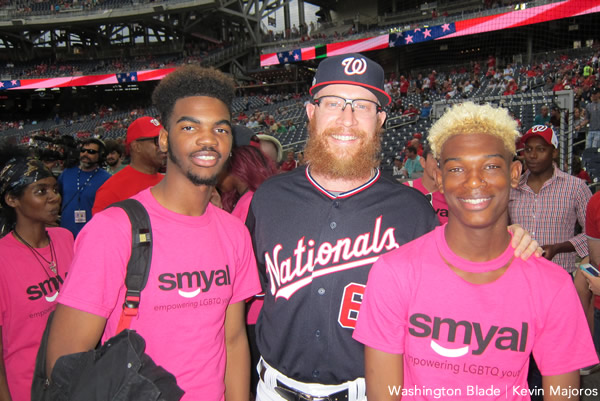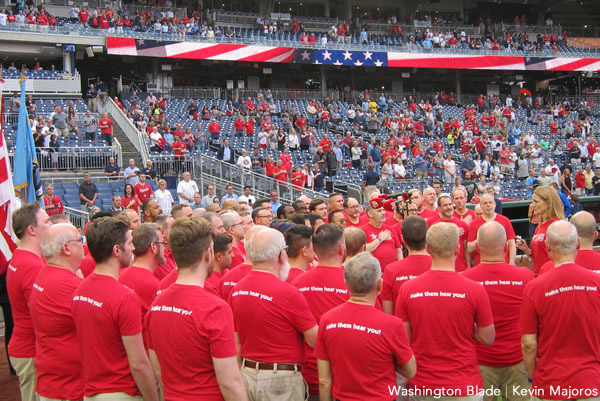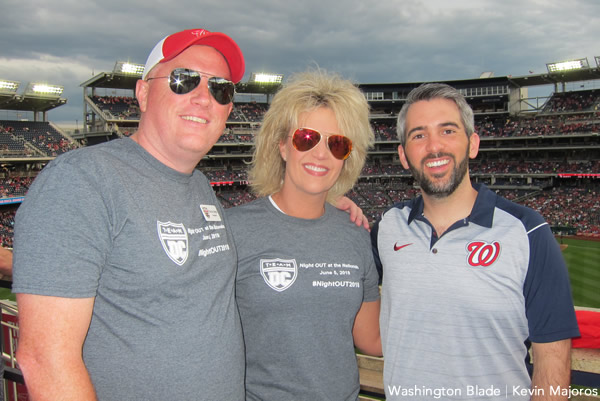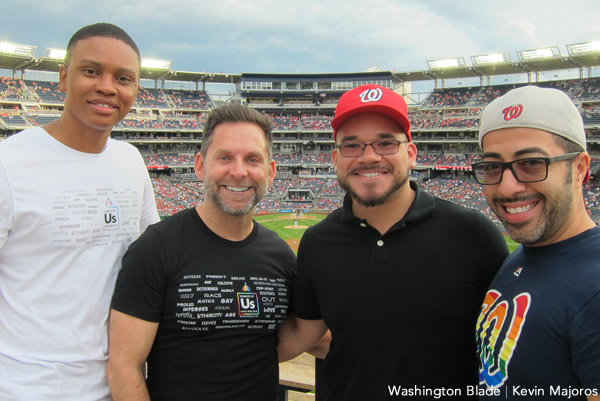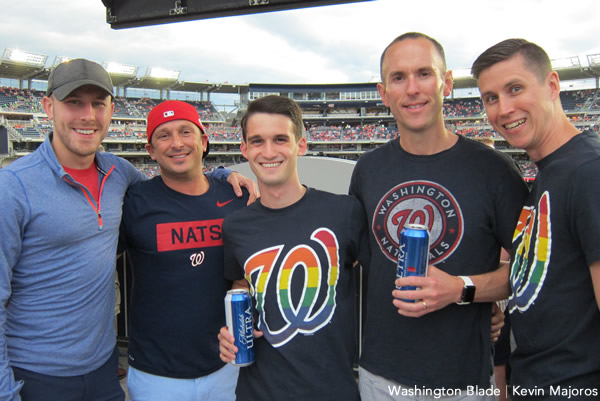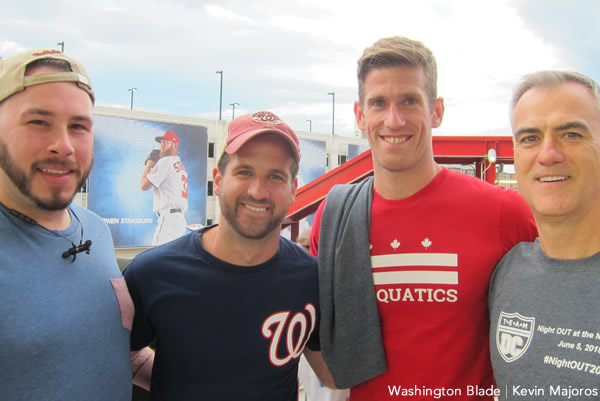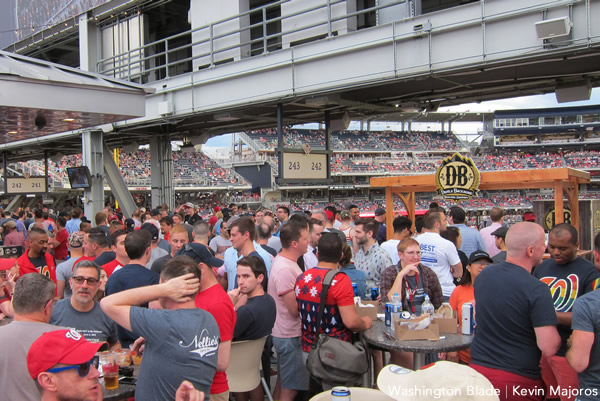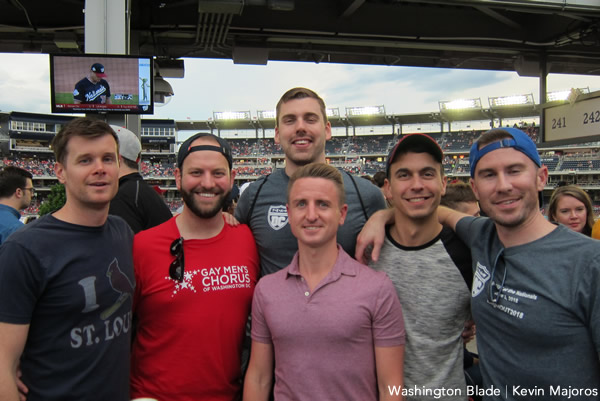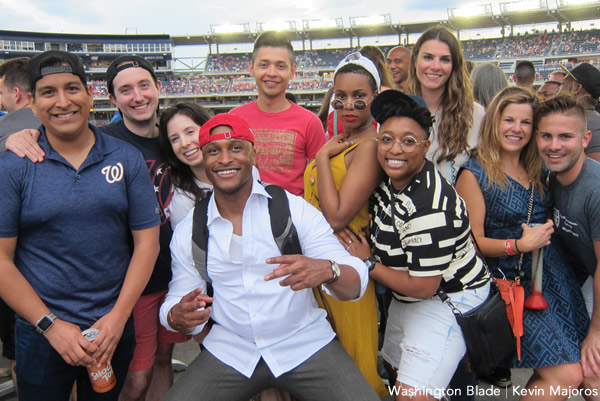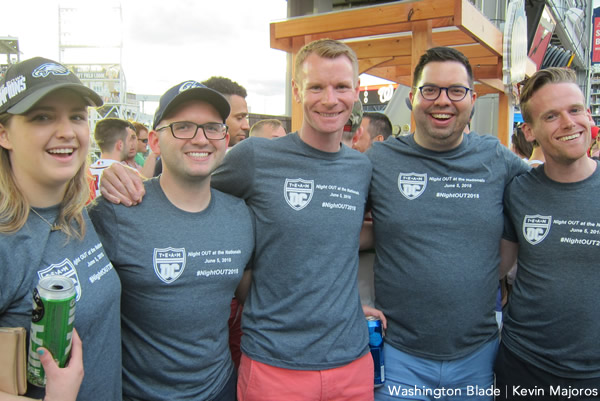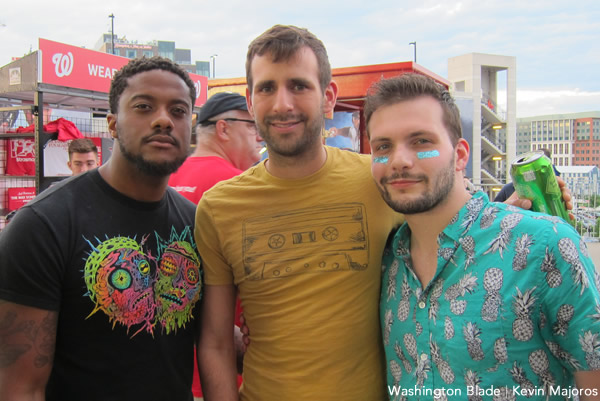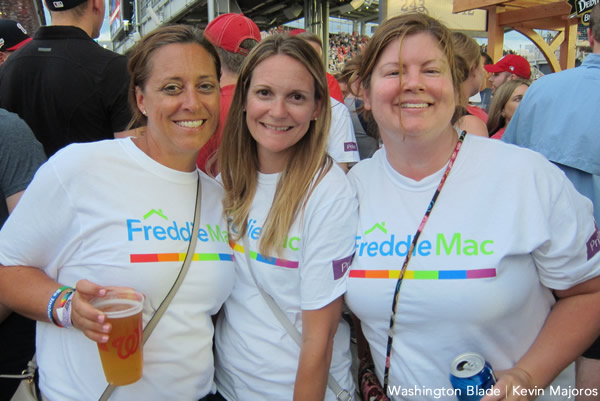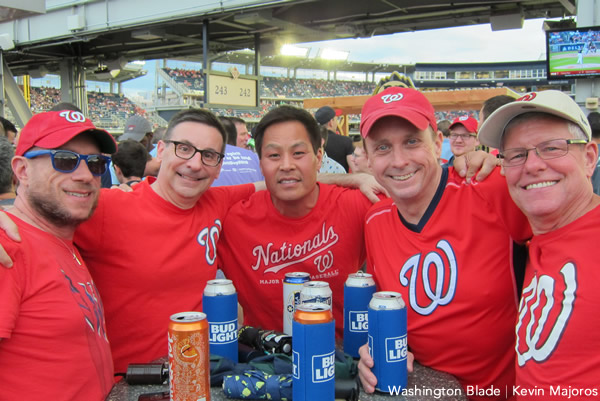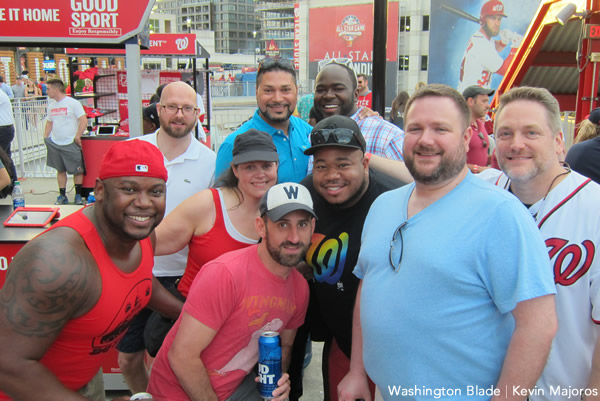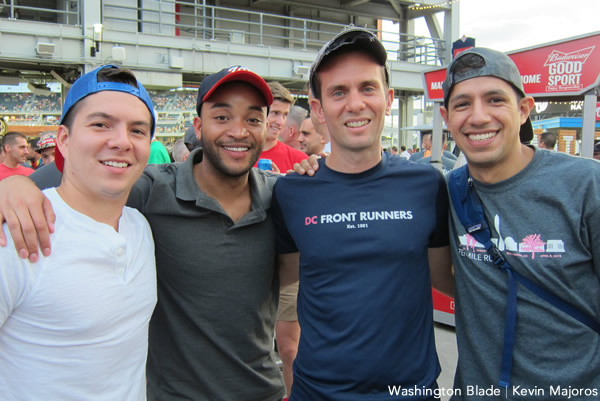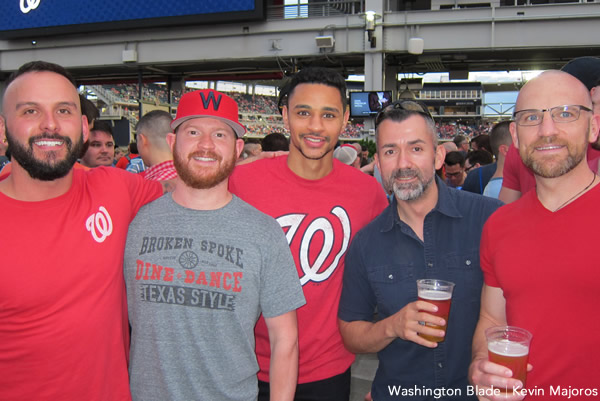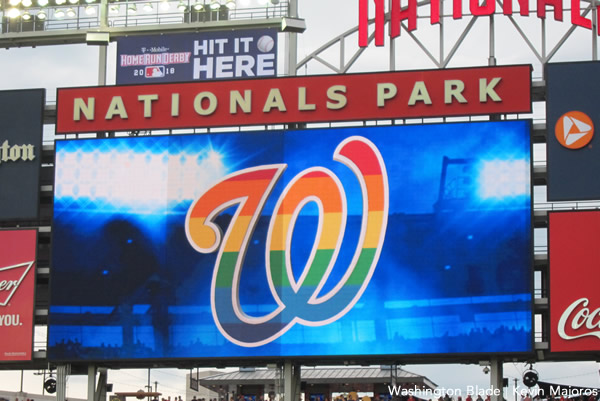 PHOTOS: Safe Space
New LGBTQ+ party held at Black Cat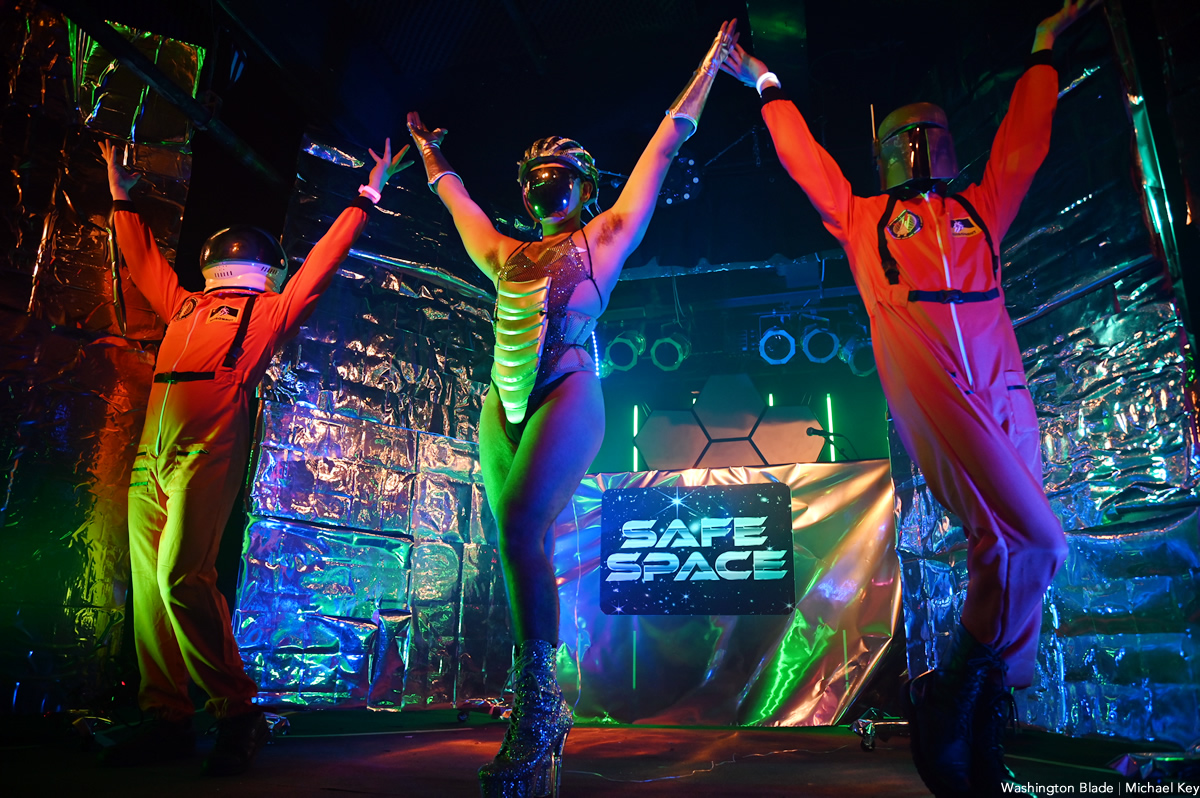 The Safe Space 2: A Safer Space party was held at the Black Cat on Saturday, Dec. 3.
(Washington Blade photos by Michael Key)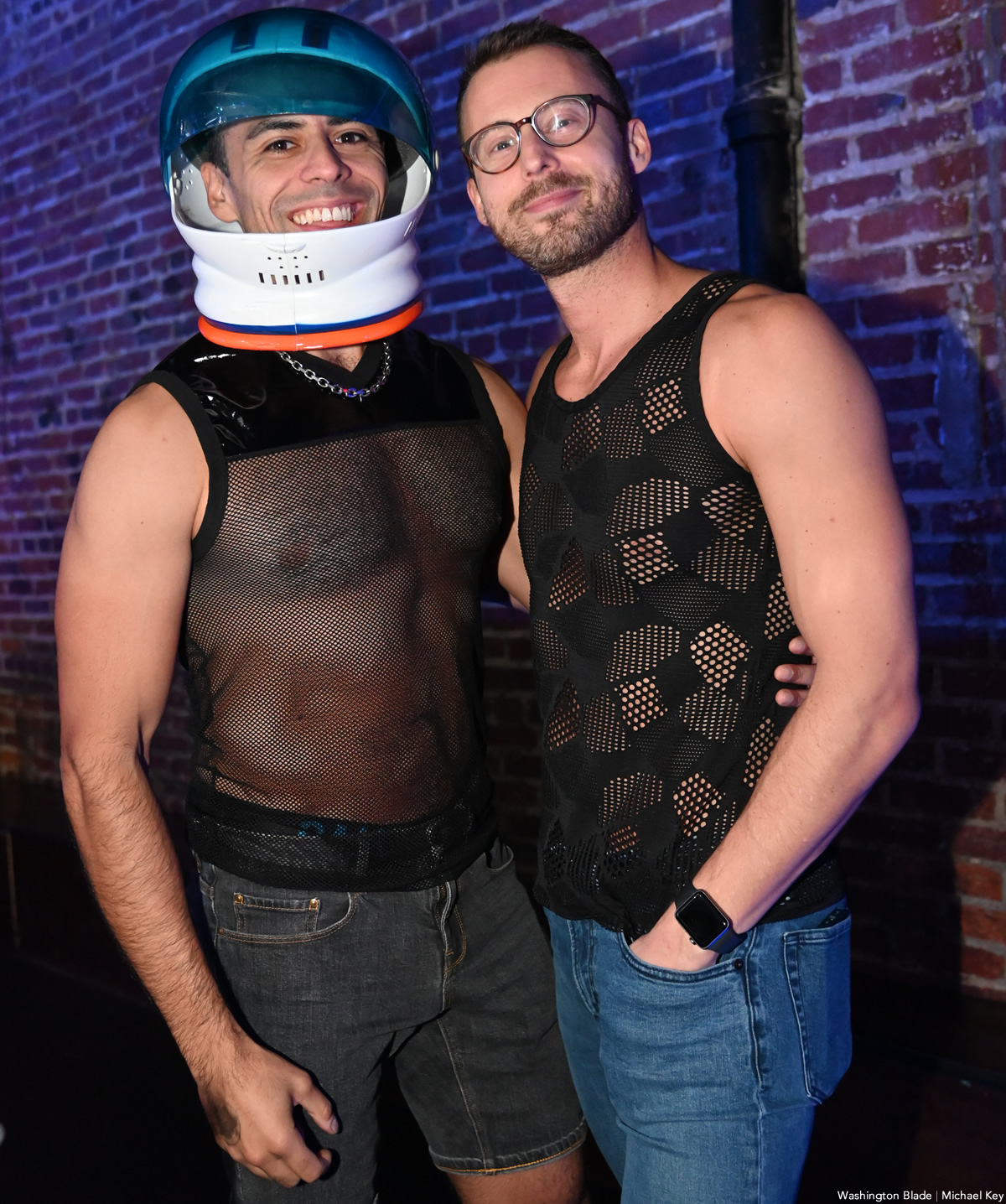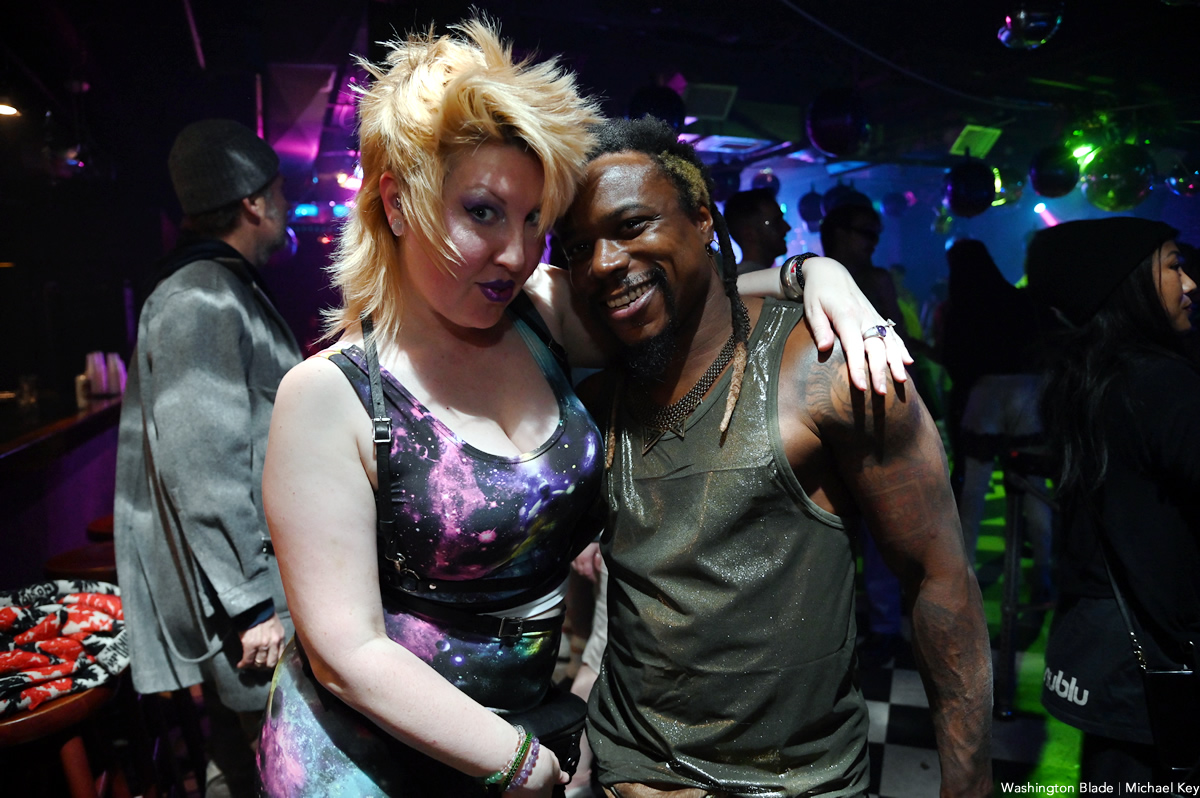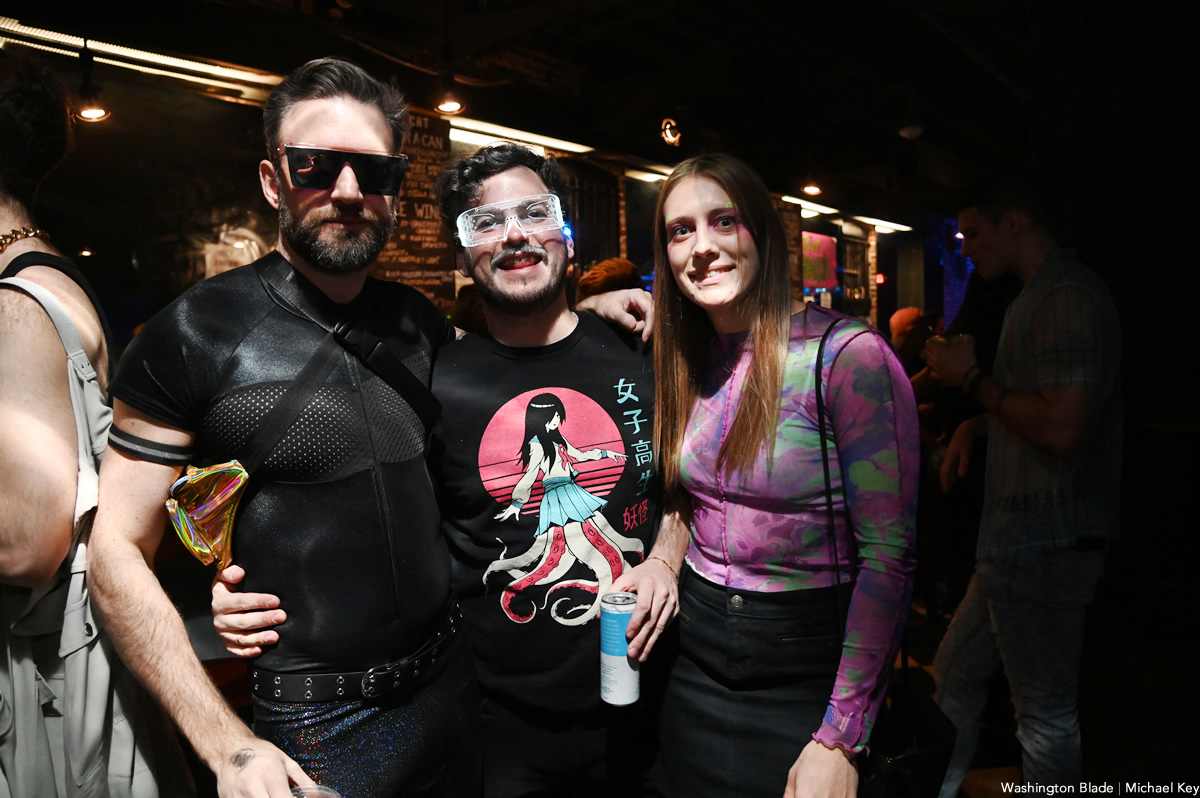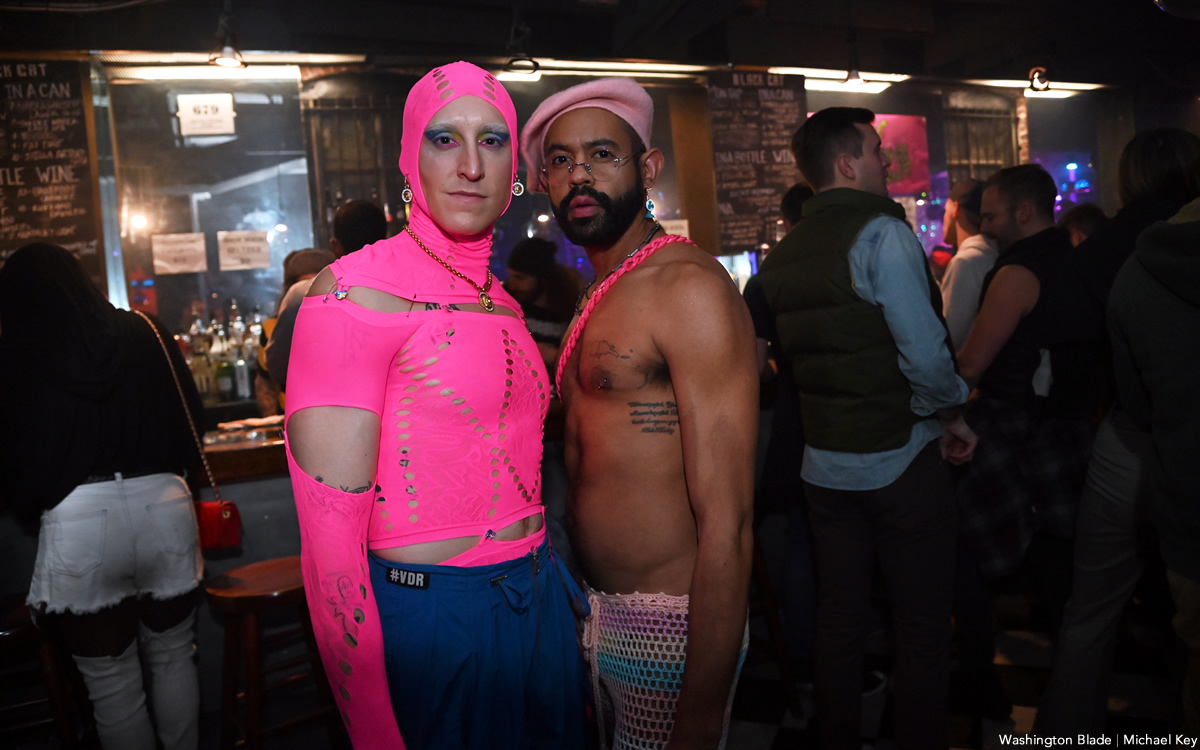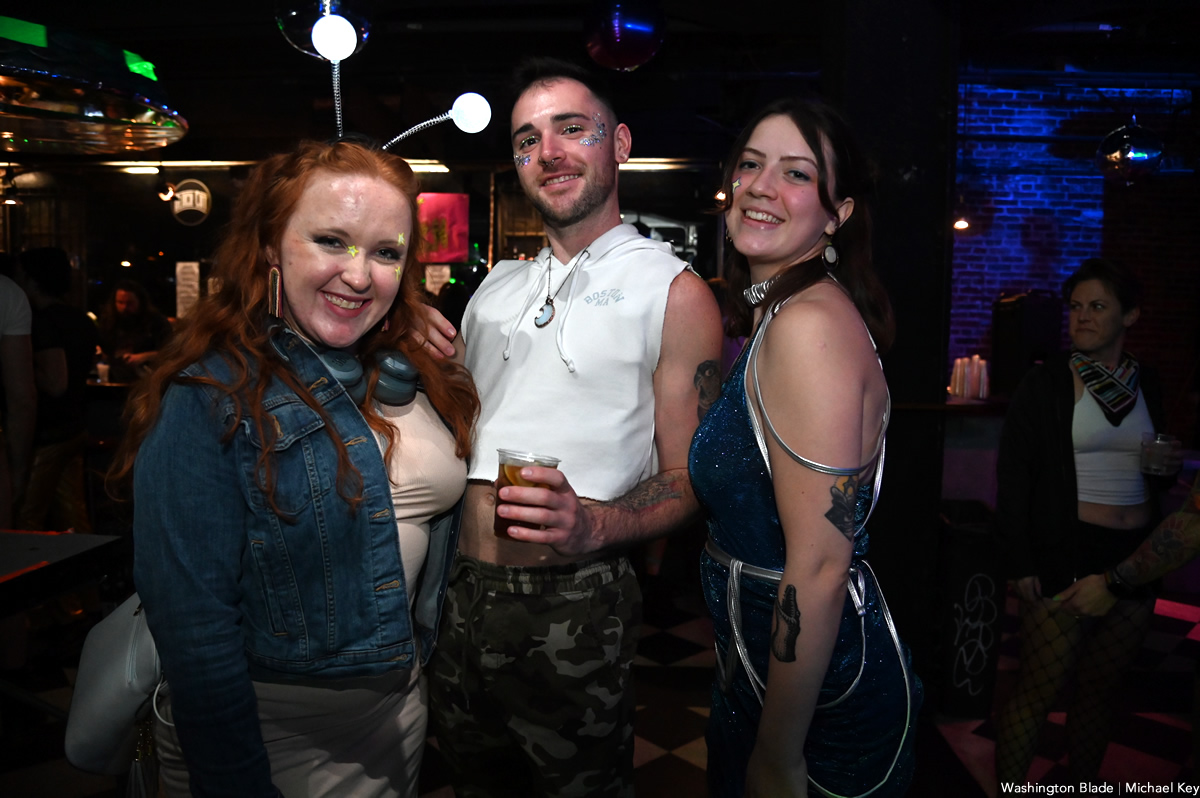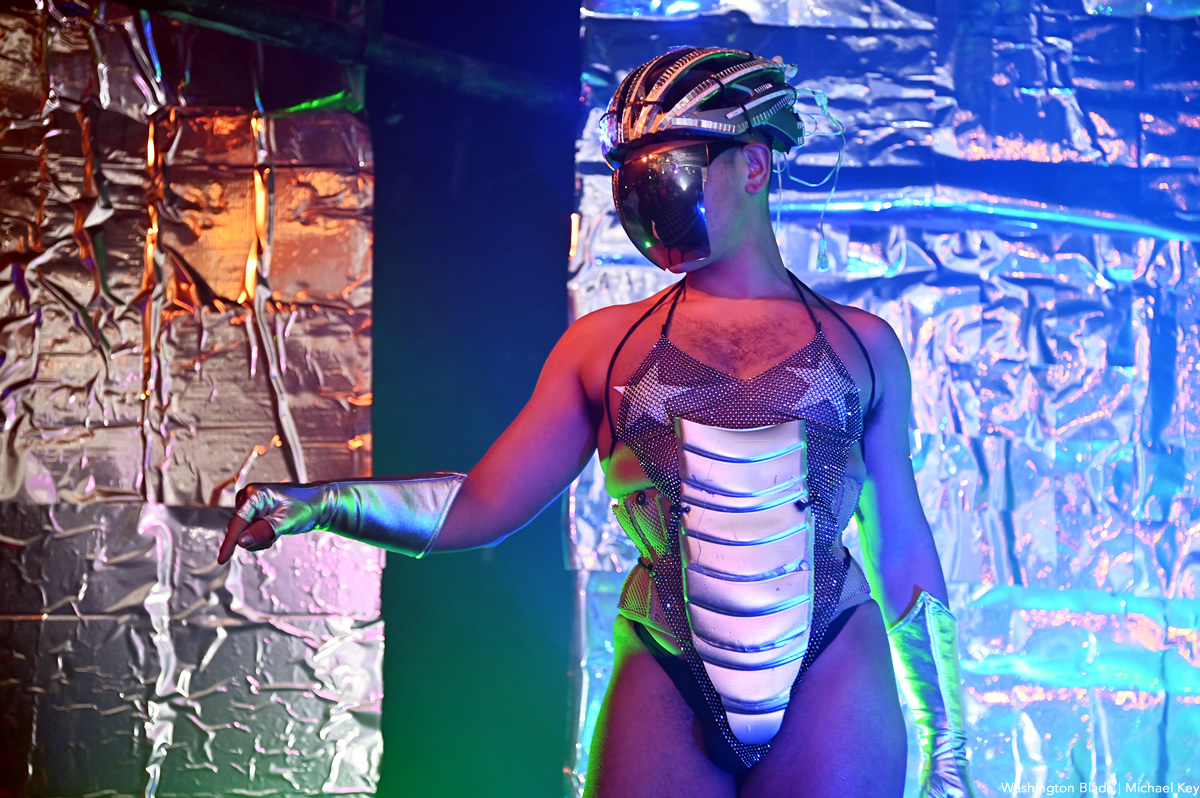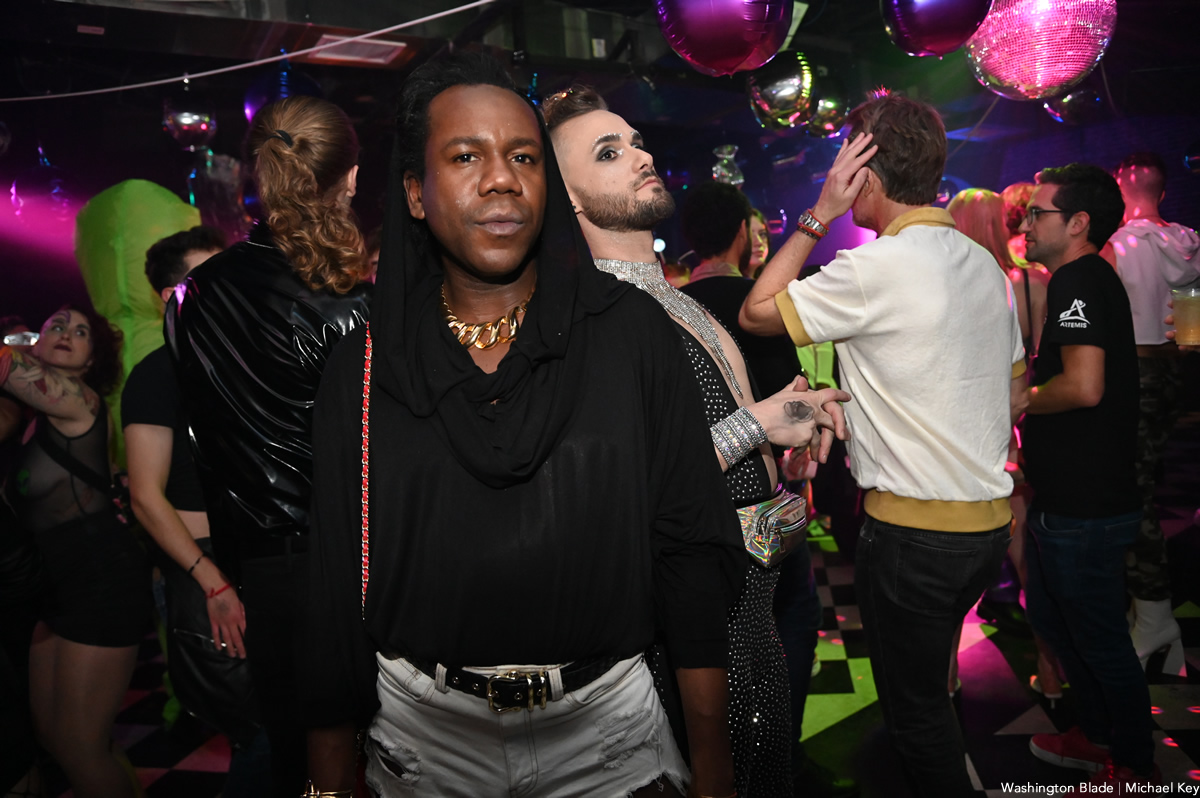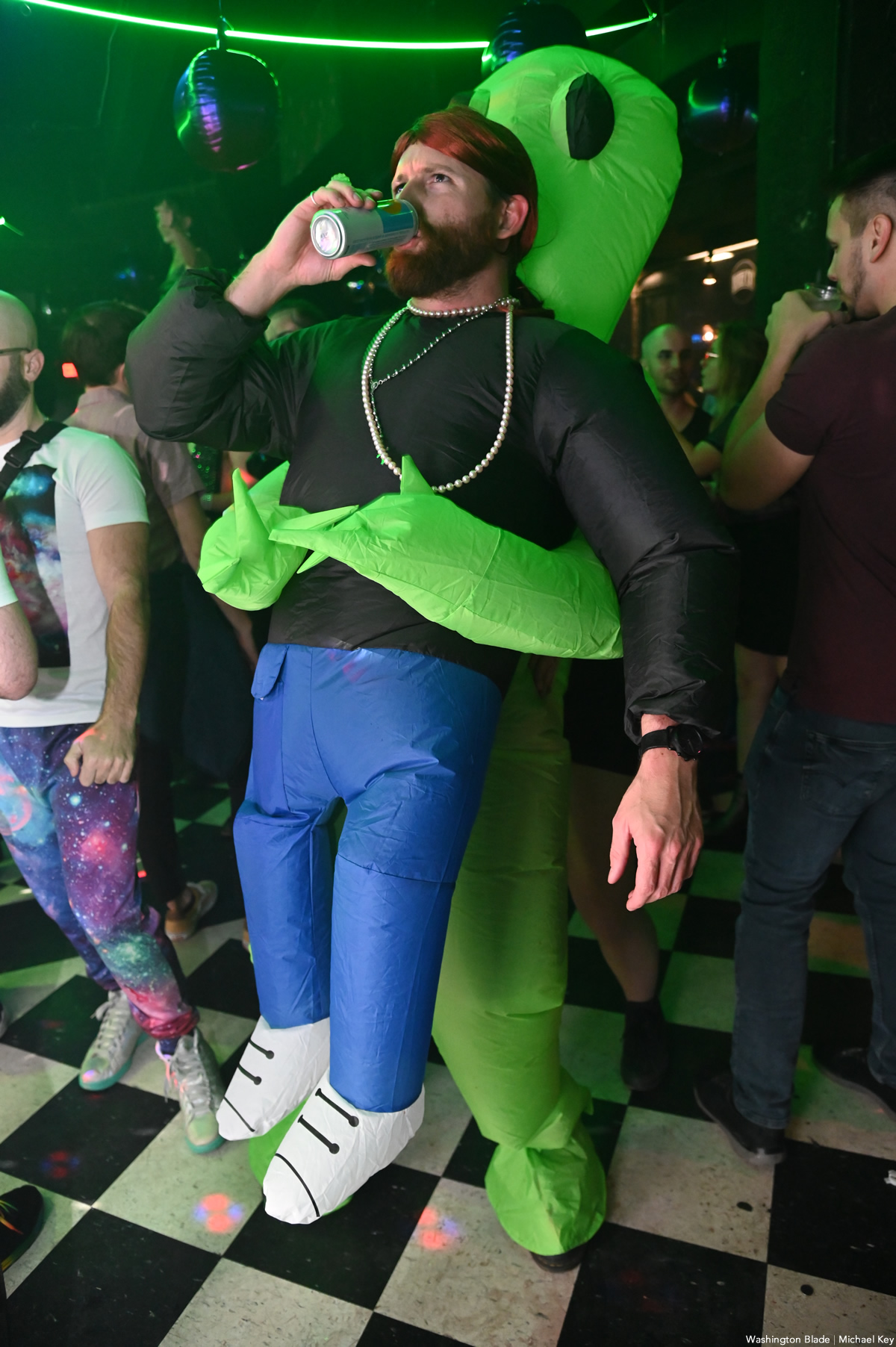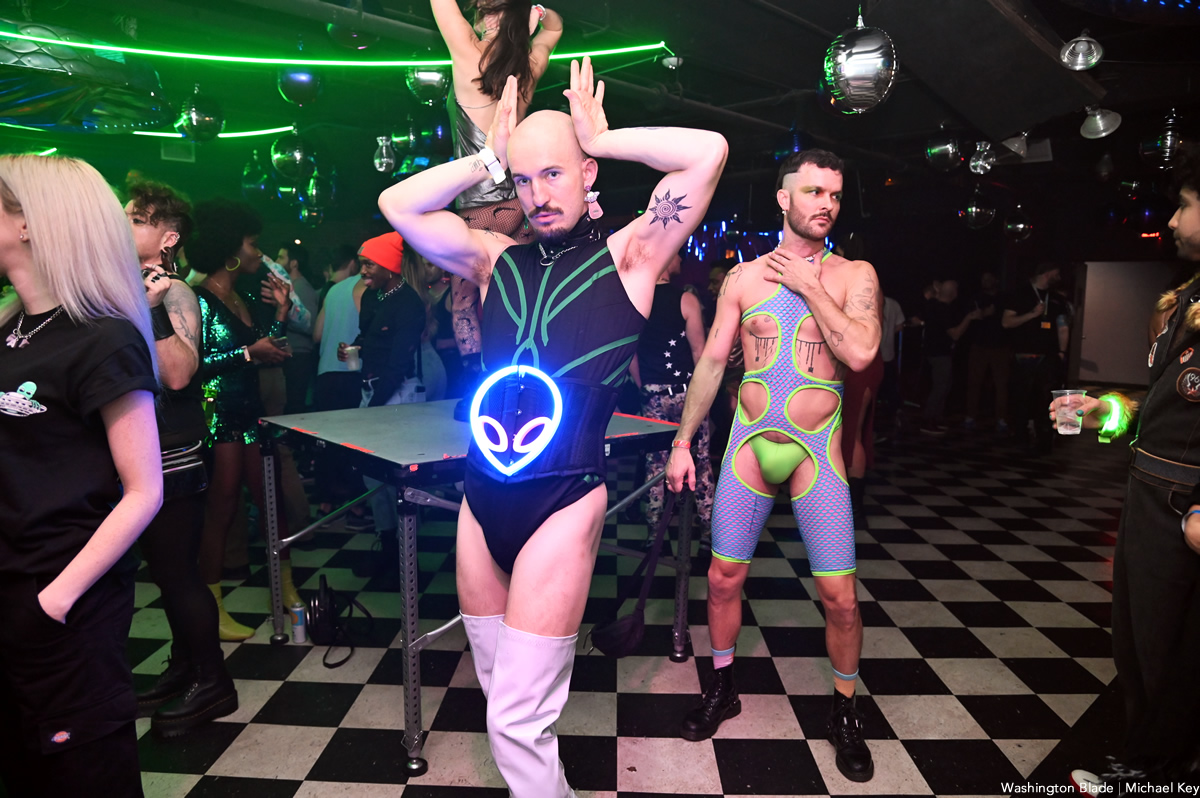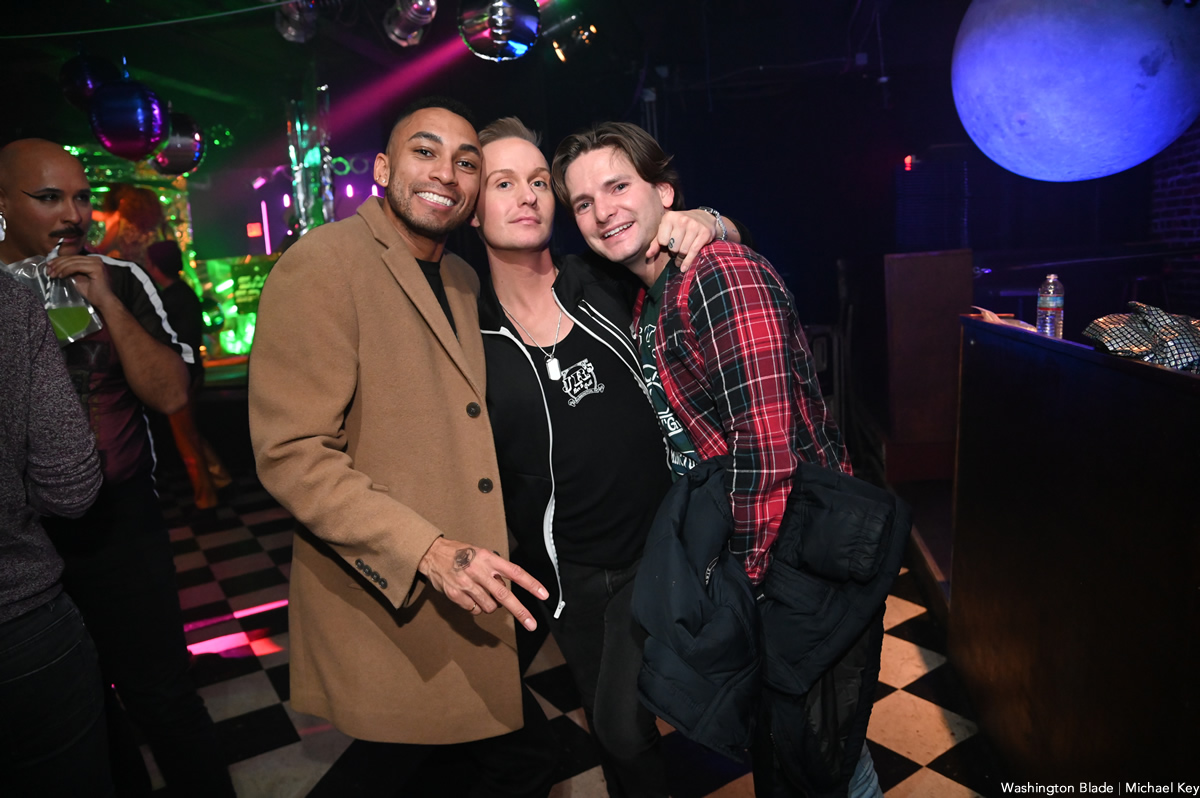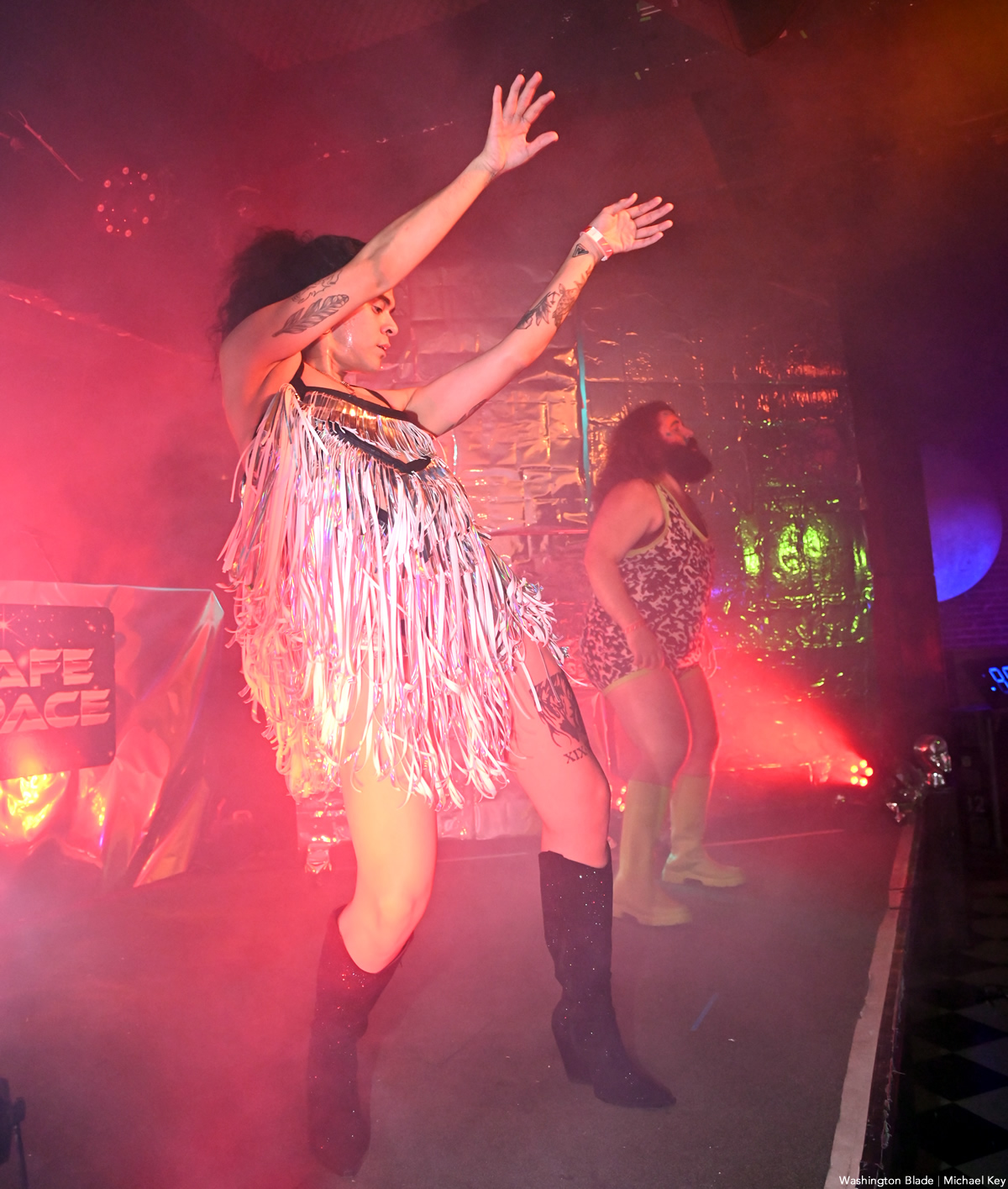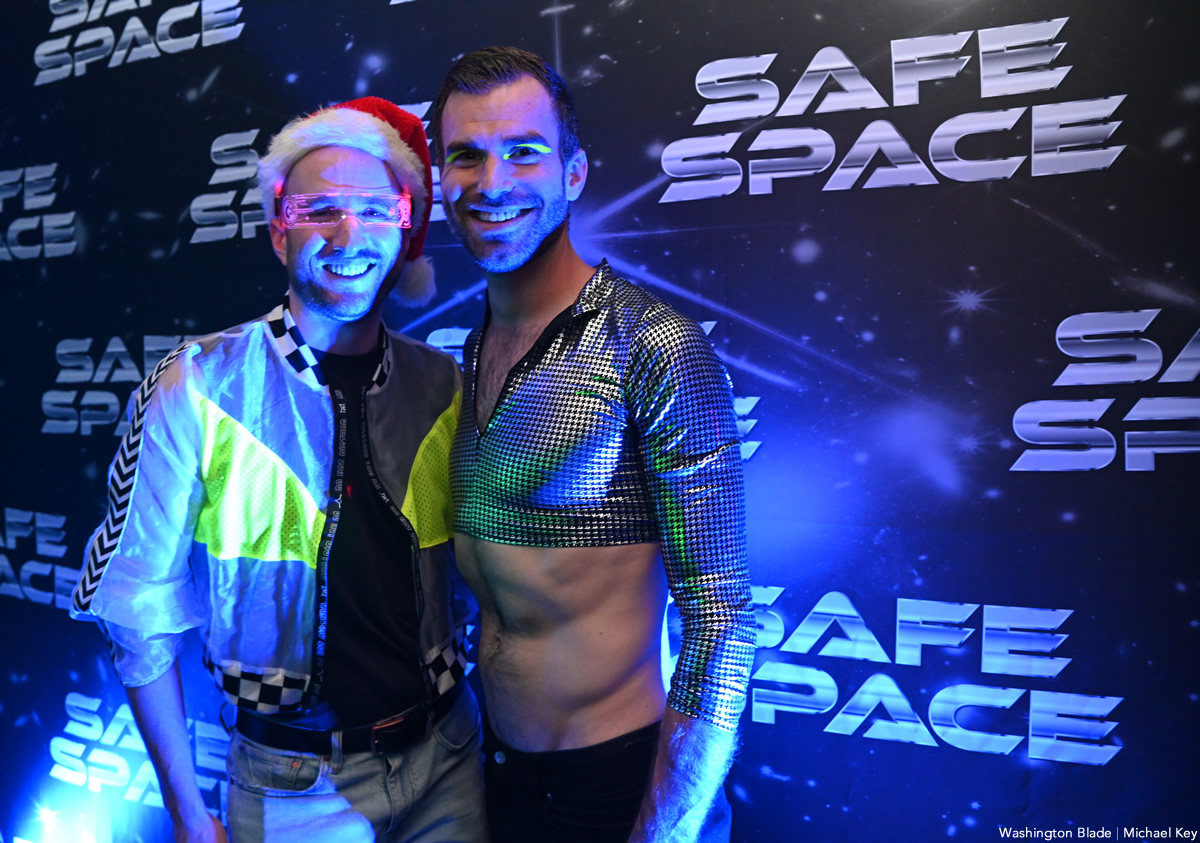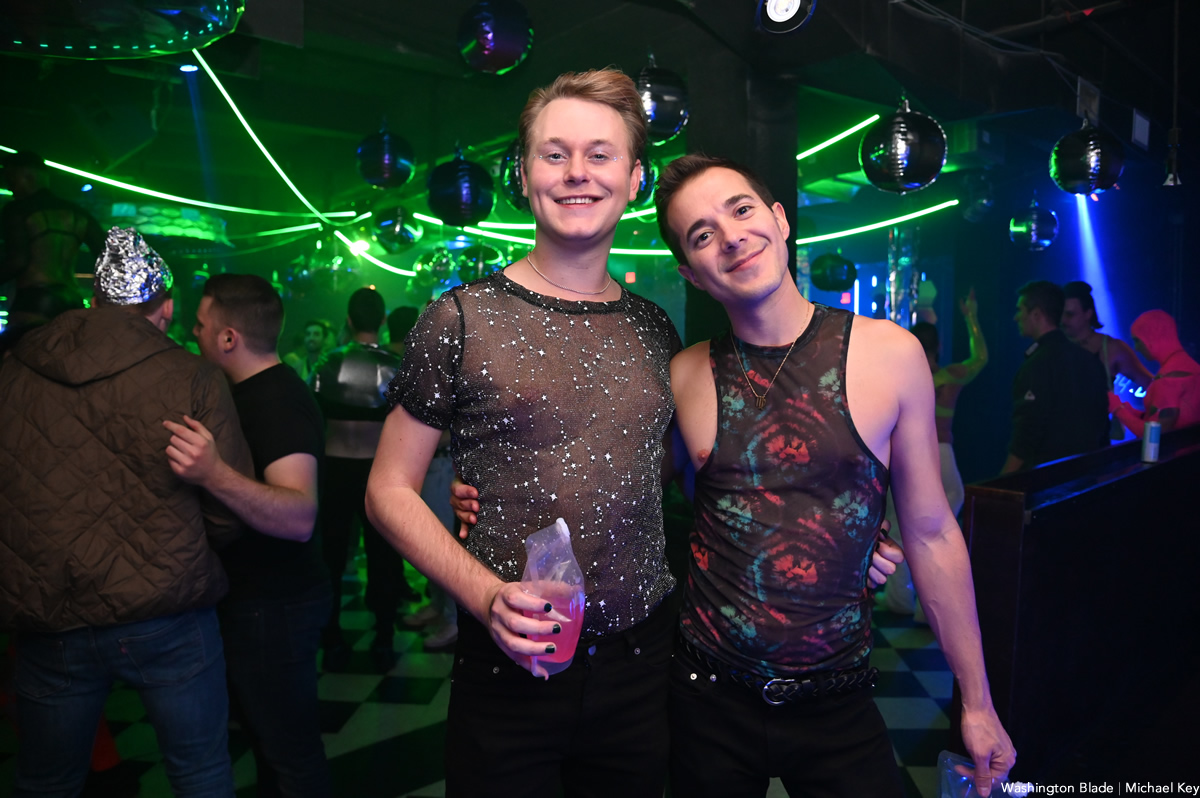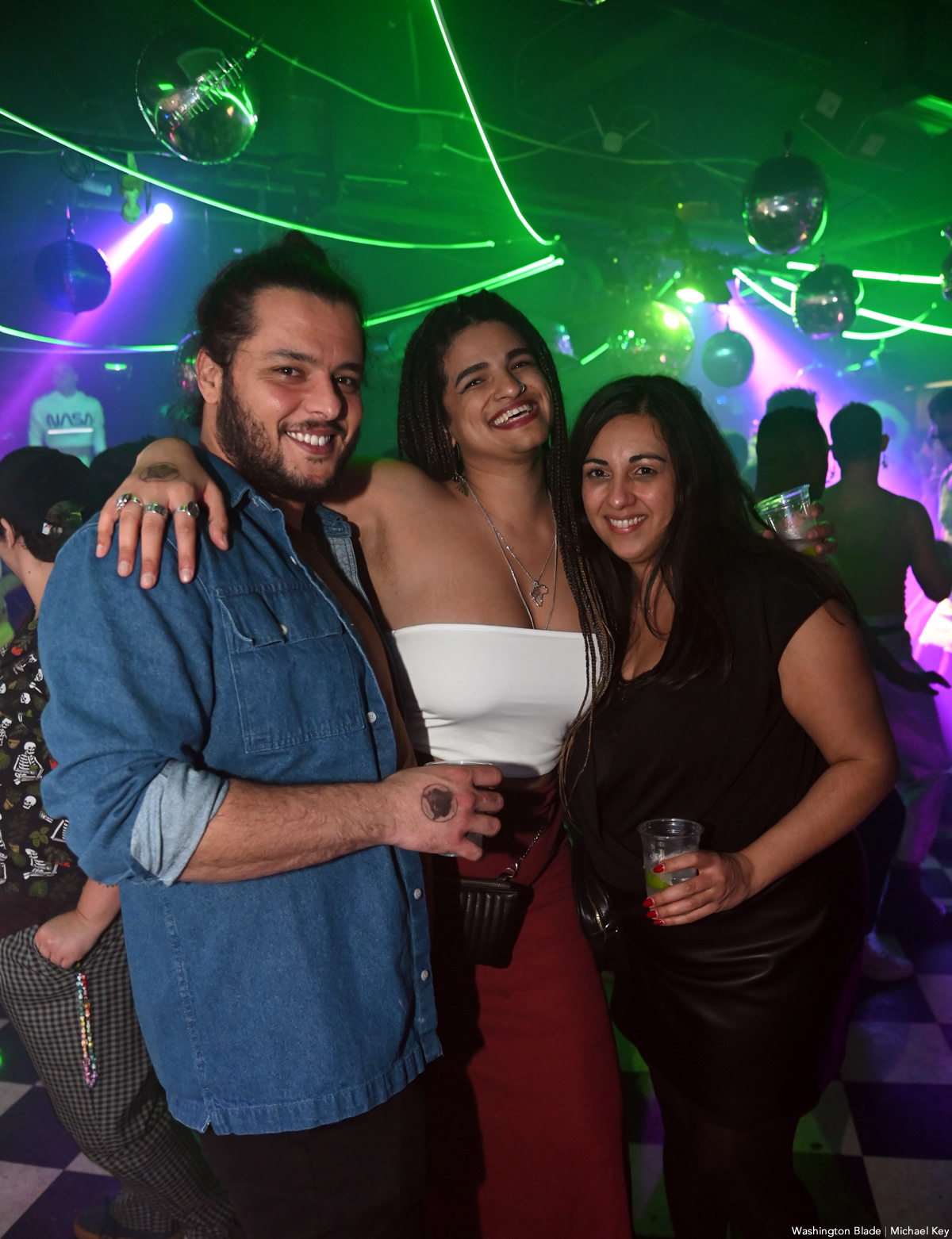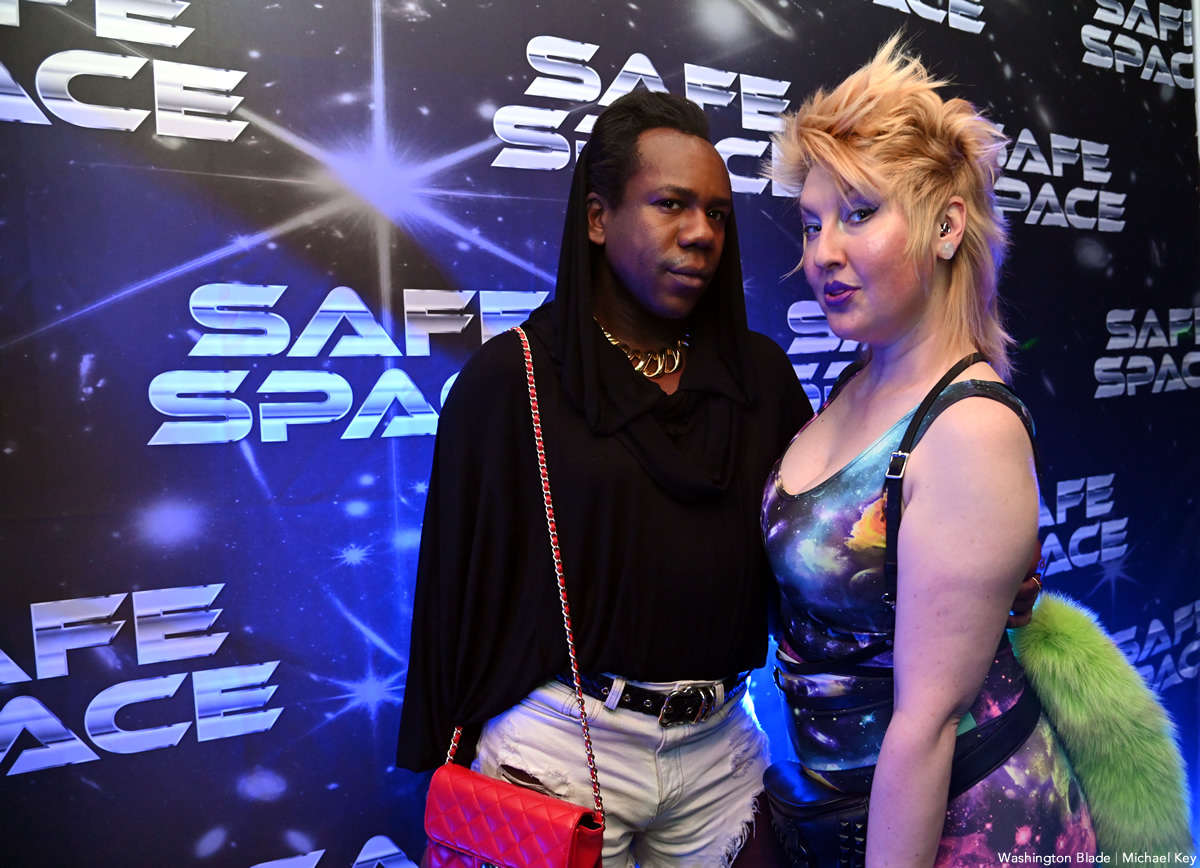 Covering the Safe Space party at @BlackCatDC for @WashBlade pic.twitter.com/uTVCvwve20

— Michael Patrick Key (@MichaelKeyWB) December 4, 2022
PHOTOS: Holiday Show
The Gay Men's Chorus of Washington perform annual concert at Lincoln Theatre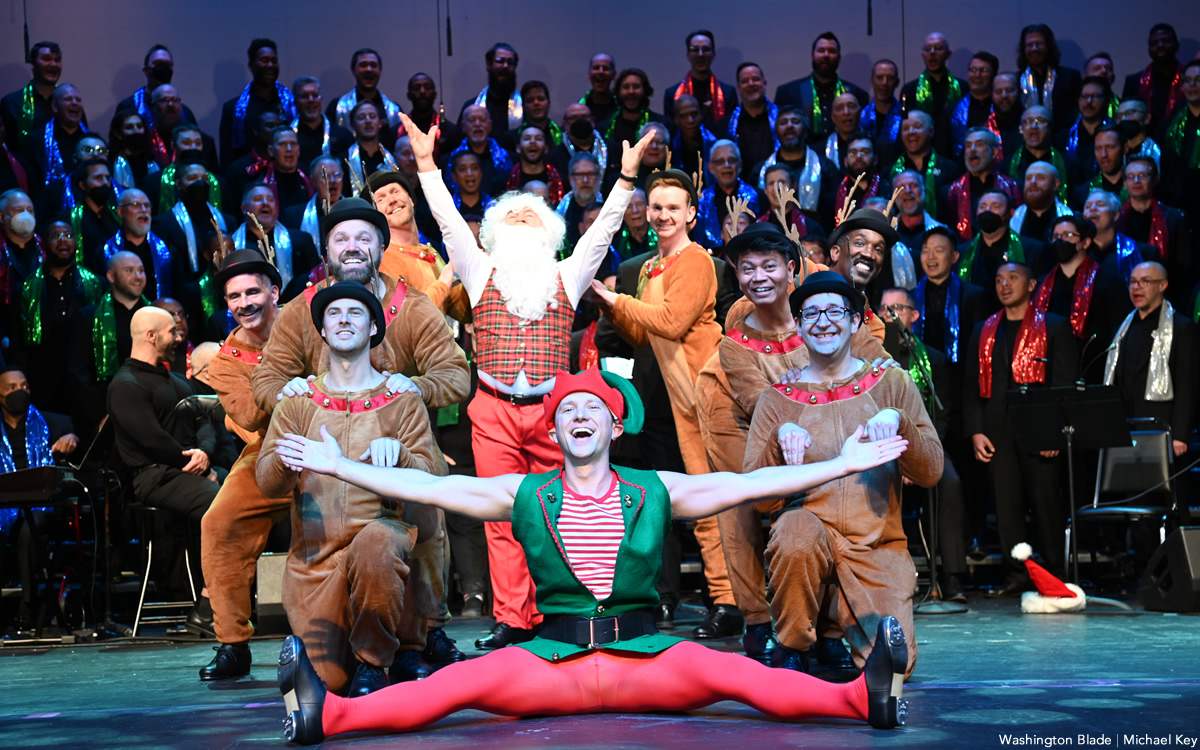 The Gay Men's Chorus of Washington and the GenOUT Youth Chorus performed "The Holiday Show" at a dress rehearsal on Friday, Dec. 2 at Lincoln Theatre. The Chorus has performances scheduled for Dec. 9 and 11. For tickets and showtimes, visit gmcw.org.
(Washington Blade photos by Michael Key)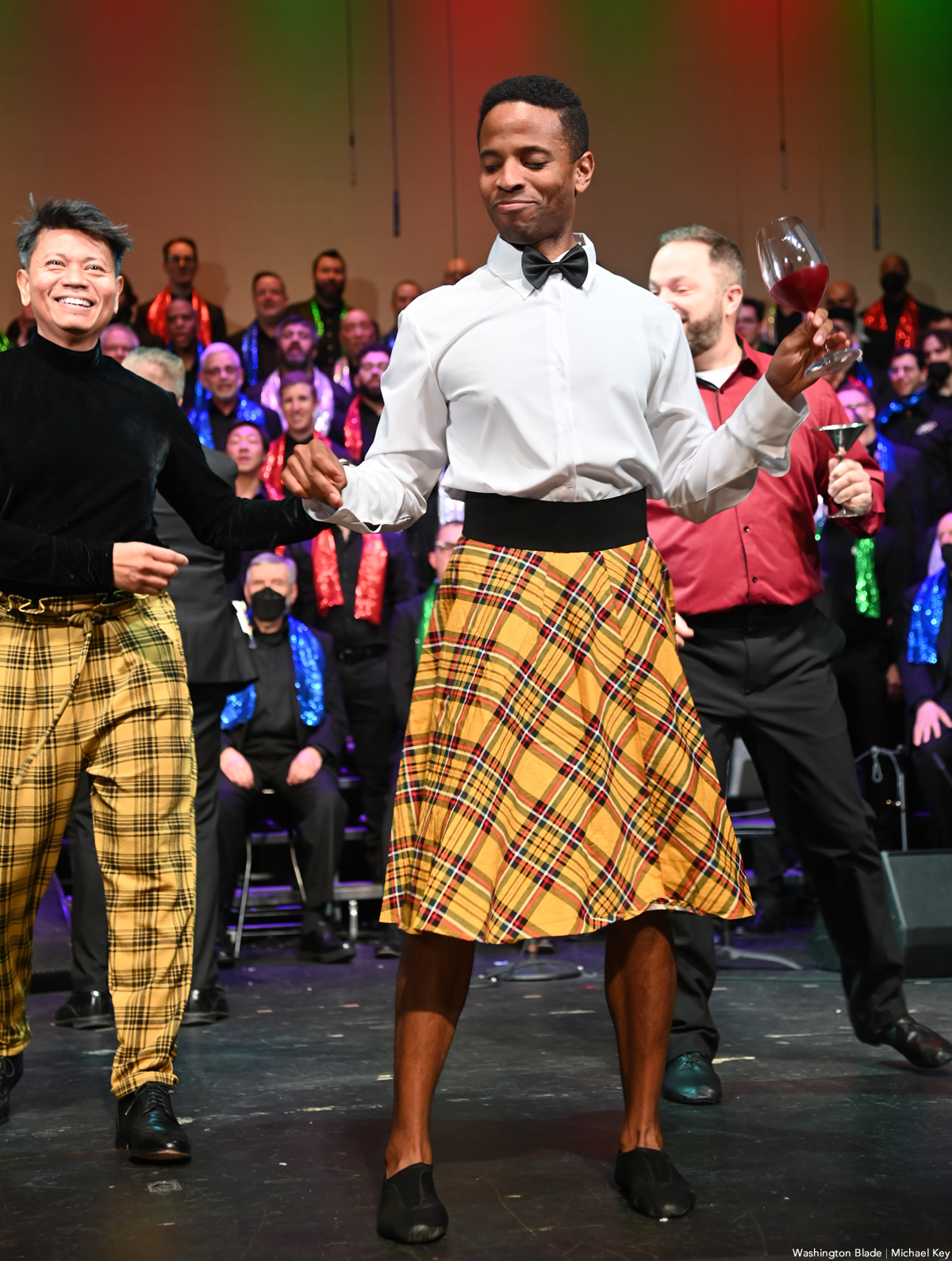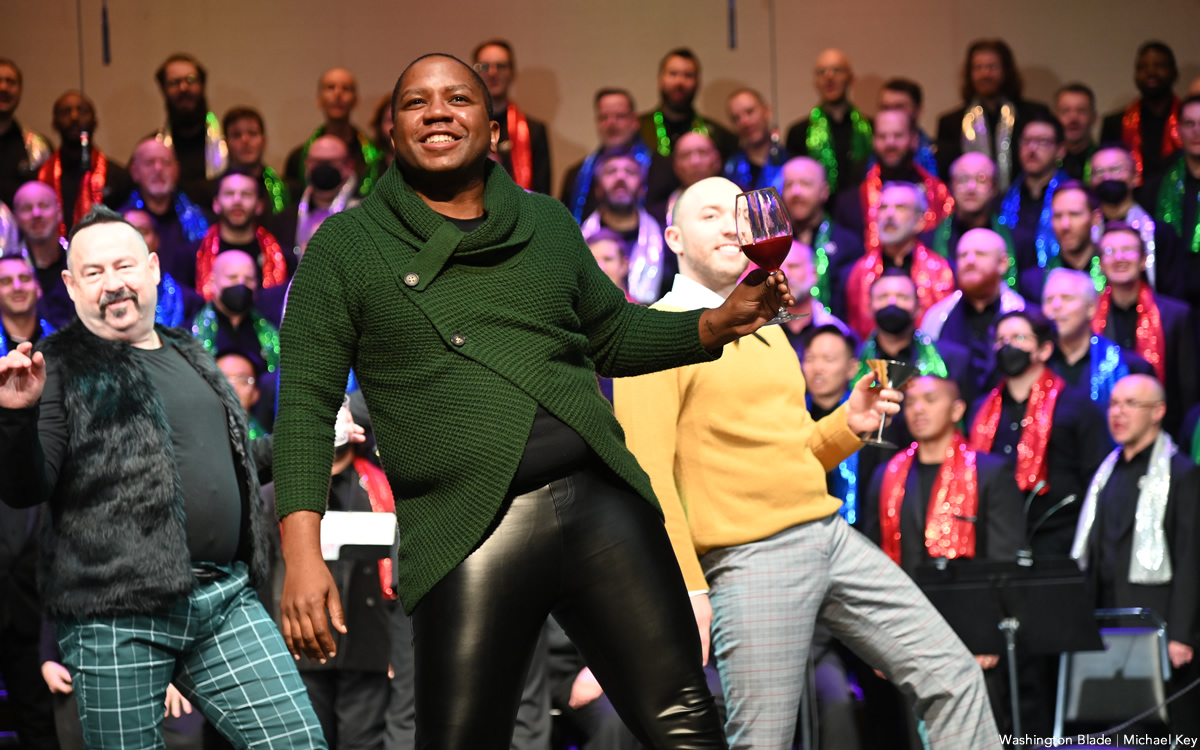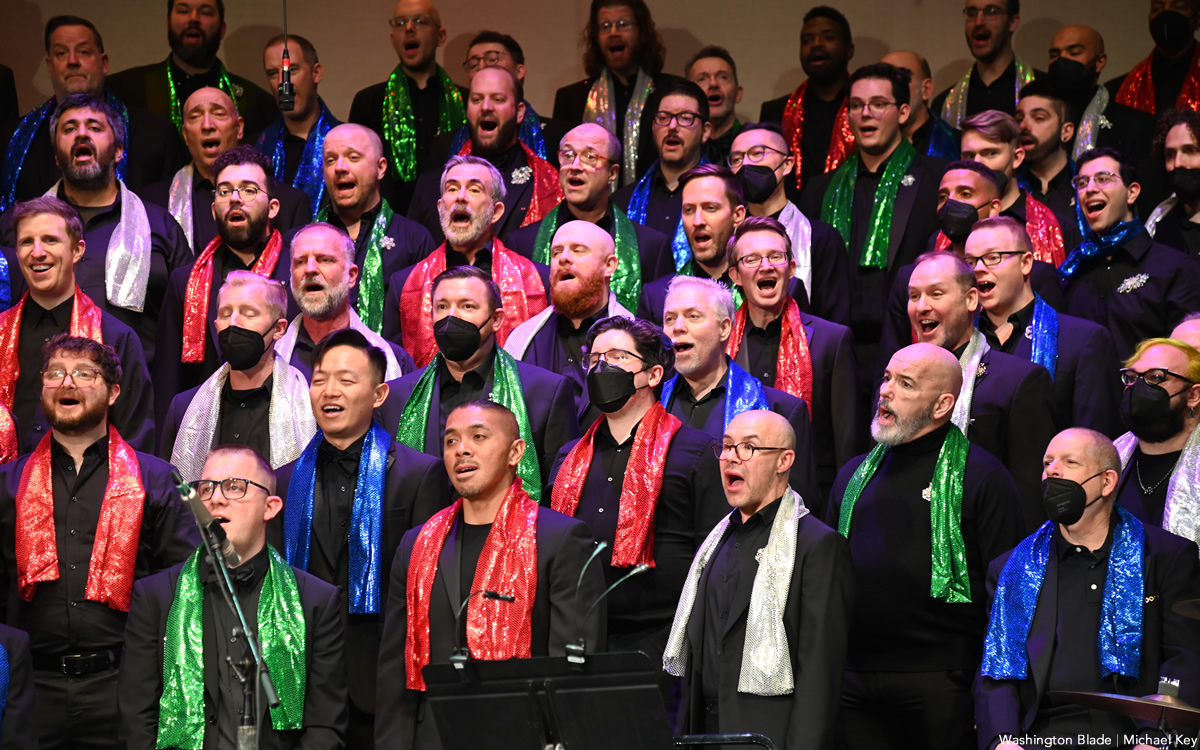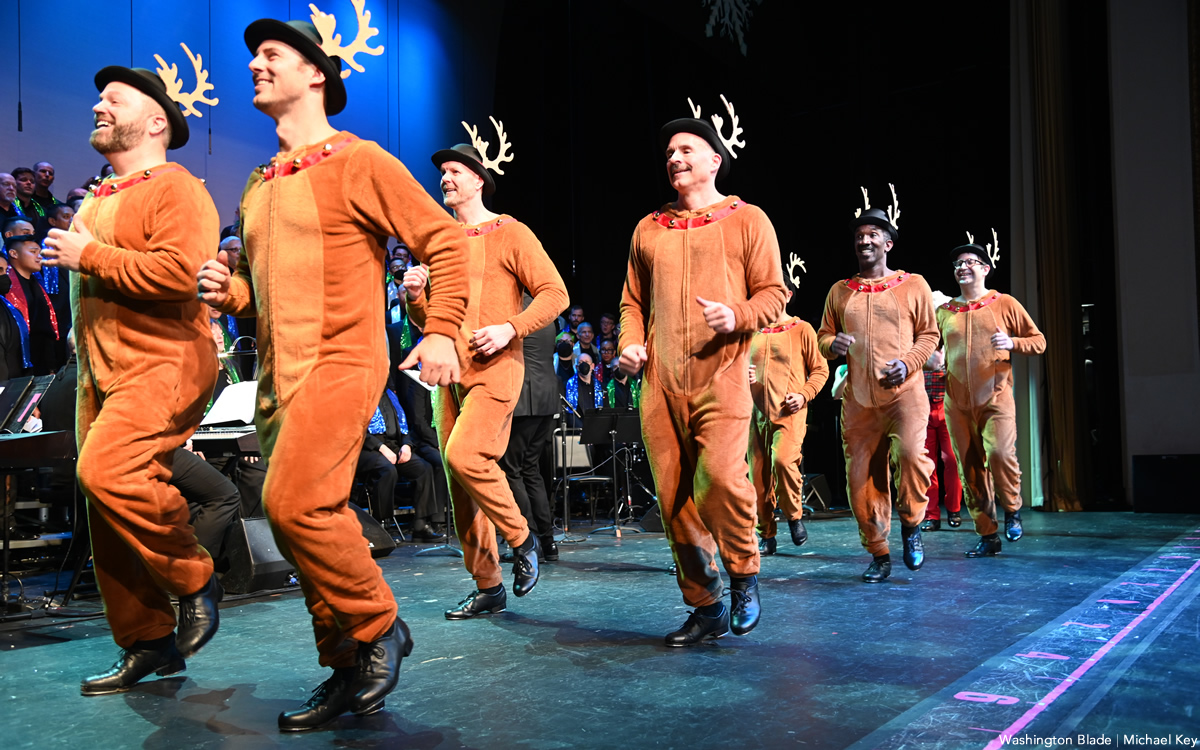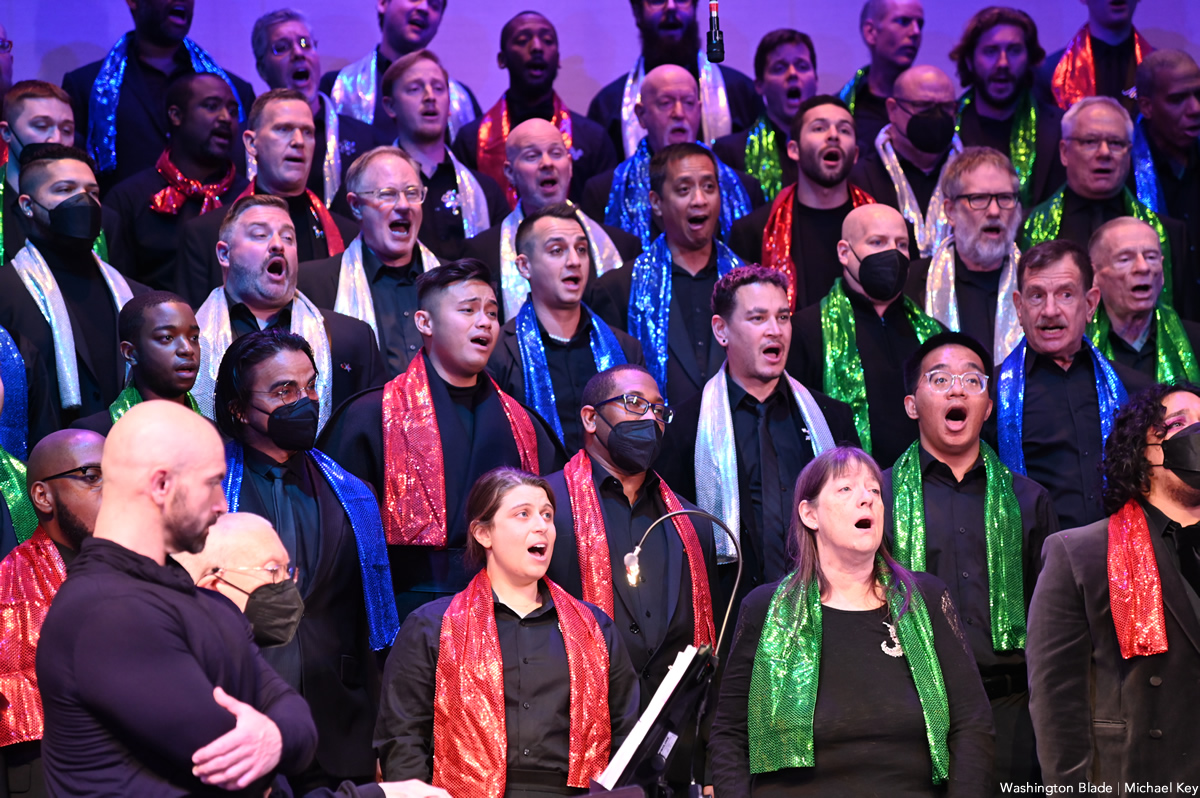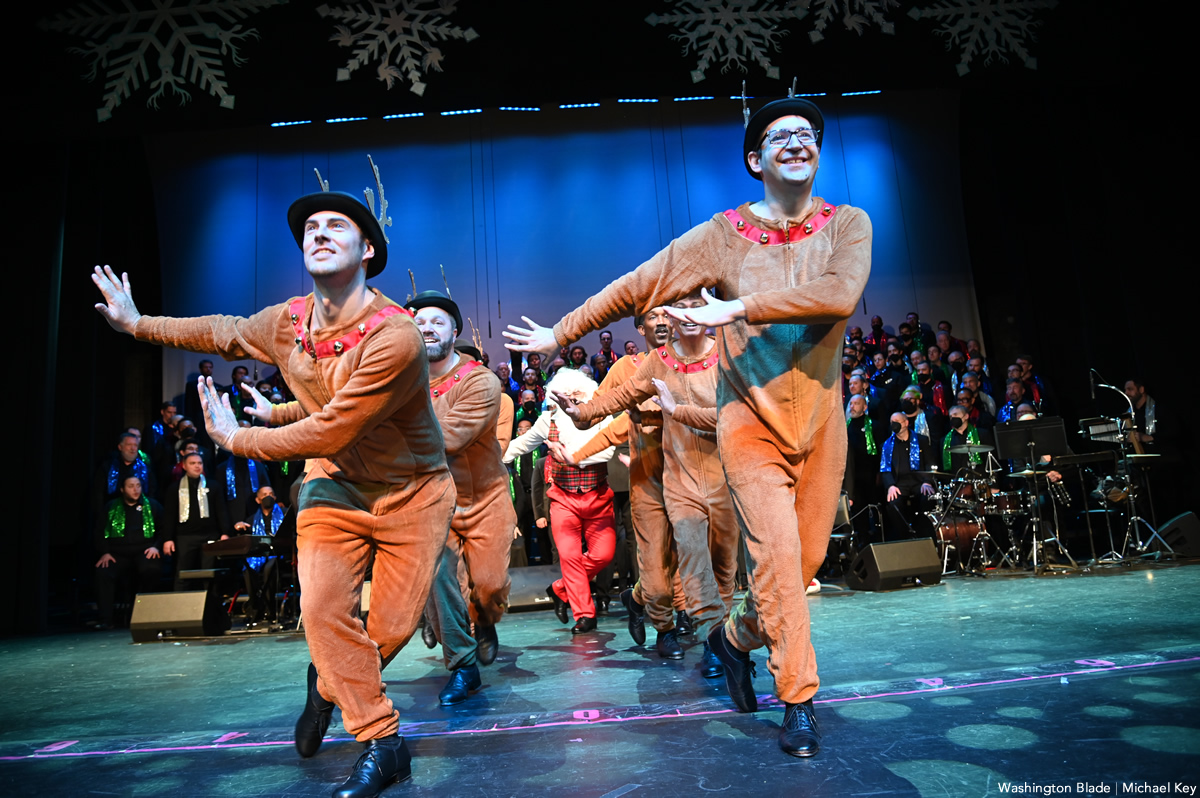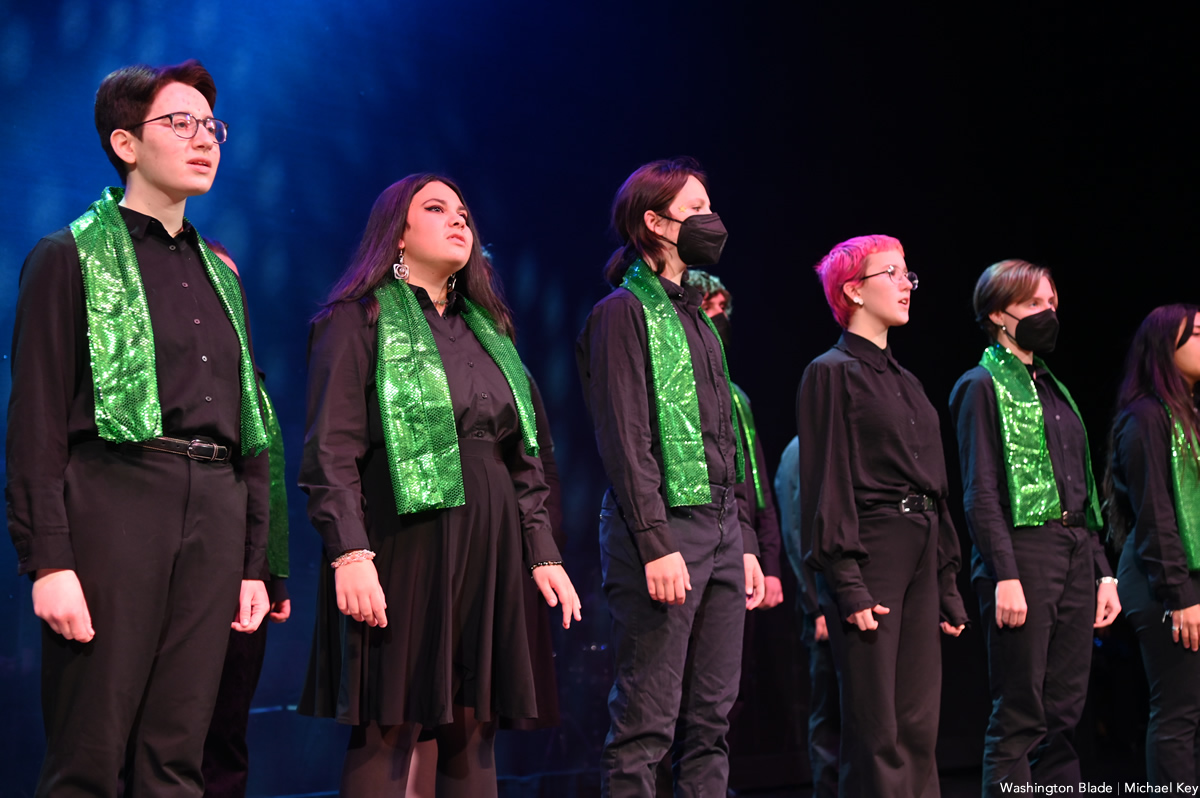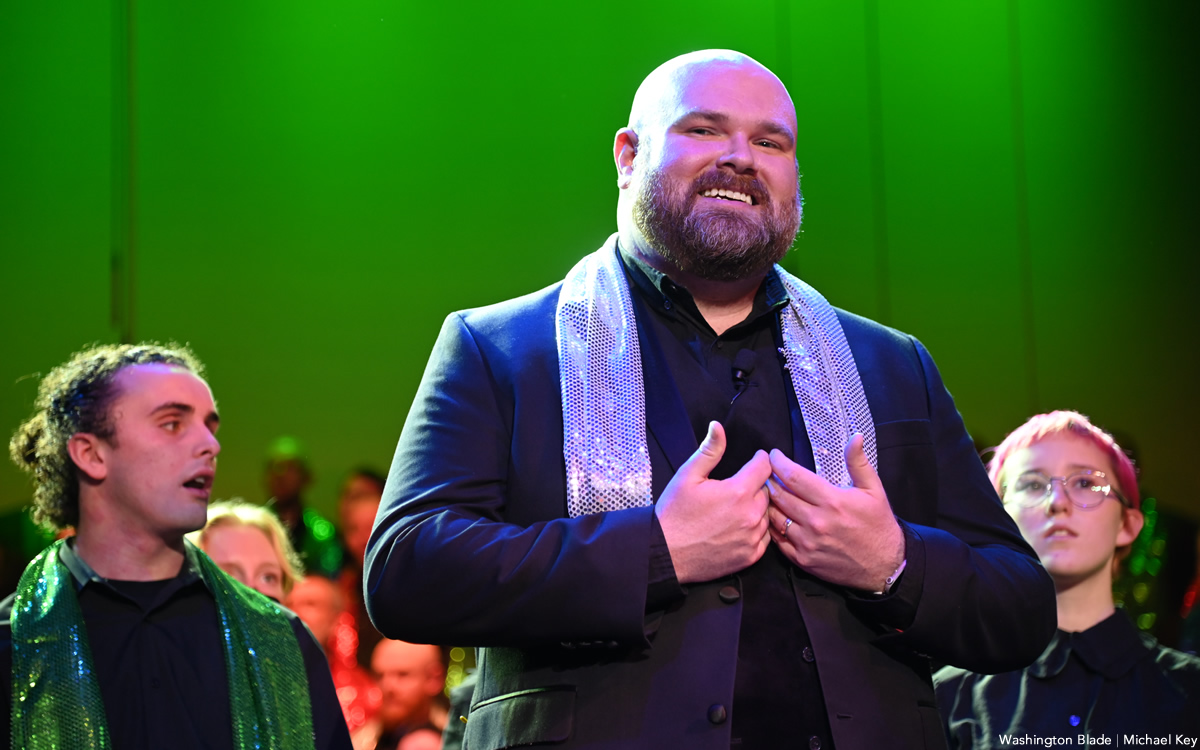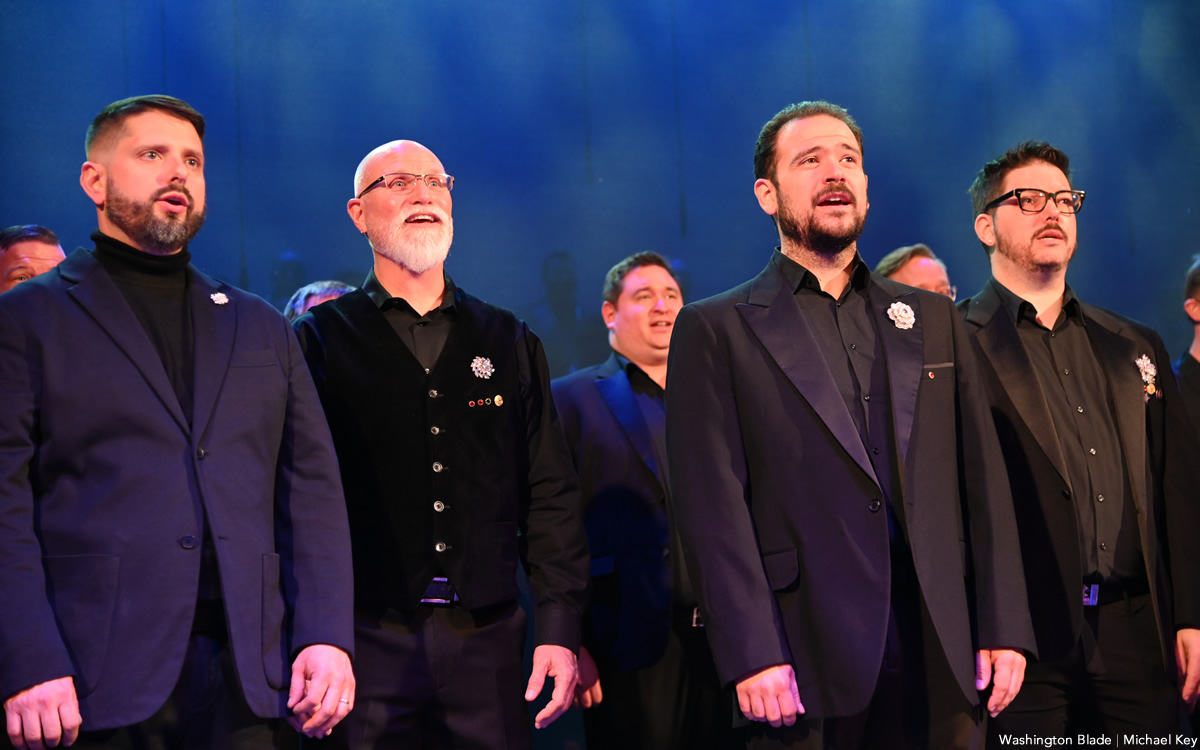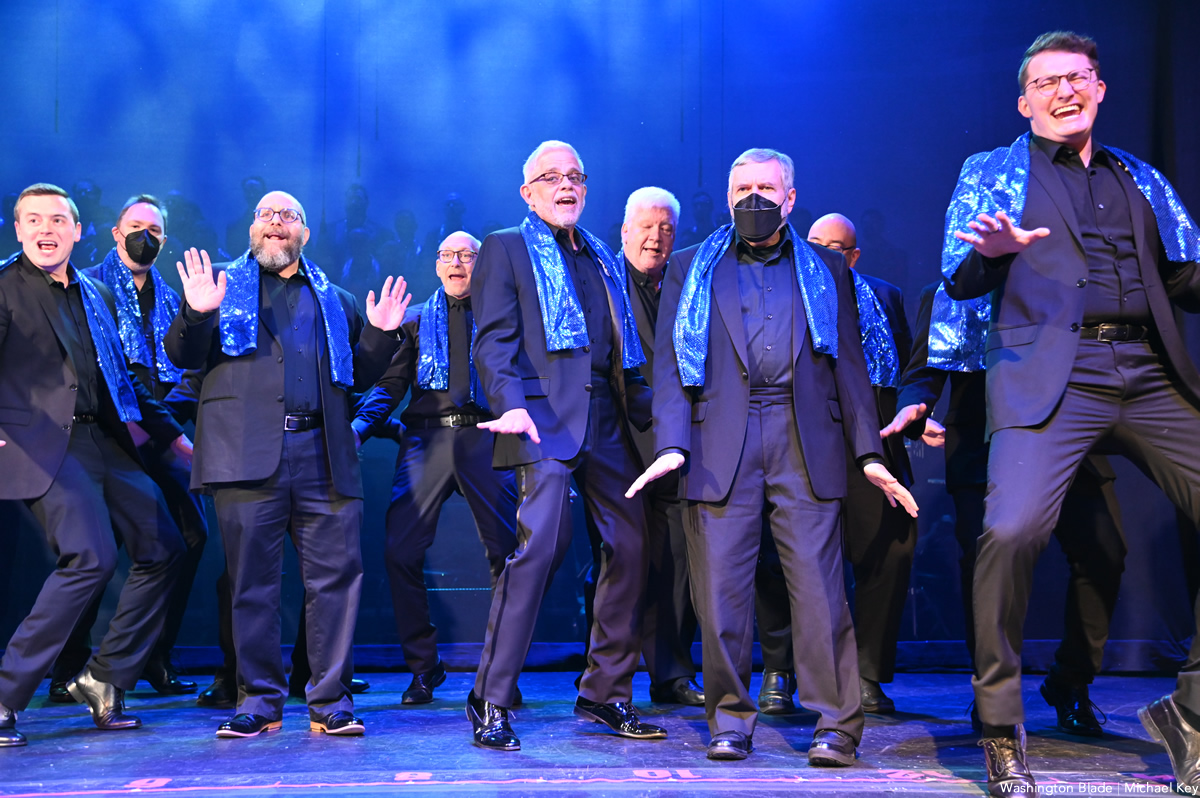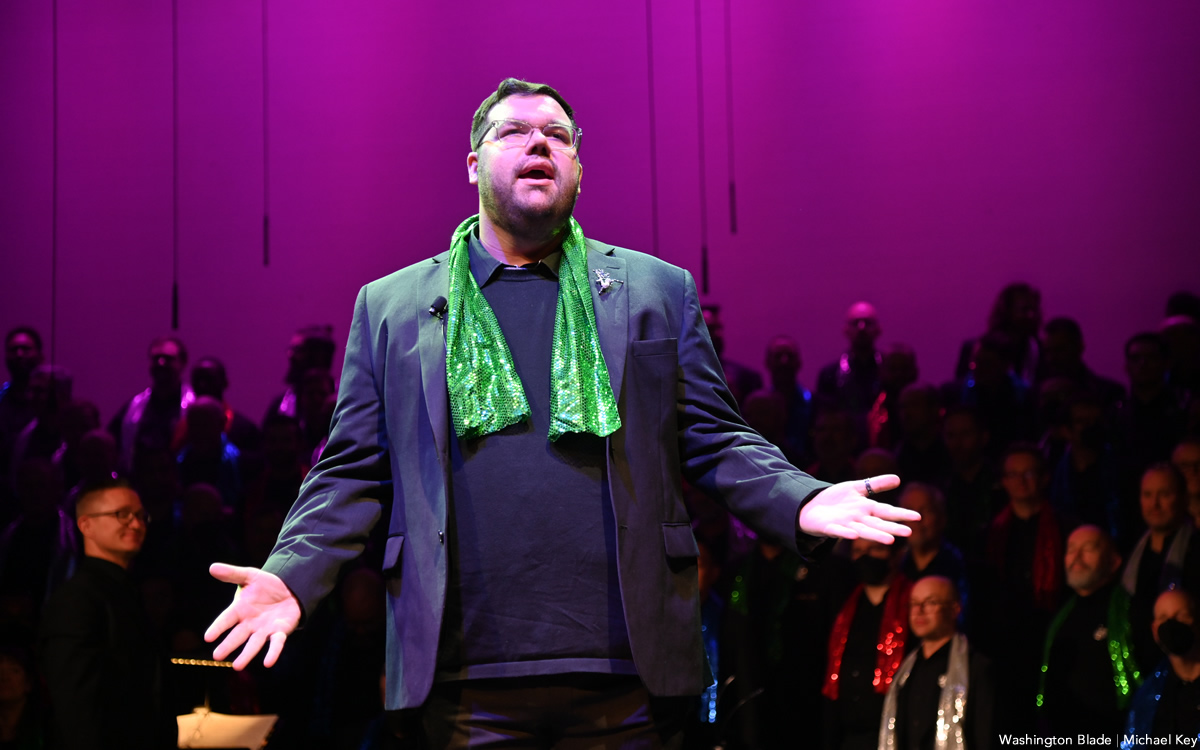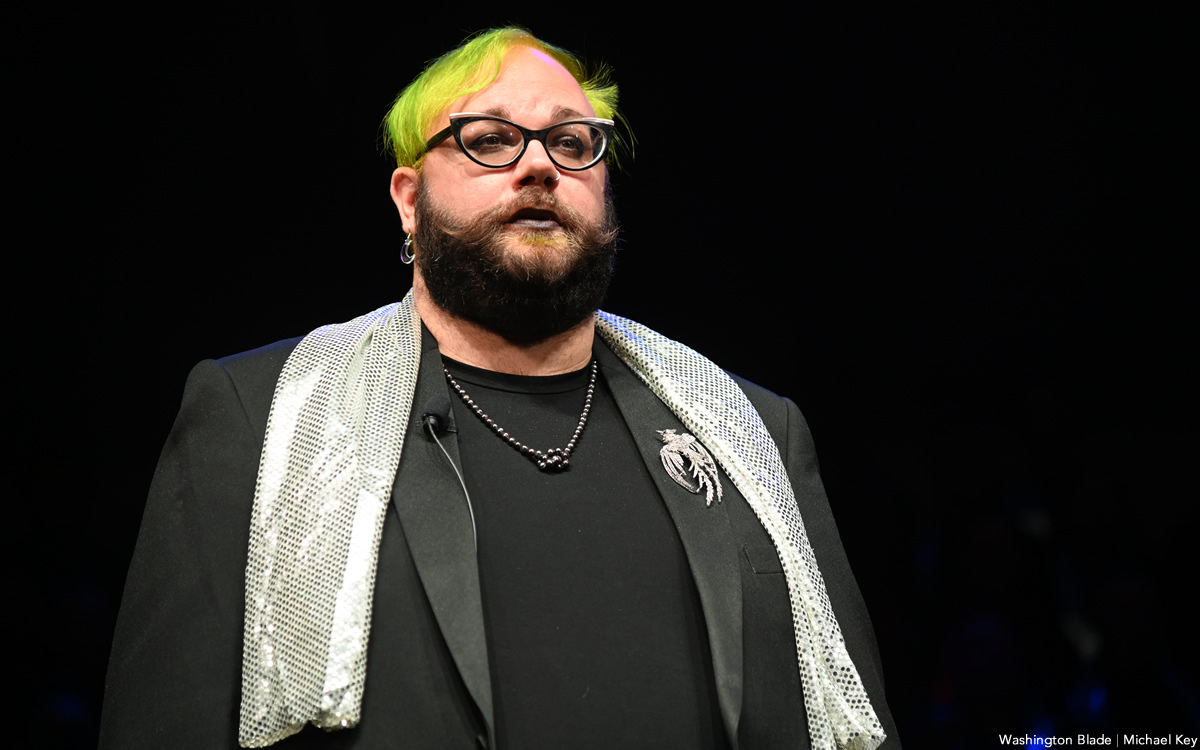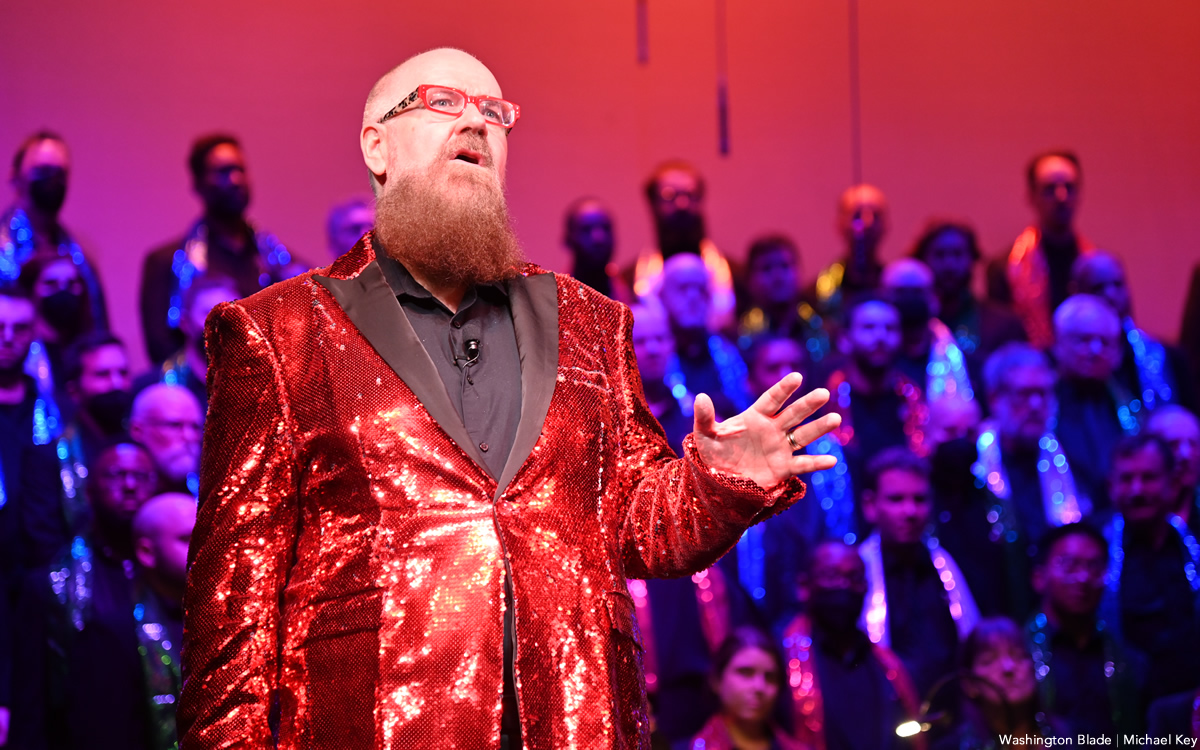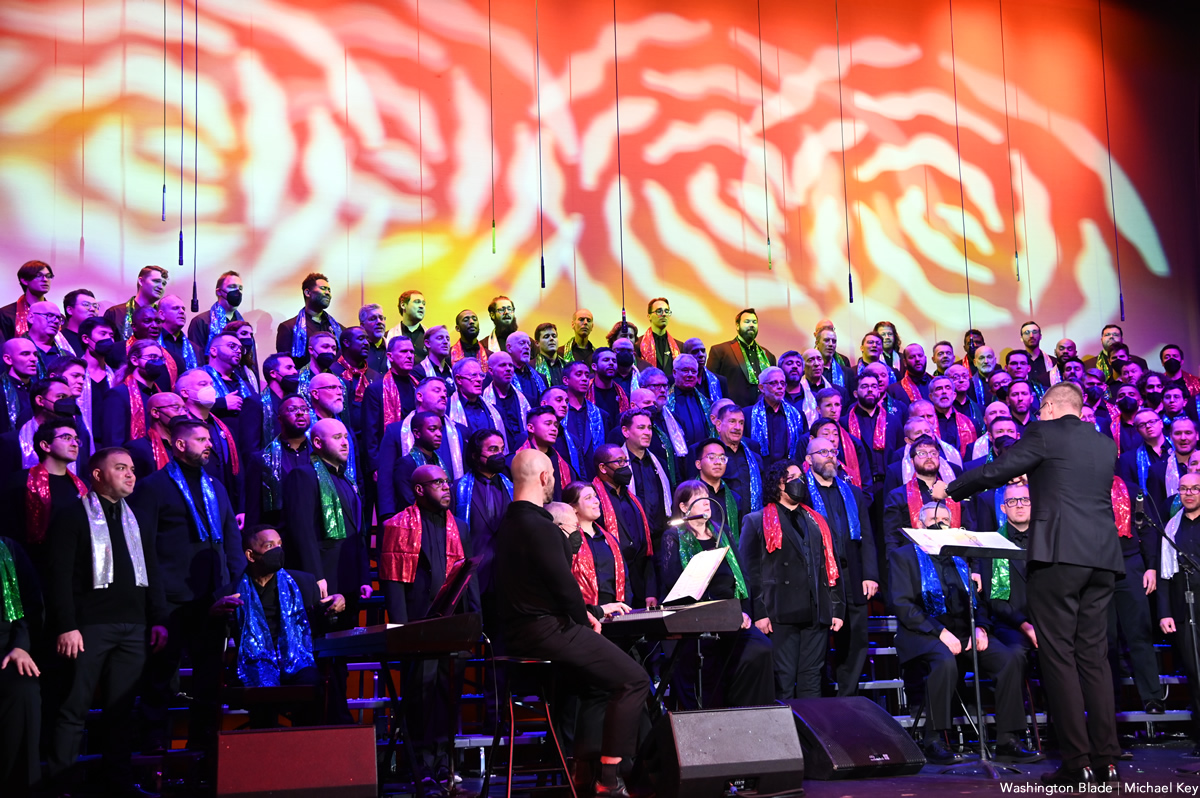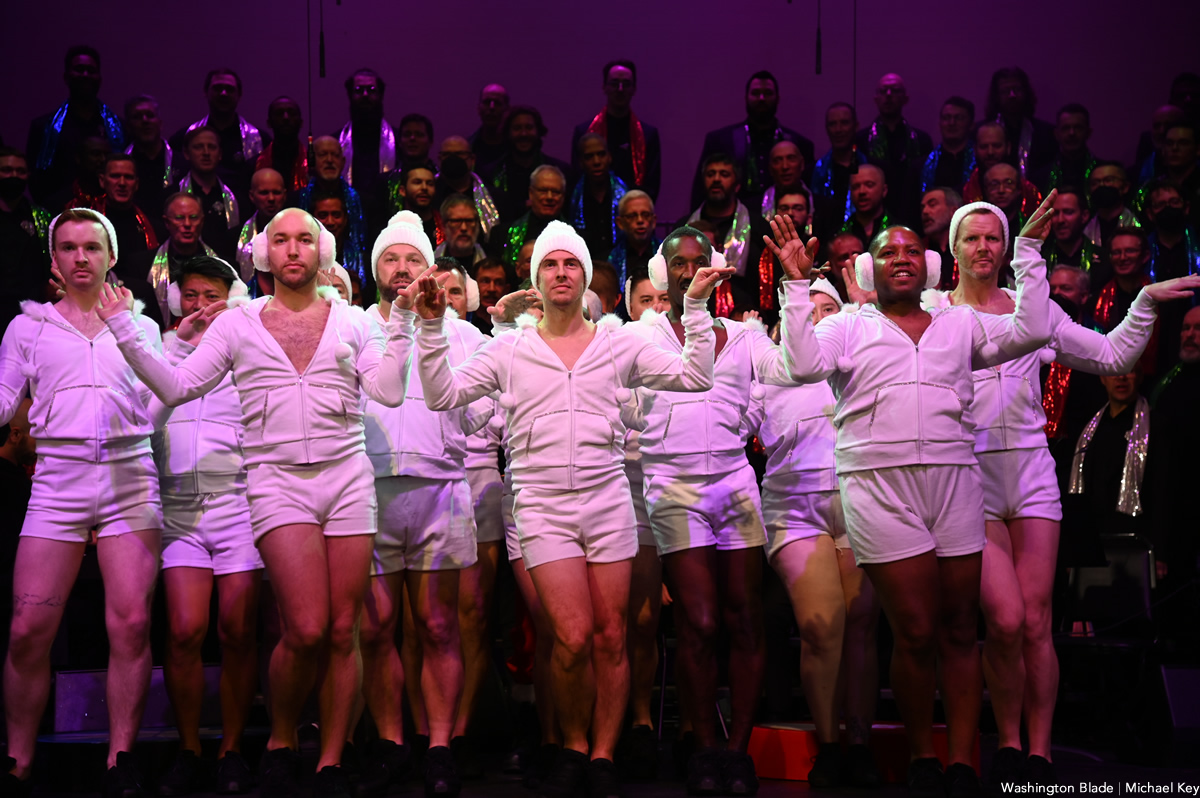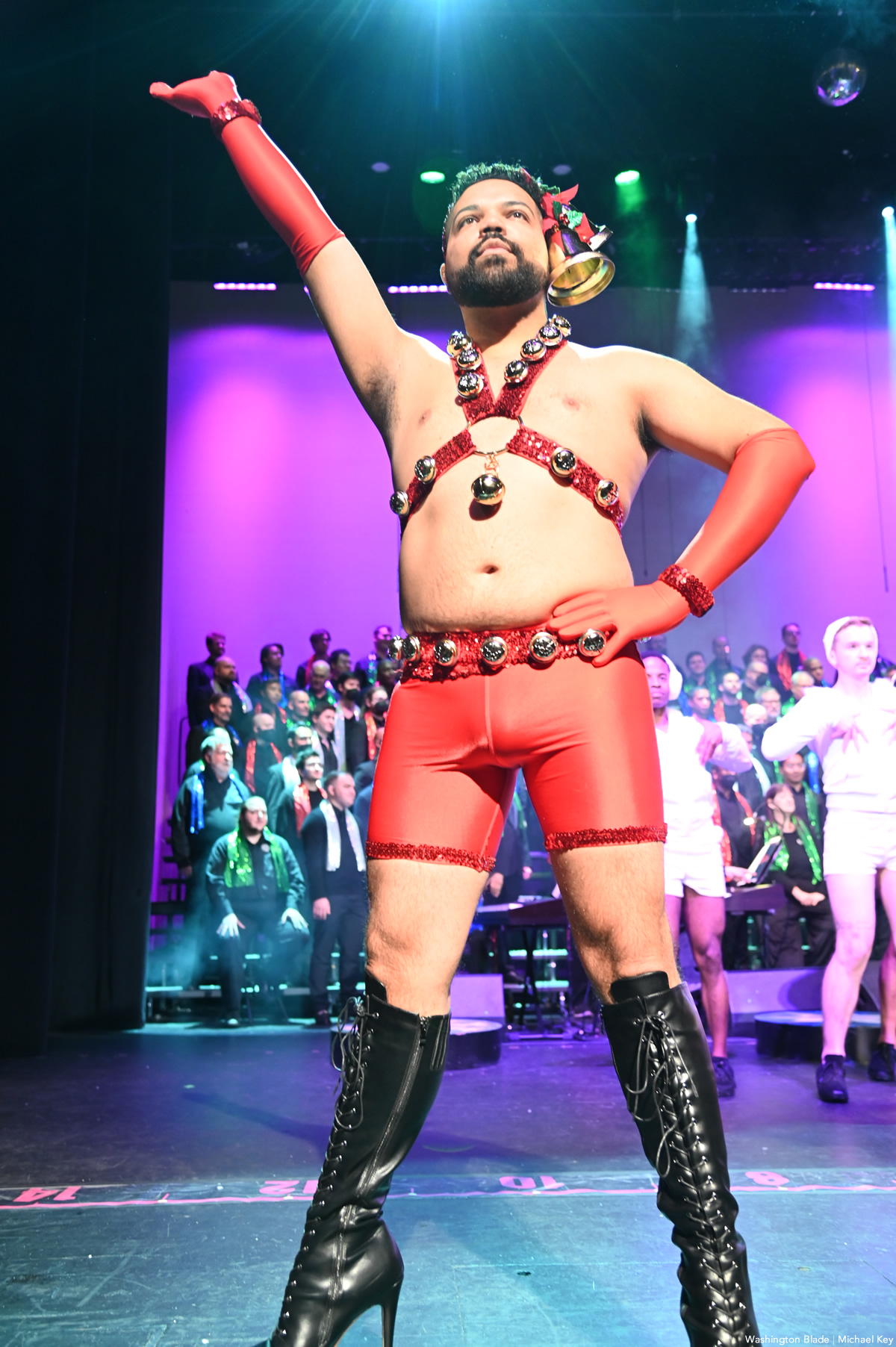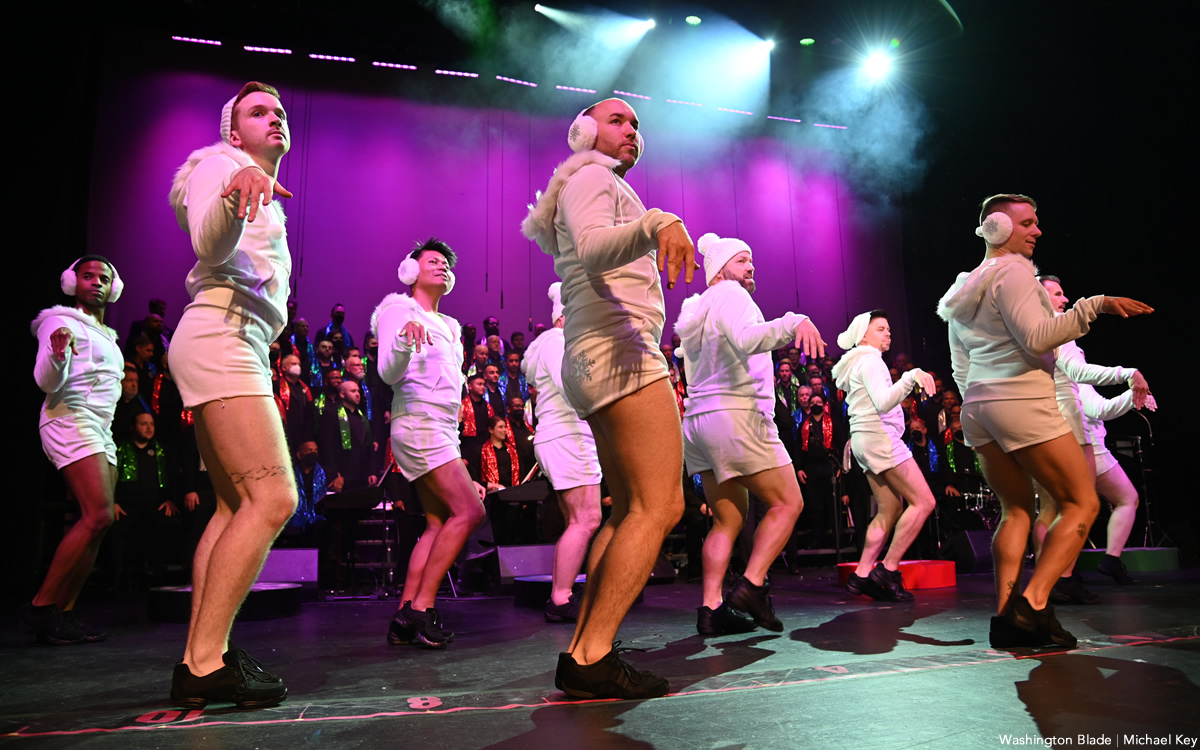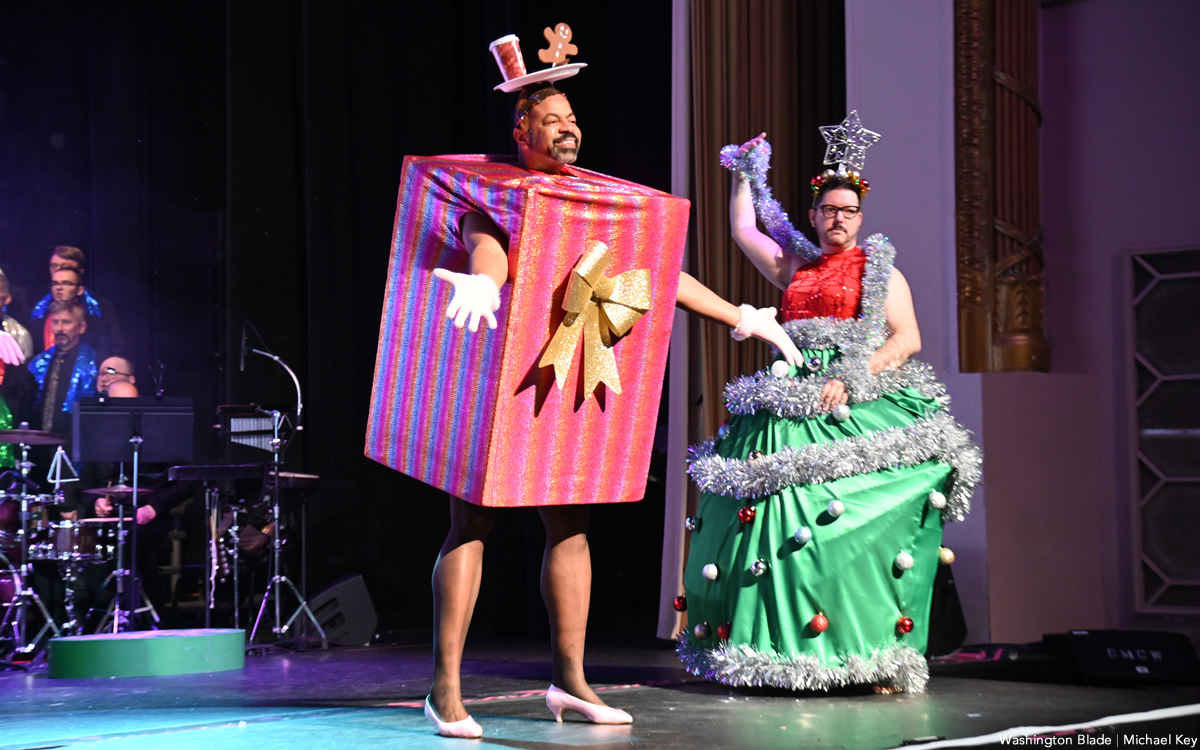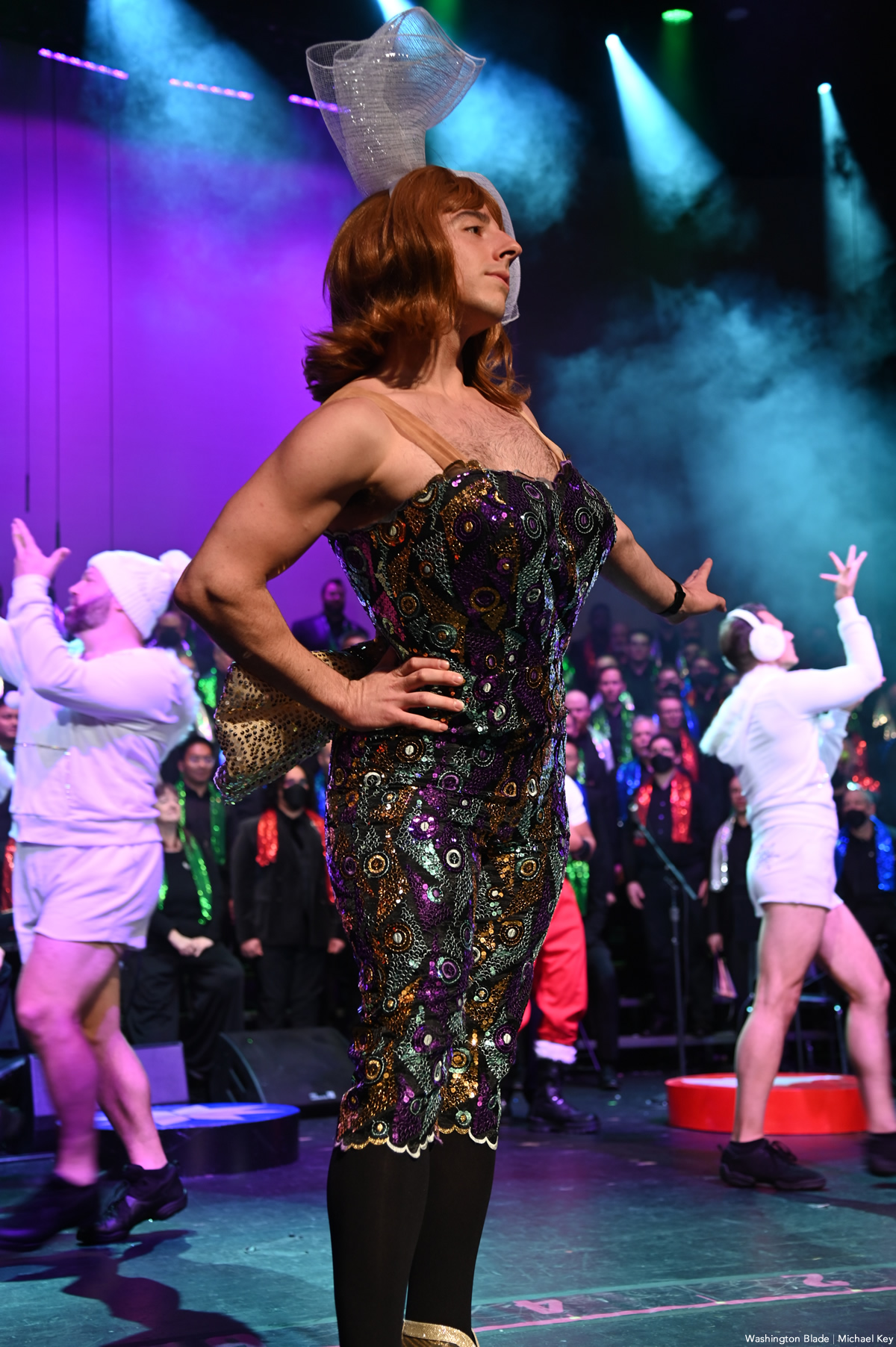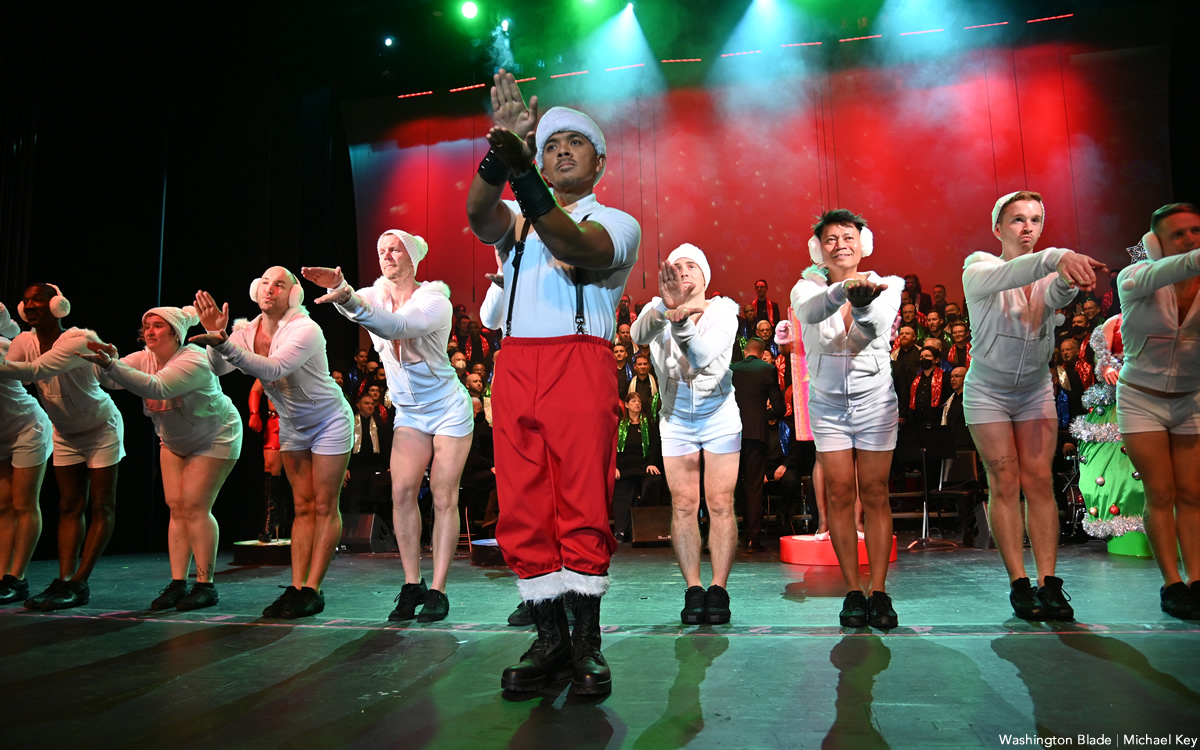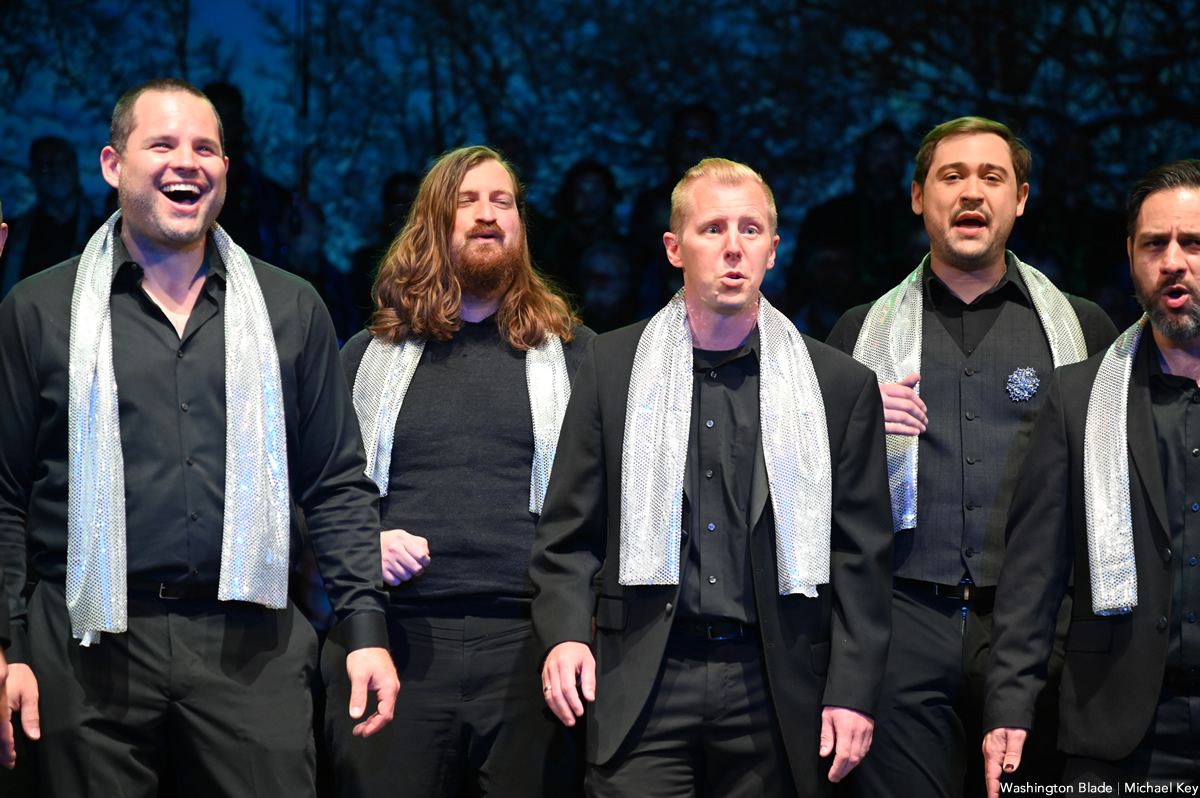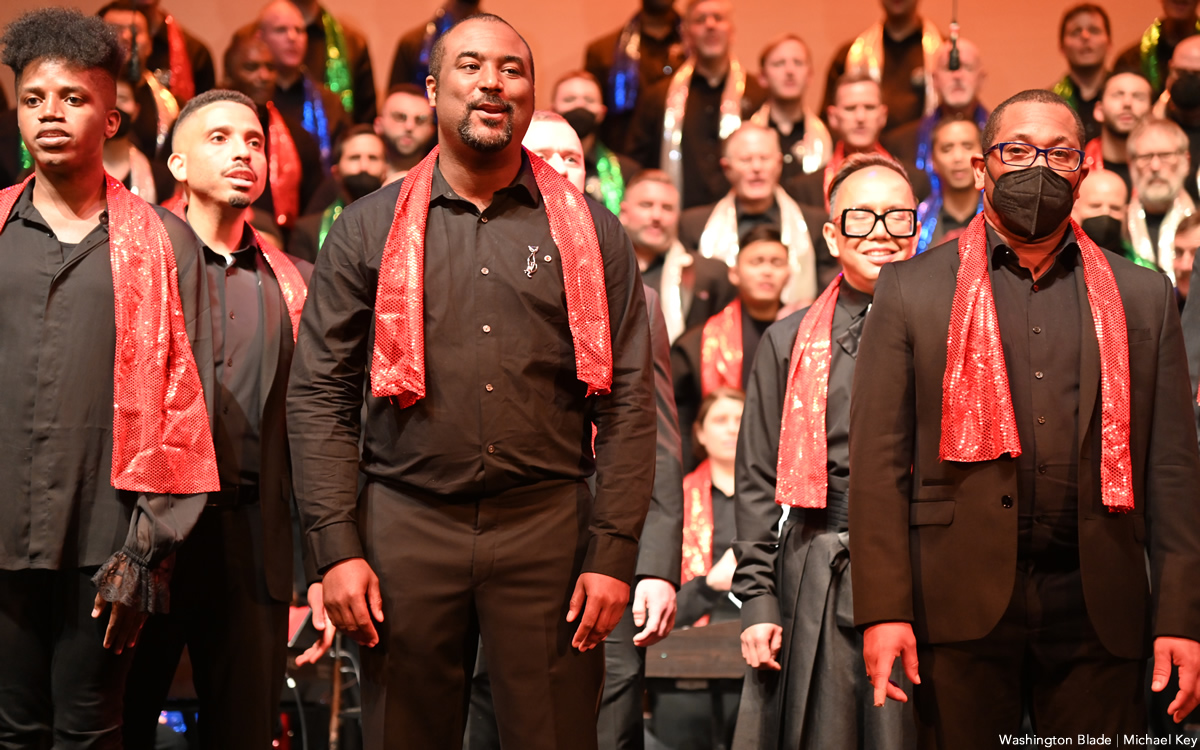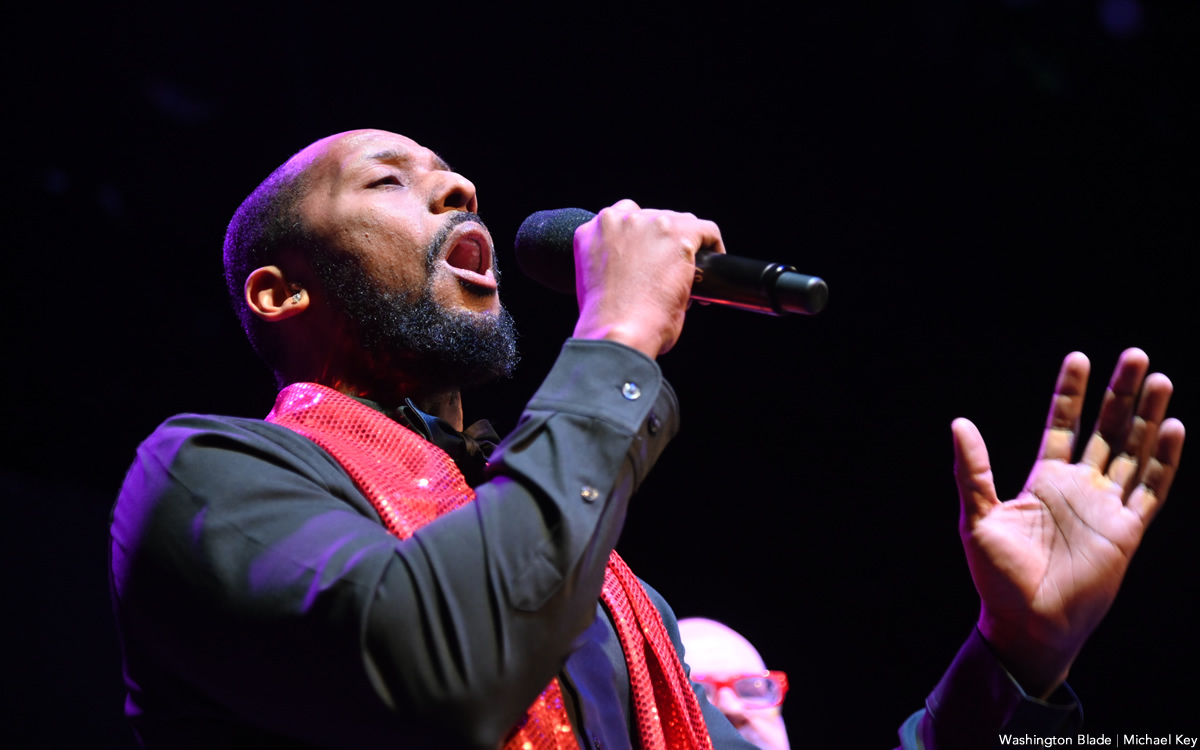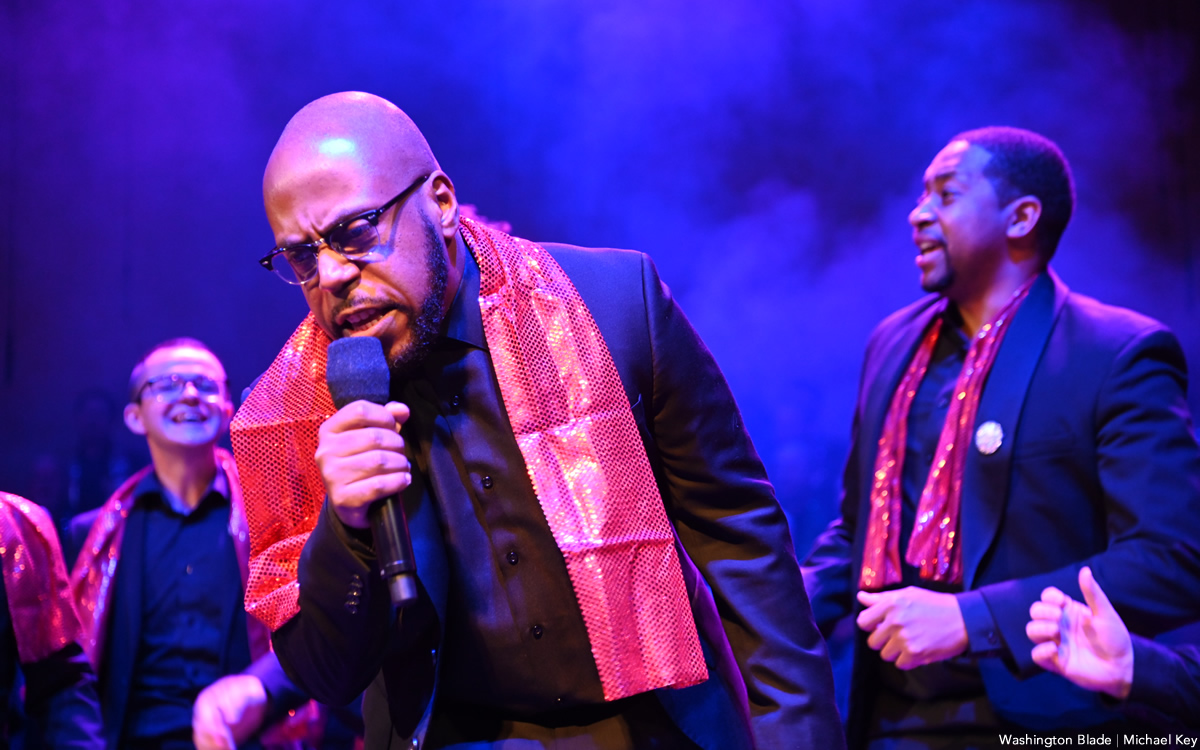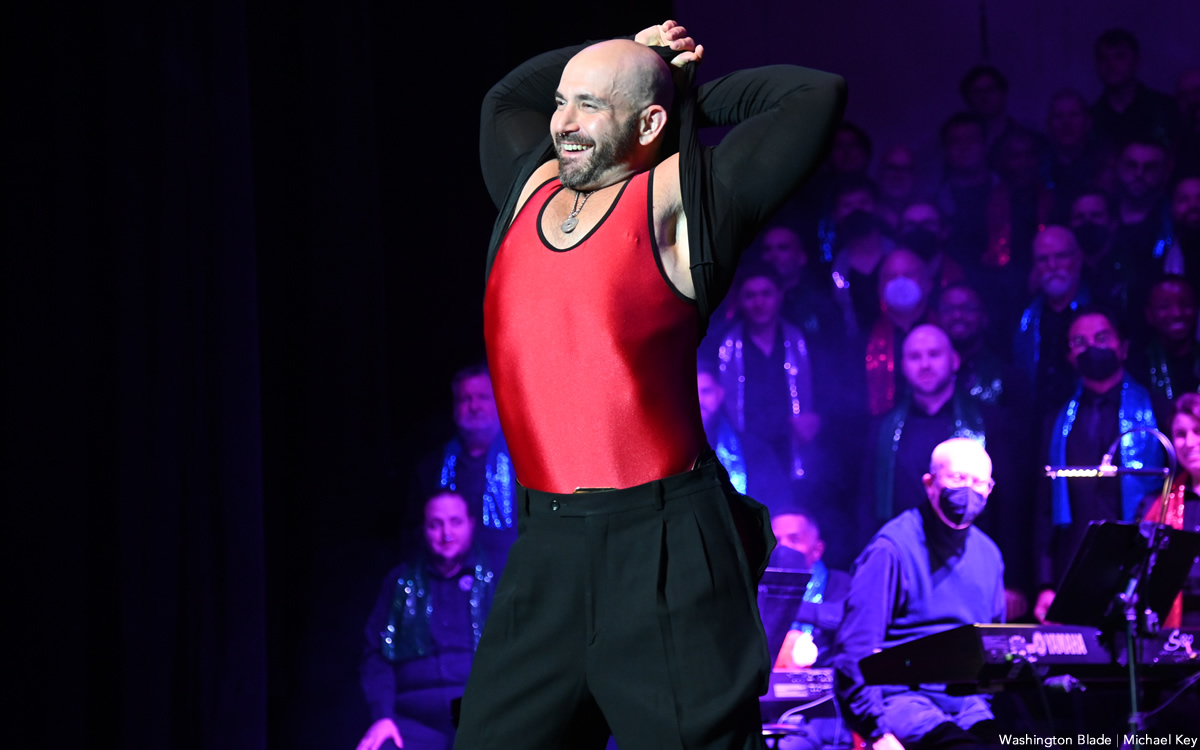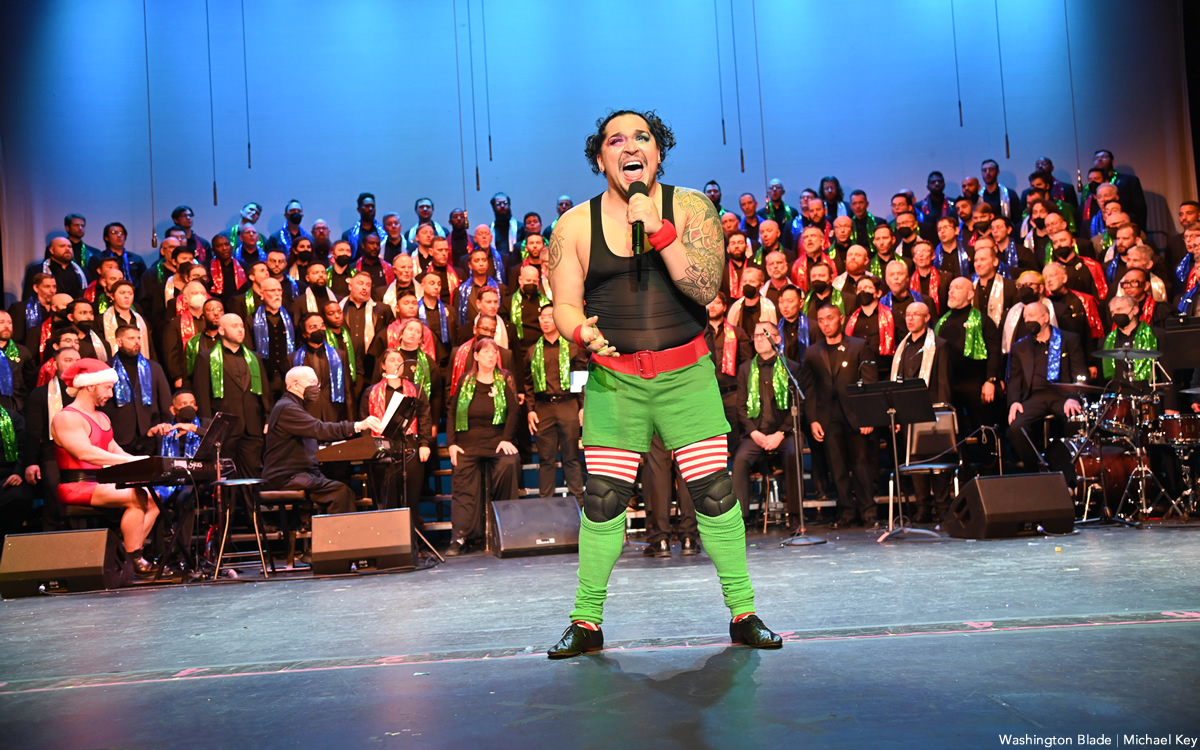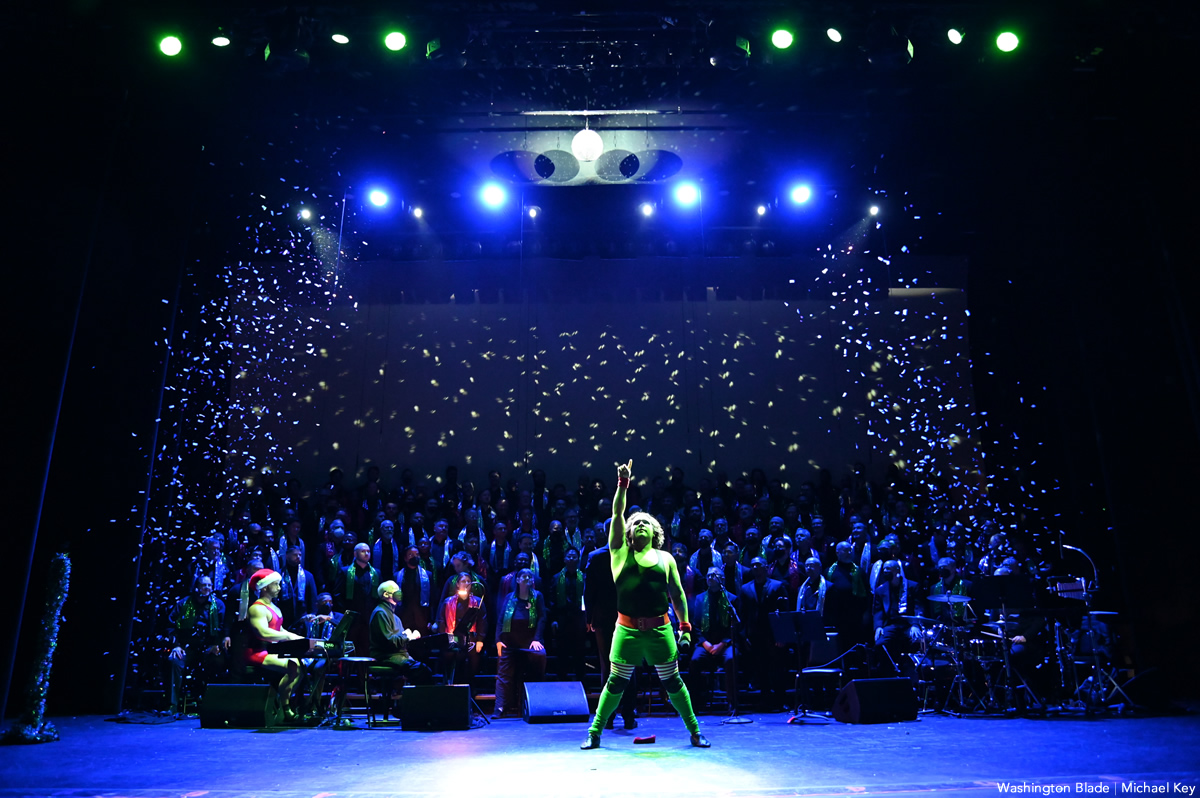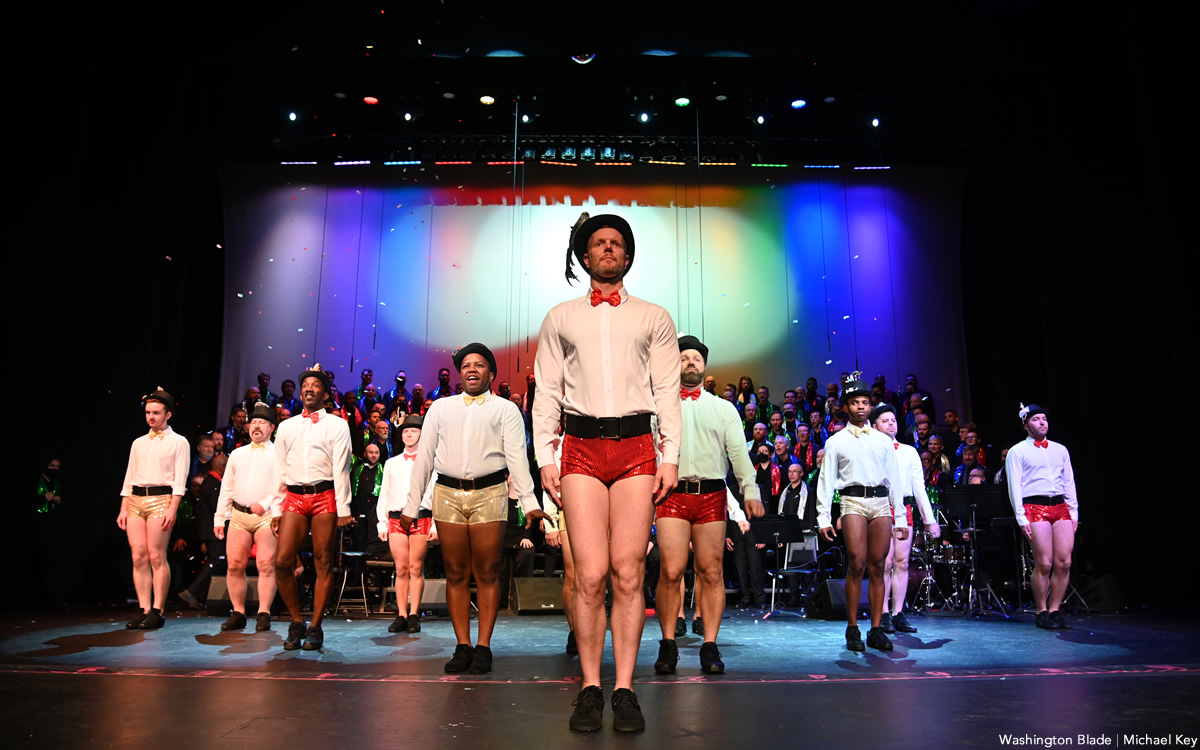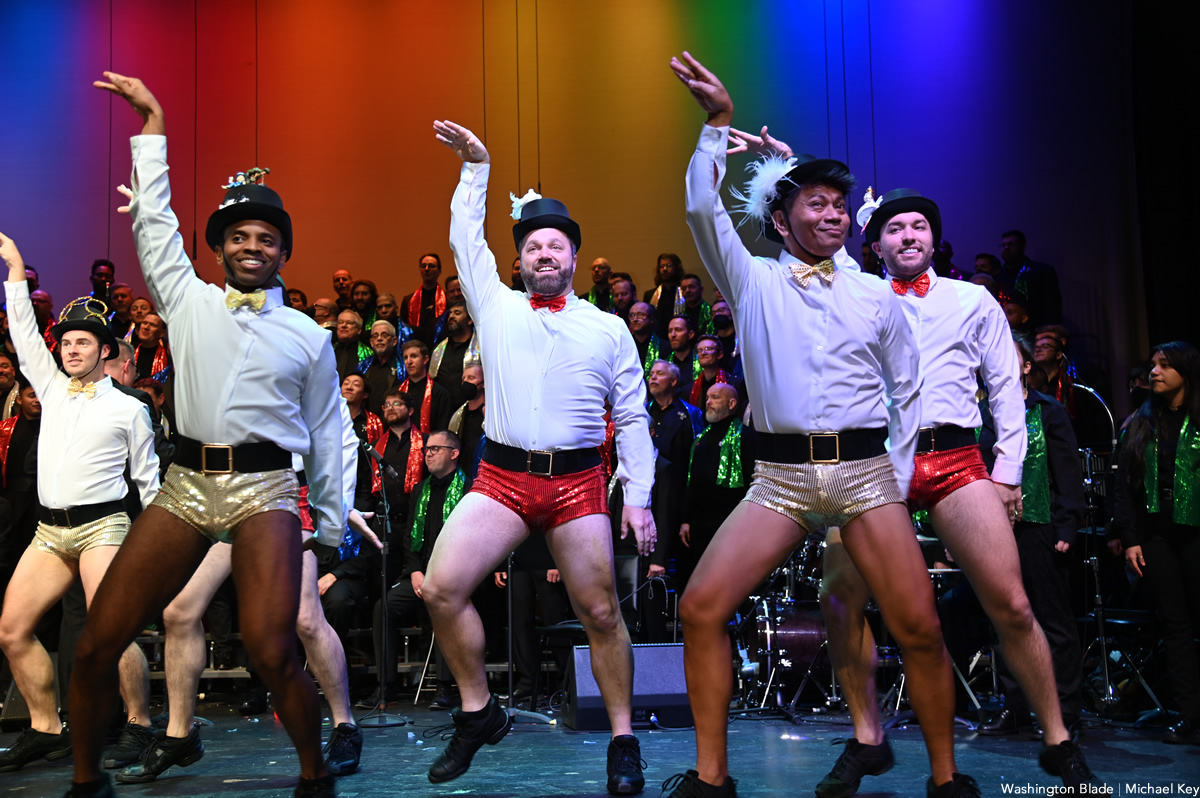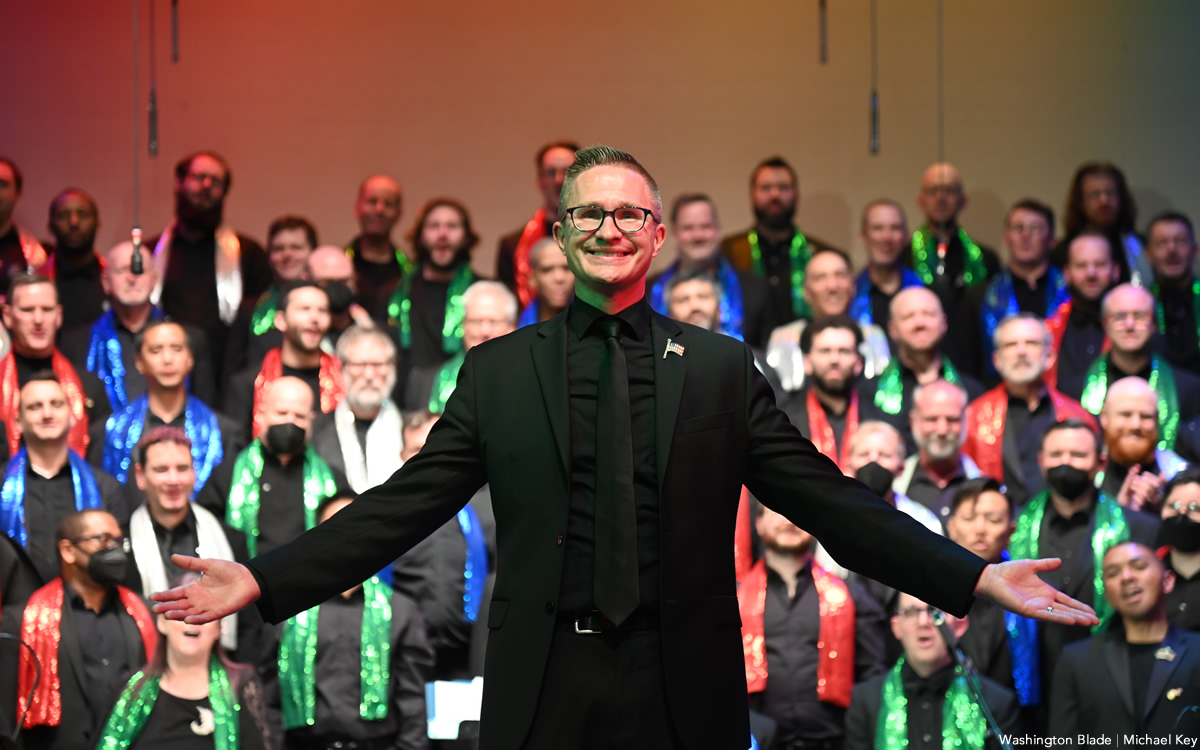 PHOTOS: Superstar Drag Revue
Bombalicious Eklaver leads the show at Selina Rooftop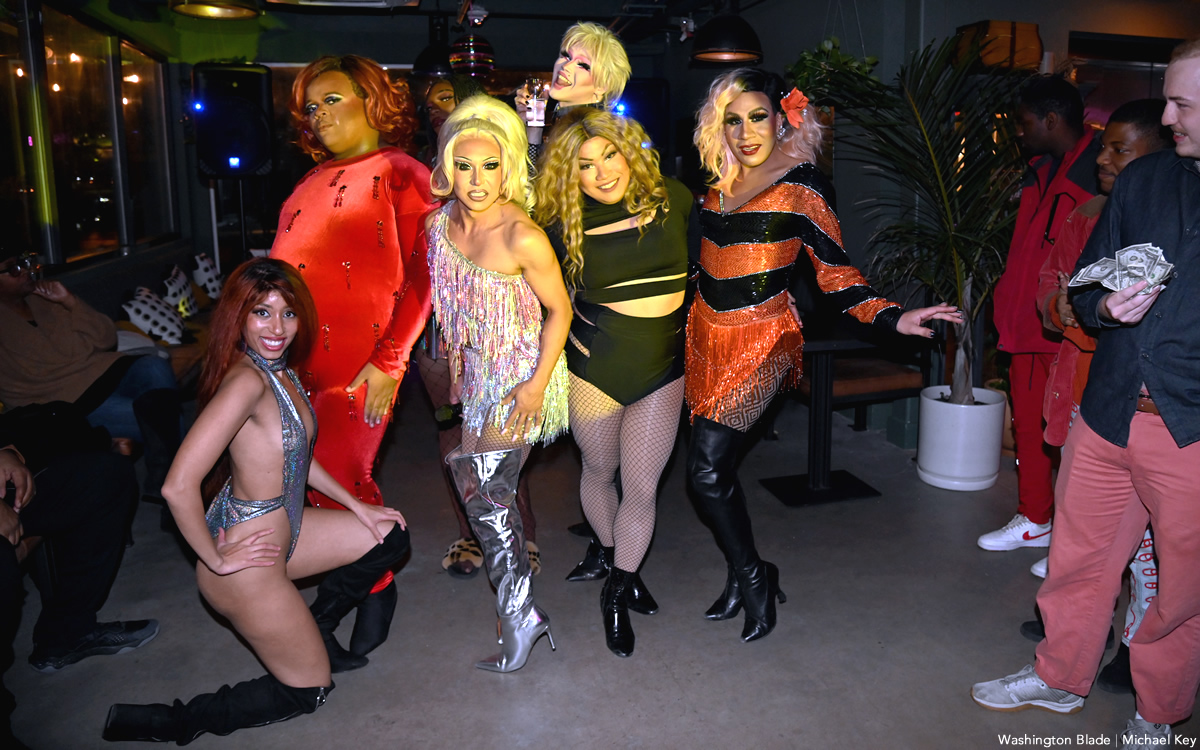 Bombalicious Eklaver held a Superstar Drag Revue at the Selina Hotel Rooftop on Friday, Nov. 25. DJ Juba provided the music.
(Washington Blade photos by Michael Key)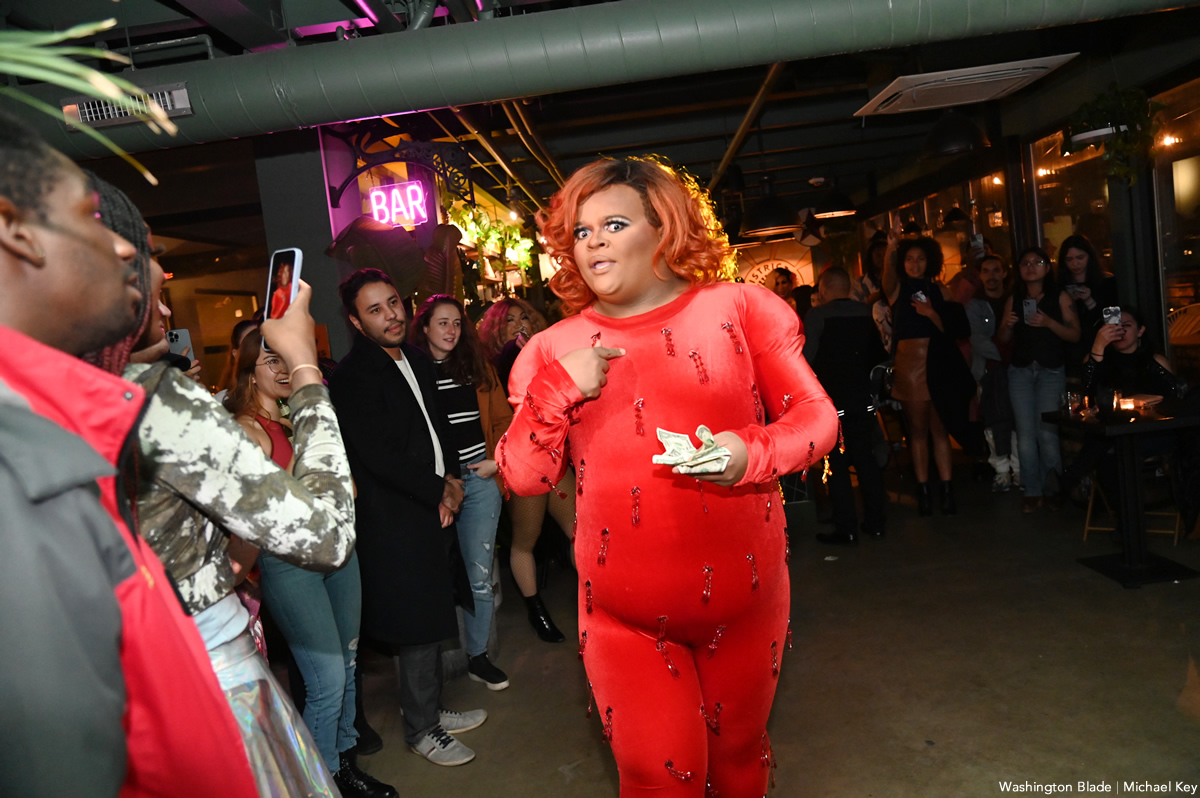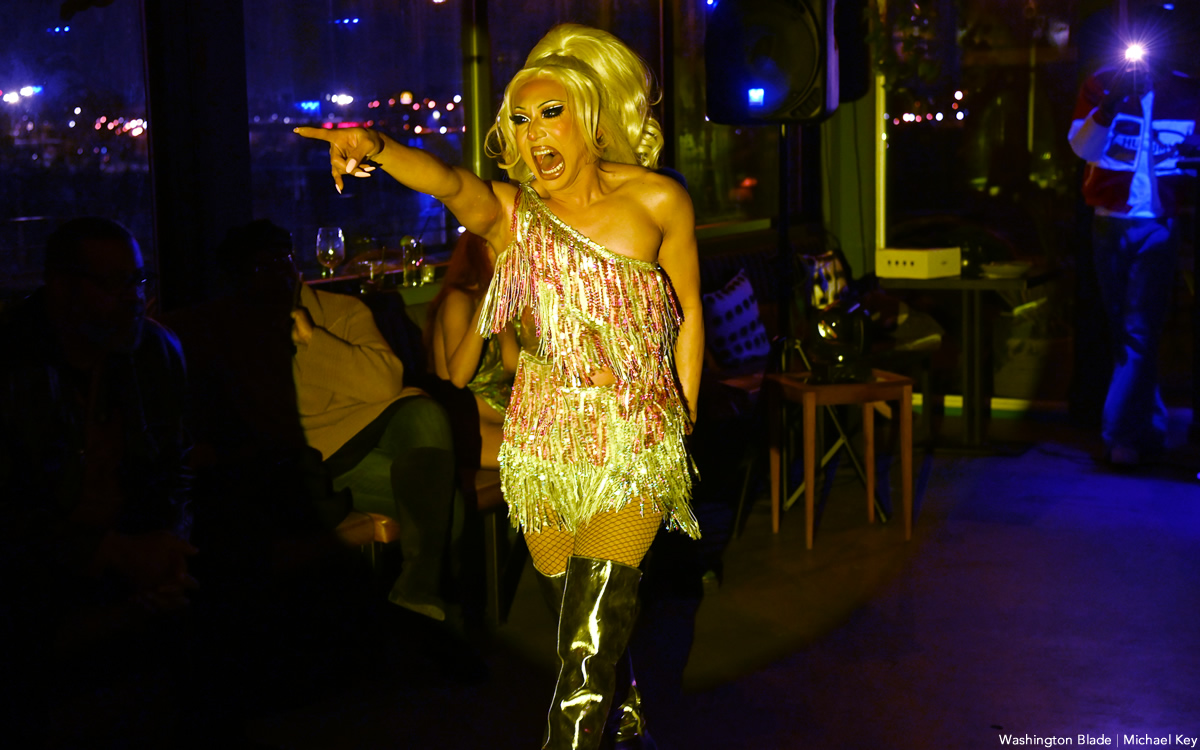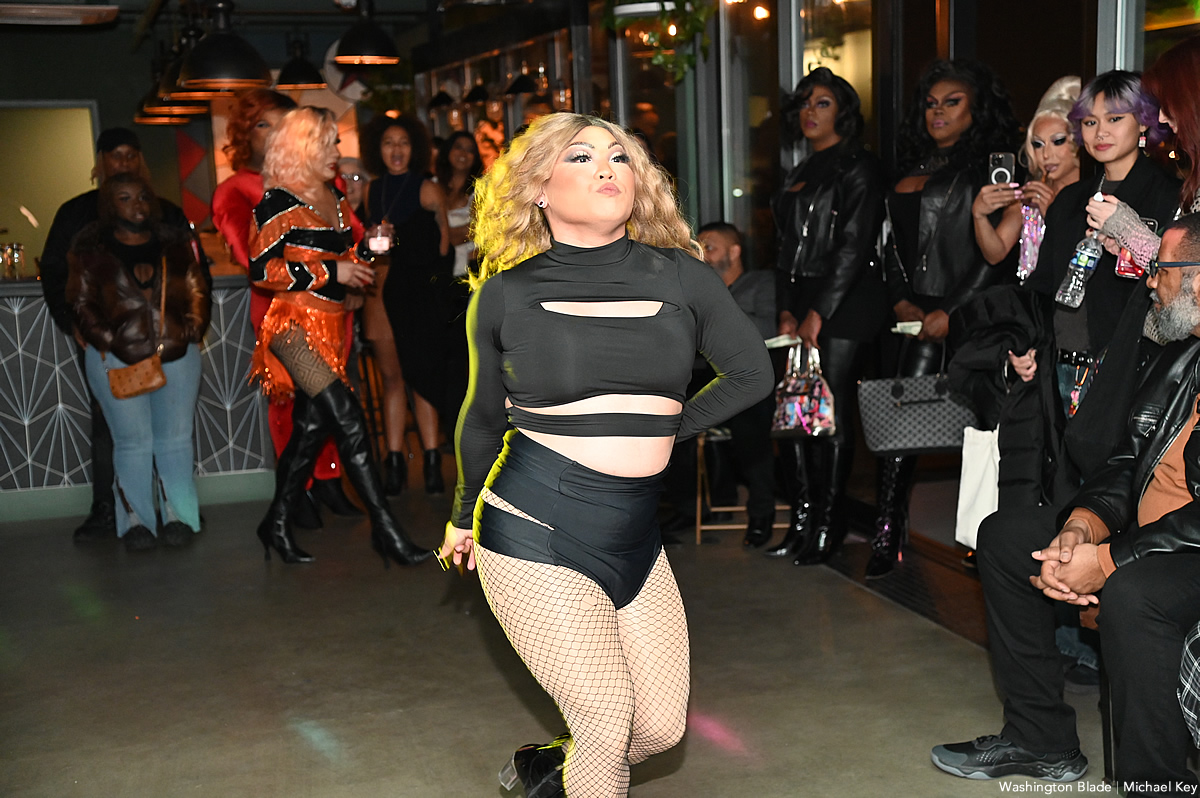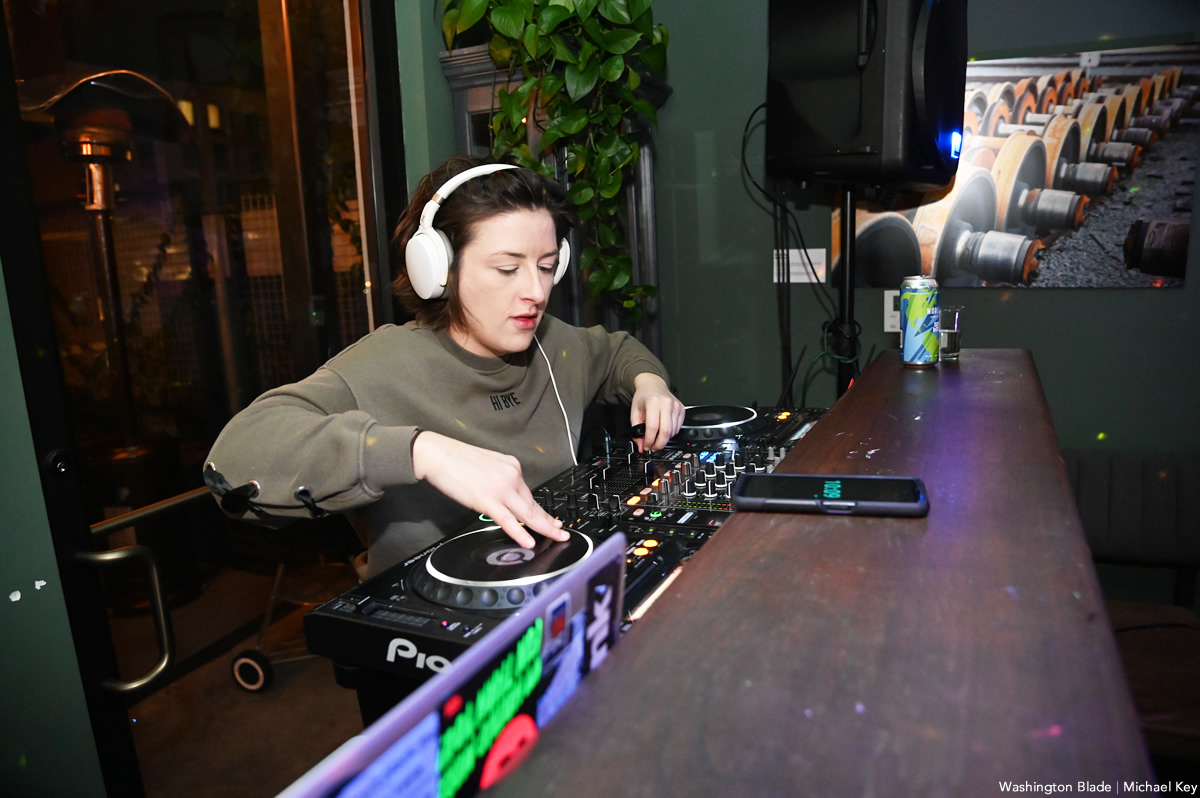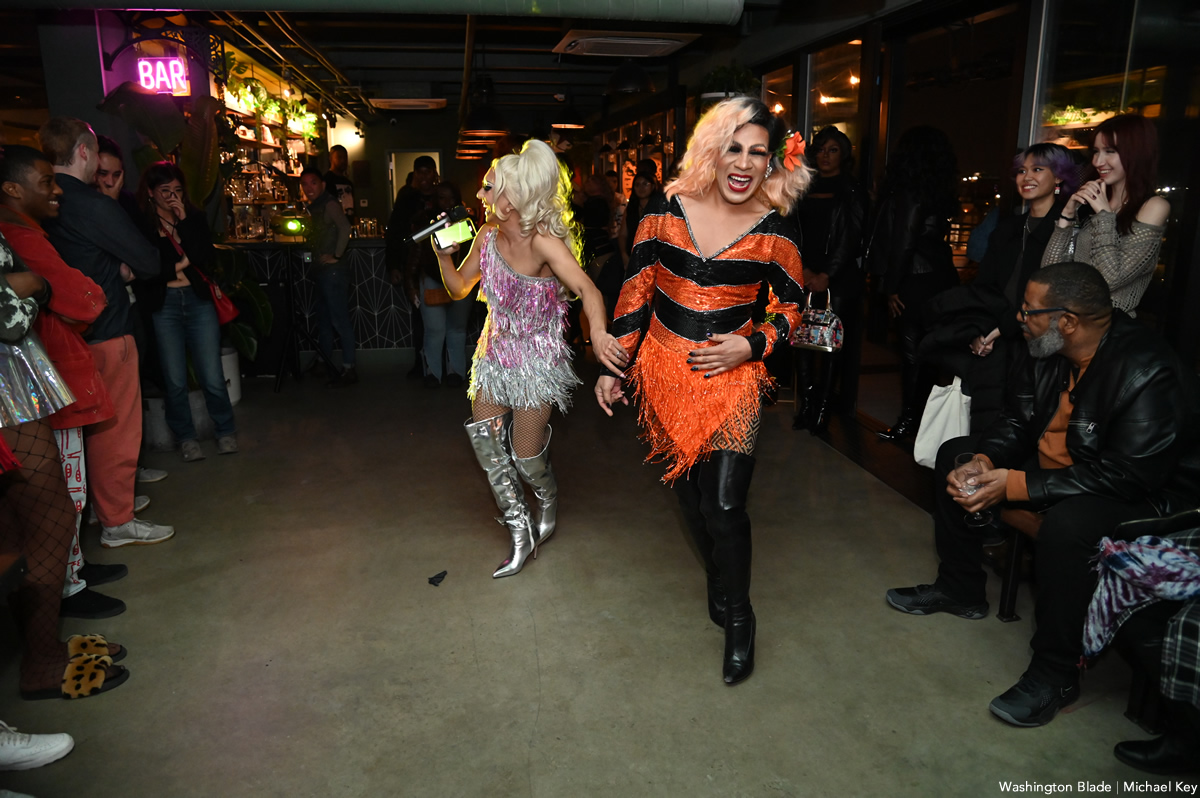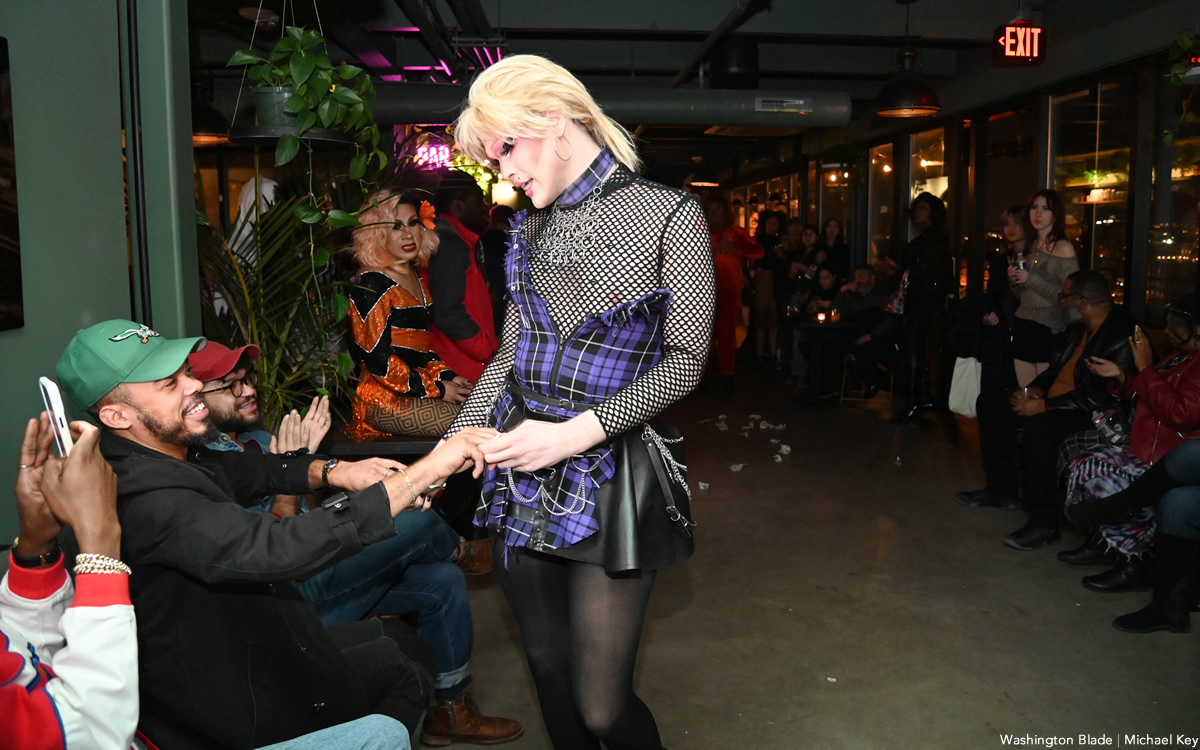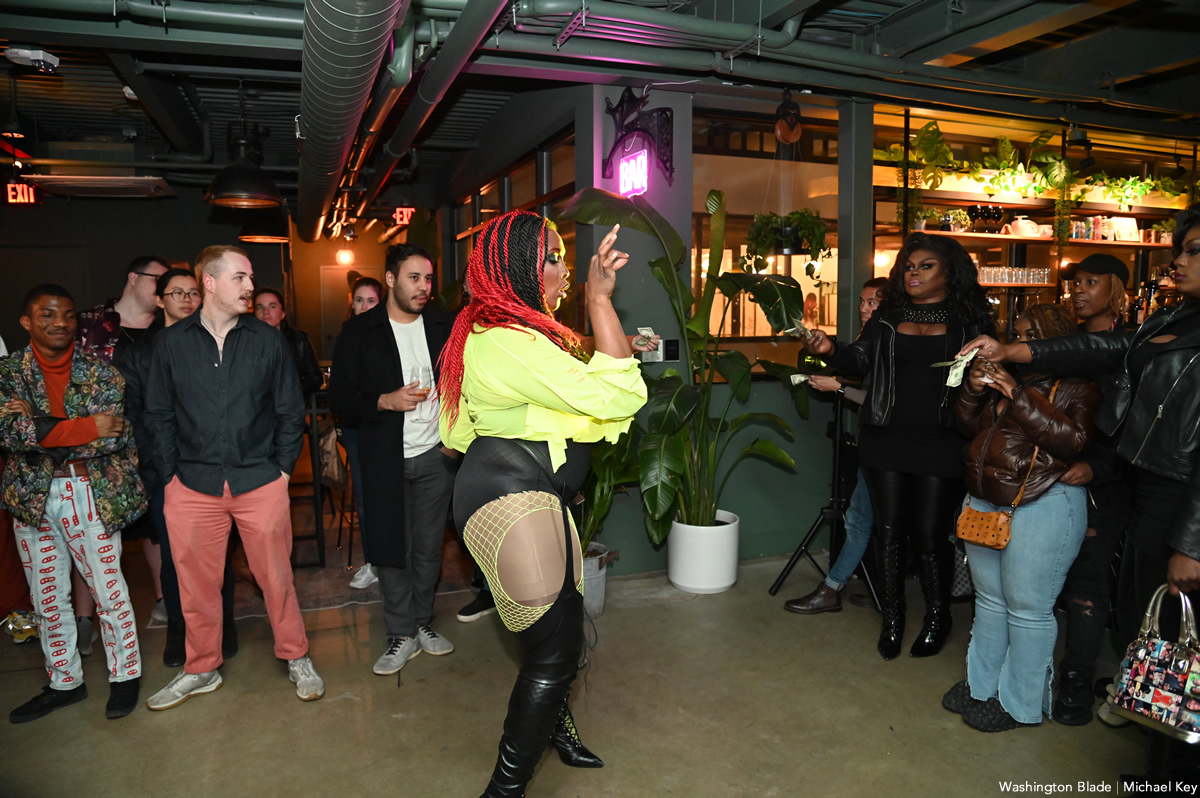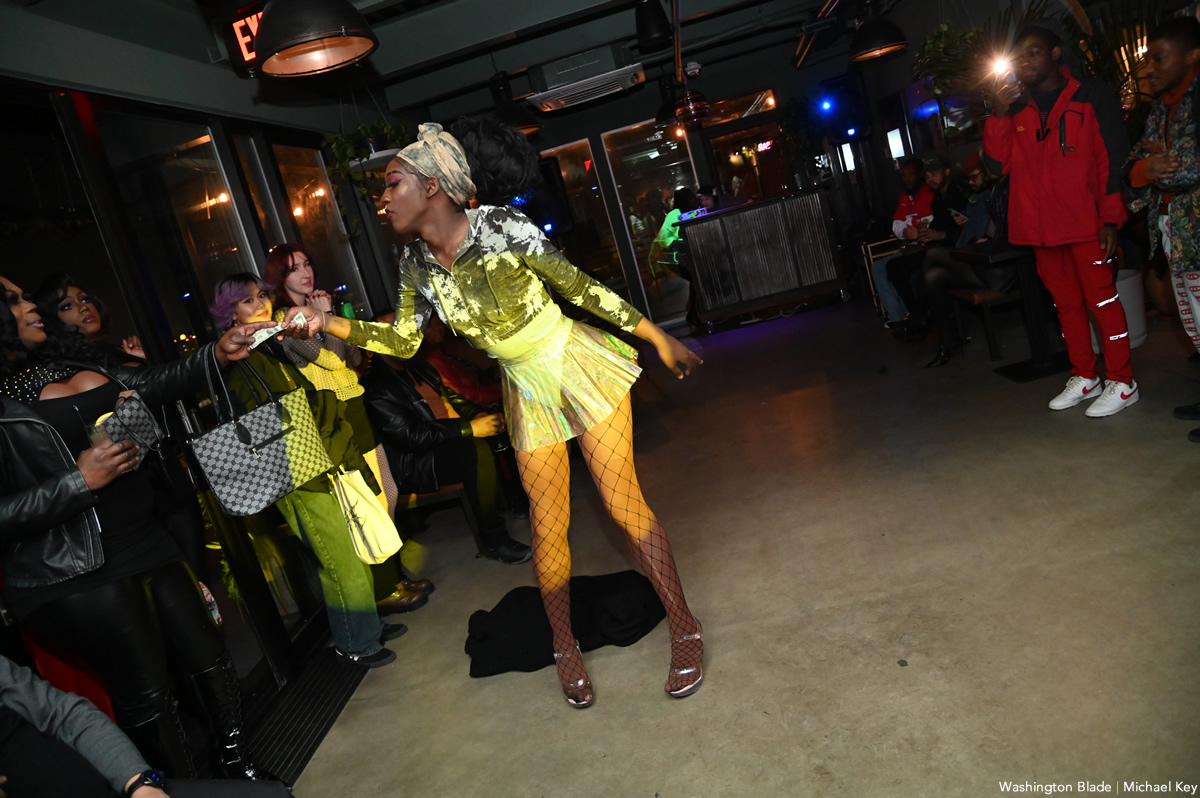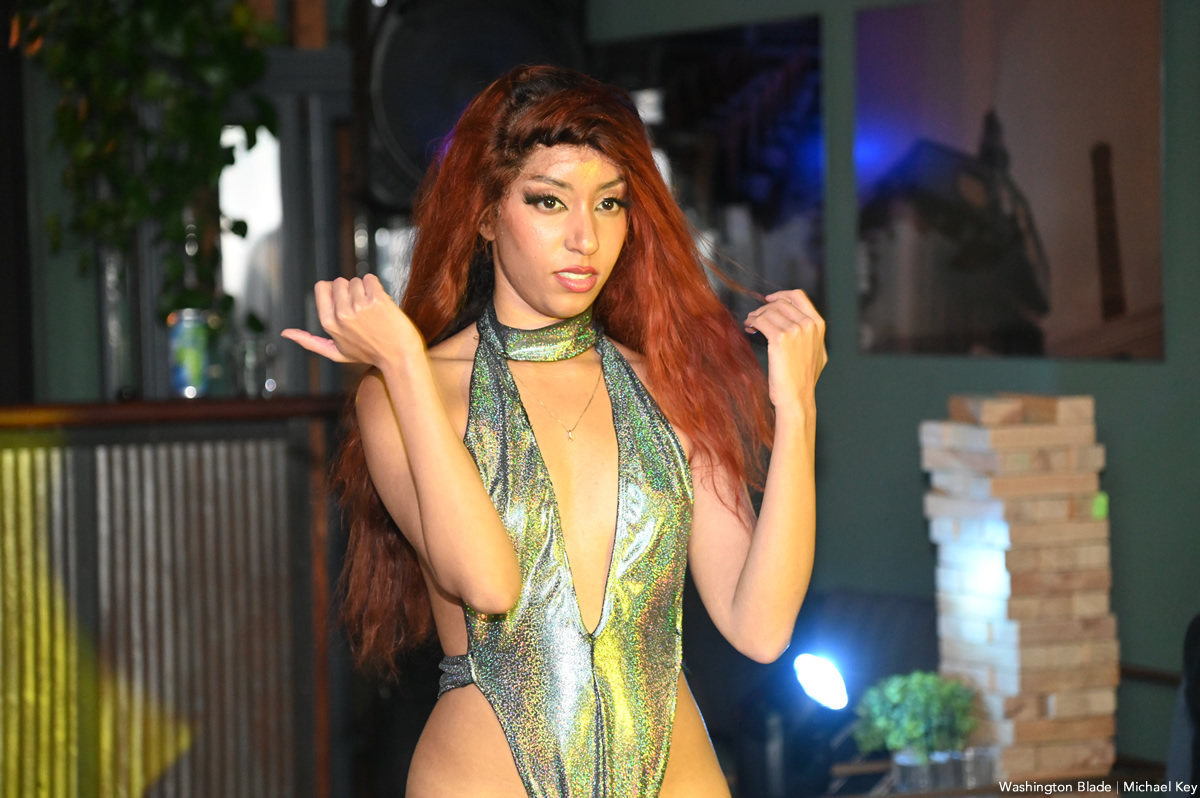 Catching @BombaEklaver's show. @MasVusi performing at Selina Rooftop. Covering for @WashBlade pic.twitter.com/8t8aqlbJVC

— Michael Patrick Key (@MichaelKeyWB) November 26, 2022