June 21, 2018 at 1:51 pm EDT | by Mariah Cooper
EJ Johnson recalls crying with dad Magic Johnson after coming out
EJ Johnson and his mother Cookie Johnson recounted the emotional time for their family when EJ came out while speaking with Jada Pinkett Smith on her Facebook Watch series "Red Table Talk."
Cookie remembers she was the first to notice EJ's sexuality when he was 15 years old.
"We went to Hawaii once and I'm sitting behind him and his friend," Cookie says."The girls go by in their bathing suits and the guys go by and when the guys go by, they were like, 'Whoa! Hey!' and then girls go by and nothing. So I was like, okay, we need to have a talk."
When EJ decided to come out to his father, Magic Johnson, Cookie admits it was a hard conversation for everyone.
"We had the talk with Dad and that was a little tough," Cookie begins. "My husband is the kind of person like he reacts quickly. Everything that came to the top of his head, he just let it out."
"It hurt my feelings and I know it probably hurt [EJ's] feelings." Cookie says. She recounts Magic saying "This is not what I wanted for my son. And do you realize what you're saying because the world is not going to like that and do you want to live this life?"
"Afterwards, I told him, I said, 'I thought that was a little tough. That wasn't right.' Then he didn't say anything," Cookie continued.
EJ says the next day his father came into his room "And was like, 'We're going to get through this and I just need time.' And we both started crying a little bit."
Despite the emotional moment, EJ says his relationship with his father didn't improve until he went away to college.
"But then, I moved to New York to go to college and when he came back to visit, he picked me up for dinner and was like…he hugged me so hard, he almost broke my back and then at that point I was like, we're gonna be okay. I could really feel the love. We're gonna be fine," EJ says.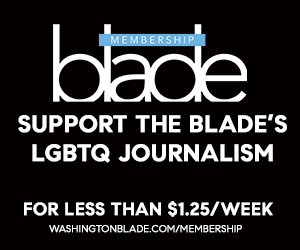 Sign Up for Blade eBlasts