Newseum discontinues 'fake news' T-shirts after media backlash
The museum also sells 'MAGA' merchandise
The Newseum has pulled its "You are very fake news" T-shirts after facing backlash especially from journalists who argued that the apparel was contradictory to the museum's mission statement "to increase public understanding of the importance of a free press and the First Amendment."
The "fake news" phrase struck a chord on social media with people criticizing the museum for promoting the phrase made popular by President Donald Trump to discredit journalists.
This t-shirt doesn't belong anywhere. It particularly doesn't belong at the @Newseum, a place that celebrates journalism and has the First Amendment etched in stone outside its building. https://t.co/7ecmjcGOyq pic.twitter.com/AhEgRVA7wE

— Matt Viser (@mviser) August 3, 2018
.@Newseum, as a reporter, you just lost my business.

— Tara Copp (@TaraCopp) August 3, 2018
In other words, the Newseum is selling merchandise designed to amplify the president's attack on a specific network—attacks that are designed to chill free speech and punish a free press.

— Susan Hennessey (@Susan_Hennessey) August 3, 2018
.@Newseum has a memorial to journalists killed while reporting. So why are they selling "fake news" shirts? It's one thing to sell political paraphernalia … it's another to promote a phrase authoritarian regimes around the world use to stop a free press https://t.co/j30qEyttmJ

— Hadas Gold (@Hadas_Gold) August 3, 2018
A memorial at the @Newseum pays tribute to 2,323 journalists who died reporting the news, many of them at the hands of foreign regimes hostile the press. https://t.co/STwYX7NsBH

— Steve Reilly (@BySteveReilly) August 3, 2018
. @Newseum, you know better. No amount of revenue justifies this lapse in judgement and an about-face on your mission. https://t.co/LUNx5SEzuJ

— Emily Kuhn (@emkuhn) August 3, 2018
Newseum director of public relations Sonya Gavankar initially defended the decision to sell the "fake news" T-shirts as well as other Trump merchandise such as "Make America Great Again" hats and T-shirts.
"We recognize why you're asking the question," Gavankar said in a statement to Poynter. "As a nonpartisan organization, people with differing viewpoints feel comfortable visiting the Newseum, and one of our greatest strengths is that we're champions not only of a free press, but also of free speech."
Later, the Newseum released a statement that the shirts have been removed from online and in stores.
"We made a mistake and we apologize. A free press is an essential part of our democracy and journalists are not the enemy of the people," the Newseum said in a statement.
However, the Newseum says it will continue to sell Make America Great Again merchandise.
"Questions have also been raised regarding other merchandise. As an organization that celebrates the rights of people from all political spectrums to express themselves freely, we've historically made all types of political merchandise available for our guests to purchase. That has included former and current presidential slogans and imagery and merchandise from all political parties. We continue to do so in celebration of freedom of speech," the statement concluded.
Gavankar noted to Poynter that the MAGA hat is one of the Newseum's best selling items.
Mayor's office offers tech training for trans job seekers
Program trans and non-binary individuals interested in building skills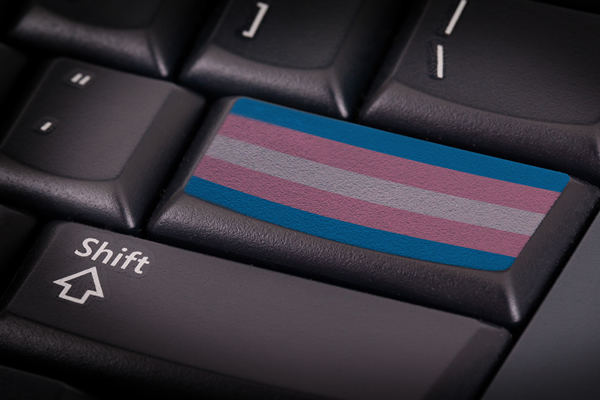 The Mayor's Office of LGBTQ Affairs in conjunction with BYTE BACK will offer a program titled "Transgender Pathway Project: a Free Top Notch Computer Training + Employment Readiness Program" for transgender and non-binary-identifying individuals interested in building essential skills in tech and earning the associated recognized certifications.
The program will offer opportunities to learn essential skills in computer foundations courses; obtain recognized Microsoft and CompTIA certifications; and get hired in an administrative or IT career job.
Admission to the program is competitive with priority given to career-seekers. To register, you must meet the eligibility requirements and pass an assessment test. For more information, contact [email protected] or call 202-903-3958.
Inaugural #RainbowRideDC set for June 26
Event to raise awareness, funds for HIPS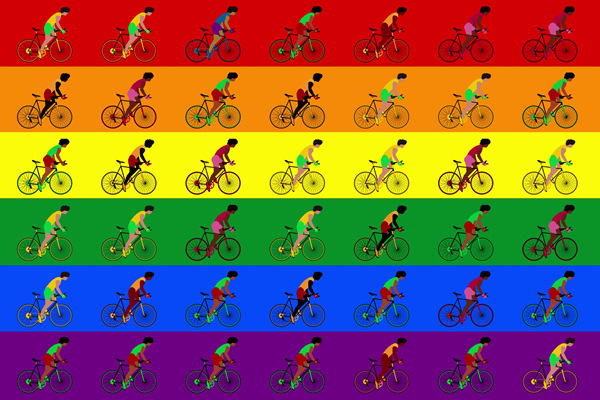 The ANC Rainbow Caucus, GGWash, WABA, members of the Bicycle Advisory Committee and Pedestrian Advisory Committee and Lime will host the inaugural #RainbowRideDC on Saturday, June 26 at 1 p.m.
The event will celebrate queer liberation history on a ride throughout the District and raise awareness and funds for HIPS, an organization that has promoted the health, rights, and dignity of individuals and communities impacted by sexual exchange and/or drug use due to choice, coercion, or circumstance. 
To attend the event, please RSVP. Donations to HIPS can also be made on HIPS's website.
Md. civil rights commission hosts LGBTQ health event
Communities 'continue to face significant and disturbing barriers'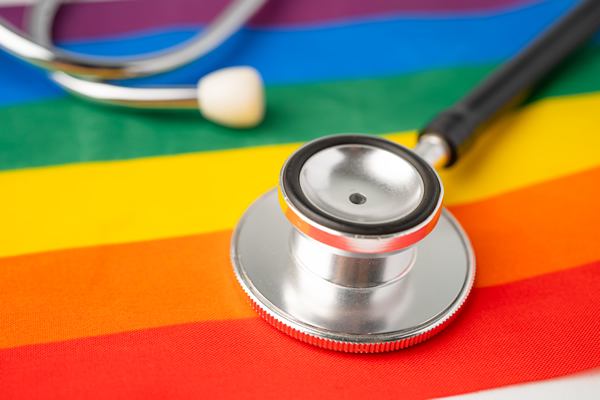 On Monday, June 28, the Board of Commissioners and staff of the Maryland Commission on Civil Rights will host a virtual event titled "A Hidden Health Crisis: Health Disparities Facing the LGBTQ Community" to celebrate Pride month and "[stand] as allies and in support of the civil rights of the LGBTQ+ community."
The statement released by the commission reads, "Progress has been achieved in Maryland. Yet the arc of justice must continuously bend towards supporting all historically excluded communities, often while combating against intolerance. In Maryland, LGBTQ+ communities 'continue to face significant and disturbing barriers in almost every facet of their lives, including public health, employment, community safety and housing.' Maryland must identify and address disparities."
This free virtual event begins at 12 p.m. and registration is available on Eventbrite.