'Go suck Hillary Clinton's c***'
And other gems from pro-Trump hate mail to the Blade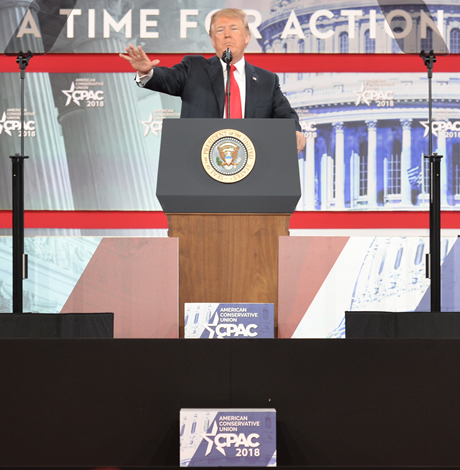 Much is being made in the mainstream media right now about the threats being directed at journalists thanks to President Trump's incessant and reckless attacks on the media.
In the aftermath of the Annapolis shooting, Trump has doubled down on labeling the media as the "enemy of the people." When his mindless supporters begin to physically attack reporters — and they will — then Trump will have blood on his hands again.
Not to be left out, the Blade has come in for some, er, colorful attacks from the pro-Trump zombies. Below are some actual, unedited quotes that came to me after publishing last week's op-ed titled, "10 ways Trump is attacking LGBT rights."
"You sir are a socialist piece of shit that needs to go suck on Hillary Clinton's cock!"
"Why don't you let people think for them self's!"
"You are a maggot on society!"
"Thank you for your lies and bullshit propaganda that you pose on the American public!"
"Unfortunately for you not all Trump supporters are idiotic rednecks that have their hands full of meat! Whatever that might mean!"
"I don't understand why you waste your time with your lies and why you wouldn't want to try to manipulate people into voting for a murderous tyrant such as Hillary Clinton!"
"People like you I do nothing but spreading hatred And causing riots and disrupting Businesses!"
"You're probably scared of guns to just like most of you pansy liberals and you want to just arm American public so criminals can take over?"
"Do you want ever take away guns from American citizens and when you try to that's when you will have your Civil War against liberals."
"Are you trying to insinuate Some sort of American Civil War is a good idea? Because it seems to me that's exactly what you and your ill-informed friends and colleagues you're looking for!"
"It's pretty funny that you're calling Trump supporters such as myself simple minded idiots whatever terminology like to use at the same time knowing that if you we are trying to reach are the least informed so good luck with that!"
"I think you should take your socialist ideas and propaganda and move to a country that shares your socialistic ideas and see how good that works out for you! It sickens me that people like you exist on this planet let alone live in my country and badmouth our commander-in-chief!"
 "I'm not really sure where you come up with this crap that you're trying to ensue on people but I applaud you for having the time to think up all of these lies that you were telling Young manipulable millennials."
"I also don't understand why you think spending taxpayers money on parties for gay people is justified. If they want to have parties and they should fundraiser."
"And your article you also wrote that we should all be upset the transgender people should all be allowed to have sex changes for free at the taxpayers expense!"
"The proof is in the numbers! And they are twice as high as your little lover boy Obama's!"
Kevin Naff is editor of the Blade. Reach him at [email protected].
Cruising into Pride
Celebrity holds firm as a proud corporate supporter of LGBTQ community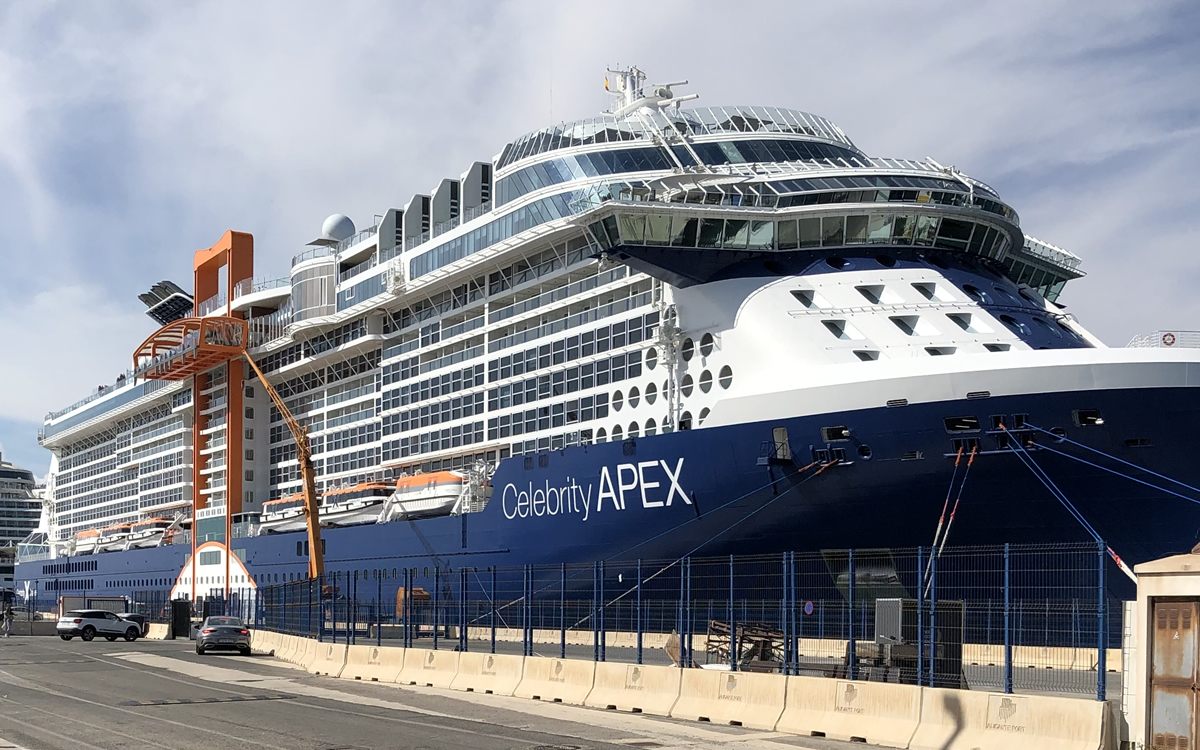 As you know if you have read my columns and blog posts, I love cruising. The kind where you are on a river or the ocean. Today in both the United States and around the world the LGBTQ community is facing difficult times. Attacks are coming fast and furious. There are few places where members of our community can feel totally safe these days.
One of those places is on a cruise ship that values the community. That is what I have found whenever I travel on a Celebrity ship. Today, they are going even further in letting the world know about their respect for the community. They happily advertise Pride at Sea. Of course, they are doing it to attract LGBTQ passengers and their dollars, but that's great in this day and age, when a company is willing to step up proudly, wants our business, and will do everything they can to make us feel both wanted and safe. That is what Celebrity Cruise Lines is doing.
I want Pride to be celebrated not just in June, but every month. But I am excited about the June celebrations whether hosted in D.C. by Capital Pride, or on the high seas. While many of us will be at the D.C. Wharf, on June 10 to help the Washington Blade celebrate Pride on the Pier with spectacular fireworks, those who miss that and are on a Celebrity ship will be part of a Pride celebration as well. Their ships will all celebrate the month in various ways including flying a LGBTQ Pride flag. 
Celebrity has invited my friend, entertainer extraordinaire, Andrew Derbyshire, to lead the celebration on the Edge on June 13, in Ibiza. He recently quoted Celebrity, "In honor of Pride month and our continuing commitment toward fostering positive and authentic partnerships within the LGBTQIA+ community, Celebrity Cruises is raising the Pride flag to celebrate acceptance, unity, and support for the community. Each June, Celebrity Cruises hosts our annual Pride Party at Sea. Every ship takes part in the celebration that brings our crew and guests together to honor and celebrate Pride." Andrew added, "I am happy to announce I will be flying to Ibiza on the 13th of June for a few nights, to host Pride on the Celebrity Edge, with my friend and captain, Captain Tasos, and the amazing team on board." Andrew, like many of the entertainers I have seen and met on Celebrity ships, is encouraged to be who he is, 'out' and proud. 
The Edge will kick off Celebrity's fifth annual Pride Party at Sea during its June 10, 2023, sailing. "The party will take place in tandem across the award-winning Celebrity fleet, with each ship 'handing off the party baton' to the next, to keep the festivities running across hemispheres and time zones. A variety of multi-generational LGBTQ+ focused programming will take place throughout the month of June. Together, officers, staff and crew around the world will participate in Celebrity's signature Pride programming."
You should know one of the things straight couples could always do on a Celebrity cruise is have the captain marry them. Now, since same-sex marriage became legal in Malta, where most Celebrity ships are registered, their captains can legally marry same-sex couples. After this happened the first legal same-sex marriage at sea, on a major cruise line, occurred on board Celebrity Equinox in January 2018 when the captain married Francisco Vargas and Benjamin Gray.
Celebrity is a Florida-based company, and along with Disney, they are standing up for the LGBTQ community. They have been a Presenting Sponsor of Miami Beach Gay Pride for four years in a row. They continue to advertise their collaborations with gay cruise companies like VACAYA, which has charted the Celebrity Apex for a cruise of the Caribbean in 2024. The ship will be sailing with a lot of happy LGBTQ cruisers on Feb 17-24, 2024 for seven nights from Fort Lauderdale to Puerto Rico, St. Croix, and Antigua. For anyone who hasn't been on the Apex, it is an amazing ship. While not during an official Pride month I will show my Pride along with many other LGBTQ travelers on Celebrity Beyond this October out of Rome, and on Celebrity Ascent in October 2024 out of Barcelona. The Ascent hasn't even set sail yet.
Let's hope other companies will follow Celebrity's lead and value the LGBTQ community. We are entitled to live our lives safely and to the fullest, as who we were born to be. 
Peter Rosenstein is a longtime LGBTQ rights and Democratic Party activist. He writes regularly for the Blade.
DeSantis is public enemy No. 1 of the LGBTQ community
Stopping craven Florida governor's bid for White House should be our top priority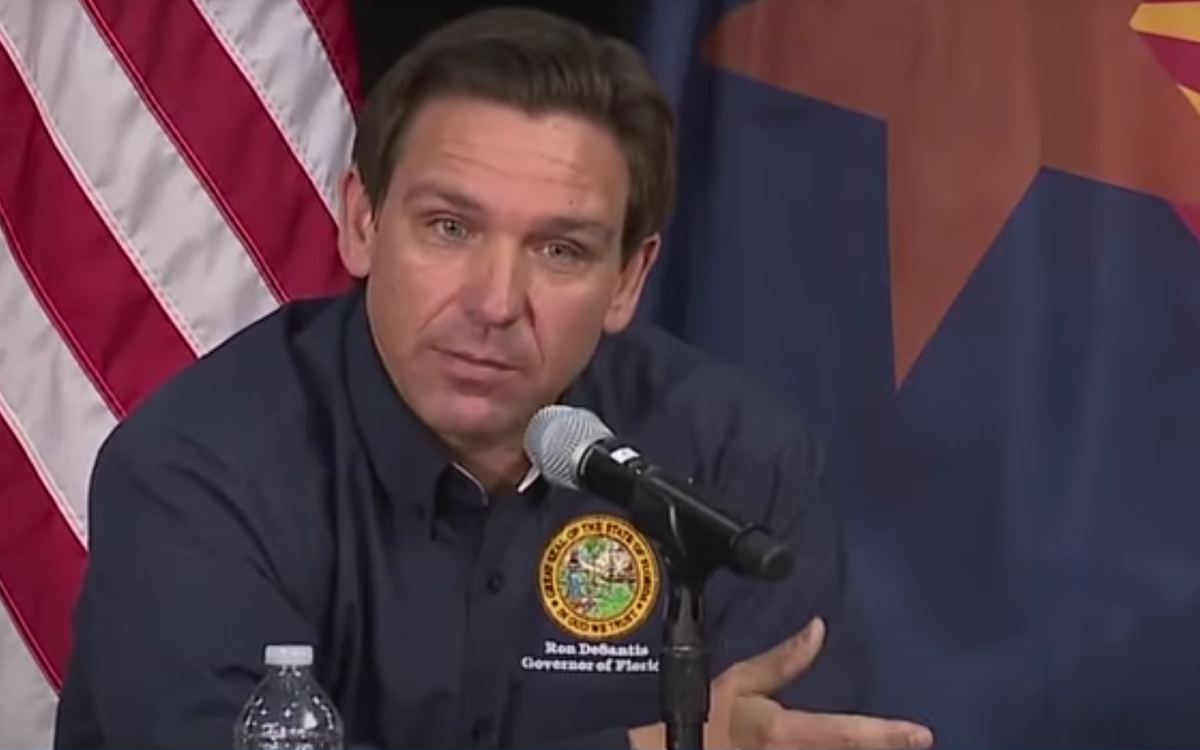 There's a cloud over this year's Pride celebrations following the introduction of more than 500 state bills targeting LGBTQ rights and the ominous rise of Ron DeSantis as a top contender for the GOP presidential nomination.
Sure, let's party a bit and celebrate the LGBTQ community's tremendous progress, but then we must recommit to the many battles ahead, chief among them the 2024 race.
The Florida governor is the LGBTQ community's public enemy No. 1 after spearheading draconian attacks on access to affirming healthcare for trans residents and expansion of the so-called "Don't Say Gay" law through 12th grade. Apparently, DeSantis hasn't heard of smartphones, Google, or the internet because blocking young peoples' access to information is straight out of Communist China or Russia and absurdly impossible in the era of mobile devices and social media.
Let's be clear about the origins of his "Don't Say Gay" law — it's a page ripped directly from Vladimir Putin's playbook.
In late 2022, Putin signed a law expanding an existing ban on LGBTQ "propaganda," criminalizing the promotion of same-sex relationships. The original law bans disseminating LGBTQ information to minors — sound familiar? The DeSantis law is so broad that you could be an 18-year-old high school senior banned from learning in social studies class that an openly gay man ran a credible campaign for president in 2020.
These efforts to render us invisible and to even criminalize trans people for using the restroom are nothing short of dehumanizing. Another measure will allow healthcare providers (and insurers) in Florida to deny a patient care on the basis of religious, moral, or ethical beliefs. So a transgender crime victim who needs medical treatment could be abandoned because a healthcare worker holds religious objections to our community.
This is authoritarian madness. And DeSantis doesn't stop at the LGBTQ community. His six-week abortion ban is so out of step with Americans' views that he signed it in the middle of the night. Another of his bills allows the state Board of Governors to nix majors and minors in subjects like critical race theory and gender studies in Florida's colleges and universities and bars public funding for such curricula.
Make no mistake that the ultimate outcome of these reckless, cruel attacks is that women and LGBTQ Floridians will die. Trans youth are rightly frightened by the messages coming from DeSantis and his ilk and now that he is an announced candidate for president, we should all be afraid. Young people will take their own lives; trans people who need affirming care will be denied; women who need reproductive healthcare will be forced into dire circumstances; LGBTQ patients will be turned away by emergency personnel. And the demonization of trans people has consequences far beyond Florida. One mother of a trans teen told the Blade that her daughter wants to sleep with a gun under her pillow even though she lives in a supportive home in a blue state because of all the hate and bigotry coming from Florida. In New Hampshire, 14-year-old Nova Dunn, who was trans, leapt off an overpass onto Interstate 293 last month and died.
DeSantis and his ilk aren't just failing our kids; they are targeting them. The far right has made no secret of its desire to "eradicate transgenderism."
The best way to stop them is at the ballot box. With the 2024 campaign already underway, LGBTQ Americans and our allies must denounce these attacks and hold those responsible accountable. DeSantis must not be allowed to nationalize his assault on our community. It's important that we all tune in because Donald Trump increased his share of the LGBTQ vote from 2016 to 2020. According to Edison Research, Joe Biden won the LGBTQ vote 61-28 percent over Trump in 2020; but in 2016, Hillary Clinton won the LGBTQ vote 78-14 over Trump. President Biden's campaign must address that counterintuitive development.
So let's enjoy the celebratory aspects of Pride month, while ensuring that we are informed citizens and engaged voters ready to reject hate in 2024.
Kevin Naff is editor of the Washington Blade. Reach him a [email protected].
Reclaiming the word 'ally'
Let's not toss out the word; let's focus on doing allyship right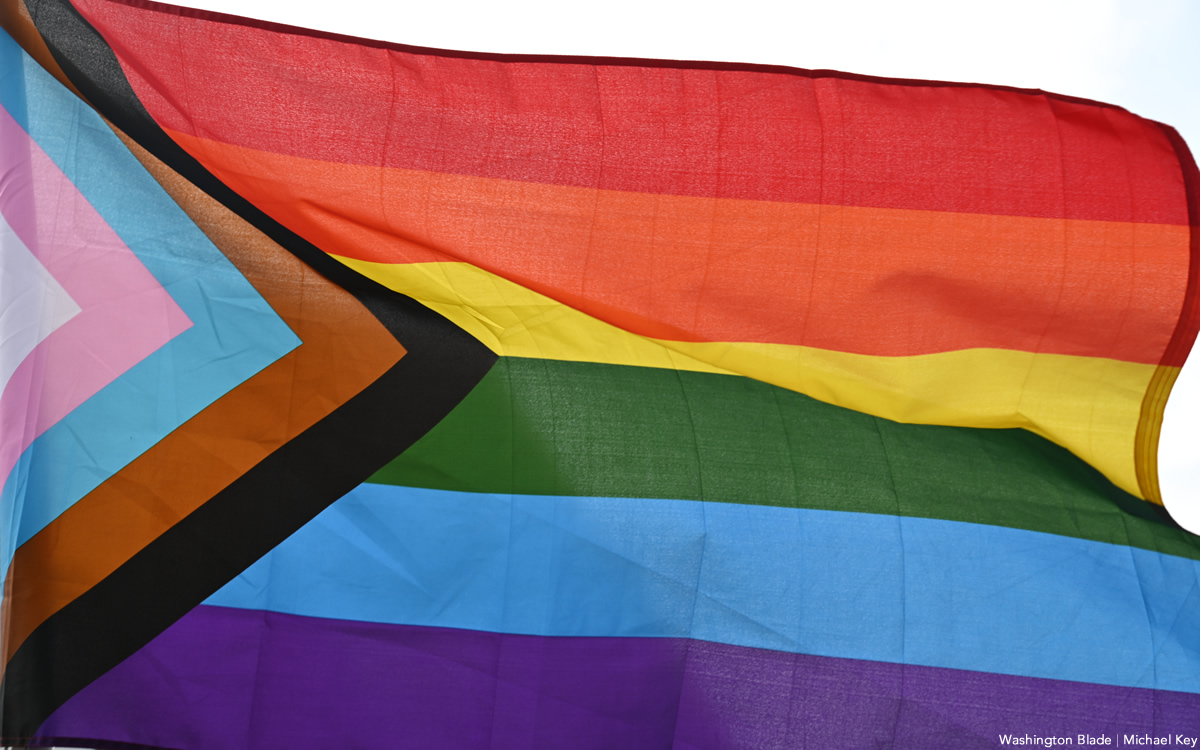 The word "ally" has started to rub some folks the wrong way. It's my understanding that some of the reasons why ally has gotten a nasty reputation are that self-professed "allies" either don't do enough (i.e. they put an "I'm an ally pin" on their backpack and that's all they do) or they use their power and privilege to speak over the community members they're supposed to be supporting.
Mia McKenzie, author of "Black Girl Dangerous," writes: "I will no longer use the term 'ally' to describe anyone. Instead, I'll use the phrase 'currently operating in solidarity with.' Or something. I mean, yeah, it's clunky as hell. But it gets at something that the label of 'ally' just doesn't." It's true; "currently operating in solidarity with" is clunky as hell, but you may have noticed that other words have started to pop up to replace ally or to indicate people who offer higher levels of commitment and better-informed actions than the average "ally." A few examples are accomplice, advocate, and co-conspirator.
I'm absolutely fascinated by this development. I've read many articles and blogs about these different terms, trying to understand what they all mean and how they should be applied, and I keep coming back to the same thought: None of these new words would be needed if allyship were being done well. "Ally" is becoming a word with negative implications because allyship is being done poorly by so many. We don't need any more terms to describe allies or differentiate levels of action and commitment. We need to put our energy into allying better. So, if you consider yourself an ally to the LGBTQ communities, here are some tips to follow that will ensure that your ally efforts are spot on.
• When you're in LGBTQ spaces, meetings, and events, listen and learn. If you got involved in social justice work to support marginalized communities in creating the change they see as necessary, then you need to let the people in those communities lead the way in deciding what that change should look like.
• Be mindful of the fact that you're part of the movement, not part of the community. Assume the "A" in "LGBTQIA" stands for asexual, not ally.
• Respect LGBTQ-only spaces. If you aren't sure if allies are welcome, call and ask.
• When out on your own, do some of the heavy lifting. For example, reach out to the leaders in your school district to advocate for a single graduation gown color, rather than different colors for boys and girls.
• When you mess up (i.e. accidentally say something offensive) thank the person who brings your error to your attention and make an appropriate apology, without making excuses for your behavior or getting defensive. Few people enjoy telling others that they messed up. If someone is letting you know that you made an error, it probably means that they value your relationship, have faith that you're interested in learning, and believe that you're capable of listening and changing your behavior. Accept this intervention for the compliment that it is and thank the person for committing to an action that's no fun for anyone. Then let them know you intend to do better.
• Learn as you go. Try not to get bogged down or discouraged by how much you don't know. Look up new words, learn about new concepts, and investigate new trends as they arise.
• One final pointer is to realize that there are no hard and fast guidelines for when an ally should step in with action and when they shouldn't. Allyship is a bit of a balancing act. Whether or not you take action as an ally should depend on the situation and the people involved.
Most folks agree that we should help carry the dirty dishes to the kitchen after dinner. Most folks also agree that we shouldn't scrub our host's toilet, even if it's a mess. But loading our host's dishwasher is kind of a gray area. Our decision is likely to depend on how well we know the host and social cues we're picking up from the environment.
The same is true with allyship. Some actions are clearly good choices, for example, suggesting that your doctor's office update their forms when you see the limited "M" or "F" choices. Some actions are clearly bad choices, for example, speaking over the community members you're trying to support. And then there are gray areas.
An example of a gray area of allyship is when someone uses the wrong gendered term for (i.e. misgenders) one of your coworkers in a work meeting. In a situation like this, you'll need to make a judgment call about whether to step in or not depending on several factors. You'll need to consider factors like how well you know the coworker who was misgendered, whether you think the person will appreciate the support or be made uncomfortable by having attention drawn to the mistake, and how past efforts to support this coworker have been received. You'll also need to think about who else is at the table during the meeting. Is it all folks that everyone knows and trusts or are there new people at the table? If the latter, safety and confidentiality may be at risk if you speak up.
Whether you choose to say something or not, a great ally action when you encounter a gray area is to check in later, privately, with the person who was affected. You can say something like, "I wasn't sure how to respond when you were misgendered in the meeting today. If that happens again, how can I best support you?" Communication is key. The next time this situation occurs with this coworker, you'll know exactly how to respond. If you chose not to say anything in the meeting, you may also want to ask if there's a role you can play in speaking with the person who messed up. That way you can be proactive in preventing the mistake from occurring again.
In her essay "Fluid and Imperfect Ally Positioning: Some Gifts of Queer Theory," Vikki Reynolds writes, "I am always becoming an ally. I am continually being woken up to my locations of privilege." Thinking of the word ally as a verb, rather than who we are, helps us remember that being an ally is about action. It's not a static identity that we wear on a badge: "Tada! I made it! Pop the Champagne! I'm an ally!" Becoming an ally is a never-ending process.
Let's not toss out the word ally and replace it with other words that may or may not improve people's understanding of effective allyship. Let's simply focus on doing allyship right.
Jeannie Gainsburg is an award-winning educational trainer and consultant in the field of LGBTQ inclusion and effective allyship. Formerly the Education Director at the Out Alliance of Rochester, N.Y., she is the founder of Savvy Ally Action and author of the book, 'The Savvy Ally: A Guide for Becoming a Skilled LGBTQ+ Advocate.'