Sexual abuse may explain high HIV rates in gay men
We must address trauma that undermines self-esteem, good judgment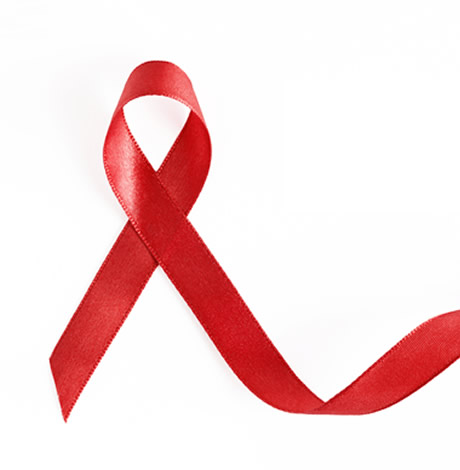 We'd been messing around since I was about 10 years old. I figured sex with him and his three younger brothers next door was just a part of our friendship, along with our hikes to Bluff Point, on Long Island Sound, and neighborhood kickball, baseball, football, and foursquare games.
Besides, I enjoyed it a lot. I never felt consciously traumatized.
It would take a 2005 HIV diagnosis to open my mind to how my experience of childhood sexual abuse, and the multiple traumas I experienced throughout my life, undermined my self-esteem and good judgment and put me in the way of the same lethal microbe that killed so many of my friends.
The American Academy of Experts in Traumatic Stress (AAETS) says that 30 percent of all male children are molested in some way. There is a well-documented correlation between sexual abuse and later promiscuity. PTSD, depression, poor self-esteem, dissociative disorders, and anxiety are among the other effects of CSA. Sexual abuse survivors often equate sexual desirability with self-worth—and use sex as an analgesic to blunt the edge of shame that is another insidious effect of CSA.
I know these things, not only from reading about them in the research literature, but because they have played out in my own life—and in the lives of so many gay men.
Behavioral scientists have wrung their hands for more than three decades trying to understand why gay men seem so disproportionately vulnerable to HIV. Recent research makes it abundantly clear that trauma, specifically from CSA, is almost certainly the long-overlooked answer.
Consider: Harvard researchers have found that up to 46 percent of gay and bisexual men who report condomless anal sex—the principal act by which HIV is transmitted between men—were sexually abused as boys.
"That is a huge number," said Conall O'Cleirigh, a staff clinical psychologist in the psychiatry department at Massachusetts General Hospital and an assistant professor of psychiatry at Harvard. His research on gay men has found that the same mental health issues that can put someone at risk for HIV can also prevent someone living with the virus from adhering to his treatment.
In a national study of 1,552 black gay and bisexual men, O'Cleirigh and his colleagues found that men who experienced CSA—or physical or emotional abuse, or stalking, or being pressured or forced to have sex—when they were younger than 12 years old had more than three male partners in the past six months. The men who had been forced or pressured to have sex as boys were likely to have receptive anal sex.
In another study of 162 men with CSA histories, participants reporting sexual abuse by family members were 2.6 times more likely to abuse alcohol, twice as likely to have a substance use disorder, and 2.7 times more likely to report a sexually transmitted infection in the past year. Not only that, but men whose abuser penetrated them were more likely to have PTSD, recent HIV sexual risk behavior, and a greater number of casual sexual partners. Physical injury and intense fear increased the odds for PTSD even more.
"Having that history is repeatedly associated in every sample of gay men with increased likelihood of being HIV-positive," said O'Cleirigh. He said that since CSA is "very, very common in gay and bisexual men" it appears to be one of the most significant vulnerabilities that accounts for the disproportionately high rate of HIV among gay men.
Prevention educators long have wanted to believe that handing out condoms, or, more recently, the HIV medication Truvada used as pre-exposure prophylaxis to prevent HIV infection, should suffice for men at the highest risk who engage in unprotected anal sex with partners of unknown HIV status. But increasing rates of new HIV infection among gay men—the only U.S. population with increasing, rather than declining, rates—are proof that condoms and PrEP alone aren't enough.
The only way to arrest the spread of HIV among gay men is to address the trauma that undermines their self-esteem and good judgment.
An effective risk-reduction/health-promotion intervention that addresses the effects of childhood sexual abuse could help make gay male survivors more conscious of what they are doing and where it's coming from in their psyche. It could also finally reduce the "hardcore" of gay men beyond the reach of more traditional prevention efforts.
At Boston's Fenway Health, O'Cleirigh helped recruit the nearly 5,000 gay and bisexual men who participated in Project Thrive, an intervention aimed at helping gay men who experienced CSA to increase their coping skills and ability to be more present in—rather than dissociating from (a common effect of CSA)—their immediate situation, and provide specific skills to evaluate and reassess these situations.
"Treatments [counseling and therapy] are geared toward giving the men a more realistic sense of the world," said O'Cleirigh, which is an important ingredient of resilience. "As we say to our clients, we can't change the fact that you were abused, but you can change."
Healed gay men protect themselves and their partners, and take their meds if they are positive.
The message for this National Gay Men's HIV-AIDS Awareness Day should be that helping gay survivors of childhood sexual abuse to heal from trauma can profoundly reshape the way they think and make choices about sex—and about their health.
This is how new HIV infections among the "hardcore" will stop, and the surest way for those of us living with the virus to stay healthy.
John-Manuel Andriote is a Connecticut-based writer.
Roe ruling returns us to the discriminatory 1950s
For the first time, I no longer think of our nation as a democracy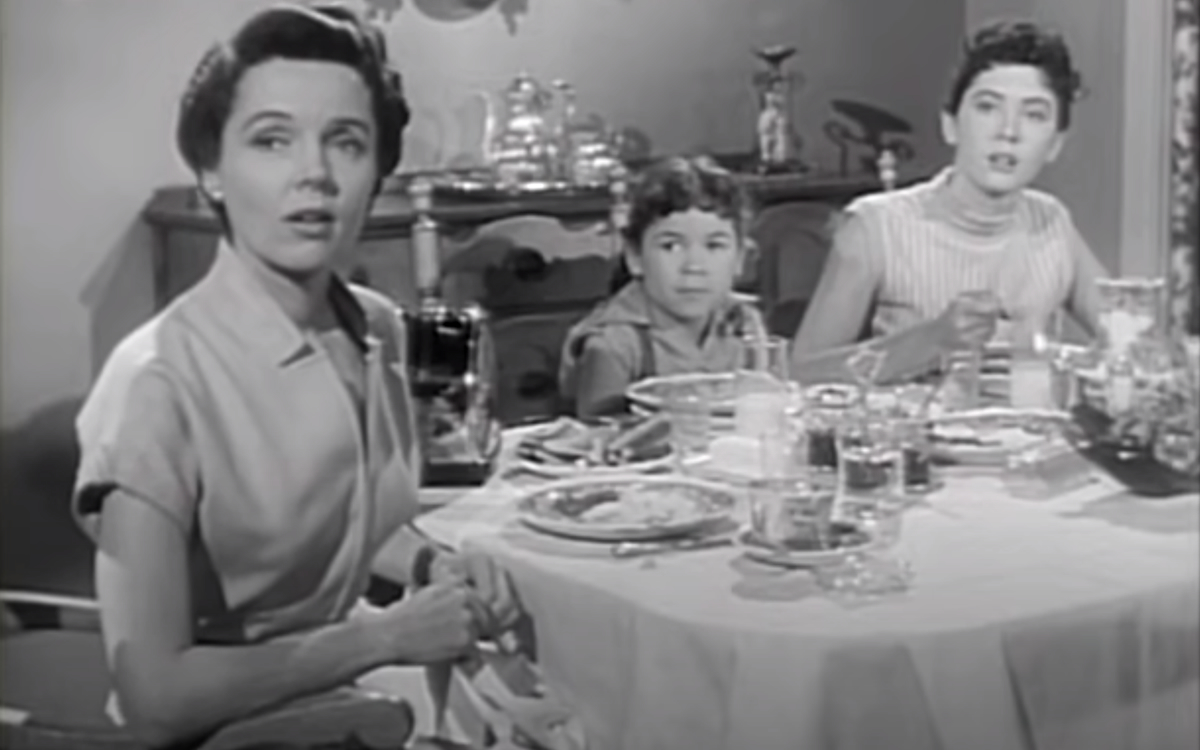 (Editor's Note: This is the first of a two-part column.)
I love looking at photos of my grandmother in the 1950s, going out to lunch with her friends, wearing hats with combs, white gloves in hand.
The 1950s had it all over us in style, I think.
Until, I remember:
• Black people who were discriminated against had little or no legal recourse;
• Most women couldn't get a charge card, let alone buy a home, unless their husbands got it for them;
• If you were queer, you could be arrested for dancing with someone of the same-sex at a gay bar, or lose your job because of your sexuality.
Those memories erase my 1950s nostalgia. I'll enjoy family pictures from that era but I don't want to return to the 1950s.
Unfortunately, that's what the Supreme Court has done. The court's overthrow of Roe v. Wade (in its 6-3 ruling on Dobbs v. Jackson Women's Health Organization) thrusts us back to an era that threatens to be as repressive as the 1950s.
The court's reversal of the landmark Roe v. Wade wasn't surprising.
Donald Trump in the 2016 presidential campaign made it clear: If elected he would appoint Supreme Court justices who would likely rule to overturn Roe v. Wade. Trump isn't known for his truth-telling or promise-keeping. But in this critical matter, he wasn't lying. He kept his word.
But the court's ending nearly 50 years of a fundamental right is still gut-wrenching.
We've known that America, though a democracy, has long had a record of denying rights and dignity to all of its citizens.
Black people were enslaved. For a good part of our history only white men could vote. Japanese people were put in concentration camps during World War II. To avoid being scorned by their families, most queer people had to be closeted.
Yet until the court overturned Roe v. Wade, no civil right had been taken away.
Now, for the first time, I no longer think of our nation as a democracy.
As I'm writing, at least 13 states have laws that will immediately or in a short time ban abortions. States where abortion remains illegal are looking to find ways to prosecute out-of-state clinics and doctors who perform abortions.
In Texas, citizens are legally permitted to sue anyone (from an Uber driver to a clergy person to a doctor or clinic) who performs an abortion or helps anyone to obtain an abortion.
Putting reproductive freedom into the quagmire of state legislatures isn't enough for many Republicans and members of the religious right.
They're chomping at the bit, if the Democrats lose their slim majority in Congress and a Republican becomes president in 2024, to impose a federal ban on abortion.
To add to this toxic mix, some Republicans and members of the religious right want to punish women who've had abortions.
I am terrified for all who seek reproductive health care.
I have childhood memories of my mom, who had type 1 diabetes, having an abortion pre- Roe v. Wade. If my mother hadn't had the abortion, she may have died when I was 7 and my brother was 4. Though devastated by the stigma of having an abortion when terminating a pregnancy wasn't legal, my mom was lucky. She could afford to have an abortion.
Then (as now), many poor women couldn't have afforded to have an abortion or have the means to travel out of state to end their pregnancies.
One in four women have had an abortion. Now those needing reproductive health care (whether an abortion or, in some cases, treatment for miscarriage) again face stigma. Poverty will prevent many from having legal, safe abortions.
People won't stop terminating their pregnancies. If they have to, they'll resort to unsafe, self-administered abortions.
As a lesbian, I, like many queer folk, fear that the repeal of Roe will be a foreshadowing of the overturning of LGBTQ rights (from marriage equality to the right to have sex with whom we love).
In post-Roe America, fighting for the rights and dignity of women, LGBTQ folk and other marginalized people will be the life's work of our generation and of generations to come.
Kathi Wolfe, a writer and a poet, is a regular contributor to the Blade.
We need more inclusive data to drive progress for LGBTQI+ communities
Bill would require federal surveys to include questions on sexual orientation, gender identity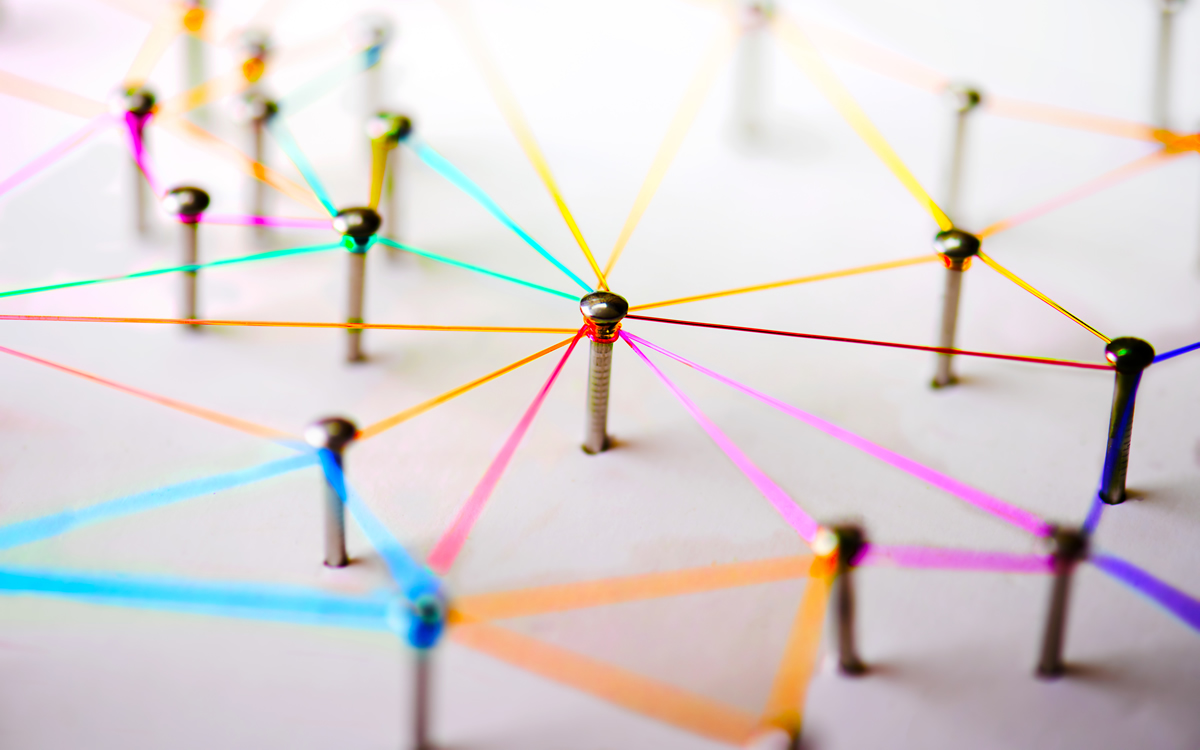 As we celebrate the immeasurable contributions of LGBTQI+ people during Pride month and commemorate the 53rd anniversary of the Stonewall Riots, we must also renew our commitment to advancing a more equitable America for our LGBTQI+ communities.
Seven years ago, the Supreme Court made marriage equality the law of the land, but despite this progress, over half of U.S. states can still deny LGBTQI+ people in the United States basic freedoms. LGBTQI+ individuals can still be denied a rental home or a wedding cake, simply because of who they love or how they identify.
Even worse, conservative lawmakers in state legislatures across the country are passing extreme bills targeting LGBTQI+ communities. These Republican-sponsored measures directly attack LGBTQI+ youth—their identity, dignity, and even access to basic health care.
The historic inequities faced by the LGBTQI+ communities and the uptick of radical, anti-LGBTQI+ attacks demand a coordinated federal response. But for far too long, policymakers have lacked the data necessary to craft and implement public policy that serves LGBTQI+ people in the United States.
While the federal government currently collects some data on LGBTQI+ people, it falls dramatically short.
The American Community Survey only accounts for cohabitating same-sex couples—meaning that it does not capture more than 5 in 6 LGBTQI+ adults. 
That is why the U.S. House of Representatives passed the LGBTQI+ Data Inclusion Act last week in a historic bipartisan vote of 220-201.  
The bill would require federal surveys to include questions pertaining to sexual orientation, gender identity, and variations on sex characteristics on a voluntary, confidential basis. By doing this, the LGBTQI+ Data Inclusion Act would ensure that lawmakers and federal agencies have the comprehensive data they need to advance polices that better serve LGBTQI+ people.
Solid data on sexual orientation and gender identity in federal surveys will help lawmakers craft policies to remedy the disparities faced by LGBTQI+ individuals—particularly LGBTQI+ people of color, who are disproportionately impacted by these disparities. More comprehensive and inclusive federal data could help remedy systemic inequities in unemployment, health care, housing instability and more.
Earlier this month, President Biden issued a groundbreaking executive order to advance equality for LGBTQI+ people across the United States — including by expanding the collection of data pertaining to LGBTQI+ people in the United States. This legislation would expand the ability of our federal agencies to follow the President's directive so that we can craft policies tailored to the specific needs of our LGBTQI+ communities.
As parents, we also championed this legislation because it will help parents across the country better understand LGTBQI+ youth and their experiences. LGBTQI+ youth deserve the best available data-driven information and resources to validate their experiences, protect them from harm, and help them thrive. Together, we'll be able to provide these resources for LGBTQI+ youth who are higher risk of depression and attempted suicide.
The LGBTQI+ Data Inclusion Act is a long overdue step in the right direction, and it could not have been possible without the tireless work of LGBTQI+ organizations and activists. More than 150 LGBTQI+ groups and allies have helped shape this bill to ensure that Congress enacts the most comprehensive and effective legislation possible.
Policymakers have a duty to lift LGBTQI+ voices and ensure our LGBTQI+ constituents are all seen, heard, and counted. The House made history this Pride month and passed the LGBTQI+ Data Inclusion Act, we urge our colleagues in the Senate to do the same.
Rep. Raúl Grijalva (D) is a member of the U.S. House from Arizona; Rep. Carolyn B. Maloney (D) is a member of the U.S. House from New York.
Turkey Pride crackdowns only strengthen LGBTQ resistance
Hundreds arrested in Istanbul on Sunday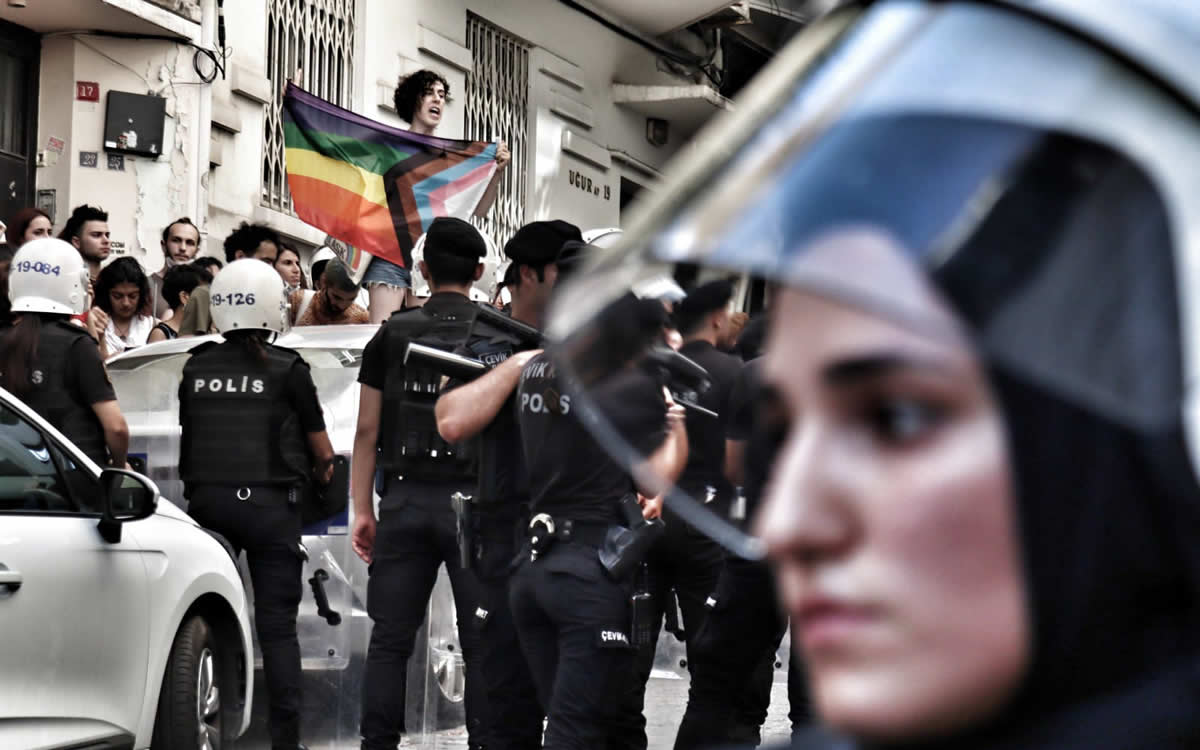 The waving colors of the thousand shades inside of a rainbow,
The sparkling joy from the pride and honor of self-declaration,
The echoing sounds of the steps for solidarity in the cobblestone streets of İstanbul, 
To unite for equality, for justice, for solely our right to be.
This was our goal, our expectation and our hope for Pride Turkey 2022. It has, however, been overshadowed by the government's vicious attempts to repress the colors of the LGBTQI+ community.
First, it started with the ban of Pride speeches and panels that many district governors and other local authorities across Turkey announced. Local police officers raided the many event venues as if "illegal" activities were being conducted.
As in the last couple of years, it was already expected the government would ban the Pride marches in many cities. It was, however, the first time the government officially tried to prevent even face-to-face community gatherings of LGBTQI+ organizations. It was a type of intervention reflecting the level of fear and intolerance of the government regarding the growing connection, solidarity and public visibility of LGBTQI+ community.
Nevertheless, oppression often brings out the most creative means. As such, Pride committees have carried all the activities on digital platforms. Many activists and civil society representatives have shown support by participating in live broadcasts from event venues, and the voice of LGBTQI+ solidarity still reached a wide audience.
Subsequently, the most drastic pressure by the government has manifested itself during the Pride marches. The police violently intervened and used unproportionate force against marchers in many cities, which resulted in a radical number of unwarranted detentions.
While 530 LGBTQI+ activists were taken into custody over the last 37 days across Turkey, 373 of them were arrested during the Istanbul Pride march on June 26. This constitutes a first, since the Istanbul Pride arrests constituted the largest number of people taken into custody during a street march since the Gezi protests.
Will these enormous efforts to pressure win the day? The answer is "definitely no." On the contrary, it sparked a backlash by triggering strong solidarity among Turkey's queer community. The outstanding resistance of LGBTQI+ marchers gained public recognition on social media, while persistent legal support of LGBTQI+ initiatives canceled all the detentions. In the end, the exhaustive pressures of the government could not manage to fade the multicolor of LGBTQI+ identity. In fact, it helped our rainbow flag to shine even more glamorous and visible.
We, as members of the LGBTQI+ community, have once again proved through this entire experience that solidarity, togetherness and collective resistance are the most powerful facilitators in our fight to exist equally.
In honor of the unbreakable resistance of Turkey Pride 2022 supporters,
Thanks to you, the cobblestones of Istanbul and every street in Turkey echoed with the steps of LGBTQI+ solidarity.
Dilek İçten is a journalist, researcher and civil society expert with a demonstrated history of working in interdisciplinary and investigative research projects examining the socio-cultural dynamics of media, gender and migration. The focus of her work varies from freedom of expression, media censorship and journalistic independence to gender based-discrimination and hate speech against disadvantaged groups and minorities.