Calendar Sept. 28-Oct. 4, 2018
Brunches, concerts, support groups and more for the coming week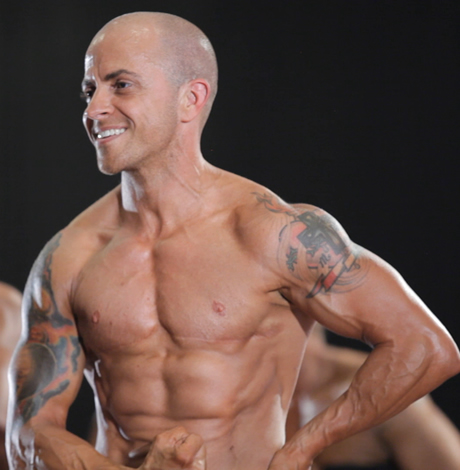 Friday, Sept. 28
D.C. Bear Crue hosts Bear Happy Hour at Uproar Lounge & Restaurant (639 Florida Ave., N.W.) today from 5-10 p.m. There will be drink specials and free appetizers handed out throughout the night. For more details, visit facebook.com/bearhappyhour.
JR.'s Bar (1519 17th St., N.W.) hosts Movie Soundtrack Night tonight from 9 p.m.-1 a.m. DJ Darryl Strickland will play popular songs from movie soundtracks. Drink specials include $4 Skyy vodka drinks and $3 Miller Lite drafts. For more information, visit facebook.com/jrsbardc.
Reel Affirmations presents a screening of the documentary "Man Made" at Human Rights Campaign (1640 Rhode Island Ave., N.W.) tonight at 7 p.m. "Man Made" follows four FTM transgender men who are competing at FitCon, the only all-transgender body building competition. Rayceen Pendarvis hosts the screening. General admission tickets are $12. VIP tickets are $25 and include VIP seating, one complimentary cocktail, beer or wine and movie candy or popcorn. For more details, visit thedccenter.org/manmade.
UrbanArias presents "The Last American Hammer" at Atlas Performing Arts Center (1333 H St., N.E.) tonight at 8 p.m. The opera tells the story of a conspiracy-theorist YouTuber hiding out from the FBI in the basement of a Toby Jug Museum. Elizabeth Futral, Timothy Mix and Briana Elyse Hunter star. General admission tickets are $45. Student tickets are $25. For more information, visit facebook.com/urbanarias.
Gamma D.C., a support group for men in mixed-orientation relationships, meets at Luther Place Memorial Church (1226 Vermont Ave., N.W.) today from 7:30-9:30 p.m. The group is for men who are attracted to men but are currently, or were at one point, in relationships with women. For more information about the group, visit gammaindc.org. 
Queer Girl Movie Night hosts a screening of "Lengua Materna" at Black Cat (1811 14th St., N.W.) tonight at 8 p.m. For more details, visit facebook.com/queergrrlmovienight.
Saturday, Sept. 29
Taqueria del Barrio (821 Upshur St., N.W.) hosts drag brunch today at noon. Kristina Kelly hosts the show. Each show features new drag performers. Admission is $25 and includes one brunch entree and one brunch cocktail. Call 202-723-0200 or email [email protected]. to RSVP.
Puff, Pass & Paint holds a two-hour painting class tonight at 7:30 p.m. The class includes an instructor and art supplies. Guests are allowed to BYOC and BYOB. The location will be disclosed upon registration. Tickets are $49. For more details, visit puffpassandpaint.com.
Sweat D.C. hosts Sweat Fest 2018 at Banneker Rec Center (2500 Georgia Ave., N.W.) today from 10 a.m.-noon. There will be vendors, contests, prize giveaways and music. The day starts with a one-hour HIIT training working led by the coaches of Sweat D.C. followed by a workout with a yoga-infused cool down. Afterwards, there will be an after-party featuring a DJ, food, alcoholic beverages and dancing for existing members and new sign-ups at Sweat D.C. (3232 Georgia Ave., N.W.) from 12:15-3:15 p.m. Admission is free. Register at sweatdc.com.
Art All Night, a free overnight arts festival, is at in various locations throughout D.C. tonight from 7 p.m.-3 a.m. Participating neighborhoods include Congress Heights, North Capitol, Deanwood Heights, Minnesota Avenue, H Street, Dupont Circle, Shawn and Tenleytown. There will be painting, photography, sculpture, crafts, fashion, music, dance and more. Admission is free. For a complete list of exhibits and shows, visit artallnightdc.com.
The D.C. Eagle (3701 Benning Rd., N.E.) hosts Gay Couture All Night: a Tribute to Marvin Gaye tonight from 7 p.m.-3 a.m. Performers include Shi-Queeta-Lee, Sylvanna Duvel, Marcus B. Lee, Lillian Laurent and more. DJ C Dubz and Jim Byers will spin tracks. There will also be fire performers, capoeira, a glam photo shoot, glow dance, a mambo dance show and body painting. For more details, visit facebook.com/eagledc.
Sunday, Sept. 30
Christina Aguilera performs at MGM National Harbor (101 MGM National Ave., Oxon Hill, Md.) tonight at 8 p.m. Tickets range from $131-180. For more information, visit ticketmaster.com.
Monday, Oct. 1
The D.C. Center (2000 14th St., N.W..) hosts coffee drop-in hours this morning from 10 a.m.-noon for the senior LGBT community. Older LGBT adults can come and enjoy complimentary coffee and conversation with other community members. For more information, visit thedccenter.org.
Tuesday, Oct. 2
Republic (6939 Laurel Ave., Takoma Park, Md.) hosts Alegre Happy Hour, an LGBT happy hour, from 5-7 p.m. For more information, visit republictakoma.com.
Wednesday, Oct. 3
Taqueria del Barrio (821 Upshur St., N.W.) has drag bingo tonight at 7 p.m. Krystal Edge and a rotating team of drag performers host the game. Entry fee is $5 and includes two bingo cards. For more details, visit taqueriadelbarrio.com.
The Tom Davoren Social Bridge Club meets tonight at 7:30 p.m. at the Dignity Center (721 8th St., S.E.) for social bridge. No partner needed. For more information, call 301-345-1571.
Job Club presents A Foot in the Door: Crafting Compelling Resumes at the D.C. Center (2000 14th St., N.W.) today at 6 p.m. The 90-minute workshop will focus on writing resumes that will capture recruiters' attention. For more details, visit thedccenter.org.
Thursday, Oct. 4
Asian Pacific Islander Queer Support Group is at the D.C. Center (2000 14th St., N.W.) tonight at 7 p.m. The group is co-sponsored by the Asian Pacific Islander Queer Society D.C. and the Asian Queers United for Action. For details, visit thedccenter.org.
Dan Savage's Hump Film Festival, an amateur short porn film festival, is at Black Cat (1811 14th St., N.W.) tonight at 7:30 p.m. The festival will revisit the best of Hump films from 2008-2017. Tickets are $25. For more information, visit blackcatdc.com.
Beyonce vs. Rihanna dance party
Music provided by DJ Just Different at Union Stage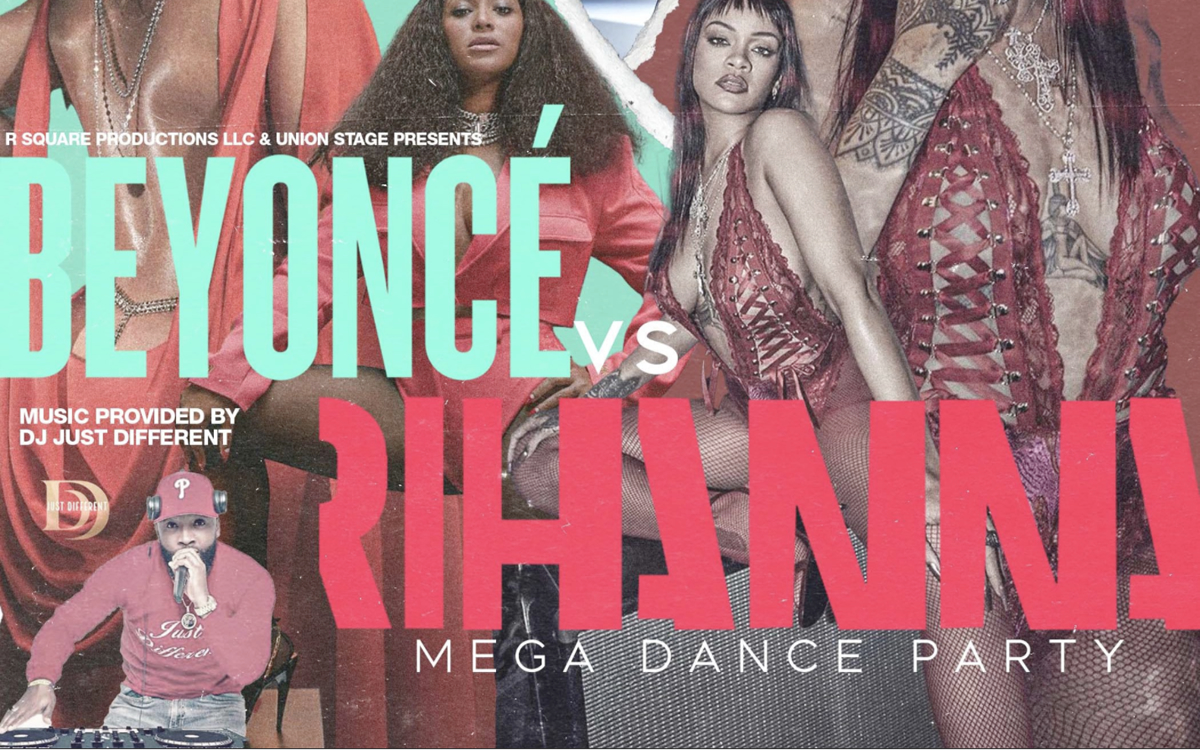 R² Productions LLC and Union Stage are teaming up to host R² Productions' inaugural "MEGA Dance Party" on Thursday, Feb. 24 at 7 p.m. at Union Stage at The Wharf.
The event will be a night full of dancing to music by pop stars Beyonce and Rihanna. DJ Just Different will be performing at the event.
General Admission tickets cost $25 and Premier Plus tickets cost $35. For more information about ticket purchases, visit Union Stage's website.
Kiki quickly becomes popular LGBTQ destination
New bar on U Street plans summer expansion, patio space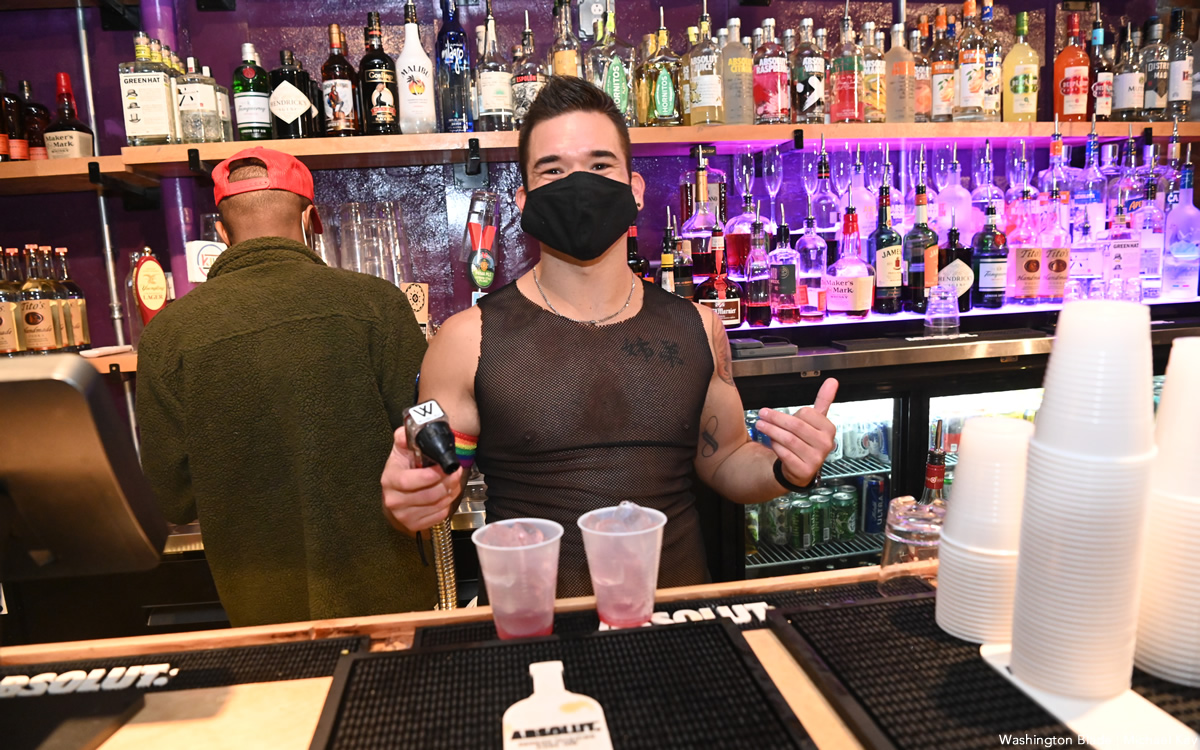 After a New Year's Eve soft opening, Kiki has become one of the most popular LGBTQ destinations in Washington, D.C.
The two-floor bar takes over the space vacated by Velvet Lounge and Dodge City on the 900 block of U Street. Both closed during the pandemic. The locale is directly adjacent to another gay bar, Dirty Goose.
Owner and gay man Keaton Fedak, a general manager at Dirty Goose, noticed that these two next-door bars had gone dark during the pandemic, and met with the owners of the two buildings, who are cousins. Plans quickly developed to use both buildings to craft an expansive, interconnected, inclusive space to transform the city's gay bar landscape.
Fedak called the bar "Kiki" both after himself (it's a nickname) and for its connection with the LGBTQ community. "The word wasn't invented by the Scissor Sisters song," he explains. "It's been an important concept in the community for decades."
The first half of Fedak's vision has already opened. The ground floor of the 915 U St. building is open-plan space with bar stools and a color-block wall of rainbow panels. A bar sits in the back up a short flight of stairs. This level will feature music, but quieter than the second-floor space. There, a DJ booth presides over a large dance floor. Disco lights flood this space; there is a bar on this level as well. The elevated dance floor is set to hold drag shows.
In the spring, a small patio will open, strung with fairy lights. It will have a "backyard aesthetic," he says, to be green, bright, and relaxing. "It's a good place to chill on a nice day outside." It may even be reminiscent of Town Danceboutique's popular patio.
The second half, at 917 U St., is still waiting for permits, and Fedak hopes to open this section in the summer.
It will connect to the current space via the outdoor patio. This section will have more of a sports bar feel, given Fedak's connection to D.C.'s Gay Flag Football League (he is a former board member). The bar will welcome Stonewall Sports and other LGBTQ sports teams, and will be replete with plenty of mounted TVs to show various games.
After the closing of Cobalt and Town, Fedak wanted to ensure that Kiki was "an inclusive space, so that there's vibes for everyone," he says. "It should be a place where regulars would just show up and hang out." He made sure that he recruited staff from different professional and personal backgrounds.
Fedak began working in food and hospitality at age 17 in his hometown in Pennsylvania. After moving to the D.C. area for work, he continued to moonlight as a bartender. Fedak joined Dirty Goose as general manager in 2019 before starting his Kiki journey.
To stock the bar, Fedak has plenty of spirits to go around. There is a focus on the vodka offerings, but he ensures that local distilleries take center stage: He carries District Made Vodka and Rye Whiskey, as well as Green Hat Gin. The beer game is also a winning strategy: there are more than 25 bottles and cans available, with three beers on tap. Local options are first-string, including selections from DC Brau, Right Proper, and Anxo Cider. Finally, the bar comes complete with a house margarita on tap (" it's a homemade recipe," notes Fedak, using agave nectar syrup instead of sugar). The 16-ounce marg is always on special for $10.
While Kiki doesn't serve food, Fedak is exploring options for a small truck or stand in the backyard.
Moving forward, Kiki will host weekly events. The bar already hosts drag shows during "RuPaul's Drag Race" viewing parties. Fedak plans to begin a "Cobalt-style underwear contest" as well. Once COVID cases decline, he also wants to resurrect the Sunday funday parties that Cobalt would host with sports teams.
Fedak's mantra for Kiki is evident in the mural that will take up the backyard patio – a quote from "Schitt's Creek": "I like the wine and not the label."
Disco Funk Brunch at Crazy Aunt Helen's
Tara Hoot and DJ Phil Reese perform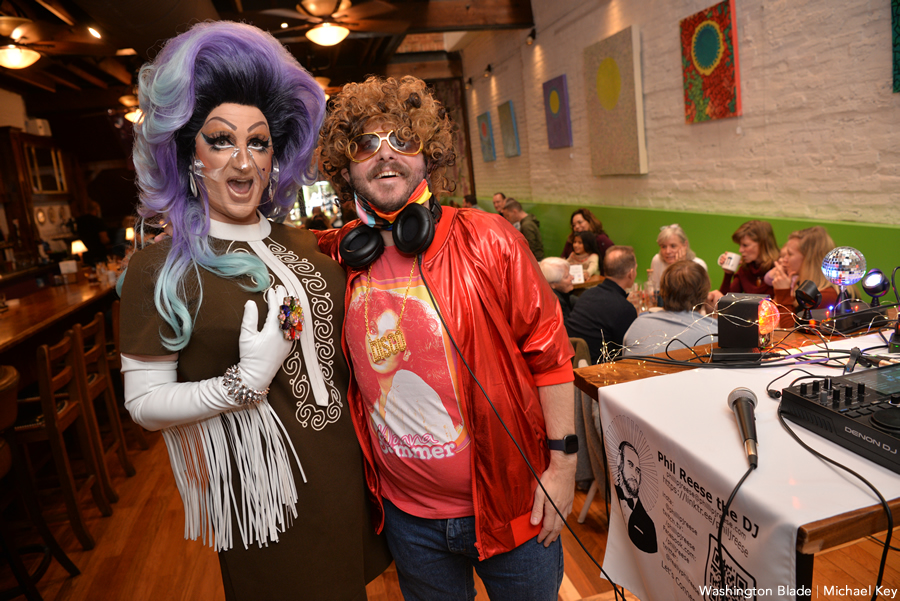 Drag queen Tara Hoot and DJ Phil Reese perform at the biweekly Disco Funk Brunch at the LGBT-owned Crazy Aunt Helen's on Sunday. For future showtimes, go to crazyaunthelens.com. (Blade photo by Michael Key)