Kevin Hart steps aside as 2019 Oscar host after protests
In the age of #MeToo, a controversial host is toast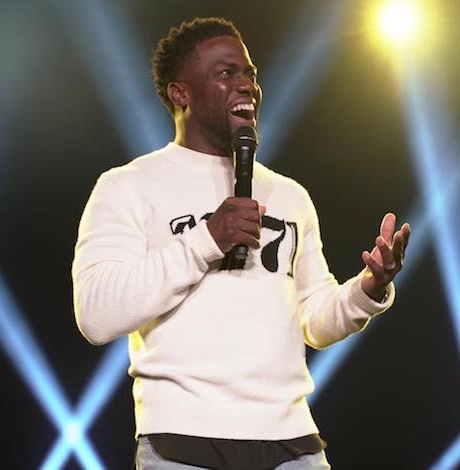 UPDATE: Comedian and actor Kevin Hart says he has stepped down from hosting the 2019 Oscars following a controversy over homophobic tweets and comments from his stand up act from as far back as 2009.
Hart said he does not wish to be a distraction and that he is "sorry he had hurt people" after calls for the Academy to drop him went viral.
Hart had said hosting the Oscars was "a goal on my list for a long time."
On Thursday, Hart initially responded to outcry over his being named by the Academy as host of the ceremony with a video posted on Instagram, in which he said, "Guys, I'm nearly 40 years old. If you don't believe that people change, grow, evolve as they get older, I don't know what to tell you. If you want to hold people in a position where they always have to justify the past, do you. I'm the wrong guy, man."
This was followed later on Thursday evening with another video, in which the comedian told followers the Academy had called him and offered him an ultimatum: apologize for the tweets or step down as host.  He refused to apologize, saying he had "addressed this several times.  This is not the first time this has come up.  I've addressed it.  I've spoken on it."
Finally, late in the day, Hart announced via Twitter that he had chosen to step down "because I do not want to be a distraction on a night that should be celebrated by so many amazing talented artists."
"I sincerely apologise to the LGBTQ community for my insensitive words of the past," he said.
I'm sorry that I hurt people.. I am evolving and want to continue to do so. My goal is to bring people together not tear us apart. Much love & appreciation to the Academy. I hope we can meet again.

— Kevin Hart (@KevinHart4real) December 7, 2018
As its much-criticized (and now recanted) decision to add a "Best Popular Film" category to its awards roster earlier this year clearly revealed, the Oscars are desperate to increase their ever-declining ratings.
Has the Academy Award lost its way? That question is increasingly being asked.
For the broadcast of the Academy Awards' 90th annual ceremony in 2018, viewership was about 26.5 million people – around 20% lower than the previous year, it was the first time the figure had dropped below 30 million and the lowest number since Nielsen started tracking Oscar ratings in 1974.
The Hart fiasco was born of a reckless effort to boost its relevance and regain audience.
At first glance, it seemed like the perfect solution to their problem. Hart is immensely popular, performing to sell-out crowds in huge venues like the 69,000-seat Lincoln Financial Field in his hometown of Philadelphia. He topped Forbes' 2016 list of the highest-paid comedians, and he's proven his appeal to movie crowds with box-office hits, like this year's "Night School" and "Jumanji: Welcome to the Jungle."
His films have grossed $3.5 billion worldwide, and his social media presence (35 million followers on Twitter, 65 million on Instagram) is impressive. The chance to see what he does as an Oscar host obviously had the potential to draw a lot of viewers that wouldn't normally tune in.
In addition, Hart had been vocal about his desire to host the Oscars for several years now.
It's a job that has proven thankless for many celebrities who have done it in the past – from Chevy Chase to David Letterman to Seth McFarlane, the ceremony has been fronted by a long list of popular comedians who were deemed to have failed spectacularly, and there's an even longer list of personalities who have been asked and turned it down (as detailed in a recent piece by the Hollywood Reporter).
But Hart had actively been after the gig since at least 2015, when the Los Angeles Times reported him as saying, "If I can start the campaign now and get them into it, I'm all for it. I would just jump at the opportunity."
Lastly, as only the fourth African-American person ever to host the ceremony (following Richard Pryor, Chris Rock, and four-time host Whoopi Goldberg), Hart would potentially have helped to smooth over the lingering criticism stemming from the #OscarsSoWhite controversy of two years ago, when the lack of diversity among the Academy's award nominations – and onstage at its ceremony – underscored the inadequate representation of non-whites within the content produced by the Hollywood film industry. In a year when most of the apparent front-runners seem, yet again, to be white, having a black host might be a way to stave off any resurgence of backlash.
Unfortunately, this solution failed to take into account the messaging it sent on another front.
The Academy – in typically tone-deaf fashion – may have chosen a host who checks off several important boxes for image-conscious Hollywood, but in doing so it ignored Hart's problematic history of homophobia.
And as you can see from the Instagram post above, Hart is now positioning himself as a victim of PC culture run amok.
It's not all that different from the notorious comedy routine for his 2010 TV special, "Seriously Funny," Hart joked that as a parent, "one of my biggest fears is my son growing up and being gay." After quickly adding that he had "nothing against gay people," he went on to say that "as a heterosexual male, if I can prevent my son from being gay, I will." He went on to joke that every kid has a "gay moment… but when it happens, you gotta nip it in the bud."
In a 2015 interview with Rolling Stone, Hart confessed that he "wouldn't tell the joke today." His reasons, however, had nothing to do with the obvious anti-gay bias involved; instead, he deflected by saying, "the times weren't as sensitive as they are now. I think we love to make big deals out of things that aren't necessarily big deals, because we can. These things become public spectacles. So why set yourself up for failure?"
He also responded in an interview with Parade, by saying, "I had one gay joke in my career and it was about my son at a birthday party, and it was before things got as PC as they are now."
In other words, his only remorse was over how it affected his image.
Blaming the current #MeToo movement for creating this atmosphere is not a show of remorse. Neither is saying it's something he's sorry about while he keeps doing it.
Apparently, that remorse has not been strong enough to keep him from making more homophobic comments. His Twitter feed has been laced with them throughout his career – things like "Yo if my son comes home & try's 2 play with my daughter's doll house I'm going 2 break it over his head % say n my voice 'stop that's gay.'"
In one particularly offensive tweet, he called out another Twitter user by saying their profile picture looked "like a gay billboard for AIDS."
He has repeatedly used phrases like "no homo" and "no homo gay," and lambasted his critics by calling them such names as "f*g boy," "gay face," "fat faced f*g," and "man bitch."
According to an article published by Queerty just this morning, Hart had been deleting many of these posts – most of which had already been re-Tweeted in protest by thousands of Twitter users after news broke of his Oscar gig.
There's also the matter of his treatment of ex-wife Torrei Hart, to whom he admitted being physically abusive in his 2017 memoir, "I Can't Make This Up." He also confessed in a radio interview last year to having cheated on his current wife, Eniko Parrish, just a few months earlier – while she was pregnant.
With LGBTQ-focused films like "Boy Erased" and "Bohemian Rhapsody" predicted to be in the running, as well as "A Star Is Born," which features gay icon Lady Gaga, this year's Oscars are shaping up to have a strong queer presence. With this in mind, placing Hart in the center of the proceedings – when his long track record of homophobic remarks was already well-documented and should have been taken into account by the Academy before offering him the job – was always a bad idea.
Whether or not the comedian really believes the homophobic viewpoints he has projected in his comedy – which, for the record, he has repeatedly insisted he does not – his selection as host sent a mixed message from the Academy to its membership and to its millions of avid followers, many of whom are either LGBTQ or allies.
It's not the first time the organization has faced this issue.  In 2011, Brett Ratner was forced to resign as producer of that year's Oscar ceremony due to his record of homophobic slurs.
As for the Hart debacle, the Academy has yet to issue a statement.
DC Center to host estate planning seminar series
Three sessions presented by Murray Scheel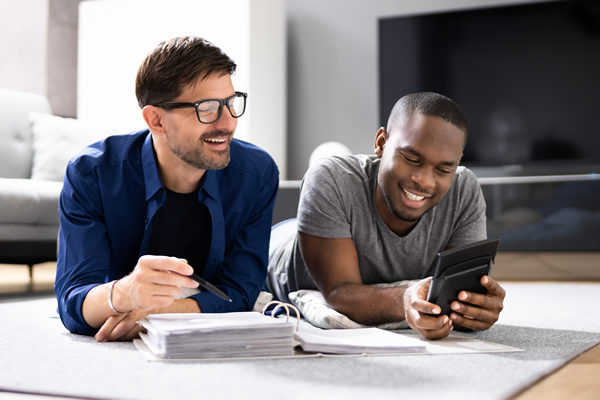 The DC Center for the LGBT Community and the DC Department on Aging and Community Living will host "Estate Planning Tools with Murray Scheel" via Zoom. 
Scheel will walk guests through the process of taking care of the end-of-life planning business that needs to be addressed during the golden years. Scheel is Senior Staff Attorney at Whitman-Walker Health's Legal Services.
This event series will consist of three 1.5-hour sessions:
Jan. 19, 3 p.m. – "Tools for while you're living" (overview, general power of attorney, healthcare power of attorney, disposition of remains, etc.)
Jan. 26, 3 p.m. – "Tools for after you're gone" (living wills, last wills, assets, etc.)
Feb. 2, 3 p.m. – "Healthcare insurance & long term care" (Medicare, Medicaid, correcting misinformation, skilled nursing, hospice care, etc.)
To register for this event, visit the DC Center website.
DC Center to host legal seminar for trans people
Attorney Richard Tappan and paralegal Miranda Shipman to give legal advice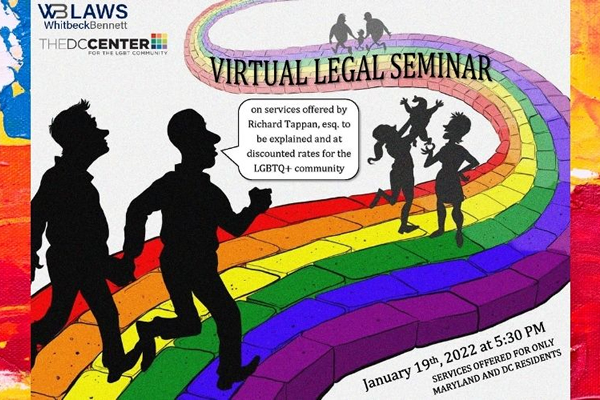 The DC Center for the LGBT Community will host a "Gender and Name Change Legal Seminar" on Wednesday, Jan. 19 at 5:30 p.m. online.
Attorney Richard Tappan and paralegal Miranda Shipman will give legal advice and speak on the importance of the legal community within the LGBTQ community, the difficulties of the LGBTQ community in the legal field and name and gender changes.
Guests can find the link at the DC Center website.
Seeking love and community in Nicaragua
'High-Risk Homosexual' explores author's youth, coming out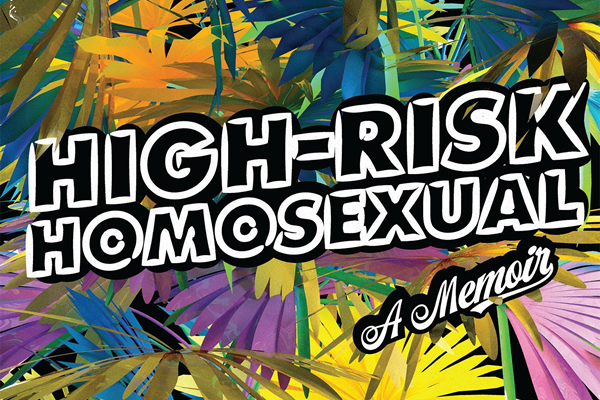 'High-Risk Homosexual: A Memoir'
By Edgar Gomez
c.2022, Soft Skull Press
$16.95/304 pages
Here. Try this.
It fits you, but the color isn't flattering. It's too long, too short, too tight, too loose. That's not your style, so try something else until you find the thing that looks like you. The perfect thing is out there. As in the new book "High-Risk Homosexual" by Edgar Gomez, when something's right, it's right.
He was 13 when he figured out that he was a problem to be solved.
Edgar Gomez' mother had left him in her native Nicaragua with his tíos, just for a while because she had to return to Florida to work. He wasn't there without her for long, but it took years for him to understand that his time with his uncles was meant to make him more masculine.
In retrospect, he says, nobody wanted him to be a man more than he did. He wanted to be liked by other kids and so he told lies in school to make himself stand out. He wanted his mother to see his love of pretty things and say that it was OK. He wanted his brother to acknowledge that Gomez was gay, and to tell him that he loved him.
Instead, after his brother left for college, Gomez got his first boyfriend, a boy he came out to but who couldn't come out to himself. He was called names in school. He came out to his mother, who freaked out about it. He befriended a drag queen, but "Princess" used him.
Things he wanted: a real boyfriend. Love. A ban on the stereotype of a macho Latinx man.
Things he still had, while in college: his mother and older brother. A tormentor-turned-mentor. A part-time job. His weirdness. His virginity.
Things he wanted to lose, while in college: his room at his mother's house. His virginity, but that wouldn't happen until later, during a painful one-afternoon-stand with a hot man who said he had a girlfriend. That hurt, both physically and emotionally but like so many things at so many times, Gomez tried not to think about it.
If he never considered what he didn't have, he says, "I wouldn't miss it."
In a way, you could say that "High-Risk Homosexual" is a book in search of a point. It's really quite random and told (mostly) linearly, but not quite. It has its peaks, but also low valleys. And you won't care about any of this, because you'll be enjoying every bit of it.
Yeah, this memoir is good: author Edgar Gomez's literary wandering makes it feel much like an honest conversation with readers. There are wince-worthy moments that allow empathy here, and experiences that are unique but oddly ubiquitous, that leave space for a sense of sympatico. There are passages that are so wistfully uncomfortable that you might squirm, or start "snort-laughing," or want to stop a moment and just think.
And there's room for that, too, so take your time. "High-Risk Homosexual" is an affable book with just enough seriousness to make it worth a try.