January 3, 2019 at 5:38 pm EST | by Staff reports
A Golden night for 'Boy Erased?'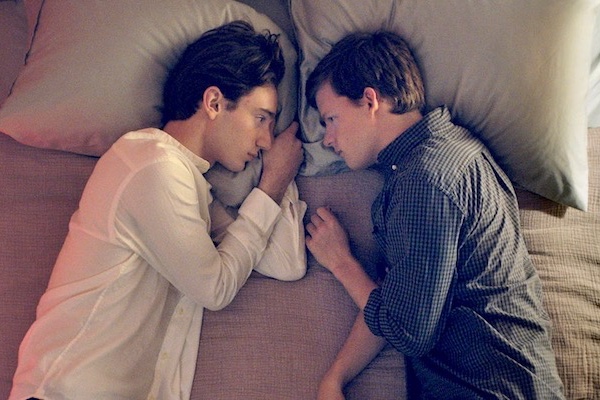 "Boy Erased," the 2018 biographical film based on gay author Garrard Conley's memoir, has garnered two Golden Globe Awards nominations—Best Actor for Lucas Hedges and Best Original Song for "Revelation" by out singer Troye Sivan. The 76th Golden Globe Awards will be held on Jan. 6, at the Beverly Hilton Hotel in Los Angeles.
The film has also received 10 other prestigious film nominations from the Critic's Choice Awards, Satellite, and The Australian Academy of Cinema and Television Arts Awards.
Premiered at the Telluride Film Festival on Sept. 1, 2018, the film, written and directed by Australian Joel Edgerton, charts the story of Conley's journey as the son of Baptist parents forced to take part in a so-called gay "conversion therapy" program. The film was theatrically released in the United States two months later to mostly positive reviews from critics, who praised the performances of the cast, which included Nicole Kidman, winner of an Academy Award, two Primetime Emmy Awards and five Golden Globes. Kidman's husband in the film is played by fellow Australian actor, Russell Crowe, also an Oscar winner.
As of Dec. 31, Boy Erased has grossed over $7 million worldwide and star Lucas Hedges is expected to win an Oscar nomination, as well.
"Set in the early 2000s, the movie follows Jared Eamons (Lucas Hedges), the son of Baptist pastor Marshall (Russell Crowe) and Nancy (Nicole Kidman), as he enrolls in a two-week intensive program designed to purge him of homosexual impulses," writes David Sims in The Atlantic. "At age 19, he's been cruelly outted to his parents while still reckoning with his sexuality; his father sends him to Sykes's camp partly to preserve the family's reputation at church."
"Boy Erased" and another film about "conversion therapy," "The Miseducation of Cameron Post," touched off a larger discussion over so-called "conversion therapy," the practice of which is banned as "psychological child abuse" involving minors in California. Recently released new estimates from the Williams Institute at UCLA School of Law find that 1,000 LGBT youth ages 13 to 17 will be protected from conversion therapy by a licensed health care professional in the five U.S. states that passed bans on the practice in 2018—Washington, Hawaii, Maryland, Delaware, and New Hampshire.
On Jan. 2, 14 states and the District of Columbia, plus 40 localities, have banned health care professionals from using conversion therapy on youth.
"These statewide bans protect LGBT youth from a practice that numerous professional health associations consider harmful and ineffective," said Christy Mallory, the state and local policy director at the Williams Institute in an emailed statement to the Los Angeles Blade. "Public opinion polls show overwhelming support for ending the practice of conversion therapy on young people."