January 3, 2019 at 1:58 pm EST | by Lou Chibbaro Jr.
Longtime Whitman-Walker supporter John Grimberg dies at 65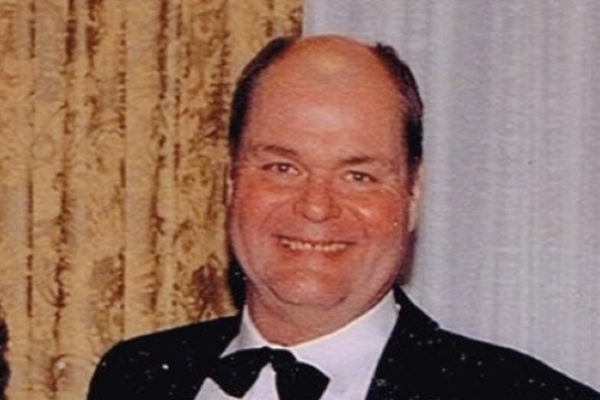 John E. Grimberg, a longtime D.C. resident known as an avid crusader against HIV/AIDS and an active and passionate supporter of D.C.'s Whitman-Walker Health for many years, died Dec. 14, 2018. He was 65.
His friend Joshua Riley said the cause of death was a combination of pneumonia and chronic obstructive pulmonary disease.
A write-up on his life by family members says Grimberg was well known in Washington, D.C. recovery and political circles. Riley said Grimberg worked as a communications consultant.
"He celebrated the 25th anniversary of his sobriety in May 2017," according to the family write-up.
"The many friends of John E. Grimberg wrapped his friendship, loyalty and intelligence around themselves like a handmade shawl," the write-up says, adding, "He was a much loved and complicated man."
He is survived by his siblings including Alice Mary Hall, Paula Plofchan, Rosemary Esquivel, and Judith Allen. The family write-up says his extended family also includes 23 nieces and nephews and 39 great nieces and nephews.
He was born in Williamsport, Pa.
A memorial service was scheduled to be held in Washington, D.C. at 2 p.m. Saturday, Jan. 5, 2019, at the Friends Quaker Meeting House at 2111 Florida Ave., N.W.
The family write-up says Grimberg will be buried in the spring of 2019 in Williamsport, Pa., "along the banks of his beloved Loyalsock Creek at the summer home of the Sauer family and his dear friends Marcia Sauer and Barbara Sauer Flock.
In lieu of flowers, family members suggest donations to the Whitman-Walker Foundation located at the WeWork Manhattan Laundry building at 1342 Florida Ave., N.W., Washington, D.C., 20005.