January 9, 2019 at 3:02 pm EST | by Mariah Cooper
'Grace and Frankie' battle RuPaul in season five trailer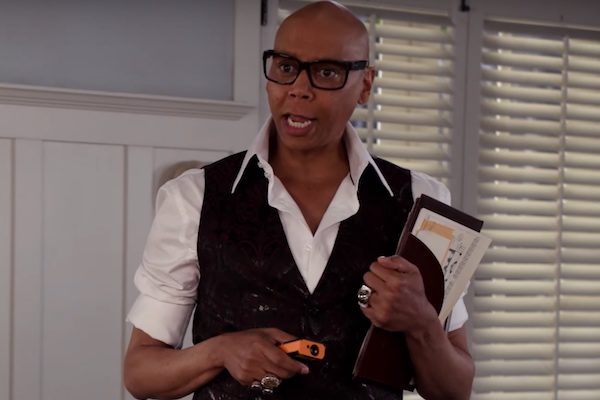 "Grace and Frankie" released the trailer for its fifth season and this time around RuPaul is getting in on the antics.
Jane Fonda and Lily Tomlin star as Grace and Frankie respectively, two women who become friends after their husbands reveal they are leaving their wives for each other. The Netflix series also stars Sam Waterston, Martin Sheen, June Diane Raphael, Baron Vaughn, Brooklyn Decker and Ethan Embry.
Season five shows RuPaul going toe to toe with Grace and Frankie when the pair sneak into their already sold home. The season will also feature a guest appearance from Nicole Ritchie.
"Grace and Frankie" season five streams on Netflix on Jan. 18.
Watch the trailer below.