January 9, 2019 at 5:00 pm EST | by Michael K. Lavers
Two Md. lawmakers make history at start of 2019 legislative session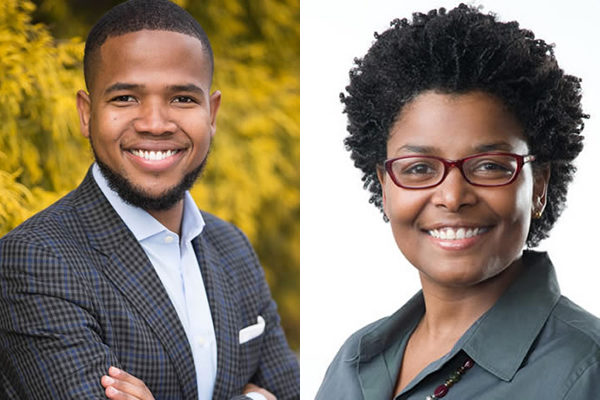 Two Maryland lawmakers on Wednesday made history when the state's 2019 legislative session began.
State Sen. Mary Washington (D-Baltimore City) became the first openly LGBT person of color seated in the Maryland Senate. State Del. Gabriel Acevero (D-Montgomery County) became the first openly gay man of Afro-Latino descent seated in the Maryland General Assembly.
"It has been one of the highest honors of my life to serve you in the Maryland House of Delegates," said Washington in an email she sent to her supporters on Tuesday. "Now, I will take this great honor into the Maryland state Senate."
FreeState Justice Executive Director Mark Procopio on Tuesday told the Washington Blade during a telephone interview that his organization has several priorities going into the legislative session. These include strengthening legal protections for LGBT parents and increasing funding for programs that are designed to curb youth homelessness in Maryland.
Procopio said another priority for FreeState Justice is to ease requirements for trans and intersex Marylanders who want to change the gender on their birth certificates under a 2015 law that allows them to do so without undergoing surgery. Procopio also told the Blade his organization supports efforts to improve the treatment of LGBT youth who are in the custody of the Maryland Department of Juvenile Services.
Republican Gov. Larry Hogan last year signed a law that bans so-called conversion therapy for minors in Maryland. Procopio told the Blade he remains optimistic that Hogan, who was re-elected last November, will not oppose LGBT-specific bills in this legislative session.
"We hope that the governor will continue his track record from last session of supporting bills that protect LGBTQ civil rights when they come to his desk," said Procopio.