February 15, 2019 at 2:16 pm EST | by Joey DiGuglielmo
Hank's Cocktail Bar moves to Dupont Circle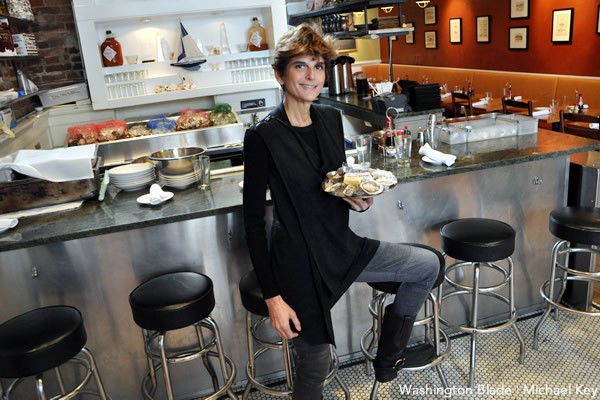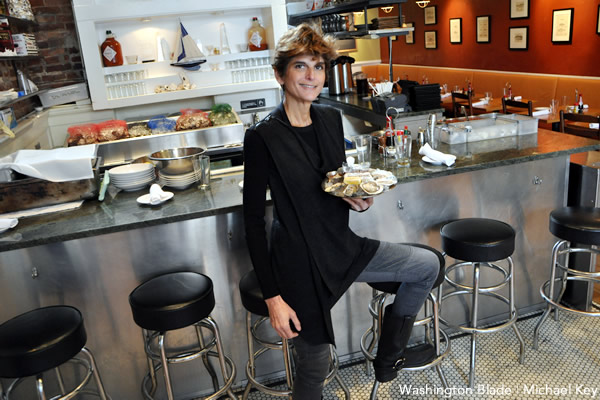 Hank's Cocktail Bar is moving from Petworth where it was formerly located on Upshur Street, to the upstairs level of Hank's Oyster Bar in Dupont Circle, the franchise's original and "flagship" location at 1624 Q St., N.W.
The JL Restaurant Group will unveil the relocation/redesign on Wednesday, Feb. 20 at 17th and Q streets with what it's calling a "boundary-pushing cocktail playground that serves guests seasonal, sustainable and thought-provoking drinks, many of which incorporate flavors found in the kitchen."
Categories include We Reinvented the Remix (their spin on classic cocktails), "Beertails," Size Matters (large and small offerings from shooters to shared drinks). There will be about 40 selections on the menu including the Coca-Americano, Upshur Street Familia, We're Having a Tea Party, Yam Thale, She Who Lives in a Shell and more.
"We're just getting very excited and everybody is really happy," says Jamie Leeds, the lesbian owner/founder of the JL Restaurant Group. "It's an opportunity to make more use of that space and also get that concept more exposure and give the guest another level of quality of cocktail."
Hank's Cocktail Bar was open in Petworth about two years and closed in late 2018. Leeds says Petworth was "a great neighborhood, with great loyal customers," but says the concept deserved "a wider audience and we'll be able to do that here in Dupont."
Bar Program Manager Hunter Douglas and Ian White, staff at the former location, are coming to Dupont. There was previously a bar upstairs at Hank's Dupont but the space has been renovated to resemble the Petworth location. Customers will be able to order hot dogs — the only food that was sold in Petworth — or off the regular Hank's menu.
The new bar — previously known at Hank's Dupont as simply the "up bar," shares the floor with a private dining room, the Yacht Room, which is also getting a makeover with hightop tables, new lighting and what Leeds calls an overall "more cohesive" look. The upstairs space is about 1,000 square feet, part of Hank's Dupont's roughly 2,400 square feet total space. The bar will seat 30.
Leeds, a Chevy Chase, Md., resident and married mother of two, opened Hank's Dupont (named after her father) — where her offices are located as well — in May, 2005. She also has locations in Capitol Hill, Old Town Alexandria and The Wharf. There's also a Hank's Pasta Bar in Old Town. From 2007-2009, she ran Commonwealth, a gastropub in Columbia Heights, a concept she says was a bit "ahead of its time." She sold it 10 years ago. The Wharf location is by far the largest, a venture she says has been "fantastic."
Leeds employs about 50-60 employees at Hank's Dupont and about 300 total. She's hesitant to guess how many of her staff are LGBT but says "it's a good amount." She doesn't miss being in the kitchen herself.
"It's a young person's sport," she says. "I've done my time lifting pots and working 18 hours over a hot stove. It did that for many, many years. I don't miss it but I enjoy getting into the kitchen once in awhile and coming up with new dishes with the chefs, talking ideas, shooting back and forth, I enjoy that."
Hank's Cocktail Bar will have happy hour specials Tuesday-Friday fro 4-7 p.m. It's open Tuesday-Thursday from 4 p.m.-1 a.m. and Friday and Saturday from 4 p.m.-2 a.m. Full details at jlrestaurants.com.