States revolt against new health care policy
Trump 'conscience protections' could impact trans patients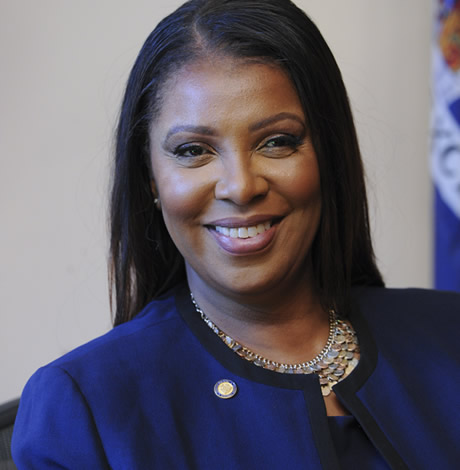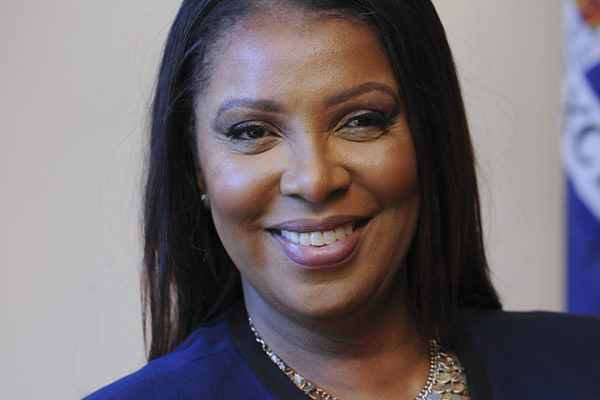 WASHINGTON — A group of mostly Democratic states filed lawsuits against the Trump administration on Tuesday, challenging a new federal rule that gives health care providers, insurers and employers greater latitude to refuse to provide or pay for medical services that they say violate their religious or moral beliefs, the Washington Post reports. It's being called "conscience protections."
Some observers have said LGBT people are acutely at risk under the rule, especially in the area of trans health care.
A lawsuit by a coalition of nearly two dozen states and cities, led by New York Attorney General Letitia James, alleges that the rule illegally favors the personal views of health care workers over the needs of patients "at a dangerous price" of hobbling the ability of state-run health care facilities to provide effective care, the Post reports.
A separate suit, brought by California Attorney General Xavier Becerra, alleges that the rule "impedes access to basic care" and "encourages discrimination against vulnerable patients," including women and LGBT individuals, the Post reports.
The suits, plus one brought earlier this month by the city of San Francisco, seek to block the rule, announced by President Trump early this month and published Tuesday in the Federal Register. It allows individuals and entities to refrain from delivering or paying for services such as abortion, sterilization or assisted suicide if they have a religious or moral objection to them. The 440-page rule also grants parents rights to refuse several specific types of care for their children, the Post reports.
D.C. urges gay, bi men, trans women to get Monkeypox vaccination
Majority of local cases are men who have sex with men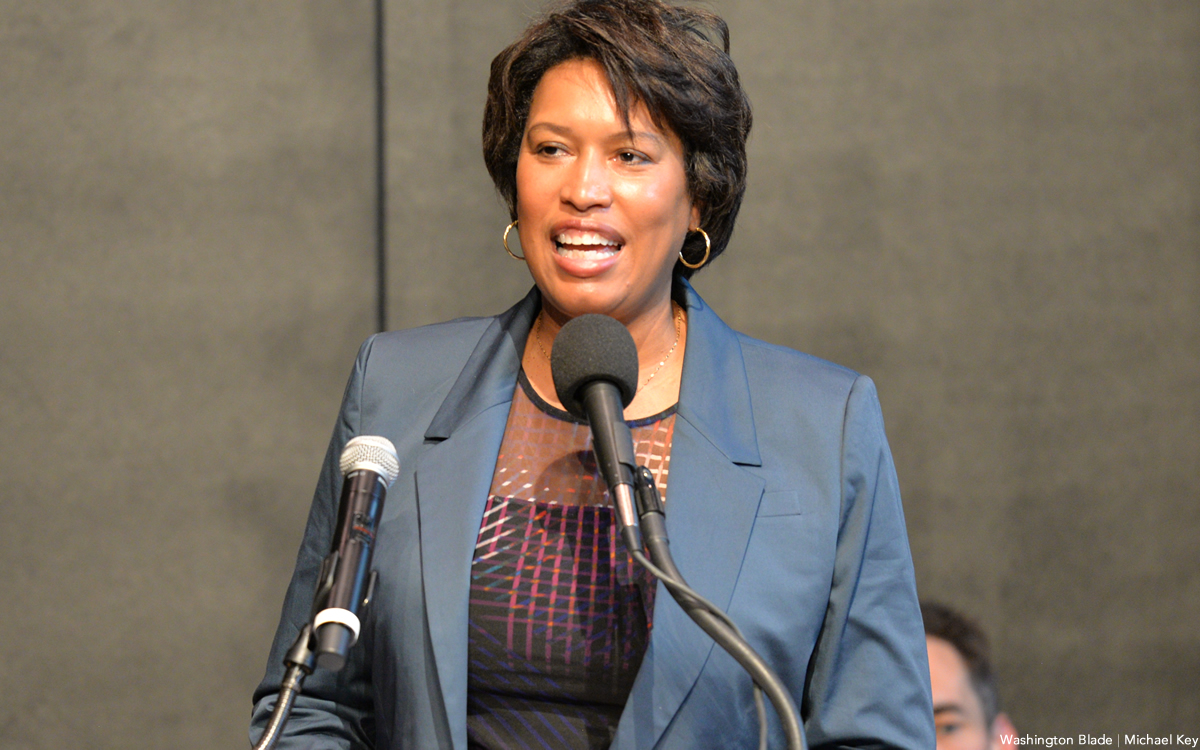 D.C. Mayor Muriel Bowser and the city's Department of Health announced that beginning on Monday, June 27, a limited number of appointments can be made for monkeypox vaccinations and that gay and bisexual men and transgender women who have sex with men are urged to get vaccinated.
In a statement released on Monday, the mayor and health department said Monkeypox vaccinations offered by the city are free and available Tuesdays, Thursdays, and Sundays between 1-8 p.m. at the city's health department facility at 7500 Georgia Ave., N.W. It says the appointments are for eligible D.C. residents and can be made at PreventMonkeypox.dc.gov.
"Monkeypox is a rare, but potentially serious viral illness that can be transmitted from person to person through direct contact with bodily fluids or monkeypox lesions/rash," the statement from the mayor and DOH says, "Monkeypox can spread during intimate contact between people, including respiratory secretions during prolonged face-to-face contact, during intimate physical contact like sex, kissing, or hugging, as well as touching fabrics and objects during sex that were used by a person with monkeypox, such as bedding and towels," the statement says.
According to the statement, the initial symptoms of monkeypox often include flu-like symptoms such as fever, headache, muscle aches and swollen lymph nodes, followed by a rash and skin lesions.
"Although the majority of cases do not require hospitalization, monkeypox is dangerous, highly contagious, and uncomfortable," the statement says. "While monkeypox can spread to anyone, the majority of current cases in the District are in men who have sex with men," it says.
The DOH and mayoral statement says that to be considered eligible for the monkeypox vaccination provided by the city, persons must be a D.C. resident, 18 years of age or older and must fall within these categories:
• Gay, bisexual, and other men 18 and older who have sex with men and have had multiple (more than one) sexual partners or any anonymous sexual partners in the last 14 days
• Transgender women or nonbinary persons assigned male at birth who have sex with men
• Sex workers (of any sexual orientation/gender)
• Staff (of any sexual orientation/gender) at establishments where sexual activity occurs (e.g., bathhouses, saunas, sex clubs).
The statement says upon arrival at the vaccination site, proof of D.C. residency will be required and could include an identification card with a D.C. address, a utility bill or other mail with the person's name on it and a D.C. address, or a current D.C. lease or mortgage with the person's name on it.
Gay doctor elected AMA president-elect
Dr. Jesse Ehrenfeld joined organization 22 years ago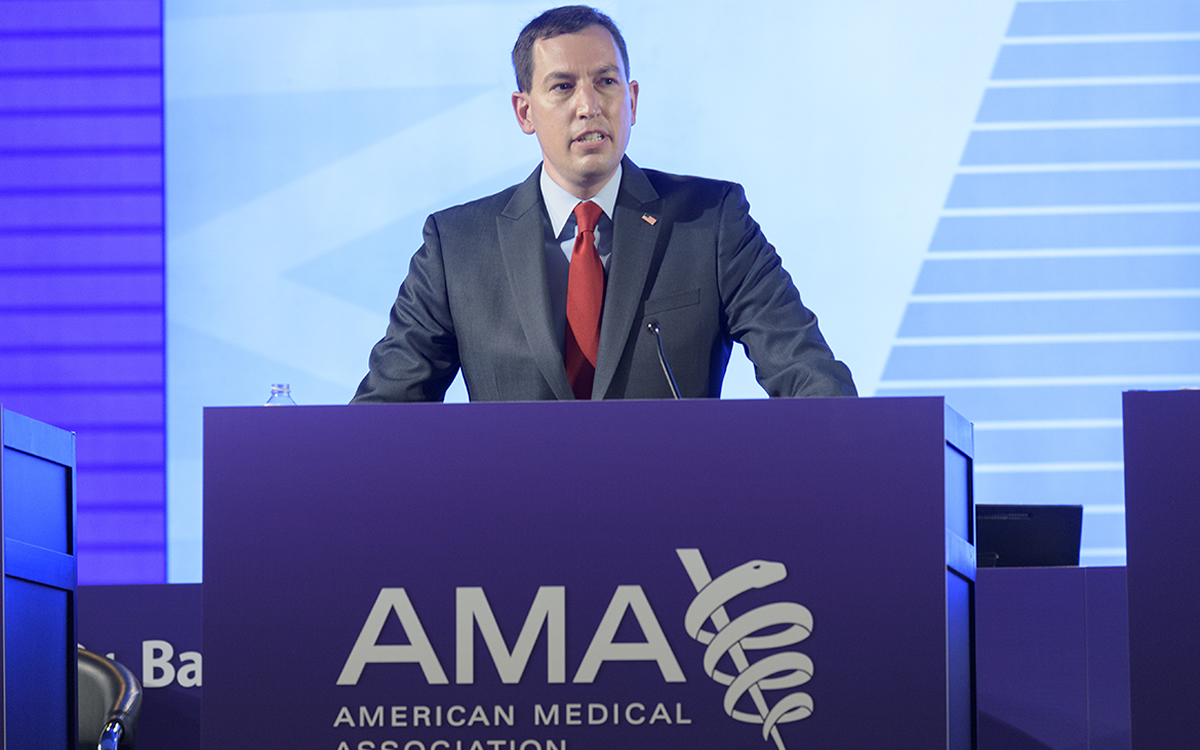 Physicians and medical students have elected Wisconsin-based anesthesiologist Dr. Jesse Ehrenfeld as the first openly gay president-elect of the American Medical Association (AMA). 
Ehrenfeld was elected June 14 at the AMA House of Delegates' annual meeting.
"Well, it's certainly just an amazing feeling to know that you've got the confidence of your colleagues from such a broad array of practice types of modalities and perspectives," Ehrenfeld told the Washington Blade during a telephone interview. "The association is a very diverse and increasingly diverse organization, and that's a good thing. It's more representative of the country and to see such broad support for a vision to move forward was really sort of heartening for me."
The anesthesiologist and LGBTQ health expert will also serve as the first openly gay AMA president when he steps into the position later this month.
"When I joined the AMA 22 years ago, roughly, I didn't think it was possible that a gay person could be the AMA president. And certainly 175 years ago, when the AMA was founded, that felt like something that wouldn't have been possible," Ehrenfeld said. "And so, to look at how the association, how medicine, health professional organizations have evolved, it's pretty remarkable when you look at what that has looked like, and that's a reflection of society in general. But certainly, you know, another pink ceiling has been shattered."
Ehrenfeld previously served on the AMA's Board of Trustee's Executive Committee. He also worked on the AMA Recovery Plan for America's Physicians; a long-term project that was unveiled at the annual meeting.
"A big component of that is helping physicians prepare the health system so that we can make sure that we can renew our commitment to achieving optimal health for all," Ehrenfeld said. "To do that, we have to make sure that we prioritize the needs of physicians to improve patient care."
Ehrenfeld is an associate dean and tenured professor of anesthesiology at the Medical College of Wisconsin and has advocated for issues affecting multiple marginalized communities, such as transgender representation in the military. He emphasized the importance of diversifying the medical field to ensure better service for patients.
"We need folks from every community but particularly marginalized communities to step forward and enter the profession. That's how patients get better care," Ehrenfeld said "There's data that when we have a more diverse healthcare workforce, and when we're a more diverse community, that those health disparities inequities, actually start to go away."
Take Pride in Your Health: Tips from a Primary Care Physician
Navigating health care can be daunting, especially for those who identify as LGBTQ+. Historically, the LGBTQ+ community has been marginalized and discriminated against, which has led to mistrust and unease for many who seek medical care.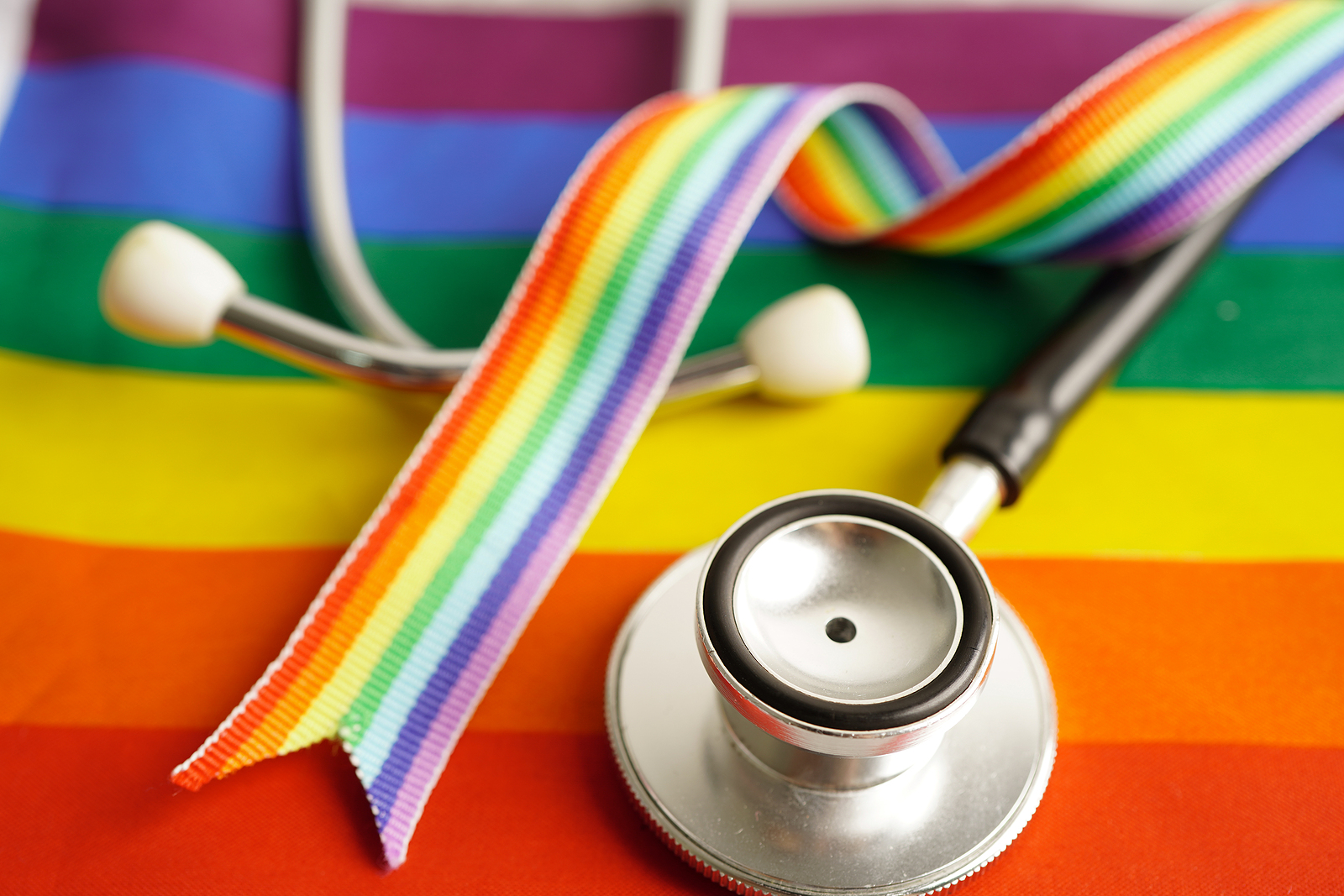 Navigating health care can be daunting, especially for those who identify as LGBTQ+. Historically, the LGBTQ+ community has been marginalized and discriminated against, which has led to mistrust and unease for many who seek medical care.
In Washington, DC, individuals identifying as LGBTQ+ comprise 9.8% of the population, a greater percentage than in any state. Individuals from this community are almost three times more likely to report poor quality of care and discrimination by healthcare providers. Nearly three in 10 of those who identify as transgender reported being refused healthcare because of their gender identity. Patients who identify as LGBTQ+ are less likely to seek preventive services such as cancer screenings and treatment for chronic conditions. And are more than two times more likely to delay getting care.
As we recognize Pride Month, I want to offer a few suggestions for finding healthcare providers committed to care equity and navigating the healthcare system so you can get the support you need to be healthy. Below are three tips to guide your care.
Find a doctor who's an ally: The first important step is to find a doctor with whom you can speak honestly about your sexual health, gender identity, and health concerns. Look for a caring practitioner with special expertise in treating the LGBTQ+ population. Review the physician's profile, looking for their level of interest and experience in treating the LGBTQ+ community. To get started with a new provider, I suggest scheduling a meet-and-greet appointment with a primary care provider to review your personal medical history, family history, specific concerns and health goals. From there, you and your doctor can establish a health regimen that includes any necessary lab work, screenings, and office visits to best support your total health. Gender-affirming healthcare, if desired, should be discussed.
Kaiser Permanente offers Pride Medical at Capitol Hill Medical Center, a welcoming, judgment-free, compassionate, and supportive medical practice devoted to meeting the unique health care needs of adult patients who identify as LGBTQ+. Kaiser Permanente's gender-affirming care program, Gender Pathways, takes an innovative approach to providing care to transgender, nonbinary, and gender-expansive patients. Their services include behavioral health care, hormone replacement therapy, and gender-affirming surgeries.

Know your risk factors: Understanding the unique health needs within the LBGTQ+ community is key to staying healthy. As people within the LGBTQ+ population face daily discrimination, some cope with these challenges by using tobacco and substances. In fact, there are higher rates of substance abuse for individuals who identify as LGBTQ+ than among heterosexual adults.Some populations within the LGBTQ+ community have a higher risk of sexually transmitted diseases, including HIV. The LGBTQ+ population also has a higher risk of developing certain cancers.To address your specific health risks and goals, your doctor can develop an individualized care plan that will include preventative screenings and routine appointments designed to identify and address problems early, leading to better health outcomes.Kaiser Permanente's electronic medical record system proactively identifies the need for general health screenings and sends personalized reminders.
Manage your mental health: At Kaiser Permanente, we encourage preventive health measures to avoid developing health conditions like heart disease or cancer – and the same goes for mental health. Members of the LGBTQ+ group are more than twice as likely as cisgender heterosexual adults to have a mental health condition, such as depression or anxiety disorders. And, adults who identify as transgender are nearly four times as likely as cisgender adults to have a mental health condition. You can manage stress through exercise and using self-care digital apps, such as Calm or myStrength, free to Kaiser Permanente members. These tools can guide meditation and find support for building resilience, setting goals, and making minor changes to improve sleep, mood, and relationships. Prioritize frequent exercise, talking to someone you trust, journaling, and making time for self-care. As always, talk to your doctor if your mood or behavior changes affect your ability to participate in everyday activities.
You can become a self-advocate and receive the healthcare you need by establishing a rapport with a doctor you trust, knowing your specific health risks, and managing your mental health. Live a joyful, healthier life by seeking support from a primary care doctor and maintaining your routine screenings. Learn more about Pride Medical and LGBTQ+ care at Kaiser Permanente here.
Dr. Keith Egan, a primary care physician at Kaiser Permanente and assistant medical director of Pride Medical at Capitol Hill.