May 29, 2019 at 11:32 am EDT | by Lou Chibbaro Jr.
Gay former Councilman considered front-runner for Metro board chair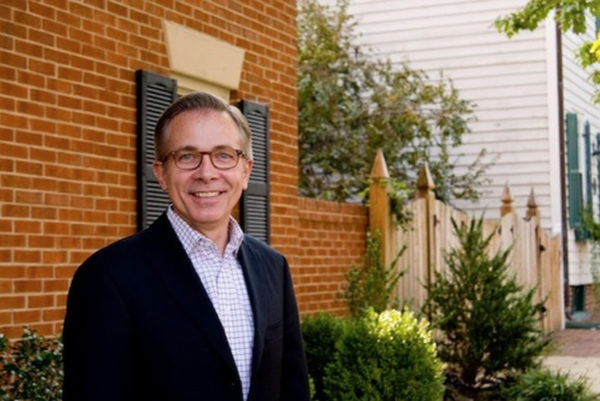 Paul Smedberg, a five-term former member of the Alexandria City Council who's gay, has emerged as the strong front-runner to succeed D.C. Council member Jack Evans (D-Ward 2) as chair of the Metro board, according to the Washington Post.
The Post reported on Sunday that multiple sources close to the Metro board said Smedberg was emerging as a consensus candidate to replace Evans, who announced last week that he would not run for re-election as chair of the Metro board after his term expires on June 30.
Evans has been the subject of ethics investigations in D.C., by the federal government, and by the Metro board over allegations that he used his position on the board and on the DC Council to advance his private legal and consulting work.
He said he plans to remain as a member of the Metro board. A spokesperson for the board's ethics committee, which investigated Evans's alleged ethics breach, angered Evans's critics last week when he said the committee would not publicly disclose the results of its investigation other than to say it had been concluded.
Smedberg served five terms on the Alexandria City Council before losing his re-election bid last June in the Democratic primary. He has also served as chair of the Virginia Railway Express operations board and the Northern Virginia Transportation Commission.
"Smedberg is a good choice," the Post quoted a Metro board member who asked not to be identified as saying. "After three years of Jack, I think it's a good time for the board to step back and let Wiederfeld be the face of Metro," the Post quoted the board member as saying. He was referring to Paul Wiederfeld, Metro's General Manager, who is in charge of the regional rail system's day-to-day operations.
The Post said Smedberg has declined to comment on the news that he's a lead candidate for the Metro board chair position.