May 31, 2019 at 2:09 pm EDT | by Staff reports
2 Florida cities tops for HIV rates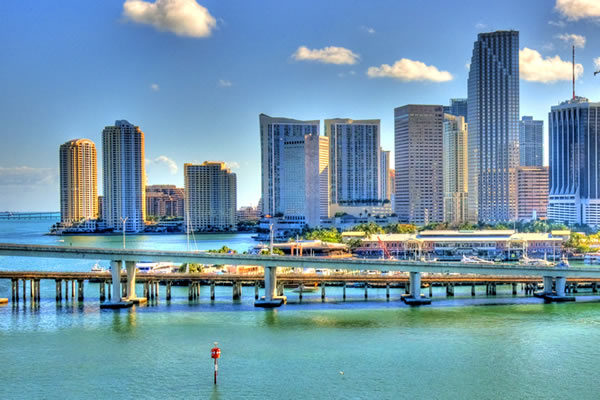 ORLANDO — With 730 new cases of HIV in 2017, the Orlando region ranked No. 2 among major U.S. cities, with Miami in the top spot, according to AIDSVu, an interactive map of HIV statistics in the United States, the Orlando Sentinel reports.
Just behind Orlando are Atlanta, New Orleans and Baton Rouge.
The number includes new HIV diagnoses in Lake, Osceola, Orange and Seminole counties.
The number of new HIV cases in the Central Florida area has been steadily on the rise, increasing by more than 200 since 2013, the Sentinel reports.
The answer to why the numbers are growing here isn't a simple one. When ranking the cities, AIDSVu researchers took into account population growth, so the area's growth isn't driving the numbers, the Sentinel reports.
Contributing factors include lack of access to care or transportation, and lack of education, poverty and stigma, all of which can be a major barrier in seeking care, especially among minorities.
Another factor is effective testing by area agencies. HIV testing is available for free in several locations in Central Florida, including The LGBT+ Center Orlando and Hope & Help Center of Central Florida. About one in seven people with HIV don't know that they're infected. Testing can help diagnose infected individuals early, get them started on medication and prevent the spread of the disease, the Sentinel reports.