June 7, 2019 at 8:49 am EDT | by Julie Tagen
Dyke March leaders should rethink discriminatory policy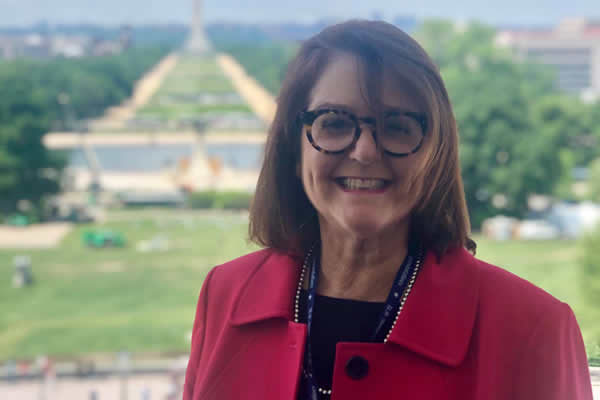 I am extremely disturbed to learn that the organizers of Friday's Dyke March are attempting to prohibit participants in the March from also displaying the Star of David or the flag of Israel.
The Dyke March is supposed to be a grassroots, community-driven event for people who are often excluded and marginalized by even mainstream LGBTQ culture, to come together in a public display of protest and solidarity, calling for equity for queer women. In banning march participants who want to express their Jewish identity, the organizers of the march are undermining the very purpose of this event and discriminating against another marginalized community.
I am an LGBTQ American. I am also a Jewish American. I don't agree with the policies of the current Israeli government, just like I don't agree with the policies of the current American government. But my Jewish faith and my LGBTQ identity are essential parts of who I am as a human being. To discriminate against one part of my identity is to discriminate against all of me.
Several years ago, I had the privilege of going on one of A Wider Bridge's LGBTQ Leadership Missions to Israel. A Wider Bridge is a North American organization that is building support for Israel and LGBTQ Israelis. I was able to build a personal rather than political relationship with Israel through my experience with A Wider Bridge.
While in Israel, I also had the opportunity to meet with grassroots organizations and with queer women who were facing similar struggles that we are here at home, there was a core commonality between our two communities. As a global community of queer women who are marginalized and share similar struggles, we need to be collectively standing for all women of our community regardless of their national identity.
We live in a wonderful country, where the principles of freedom of speech and freedom of religion are so fundamental to the character of our nation, that they are enshrined in the very first amendment to our constitution. I urge the organizers of D.C.'s Dyke March to rethink their flawed and discriminatory policy, and to encourage people of all faiths (along with those who do not identify with any faith) to express all parts of their identity openly and without fear.