Gloria Vanderbilt dies at 95
The socialite was known for tabloid scandal and fashion empire
Actress, fashion designer and socialite Gloria Vanderbilt died at her home on Monday after a battle with stomach cancer. She was 95.
Her son, CNN news anchor Anderson Cooper, confirmed the news to CNN.
"Gloria Vanderbilt was an extraordinary woman, who loved life, and lived it on her own terms," Cooper said in a statement to CNN. "She was a painter, a writer, and designer but also a remarkable mother, wife, and friend. She was 95 years old, but ask anyone close to her, and they'd tell you, she was the youngest person they knew, the coolest, and most modern. She died this morning, the way she wanted to – at home, surrounded by family and friends."
Vanderbilt was born on Feb. 20, 1924 as the only child to Reginald Claypoole Vanderbilt, the grandson of railroad tycoon Cornelius Vanderbilt, and Gloria Morgan Vanderbilt. When he was 45, Reginald died of cirrhosis of the liver leaving his 18-month-old daughter to be raised by her mother. Vanderbilt and her half-sister Cathleen Vanderbilt each inherited half of a $5 million inheritance.
Gloria Morgan was known to frivolously spend her daughter's inheritance partying with her identical twin sister Thelma Morgan by her side. When Vanderbilt was 10 years old, her paternal aunt Gertrude Vanderbilt Whitney stepped in to fight for custody of her niece. What followed was dubbed "the Trial of the Century" and Vanderbilt became the country's "poor little rich girl." The custody battle was tabloid fodder for months in 1934.
Whitney won the court case and Vanderbilt was sent to live on her aunt's Long Island, N.Y. estate. Gloria Morgan received limited visitation rights.
In 1982, an NBC mini-series, titled "Little Gloria… Happy at Last," aired based on the famous trial. It was nominated for six Emmy Awards and a Golden Globe Award.
At age 17, Vanderbilt moved to Hollywood to pursue acting. She married agent and alleged mobster Pat DiCicco in 1941. The couple divorced in 1945.
The same year she married conductor Leopold Stokowski. The couple had two children, Leopold Stanislaus "Stan" Stokowski, 68, and Christopher Stokowski, 66. Vanderbilt and Stokowski divorced in 1955.
In 1956, she married director Sidney Lumet but the couple divorced in 1963.
Vanderbilt married author Wyatt Emory Cooper in 1963. They had two children, Anderson, 52, and Carter. The couple remained married until Cooper's death in 1978 from open heart surgery. Tragedy struck again when Carter committed suicide at the age of 23.
In between marriages she also had relationships with author Roald Dahl, filmmakers Howard Hughs and Gordon Parks, singer Frank Sinatra and actor Marlon Brando.
Vanderbilt spearheaded the movement of turning tight jeans into a women's fashion staple in the 1970s. She partnered with Indian designer Mohan Murjani's Murjani Corporation to create jeans known for having her signature and swan logo embroidered on the back. She would go on to release a line of perfume and home goods with her name.
In 2001 she opened up her first art exhibit which was considered a critical success.
Vanderbilt was also a bestselling author for her 2016 book "The Rainbow Comes and Goes: A Mother and Son on Life, Loss and Love," which she co-wrote with Anderson. She and Anderson also appeared together in the 2016 HBO documentary, "Nothing Left Unsaid: Gloria Vanderbilt and Anderson Cooper."
Anderson paid tribute to his mother with a special obituary that aired on CNN.
Watch @AndersonCooper's obituary for his mother Gloria Vanderbilt. "What an extraordinary life. What an extraordinary mom. And what an incredible woman." pic.twitter.com/YXz66LOr7W

— Brian Stelter (@brianstelter) June 17, 2019
Trans women banned from track and field, intersex athletes restricted
World Athletics Council policy to go into effect March 31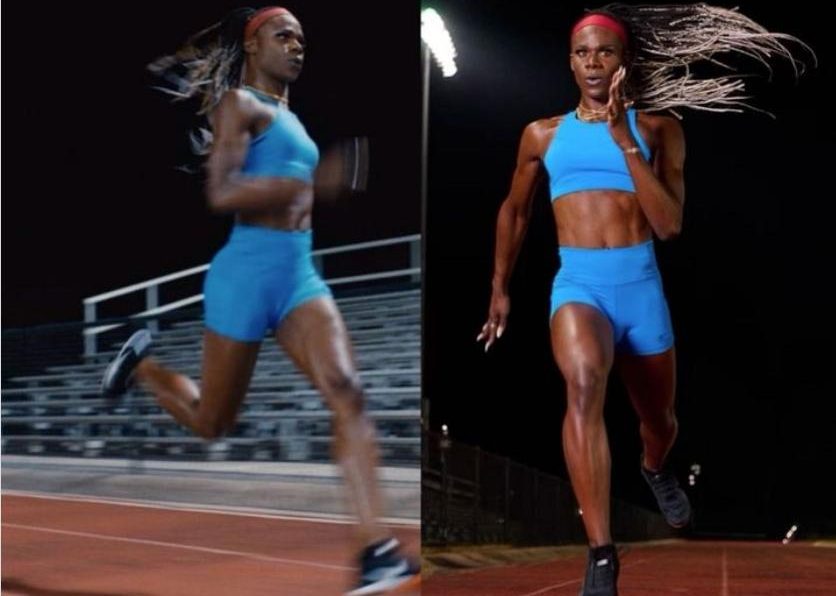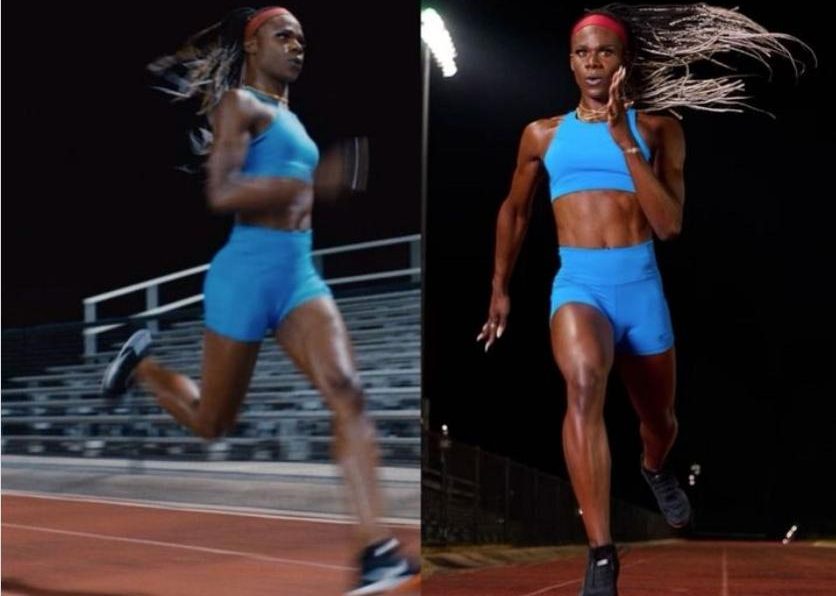 The organization that makes the rules for track and field meets around the world declared Thursday it will bar transgender women who have experienced male puberty from competing, a move that was anticipated following a similar trans ban issued last year by the governing body for world swimming.
As the Associated Press noted, at this moment there are zero trans women competing at the elite level of track and field. But the edict, which the World Athletics Council announced will take effect on the Transgender Day of Visibility, March 31, is crushing news for one hopeful.
In May 2019, CeCé Telfer won the 400m hurdles at the Division II championships and became the first out trans woman to win an NCAA title. She's been training ever since for her shot at the Olympics, despite being ruled ineligible for Beijing at the trials in 2021. The Jamaican-American had set a goal of qualifying for Paris in 2024. But the World Athletics ban ends that dream.
Telfer tweeted Thursday, "It feels as though the world stopped moving."
It feels as though the world stopped moving…

— CeCe Telfer (@CeceTelfer) March 23, 2023
Another ruling by the group will likely mean no shot at the Olympics for another Black woman athlete, two-time gold medalist Caster Semenya. The South African track icon is not trans, but because of her higher than typical testosterone levels, she has been barred from competing in her signature event, the 800m. World Athletics took that from her around the same time Telfer made history, in May 2019.
The group issued an eligibility ruling that prohibits female athletes like Semenya who have Differences in Sexual Development from competing in women's events, from the 400m to one mile (1600m), unless they reduce their testosterone levels. So, Semenya chose to run in longer events than she did previously. She finished 13th in her qualifying heat at 5,000 meters at world championships last year as she worked to adapt to longer distances, in preparation for Paris.
"I'm in the adaptation phase, and my body is starting to fit with it. I'm just enjoying myself at the moment, and things will fall into place at the right time," the South African runner told the AP.
That time may now never come. On Thursday, World Athletics announced athletes who have DSD will have to undergo hormone-suppressing treatment and maintain a testosterone level of below 2.5nmol/L for 24 months, in order to be eligible to compete in any event in the female category.
Semenya vowed following the 2019 ruling that she would never again take any testosterone suppressing medication, terming the rules discriminatory and unfair.
This new rule could impact not only Semenya but also as many as a dozen other elite runners, World Athletics President Sebastian Coe said. Among them, Olympic 200-meter silver medalist Christine Mboma of Namibia, who won a silver medal in Tokyo two years ago but didn't compete last year because of an injury. Mboma has not publicly stated whether she would be willing to undergo hormone therapy.
Like Semenya, Olympic 800-meter silver medalist Francine Niyonsaba of Burundi has said she will not undergo hormone suppression.
Even though Niyonsaba, Mboma and Semenya are not trans like Telfer and former Connecticut high school track athletes Andraya Yearwood and Terry Miller — who have been targeted in federal court by opponents of inclusion — there is one thing all these women have in common: They are all women of color, and all targeted for being too fast because of their natural gifts.
Chicago Blackhawks: No Pride jerseys over Russia concerns
Several of the team's players are Russian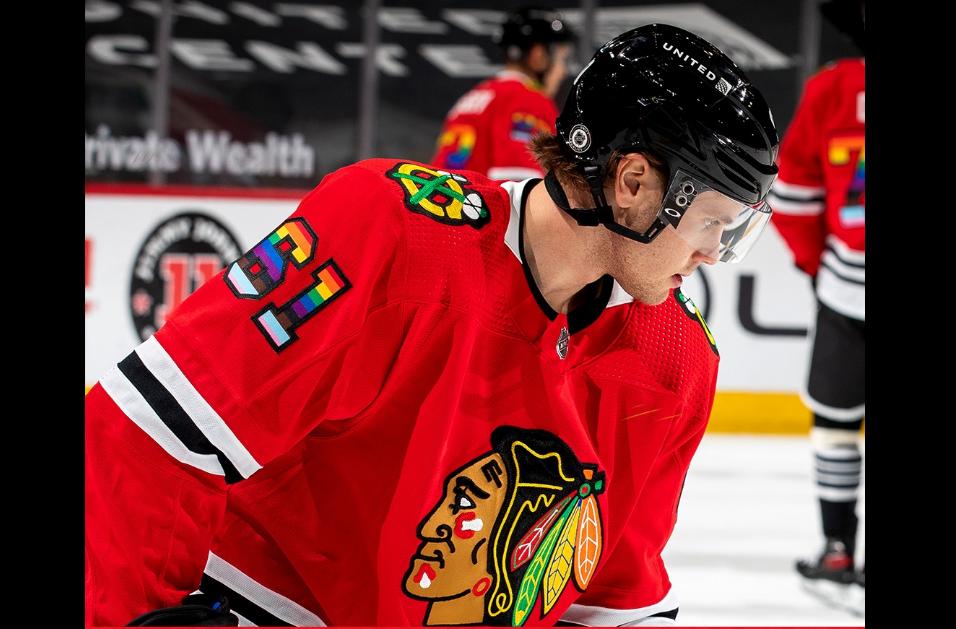 The National Hockey League's Chicago Blackhawks franchise have opted to not wear the team's Pride-themed warmup jerseys before Sunday's Pride Night game against the Vancouver Canucks based on security concerns over the recently expanded Russian law prohibiting mention of LGBTQ rights in Russia the Associated Press reported.
According to the AP, the decision was made by the NHL organization following discussions with security officials within and outside the franchise, according to a person familiar with the situation who spoke to the AP on Wednesday on condition of anonymity because of the sensitivity of the move.
Blackhawks defenseman Nikita Zaitsev is a Moscow native, and there are other players with family in Russia or other connections to the country the AP noted.
The team has participated in the LGBTQ themed part of the 'Hockey is for everyone' campaign and has in previous years set aside recognition for the LGBTQ community in Pride night celebrations.
The Blackhawks will not wear Pride-themed warmup jerseys before Sunday's Pride Night game against Vancouver because of security concerns. https://t.co/33idpM8BDD

— USA TODAY Sports (@usatodaysports) March 23, 2023
While the team will forgo the jerseys, the AP noted that DJs from the LGBTQ community will play before the game and during an intermission, and the Chicago Gay Men's Chorus also is slated to perform. There also are plans to highlight a couple of area businesses with ties to the LGBTQ community.
The decision by the team has sparked outage including Outsports editor Cyd Zeigler, who noted on Twitter that the NHL has an inclusion problem as the Chicago team joins the New York Rangers, who opted not to wear Pride jerseys or use Pride stick tape as part of their Pride night this past January despite previously advertising that plan. The Rangers' Pride Night was held 10 days after Ivan Provorov, the alternate captain for the National Hockey League's Philadelphia Flyers, opted out of participating in the team's Pride Night charity event before the game Tuesday, claiming a religious exemption based on his Russian Orthodox faith.
San Jose Sharks goalie James Reimer didn't take part in the Sharks Pride Night wearing Pride-themed jerseys in support of the LGBTQ community, telling multiple media outlets that support of the LGBTQ community runs counter to his religious beliefs.
Wow! that's insane. The #Blackhawks had no problem supporting Ukraine – with whom Russia is AT WAR -for a game.

But rainbows on Pride Night? "Oh what will Russia think??!?! We better not!"

The @NHL has a very serious LGBT-inclusion problem on its hands.https://t.co/qVAig47zeM https://t.co/QTjZulo8wa

— Cyd Zeigler (@CydZeigler) March 23, 2023
Reading 'Blue Hunger' is like watching a Stanley Kubrick film
Lush, dreamlike, and you won't be able to stop thinking about it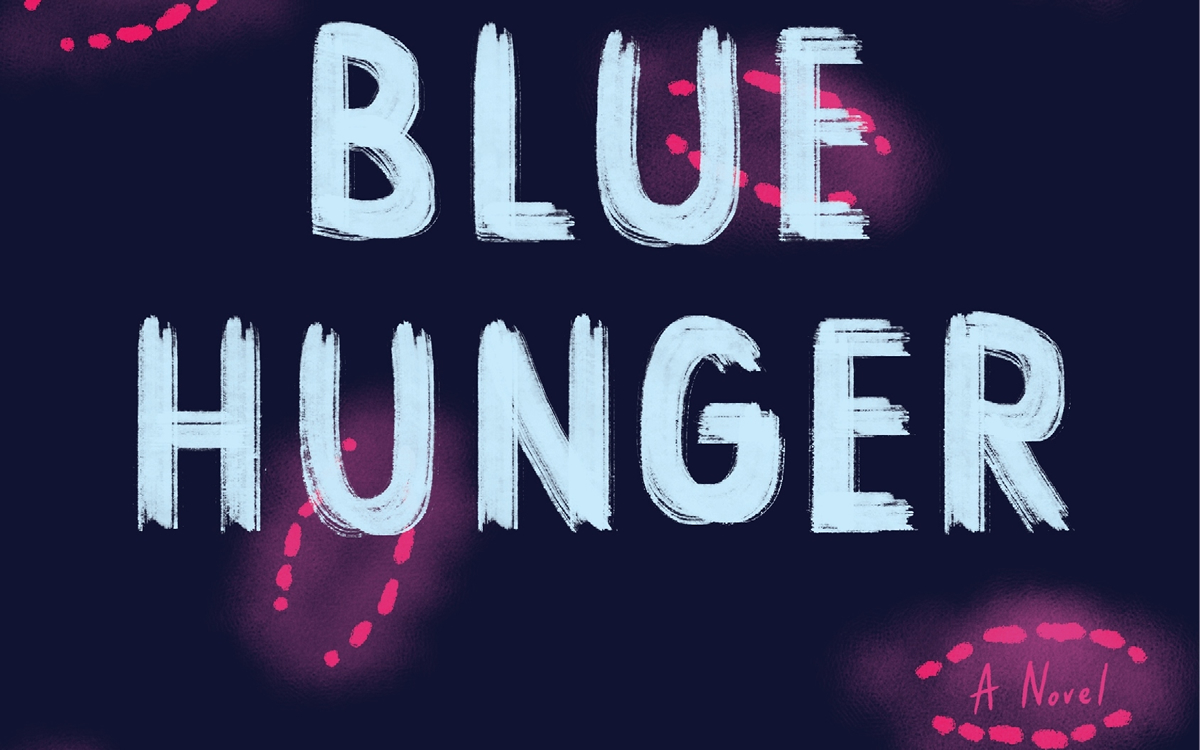 'Blue Hunger'
By Viola Di Grado, translated by Jamie Richards
c.2023, Bloomsbury
$27/ 216 pages
You can't stop thinking about it.
It's been rolling around in your mind since it happened and you can't stop. You replay it over and over, how it started, how it progressed, why it ended. You wonder if it'll happen again and in the new novel "Blue Hunger" by Viola Di Grado, you wonder if you truly want it to.

Shanghai was not her first choice for a place to live. Sometimes, she wasn't really even sure why she came there, except that it was Ruben's dream.
For months and months, he spoke of Shanghai, showed her maps, talked of a life as a chef living in a high-rise apartment, and he taught her a little bit of the language. She never fully understood why Ruben loved China and she never thought to ask before her other half, her twin brother, her only sibling died.
She was brushing her teeth when it happened. Now, weeks later, she was in his favorite city, a teacher of Italian languages in a Chinese culture, alone, friendless. Then she met Xu.
It happened at the nightclub called Poxx and she later wondered, with a thrill, if Xu had been stalking her. Xu claimed that she was a student in the Italian class, but though she was usually good with faces, she didn't remember the slender, "glorious" woman with milk-white skin and luminous eyes.
She did remember the first place she and Xu had sex.
It was a hotel, but Xu liked it outside, too; in public, on sidewalks, in abandoned buildings, and in crowded nightclubs. They took yellow pills together, slept together in Xu's squalid apartment; she told Xu she loved her but never got a reply except that Xu starting biting.
Xu had used her teeth all along but she started biting harder.
Soon, she was bleeding, bruising from Xu's bites, and seeing people in the shadows, and she began to understand that Ruben wouldn't have liked Xu at all.
You know what you want. You're someone with determination. And you may want this book, but there are a few things you'll need to know first.
Reading "Blue Hunger" is like watching a Stanley Kubrick movie. It's surreal, kind of gauzy, and loaded with meanings that are somewhat fuzzy until you've read a paragraph several times – and even then, you're not quite sure about it. Author Viola Di Grado writes of sharp, unfinished mourning with a grief-distracting obsession layered thickly on top, of control and submission, and while the chapters are each brief, they feel too long but not long enough. There are so many questions left dangling within the plot of this story, so many small bits unsaid, but also too much information of the mundane sort. You'll feel somewhat voyeuristic with this book in your hands, until you notice that the sex scenes here are humidly uber-fiery but not very detailed.
Overall, then, "Blue Hunger" is different but compelling, short enough to read twice, quickly. It's lush, dreamlike, and once started, you won't be able to stop thinking about it.
The Blade may receive commissions from qualifying purchases made via this post.