June 25, 2019 at 7:48 am EST | by Lou Chibbaro Jr.
Blade reporter robbed on street in Columbia Heights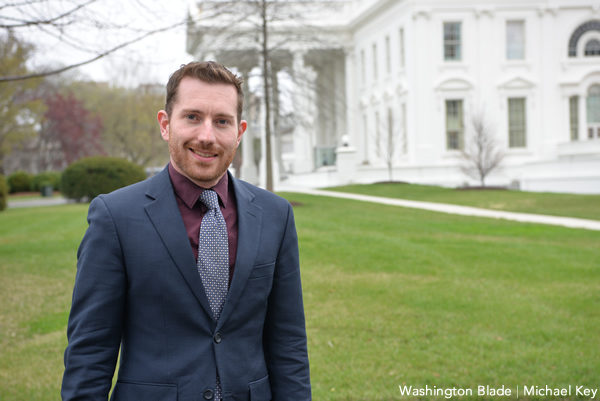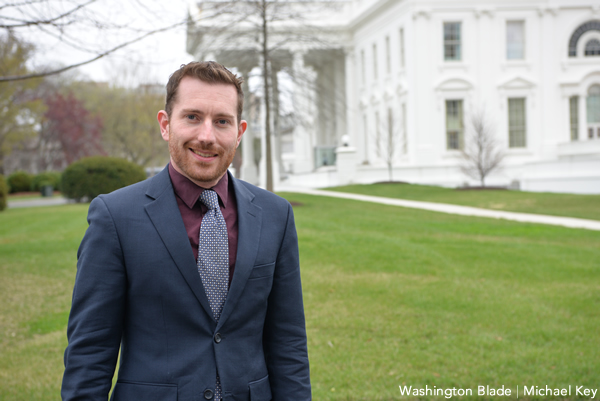 Washington Blade political reporter Chris Johnson became yet another victim in a crime spree hitting the D.C. LGBT community in the past two weeks when three male suspects on Monday shoved him to the ground while he was walking on 13th Street, N.W., in Columbia Heights near his home and stole his cell phone and wallet.
D.C. police arrested two of the three suspects believed to have committed the daytime robbery a short time after it happened when a nearby witness called 911 and police arrived while the suspects were still in the area. The third suspect fled before police could apprehend him.
Johnson, while shaken over the incident, was not injured. He said the three young men who committed the robbery did not make any reference to his sexual orientation and he does not believe he was targeted because he's gay. He said the three were not carrying a weapon.
A D.C. police spokesperson said one of the two arrested is a 17-year-old juvenile male of Southeast D.C. whose name will not be disclosed and the other is 21-year-old Jaleel Ware also of Southeast D.C. A police report says both were charged with robbery.
The robbery of Johnson came at the end of a two-week period in which at least five LGBT people were subjected to violent crimes or threats of violence. The most serious of the incidents was the June 13 murder of D.C. transgender woman Zoe Spears, 23, who was shot to death in Fairmount Heights, Md., just across the D.C. line near Eastern Avenue.
Prince George's County police, who are investigating the murder, say they have no suspects and no known motive for the killing.
The other incidents include the attack and assault of a gay male couple walking on U Street, N.W. by a group of nearly a dozen male suspects while one or more of them shouted anti-gay names at the couple. One of the victims was hospitalized after suffering two broken teeth.
During the same two-week period a transgender woman was assaulted by one of three suspects who called her anti-trans names while she was in a grocery store in the city's Eckington neighborhood. Another incident involved an unidentified male suspect who pulled out a gun and threatened three transgender women outside the Casa Ruby LGBT community center building on Georgia Avenue, N.W. None of the women were injured.
What appeared to be a sudden crime spree impacting the LGBT community prompted LGBT activists to hold a vigil against violence in Dupont Circle on June 21.