Prince William says it would be 'absolutely fine' if his children were gay
The Duke of Cambridge would still be 'worried'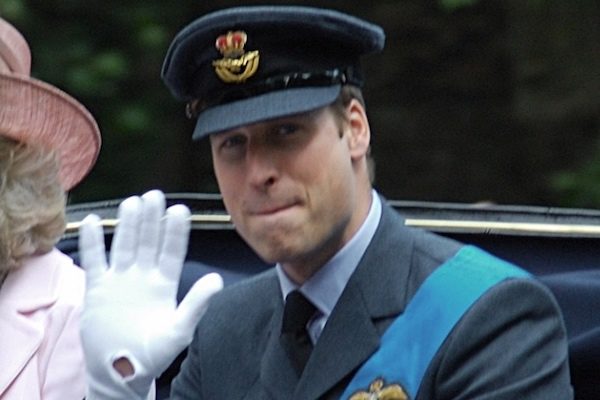 Prince William says it would be "absolutely fine by me" if any of his three children were gay.
The Duke of Cambridge visited the Albert Kennedy Trust on Wednesday to discuss LGBTQ youth homelessness. During his visit, Prince William was asked how he would feel if one of his children ever came out as gay.
"Do you know what, I've been giving that some thought recently because a couple of other parents said that to me as well," William replied via Express. "I think, you really don't start thinking about that until you are a parent, and I think — obviously absolutely fine by me."
Prince William did share that he would still be worried for his children since their lives are so public.
"The one thing I'd be worried about is how they, particularly the roles my children fill, is how that is going to be interpreted and seen," he added."So Catherine and I have been doing a lot of talking about it to make sure they were prepared."
He and his wife Kate Middleton are the parents to Prince George, 5, Princess Charlotte, 4 and Prince Louis, 1.
Biden announces pardons for thousands convicted of federal marijuana possession
"Too many lives have been upended because of our failed approach to marijuana.  It's time that we right these wrongs"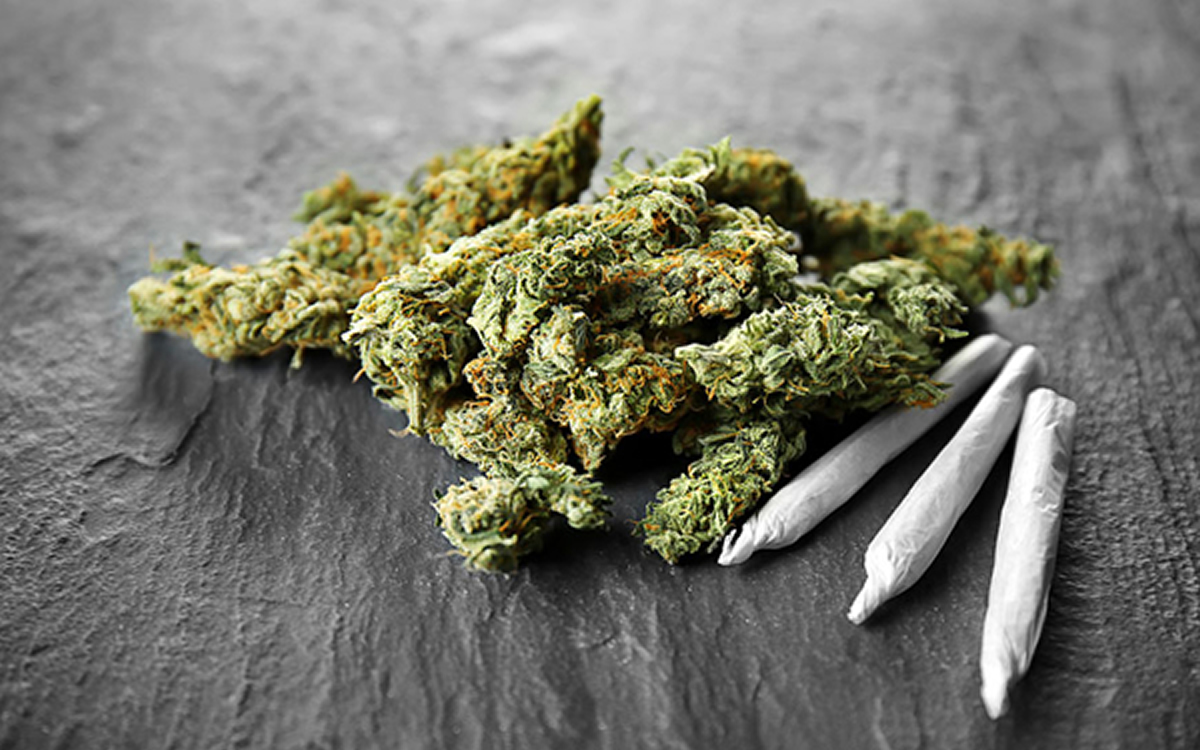 President Biden traveling in New York state on Thursday announced that he was granting a pardon of all prior Federal offenses of simple possession of marijuana.
Taking aim at federal conviction rates for marijuana possession, Biden noted in a statement released by the White House, "while white and Black and brown people use marijuana at similar rates, Black and brown people have been arrested, prosecuted, and convicted at disproportionate rates."
This announcement by the president comes roughly a month before the midterm elections that will decide whether the president's party can hold on to control of Congress. Democratic and progressive candidates have pushed the administration for action on this issue which which many Democratic activists have long called for.
The White House estimates will affect more than 6,500 people and in conjunction with his action today Biden is asking that all Governors to do the same with regard to state offenses.
First: I'm pardoning all prior federal offenses of simple marijuana possession. There are thousands of people who were previously convicted of simple possession who may be denied employment, housing, or educational opportunities as a result. My pardon will remove this burden.

— President Biden (@POTUS) October 6, 2022
Statement from President Biden on Marijuana Reform
As I often said during my campaign for President, no one should be in jail just for using or possessing marijuana. Sending people to prison for possessing marijuana has upended too many lives and incarcerated people for conduct that many states no longer prohibit. Criminal records for marijuana possession have also imposed needless barriers to employment, housing, and educational opportunities. And while white and Black and brown people use marijuana at similar rates, Black and brown people have been arrested, prosecuted, and convicted at disproportionate rates.

Today, I am announcing three steps that I am taking to end this failed approach.

First, I am announcing a pardon of all prior Federal offenses of simple possession of marijuana. I have directed the Attorney General to develop an administrative process for the issuance of certificates of pardon to eligible individuals. There are thousands of people who have prior Federal convictions for marijuana possession, who may be denied employment, housing, or educational opportunities as a result. My action will help relieve the collateral consequences arising from these convictions.

Second, I am urging all Governors to do the same with regard to state offenses. Just as no one should be in a Federal prison solely due to the possession of marijuana, no one should be in a local jail or state prison for that reason, either.

Third, I am asking the Secretary of Health and Human Services and the Attorney General to initiate the administrative process to review expeditiously how marijuana is scheduled under federal law. Federal law currently classifies marijuana in Schedule I of the Controlled Substances Act, the classification meant for the most dangerous substances. This is the same schedule as for heroin and LSD, and even higher than the classification of fentanyl and methamphetamine – the drugs that are driving our overdose epidemic.

Finally, even as federal and state regulation of marijuana changes, important limitations on trafficking, marketing, and under-age sales should stay in place.

Too many lives have been upended because of our failed approach to marijuana. It's time that we right these wrongs.
Comings & Goings
Conner promoted to manager of Scott Circle Communications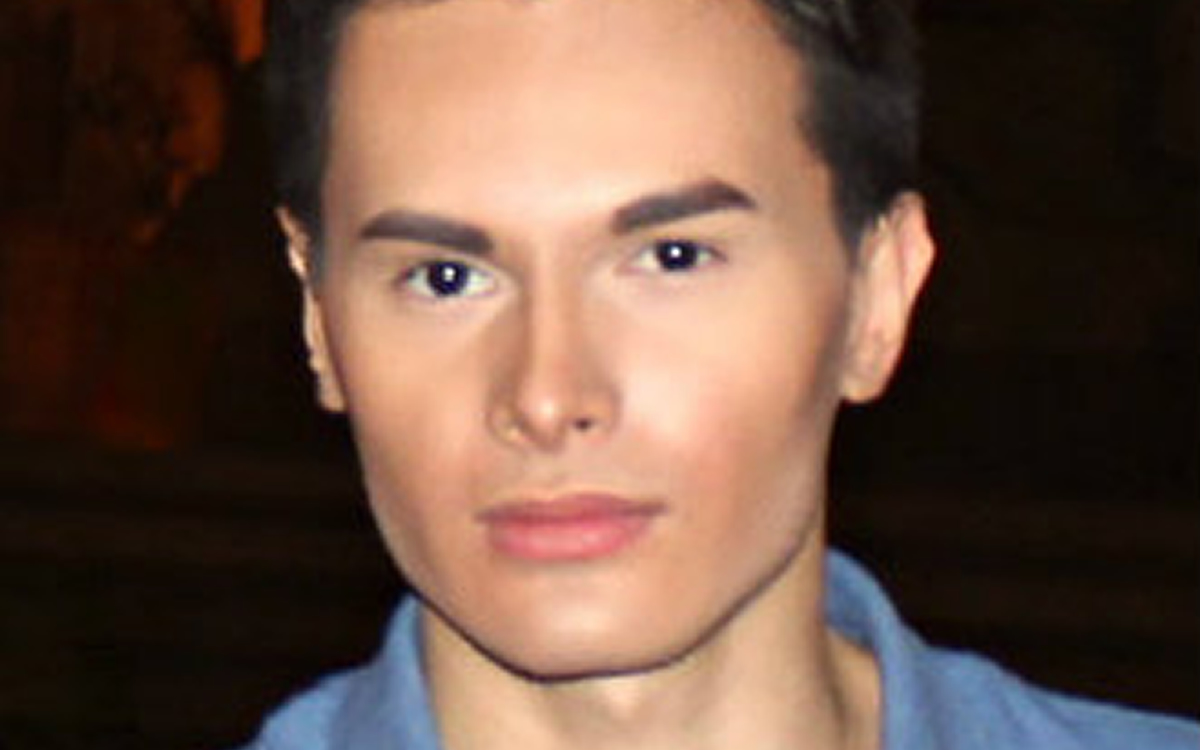 The Comings & Goings column is about sharing the professional successes of our community. We want to recognize those landing new jobs, new clients for their business, joining boards of organizations and other achievements. Please share your successes with us at: [email protected].
Congratulations to Robert Conner, promoted to manager of Scott Circle Communications. On his promotion Conner said, "I'm proud to be promoted to manager of Scott Circle Communications. Our clients are all mission-driven. I am fortunate to use my expertise to help clients communicate complex and urgent information to the public in order to help people learn about new research relating to their health, and the society around them. As an activist fighting for equality and LGBTQ causes, my daily work at Scott Circle Communications aligns with my overarching life goal of using communication to benefit the greater good by writing clearly to bridge misunderstandings."
Conner previously worked at SKDKnickerbocker in D.C. Prior to that he had been an intern in the office of Sen. Bob Casey (D-Pa.). He has had a number of speaking engagements with the Public Relations Society of America (PRSA) and received a bronze Bulldog Award for Best Media Relations Campaign 2022. He served as chair of the volunteer engagement committee of the Human Rights Campaign in Greater Philadelphia.
Conner earned his bachelor's degree in political science from Swarthmore College, Swarthmore, Pa.
Congratulations also to Christopher Rudolf who joined Atlantic Shores Sotheby's International Realty in Ocean City, Md. Rudolph is a licensed Realtor in Maryland and Delaware specializing in the beaches and coastal areas of Worcester County, Md., and Sussex County, Del. He said, "I have been assisting buyers and sellers of real estate in our area since 2015. I thoroughly enjoy helping people achieve their dreams of coastal property ownership. The Maryland/Delaware seashore is a very cool place that I like to call home, and teaching people about the history and attractions of the region is a lifelong passion of mine."  
In addition to real estate in the warm months, Rudolf works part-time as a manager at The Kite Loft of Ocean City. He was appointed to the Ocean City Board of Zoning Appeals in 2013 by Ocean City Mayor Rick Meehan, and recently was elected chair of the board.  
He earned his bachelor's degree in political science from Salisbury University in Maryland.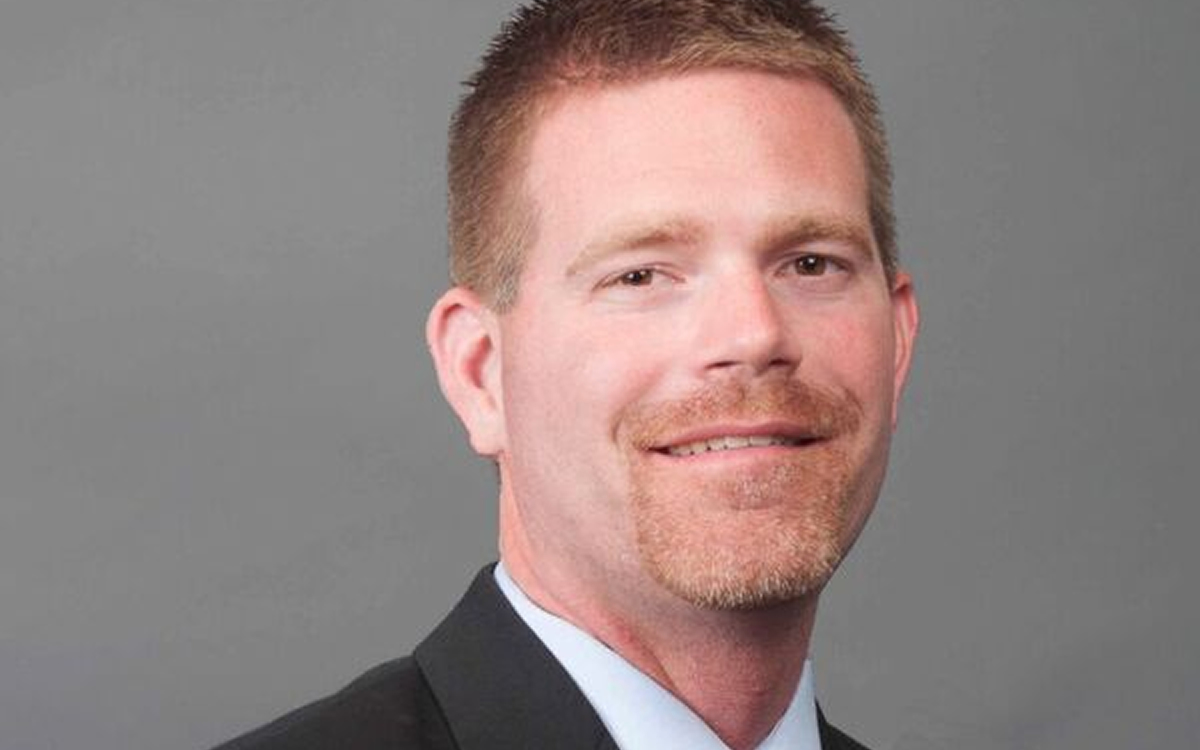 Human rights groups condemn victimization of LGBTQ, intersex people in Zambia
Country's Catholic archbishop backs anti-gay campaign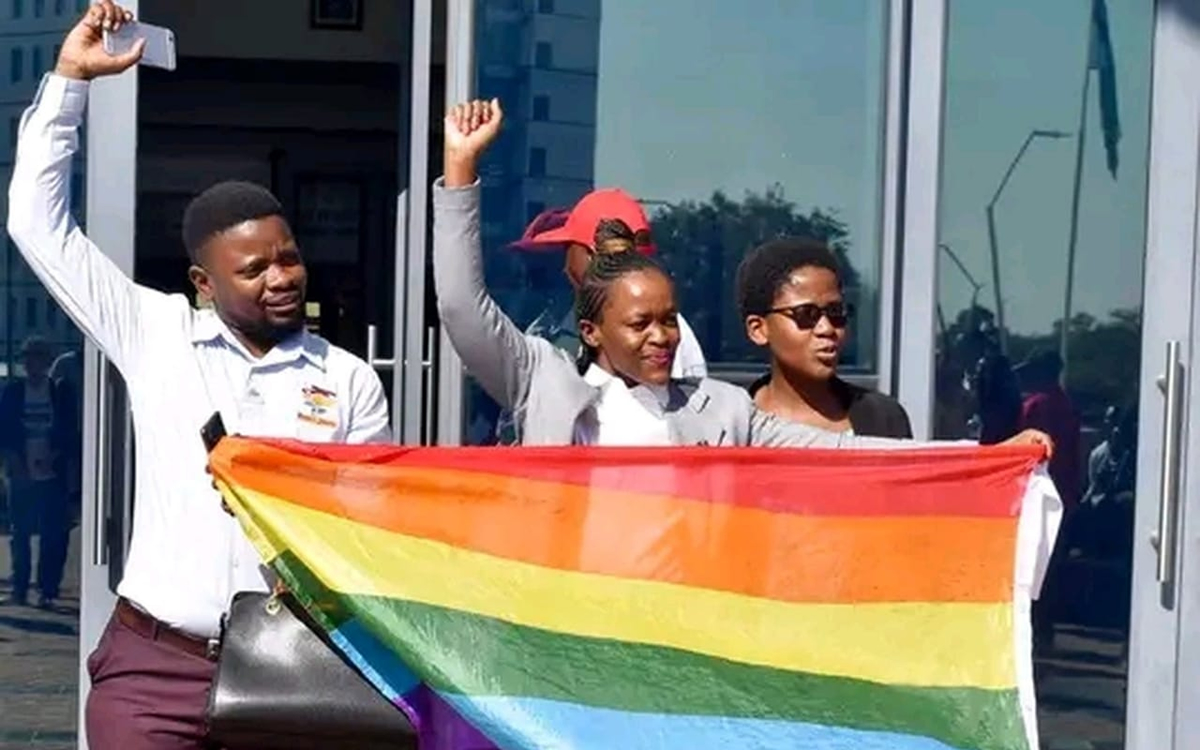 Human rights organizations and activists have condemned the continued victimization of LGBTQ and intersex people in Zambia.
Anti-LGBTQ and intersex sentiments have been gaining momentum in recent weeks, including Dr. Brian Sampa's #banbeardtobeard campaign in relation to gay couples. Alick Banda, the archbishop of the Catholic Diocese of Lusaka, and other Zambian religious leaders have also echoed these sentiments.
"In the last 12 months, we have witnessed an increase in the number of incidents and events that promote LGBTQ tendencies contrary to the laws of Zambia and our Zambian culture. Additionally, there has been an increase in the number of incidents of sodomy where boys and men are raped by fellow boys and men with impunity," said Banda on Sept. 25. "We have witnessed several cases of sodomy and homosexuality on the increase in our society much to the displeasure and disapproval of the general public. Unfortunately, the law enforcement agents and the president who took an oath to protect the Constitution seems to be paying a blind eye. The question that begs an answer is, is it by design or by default."
Consensual same-sex sexual relations remain criminalized in Zambia.
President Hakainde Hichilema last month reiterated his government does not support LGBTQ and intersex rights in response to Sampa's protest.
The Global Interface Network, a global NGO that promotes safety and inclusion for all people of faith and especially for people who suffer discrimination because of their sexual orientation, criticized Banda's comments.
"The statement by the archbishop has the potential to further escalate violence and we are deeply concerned for the wellbeing and safety of members of the 2SLGBTQIA+ community in Zambia," said the Global Interface Network in a statement it released on Sept. 26. "Religious leaders are the shepherds of their flocks and have a responsibility to provide guidance, care and support to the faith community. Although we understand that for the Archbishop of Lusaka, same sex sexualities and non-normative gender identities are unfamiliar, we do not believe that it is appropriate, especially in a context in which people are already marginalized and subjected to violence and discrimination, for the archbishop to put his stamp of approval on further violence."
The Global Interface Network in its statement encouraged Banda and the country's Catholic Church "to enter into a process of fellowship and discernment alongside 2SLGBTQIA+ people of faith and skilled dialogue facilitators in Zambia and to collectively grow in the mission to offer compassion, care and love to the most vulnerable."
"The people of Zambia, just as it is the people of the African continent, deserve an opportunity to see humanity beyond heterosexuality," it said. "That opportunity has the potential for a reclamation of the African people's history of dealing with diversity, an opportunity of understanding beyond the common narrative of dehumanization."
Mino, a Zambian LGBTQ and intersex activist, said Sampa has been sharing misleading information on his social media platforms that has influenced religious leaders and others across the country.
"The leader of this ban homosexuality movement has jumped from one cause to the other without success and unfortunately, this has seen him get heavy backing from people who share similar religious views. The whole thing has not been objective, the information he is disseminating is highly inaccurate, and full of untruths about 2SLGBTQIA+ persons. Sadly, the church and in a way the State has also jumped on this bandwagon," said Mino.
"Nevertheless, despite the current situation facing the 2SLGBTQIA+ community in Zambia, it is my hope that this opens a balanced dialogue of issues of sexuality and gender," added Mino. "People must have accurate information on who we are as people and begin to see us as human beings with lives, families, interests, jobs, struggles, just like any other person as currently the 2SLGBTQIA+ community has been reduced to being only sexual beings and cannot be seen beyond that."
Daniel Itai is the Washington Blade's Africa Correspondent.