August 4, 2019 at 5:20 am EDT | by Staff reports
Deadline looms for LGBT ACA protections rollback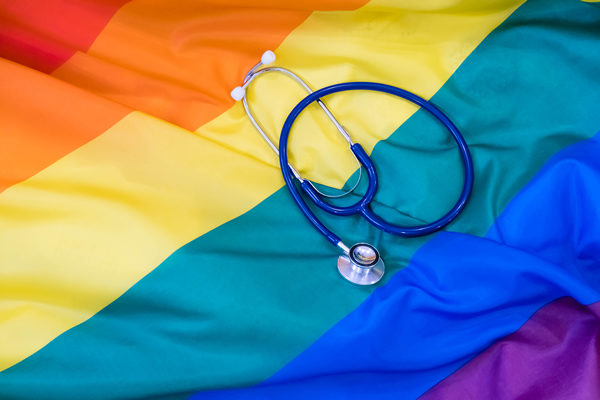 BOSTON —  The Fenway Institute of Fenway Health last weekend released a policy brief outlining the harm to LGBT people likely to result from a new health care regulation proposed by the Trump administration in July. 
The public has until Aug. 13, to offer comment on the proposed regulation and authors of the brief urge health care professionals and advocates to submit comment urging the Trump Administration to reconsider the proposal.
On June 14, the Trump Administration released a proposed regulation that would reverse the 2016 final rule implementing the nondiscrimination provision of the Affordable Care Act (ACA). That measure, known as the 2016 Section 1557 rule explicitly prohibits gender identity discrimination, including discrimination against intersex and non-binary people, in health care facilities and programs receiving federal funding. The rule also prohibits some forms of sexual orientation discrimination that take the form of sex stereotyping.
"Initial news reports about the proposed rule characterized it as anti-transgender," said Fenway Institute Health Policy Fellow Katherine Laurila, author of the brief, titled "New rule proposes removal of LGBT nondiscrimination provisions from Section 1557 and other health care regulations." "But the scope of the proposed regulation extends far beyond the gender identity and sex stereotyping provisions of the 2016 nondiscrimination provisions of Rule 1557."
Included in the Trump administration proposal are provisions that would revise several other important health care regulations that explicitly prohibit both sexual orientation and gender identity. If finalized, the proposed rule would remove explicit sexual orientation and gender identity nondiscrimination provisions from:
Regulations governing the health insurance exchanges, including 34 federally facilitated exchanges and 17 state exchanges
Regulations governing Qualified Health Plan
Medicaid regulations, including language that explicitly prohibits sexual orientation and gender identity discrimination in Medicaid enrollment and availability of services, and language highlighting the importance of access and cultural considerations that calls on states to care for LGBT patients and others in a culturally competent manner
Regulations governing the access to services provided by the Program of All-Inclusive Care for the Elderly.
Anti-LGBT discrimination in health care is widespread, correlates with poorer health and well-being for LGBT people, and makes LGBT people less likely to access health care, Fenway reports.