September 17, 2019 at 2:27 pm EDT | by Lou Chibbaro Jr.
Two versions of bill to ban LGBT panic defense introduced in D.C. Council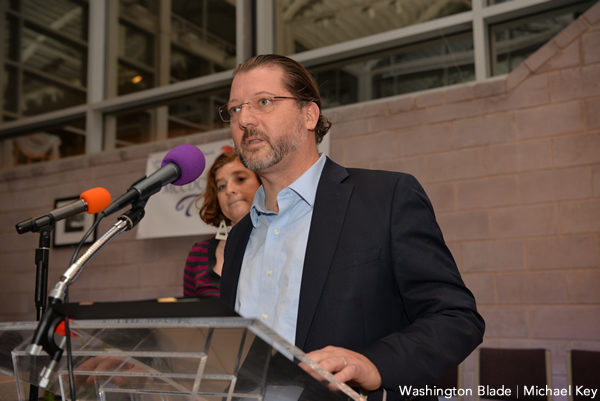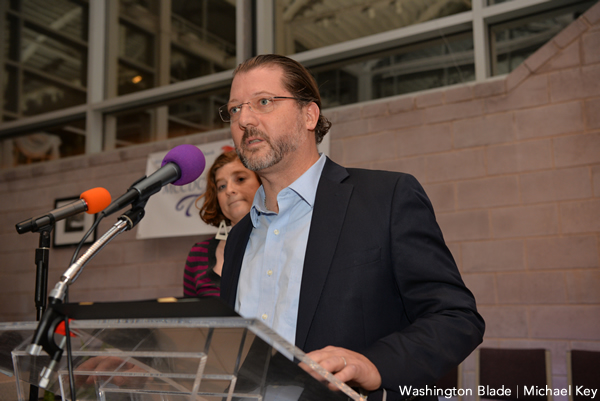 D.C. Council Chair Phil Mendelson (D-At-Large) and Council member David Grosso (I-At-Large) introduced separate versions of a bill this week calling for banning the so-called LGBT panic defense in criminal trials in the District.
Eight states, including California and New York, have passed laws banning the LGBT panic defense, in which defense attorneys often ask juries to find that a victim's sexual orientation or gender identity is to blame for a defendant's criminal act, including murder.
The attorneys have argued that their clients "panicked" after learning the person against whom they committed a violent crime was gay or transgender, prompting them to act in a way they believed to be a form of self-defense.
Grosso's version of the bill, which he first introduced in 2017, has died in committee two years in a row. Unlike the bills passed in other states, Grosso's bill would expand the categories of crime victims for which the panic defense would be banned from sexual orientation and gender identity to include race, color, religion, national origin, gender, and disability.
Mendelson's version of the bill, the Sexual Orientation and Gender Identity Panic Defense Prohibition Act, limits the categories to sexual orientation and gender identity and expression.
For the past two years Grosso has called his bill the Secure A Fair & Equitable Trial Act. The version he introduced at Tuesday's D.C. Council session is called the Tony Hunter and Bella Evangelista Panic Defense Prohibition Act.
It's named after suburban Maryland resident Tony Randolph Hunter, a gay man who died from a head injury sustained from a fall after witnesses said he was attacked and assaulted by a 20-year-old man while walking to a D.C. gay bar in 2008; and Bella Evangelista, a transgender woman who was shot to death on a D.C. street in 2003 by a 22-year-old man. The perpetrators in both cases attempted to use the panic defense after their arrest.
"This legislation would end the use of such arguments in the District of Columbia," Grosso said at Tuesday's Council meeting after introducing his bill. He said the wording of his bill is modeled after language proposed by the American Bar Association.
"I'm a passionate supporter of the human rights of criminal defendants, a fair and swift trial, and alternatives to incarceration," he said. "All of that is possible, though, without resorting to a defense that is premised on bias against lesbians, gay, bi and transgender individuals," Grosso told his Council colleagues. "A defense that exploits bias simply should not be acceptable."
Mendelson, who introduced his bill on Monday, is open to working with Grosso and the Council's Committee on the Judiciary and Public Safety, where both bills were expected to be referred, to develop a single bill acceptable to all parties, according to Lindsey Walton, his spokesperson.
"We as a government must do all that we can to protect populations whose very existence can be taken advantage of," Mendelson said in a statement accompanying his bill. "It is unacceptable for bigots to claim panic as a defense, as if the victim was at fault for the bias-related crime," he said.
Councilmember Charles Allen (D-Ward 6), who chairs the Judiciary and Public Safety Committee, signed on as a co-introducer to both bills. Although Allen has said a backlog of other bills prevented him from scheduling a hearing on Grosso's bill, LGBT activists who have met with him recently said he has promised to place the legislation on a fast track this fall.
Allen is among six Council members to join Grosso as co-introducers of the Tony Hunter and Bella Evangelista Panic Defense Prohibition Act. The others include Council members Brianne Nadeau (D-Ward 1), Robert White Jr. (D-At-Large), Brandon Todd (D-Ward 4), Mary Cheh (D-Ward 3), and Elissa Silverman (I-At-Large).
At Tuesday's Council session, four additional Council members signed on to the bill as co-sponsors, indicating the version of the bill eventually agreed upon likely has 11 sold votes for passage in the 13-member Council. The co-sponsors include Council members Anita Bonds (D-At-Large), Jack Evans (D-Ward 2), Kenyan McDuffie (D-Ward 5), and Vincent Gray (D-Ward 7).
Dupont Circle Advisory Neighborhood Commissioner Mike Silverstein, who is a member of the citywide ANC LGBT Rainbow Caucus, said activists who have been urging the Council to pass a ban on the LGBT panic defense viewed with interest the fact that two bills to ban the defense have been introduced.
"We don't want to take sides at this early stage, but we're glad that they are putting this issue on the legislative fast track," he said. "There is no more important issue to us than the safety of members of our community."
Among those who have announced support for the Grosso bill are David Mariner, executive director of the D.C. LGBT Center; D'Arcy Kemnitz, executive director of the National LGBT Bar Association; and Sasha Buchert, senior attorney at the national LGBT litigation group Lambda Legal.
"This bill would prohibit the misuse of a victim's identity as an excuse for perpetrating a murder or violence," Buchert said in a statement. "These defenses simply have no place in our legal system and it is time for them to go," Buchert said.