October 3, 2019 at 4:58 pm EDT | by Brian T. Carney
New Netflix series 'The Politician' muddled by inconsistent tone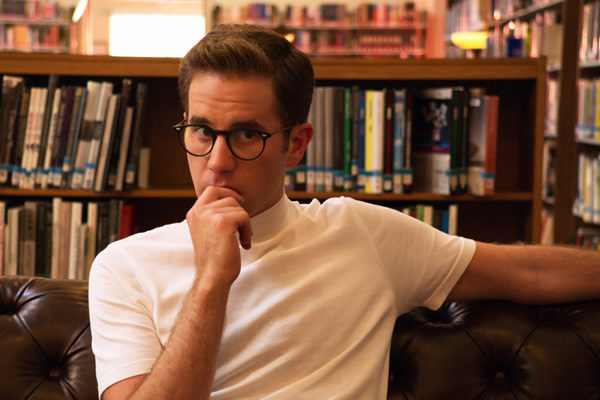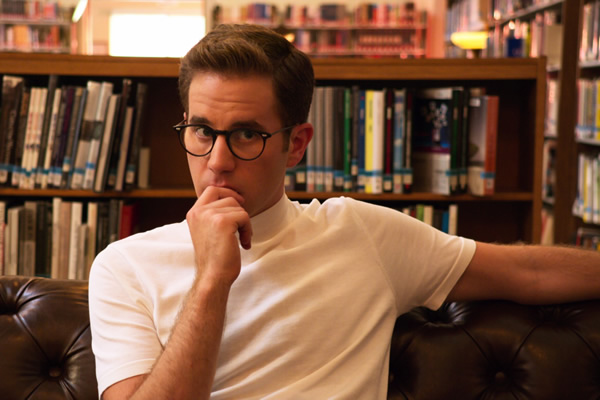 If a camel is what a horse designed by a committee looks like, then the "The Politician" must be what a television show designed by a committee looks like. With three writer/creators (Ryan Murphy, Brad Falchuk and Ian Brennan), six directors and a squadron of producers, the new eight-episode series now streaming on Netflix never finds a consistent tone or steady pace. Instead it lurches awkwardly from incident to incident without finding a satiric target or a dramatic story arc.
"The Politician" is about the electoral ambitions of Payton Hobart, a wealthy high school senior in Santa Barbara who decided when he was a young child that he was going to be president of his high school class and then attend Harvard on the way to his ultimate goal of becoming president of the United States. The series references several pop culture milestones (including "Election" with Reese Witherspoon as Tracy Flick and "The Graduate" with Dustin Hoffman and Katherine Ross), but never establishes an identity of its own.
It's not clear if the show is supposed to be a satire, a comedy or a drama. A satire would require faster pacing and a sharper point-of-view; a comedy would require a lighter touch and regular laughs; a drama would require more serious themes and fully developed characters. Given the moody pacing and heavy subject matter (including teen suicide, kidnapping, abusive parents, murders and attempted murders, and Munchausen-by-proxy syndrome), the production team seems to be leaning toward drama, but it's hard to identify with the inconsistent and unsympathetic characters.
The problems with tone and pacing get emphasized by some odd writing choices. The show begins at the start of Payton's senior year of high school, but he's simultaneously running for office (an event that normally takes place in the spring of junior year) and getting college admission letters (an event that doesn't happen until spring of senior year). Further, Payton and his rival are obsessed with polling data, but it would be impossible for the student pollsters to generate any meaningful information, especially with the frequency that Payton demands. In a satire, these inconsistencies would be part of the fun; in a drama, they undermine the believability of the characters and the situation.
Without a strong show runner, there are also minor but annoying inconsistencies between (and even within) episodes. Character accents come and go, as do Payton's glasses.
It's also odd that the election takes place in the middle of the series. This makes the final episodes seem superfluous, especially the last episode which serves as a spoiler-laden trailer for what appears to be the series' second season.
The series also has an oddly sex-negative tone. The students at St. Sebastian High School all talk a good game about inclusivity, diversity and sexual and gender fluidity, but all of the characters (teen-aged and adult) are trapped in manipulative and transactional relationships. Love of any sort is an empty promise and sex is at best a guilty pleasure. Payton even blackmails a former male lover.
The production team does get credit for pulling together a diverse cast, which includes a trans actor and several actors with disabilities. The cast is led by out actor Ben Platt (the "Pitch Perfect" movies and "Dear Evan Hansen" at Arena Stage and on Broadway), but the lack of a strong vision for the series undermines his performance. It's not clear if he's supposed to be Frankenstein (as is implied in the clever opening credits) or Hannibal Lecter (Payton accuses himself of being a sociopath) or Pinocchio (the puppet who needs to get in touch with his emotions). It also doesn't help that Platt and his castmates are not particularly believable as teenagers.
Despite these problems, some of the cast members do turn in fine performances. Lucy Boynton (who played Freddie Mercury's girlfriend in "Bohemian Rhapsody") shines as Astrid Sloan, Payton's political and romantic rival. Her finely detailed performance creates an interesting three-dimensional character that offers a tantalizing glimpse of what the series could have been. Boynton is given great support by Dylan McDermott ("American Horror Story") and January Jones ("Mad Men") as her materialistic parents. Rahne Jones also brings great energy and sly humor to her role as an opportunistic student politician.
Unfortunately, Jessica Lange is wasted as Dusty Jackson, the monstrous grandmother of Payton's running mate. She's reduced to playing yet again the standard Ryan Murphy role of the evil Southern mama/nana who gives long expository monologues and dances to golden oldies.
Despite some enjoyable moments, "The Politician" does not live up to the promise of its interesting premise. Since Murphy signed a two-year deal for the series with Netflix, let's hope Payton's future campaigns are more exciting than this one.