October 4, 2019 at 7:55 am EDT | by Staff reports
Hamburger Mary's franchisee alleges discrimination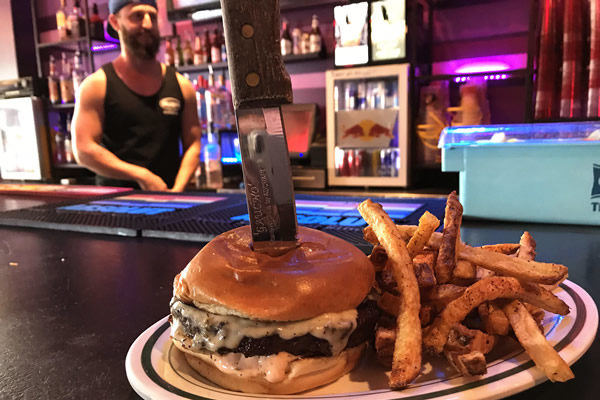 HILLSBOROUGH COUNTY, Fla. — A former franchise owner of popular gay-themed burger restaurants is suing the Florida Department of Health for discrimination in a case involving a local hepatitis A scare, ABC Action News reports.
Kurt King, who owned Hamburger Mary's Restaurant Bar and Grille in Ybor City, alleges the health department and Dr. Douglas Holt, Hillsborough County's public health boss, "treat homosexual persons differently as demonstrated by the false reporting of Hepatitis A," according to the lawsuit.
"We were definitely targeted for just being LGBTQ," King told ABC Action News shortly after his lawyer electronically filed the lawsuit in Hillsborough County Monday afternoon.
The civil lawsuit references a public warning issued by the Hillsborough County Health Department in October 2018 about a Hamburger Mary's worker who tested positive for hepatitis A.
But King has accused the agency of false reporting. He previously said lab test results his employee sent him show the hepatitis A test was not positive and shared those test results with Anchor Wendy Ryan during a sit-down interview that aired on ABC Action News in early 2019.
A Dirty Dining investigation earlier this year uncovered the Hillsborough County Health Department never told the public about four other local restaurants with workers who tested positive for hepatitis A during the same time period.
At the time, Holt told ABC Action News the public had no right to know the names or locations of those other restaurants and insisted hepatitis A cases were more prominent among gay men.
ABC Action News reached out to the health department and Dr. Holt for comment on the lawsuit Monday night but have yet to hear back.