Comings & Goings
Ortiz lands at LMO Advertising; Ryan to ACLI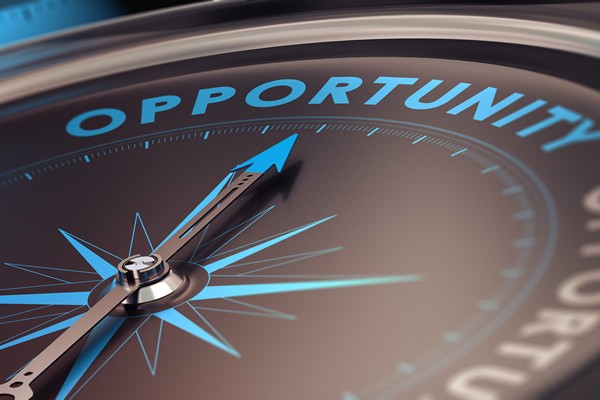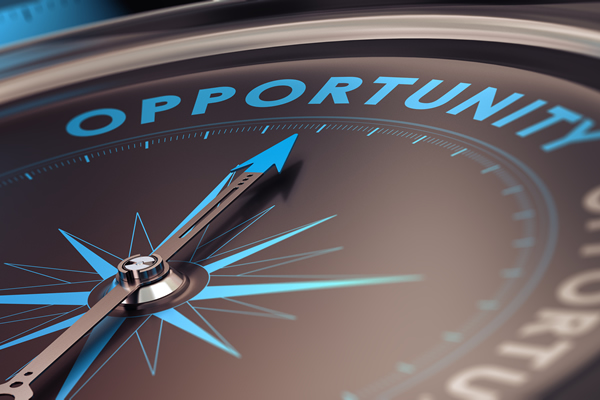 The Comings & Goings column is about sharing the professional successes of our community. We want to recognize those landing new jobs, new clients for their business, joining boards of organizations and other achievements. Please share your successes with us at: [email protected].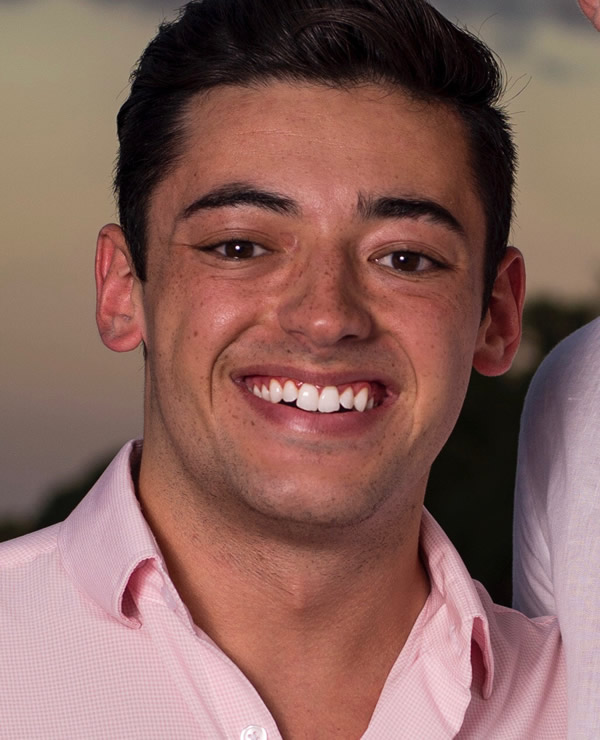 Congratulations to Jake Amador Ortiz who has begun his new position as Media and Marketing Strategist with LMO Advertising. LMO is located in Arlington, Va., and according to its website is "a fully integrated marketing agency that helps companies capture market share, increase demand, launch new products, differentiate themselves, and drive their business into the future." On taking the position he said, "I'm so excited to be joining such an established advertising agency. I'm looking forward to expanding my knowledge in marketing and media with their amazing team."
Ortiz has worked as a New York digital marketing intern for iHeartRadio and created multiple social media campaigns to promote popular music artist playlists and cultivated more than 5,000 impressions. He researched and presented marketing strategies and outreach operations to corporate executives to improve the company against other large competitors and assisted in celebrity photo shoots, promotional events, and high-profile concerts. He has worked as a D.C. brand ambassador for them.
Ortiz is a recent graduate of George Washington University earning a bachelor's in communication. While in school he was a division 1 athlete in swimming and diving where he was selected by his peers as senior captain and a representative to the Student Athlete Advisory Committee. There he worked to make student athletes voices heard across the university. He was on the GW teams that were Atlantic 10 Conference, Men's Swimming and Diving Champions (2017, 2018, and 2019). He volunteered with the Adapted Swimming Program, Arlington Parks & Recreation.
Congratulations also to Vincent Ryan who recently relocated from Delaware to Washington, D.C., to begin his new position with the American Council of Life Insurers, (ACLI). He will work as a legislative director responsible for all legislative, regulatory and political affairs for the organization and member companies in an assigned region. According to its website, "ACLI advocates on behalf of 280 member companies dedicated to providing products and services that promote consumers' financial and retirement security. ACLI represents member companies in state, federal and international forums for public policy that supports the industry marketplace and the families that rely on life insurers' products for peace of mind. ACLI members represent 95 percent of industry assets in the United States."
Previously, Ryan worked as senior adviser to the Delaware Commissioner responsible for managing all legislative and public affairs for the Delaware Department of Insurance. Among his other responsibilities he assisted the department in rate review and negotiation process for Affordable Care Act Exchange plans, including liaising with congressional delegations and CMS administrators. Prior to that, Ryan worked as a litigation paralegal for Duane Morris LLP in Philadelphia.
Ryan has been a longtime activist in Delaware politics and is a fundraising professional having raised money for among others Hillary Clinton, Phil Murphy, Ralph Northam, and the Delaware Democratic Party. He has a bachelor's degree from the University of Delaware and received a Hancock Presidential Achievement Scholarship.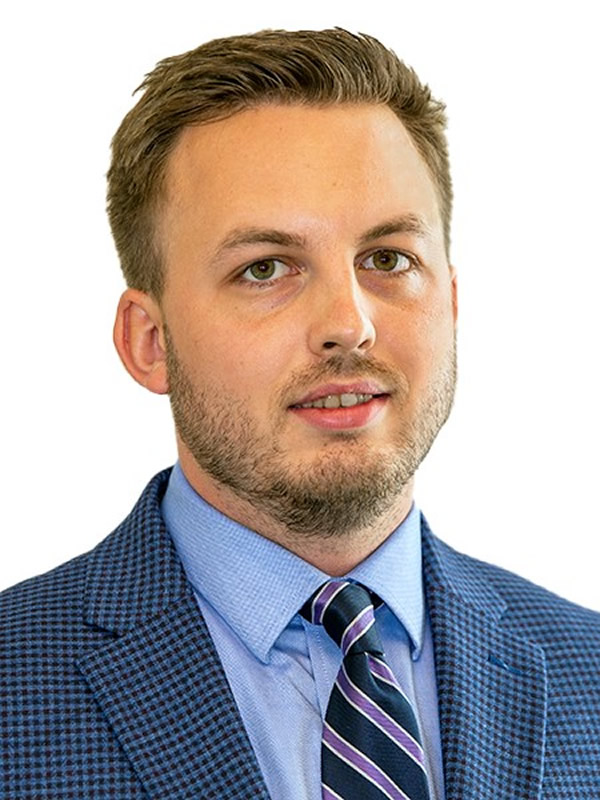 Prince George's County library system launches banned book club
First discussion to take place in Hyattsville on June 14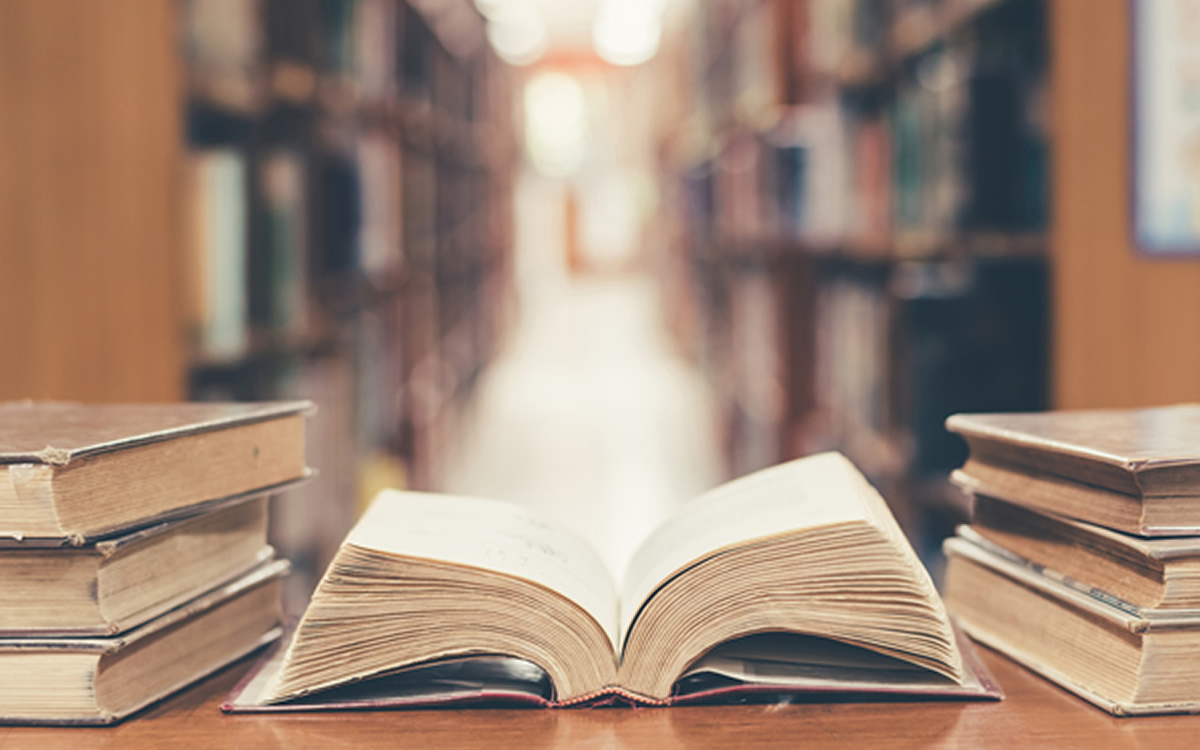 The Prince George's County Memorial Library System has launched its Rock Banned Book Club.
The club will feature monthly discussions of the 13 top banned books from 2022, most of which focus on LGBTQ-specific themes.
The club's first discussion, which will take place at the Hyattsville Branch Library on June 14, will be on "Gender Queer: A Memoir" by Maia Kobabe.
Kobabe's memoir won the 2020 American Library Association Alex Award and recounts Kobabe's exploration of gender identity and sexuality through adolescence and adulthood. According to the American Library Association, the book faced the most censorship challenges of any novel at 151.
"We're seeing nationally the highest rate of challenges to books in libraries since the data has been collected by the American Library Association," Nicholas Brown, acting co-chief executive officer of the library, said. "I think what happens with all of the discourse around book banning is that, oftentimes, not everyone participating in that discourse is actually taking the time to read the full works and discuss them and understand where the author might be coming from and whose stories are being reflected in these books."
Along with the book club, the library system is hosting a Pride celebration at the Hyattsville branch on Saturday from 12 – 4 p.m. It will feature a panel discussion, vogue and runway workshops, free HIV testing and more.
The library system will host its second annual Rainbow Festival on June 24 from 11 a.m. to 2 p.m. at the Bowie Branch Library with family-friendly events like craft stations, story time and a live DJ. In April, the library system won a Top Innovator Award from the Urban Libraries Council for its banned books campaign.
"I think a lot of folks don't always realize that your local public library is kind of the front line of democracy and we always have been," Brown said. "Public libraries across the country are very united on this and if the right to read continues to be under threat like it's been, it is not a good time for the state of our democracy."
Bowser: No credible threats to D.C. Pride events
Mayor spoke with the Blade after flag-raising ceremony at the Wilson Building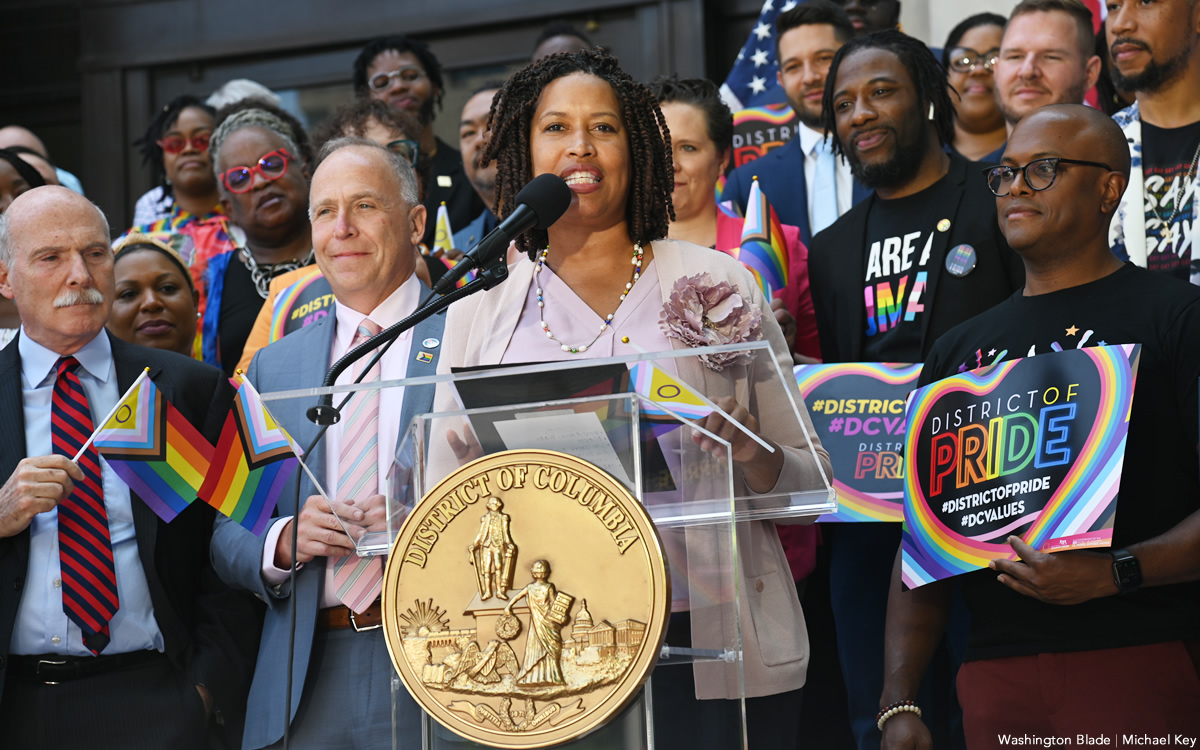 D.C. Mayor Muriel Bowser on Thursday said authorities have not received any credible threats to upcoming Pride events.
"We don't have any to report," she told the Washington Blade.
"MPD is constantly working with all of our agencies to make sure we have safe special events and we're going to keep going with our planning, like we do every year," added Bowser. "There's always a scan for any threats to the District."
Bowser spoke with the Blade after she joined D.C. Council Chair Phil Mendelson, Council members Anita Bonds, Charles Allen, Kenyon McDuffie and Zachary Parker, D.C. Attorney General Brian Schwalb, D.C. Mayor's LGBTQ Affairs Office Director Japer Bowles and other officials and activists in raising the Progress Pride flag in front of the Wilson Building.
The Blade last month reported D.C. police are investigating a bomb threat a Twitter user made against the annual District Pride concert that will take place at the Lincoln Theater on June 29. Bowles in a May 19 statement said his office reported the tweet, but further stressed that "no credible threat at this time has been made."
Moore issues Pride month proclamation
Governor on May 3 signed Trans Health Equity Act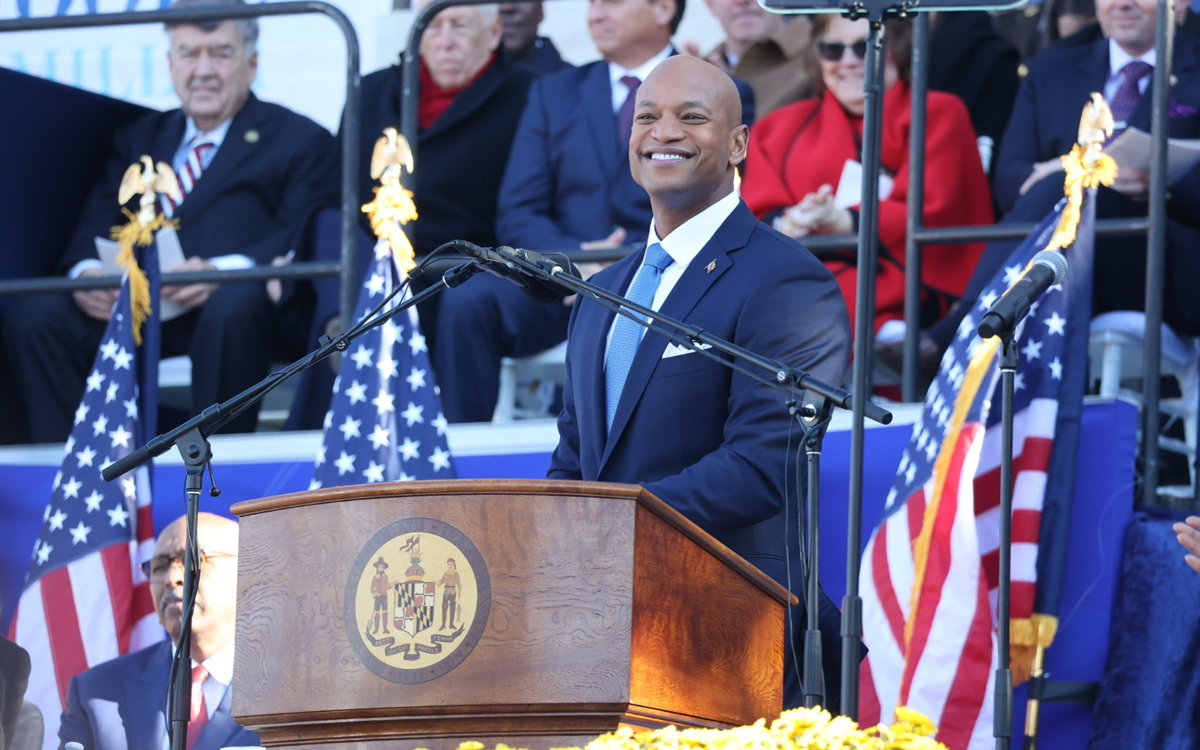 Maryland Gov. Wes Moore on Thursday proclaimed June as Pride month in recognition of "the contributions, resilience, courage and joy of LGBTQIA+ Marylanders," according to a press release.
"In Maryland, we lead with love and inclusion. I want everyone in our LGBTQIA+ community to know that they deserve to be seen for who they are, and our administration will stand with them in the fight for equality and equity," Moore said. "We need to elevate the stories, embrace the courage, and celebrate the humanity of our LGBTQIA+ community — and as long as I am governor, we will take the steps forward to protect and celebrate all Marylanders."
Moore on March 31 became the first governor in Maryland history to recognize the Transgender Day of Visibility and last month he signed into law the Trans Health Equity Act into law, which requires Maryland Medicaid to provide coverage for gender-affirming care beginning next year.
"This month is a celebration of the beauty and uniqueness of the queer community, but it's also a time to reaffirm our commitment to uplifting LGBTQIA+ Marylanders and continuing to fight against hatred, discrimination, and bigotry," Lt. Gov. Aruna Miller said in the same press release that Moore's office released. "LGBTQIA+ Marylanders deserve to be who they are, to live their pride — without fear or having to hide. This administration will always stand alongside and protect the rights of all Marylanders."