December 10, 2019 at 8:46 am EST | by Joseph Hudson
The emotional roller coaster of buying and selling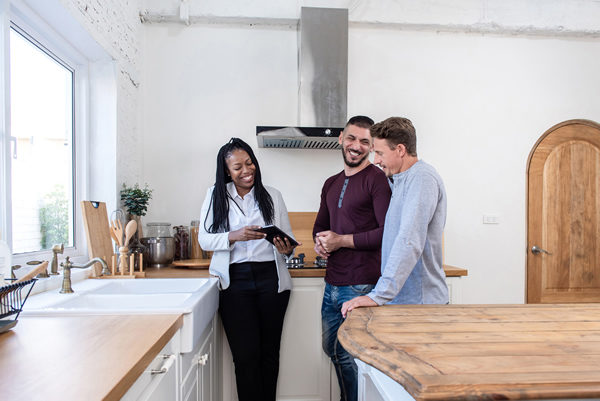 One thing that has become evident to me in my role of a real estate agent over the past five years with so many of my clients is that I am not just handling paperwork and negotiations. I'm part therapist, part friend, part negotiator, part paperwork handler, and part creative idea generator. 
In some cases I have spent more time listening to my clients vent or talk about their day and what goes on at work or about family members involved in the transaction than the actual paperwork took time to be completed. I can be asked questions as varied as what color tile to put in a bathroom, what kind of countertop should be installed, who the heck does this other agent think they are, how much should we escalate over the sales price, and "should I even consider putting in another offer? I feel so defeated."
I have had clients refer to me as their "brother" or "cousin" and I have gotten to know my clients' parents, siblings, best friends, and other assorted family and friends who are going to chime in with their opinion on the situation. Today I helped a client navigate the moving truck parking permit process in the District of Columbia, which involved multiple phone calls, missed connections, meeting at the police station to print them out and many texts and messages.  
The minutiae of details involved in a move and changing addresses can be enough to put anyone in a bad mood, and much of the time I'm just there to absorb the "feels" and help my clients stay on track to the closing date and get the moving truck lined up and the utilities transferred to the proper person.  
Having an agent that is there for the emotional support that really IS part of the job but was never really taught to us in real estate school is important. Maybe it's time to find someone who will pick up the phone at a drop of a hat to help you through whatever the latest hiccup or punch list item that needs to be addressed. 
Good agents have your back, cheer you on, and help you celebrate your success!  Today I also ran into a woman I met last year, who I helped buy a condo in the District, hadn't seen her since due to scheduling shenanigans, and was able to chat for a few minutes to catch up, find out how her parents were, and also found out that her boyfriend has moved in with her. It's fun to follow up with my clients later after the transaction to find out what new things are going on in their lives. 
While having an agent who knows the contract, can do all the paperwork, knows the comps and the neighborhood, and is a great resource where you can find recommendations is VERY important, it's also helpful and important to have one that will encourage you when you feel down or defeated, and help you celebrate your success when you find the right home or get the right offer on your property.
Please don't hesitate to reach out to me if you would like to attend my next homebuyer seminar on Jan. 7, 2020 at Nellie's Sports Bar at 5:30 p.m.
Joseph Hudson is a Realtor with The Oakley Group at Compass. Reach him at 703-587-0597 or Joseph.hudson@compass.com.