November 30, 2019 at 7:45 am EST | by Jeff Hammerberg
Just how diverse are national residential real estate firms?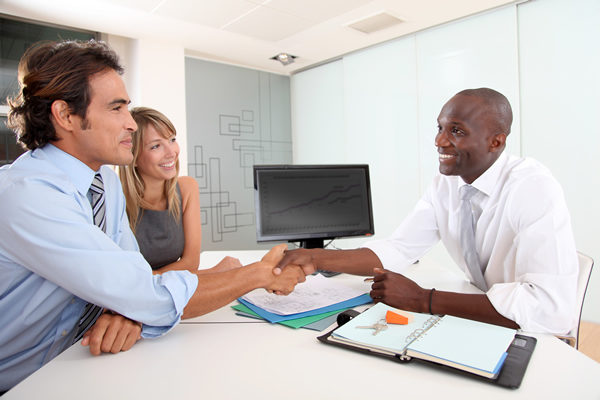 There is strength in diversity, and a company that encourages diversity is one that is ultimately able to serve its customers better.
We believe this is especially and particularly true when it comes to companies like real estate agencies that are focused on serving a wide variety of diverse clients, and literally helping to build communities across the country. We took a closer look at some of the country's largest residential real estate companies with respect to the diversity policies they have in place pertaining to their own employees. If real estate companies are in fact claiming support of diversity, are they showing that to their own employees?
Our hope at GayRealEstate.com is to ensure that everyone has the diverse and inclusive experience they deserve to have as part of the real estate process.
RE/MAX. Diversity in employment: According to RE/MAX Senior Vice President Mike Regan, RE/MAX has a "culture of being involved," and that "promotes inclusivity at every level," according to one of its agents and team leaders. According to Sam Olson, a RE/MAX team leader in Reno, Nev., "From the boardroom down, RE/MAX has made a commitment to diversity."
Keller Williams. Diversity in employment: Encouraging equality and diversity in its workforce has long been a priority for Keller Williams. Keller Williams lives up to those words as a company, having offered employees same-sex benefits for more than 10 years, and by actively encouraging and promoting a diverse workforce. In January, Forbes ranked Keller Williams as one of the "Best Employers for Diversity in 2019."
Berkshire Hathaway. Diversity in employment: According to one of the most recent Calvert Research and Diversity reports, Berkshire Hathaway ranked near the bottom of the scale, showing that it could still stand some improvement in diversity, both within the company and in its outreach to the community-at-large. As part of its decision to issue the lower ranking, Calvert noted Berkshire-Hathaway stating explicitly that it chooses not to consider diversity as part of its decision-making process in choosing its board of directors. Additionally, since 2002, the Human Rights Campaign ranks Fortune 500 companies on their LGBTQ policies as part of their corporate equality index. In 2019, Berkshire Hathaway was the only one of the top 20 companies to decline to report their diversity and equality policies.
Realogy. Several well-known national residential real-estate firms are subsidiaries of Realogy, including Sotheby's, Century 21, and Coldwell Banker, to name a few. Diversity in employment: On its primary website, Realogy emphasizes its commitment to a diverse workforce, stating, "We strive to be the preferred company for diverse talent, leveraging inclusion and individuality as the foundation of our competitive advantage." Since 2016, Realogy has utilized Employee Resources Groups to promote an inclusive culture throughout the organization, "all constituencies must be considered and thoughtfully included and developed." Century 21 was recently named by Forbes as one of America's best employers for diversity. Coldwell Banker has implemented a company-wide diversity program that focuses on diversity education for all employees.
It wasn't long ago that many companies viewed diversity and inclusion as simply an "added bonus" instead of as a core, integral part of their overall business philosophy and way of practice. Today, fortunately, the tides are changing – perhaps not with all companies, but with many. Companies are realizing that diversity and inclusion aren't an afterthought but a necessity for a company that wants to function at its best and reach as many people as possible.
Jeff Hammerberg is the founding CEO of GayRealEstate.com, which is committed to connecting members of the LGBTQ community with Realtors we know personally, and have investigated and interviewed extensively, to ensure a smooth experience for home buyers and sellers from beginning to end.