Four Thanksgivings and a nap
Make time during holidays to de-clutter your life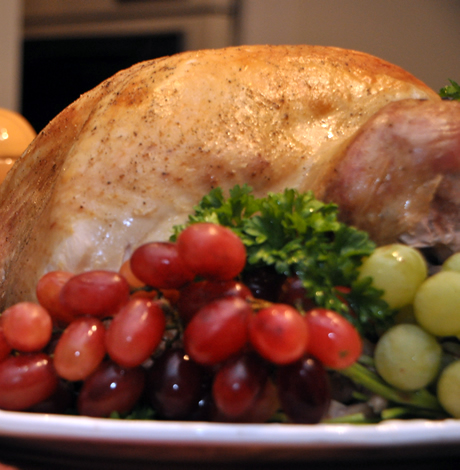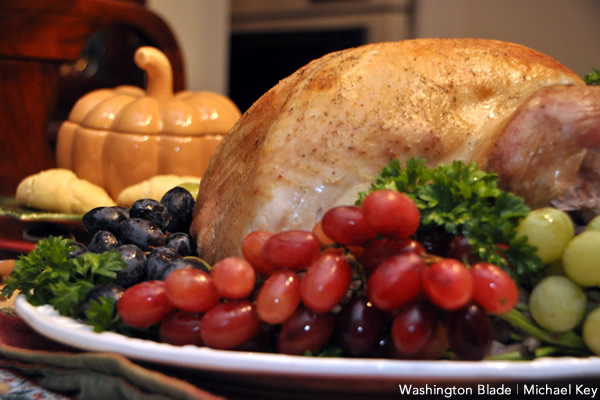 Whether you walk into Target, Walmart, or other favorite big box store, your eyes are already assaulted by tinsel, twinkle lights, artificial trees, and an occasional menorah. Retailers have gone straight from Halloween to Christmas without giving Thanksgiving much of a thought.
I remember my mother decorating our house for Thanksgiving. We had a cornucopia of gourds on the sideboard and a colorful wreath of Indian corn on the front door. The centerpiece for the dining table was a large turkey made of honeycomb tissue and the fireplace mantel held male and female pilgrims made from dried cornhusks.
We had candles that smelled of cloves and allspice and a roaring fire in the wood-burning fireplace. Mom and Dad would stuff the turkey in the morning and I would set the table with the "good" silver, china and crystal, an assortment of trivets for the upcoming hot dishes, and dinner napkins with fall scenes on them, while the aroma of a roasting bird would permeate the house until our mid-afternoon feast.
Dinner consisted of thinly carved turkey (Dad was a pro), homemade chestnut stuffing, mashed potatoes with gravy, and roasted turnip. There was also the obligatory green bean and mushroom soup casserole with French fried onions on top and a tomato aspic salad infused with celery.
The cranberry sauce was always jellied, allowing Mom to use her vintage, silver cranberry spoon (which wasn't vintage at the time) to slice and serve. Finally, there would be mince pie for Dad and mini Canadian butter tarts with currants for Mom and me.
Is it any wonder we all fell asleep in easy chairs during the late afternoon football game?
The first (and only) time I ever cooked a turkey myself was to impress a certain fella at Thanksgiving in 1983. It must have been pretty good because the relationship lasted three years longer than the turkey.
For the past five years I've had a standing Thanksgiving dinner-and-a-movie date with a dear friend. It had the effect of being an enjoyable afternoon while dispensing with the need to cook. Regrettably, my friend moved away earlier this year.
Don't get me wrong. I'm not fishing for an invitation. I have plenty to keep me busy.
Anyone who owns a home knows that one's possessions expand to fill available space. I recently read an article on the Apartment Therapy website entitled 54 Things Absolutely Nobody Should be Storing, Anywhere. I was chagrined to find that I have at least 18 of the things on the list in my garage. What a great incentive to determine which things can be donated to those less fortunate, sold for cash donations to charity, or simply thrown away. Here is what I've pinpointed for action.
We all like to believe we can diet our way back into clothing that's too small or hedge our bets by keeping a few pieces from larger sizes once worn, but most of the time they just hang in our closets taking up space, so they will be the first to go to a worthy association.
Next will be stray pieces of dishware and glassware, and cookware that dates back as far as 1975. Does anyone need a fondue set? I have two.
My cookbooks have been in boxes in the basement for four years. There may be a few favorite recipes in there somewhere, but the Internet can replace most of them.
Hitting the kitchen, I'll dispose of coupons that have expired or are for food that I rarely eat or am required to buy in bulk. Old take-out menus will also go, as well as a drawer full of packages of soy sauce, sweet and sour sauce, hot mustard and ketchup.
I haven't had a Christmas tree for 10 years, so two large tubs of decorations will be better off on someone else's tree. Likewise, any candles or aromatic oils that have scents I don't like may please another person or family more.
I'll take my five allowable boxes of paper to the Fort Totten Waste Transfer Station to be shredded on the first Saturday of December and every month thereafter, until they're all gone. I may even recycle some electronics that no longer function, as well as cords and chargers for devices I no longer own.
And finally, I'll attack number 54 on the Apartment Therapy list – empty boxes. Thankfully, I have a treasure trove of them to pack up and transport my unwanted and unneeded items to their ultimate destination – and leave them there.
Somewhere in the middle of all this, I'll grab a turkey sandwich and a glass of wine.
Valerie M. Blake is a licensed Associate Broker in D.C., Maryland and Virginia and Director of Education & Mentorship at RLAH Real Estate. Call or text her at 202-246-8602, email her via DCHomeQuest.com, or follow her on Facebook at TheRealst8ofAffairs.
My Best Of's in D.C. real estate
Favorites in buyer programs, paint colors, and more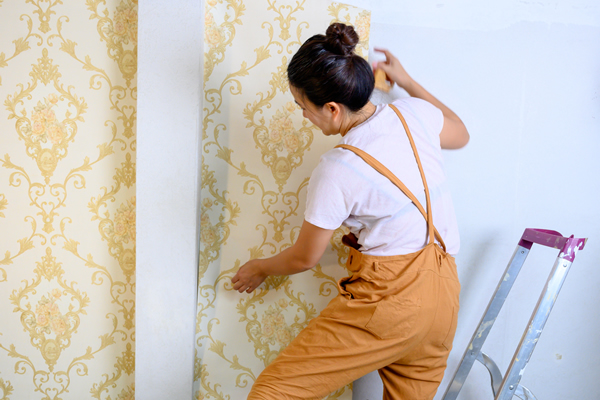 As I congratulate my colleagues and friends who have received the coveted Best of Gay DC awards, I thought it appropriate to share with you my own, subjective "Best of" list.
Best Housing to Buy. With 233 of them on the market in D.C., the one-bedroom, one-bath condominium under $400,000 may be the best option for a personal residence or investment. Given a median price of $320,000 and 49 days on the market, there are deals to be made. You have your choice of areas around the city and of buildings large and small.
Best First-time Buyer Program. D.C.'s Housing Purchase Assistance Program (HPAP) is by far the best option to use if you are eligible. This program is based on household income and size and can provide up to $84,000 toward the purchase of a D.C. personal residence. For example, to receive the full amount, the income of a party of two is limited to a total of $51,600, 50% of the median family income for D.C. Other requirements may apply.
Best Tax Reduction Program. If you qualify, you may be able to take advantage of the DC Tax Abatement Program. Using the example of our party of two working adults buying a personal residence for less than $516,800, the income limit is $79,020 or $113,500 in designated Economic Development Zones.
Approval for the program exempts buyers from paying property taxes for up to five years and reduces the closing costs for the purchase by eliminating the buyer-paid recordation taxes and distributing the seller-paid transfer taxes to the buyer instead of to the DC tax office. For the buyer of that $516,800 personal residence, that can mean a savings of nearly $15,000 in closing costs.
Best Neutral Paint Color. First it was Builder Beige, then Gray was OK, then they blended into Good Grief Greige. While neutrals can be bland and boring, these days, expect to see a variety of off-whites gracing the walls of homes for sale. Sherman Williams 7008, Alabaster, did the trick for my most recent sellers.
Best Wall Décor. Sponge paint and other effects are long gone. Forget shiplap unless you live in a house at the beach or on an actual ship. Distressed wood may still be suitable for a cabin in the woods, but in a modern, urban setting, wallpaper is back, baby!
This is not your grandmother's wallpaper. No chickens, tiny prints, borders, or faux grass cloth are in sight. Today's wallpapers are bold, geometric, or a throwback to mid-century modern and are primarily used on an accent wall so they're not overwhelming. Love vs. Design (lovevsdesign.com) can create custom wallpaper to match your color scheme in a peel and stick application that eschews the mess of wallpaper paste.
Best Indoor Plant. For us plant growing novices, the award goes to The Easy Care Bundle at The Sill (thesill.com). For only $45, you get two potted succulents that are very hard to kill, a Snake Plant and a ZZ Plant. 
You can also set yourself up on a subscription. $60 plus a $10 shipping charge buys a medium sized plant-of-the-month with a black or cream-colored planter. Choose classic plants or select pet-friendly, non-toxic plants for only $5 more with a 3-month minimum subscription. You can even purchase these as gifts.
Best Balcony Plant. For homes with a balcony or a deck, the winner is a potted Winter Gem Boxwood. It's an evergreen that will turn a golden shade in the winter then green again in the spring. It also grows in both full and partial shade – almost a set it and forget it type of shrub – needing water only once a week or twice in hotter climates. Cut it as a topiary à la Edward Scissorhands for a little architectural interest.
Best Freestanding Refrigerator. I would be remiss if I didn't include a best appliance category.An upscale fridge with see-through doors and built-in versions of computers, televisions and smart home elements holds a certain appeal until one of the glitzy attractions breaks and you spend as much for a new motherboard as you would for a whole new refrigerator.
The winner of this category, therefore, is Samsung's model RF28R7351SR. This bad boy is available in both standard and counter depth and features a French door top with external water and ice, a pull-out freezer with dual baskets, and a middle drawer that can be set to one of four temperatures to accommodate food or wine.
There you have it. Now, if you'll excuse me, I'm off to judge the Best of Blake Miniature Schnauzers category. I'm thinking a 4-way tie is in order.
Valerie M. Blake is a licensed Associate Broker in D.C., Maryland, and Virginia with RLAH Real Estate. Call or text her at 202-246-8602, email her via DCHomeQuest.com, or follow her on Facebook at TheRealst8ofAffairs. 
Helpful tips for homebuyers in seller's market
2021 has been a great year for home sales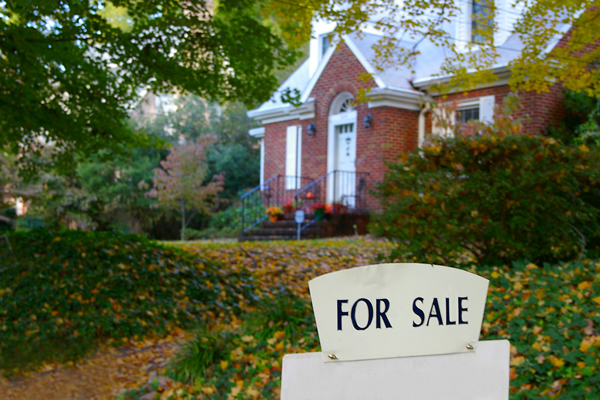 Without question, 2021 was a great year for home sales. Sellers across the country, in many cases, found themselves listing their homes and quickly having not just one, but multiple offers, many of which were at asking price or above. With limited inventory and high demand, it has been an ideal year to sell—and conversely, often a difficult year to buy. Buyers who are interested in a particular home, or even in a specific neighborhood, often find themselves facing stiff competition to have offers accepted.
Fortunately, this doesn't mean that many buyers haven't had successful and rewarding home buying experiences—just that doing so often means making an extra effort and taking helpful steps to make an offer the most competitive that it can be. With that in mind, let's take a look at a few helpful tips for buyers in a seller's market:
Plan ahead with mortgage pre-approval: While there are certainly a wide variety of strategies that real estate agents and financial advisors may recommend, and while those strategies might vary depending upon the buyer and the circumstances of a particular market, one thing almost all experts agree on is that obtaining a mortgage preapproval is a smart decision. A mortgage preapproval is an ideal way to reassure sellers that a reputable lender has verified your credit and approved your buying power up to a certain limit. If you're caught in a bidding war with another potential buyer, having preapproval establishing that you are ready, willing, and able to buy just might give you the advantage you need in a competitive market.
Be willing to look under budget so you can bid higher: In this highly competitive market, many home buyers find themselves in a situation where they are in a bidding war with another—or even several other—buyers. In that situation, you may find yourself having to make an offer at, or even in many cases, above, the asking price. This means that you may want to adjust your budget—and bidding—accordingly. Choosing to make an offer on a home that has an asking price that is already at the top of your budget may mean that you simply don't have much wiggle room when it comes to making an offer over that price. Choosing a home slightly under the top of your budget means you'll have more flexibility to make a bid that is more competitive and likely to be accepted.
Consider offering non-price-oriented incentives: Without question, making a highly competitive offer is going to be the key to increasing your chances of having that offer accepted. It's important to remember that there is more to an offer than just price, however. Buyers may want to consider increasing the appeal of an offer by supplementing it with other incentives beyond just the dollar amount itself. Examples of such incentives might include things like foregoing the seller-paid home warranty that is often offered as part of the process, offering a shorter closing period, not making the purchase contingent upon the sale of a currently-owned home, or other such incentives. Doing so may give you the edge you need to have your offer selected over other competitive bids.
Retain the right real estate agent: Often, for LGBTQ buyers, especially in a competitive market, this piece of the puzzle is particularly important. In many, although certainly not all, cases LGBTQ buyers are drawn to specific areas of a city or community where other LGBTQ individuals live. That means that in a market where inventory is already limited and going quickly, there can be even fewer homes available upon which to bid. When that is the case, you will need a real estate agent who knows the community that you're interested in, and who can quickly help you identify and take action toward making offers on homes that fit your needs. Having the right agent can make all the difference between a smooth and successful home-buying experience, and a stressful one
Jeff Hammerberg (he/him/his) is the Founding CEO of Hammerberg & Associates, Inc. Reach him at 303-378-5526, [email protected] or GayRealEstate.com
Help, I'm under contract!  They accepted my offer?!
Buyer and seller need to work as a team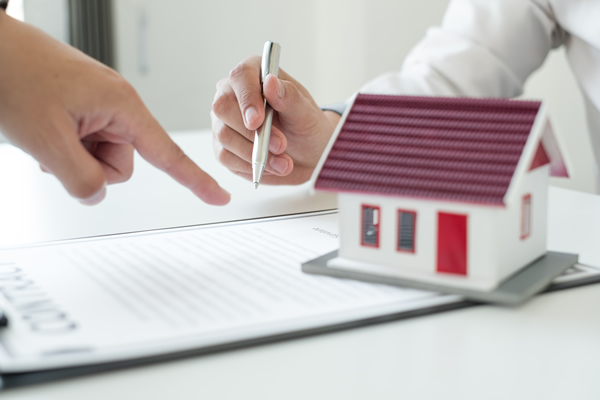 What are the most common questions real estate agents, title companies and lenders get once a client is under contract? Well, luckily on my team we send out a next steps letter to all of our clients once an offer has been accepted and this helps them to know what to do the first week, the second week, and in any subsequent weeks before the settlement.
For example, the letter will go out and say, "Make sure to get your EMD check to the title company in the agreed upon amount of time." The EMD is your earnest money deposit, and most contracts have a buyer write a check for several thousands of dollars that will go the title company as sort of a "security deposit" on a contract that later gets applied to the buyers' closing costs.
The letter will also instruct a buyer to contact their lender and confirm with them that they are under contract and to get the contract over to the lender so they can start preparing the loan and order the appraisal. The letter also states that later in the process the buyer will get the wiring instructions from the title company where settlement will be held for the down payment money. If there is to be a home inspection, we will also get that scheduled, usually in the first week after going under contract also.
If selling, the letter is a different one with information about moving companies and getting any staging out of the listing. Both parties will receive instructions on how to change the utilities from the seller to the buyer the week of settlement. The title company will also follow up with the buyers and sellers to get any needed info. They will ask any questions necessary to possibly help the buyer to get any deductions or credits they might qualify for that could lower their closing costs. A good lender will do this also.
What each buyer and seller needs is good teamwork to make the dream work whenever a house is changing hands and a large transaction is going to be handled. For more information, you can contact me to attend my next Homebuyer's Seminar on Oct. 12 in the evening, which will be on Zoom.
Joseph Hudson is a Realtor at the Rutstein Group of Compass. Reach him at 703-587-0597 or at [email protected].