January 23, 2020 at 5:20 pm EST | by Chris Johnson
First lady of NYC: 'I wasn't fully enthusiastic' about de Blasio's 2020 run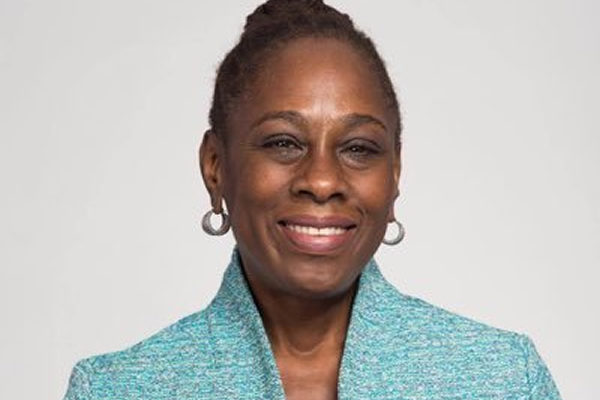 First lady of New York City Chirlane McCray wasn't totally on board with her spouse Mayor Bill de Blasio's now-abandoned 2020 presidential bid, she said in an interview with the Washington Blade on Thursday.
"I was not fully enthusiastic about it," McCray said when asked why his candidacy wasn't successful.
"But I'm really happy to have had the experience to travel the country and to hear what people are going through," McCray quickly added. "There's really, there's just nothing like it."
McCray, speaking to the Blade at the annual U.S. Conference of Mayors in D.C., initially said in response to the question that undertaking a bid for the White House takes significant effort.
"It takes time to set up a thoughtful strategic campaign, he didn't really have that time," McCray said. "It takes a lot of money now."
De Blasio had enough support in the Democratic primary to make it on stage in the initial debates, but the campaign never really got off the ground.
The New York City mayor consistently around polled at zero percent as a presidential candidate. De Blasio ended his presidential campaign in September.
McCray, despite the campaign's lack of success and her stated misgivings, praised her spouse in the Blade interview for undertaking his presidential campaign and making it as far as he did.
"The fact that he got as far as he did is pretty remarkable and shows the quality of — shows his strengths," McCray said. "To be able to get on to the national stage so quickly and do so well on, you know, all things considered. And I think that, you know, if he hadn't had another full-time job, he would have been able to focus all of his energy and time on it."
Asked why she wasn't fully enthusiastic about the presidential bid, she reiterated the need for time and money.
"The points that I made earlier, not having time to lay out a thoughtful strategy and money, energy," McCray said. "It's hard. It's really hard. Difficult."
In a statement later delivered the Washington Blade via email, McCray clarified she was ultimately grateful de Blasio decided to undertake his campaign.
"When I say I was unenthusiastic at the prospect of undertaking a presidential campaign it is because I recognized the enormity of the commitment and did not take it lightly," McCray said. "Bill and I have participated in dozens of campaigns during the 28 years we have been together, and I understand the time and energy that goes into campaigning to be successful. I also knew that campaigning would be a big undertaking on top of our day jobs. That said, I learned a lot from the experience and I am grateful he had the tenacity to jump in."
McCray made the comments in an interview focused on her efforts in creating the Unity Project, an initiative aimed at curtailing LGBTQ youth homelessness. The Blade will publish the interview next week in full as part of a profile of McCray.