February 7, 2020 at 3:24 pm EST | by Jenn Smira
N Street Village works to empower women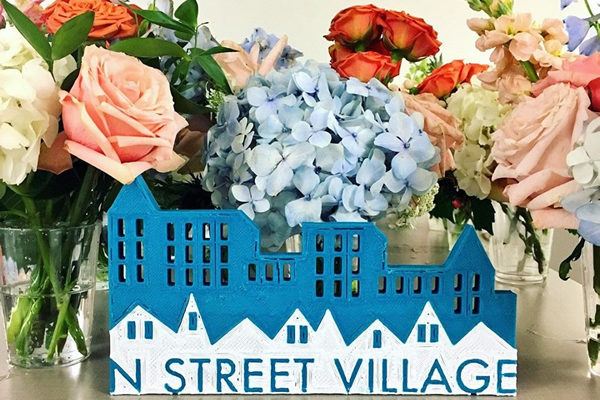 Real estate is more than just a business, it's about building a community. As someone that lives and works in the city, I have the privilege to be a catalyst for positive change in the city around me. Last Friday, my team and I had the incredible opportunity to spend our time at N Street Village.
N Street Village is an organization I truly believe in, a safe space that empowers homeless and low-income women to live their highest quality of life. Whether it be offering them housing, offering them housing and stability, helping them to find dependable employment, and beyond.
My team and I were given the opportunity to prepare and serve lunch for about 100 ladies who were staying at the shelter. We spent the morning prepping lunch as a team, then spent the afternoon serving all of the women. We also spent time helping in the on-site donation center organizing clothing and helping the ladies select new clothes and shoes.
As a team leader of a large real estate group, this is not how I spend my typical Friday. However, as a woman-run business owner, I can't think of a better way to allocate my time. N Street Village is next to the Flagship Compass Logan Circle office, so I see these women every day. I was so privileged to be a part of these women's lives during this half-day opportunity. Afterwards we felt like we really made a difference. We were also able to work together as a team to give back to the community, especially to an organization that empowers women to be their best selves. 
Prepping and serving lunch was an eye-opening experience that allowed us a glimpse into how extraordinary this organization is, and how many women the organization is able to touch each day. They are able to utilize this organization to better their lives — financially, mentally, and physically. Chatting with the women was my biggest takeaway. Everyone was extremely grateful for our team, and it was amazing to see how positive their attitudes were.
Serving the D.C. community is a huge part of my life. This is the city where I help people find their homes, and I want to ensure I am doing my part to make it the best place it can be. Often, it is easy to get lost in our day to day, and take for granted what you have. I know as a team leader of a large real estate team in D.C., I have the responsibility to be an advocate for the city I call home.
I want to ensure that I am doing everything I can to give back to the community that has given me so much joy. I can't thank the N Street Village Team enough for allowing us to come in and be a part of their day. Every day the organization makes a difference in hundreds of women's lives. We are grateful to have N Street Village in our community. It was a remarkable experience and we can't thank N Street Village enough.
Jenn Smira is executive vice president of the Jenn Smira Team at Compass Real Estate. Reach her at 202-340-7675 or jsmira@compass.com.